Bored of looking at your kids playing mobile games or watching YouTube?
Well, why not try to develop their interest in making easy crafts!
This free printable donkey craft template encourages children to work on their fine motor skills, focus and imagination.
Let your kids' creativity flow, and see what else they can come up with if they combine the donkey craft with common items such as paper plates, construction paper, cardboard, craft foam and more.
If your kids are studying the alphabet, especially the letter D, be sure to include this simple printable donkey craft template.
You can also use the printable donkey outline for crafts, creating stencils, artwork and scrapbook projects.
Scroll down to see the easy step-by-step instructions and watch the tutorial video as you make your own donkey craft.


Need more crafty fun? Check out our Horse, Donkey Paper Bag Puppet and Donkey craft.
 T
hey are perfect for those days when staying indoors is the only thing your family can do!
*By the way, this post may contain affiliate links which means I may receive a small commission at no additional cost to you if an item is purchase through that link. For more information, click here.*
Free Printable Cut and Paste Donkey Craft
Ideas for Easy Preschool Paper Donkey Craft
We've put together a list of the best craft activities using this free printable donkey craft template to keep the kids busy.
1. Interesting Donkey Facts
Are your children fascinated with Eeyore from Winnie the Pooh or the talking donkey from the Shrek movie?
If so, they will definitely have a great time making this easy cut-and-paste talking donkey template!
When your child is done with this paper craft activity, sit down and discuss these educational facts about donkeys.
Did you know donkeys are herbivores?
Which means these farm animals eat grass, plants, hay and grains.
Did you know that a male donkey is called a jack?
While a female donkey is called a jenny.
Did you know that when a male donkey and female horse successfully interbreed, it will produce a mule?
Mules are very strong, but bigger than a donkey.
2. Fun Donkey Books for Children
Reading to our children as often as possible provides a great opportunity to expand their vocabulary.
We list down some of my little one's favorite books that will surely be loved by your kids, too.
When you are done reading together, this free printable donkey craft template would be a perfect follow-up craft activity that makes stories come to life.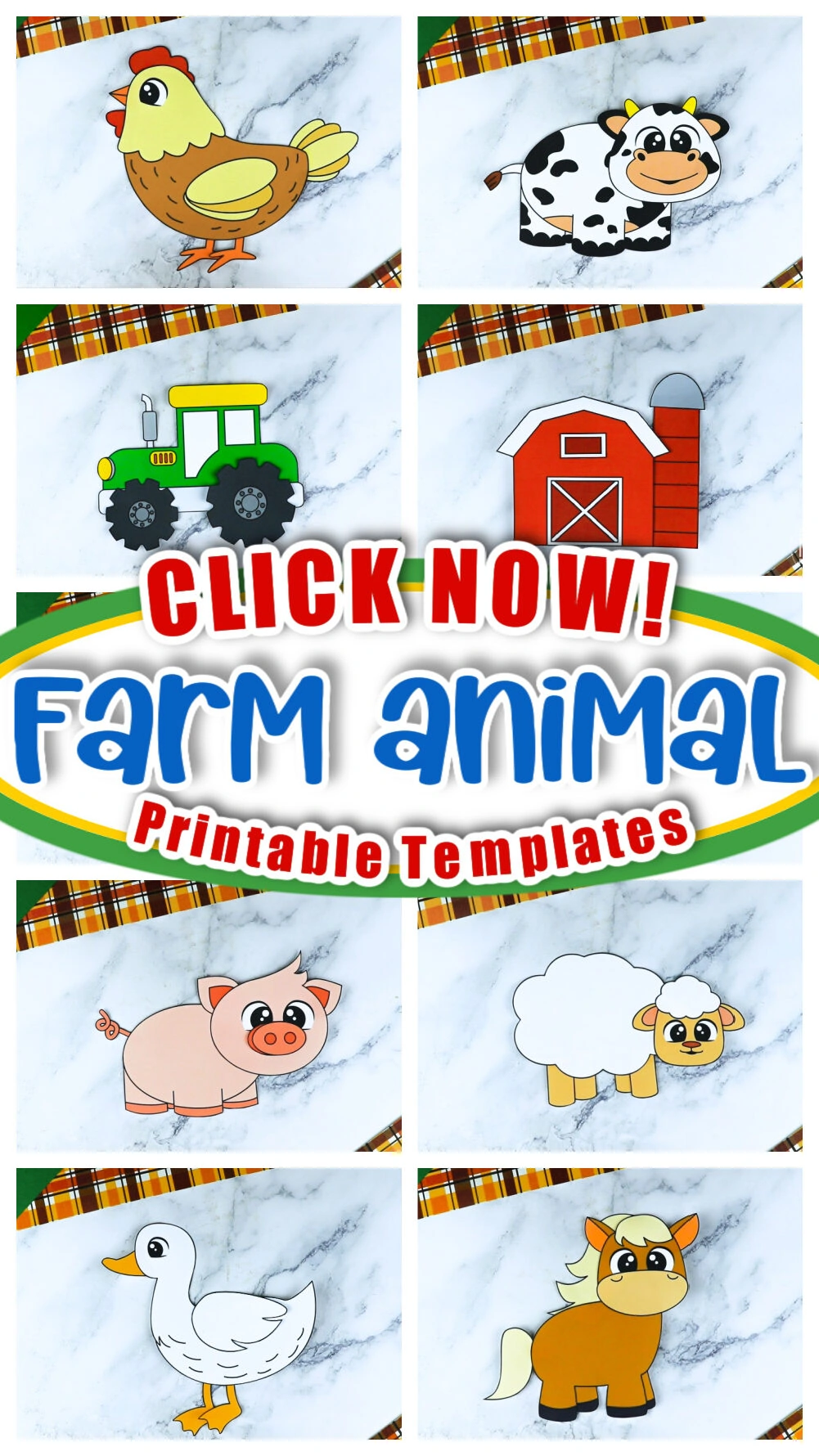 3. Adorable Donkey Crafts
This easy printable donkey craft template is the ideal activity for kids to unleash their creativity and use recycled materials to form a variety of crafts.
When your preschooler is done with this printable template, turn it into a friendly donkey puppet using recycled materials.
Simply attach a popsicle stick, paper straw or wooden clothespin at the back of the donkey craft.
You can also glue the finished donkey craft on a small paper bag and let your child use it for a fun pretend-play.
4. Farm Animals Classroom Decorations
You don't have to be a crafting expert to create lovely DIY crafts to decorate the classroom.
It's time for the students to enjoy the process of coloring, cutting and gluing the donkey pattern together.
Once they are finished, punch a small hole on the upper corner of each donkey craft and insert a piece of yarn through it to form a beautiful garland.
This DIY craft would be a darling to hang on top of the blackboard.
These donkey printable templates are also perfect as a bulletin board background.
If you're looking for more beautiful templates to use as classroom decorations, we highly suggest the following:
Maximize the use of our free printable donkey craft template to create a special bond with your toddler, preschool and kindergarten kids. 


Donkey Craft Supplies Needed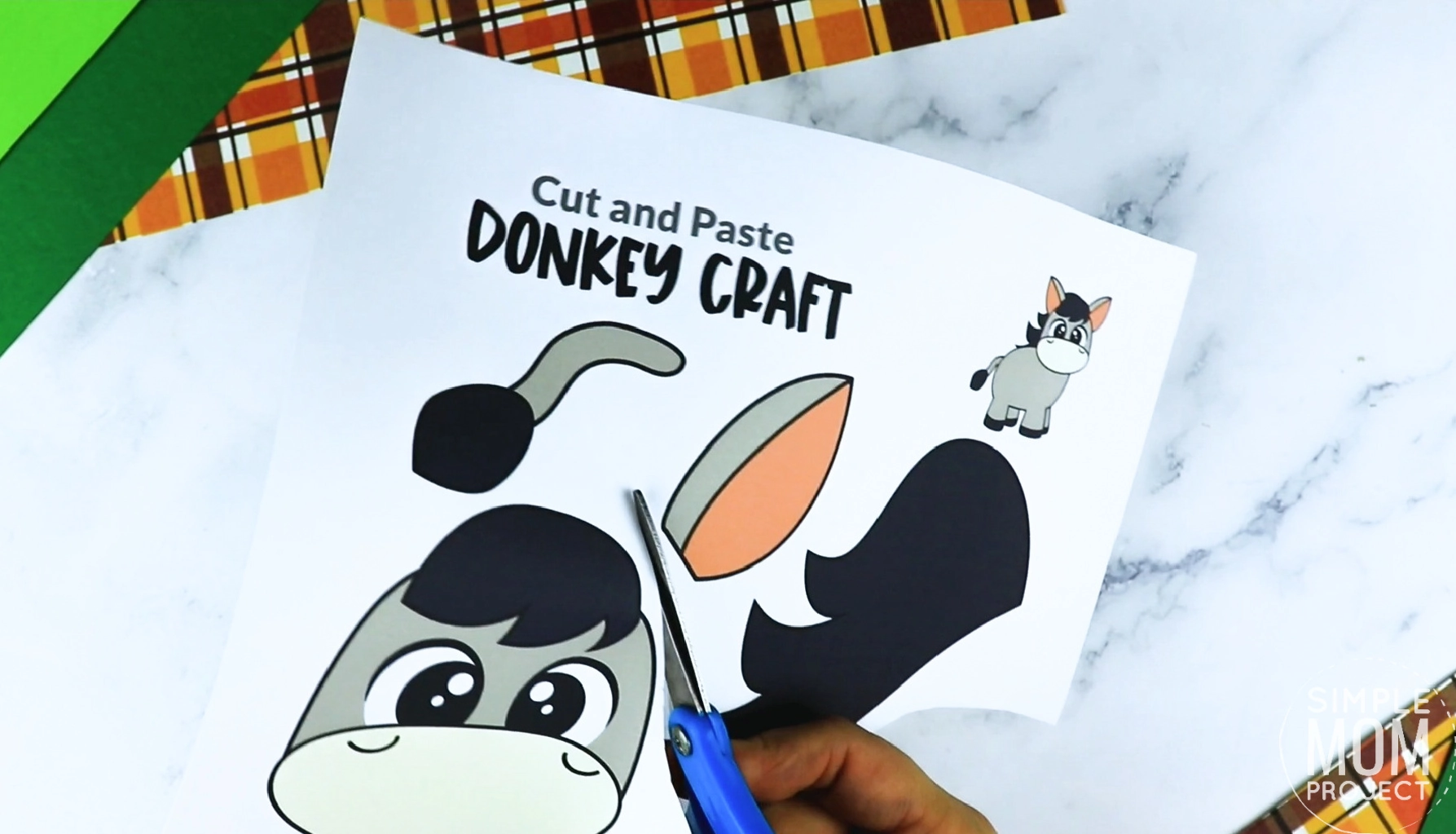 Printable Donkey Template (FOUND AT THE BOTTOM)
Keep scrolling to get your very own donkey craft today and start with your little ones and their farm animal craft buddies today!
Donkey Craft Instructions
Are you ready to make a cute Eeyore craft?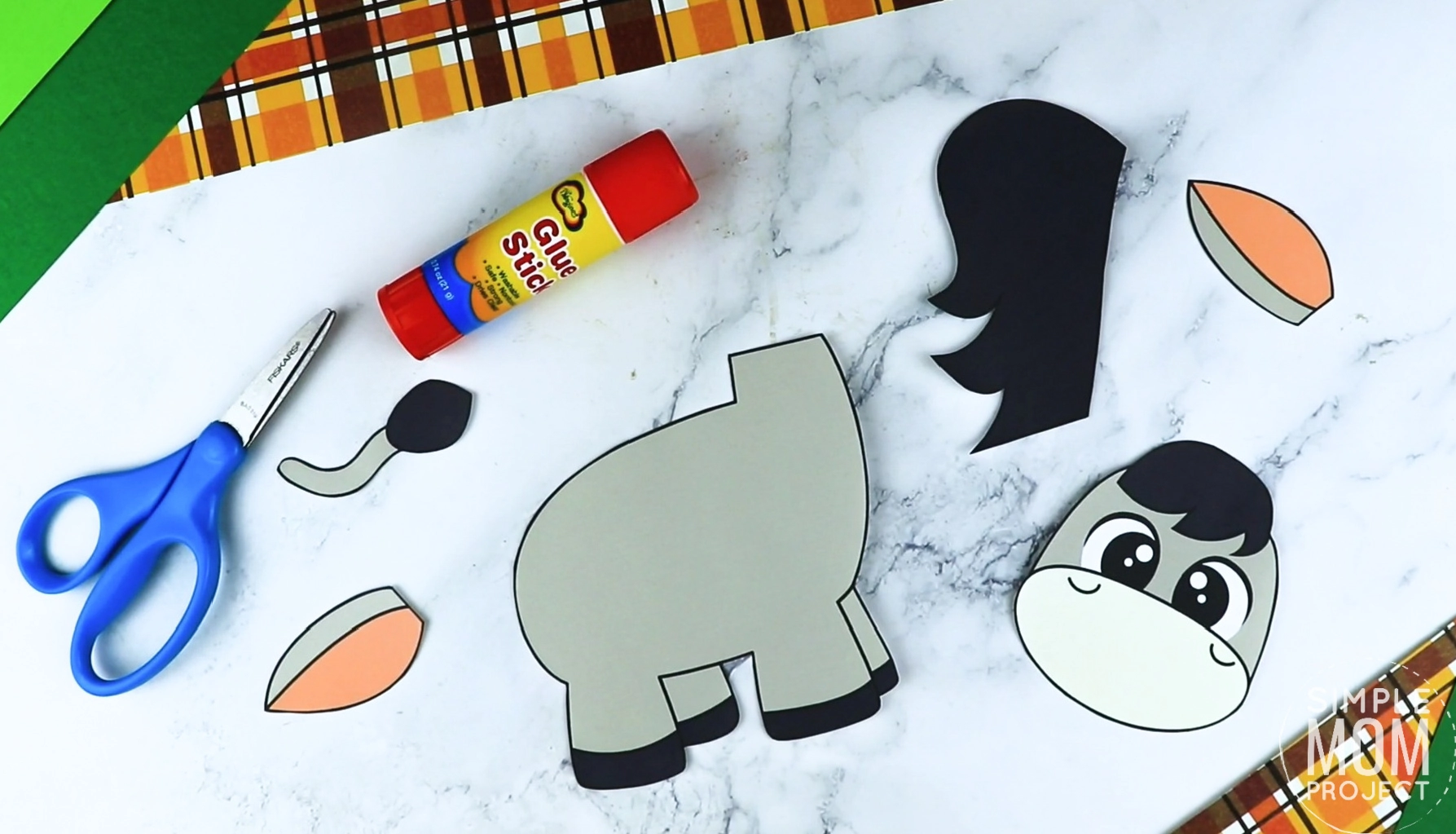 Download and print whichever version of this simple printable donkey craft template your child has chosen.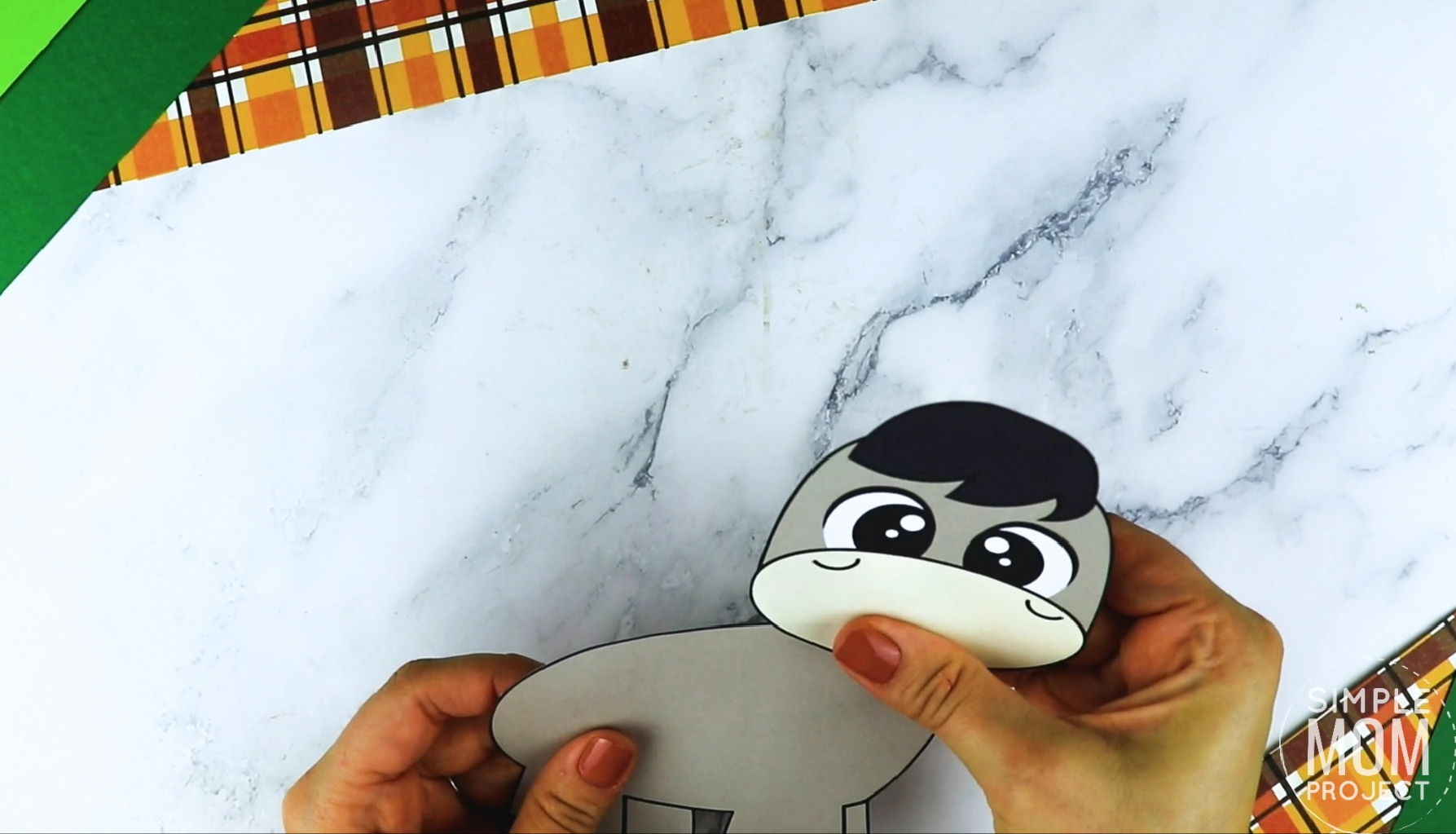 Using a pair of scissors, start cutting this wonky donkey pattern into individual sections.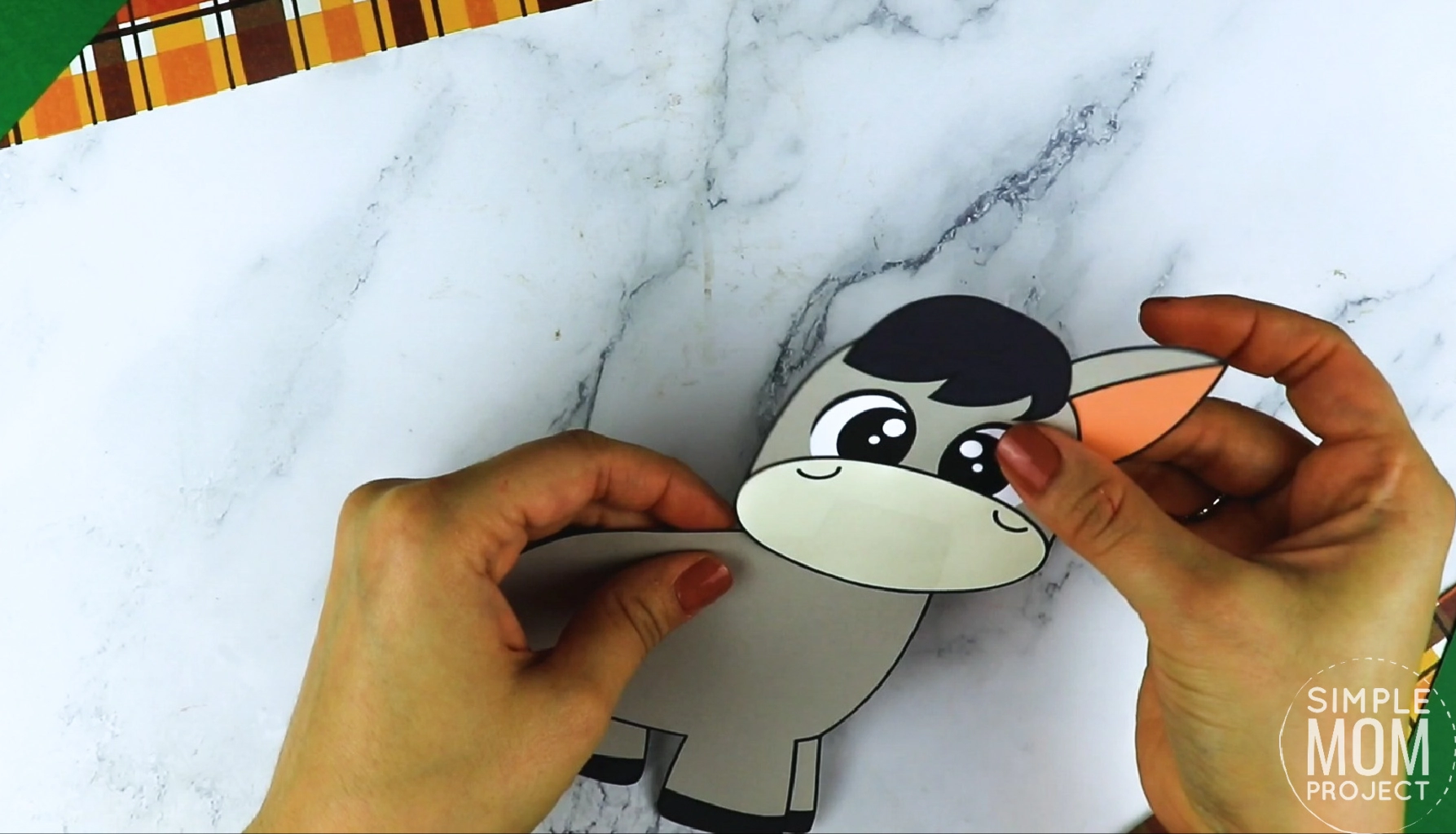 Start gluing the donkey's face / head onto the body.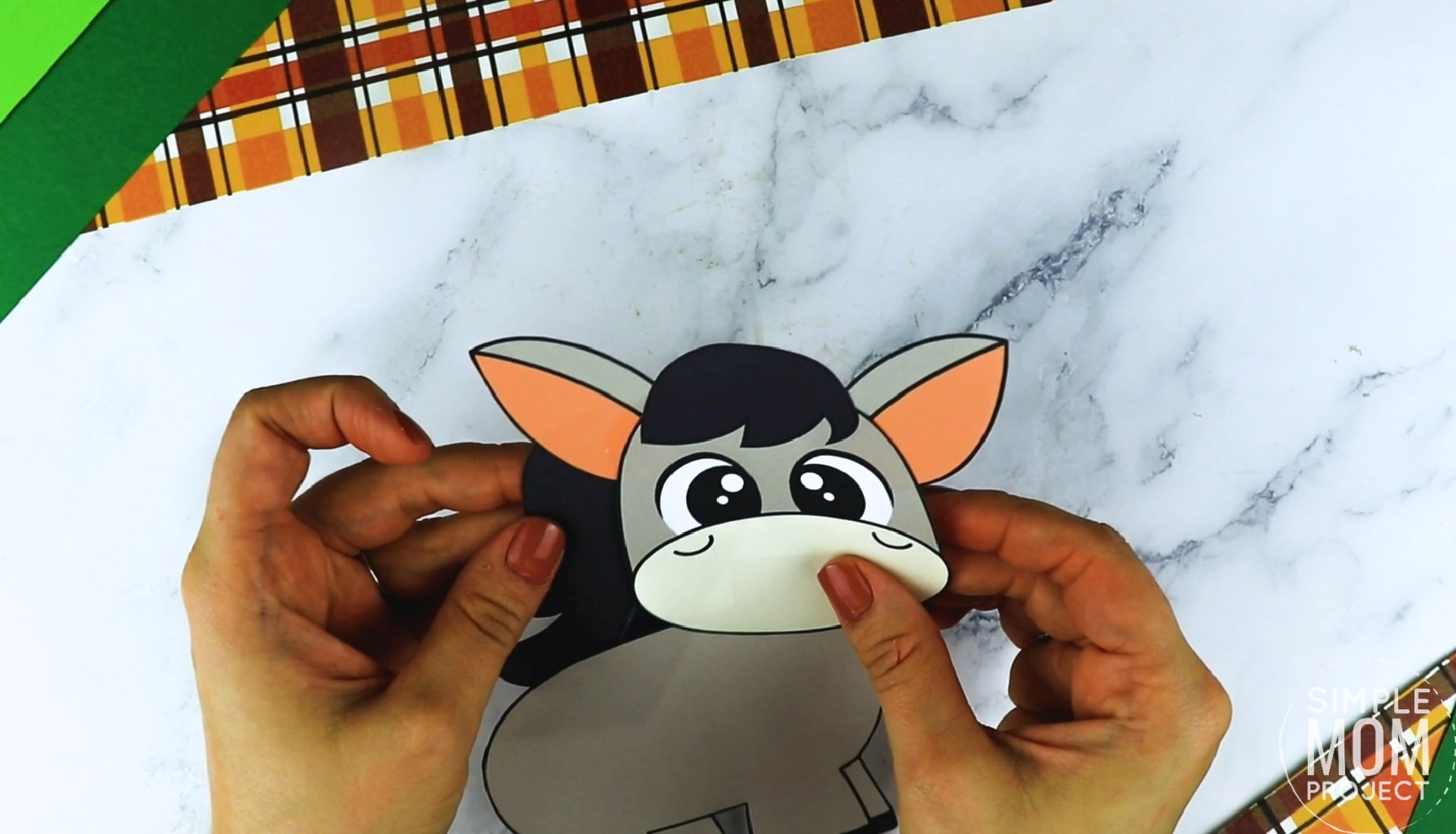 Next, glue the ears on each side of the head.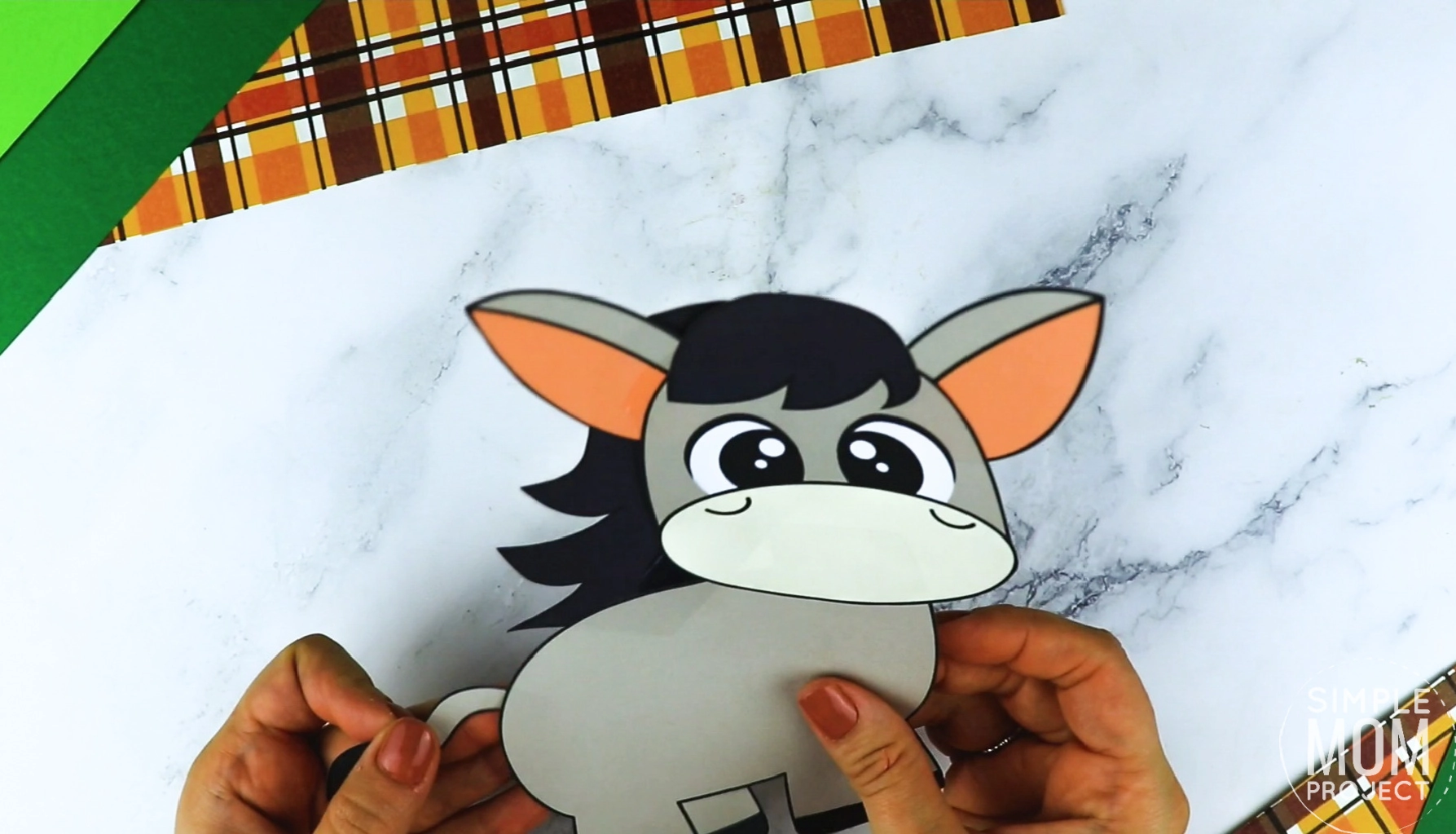 Glue the mane at the back of its body.
And lastly, attach the little tail.
Now your preschoolers have their own donkey craft they can play around with.
More Options to Choose:
You can print the blank version and trace the cut outs on card stock paper for a sturdier donkey craft,
Print the donkey template in color for a simple and easy rainy day craft or,
Print the blank donkey template and use it as a fun coloring sheet activity and then glue the pieces of the donkey craft together.
Free Printable Donkey Craft Template
Get the printer ready for the two versions of this free printable donkey craft templates.
We have the plain black and white donkey outline where your child can enjoy coloring it.
Then, we also have the colored donkey craft template where kids can directly cut it out.
Don't forget to share your learning plans in the comments.
Need more farm animal fun? Check out our packed list of farm animals for simple craft fun with your little ones.  
When you have finished, be sure to share your creation on Simple Mom Project's Facebook Page and follow me on Pinterest!

Kaitlen D.
More Fantastic Farm Animal Crafts