There are so many things to enjoy the calmness of the night, like watching fireflies magically glow and gracefully dance.
Here, you can explore the beauty of fireflies through our free printable firefly template.
It's a basic black and white firefly drawing so little kids can work on practicing their coloring and scissor skills.
This free printable firefly vector makes a perfect preschool craft idea and can be added to story time activity.
Print this simple printable firefly drawing on a white sheet of paper and design it with crayons or water color paint.
Cut out the firefly outline and use it as a coloring page, stencil, classroom décor and art project.
The pdf file of this cute firefly template can be easily downloaded and used for several purposes.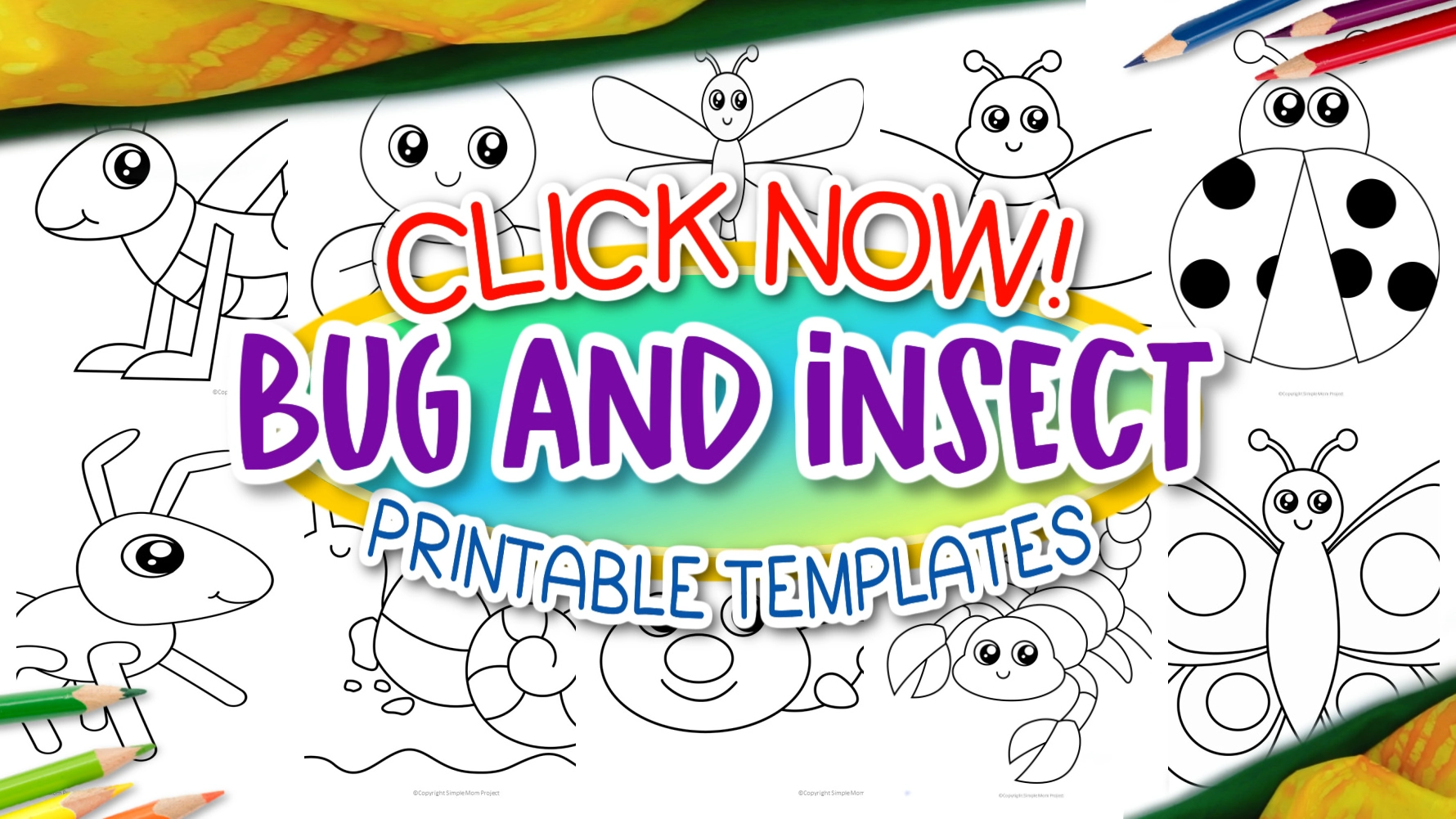 *By the way, this post may contain affiliate links which means I may receive a small commission at no additional cost to you if an item is purchase through that link. For more information, click here.*
Free Printable Firefly Template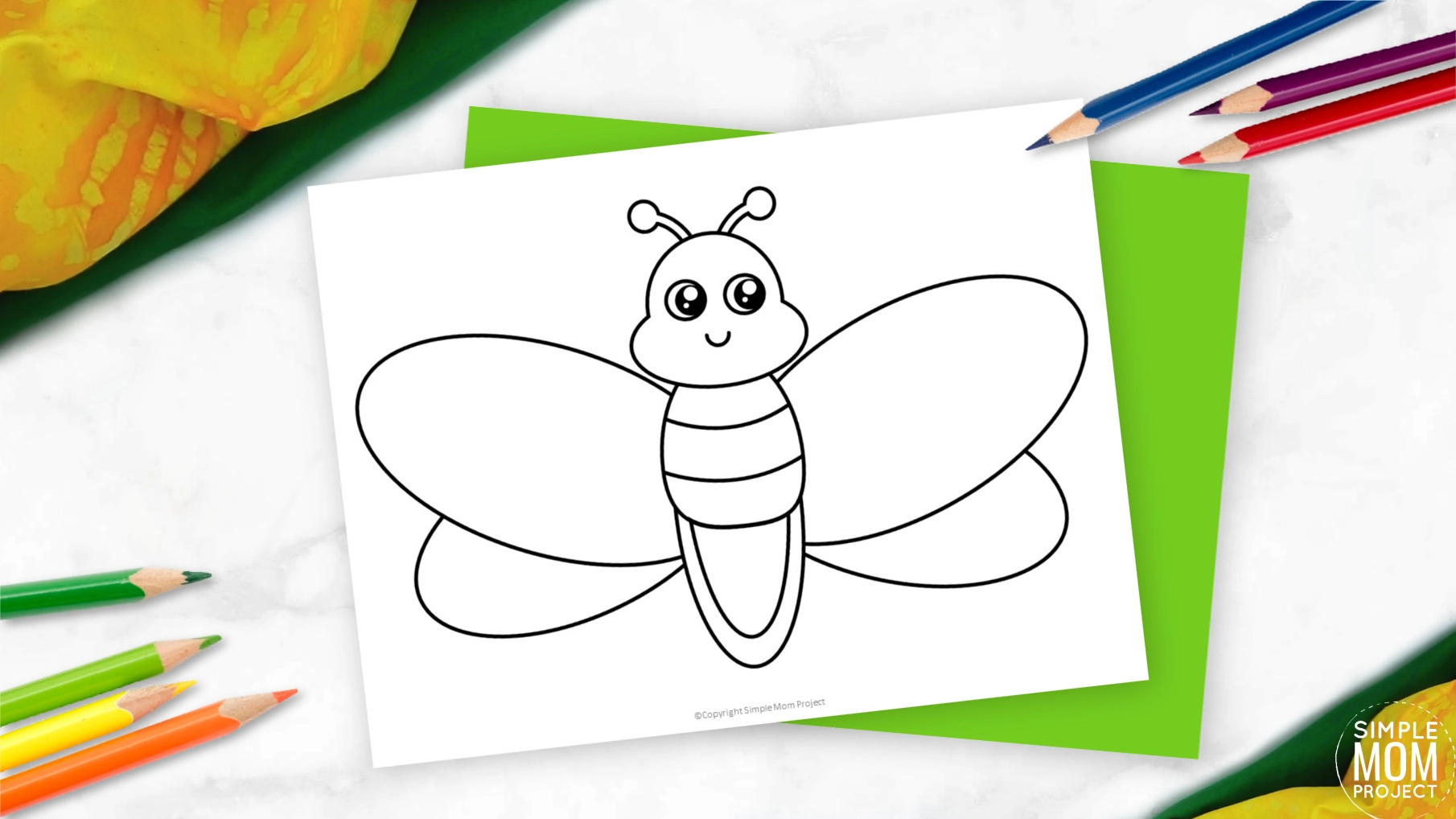 Firefly Template Materials Needed:
Printable Firefly Template (FOUND AT THE BOTTOM)
Make your child's finished firefly template a forever memory by laminating it! We use this laminator and cannot express how much we love it! It is not only inexpensive, it is SO easy to use!
Your kids will love seeing how much you adore their art work when you laminate and display it for years to come!
Ideas for Firefly Template
Below are the impressive lists on how to incorporate this firefly printable template in your daily life with kids.
1. Fireflies Children's Books
Children are naturally curious and fascinated on how this beetle glows.
Fireflies produce a chemical reaction inside their bodies that allows them to light up.
While your little one is busy making this preschool printable firefly template, collect some fun facts about fireflies to feed their knowledge.
Provide follow-up activities to keep the children interested in learning such as reading story books.
Here's a list of fun children's books about fireflies:
2. Learn the ABC's: F is for Firefly
Make these free printable firefly crafts educational by using it when teaching the alphabet letters.
When your child is finished, print out a large letter F and attach it on the board as part of the visual aid and teach them the /F/ sound.
Provide traceable uppercase and lowercase letter F worksheets to practice their writing skills.
Guide your little ones on how to hold a pencil correctly as they trace through the dash lines.
If you're searching for more printable templates that start with the letter F, try these:


3. Easy Clothespin Firefly Craft
We love it when crafts are quick and fun, and that's why this clothespin firefly craft is one of our favorites!
When your child is finished making this firefly printable template, gather all the common items you probably already have at home.
Start painting the clothespin with green or yellow paint and let it completely dry.
Bend the yellow pipe cleaners into a ribbon style or figure 8 shape.
Using a hot glue gun, attach the pipe cleaners onto the clothespin.
Glue on two small googly eyes and add cute crafty items like glitters, beads or sequins to make your firefly craft stand out.
These cute clothespin firefly crafts can be used for imaginative play or clip them anywhere you like!
4. Fingerprint Lightning Bug Craft
Having a lot of fun coloring this blank printable firefly template with bright beautiful colors?
Let's make fingerprint lightning bug art that can be used as a home décor display.
First, draw a mason jar on a white cardstock paper.
Dip your child's finger or thumb on a yellow paint and gently press it inside the mason jar.
Using a black marker, draw the wings and antennas onto the finger-paint.
Repeat the steps depending on the number of lightning bugs you like to put in your jar.
Frame the firefly fingerprint art and display it in your living room.
All of these lovely firefly ideas are very easy and would work well for toddler, preschool or kindergarten.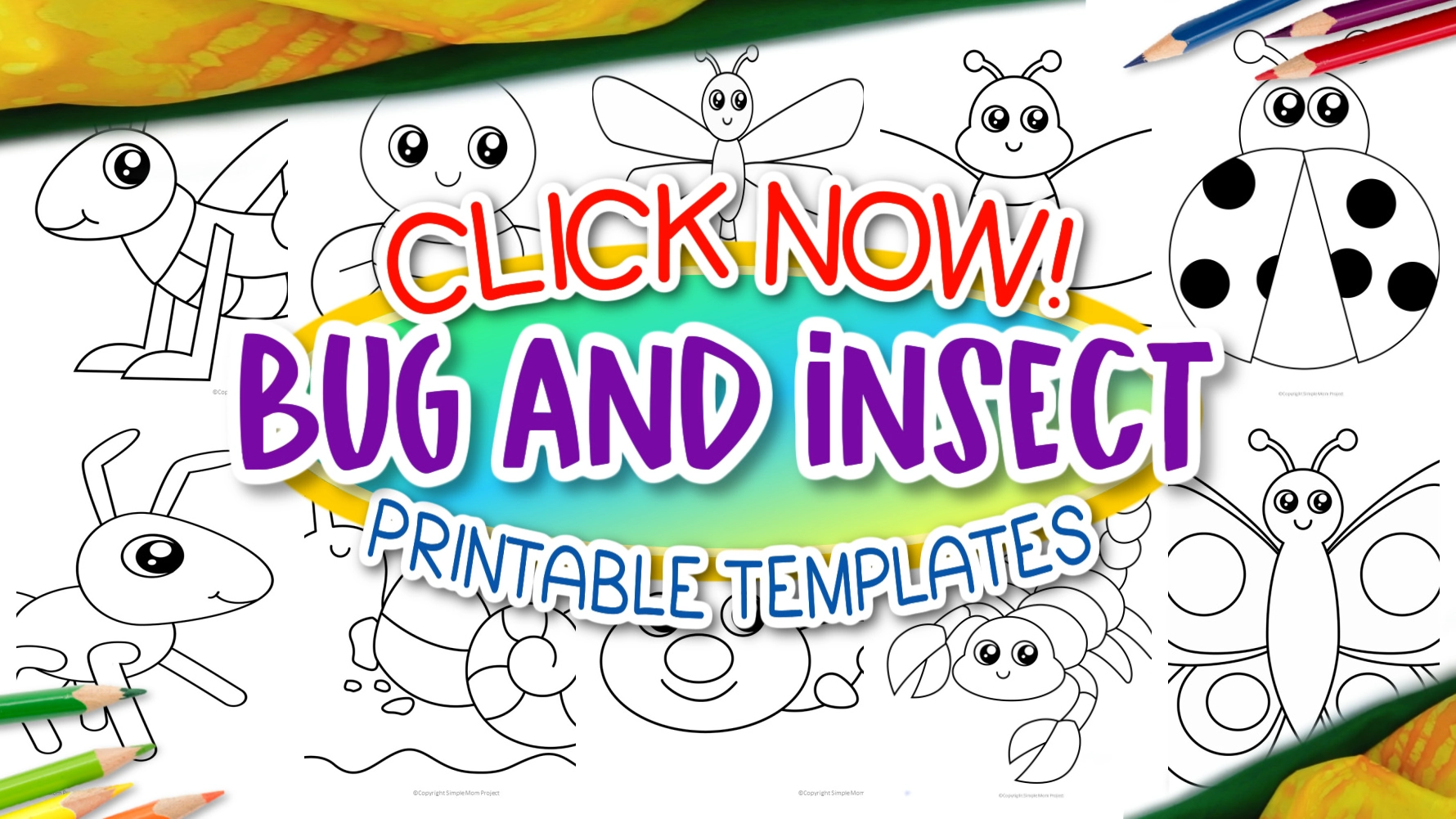 Printable Firefly Template: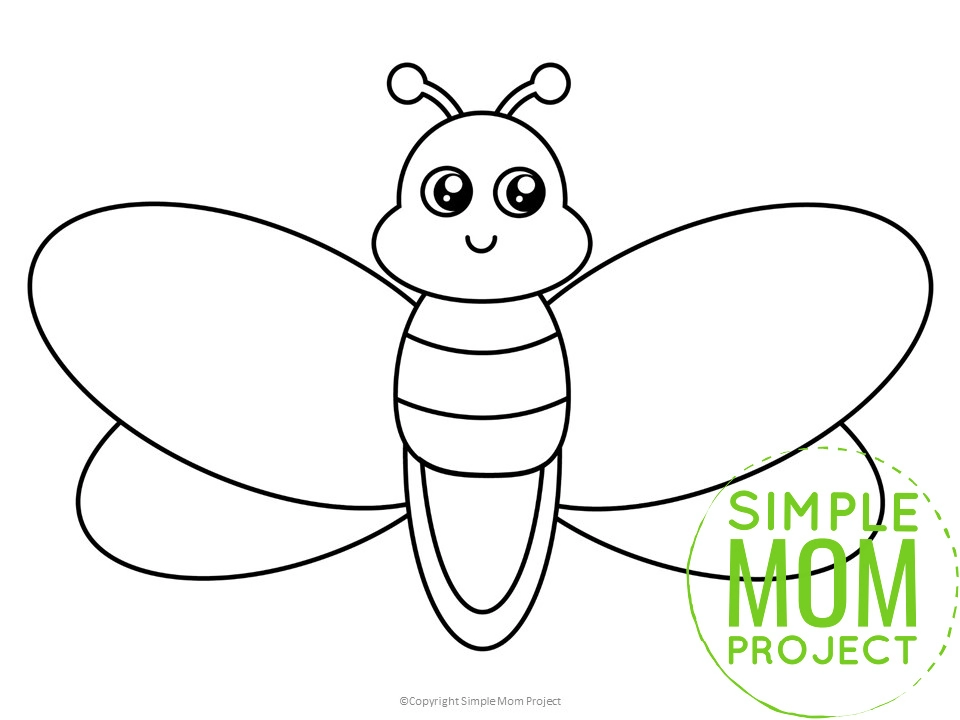 Whether you call them fireflies or lightning bugs, these insects surely capture young children's attention.
Every child, even adults will be delighted in coloring and making easy craft out of this simple printable firefly clipart template.
Be sure to comment down all the fun experiences you had with your kids in using this free printable cute firefly template.
We are always happy to be part of your daily art and craft activities!
When you have finished, be sure to share your creation on Simple Mom Project's Facebook Page and follow me on Pinterest!

Kaitlen D.
More Fun Bug and Insect Templates