Wondering what to do with the children when you're stuck at home during the rainy days?
This free printable frog coloring page is the ideal activity if your kids are learning about frogs and other amphibians.
Give this simple printable cartoon frog coloring page to your little one and motivate them to express themselves by letting them color in.
You can also cut out the frog drawing outline and use it for tracing stencils, crafts and more.
Making the easy free printable frog coloring page helps children develop their fine motor skills, focus, color recognition, imagination and creativity.
Have some fun with this cool frog coloring page and other adult coloring books that's suitable for everyone!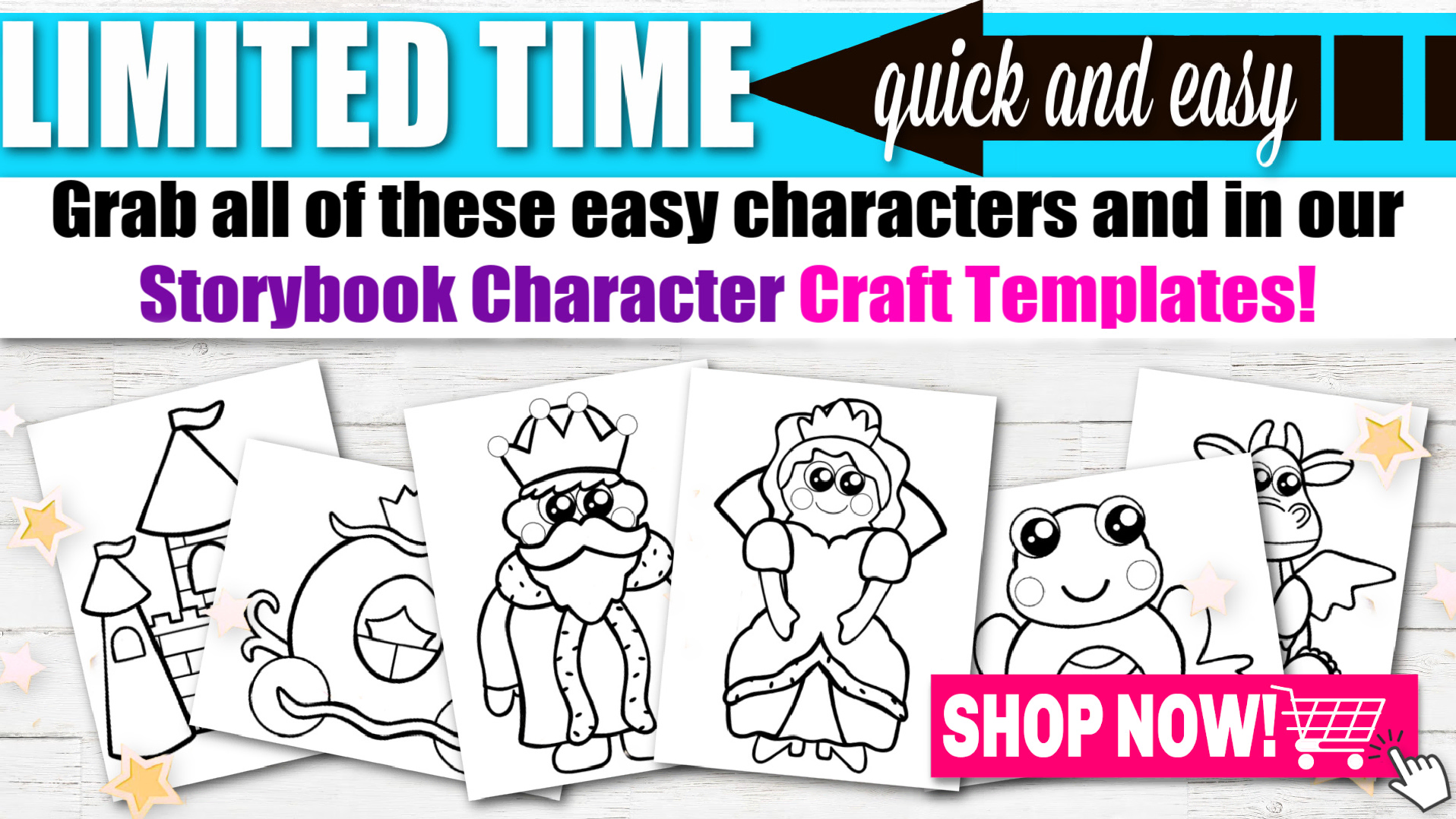 *By the way, this post may contain affiliate links which means I may receive a small commission at no additional cost to you if an item is purchase through that link. For more information, click here.*
Free Printable Frog Coloring Page
Frog Coloring Page Materials Needed:
Printable Frog Coloring Sheet (FOUND AT THE BOTTOM)
Make your child's finished frog coloring page a forever memory by laminating it! We use this laminator and cannot express how much we love it! It is not only inexpensive, it is SO easy to use!
Your kids will love seeing how much you adore their art work when you laminate and display it for years to come!
Need more fun coloring page? Don't miss out on all our full story book character coloring book for more easy storybook character coloring pages and crafting fun with your little ones.
Ideas for Frog Coloring Page Printable
Here are some of the few lists on how to incorporate this free printable frog coloring page in your everyday life with the kids
1. Interesting Frog Facts for Kids
Frogs are amphibians that are commonly found during the rainy season.
If you're planning to study frogs and their life cycle with your kids, be sure to include this easy printable frog coloring page.
Did you know that a group of frog's eggs is called frogspawn?
Female frogs can lay as many as 4,000 eggs and they lay their eggs in the water.
Do you know what are the five stages of a frog's life cycle?
First stage is the egg, which hatch in 1 to 3 weeks into tadpoles – which is the second stage.
The third stage is the froglet.
When a tadpole starts to grow two hind legs, it can now be considered as a froglet.
The fourth stage is the young frog where it will hop out of the water and onto the land for the first time.
And the last stage is the adult frog, it will start to eat insects.
It can take up to 2-4 years before the frog becomes fully mature.
2. Children's Books About Frogs
Reading books to your child helps them build their vocabulary and develop their understanding.
Try to make reading a part of your daily routine, it will encourage your little one to learn to read by themselves.
If your child is finished coloring this simple cartoon-like printable frog coloring page, give them one of these amazing frog books.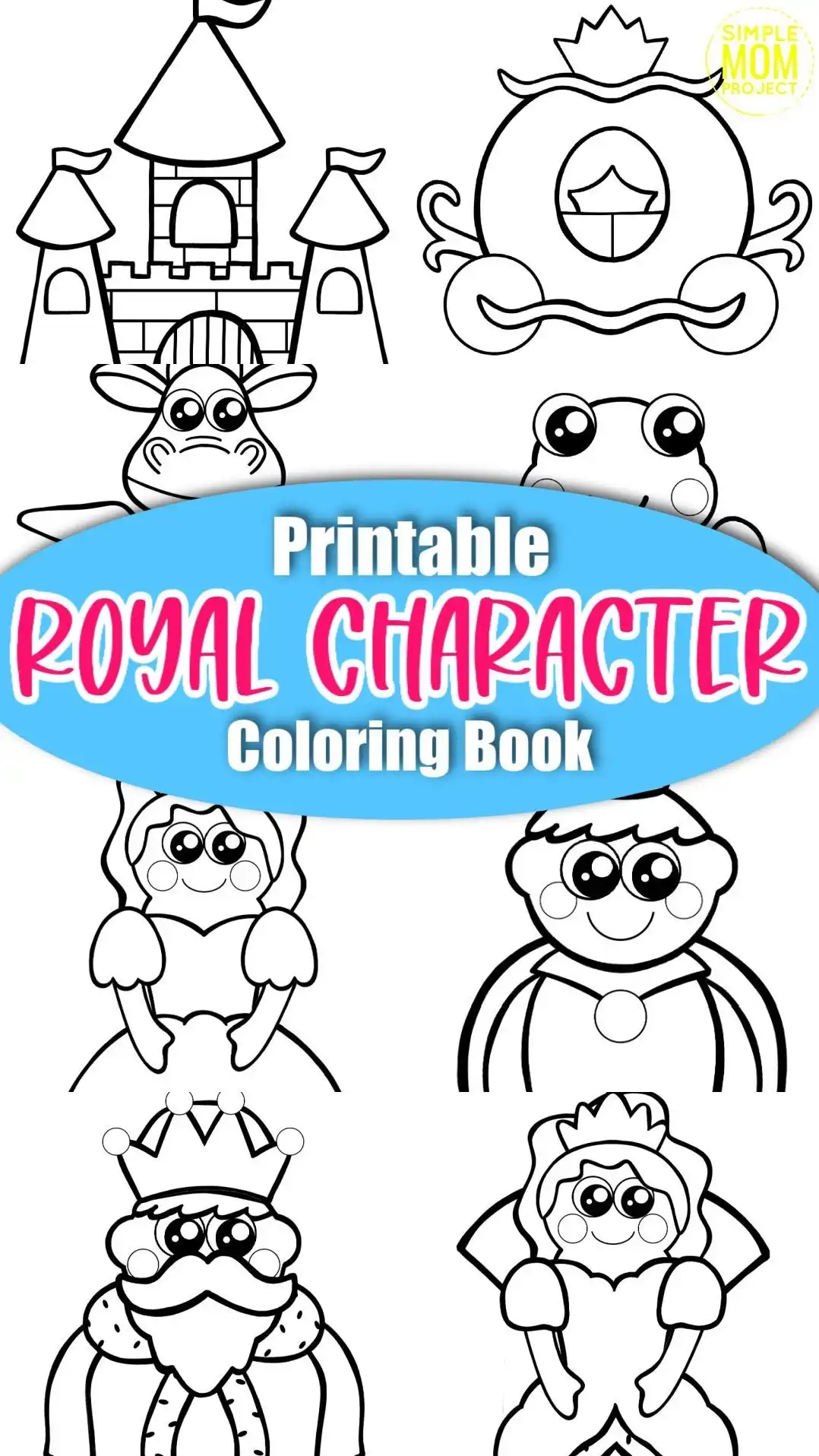 3. Easy Paper Roll Frog Craft
Aside from coloring this simple frog drawing coloring page, making DIY craft is also my child's favorite thing to do during the weekend.
We decided to create a paper roll frog craft using inexpensive materials you probably have inside your home.
Have your little one paint the recycled toilet paper roll green and set aside to dry.
Cut out two long strips from a green paper, bend it forming an oval shape for the legs and glue them onto each side of the toilet paper roll.
Using a black sharpie, draw a smile and glue the googly eyes.
Now, let's make a lily pad by simply cutting out a small triangle from a green painted paper plate.
Glue your finished paper roll frog onto the paper plate.
4. Preschool Lily Pad Math
Our cute printable frog coloring page can also be associated with preschool lesson plans.
If your kids love numbers and counting, they will surely enjoy this easy lily pad activity.
Take out all the craft supplies such as green construction papers, small frog toys, black sharpie and scissors.
First, create a lily pad by tracing a circle on construction paper, then cut out a small portion of triangle on each lily pad.
Write down the easy equations like 1+1=_ or 1+2=_ and so on.
I don't want to confuse my little one, so I decided to do everything in additional form until they are familiar with it.
Then, I instructed my kids to place the correct numbers of frog toys on each lily pad, and this will be their final answer on each equation.
It's so easy and fun! Most importantly, children are learning basic math.
Having a great time designing this free printable frog coloring page?
Be sure to leave a comment on the comment section about all your incredible experiences with your kids.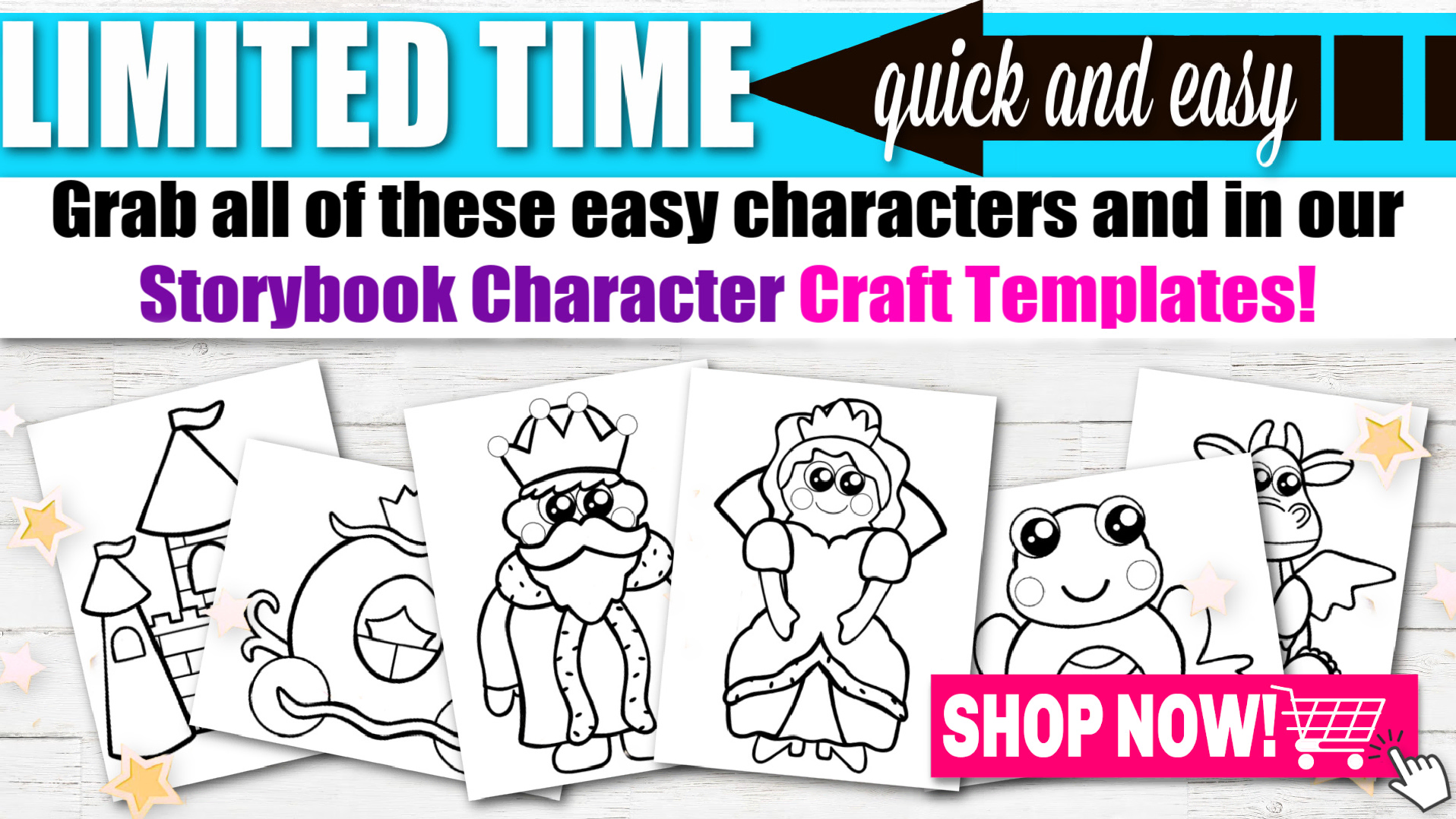 Frog Printable Coloring Page:
This free printable frog coloring page is perfect for weekend activity or preschool lessons about frog life cycle.
It's a basic black and white line drawing, so your child can use their imagination and creative minds on how their adorable frog coloring page will stand out.
Are your kids having fun designing this cute printable frog coloring page?
Don't forget to share in the comment section all your wonderful experiences in making this easy printable frog drawing page with your kids during the weekend.
When you have finished, be sure to share your creation on Simple Mom Project's Facebook Page and follow me on Pinterest!

Kaitlen D.
More Storybook Coloring Pages