This preschool flamingo craft printable is an easy and fun paper toddler craft to enjoy with your kids. The colorful design and simple cut and paste instructions will keep your toddlers from being bored as they design their unique flamingo card art.
As with most of my preschool crafts on my site, I enjoy featuring a few ideas to help inspire you to include this simple everyday crafts preschool option into your daily life with kids.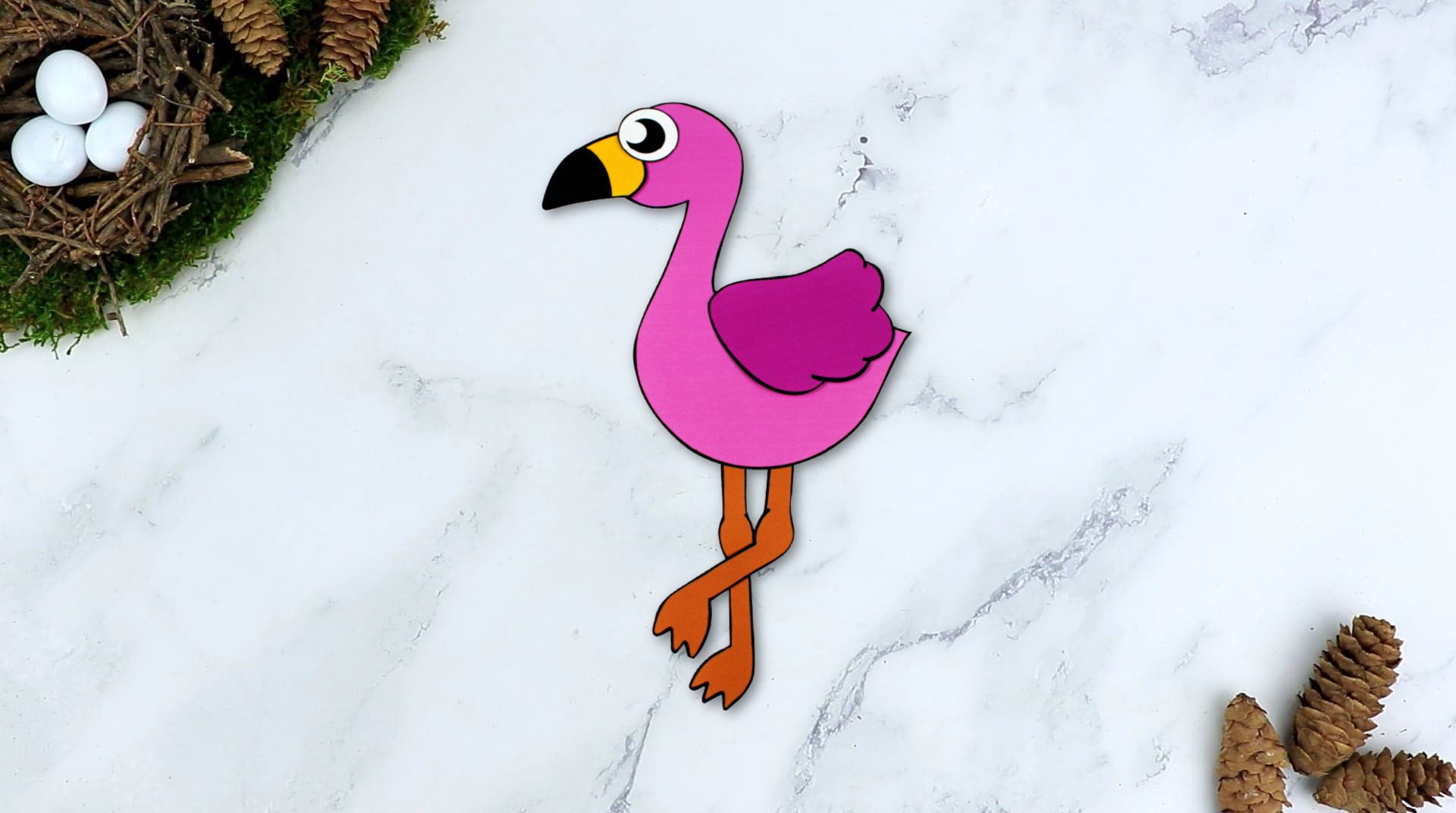 *By the way, this post may contain affiliate links which means I may receive a small commission at no additional cost to you if an item is purchase through that link. For more information, click here.*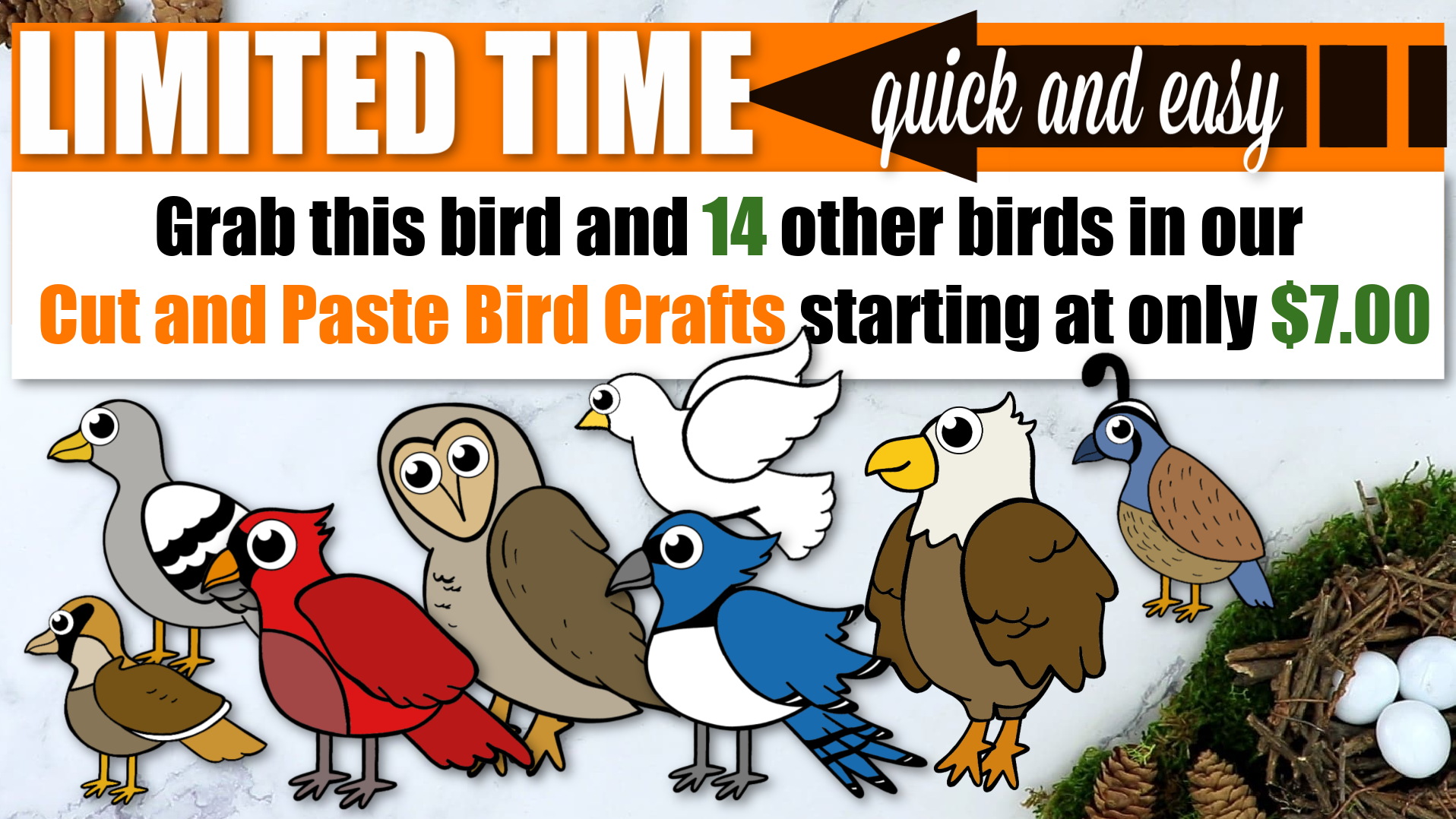 Need more crafty fun? Check out our
stork
and our
cardinal. T
hey are perfect for those days when staying indoors is the only thing your family can do!
Printable Flamingo Craft for Kids with Free Flamingo Template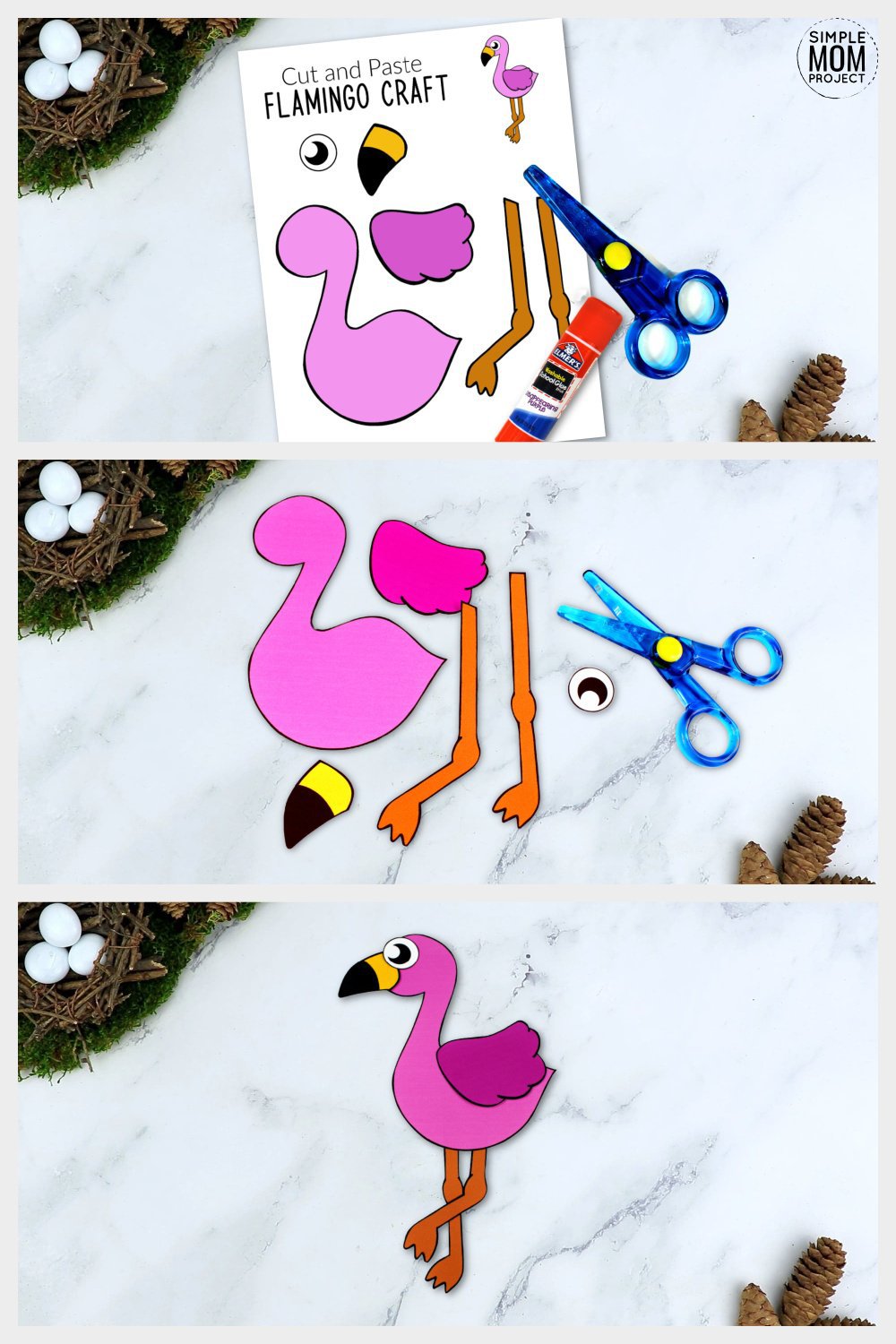 Ideas for Preschool Flamingo Craft Printable
Below are some of my creative ideas for using this flamingo themed paper craft with your preschoolers. From handprint art to paper plate art and everything in between, I'm confident that the craft ideas list below will inspire you to have some art fun with kids today.
1. Bible Lesson
As we know it today many of the colors of our clothing and paint eventually fade. However, the colors on a bird, like a turkey never do. Did it evolve or was it designed? Find out more information here and decide for yourself.
It's such a good thing the colors don't fade! I know for certain my daughter would be devastated to see their pink fade.
2. Handprint Pink Flamingo
Using your preschooler's handprint for art is a fun way to see how much they've grown over the years. You can use my preschool printable to make a paper handprint flamingo with your kids.
The handprint may be best suited for the body, but I'll leave that up to your imagination. Once complete, you can hang this up on the wall or place it in a memory book to document how much your preschool has grown year to year.
3. Paper Plate Flamingo
Make a paper plate flamingo to help liven up the home with summer crafts! This preschool flamingo craft printable can be glued onto a paper plate to create a beautiful summer scene.
Once your preschooler has completed their diy easy preschool flamingo card, glue it to the paper plate to hang in the home during the summer months.
4. Letter F Recognition
Another fun way to incorporate this preschool flamingo craft printable into your daily life is to use it for letter F recognition activities.
As you work with your toddlers to help them recognize the letters of the alphabet, you can include this flamingo papercraft as a Letter F activity for some flamingo card fun after the learning session is complete.
5. Simple Everyday Summer Crafts
Lastly, you can use this preschool flamingo craft printable for simple everyday summer crafts. When school is out for the summer and the kids are home more often, having a supply of paper handprint bird crafts is a way to keep the boredom down.
Your preschool will have a blast making a pink flamingo to start celebrating summer break from school.
Flamingo Craft Supplies Needed:
Printable Flamingo Template (FOUND AT THE BOTTOM)
Keep scrolling to get your very own flamingo craft today and start with your little ones and their flamingo buddies today!
Now that I've featured some fun ways to use this preschool flamingo craft printable in your life with toddlers, I hope that you'll be inspired to plan a fun-filled session of paper bird crafts with your kids soon.
Flamingo Craft Instructions:
After you've printed your flamingo template , go ahead and cut out the body parts.
Another fun way to enjoy this flamingo craft friend is to print the flamingo template on white paper and color him first. Then, cut and glue him together.
Next, simply glue all the pieces together.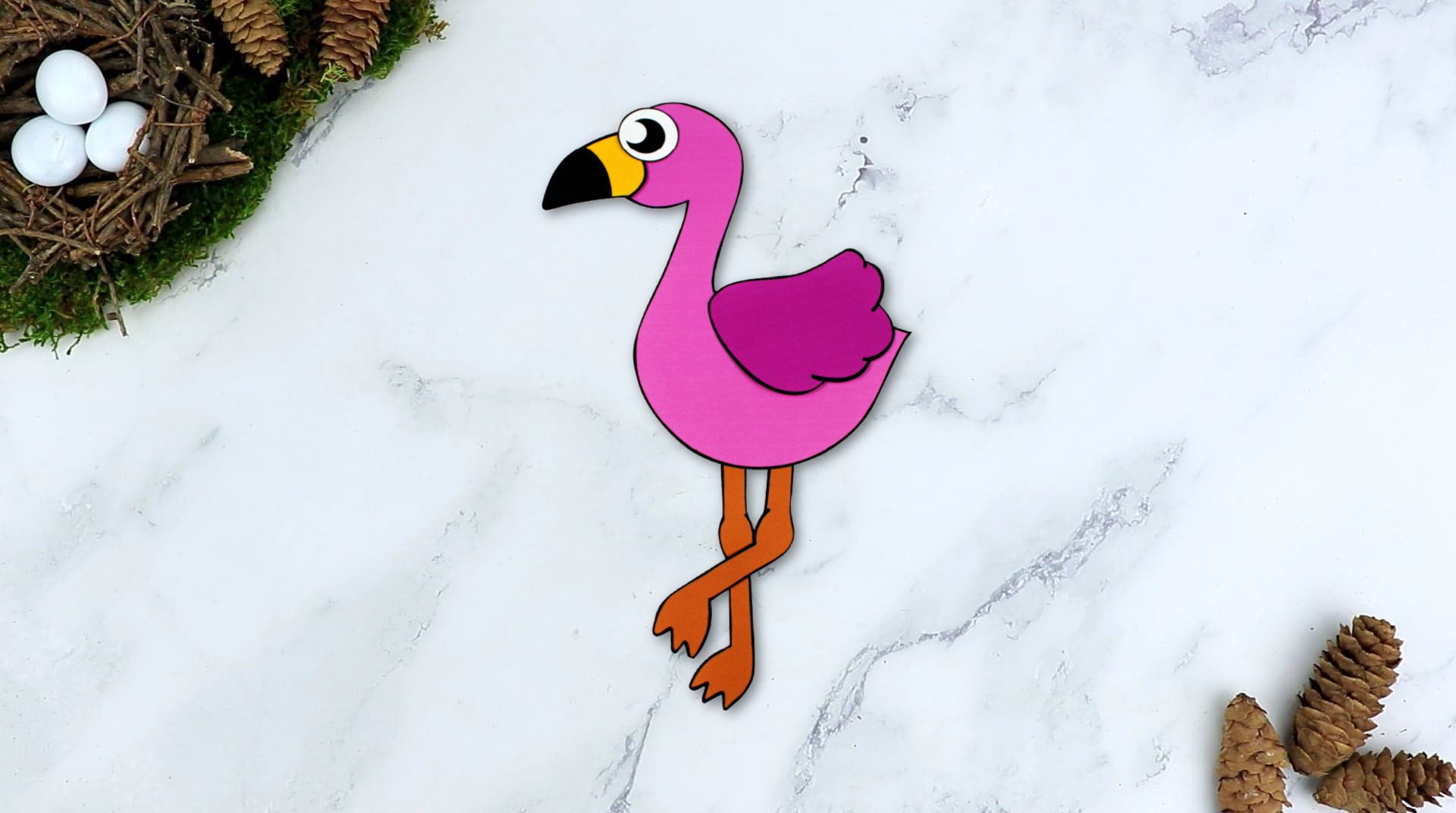 This flamingo craft is so easy and perfect for kids of any age including preschoolers, toddlers and kindergartners.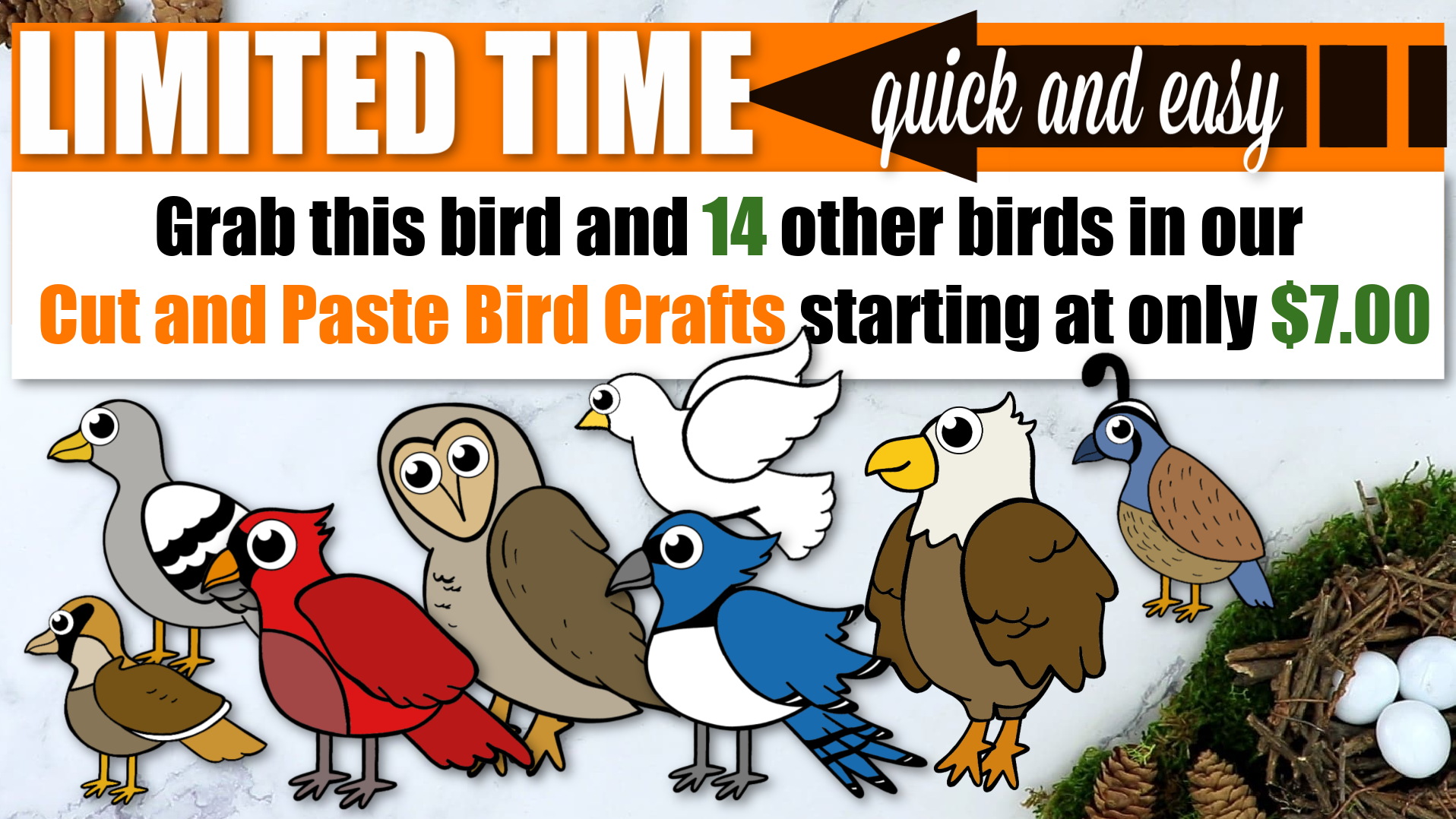 More Options to Choose:
You can print the blank version and trace the cut outs on card stock paper for a sturdier bird,
Print the color version for a simple and easy rainy day craft or,
Print the blank version and use it as a fun coloring sheet activity and then glue the pieces together.
Free Printable Flamingo Template:
Don't forget to share your bible learning plans in the comments. Need more birdie fun? Check out our packed list of cut and paste birds for simple craft fun with your little ones.
When you have finished, be sure to share your creation on Simple Mom Project's Facebook Page and follow me on Pinterest!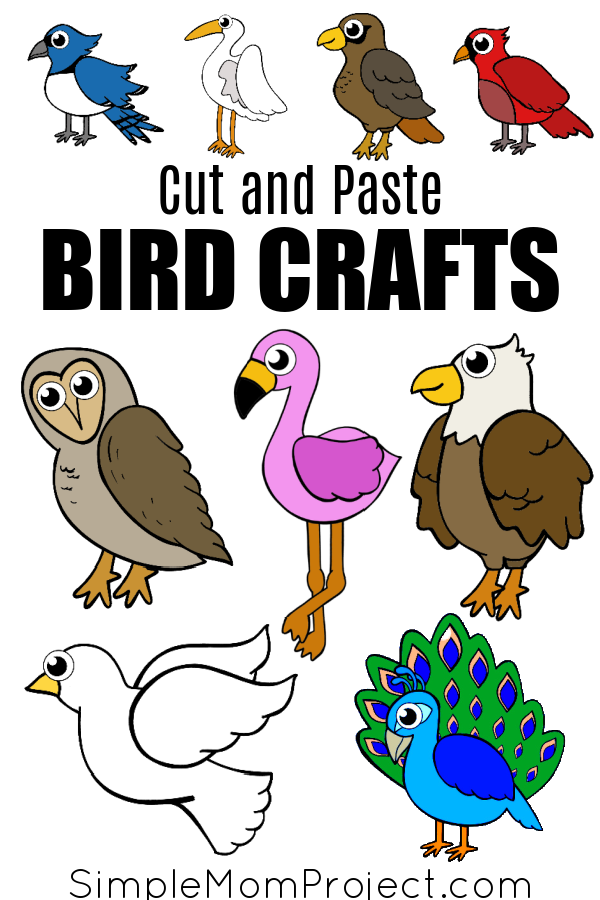 Kaitlen D.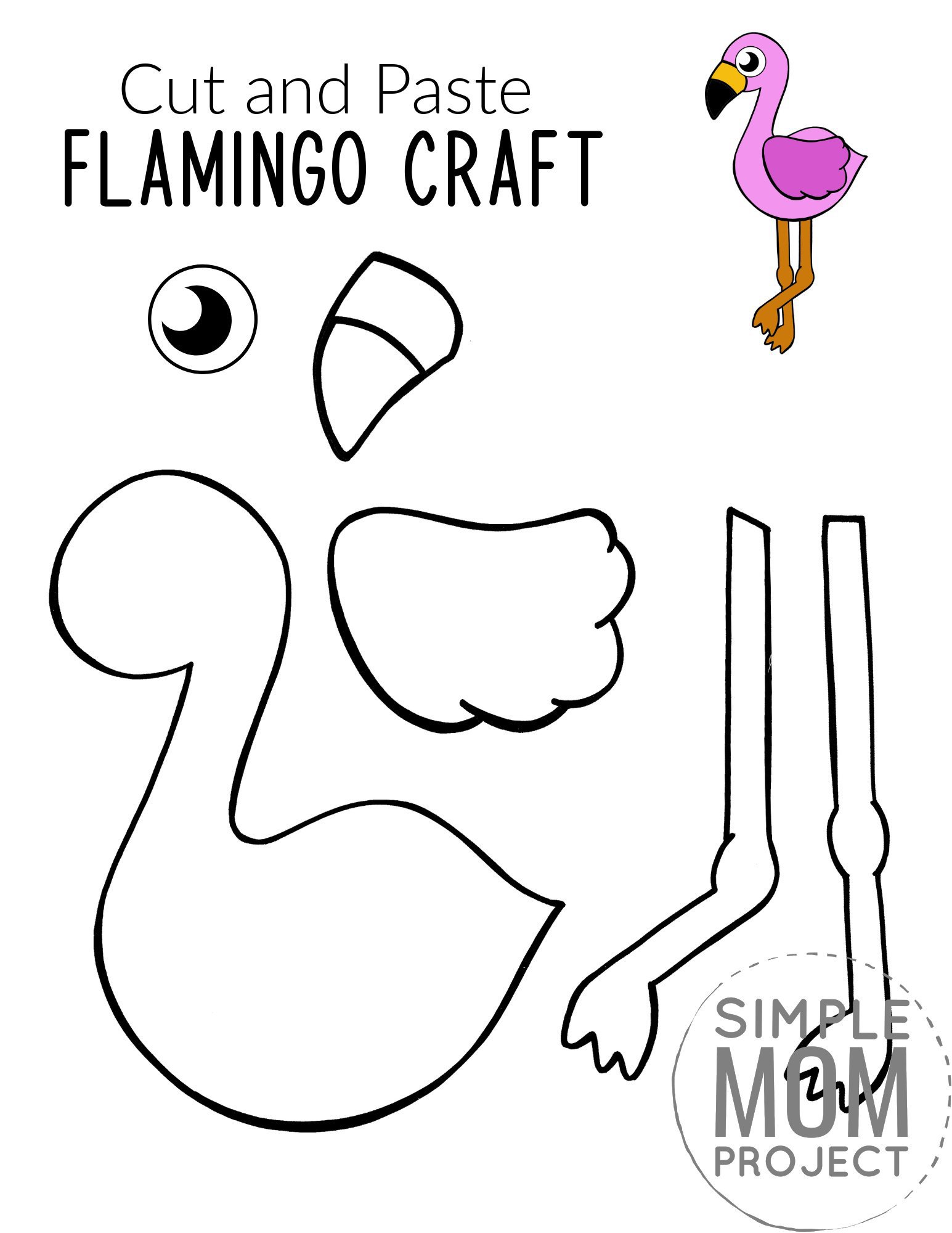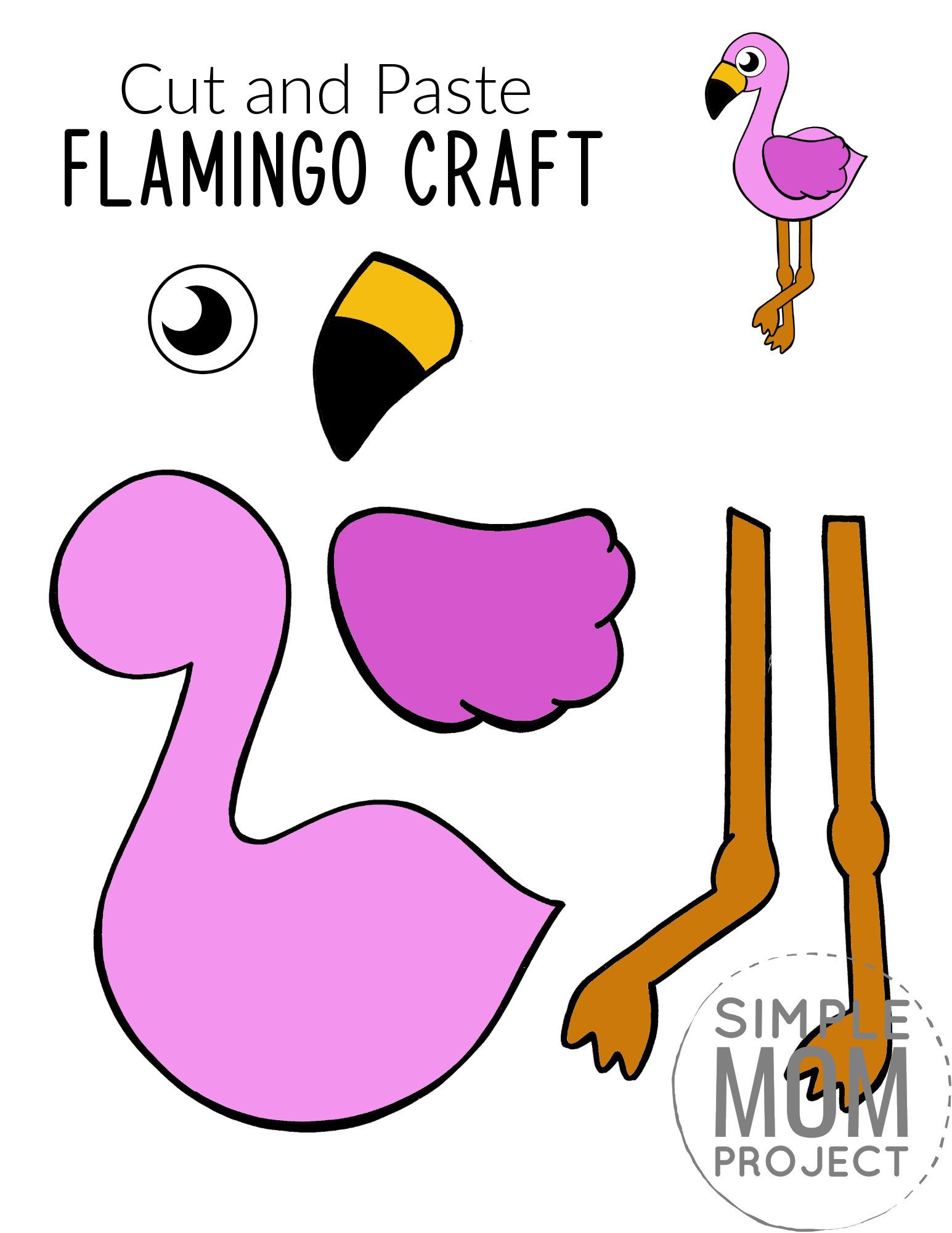 More Fun Cut and Paste Crafts: