Most toddlers, even older kids are fascinated with butterflies and dragonflies!
We love watching these colorful insects flying around in the flowers.
This free printable dragonfly template is the perfect addition to your bug and insect themed activities.
Making this simple printable dragonfly outline will give preschoolers the chance to work on their fine motor skills, focus and creativity.
Cut out the dragonfly outline and use it for coloring, crafts, embroidery applique or string art patterns and more.
This paper dragonfly craft template will help children learn the facts and life cycle of a dragonfly.
It's also the ideal activity to teach the alphabet, especially the letter D.
If you're looking for more printable templates that start with the letter D, try these:
Scroll down and get the pdf files of these adult dragonflies to share with your loved ones.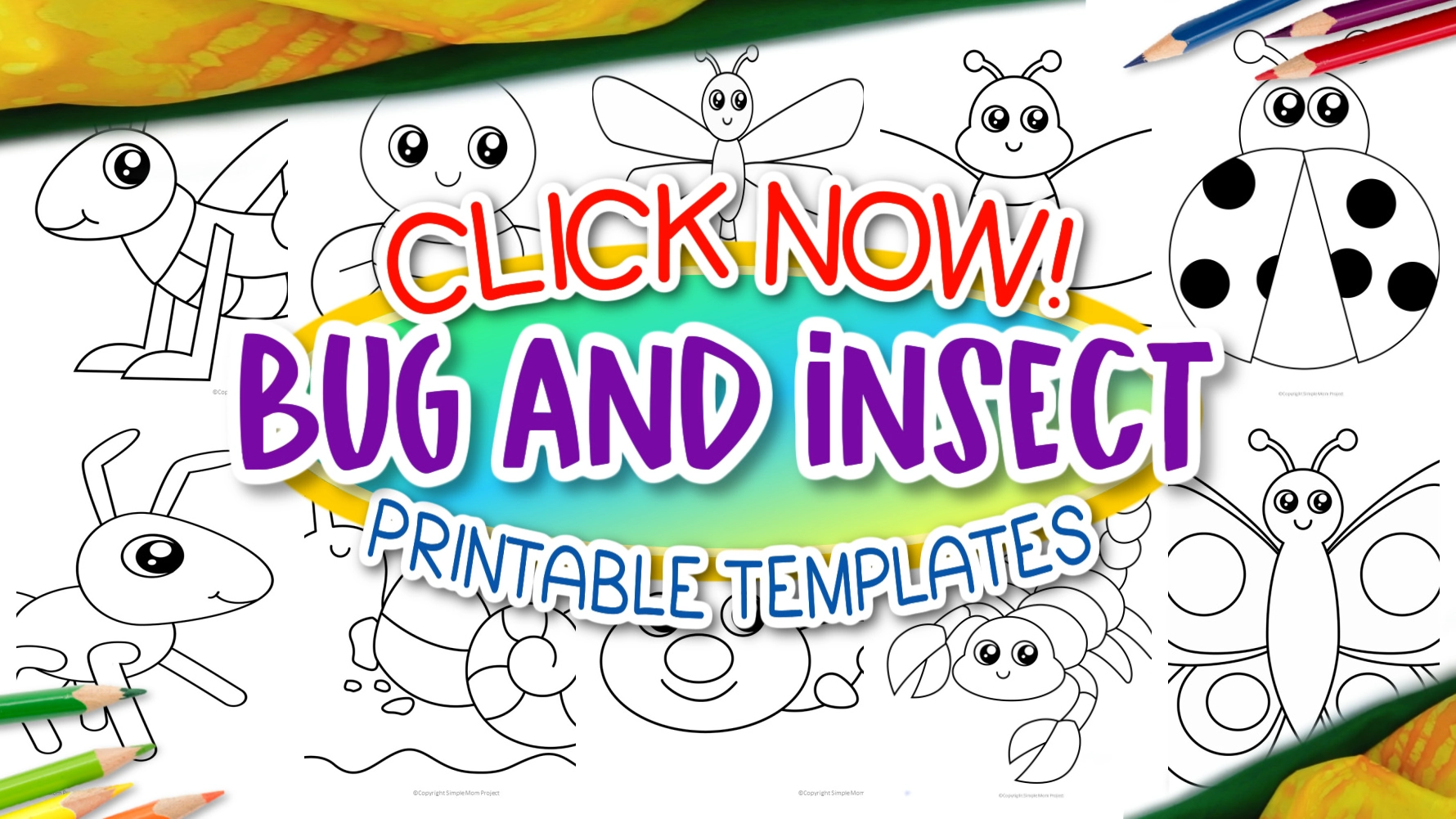 *By the way, this post may contain affiliate links which means I may receive a small commission at no additional cost to you if an item is purchase through that link. For more information, click here.*
Free Printable Dragonfly Template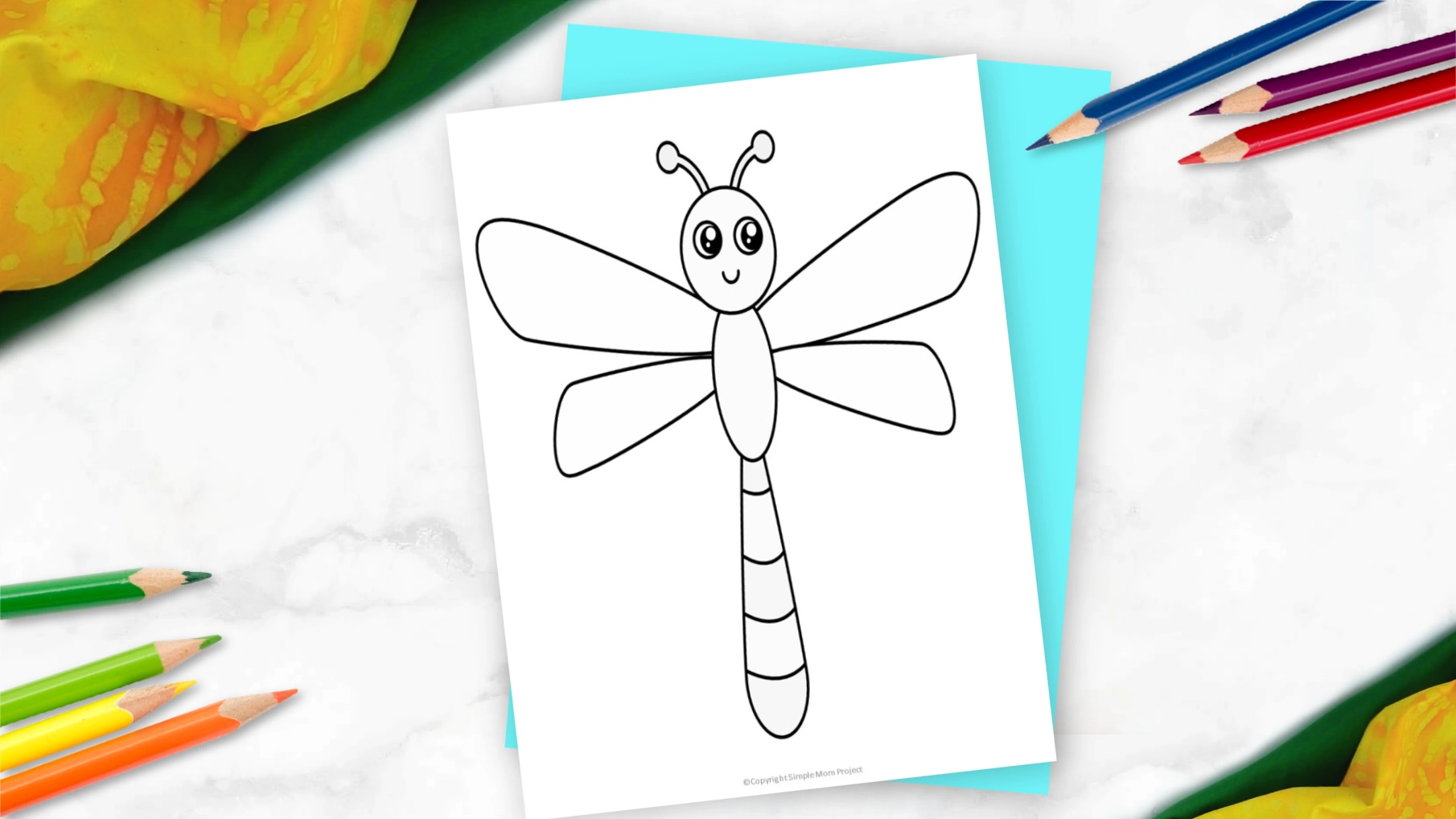 Dragonfly Template Materials Needed:
Printable Dragonfly Template (FOUND AT THE BOTTOM)
Make your child's finished dragonfly template a forever memory by laminating it! We use this laminator and cannot express how much we love it! It is not only inexpensive, it is SO easy to use!
Your kids will love seeing how much you adore their art work when you laminate and display it for years to come!
Ideas for Dragonfly Template
Below are the amazing lists on how to incorporate this free printable dragonfly stencil template in your little kids' daily life.
1. Books About Dragonflies
One of the best ways to help a child explore, express and understand their emotions is through stories.
Use this simple printable dragonfly template when discussing bugs and insects.
Keep the kids interested in learning by reading one of these dragonfly books for follow-up activity:
2. Dragonfly Suncatcher Craft
Keep your little ones occupied by making this cute dragonfly suncatcher craft using simple materials.
Cut out the free printable dragonfly drawing template and use it as the pattern.
Get some bright colored tissue papers or cellophane, and cut them into small pieces.
Glue the cut-out colorful pieces onto the dragonfly's wings.
While the mosaic wings are drying, let your child paint the popsicle stick black.
Glue the paper cut wings and craft stick together.
Use two short black pipe cleaners for the antennas.
Hang this beautiful dragonfly suncatcher in your window and let your little ones adore their accomplishment.


3. DIY Clothespin Dragonfly Craft
Spend quality time together by making easy crafts that your kids can play around with.
Trace this free printable dragonfly's wings onto a colored paper and cut it out.
Unleash your child's creativity by painting the clothespin with bright colors.
Once the clothespin is dry, glue on the wings and two small googly eyes.
Sequins, glitter glue and beads would be the perfect addition to make your dragonfly craft stand out.
Hang up this DIY dragonfly craft on your curtains or use it for imaginative play.
4. Dragonfly Party Decorations
Make each event special with lovely dragonfly theme party decorations.
Let the children enjoy coloring these paper dragonflies using crayons or watercolor.
Turn the finished dragonfly templates into cupcake toppers, invitation cards, garland and table display.
These dragonfly blank templates inspire us to bake dragonfly-shaped cookies for all the visitors to enjoy.
These dragonfly insect crafts are also great to decorate your home or classroom.
We are confident that you and your little ones will have so much fun together making this dragonfly paper craft template during spring, summer or weekend.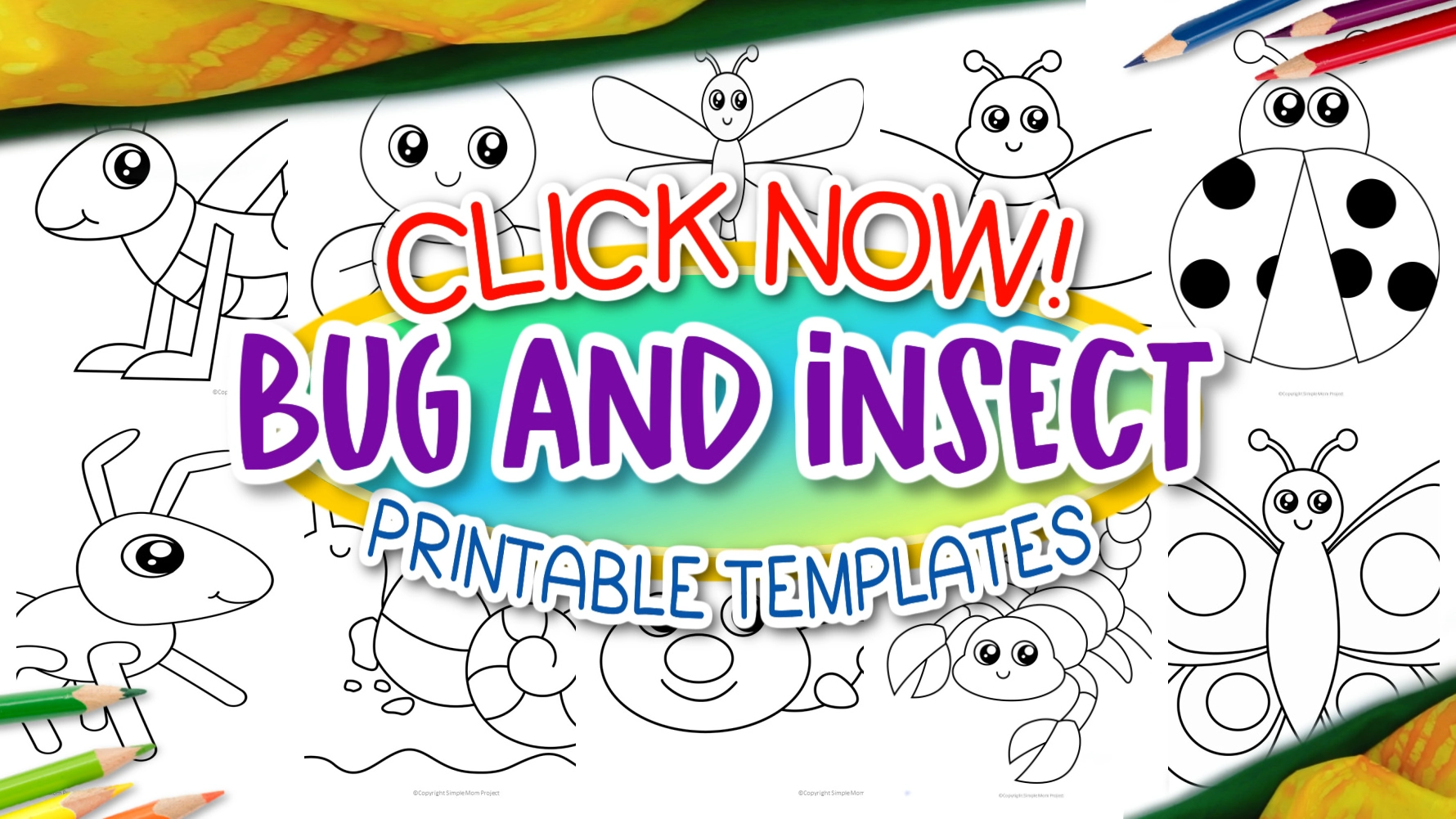 Printable Dragonfly Template:
This easy printable dragonfly clipart template is the perfect summer activity for kids of all ages.
It's a black and white dragonfly drawing with a transparent background so kids can fill in with different colors.
Let the preschool and kindergarten kids decide what else they can add up to make their simple dragonfly craft stand out.
What are the interesting things you've learned in doing this free printable dragonfly cartoon template?
We would love to see the photographs, hear your thoughts and suggestions in the comment section.
When you have finished, be sure to share your creation on Simple Mom Project's Facebook Page and follow me on Pinterest!

Kaitlen D.
More Fun Bug and Insect Templates