Spring and summer are the perfect time to get outside with the kids and explore the environment.
Whether it's flowers or trees, everything is in bloom during the spring.
Keeping your children busy during spring break is really tough.
Beat the boredom with some fun using this free printable flower pot template that is perfect for kids of all ages.
This simple flower pot template can keep your children occupied for hours and even work in a little education.

*By the way, this post may contain affiliate links which means I may receive a small commission at no additional cost to you if an item is purchase through that link. For more information, click here.*
Free Printable Flower Pot Template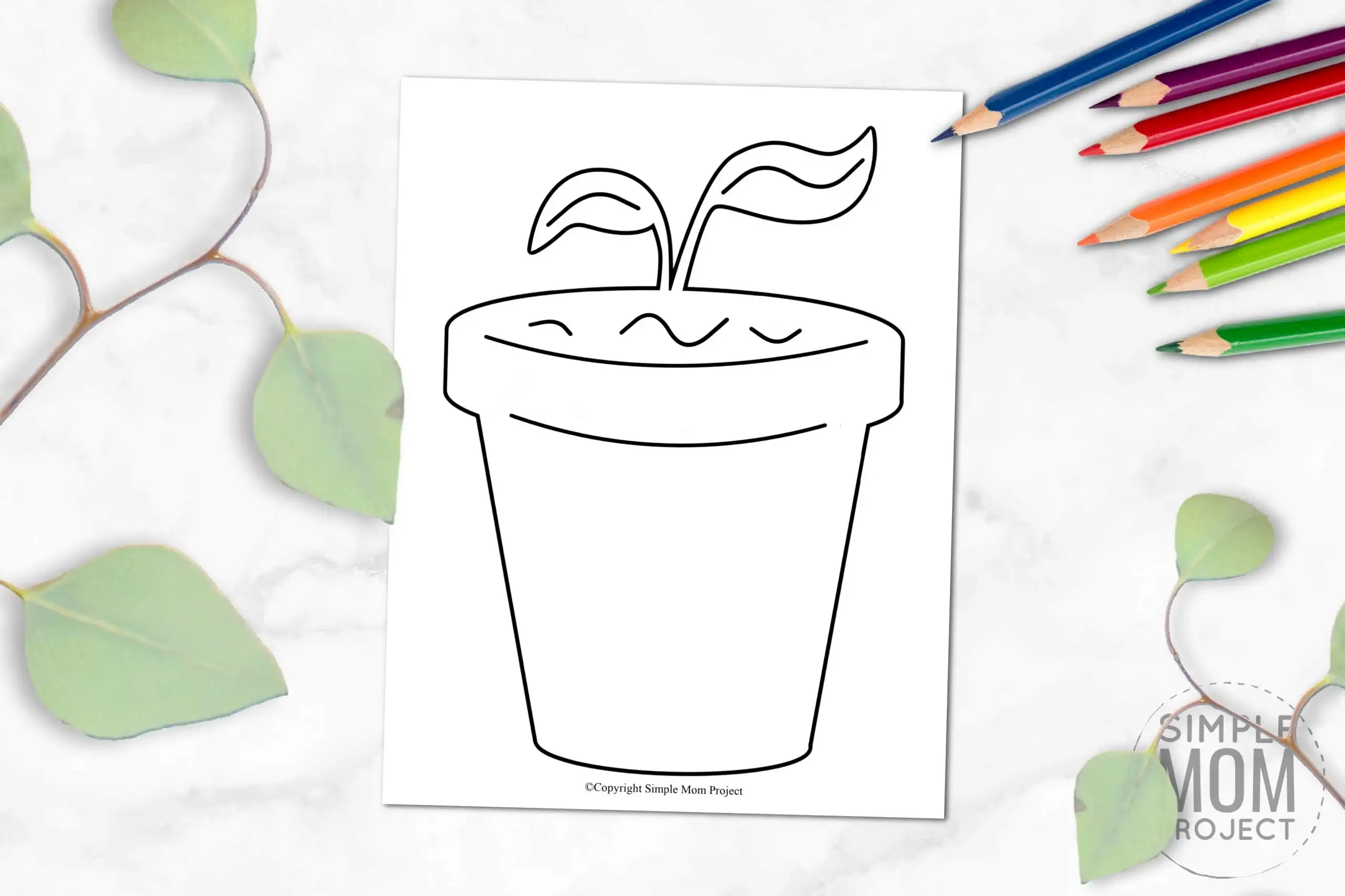 Flower Pot Template Materials Needed:
Printable Flower Pot Template (FOUND AT THE BOTTOM
Make your child's finished flower pot template a forever memory by laminating it!
We use this laminator and cannot express how much we love it! It is not only inexpensive, it is SO easy to use!
Your kids will love seeing how much you adore their art work when you laminate and display it for years to come!
Are you looking for more spring and summer templates? Check out this Flower, Sun and Watering Pail template for your kids.
Ideas for Flower Pot Template
We'd like to share some brilliant ideas if you are wondering what to do with this free printable flower pot template.
1. Gardening with Kids
While the kids are home for spring break, it's the perfect opportunity for them to learn the basic life cycle process.
This easy printable flower pot drawing template will teach your preschoolers about flowers, plants and even insects.
Gardening is a fun outdoor activity that will strengthen the bond you have with your children.
You and your kids can paint flower pots together and then plant some seeds in them. Let them decide what plant they want to grow.
Allow them to play in the dirt while exploring the garden, it's part of the process.
2. Make Handprint Flower Pot Craft
This adorable flower pot outline template will keep your preschoolers busy while they are on spring break.
They can make an easy DIY handprint flower pot paper craft that can be used as a greeting card or invitation to any event.
Take out all the simple materials like construction papers, crayons, scissors, glue and print this flower pot template.
Simply, ask your preschooler to trace their handprint in a paper and help them to cut it out.
This simple flower pot craft activity will help improve their coordination and fine motor skills.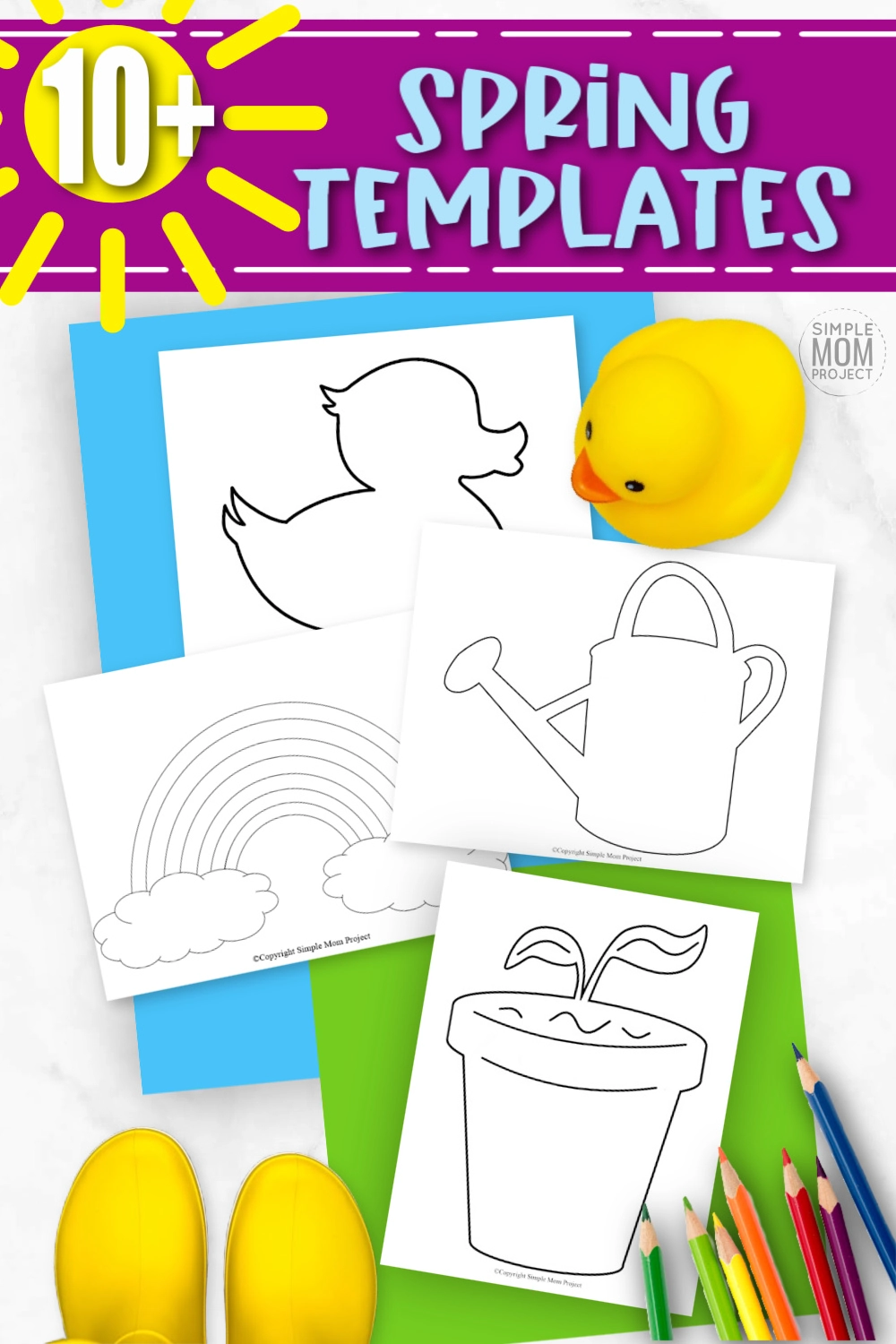 3. Learn How to Count
There are plenty of great opportunities for learning how to count when you use this simple printable flower pot template.
Once your child is done making the handprint flower pot craft, you can use it as part of your weekend lesson plan.
Simply ask your preschooler, "How many fingers are there in the handprint flower pot craft?"
This will encourage them to start by using their fingers. From the basic 1-10, until they will start to add more numbers.
4. Preschool Books About Flowers and Gardening
It's spring time and sunflowers are in bloom! If your little ones are captivated in different kinds of beautiful flowers and basic gardening, they will surely love these interesting flower books for children.
We are confident that you will enjoy these amazing ideas on how to include this simple printable flower pot drawing with your children.

Printable Flower Pot Template: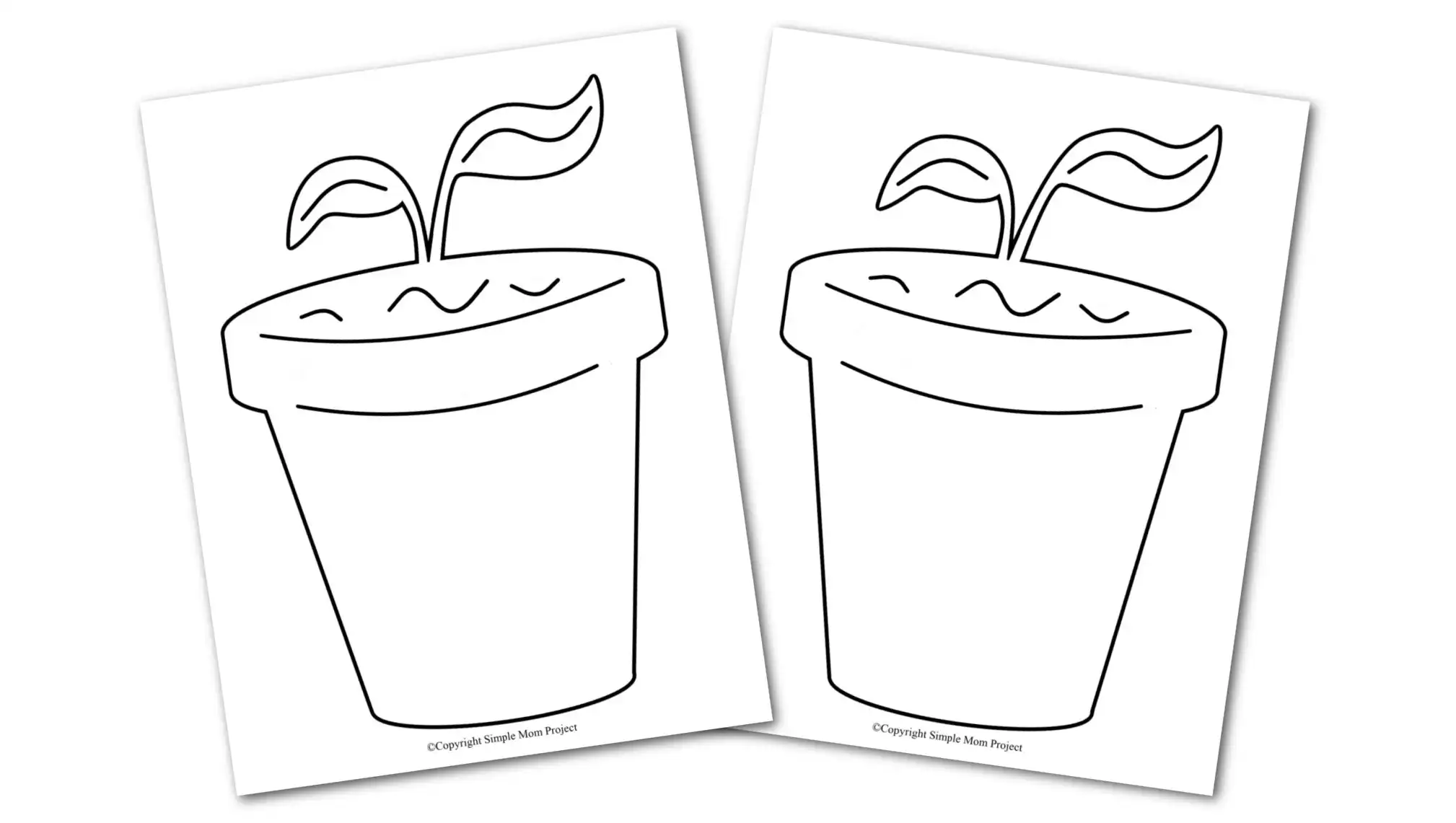 This basic free printable flower pot template is perfect for preschool craft day, weekend activity or for lessons about plants, gardening and insects.
Let your children use their imagination and creative minds on how their flower pot template will stand out!
If you and your preschooler enjoy incorporating this free printable flower pot template in your everyday life, be sure to leave a comment on all your incredible stories in the comment section.
When you have finished, be sure to share your creation on Simple Mom Project's Facebook Page and follow me on Pinterest!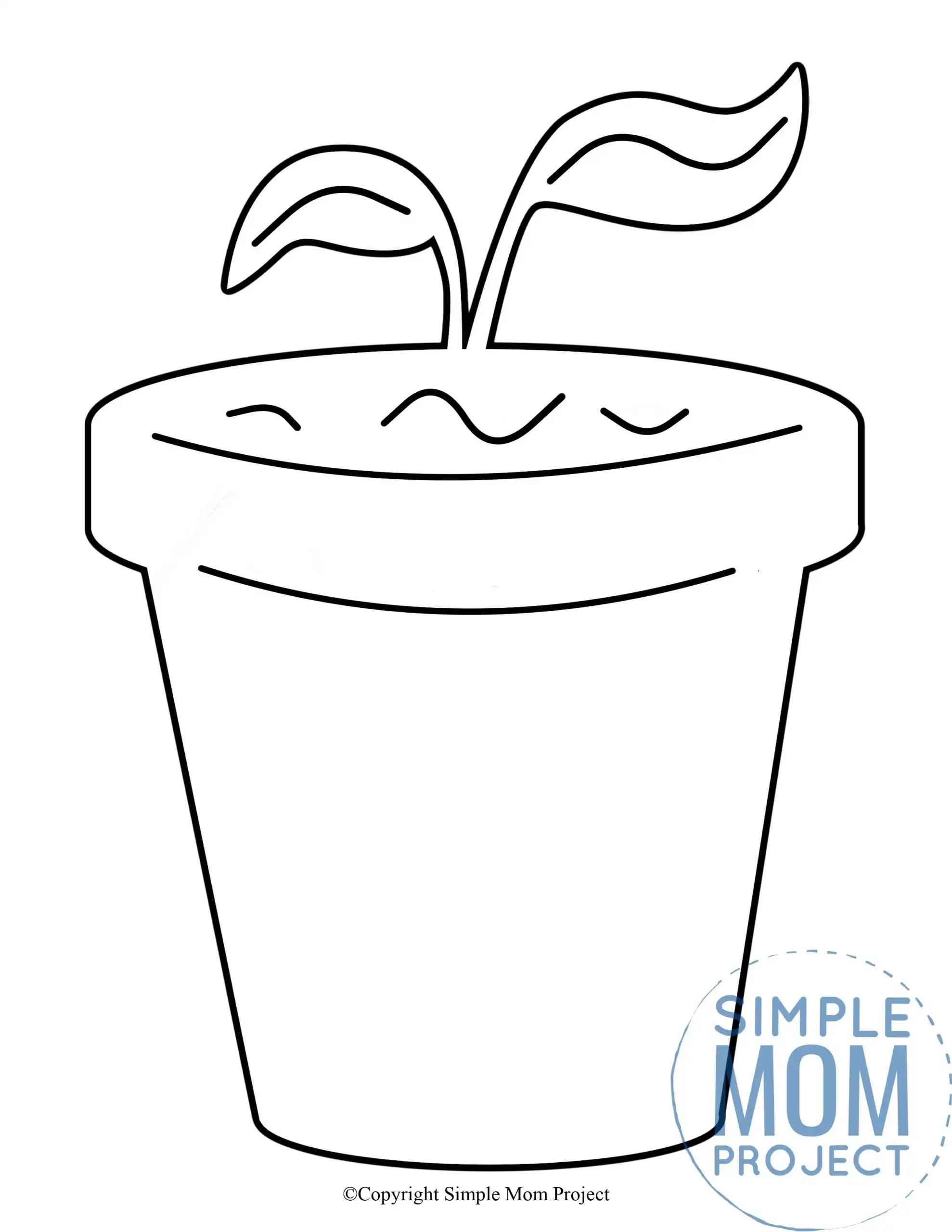 Kaitlen D.
More Fun Spring and Summer Template