We've created a lot of simple coloring pages for toddler, preschool and kindergarten.
Then, we realized that we didn't include these woodland fox coloring pages.
The free printable fox coloring pages will enlighten young minds on forest animals in a fun way.
I grew up watching Walt Disney's The fox and the hound, so I can't blame my children if they think foxes are adorable.
Coloring these free fox coloring pages is an excellent way for children to practice fine motor skills, builds concentration, hand-eye coordination and stimulates creativity.
Grab all the crayons and have your children color the cute baby fox coloring pages while they sit inside.
You can print as many coloring pages fox templates as you want to offer to each member of the family.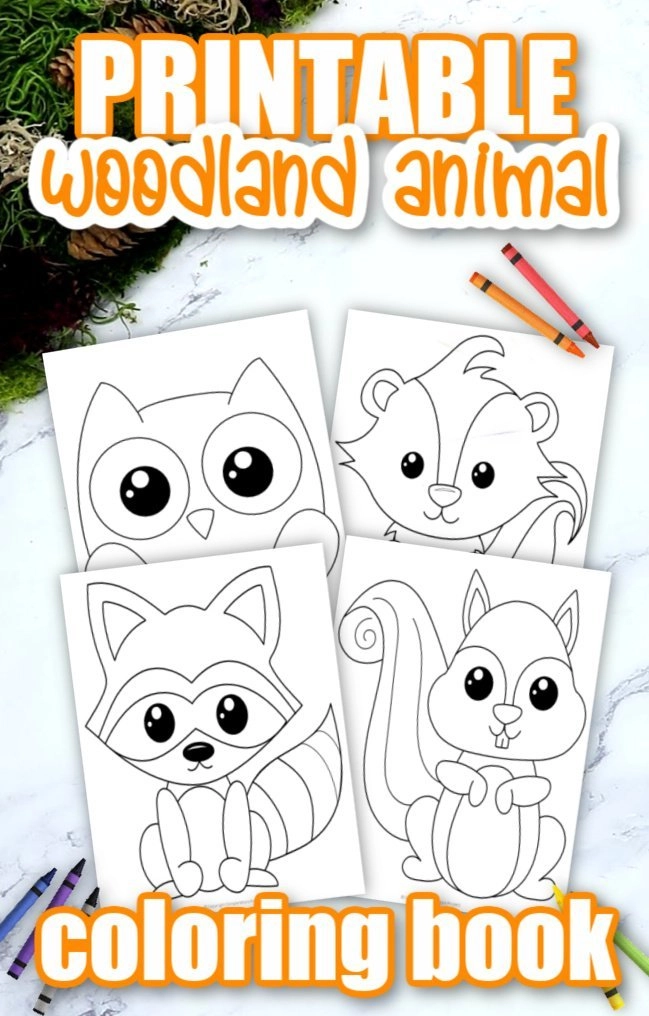 Be sure to check out our fun, cut and paste fox craft!
*By the way, this post may contain affiliate links which means I may receive a small commission at no additional cost to you if an item is purchase through that link. For more information, click here.*
Ideas for Fox Coloring Page Printable
These fox coloring pages are an excellent addition to a home-school science lesson for young children.
Expand your learning with more great ideas:
1. Let's Learn About Foxes
Use our easy fox printable template if you are planning to teach your preschooler about foxes and other forest animals.
Did you know there are a dozen different kinds of foxes?
The arctic fox, one of the most popular, has a coat that changes colors with the seasons.
Foxes can be a few different colors, but the most common is red. Our simple coloring page fox template is a basic black and white outline, so your little one has the decision if they want to fill it up with a single color or multiple.
Do you know what female and male foxes are called?
Females are actually called vixen while male foxes are called dogs.
The young foxes are called cubs, pups or kits.
Foxes can produce 40 different sounds.
2. All About Foxes Children's Book Collection
No matter the season, it is always the best time to color these cute baby fox coloring pages.
It's also a great opportunity to pair it with children's books about foxes to help your kids to learn how to read by themselves.
3. DIY Paper Plate Fox Craft
If you're looking for easy DIY craft ideas for your adorable animal lover, this paper plate fox craft will surely keep them entertained for hours.
Take out all the craft supplies while your child is completing their fox coloring pages printable.
Start by cutting out a "V" shape on a paper plate and trace a triangle on cardboard to use it as ears.
Stick the pieces together and have your preschooler paint it with orange, red or a little bit of white.
Glue the black pom pom for the nose and the googly eyes.
Play with this DIY paper plate fox craft for hours of relaxing entertainment now.
4. Cute Fox Puppet Craft
Making arts and crafts out of recycled materials is very entertaining and we love that children can play with this cute printable fox puppet craft when it's finished.
Have your little one color or paint the woodland fox coloring pages however they wish.
Using a pair of scissors, cut out the fox drawing out from the printable template.
Glue the fox printable onto a small paper lunch bag or attach a large popsicle stick at the back of the coloring page fox template.
There are a lot of wonderful ideas in using this free printable fox coloring sheet for your toddlers, preschoolers and kindergartens.
We hope you enjoyed every single one of it!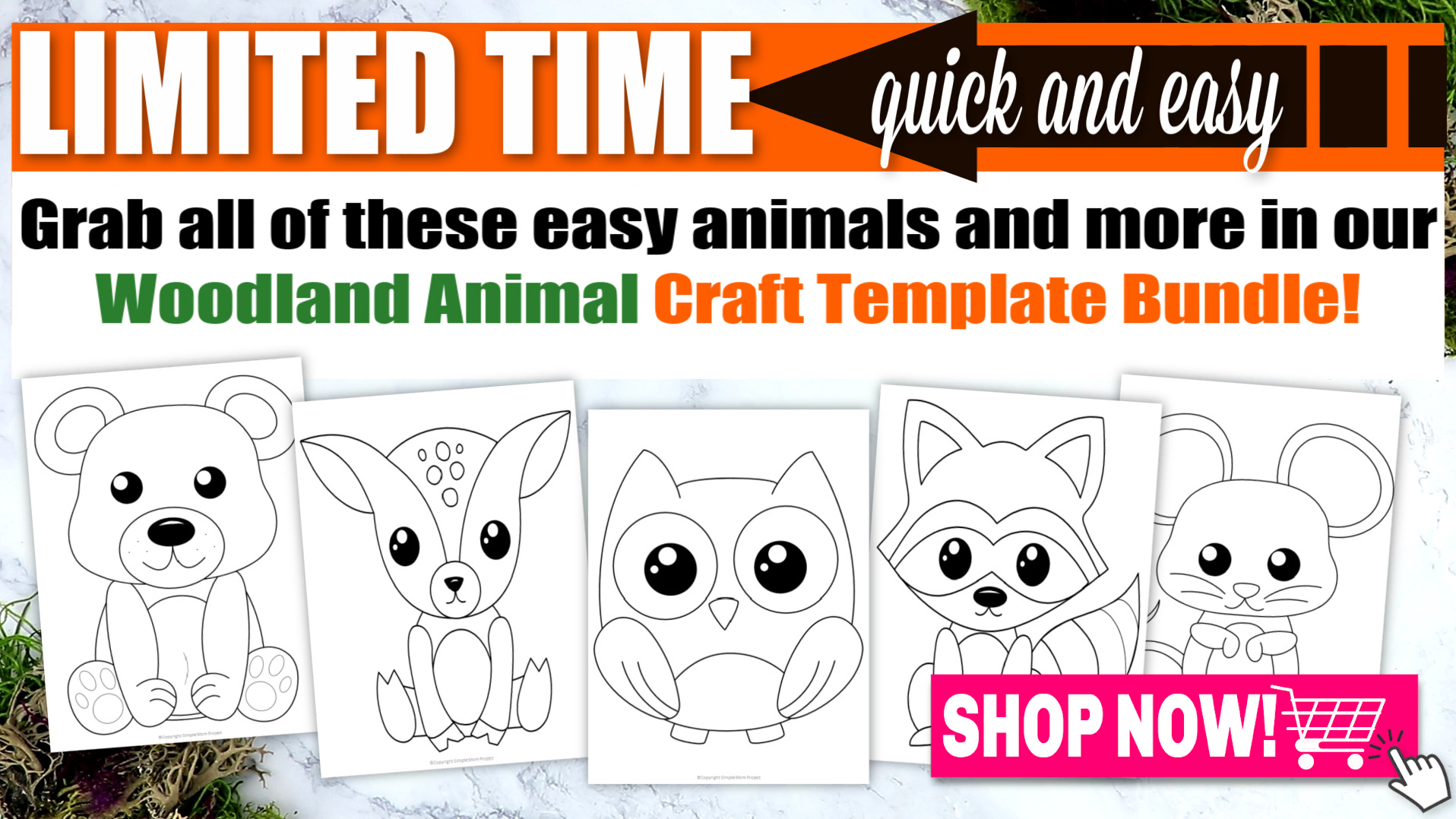 Fox Coloring Page Template Materials Needed:
Printable Fox Coloring Page (FOUND AT THE BOTTOM)
To prevent Copyright infringement, you will see our watermark inserted on all of our images. This will NOT be included in your download.
Free Printable Baby Fox Coloring Page
You might wonder if there are other ways to occupy your little one during the weekend.
That's where these cute fox coloring pages come to the rescue!
This free printable fox coloring sheet is a basic black and white outline that allows kids to get creative with the most amazing colors and patterns as they explore the forest and animals that live there.
Are you and your children having a great time designing these friendly fox printable coloring pages?
Be sure to comment down all your awesome fox coloring page experiences with your little one.
When you have finished, be sure to share your creation on Simple Mom Project's Facebook Page and follow me on Pinterest!

Kaitlen D.
More Fun Fox Crafts: