Looking for some fun and easy activity for the kids this summer break?
This printable cartoon-like flip flops template will accompany your children while you are doing other chores.
Make it an epic summer with your kids because this simple free printable flip flops template is a basic black and white line drawing with no color.
Therefore, your toddler, preschooler or kindergartener can decorate and design their very own flip flops craft.
Let's make a lot of easy DIY crafts out of this free printable flip flops template before heading to the beach!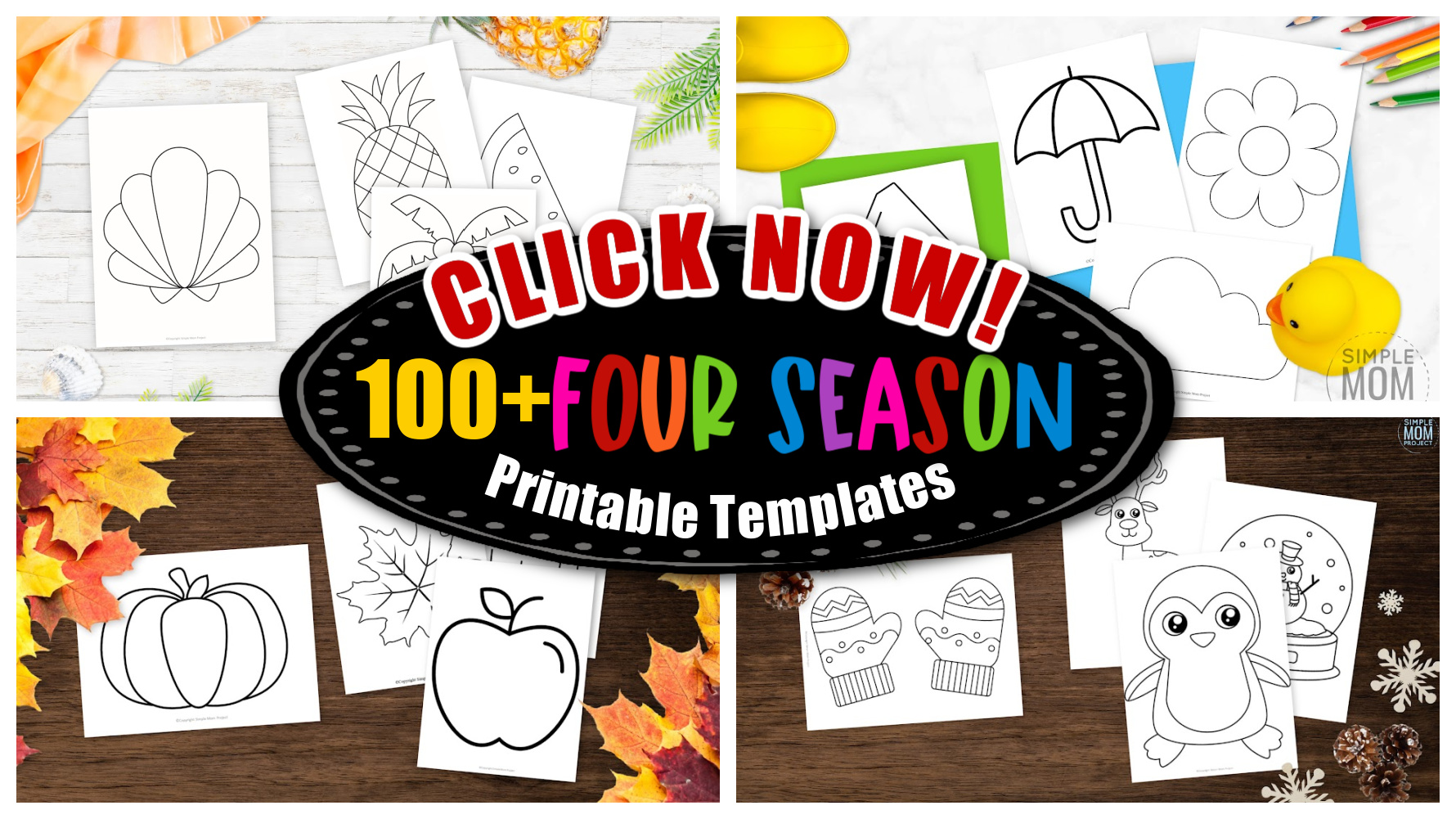 *By the way, this post may contain affiliate links which means I may receive a small commission at no additional cost to you if an item is purchase through that link. For more information, click here.*
Free Printable Flip Flops Template
Flip Flops Template Materials Needed:
Printable Flip Flops Template (FOUND AT THE BOTTOM)
Make your child's finished flip flops template a forever memory by laminating it!
We use this laminator and cannot express how much we love it! It is not only inexpensive, it is SO easy to use!
Your kids will love seeing how much you adore their art work when you laminate and display it for years to come!
Looking for more simple beach templates for your children? Be sure to check out our Sunglasses and Beach Ball template.
Ideas for Flip Flops Template
We're happy to share with you these amazing ideas on how to include this free printable flip flops template in your child's daily life
1. Summer Break Storytime
We are head over heels in visiting different beaches every summer. To enjoy this much-needed break from school activities, my kindergartener loves reading books about summer adventures. We highly recommend these fantastic books to feel the summer vibe!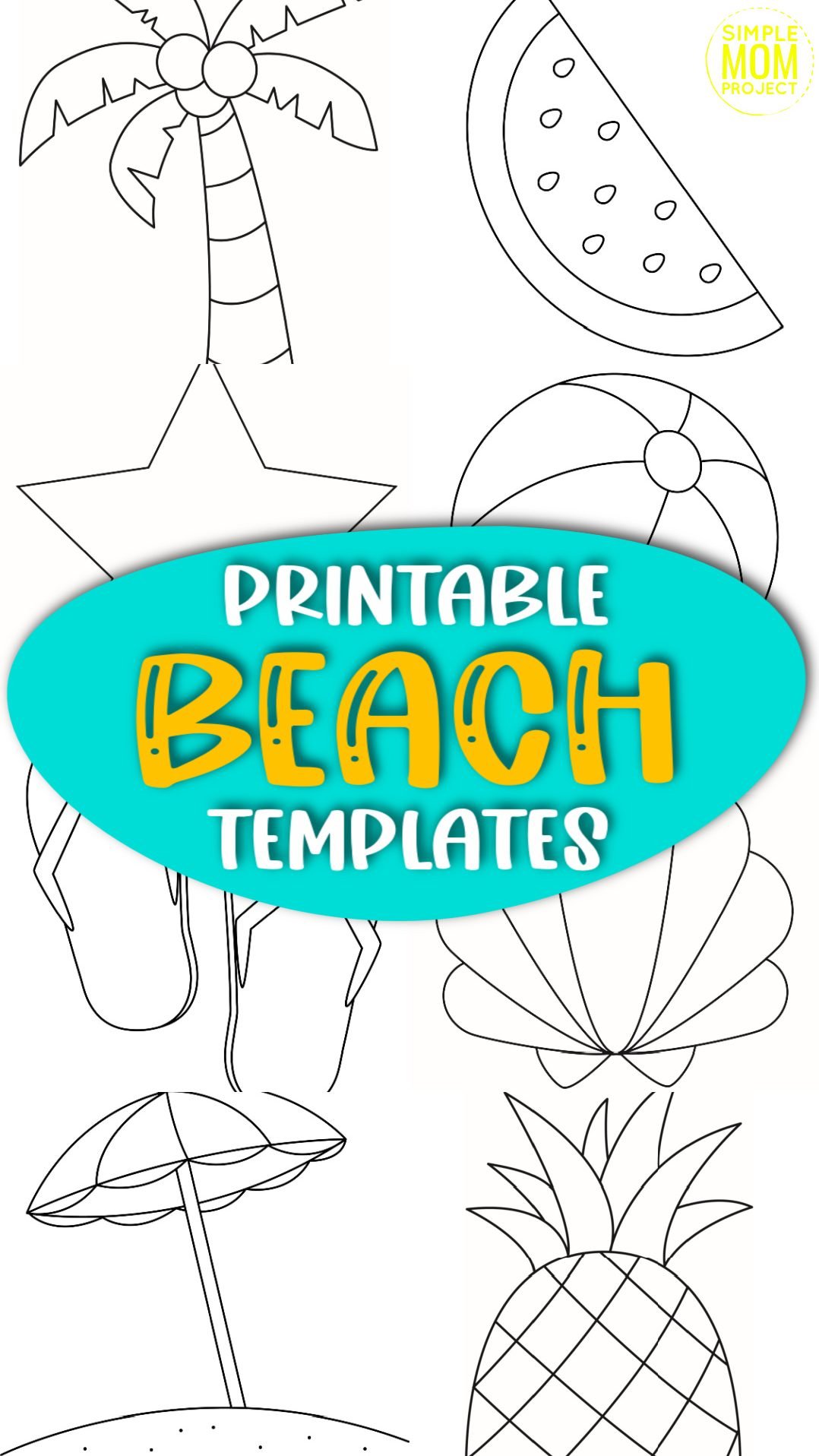 2. Beach Party Invitation Card
Who doesn't want to have a beach party every once in a while?
We love inviting our friends to join us in this fun event.
That's why me and my little one came up with an idea to create an invitation card out of this free printable flip flops template!
Using a marker pen, write the party details on the printable flip flops template.
Let your child color or decorate it however they want. You can also add ribbons to make it more presentable. It's super easy and very creative!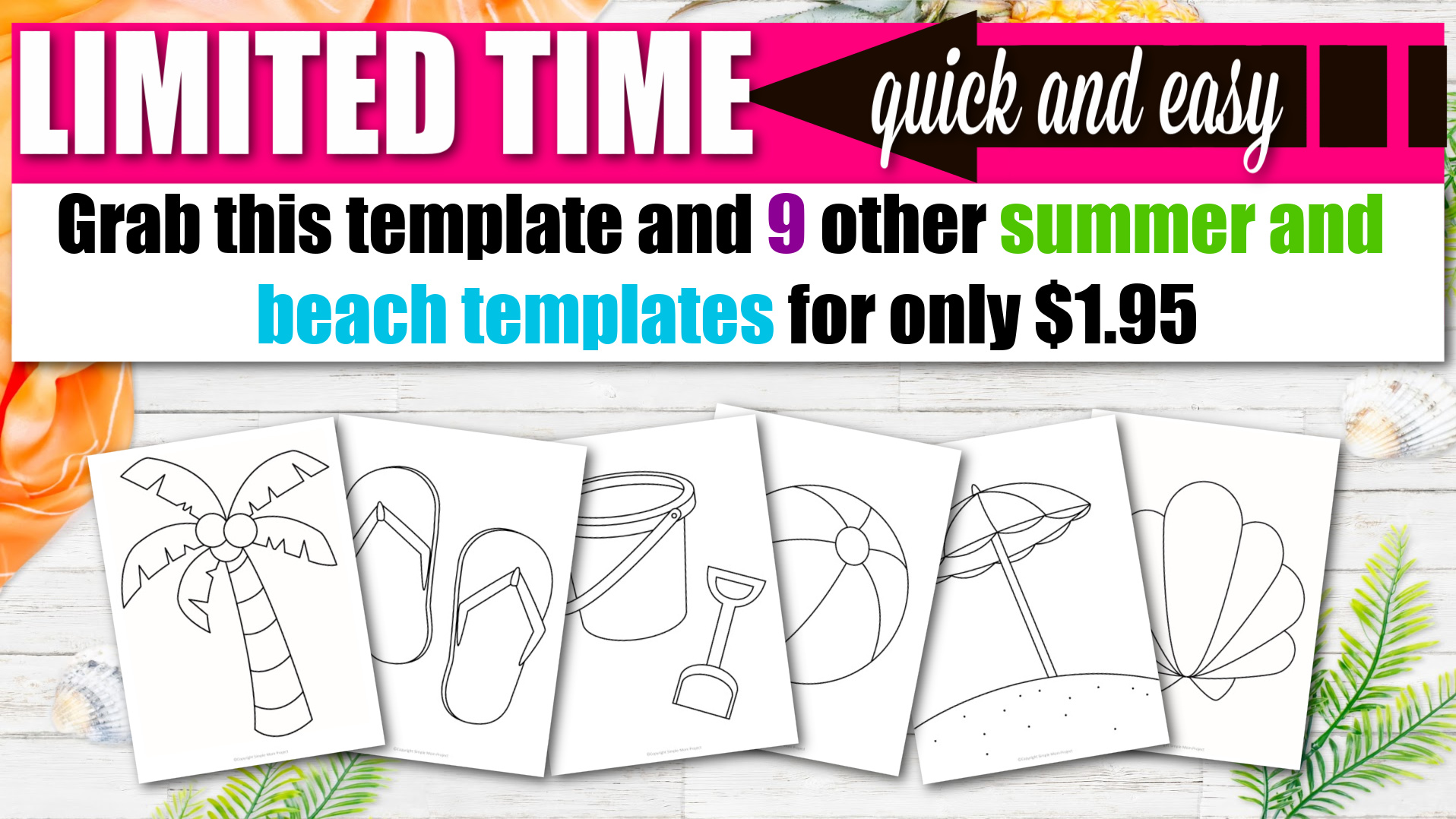 3. Cute Flip Flops Bookmark
My children love reading books even during summer break.
We decided to turn this lovely printable flip flops template into a cute bookmark!
Print this adorable flip flops template into a smaller size that will fit in the book.
Once your child is done making this free printable flip flops drawing template, cut out the flops pattern carefully and add a colorful string on the upper part of the flip flops drawing.
4. DIY Flip Flops Magnet
My preschooler loves discovering easy DIY craft after making this lovely free printable flip flops template.
Gather all the craft materials like strings, pearl beads, foam stickers, magnetic sheets, glue, scissors and other supplies.
Trace this free printable flip flops template on a foam sticker then cut out.
Use the string as the slippers strap, then add the pearl beads on the strings.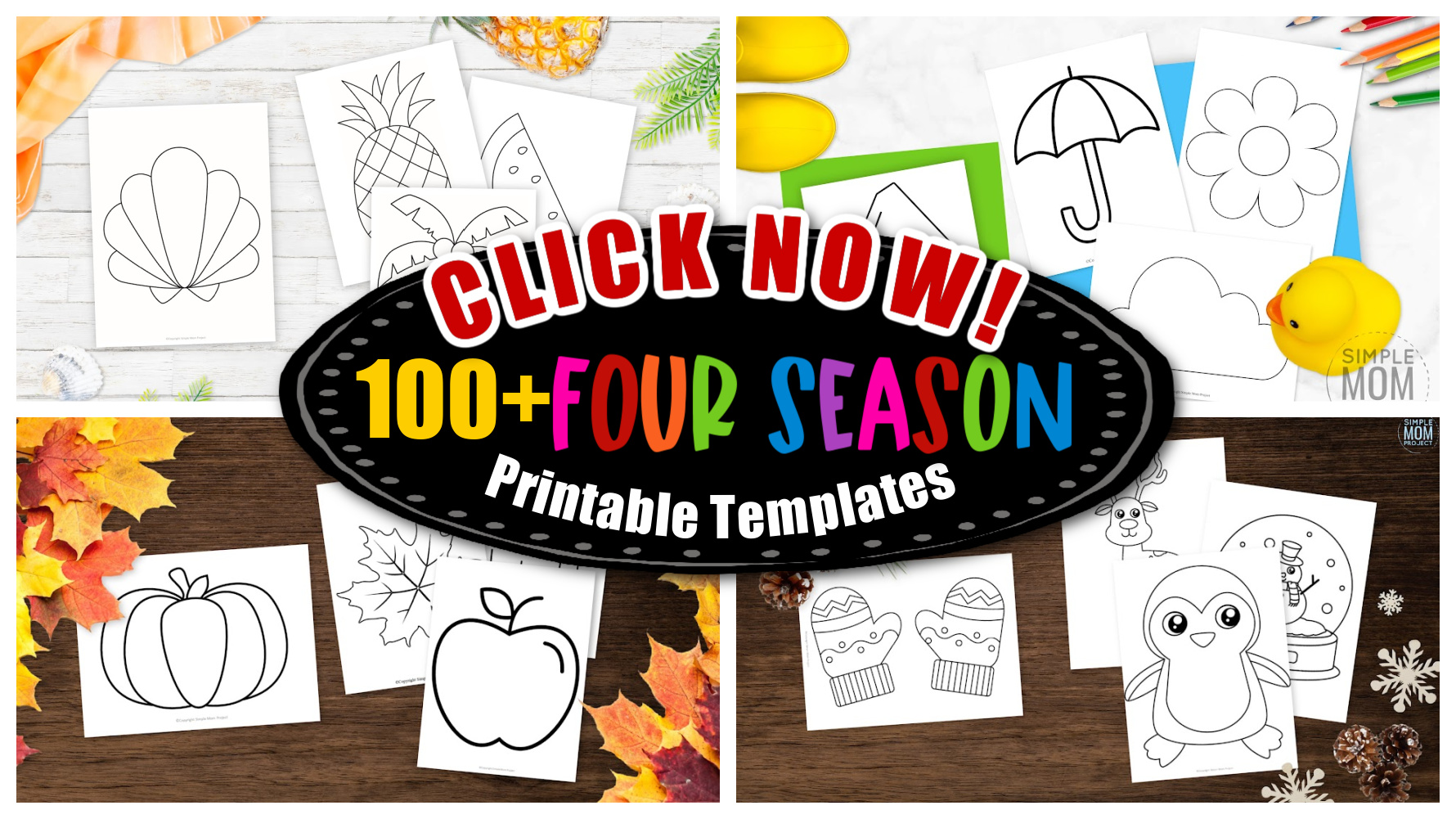 Cut small strips of magnetic sheet and place it at the back of the flip flops template.
My little one decided to display it in our fridge.
We hope you like all these incredible flip flops craft ideas we shared.
We are confident that you will have a lot of making discovering new arts and crafts out of this free printable flip flops template.
Printable Flip Flops Template: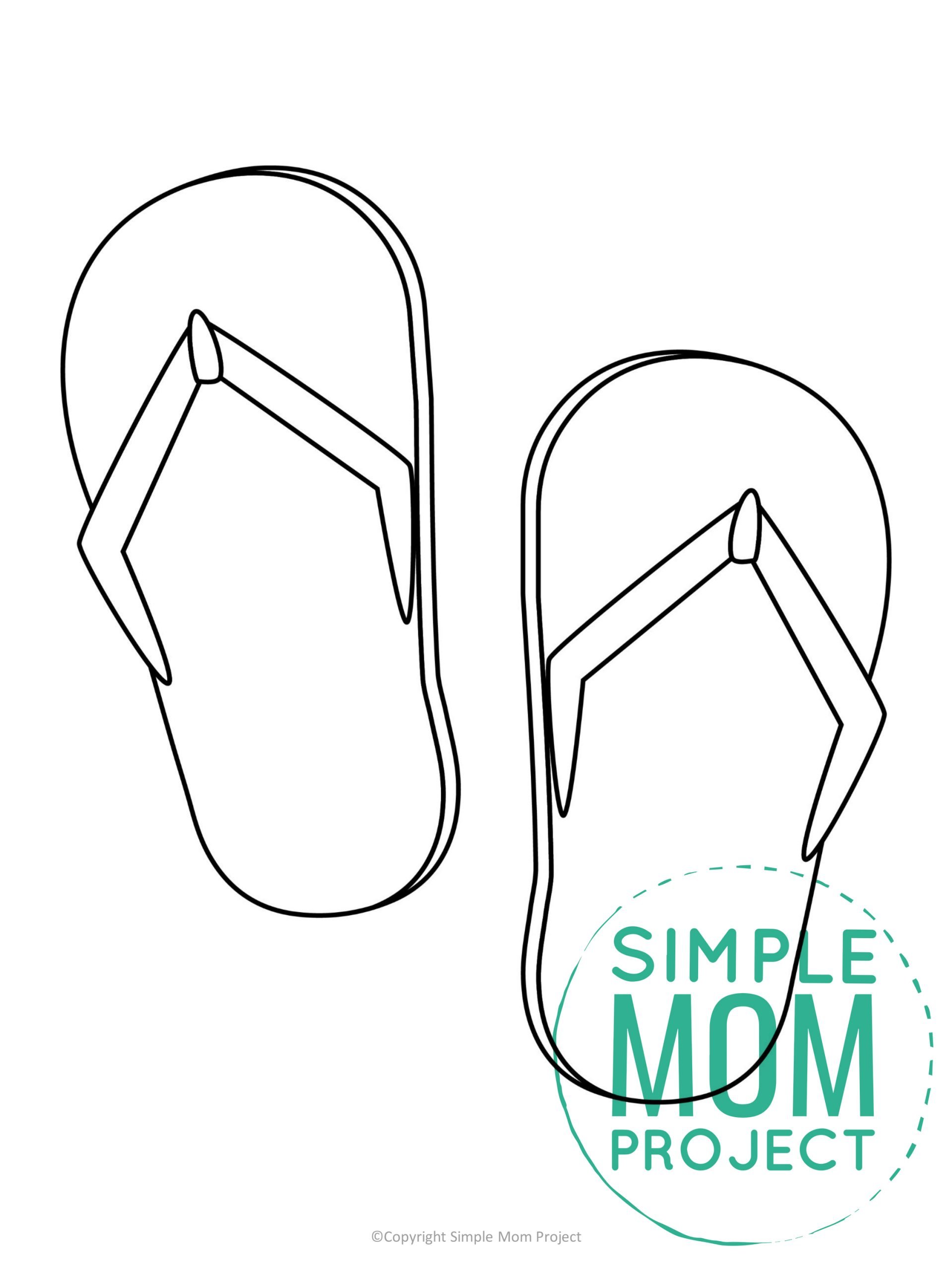 Don't let your kids have all the fun! Download and print as many free printable cartoon flip flops templates as you want because this exciting activity is perfect for the whole family to share.
Having a great time making this cut out flip flops template during summer break? Be sure to comment down all your amazing free printable flip flops template experiences with your little one.
When you have finished, be sure to share your creation on Simple Mom Project's Facebook Page and follow me on Pinterest!

Kaitlen D.
More Fun Beach Template