Looking for a fun way to keep your child's little hands occupied for hours?
Good news because our free printable bumble bee template is so easy and suitable for kids of all ages.
Making this blank printable bumble bee clip art improves your child's fine motor skills, focus, imagination and creativity.
Cut out template printable bumble bees and use it as part of a craft project, bee coloring pages, stencils, appliques patterns and more.
If you're planning to teach your preschool and kindergarten kids the letter /B/ sound, be sure to include our free printable bee craft.
Here's a few lists of printable templates that begin with the letter B for a follow-up activity:
Get the printer ready and download the pdf file of adorable bee templates on this browser.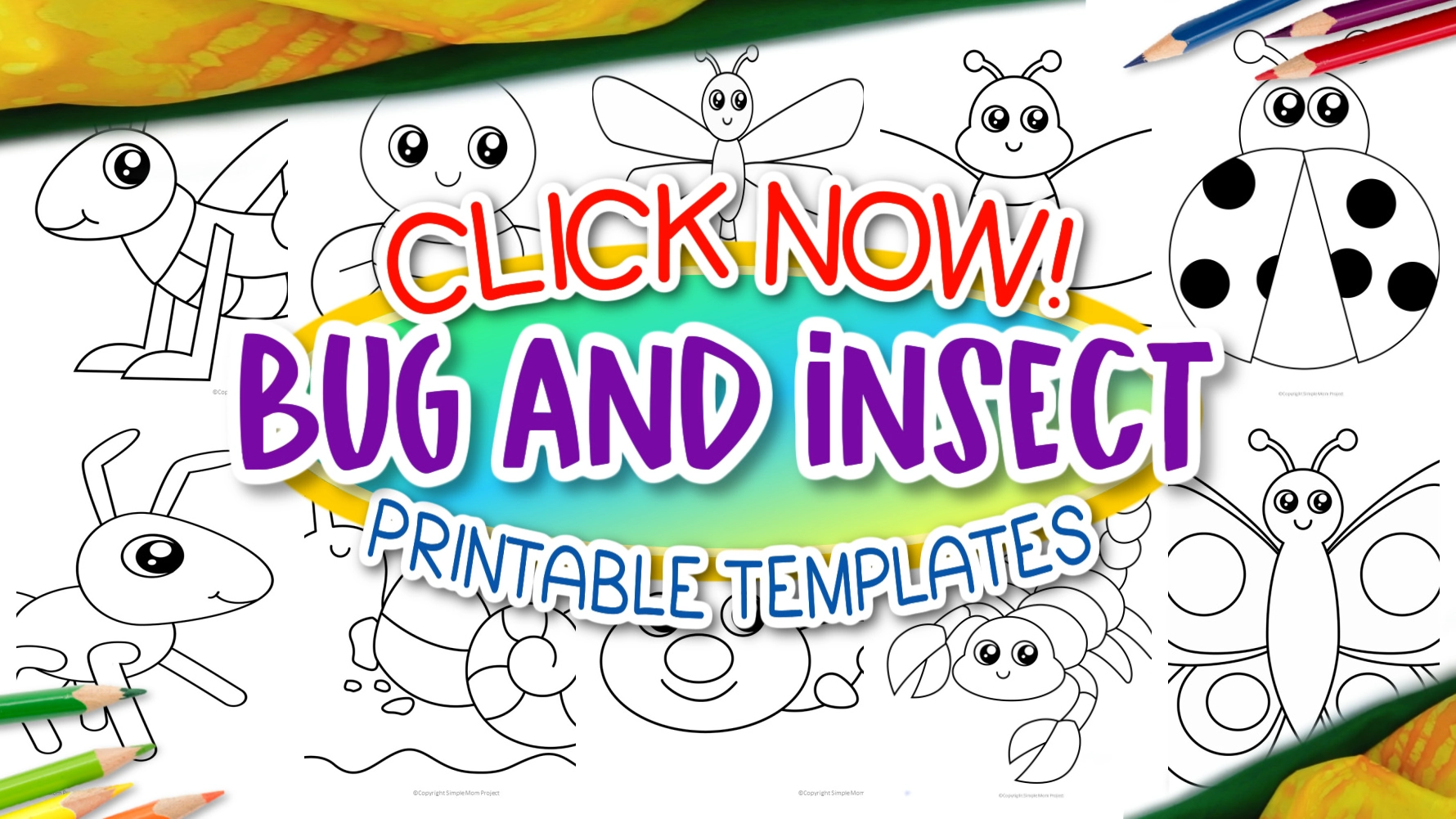 *By the way, this post may contain affiliate links which means I may receive a small commission at no additional cost to you if an item is purchase through that link. For more information, click here.*
Free Printable Bumble Bee Template
Bumble Bee Template Materials Needed:
Printable Bumble Bee Template (FOUND AT THE BOTTOM)
Make your child's finished bumble bee template a forever memory by laminating it! We use this laminator and cannot express how much we love it! It is not only inexpensive, it is SO easy to use!
Your kids will love seeing how much you adore their art work when you laminate and display it for years to come!
If you need a more fun bug and insect templates, check out this adorable Bee Templates, Bee Craft and Heart Bee Craft.
Ideas for Bumble Bee Template
Let's take a look at these brilliant craft ideas on how to include this bumble bee free printable template in your kids' everyday life.
1. The Best Bee Books
These bumble bee printable coloring pages would be perfect to pair with children's books to get the kids excited about learning bugs and insects around the world.
Encourage your little one to read as often as possible to boosts their memory, communication skills and literacy development.
Check out these favorite bee books for kids:
2. DIY Honey Bee Bookmark
Children who love reading will definitely have fun making this handmade bumble bee bookmark template.
Take out all the simple craft supplies and print out the template bee on white construction paper.
Let the kids fill in these bee printable coloring pages with the most amazing colors.
Encourage your preschooler to cut the bee shape out from the printable template to practice their scissor skills.
Punch a small hole on the top corner of the bee papercraft and insert a ribbon or tassel.
Glue on a popsicle stick or paper clip at the back of the bumble bee free clipart.
Decorate and design your DIY bee bookmark craft to make it stand out.


3. Easy Bumble Bee Craft
Making crafts together is one of our favorite bonding activities.
Gather all the craft materials and let's create a toilet paper roll bumble bee craft.
Start painting the paper roll tube yellow and set it aside to dry.
Cut out thin black stripes from a black construction paper.
Trace the printable bumble bee's wings on a white cardstock and cut it out.
Glue on the cut-out template pieces on the toilet paper roll tube.
Glue on two short black pipe cleaners for the antennas.
Use a black marker to draw the bumble bee's eyes and mouth.
4. Bumble Bee Theme Party
Throwing a children's party this weekend?
Use our free printable bumble bee templates for decorations, it's inexpensive and most importantly, kids will have lots of fun!
Print as many bumble bee templates and let the kids fill it in with beautiful colors.
Turn the finished bumble bee printable template into a banner, invitation cards, table displays, cupcake toppers and more.
Bake delicious cookies inspired by these cute bumble bees.
This bumble bee theme party will definitely bring joy to everyone!
We hope you enjoyed these wonderful bumble bee craft ideas that we listed.
We are confident your little kids will ask for more printable bug and insect templates.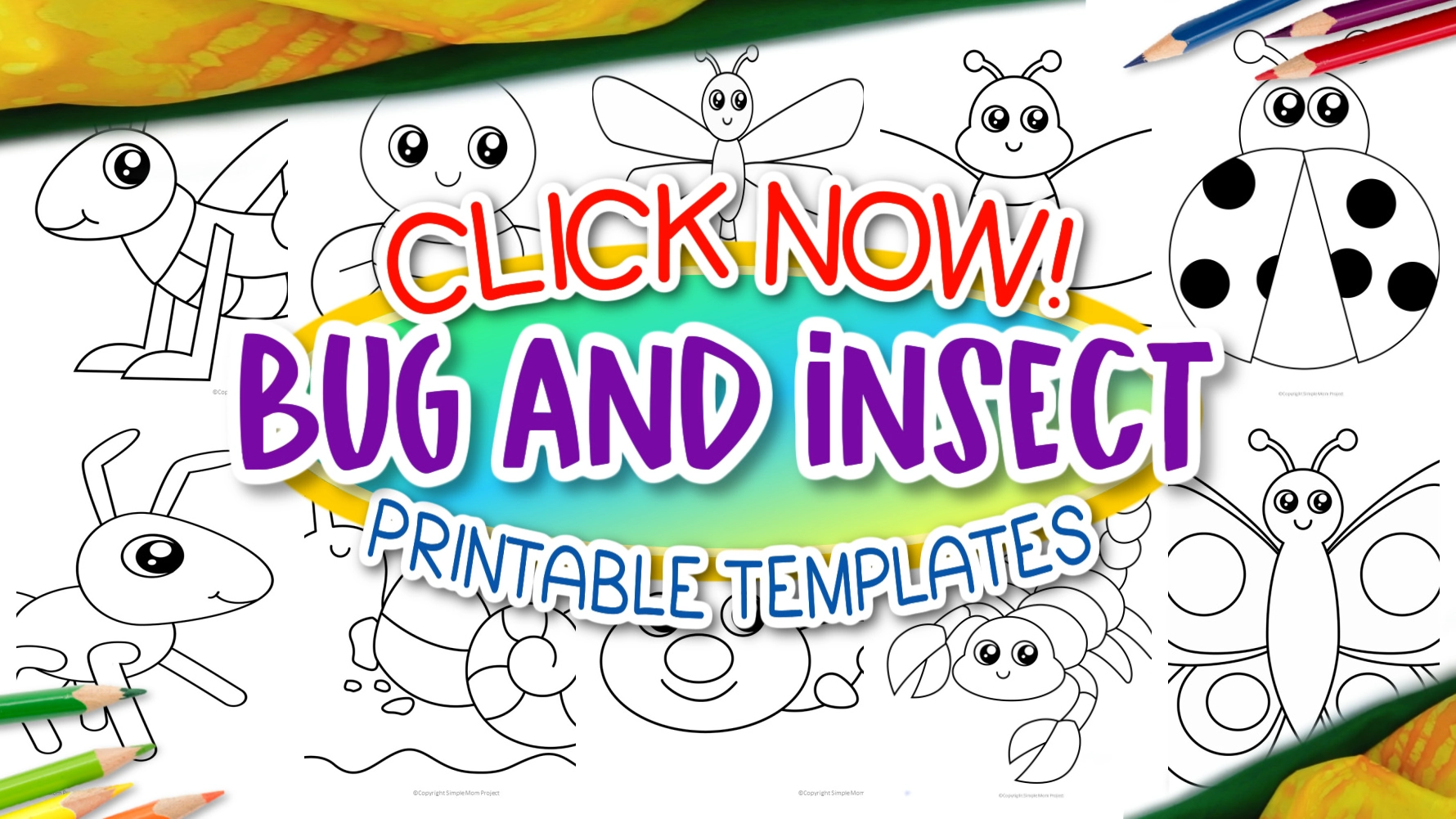 Printable Bumble Bee Template:
This free printable bee template is perfect for preschool craft day, weekend family activity or classroom lessons about bugs and insects.
It's a simple black and white bumble bee drawing to develop your child's color recognition and creativity.
We are happy to see the results on how these easy printable bumble bee craft templates benefit you and your preschooler.
Don't forget to share your cute honey bee experiences in the comment section.
When you have finished, be sure to share your creation on Simple Mom Project's Facebook Page and follow me on Pinterest!

Kaitlen D.
More Fun Bug and Insect Templates