Add some fun to your kids craft activities with these adorable cut and paste bird crafts. Your kids can learn so much as they create a bluebird, feather bird's nest, flying Eagle, and a peace dove among other bird crafts I've featured on my site.
This collection of simple preschool cut and paste bird crafts will provide your family with hours of fun on a rainy day or assist those who are homeschooling with some cute Diy easy crafts for kids for art class.
I love offering new toddler art activities for families so that you can strengthen your family bond, enjoy some laughter, and enhance your kids' creative thinking skills.
With that in mind, here's what I've included in these cut and paste bird craft kits:
Barn Owl
Blue Jay
Cardinal
Crane
Dove
Eagle
Hawk
Flamingo
Partridge
Peacock
Pigeon
Quail

Sparrow

Stork

Turkey
You can purchase all these fun woodland animals to color and build with your little loves for $5.00
OR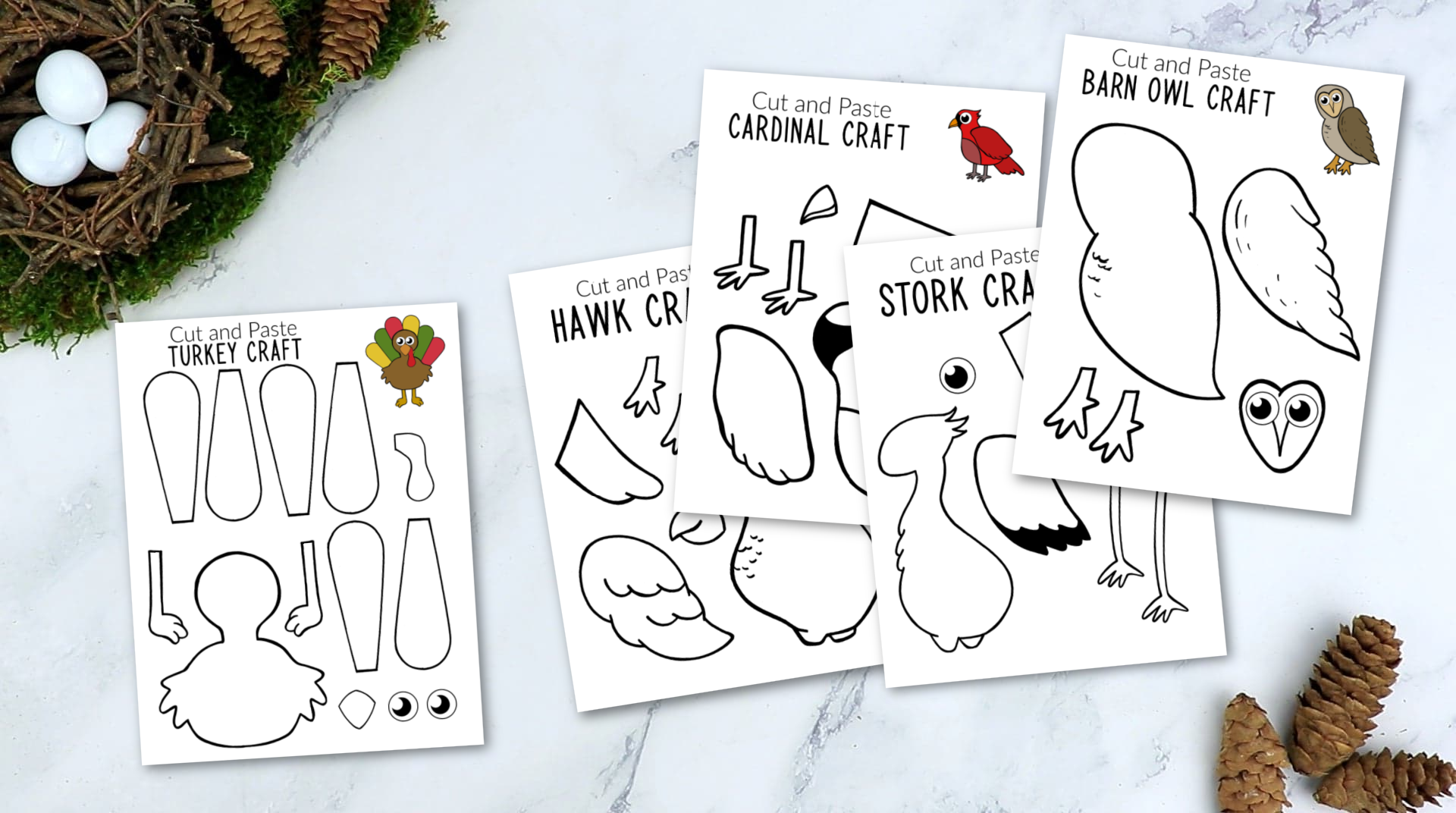 If coloring isn't your thing, you can purchase a full color forest animal set for the same price.
Need both?
Choose full color animals and animals to color on your own combined together for just $8.00.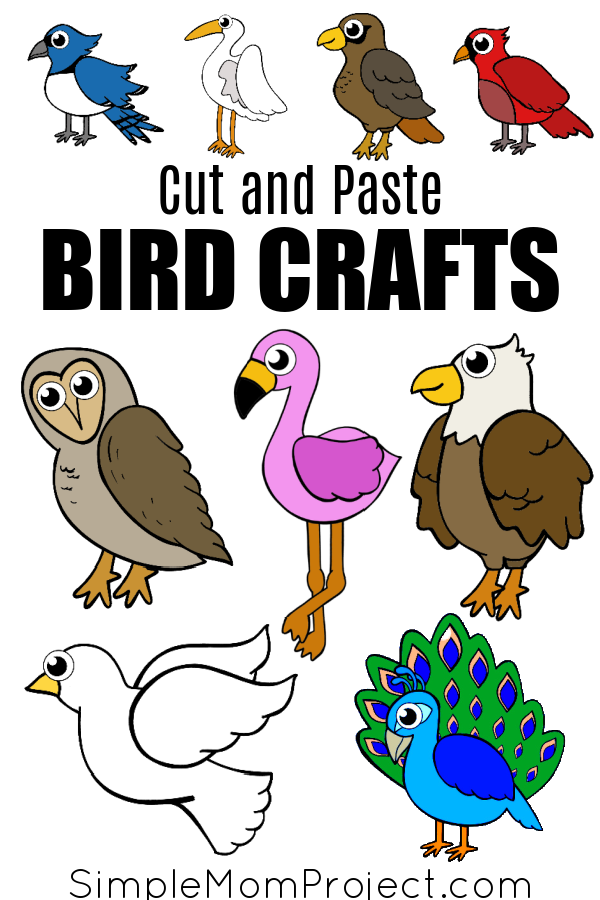 Great Ideas for Using the Bird Printables:
There are so many ways you can celebrate and spend quality time with your little ones while getting creative.
These printable animal crafts are a fun way to share the love with own children or in your classroom without much prep. Here are some fun ways to use these adorable animals:
Skip the mess and order full color animals for your classroom.

Set up a bird craft table and enjoy making eagles, doves, cardinal and blue jays together.

Spend quality time sharing the love with your little ones while making their favorite birds.
Check back soon for more simple printable craft projects for teachers, moms and children of all ages.
You May Also Like: