Wondering if there are other fun ways to occupy your little kids?
That's where easy kid crafts activities come to the rescue!
Your cat-lover kids will love making this free printable cat craft template and combine it with classic materials to form a variety of art projects.
Making these cut and paste cat paper crafts enhance your little one's fine motor skills, coloring, focus and creativity.
Cut out the cat shape and use it for bookmarks, stencils, handmade crafts and home decorations.
Don't worry, these adorable cat crafts won't hiss or scratch you.
They are so friendly that would make you print many cat templates on white construction papers to offer it with each family member and furry friends.
Keep scrolling down to see the step-by-step instructions to follow and tutorial video as you make your own pet cat craft.


Need more crafty fun? Check out our Letter C, Dog and Caterpillar craft.
 T
hey are perfect for those days when staying indoors is the only thing your family can do!
*By the way, this post may contain affiliate links which means I may receive a small commission at no additional cost to you if an item is purchase through that link. For more information, click here.*
Free Printable Cut and Paste Cat Craft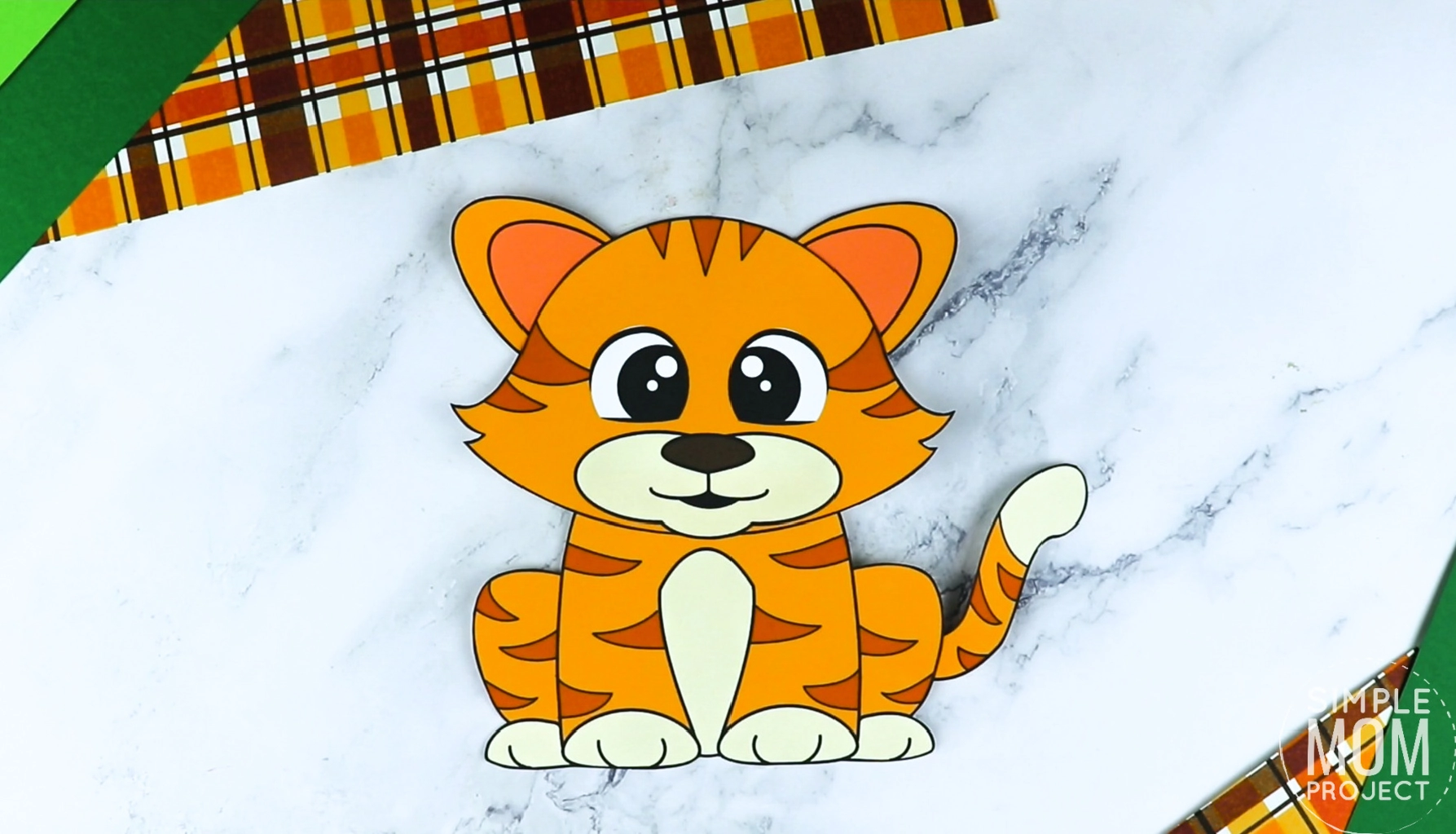 Ideas for Easy Preschool Paper Cat Craft
Make great use of this free printable cat craft template ideas in your children's educational learning and great craft activities.
1. Purr-fect Cat Books for Kids
Storytime provides an excellent opportunity for parent and child bonding.
Reading a fun book to our kids helps build their listening, vocabulary and introduces new ideas.
Need a favorite story to share with your children or students?
Check out these kitty books and enjoy making this easy cut-and-paste cat craft template for a follow-up activity.
2. Letter C is for Cat
Make learning the alphabet letters a fun activity for kids with the use of our free printable cat craft template.
Improve your preschooler's writing skills by providing them uppercase and lowercase letter C worksheets.
Pin a large cut-out letter C on the lesson board as part of the visual aid.
Teach your child the /C/ sound and list down other words that start with the letter C to get familiar.
If you're looking for more fun crafts that begin with the letter C, try these:


3. Paper Roll Cat Pencil Holder
This cat pencil holder craft is a fun way to brighten up your little kids' day with the use of their creative minds!
When your child is finished with this simple cut-and-paste cat craft, start gluing four recycled toilet paper rolls and set it aside to dry.
Trace the cat's face, legs and tail on cardboard or color paper.
Cut thin strips of paper for the whiskers of your pet cat.
Glue the cat's features on the paper rolls and let your child paint it with different colors or just black paint.
Organize your child's things and fill up the adorable paper roll cat pencil holder with pencils, pens, markers or even crayons!
4. Cute Cat Puppet Crafts
Easy craft is always a good idea if you want to keep the young and older kids busy while they are at home.
Make great use out of your worn socks, paper lunch bags and popsicle sticks to form a variety of DIY fur puppets.
Have your cat lovers enjoy the process of making this free pattern cat craft template.
Cut the cat shape out from the free printable template and glue it on a worn sock or small paper lunch bag.
You can also glue the cut-out cat craft on cardboard and attach a large popsicle stick at the back.
Create a simple play-set or mini puppet theatre to encourage the kids to use their imaginations.
Sit down and play along with your kids and come up with a short story.
5. Watch a Cartoon Show
Since we included step-by-step tutorials in this post, it will be easy for your kids to complete this free printable cat craft.
Once they completed their own kitten or black cat craft, sit down and watch a cartoon a Tom & Jerry show together.
This cartoon brings so much fun to my little ones, especially when the cat and mouse keep running and making funny faces.
Serve freshly baked cat-inspired cookies to your kids while they are busy watching cartoons in the TV or in any device.
We hope you were inspired with this whole lot of fantastic ways we listed in maximizing the use of our free printable cat craft template at home or in classrooms.


Cat Craft Supplies Needed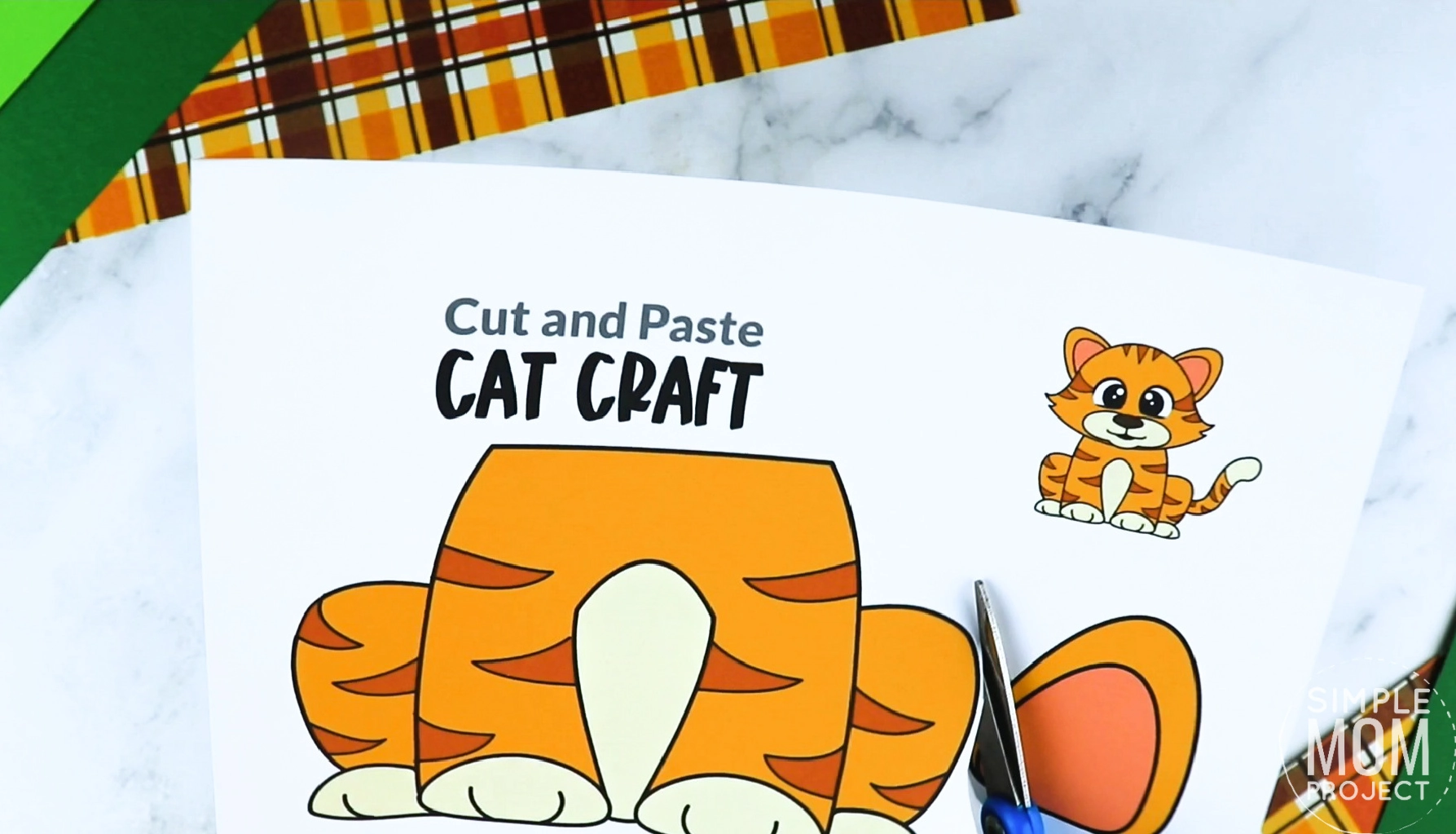 Printable Cat Template (FOUND AT THE BOTTOM)
Keep scrolling to get your very own cat craft today and start with your little ones and their farm animal craft buddies today!
Cat Craft Instructions
We know you're excited to build your own kitty cat craft!
Make sure to gather all the simple craft materials we will use for this fun activity.
Download and print the free printable cat craft template on a piece of paper.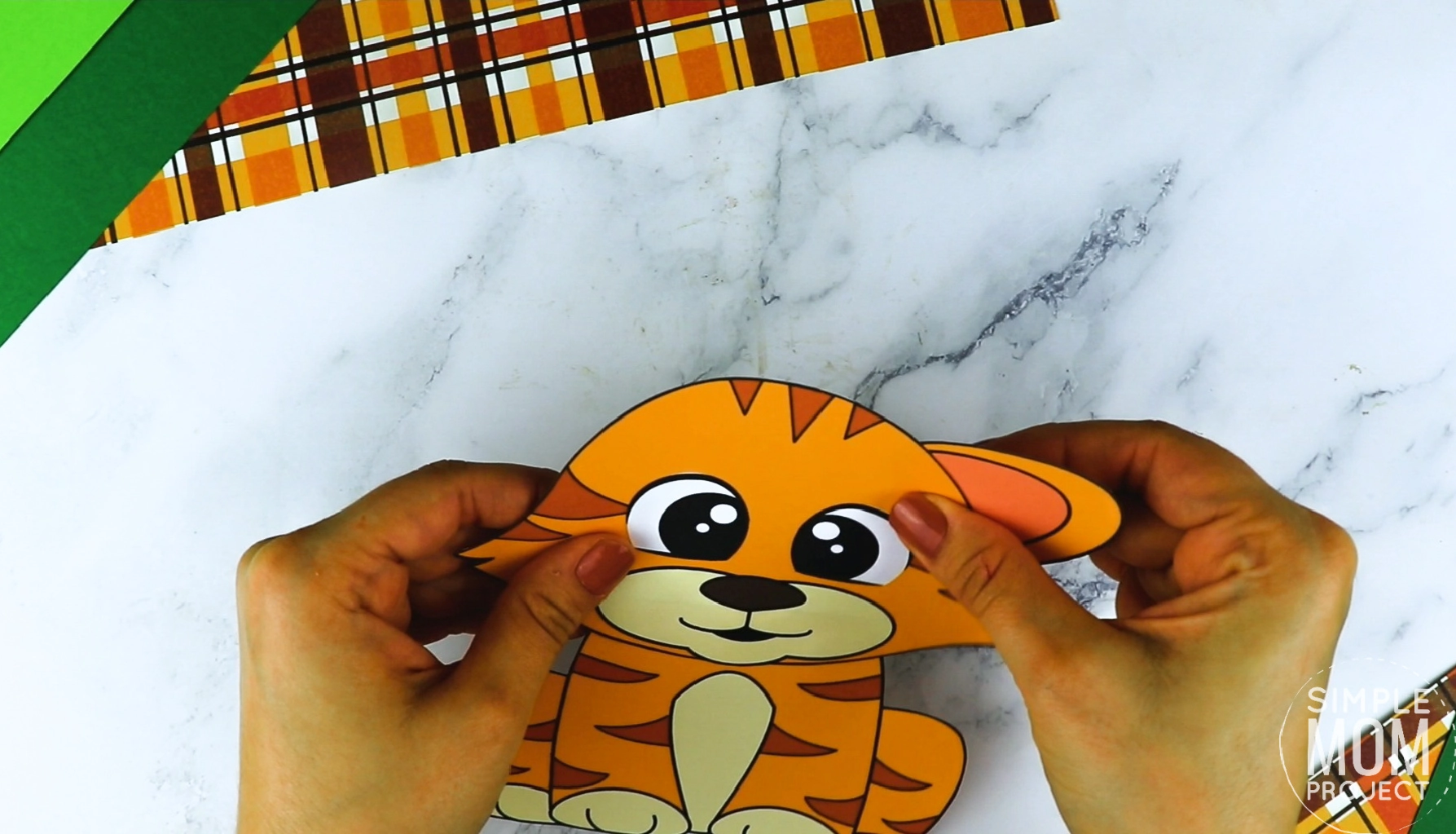 If your child is familiar with using scissors, encourage them to cut out the cat pattern pieces.
Use a glue stick to attach the cat's head and body together.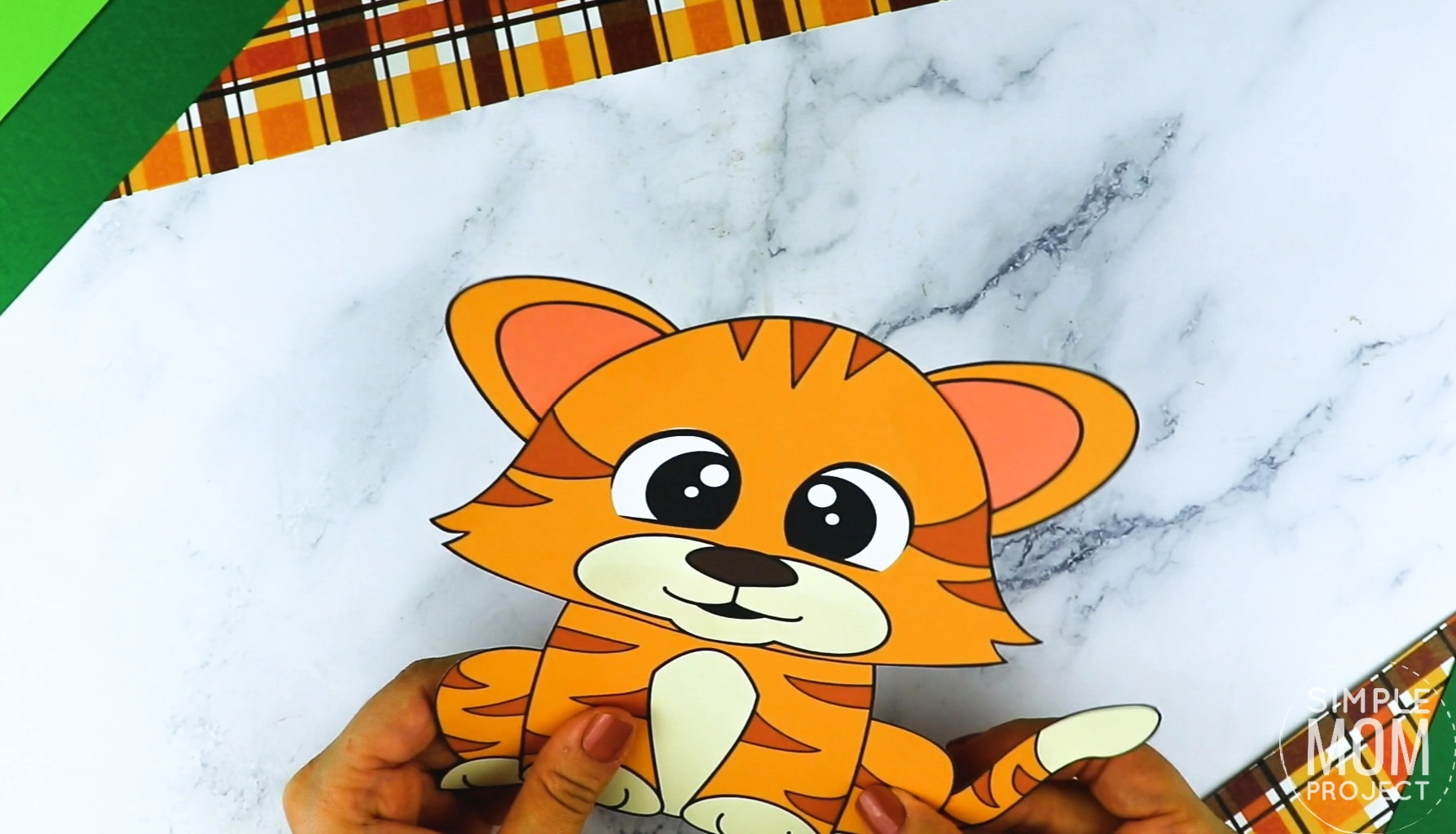 Next, glue the adorable ears on each side of the head.
And finally, glue the tail at the back of its body.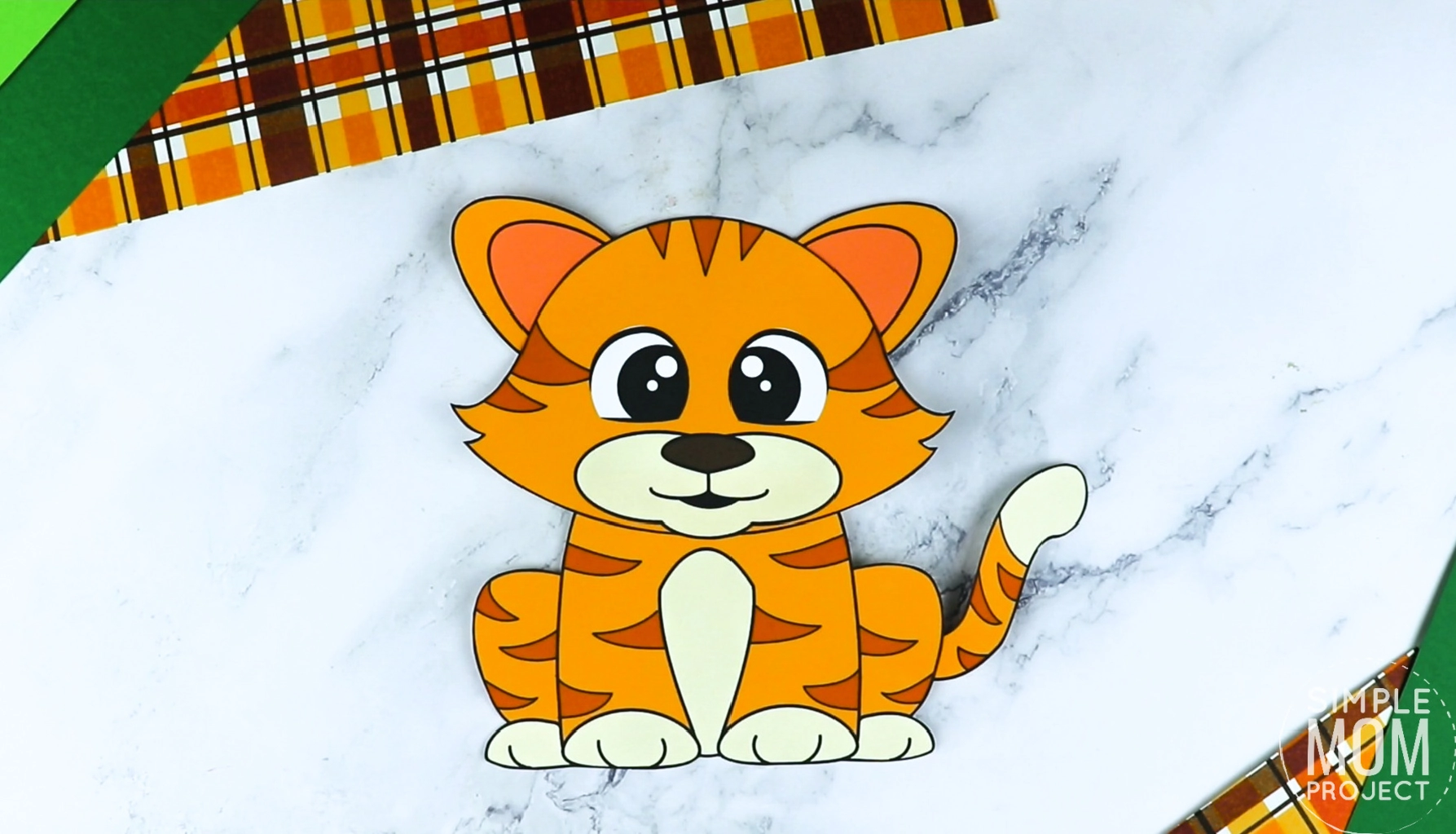 This cut-and-paste craft is easy peasy, even preschoolers can do it on their own!
More Options to Choose:
You can print the blank version and trace the cut outs on card stock paper for a sturdier cat craft,
Print the cat template in color for a simple and easy rainy day craft or,
Print the blank cat template and use it as a fun coloring sheet activity and then glue the pieces of the cat craft together.
Free Printable Cat Craft Template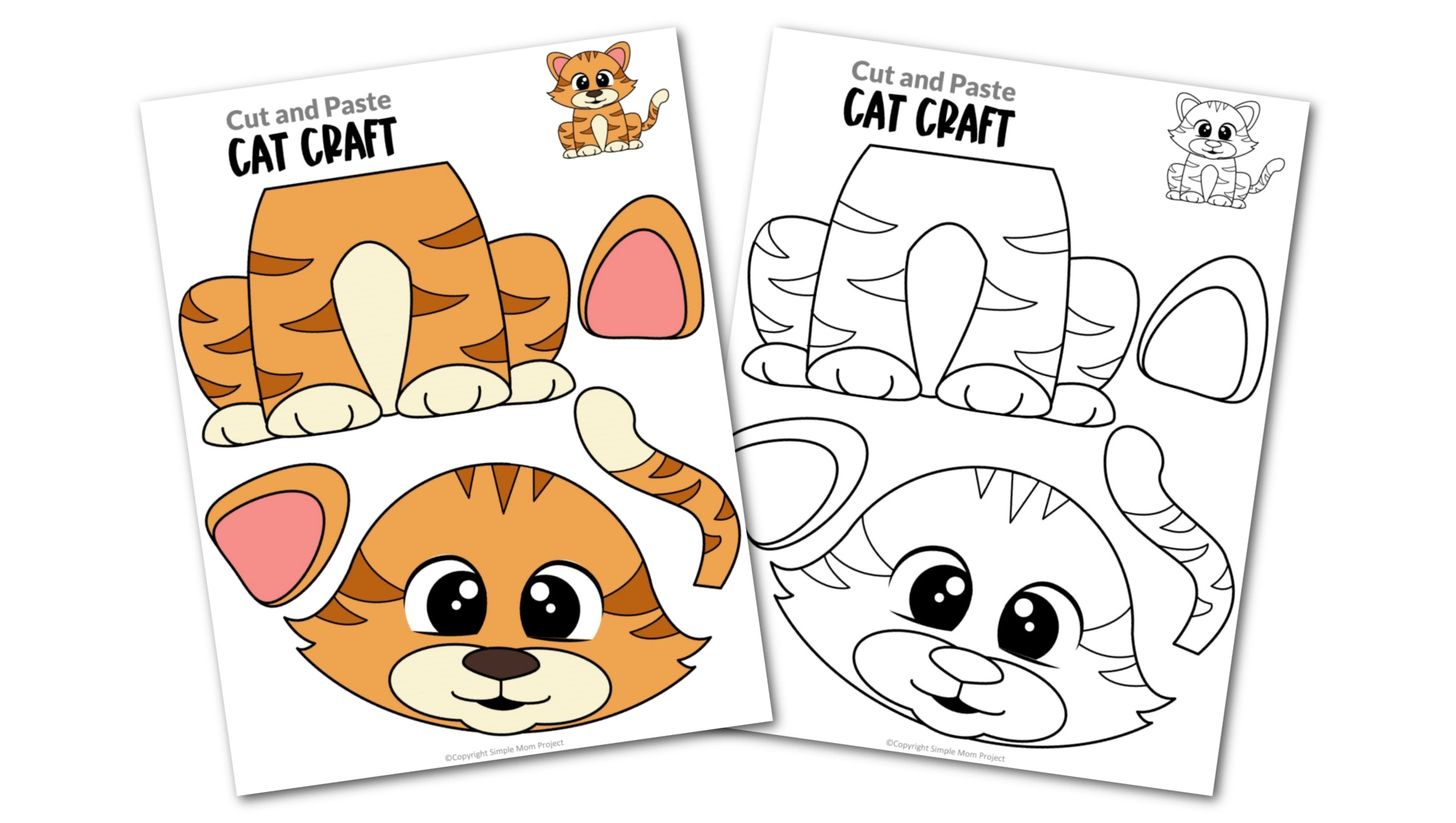 Keep your toddler, preschool and kindergarten kids busy during the weekend with our two easy printable cat craft templates!
There's a basic black and white cat drawing with no color for kids to fill it in with their favorite colors.
There's also a colored cat craft template for kids who like to practice their scissor skills.
Don't forget to share your learning plans in the comments.
Need more farm animal fun? Check out our packed list of farm animals for simple craft fun with your little ones.  
When you have finished, be sure to share your creation on Simple Mom Project's Facebook Page and follow me on Pinterest!

Kaitlen D.
More

Fantastic

Farm Animal Crafts