Spring is finally here! The sun begins to shine, flowers start to bloom and birds are singing.
It's the perfect time to get outside and enjoy Mother nature.
Spring is also the time to make memories together with your family.
You can spend a nice Sunday afternoon in the park, laying on the grass and watching the clouds.
Different sizes and shapes of clouds capture every kid's imaginations.
That's why we are happy to share with you this free printable cloud template that is perfect for indoor spring activity!

*By the way, this post may contain affiliate links which means I may receive a small commission at no additional cost to you if an item is purchase through that link. For more information, click here.*
Free Printable Cloud Template
Cloud Template Materials Needed:
Printable Cloud Template (FOUND AT THE BOTTOM)
Make your child's finished cloud template a forever memory by laminating it!
We use this laminator and cannot express how much we love it! It is not only inexpensive, it is SO easy to use!
Your kids will love seeing how much you adore their art work when you laminate and display it for years to come!
If you need a more simple spring and summer template, check out this free printable Umbrella, Rainbow and Duck template.
Ideas for Cloud Template
We came up with these cheerful ideas on how to include this free printable cloud template in your everyday life with the kids
1. Little Cloud Books for Kids
Children are often fascinated with moving clouds. Are your little learners curious about the importance of these clouds?
If so, we recommend these interesting cloud books for children.
2. Easy Cloudy Crafts
Making easy DIY craft together with your little ones has got to be one of the best bonding during spring time.
You can create a simple DIY rainbow cloud or cloud raindrop craft for kids with the use of this printable cloud template and materials that you have around the house.
Let your kids grab all the colorful construction papers, color pencils, crayons, glitter and glue and allow them to express themselves by making these DIY cloud crafts.
All you need to do is download and print this cloud template, design, cut out and attach a string with raindrop patterns.
It's pretty the same in creating a rainbow cloud, just replace the raindrop pattern to rainbow drawing.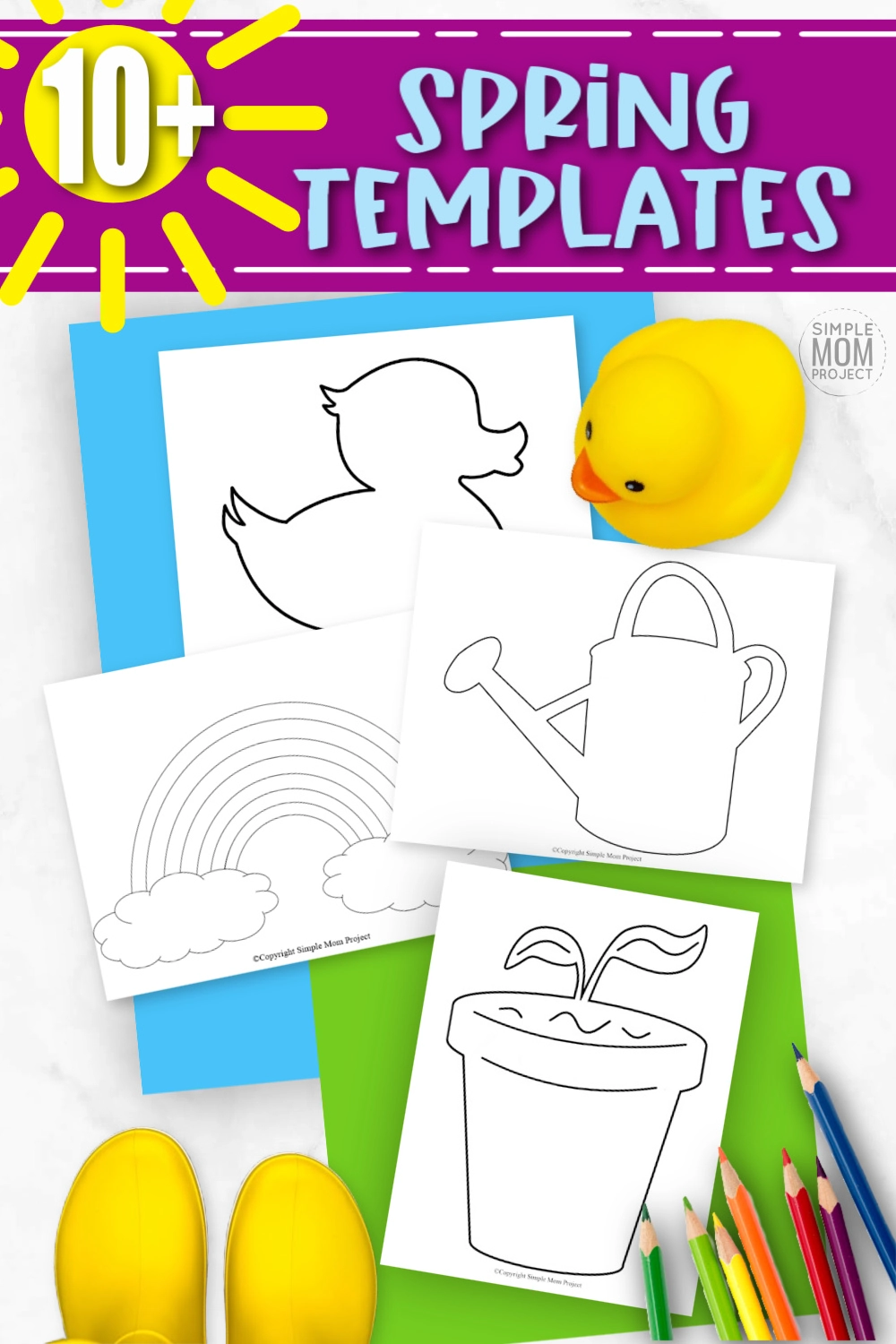 3. Baby Shower Theme
This free printable cloud template can also be part of an important event.
We came up with two amazing ideas on how to include this cute cloud template in a baby shower!
Once your preschooler is done making crafts with this cloud template, you can display it along with some oversize cartoon design hanging cloud.
The shades of sky blue, white and other pastel colors blend perfectly together.
This adorable printable cloud design is also perfect as an invitation card. It's super cute and creative!
4. Flashcard Cloud Design
This thought cloud design can also be part of your weekend lesson plans. Download and print this cloud template as many as you want.
Write all the simple words from A-Z inside the thought cloud and use it as flashcards for your preschoolers.
You can also ask your young learners to color up this printable cloud template and write something inside the thought cloud.
This easy printable cloud template will encourage your children to learn how to write and read basic words.
We hope you enjoy some of our cute ideas in using this free printable cloud template with your little ones.

Printable Cloud Template: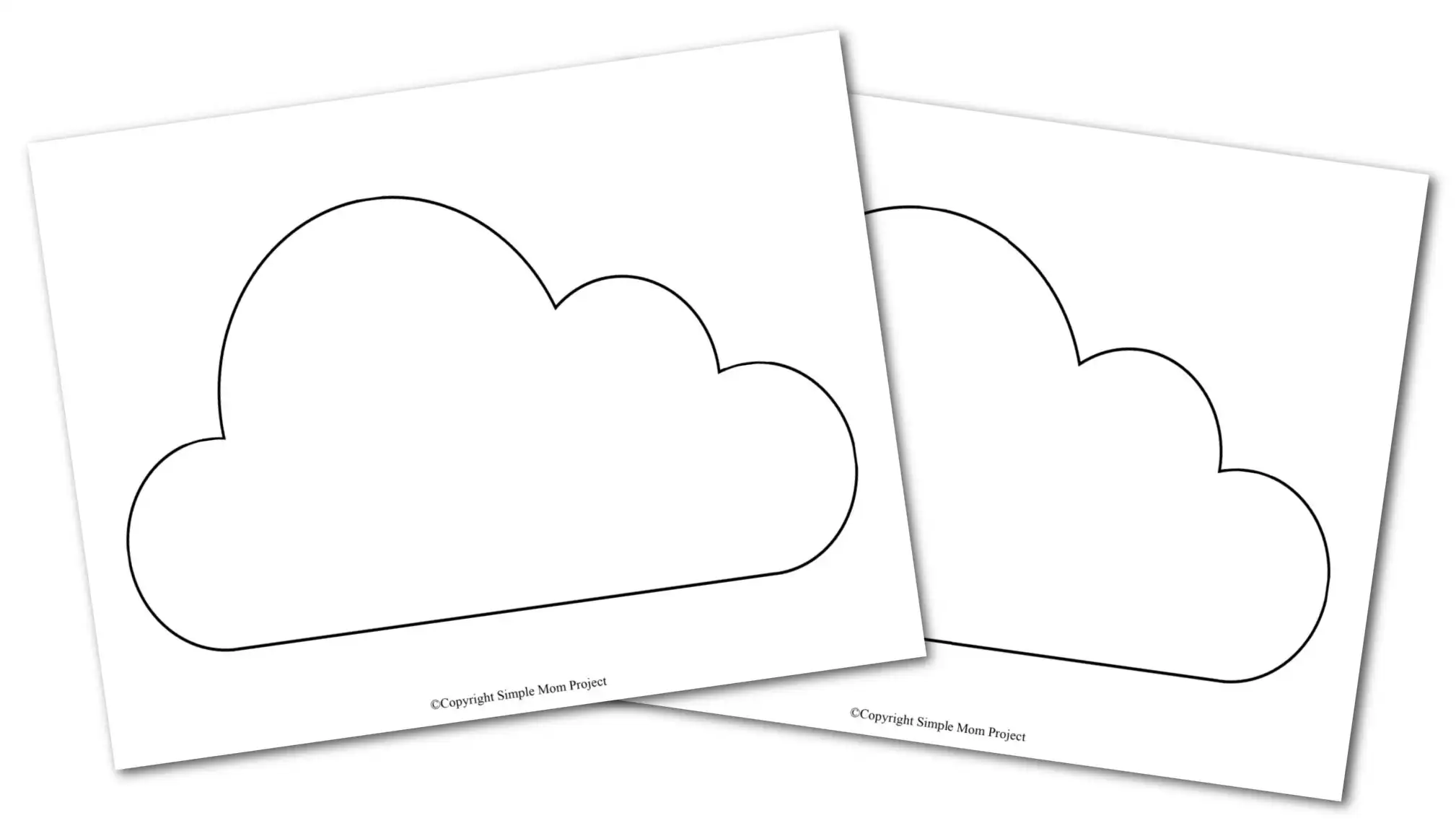 There are plenty of fun activities to do during spring and summer.
Spending more time with your little ones can strengthen your family bond whether it's an indoor or outdoor activity.
If you and your children enjoyed using this printable cloud template, make sure to comment down all your cute cloud template stories.
When you have finished, be sure to share your creation on Simple Mom Project's Facebook Page and follow me on Pinterest!

Kaitlen D.
More Fun Spring and Summer Template