It's time to continue on our community helpers activities with this adorable construction worker worksheet.
Making this easy cut-and-paste construction worker craft lets your little one improve their fine motor skills, focus, imagination and creativity.
The finished construction worker craft is perfect to pin up in the bulletin board, craft projects, writing prompts or on your next preschool lesson plans.
This free printable construction worker craft template is the ideal activity if your little learner is studying the alphabet, especially the /C/ sound.
Once your child is finished making this cut-and-paste community helper worksheet, we list down more crafts starting with the letter C:
Our free printable construction worker craft template comes with easy instructions to follow and video tutorial.


Need more crafty fun? Check out our Veterinarian, Farmer and Firefighter craft.
 T
hey are perfect for those days when staying indoors is the only thing your family can do!
*By the way, this post may contain affiliate links which means I may receive a small commission at no additional cost to you if an item is purchase through that link. For more information, click here.*
Free Printable Cut and Paste Construction Worker Craft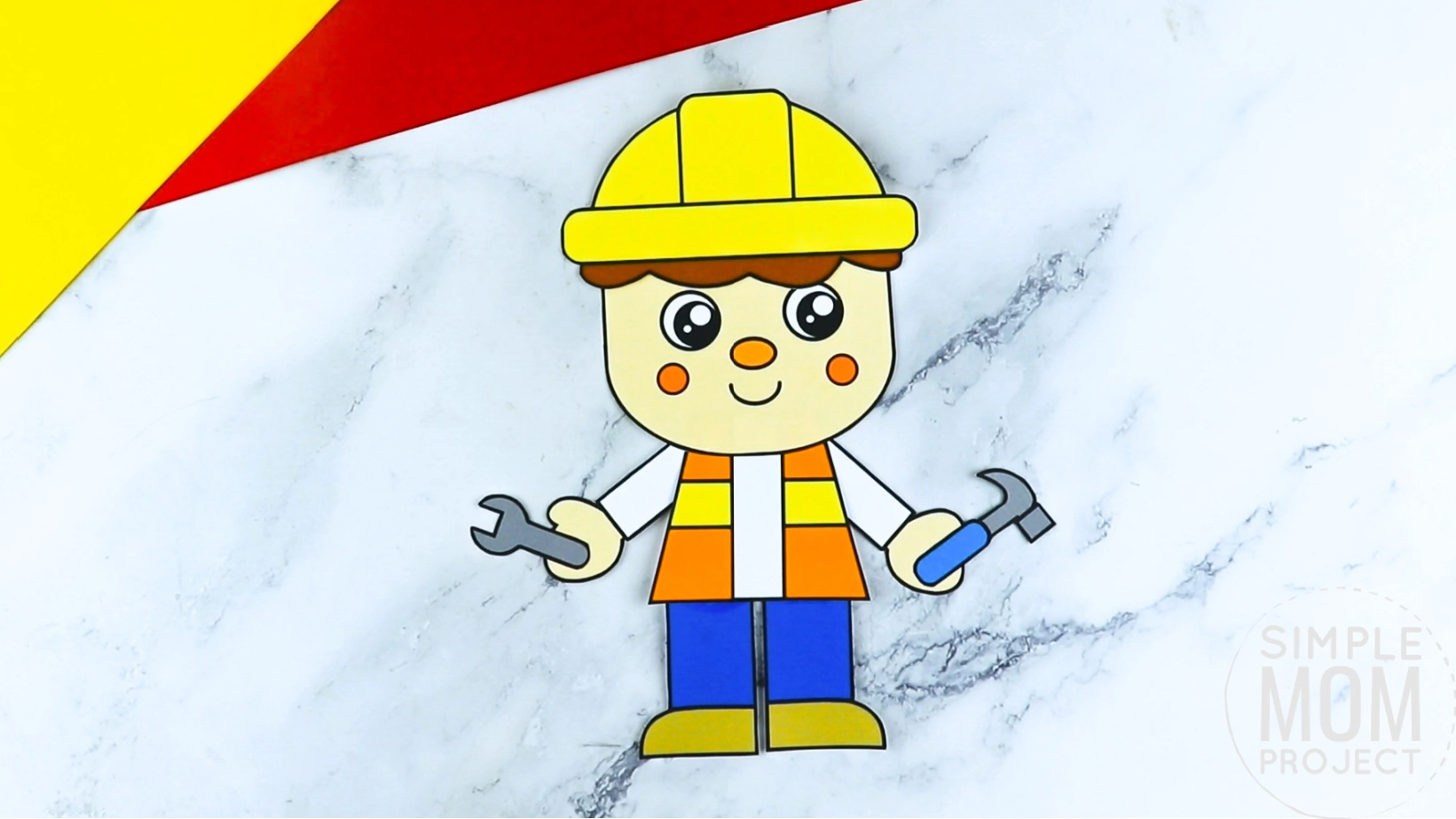 Ideas for Easy Preschool Paper Construction Worker Craft
There are lots of ideas on how to include this free printable construction worker craft template in your everyday life with the kids.
1. Construction Books for Little Learners
This free printable construction worker craft template is perfect to pair with interesting bedtime stories to get your child excited about what they are currently learning inside the classroom.
Reading a good book with your child is a fun way to discuss and share experiences together.
If you're trying to find community helper books for your little one, we highly recommend the following:
2. Community Helper Theme Party
It's always a fun idea to throw a party for the kids! Use this easy cut-and-paste construction worker craft as part of your community helper theme party.
Cut out the construction worker craft and use it as party garland, cupcakes topper or decorations.
We thought it would be fun to turn this simple community helper preschool theme event into a costume party.
Don't let the kids have all the fun – put on your uniforms and get all the props you need.
Be a nurse, police officer, firefighter, veterinarian, mail carrier, chef, pilot, construction worker or whichever profession you like.
Invite your family members and friends for a wonderful event!

3. Playtime with your Children
Let your toddler, preschool and kindergarten kiddos enjoy the process of coloring, cutting out and gluing together the pieces of this free printable construction worker craft.
Once they are finished, make a pretend-play set for your child.
We created construction vehicles using cardboard boxes, and pretend we are on a construction site with our toys such as a hammer, screwdriver, nails and safety vest.
Play together face to face so your child can copy your actions.
This construction worker dramatic play will boost your child's imaginations and thinking skills.
4. Color Recognition Activities
Give free printables black and white color sheets to your little one and let them color it in.
Kids will have a chance to work on their ability to identify and name the basic colors through these preschool activities.
While your child is working on this art and craft activity, jot down all the colors they chose and ask them to name the colors.
Teaching colors is best done through different awesome coloring themed activities.
If your kid had a great time with the B&W construction worker template, be sure to check out these other coloring printable worksheets.
Use this simple printable construction worker craft template to spend quality time with your kids.
We are confident they will never get bored while they are stuck at home.


Construction Worker Craft Supplies Needed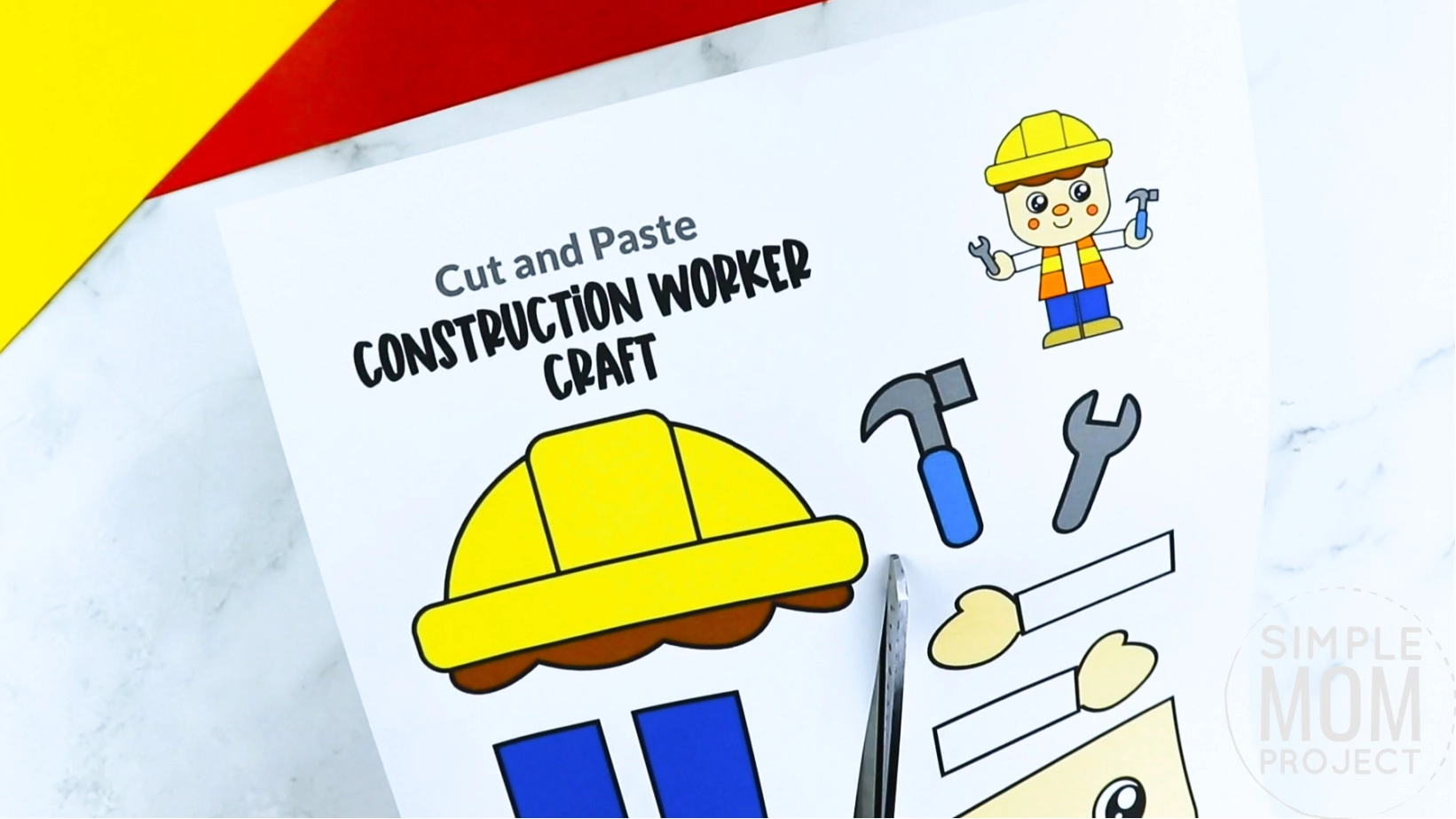 Keep scrolling to get your very own construction worker craft today and start with your little ones and their community helper craft buddies today!
Construction Worker Craft Instructions
Excited to build your own community workers?
Gather all the common craft items you probably already have at home!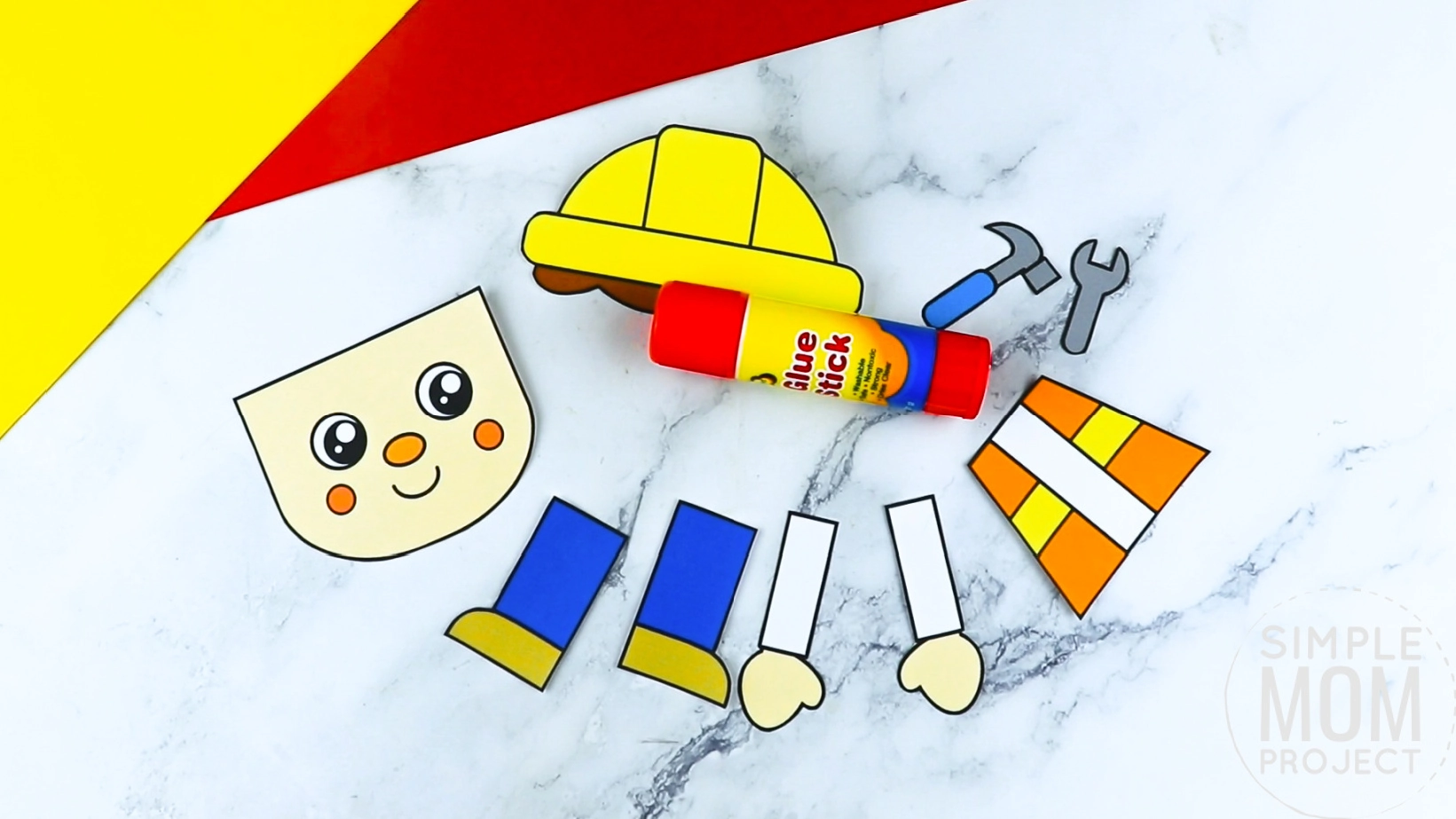 Download and print the free printable construction workers craft template on a white sheet of paper.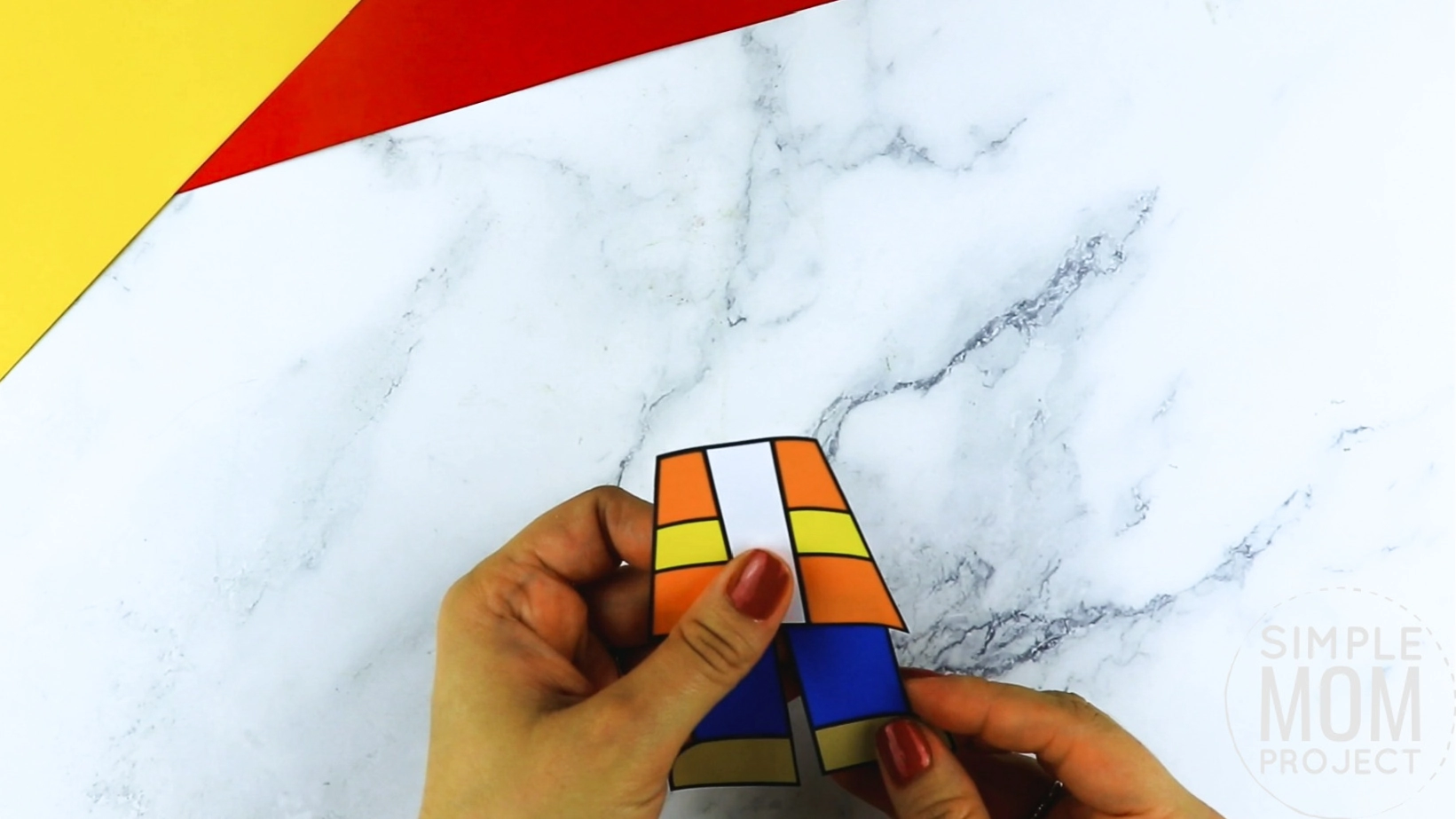 Using a glue stick, attach the upper and lower body together.
Next, glue the arms on each side of the body.
Glue the hammer and wrench on each hand.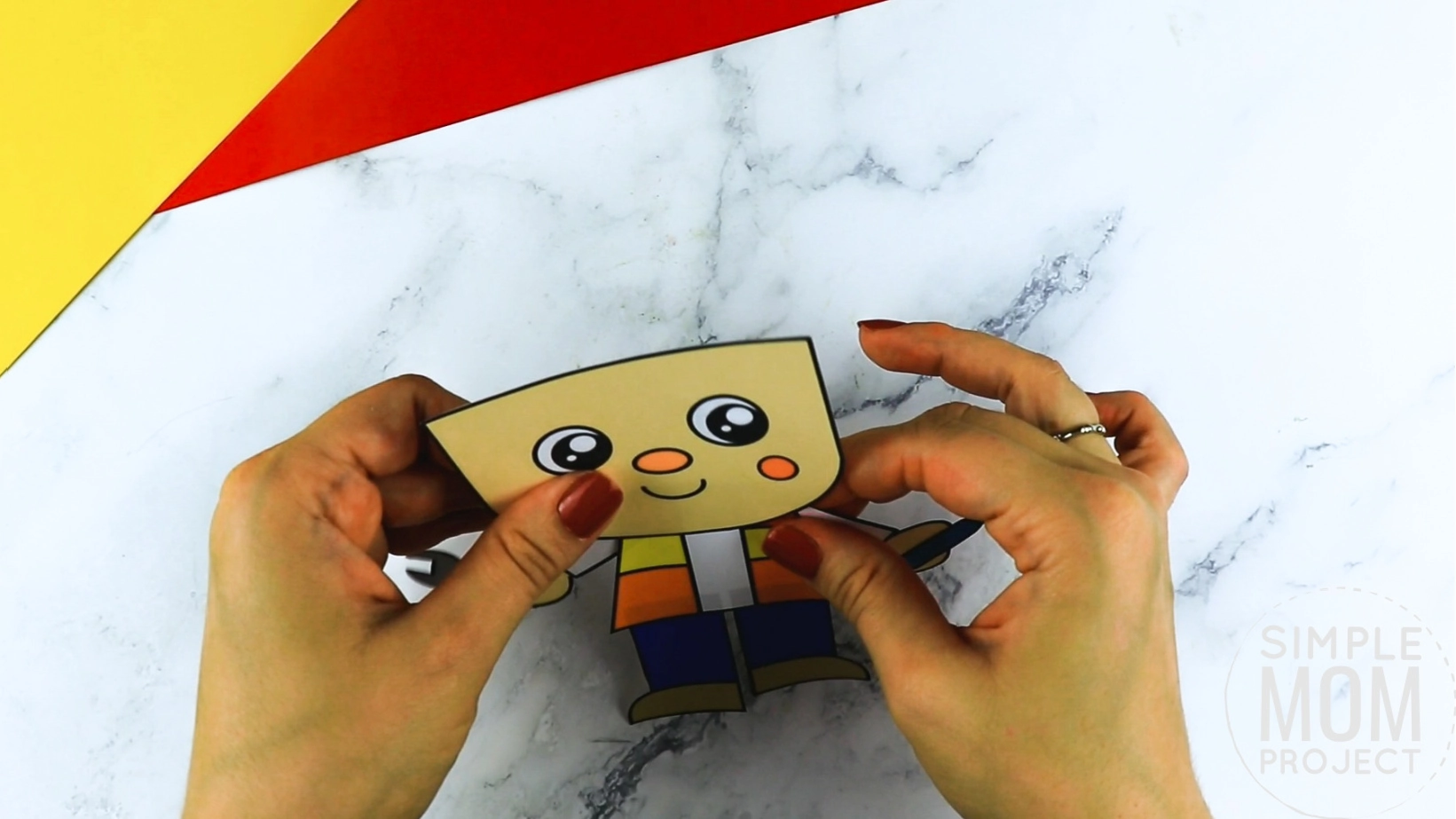 Then, glue the head of the worker on top of the body.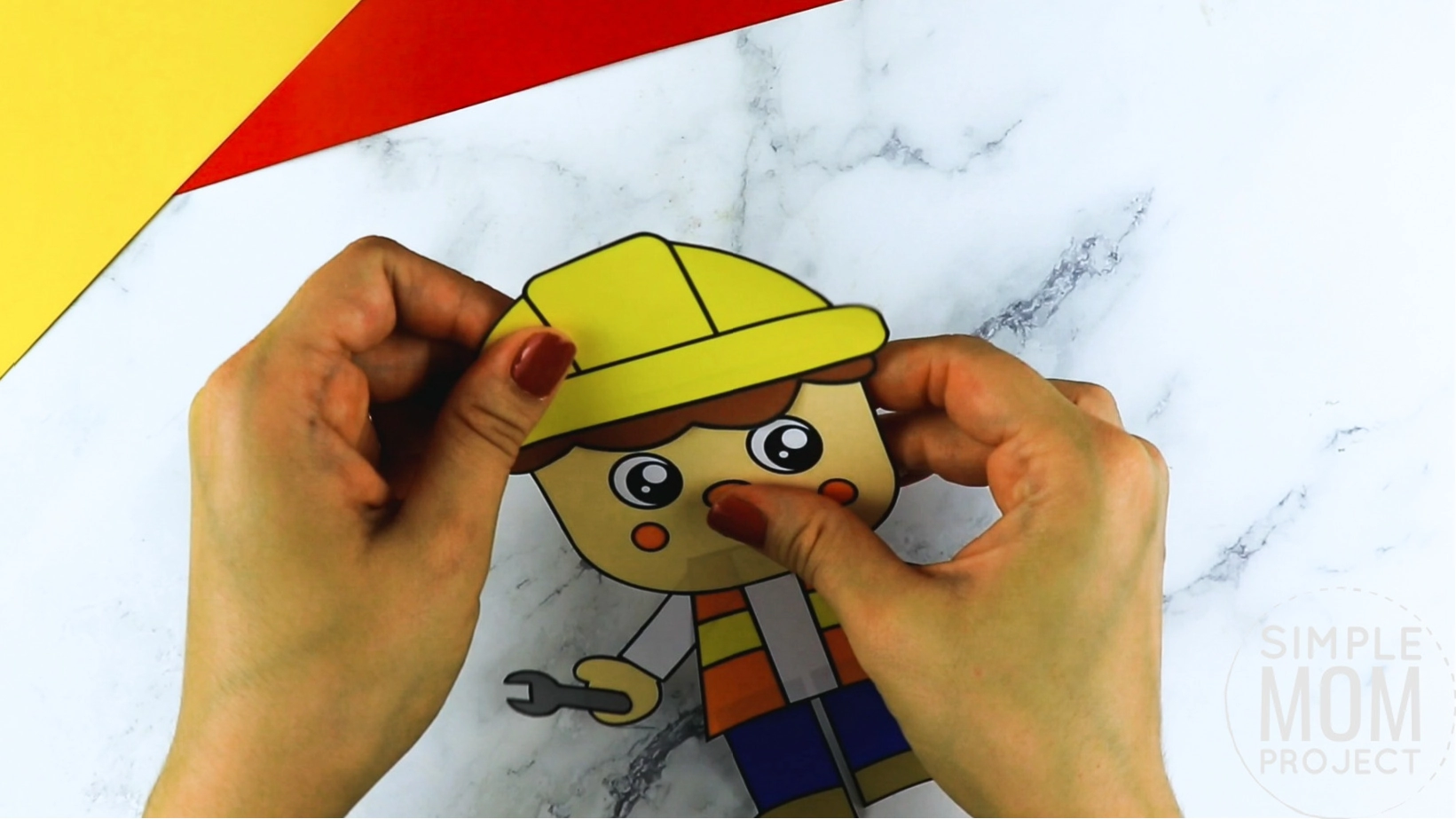 Lastly, glue the hard hat on the head.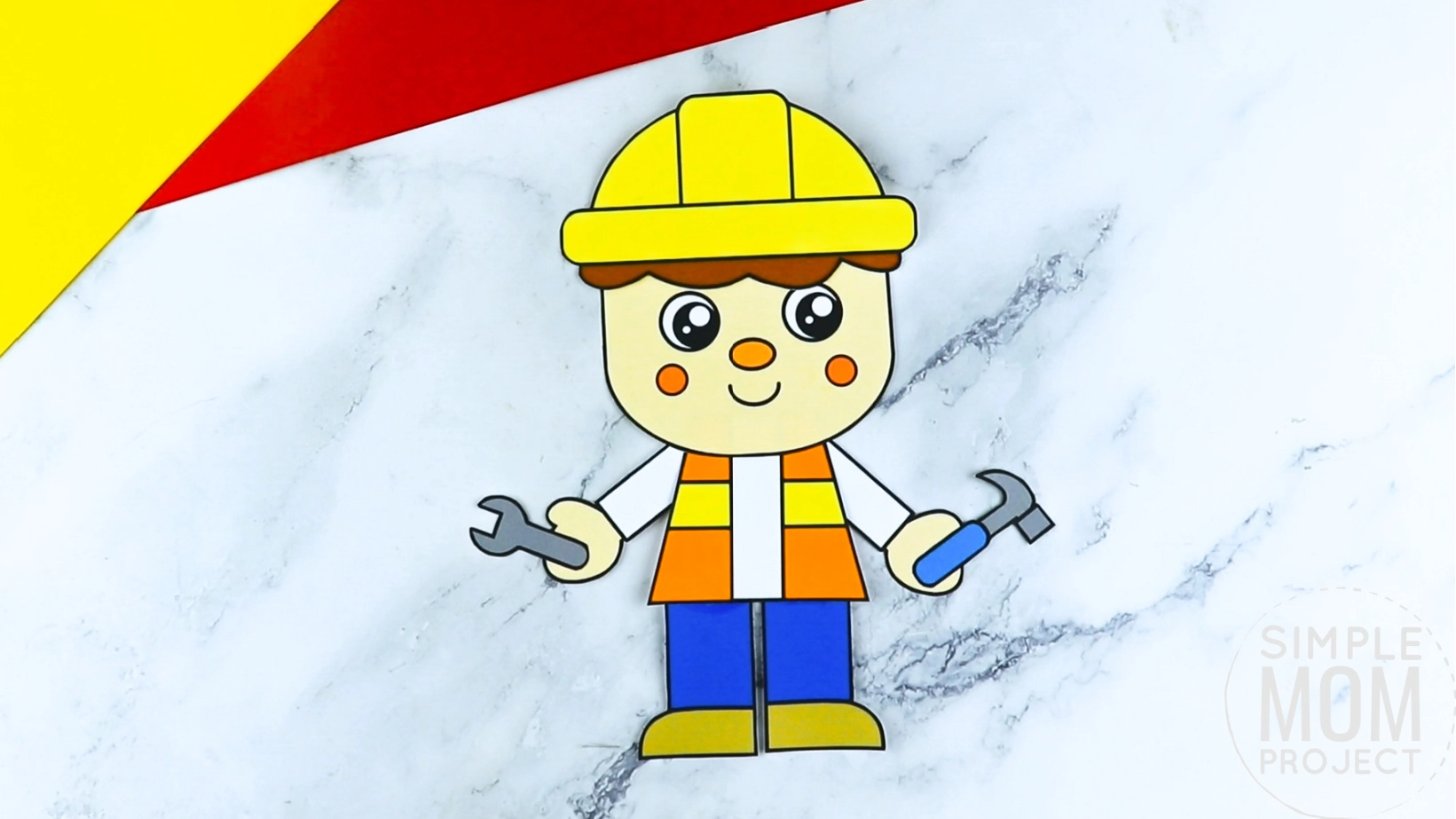 This free community helper preschool craft is very easy, making it perfect for home, school and daycare.
More Options to Choose:
You can print the blank version and trace the cut outs on card stock paper for a sturdier construction worker craft,
Print the construction worker template in color for a simple and easy rainy day craft or,
Print the blank construction worker template and use it as a fun coloring sheet activity and then glue the pieces of the construction worker craft together.
Free Printable Construction Worker Craft Template
Keep your kids entertained for hours with three printable construction worker craft templates!
There's the black and white construction worker drawing page for your preschooler to color in.
There are two sets of colored construction workers if your child likes to proceed in cutting.
Don't forget to share your learning plans in the comments.
Need more community helper fun? Check out our packed list of community helpers for simple craft fun with your little ones.  
When you have finished, be sure to share your creation on Simple Mom Project's Facebook Page and follow me on Pinterest!

Kaitlen D.
More Fun Community Helper Crafts