You may have heard a song about partridges and pear tree, but do partridges actually live in pear trees?
Partridges are little birds with curved bills that dwell in a wide range of environments, including woods and grasslands.
If you're curious about these magnificent birds, this printable partridge template has all the information you need.
This printable partridge template is a fun way to spend the weekend with your kids and family.
With these partridge-themed activities, you can have a productive and enjoyable week ahead!


*By the way, this post may contain affiliate links which means I may receive a small commission at no additional cost to you if an item is purchase through that link. For more information, click here.*
Printable Partridge Template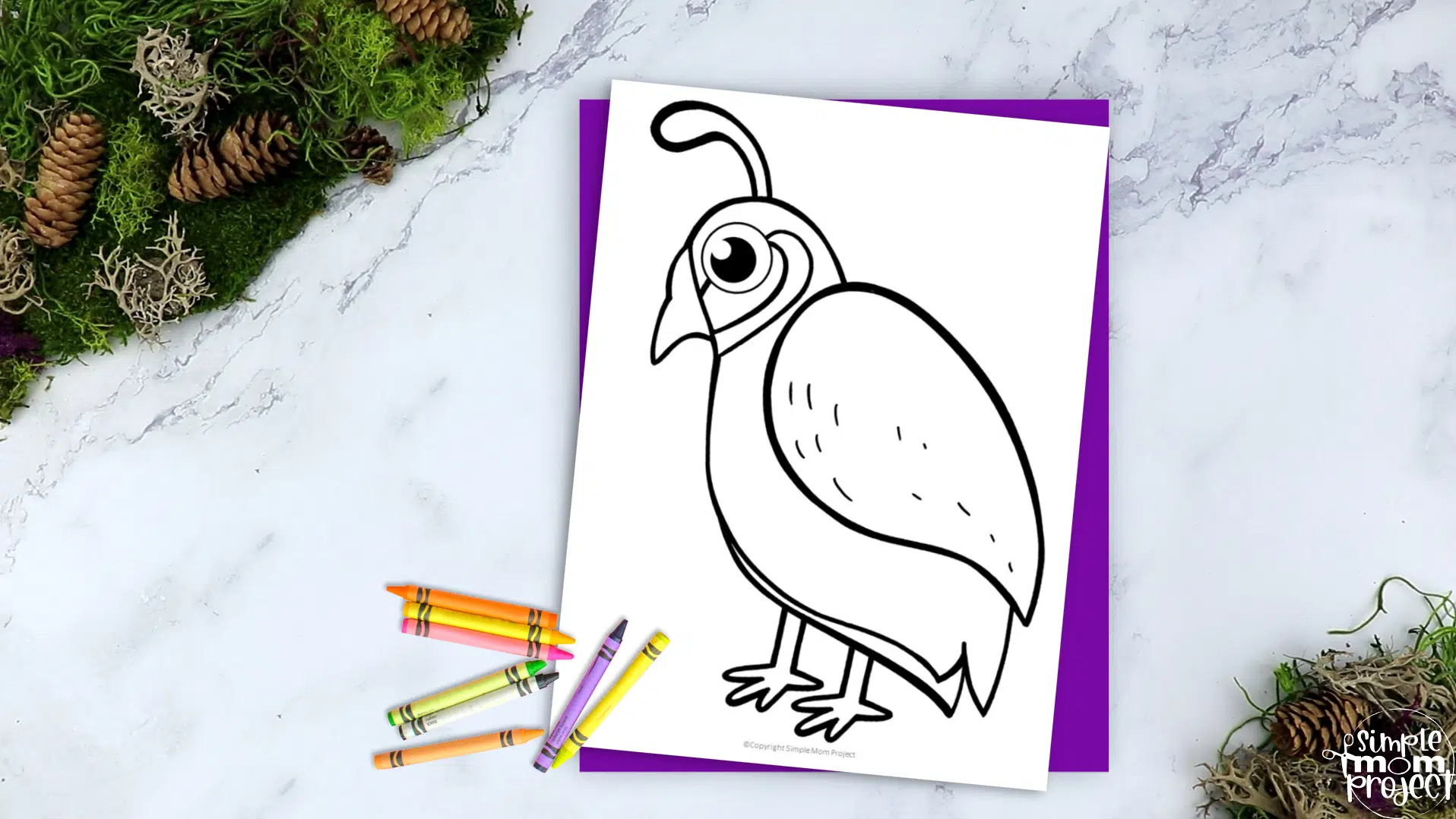 Printable Partridge Template Materials Needed:
Printable Partridge Template (FOUND AT THE BOTTOM)
Make your child's finished partridge template a forever memory by laminating it! We use this laminator and cannot express how much we love it! It is not only inexpensive, it is SO easy to use!
Your kids will love seeing how much you adore their art work when you laminate and display it for years to come!
Looking for more fun and amazing bird crafts ideas? Check out our Partridge craft, and Quail template.
Ideas for Printable Partridge Template
Take note of these ideas for using this printable partridge template in your home plans and routines.
No worries, these ideas are the simplest to do and just need the most basic and affordable art supplies!
1. Interesting Books to Read
Starting your lesson with the printable partridge template by reading is a wonderful idea.
Learn more about partridges, birds, and pear trees by reading these interesting books!
These books provide informative stories and colorful pages that will capture your children's interest.
2. Partridge Facts for Kids
Learn more about these adorable partridges by sharing these helpful facts.
This printable partridge template idea is a great way to get your science classes started.
The most common partridges are brown, gray, and white.
Because of their color, they blend in well with their surroundings, making them difficult to notice by predators. 
Partridges are little yet larger than Quails.
Some partridges eat seeds. Young partridges eat insects.
The gray partridge, on the other hand, only eats plants.
Partridges, unlike other birds, do not sleep in trees.
They sleep on the ground since it is the safest place for them.
You may pair these interesting facts with a printable partridge template to give your kids a good idea of what a partridge looks like.


3. Partridge's Nest
Have you ever seen a bird's nest up close?
Are you familiar with how birds build their nests?
We give our children the opportunity to develop their imagination and environmental awareness with this printable partridge template idea.
Gather twigs, leaves, dried grass, and whatever else you may find in your backyard or garden.
Place all of the materials you've gathered on a paper plate.
Make sure they're securely glued in place so they don't fall off.
You can also print a partridge template to use in your partridge's nest.
4. Partridge Ornament Craft
Did you know that little birds, such as partridges, make lovely ornament crafts?
This partridge ornament craft is also a great present idea for someone who loves partridges and bird ornaments.
Print a copy of the printable partridge template and gather a variety of arts and crafts materials such as feathers, crepe paper, glue, and more.
Allow your children to decorate their partridge ornament craft with watercolors if they choose.
Begin by cutting out the partridge from the template and gluing feathers or crepe paper strips to its body.
Once it has dried, punch a hole in the top of the partridge and loop a string through it to hang it.
You can create more than one partridge ornament craft to use as decorations for your wreath.
Did you like all of these printable partridge template ideas?
We are confident that you will have a productive weekend with your family participating in these fun and exciting activities.
We believe that your children will be interested in learning more about birds and their environment.


Printable Partridge Template:
Spend quality time with your kids by coloring this simple and beautiful partridge coloring page.
Little ones can practice their fine motor skills and artistic ability with this printable partridge template.
This is an excellent addition to your home art and fine motor lessons.
Share this partridge bird template with anyone you know who likes art, birds, and partridges!
This is also a terrific weekend bonding activity for your child's friends.
Don't forget to tell us about your experiences using this printable partridge template to create a learning plan.
Interact with us in the comment section!
When you have finished, be sure to share your creation on Simple Mom Project's Facebook Page and follow me on Pinterest!

Kaitlen D.
More Fun Bird Templates