My children look forward to shopping for their back-to-school supplies to make sure we are all ready for this school year.
If you are looking for something enjoyable to do with your little one, these free printable crayons template is the perfect activity!
These simple printable crayons template is a plain black and white drawing.
Have your child color this set of ten crayons any way they like.
Cut out each crayon shape and use it for arts and crafts, stencils, coloring and many more.
Making these easy printable crayons template will take hours of entertainment, not only for the kids but for the whole family.
Download and get your copy of the basic printable crayons template now!

*By the way, this post may contain affiliate links which means I may receive a small commission at no additional cost to you if an item is purchase through that link. For more information, click here.*
Free Printable Crayons Template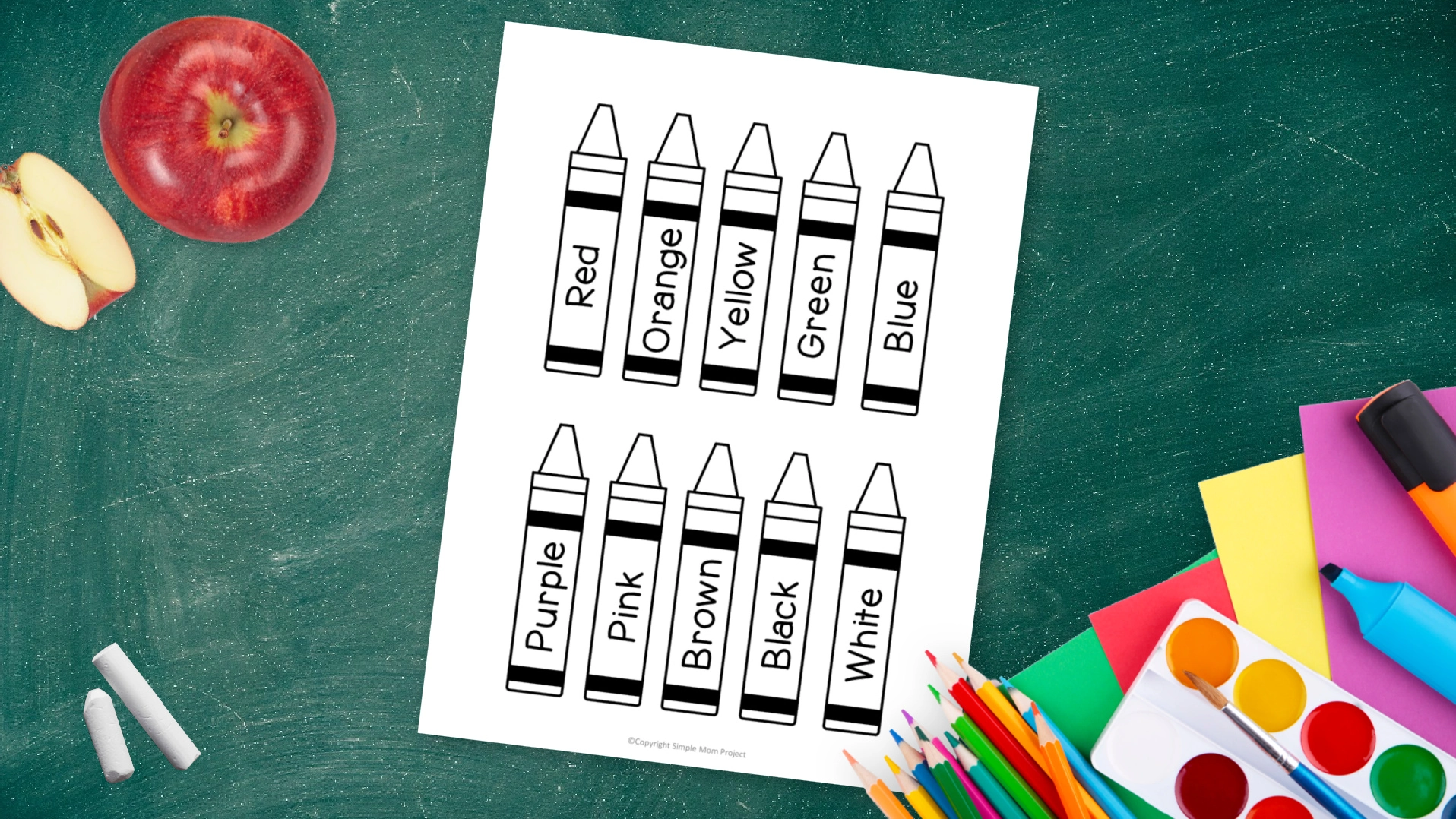 Crayons Template Materials Needed:
Printable Crayons Template (FOUND AT THE BOTTOM)
Make your child's finished crayons template a forever memory by laminating it!
We use this laminator and cannot express how much we love it! It is not only inexpensive, it is SO easy to use!
Your kids will love seeing how much you adore their art work when you laminate and display it for years to come!
If you're looking for more easy school supplies templates.
Make sure to check our Pencil and Backpack template
Ideas for Crayons Template
We came up with these fantastic ideas on how to incorporate these free printable crayons template in your children's everyday life.
1. Cute Crayons Stories for Kids
Story time helps develop children's listening and reading skills.
Help your children keep their interest in reading and learning by showing them photos and illustrations on the books to understand the story.
These books about crayons will get your preschooler excited for what's in store for them this school year.
2. Color Recognition
Has your kid started being interested in learning colors?
Then, let's include these free printable crayons template to our preschool lesson plans!
You can use the basic crayons template to simply talk about colors to your little one.
It also indicates the color words in each crayon template.
Teach your little learner to pick the right color according to the words written on the template.
Do this easy activity as often as possible to help them familiarize with the colors.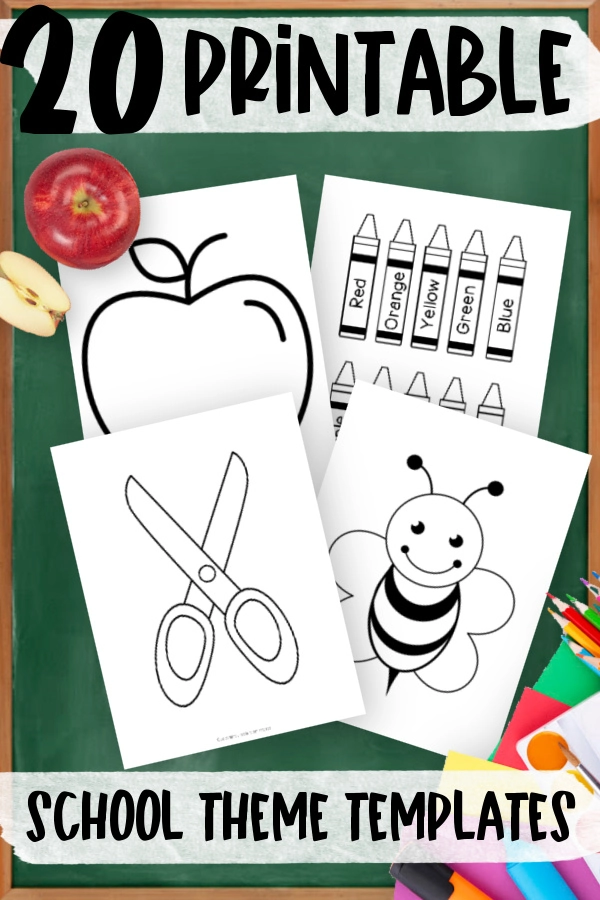 3. Colorful Banners Craft
My children love easy paper craft ideas!
These free printable crayons clipart templates inspire us to create cute crayon banners for school bulletin board décor or a warm welcome back sign decoration.
Print out this cute crayon shape printable on a white construction paper, cut it out and have your child fill it up with colors according to pattern.
You can either punch holes in the top corners of each crayon template to insert strings on it or tape each template to the board.
4. Boost Child's Creativity
Get your kids excited about their first day of school and have fun with these free printable crayons templates.
Let them relax, concentrate and unleash their creativity with this set of 10 crayons template.
This activity might be easy and simple but it will provide a great opportunity to develop your little one's self-esteem and confidence.
Try putting the finished crayon drawing templates up on display to give your child the sense of accomplishment.
We hope these fun ideas caught your attention.
Enjoy designing these basic printable crayons template with the entire family.

Printable Crayons Template:
If you plan to study with your preschooler or kindergartener, be sure to add a fun activity like these free printable crayons template to excite your little one on going back to school.
It's adorable and so easy to make!
This will definitely create a joyful memory for your kids.
Don't forget to leave a comment in the comment section.
We don't want to miss all your incredible experiences in making these simple printable crayons template with your kids.
When you have finished, be sure to share your creation on Simple Mom Project's Facebook Page and follow me on Pinterest!

Kaitlen D.
More Back to School Supplies Templates