Are you searching for something easy and exciting to do during the weekend?
If so, this free printable crocodile craft template is the great opportunity to introduce your child to the crocodiles and other zoo animals.
Crocodiles are known for having aggressive behavior but this free printable crocodile craft template is really friendly and can instantly remove the fear of everyone.
Making this cut and paste activity will help your child to practice their scissor skills and creativity.
This easy printable crocodile craft template has a plain black and white version to encourage your child to mix and match different colors. 


Need more crafty fun? Check out our Monkey Craft, Lion Craft and Tiger Craft.
 T
hey are perfect for those days when staying indoors is the only thing your family can do!
*By the way, this post may contain affiliate links which means I may receive a small commission at no additional cost to you if an item is purchase through that link. For more information, click here.*
Free Printable Cut and Paste Crocodile Craft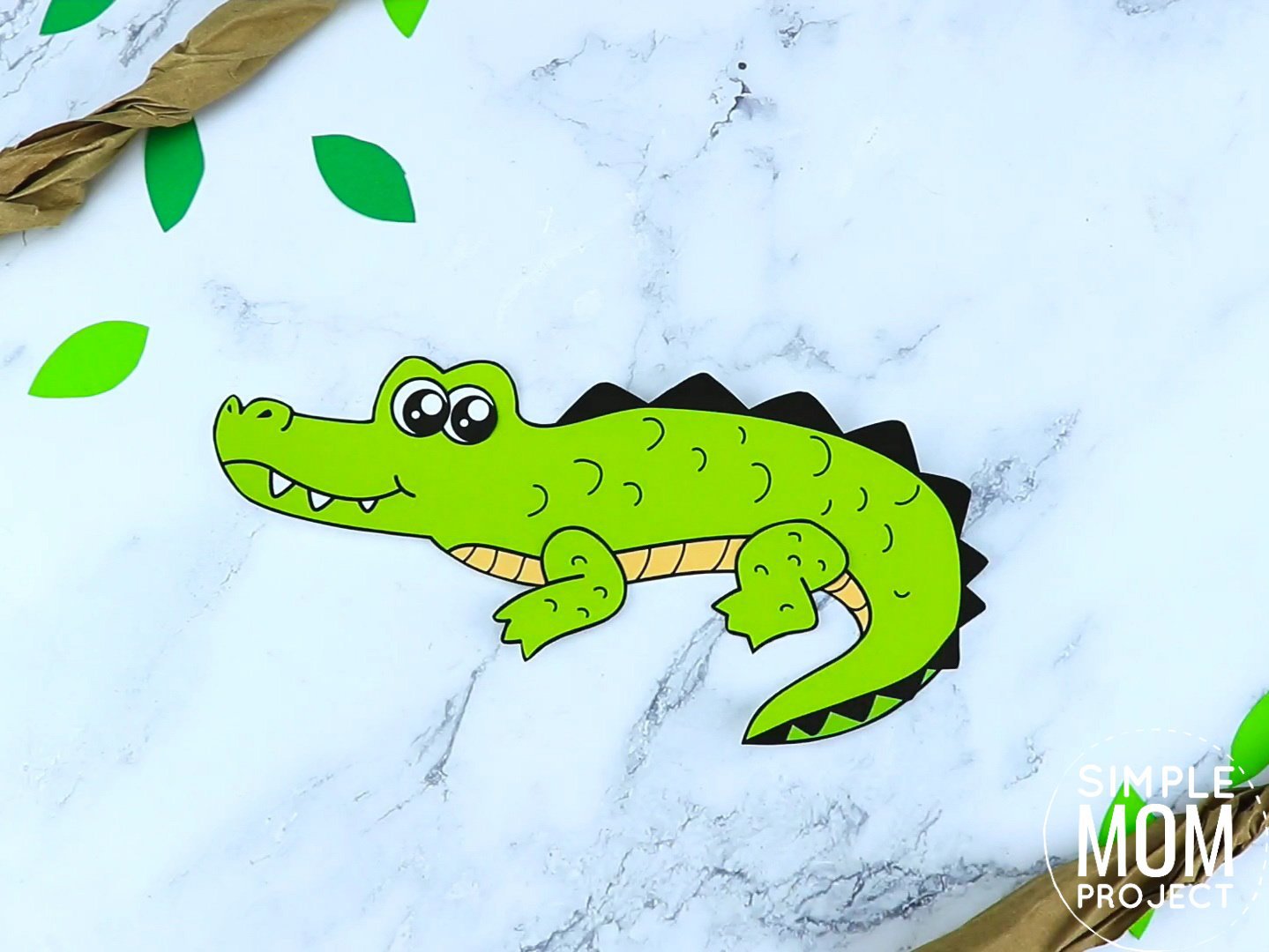 Ideas for Easy Preschool Paper Crocodile Craft
Below are the amazing lists on how to incorporate this free printable crocodile craft template in your daily life with kids.
1. Fascinating Crocodile Facts
Crocodiles are large reptiles that live in freshwater, lakes, rivers, brackish water (mix between salty and fresh water) Did you know that saltwater crocodiles are the biggest reptiles in the world?
It can grow up to 23 feet and can weigh more than a ton.
Alligators and crocodiles are distant relatives. Do you know the difference between an alligator and crocodile?
Alligators have wide, broad noses while crocodiles usually have narrow noses.
There are a lot of interesting facts about crocodiles that can be found in the internet. Use this free printable crocodile craft template as part of your zoo animal themed lesson plan.
2. Incredible Crocodile Stories
Reading to your children leads to questions about the book and the information within. Here are a few lists of educational books to encourage your children to keep their interest in reading and learning more about crocodiles and other safari animals during the weekend.


3. Fun DIY Crocodile Puppet
We love making DIY crafts out of simple materials! This free printable crocodile craft template inspires us to make our very own crocodile puppet.
Gather all the craft supplies you probably have inside your household like paper bags, construction papers, crayons or paint, glue and scissors.
Use our crocodile template to draw your own puppet design on a construction paper then cut it out. Draw the sharp teeth on a white paper.
Glue the crocodile's head to the paper bag and let your child paint it with green, yellow and white.
Don't forget to cut out the triangle-shaped tail and attach it to the back of the paper bag.
Use black pen marker to add details on your crocodile puppet. Your children are now ready to play with this friendly paper bag crocodile puppet!
4. Cute Crocodile Clothespin
My kids and I love organizing things, so we came up with an idea to turn our ordinary clothespin to fancy crocodile crafts.
Print out this simple crocodile craft template whichever size that you think would perfectly match on a clothespin.
Let your child color and decorate the cute printable crocodile template then cut it out. Attach it on the clothespin using glue.
Then, paint the clothespin green. Use it to hang your little one's other printable templates on their craft wall. It's so simple yet very creative!
We hope you enjoyed these brilliant crocodile craft ideas. We are happy to be part of your safari animal craft activities!


Crocodile Craft Supplies Needed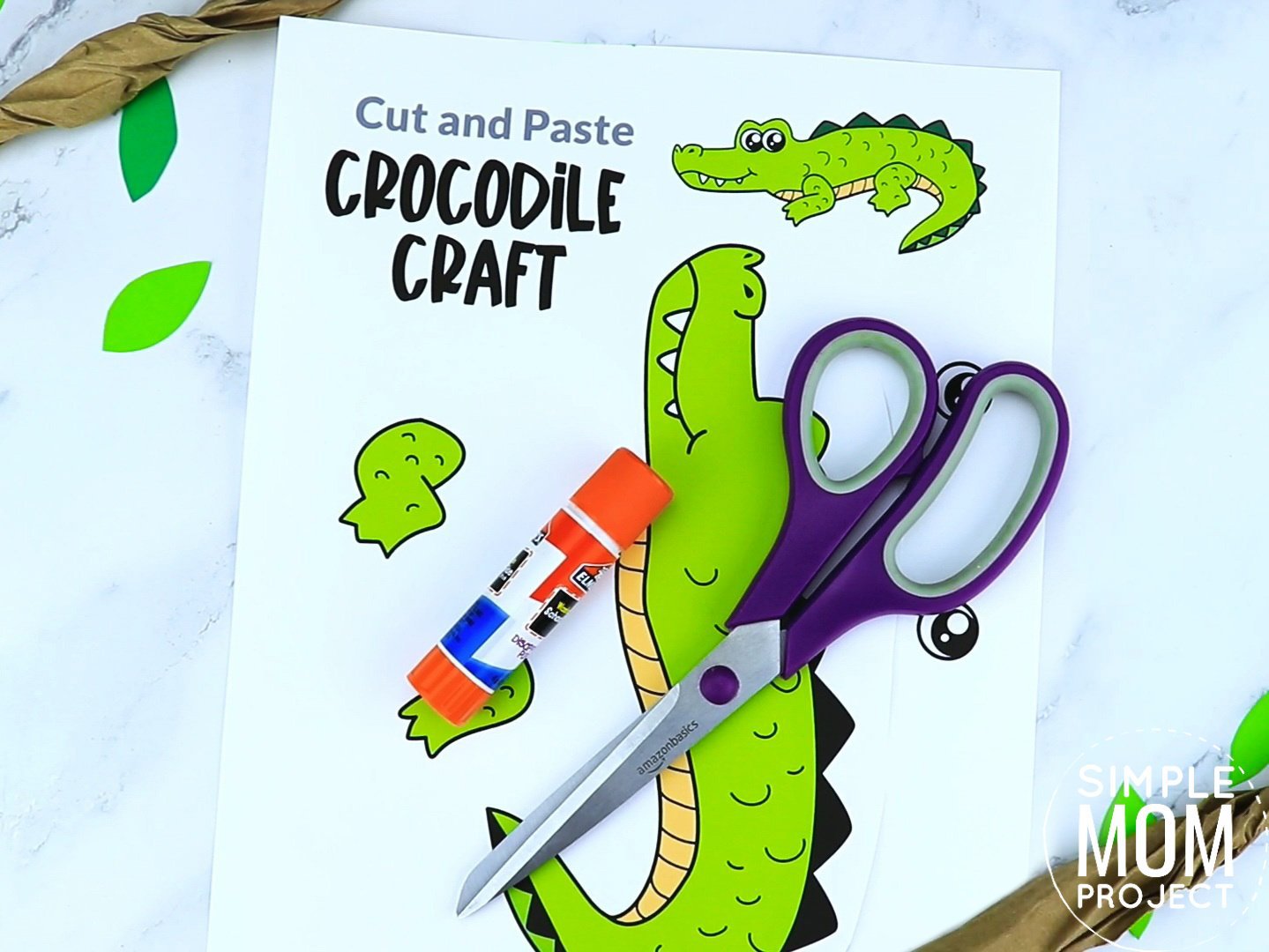 Printable Crocodile Template (FOUND AT THE BOTTOM)
Keep scrolling to get your very own crocodile craft today and start with your little ones and their crocodile craft buddies today!
Crocodile Craft Instructions
Let your child choose which crocodile version they want to make first.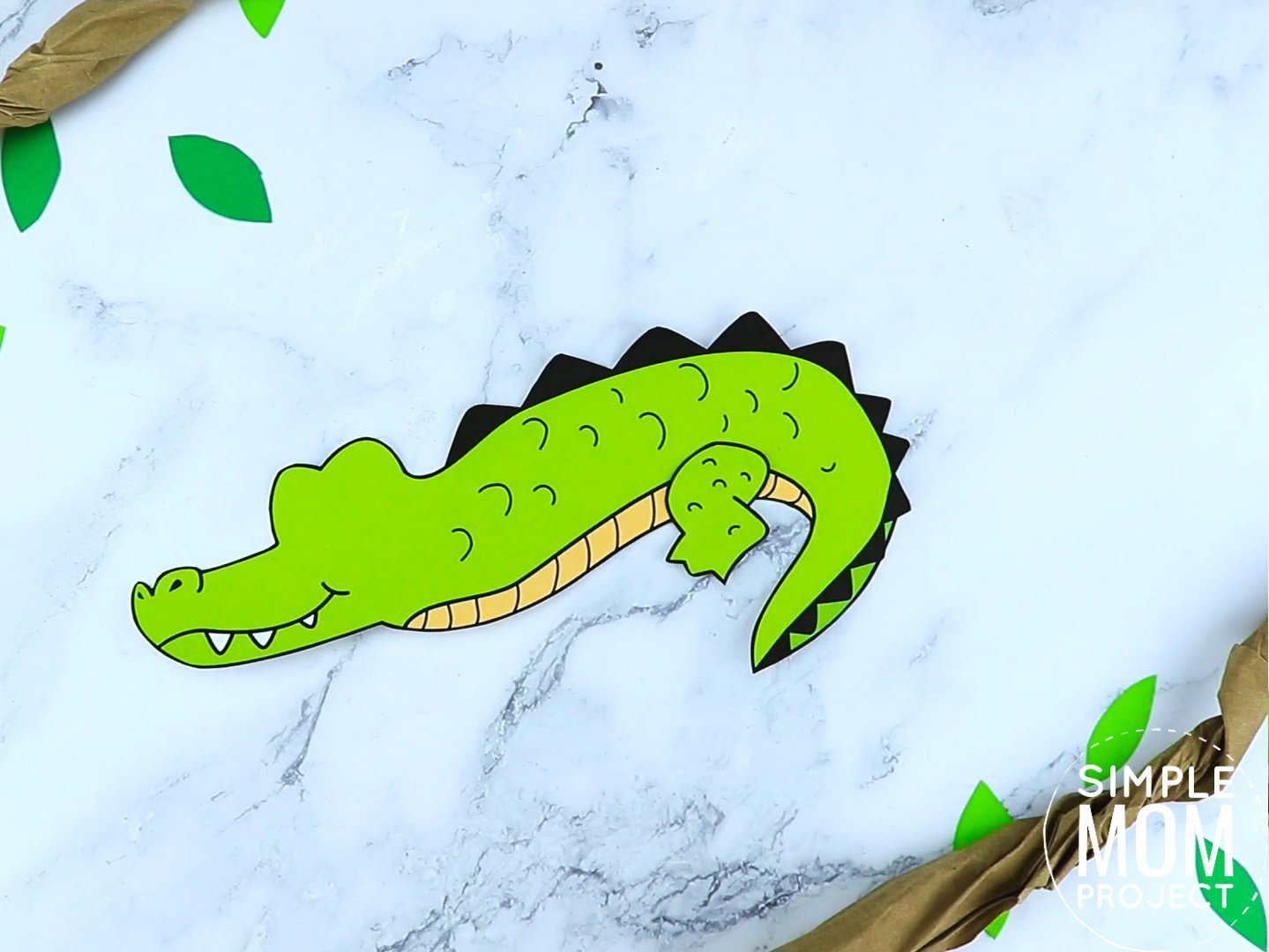 Cut out this free printable crocodile craft template into individual pieces.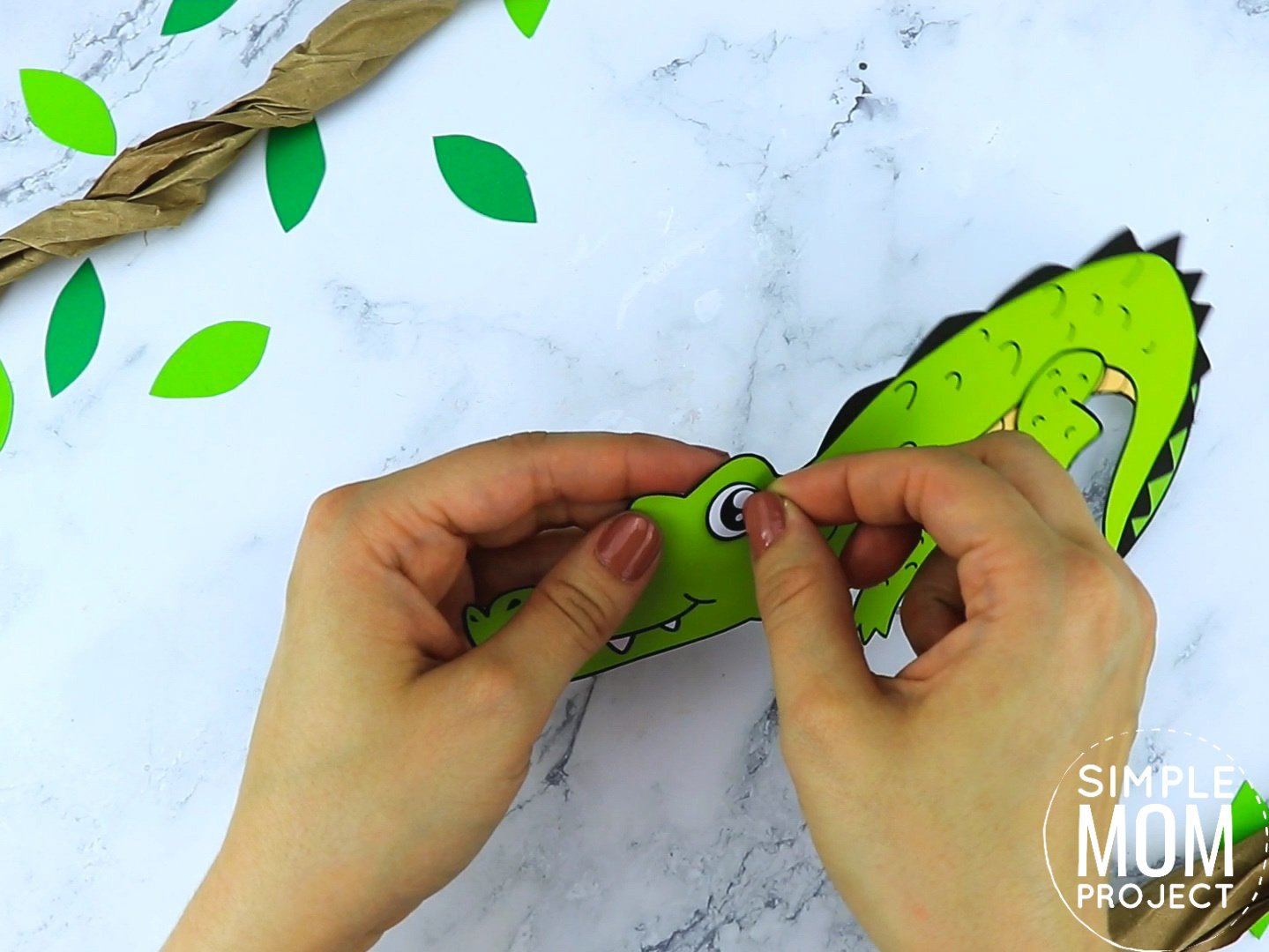 Start gluing the crocodile's cute eyes.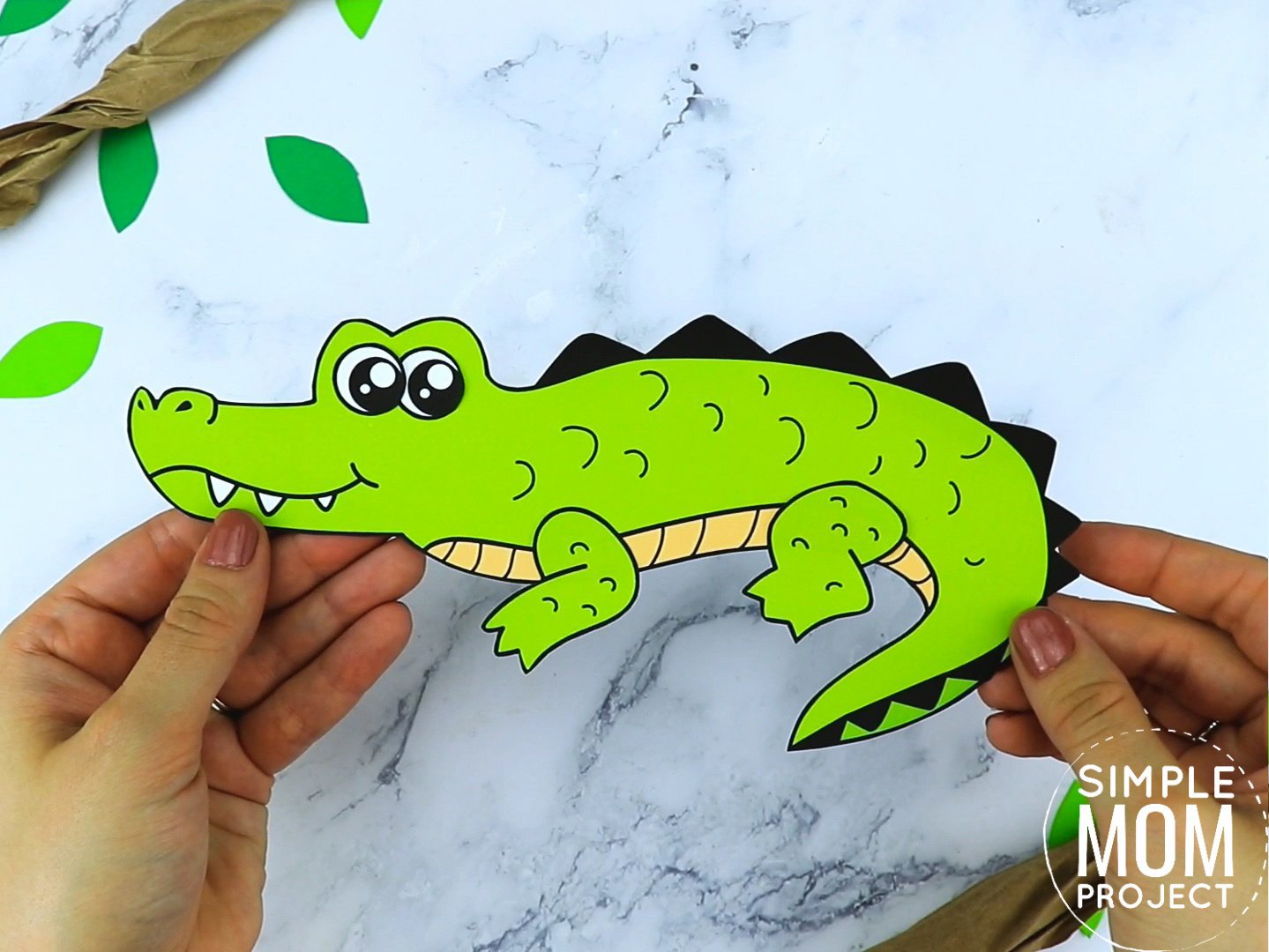 Then, glue its short legs.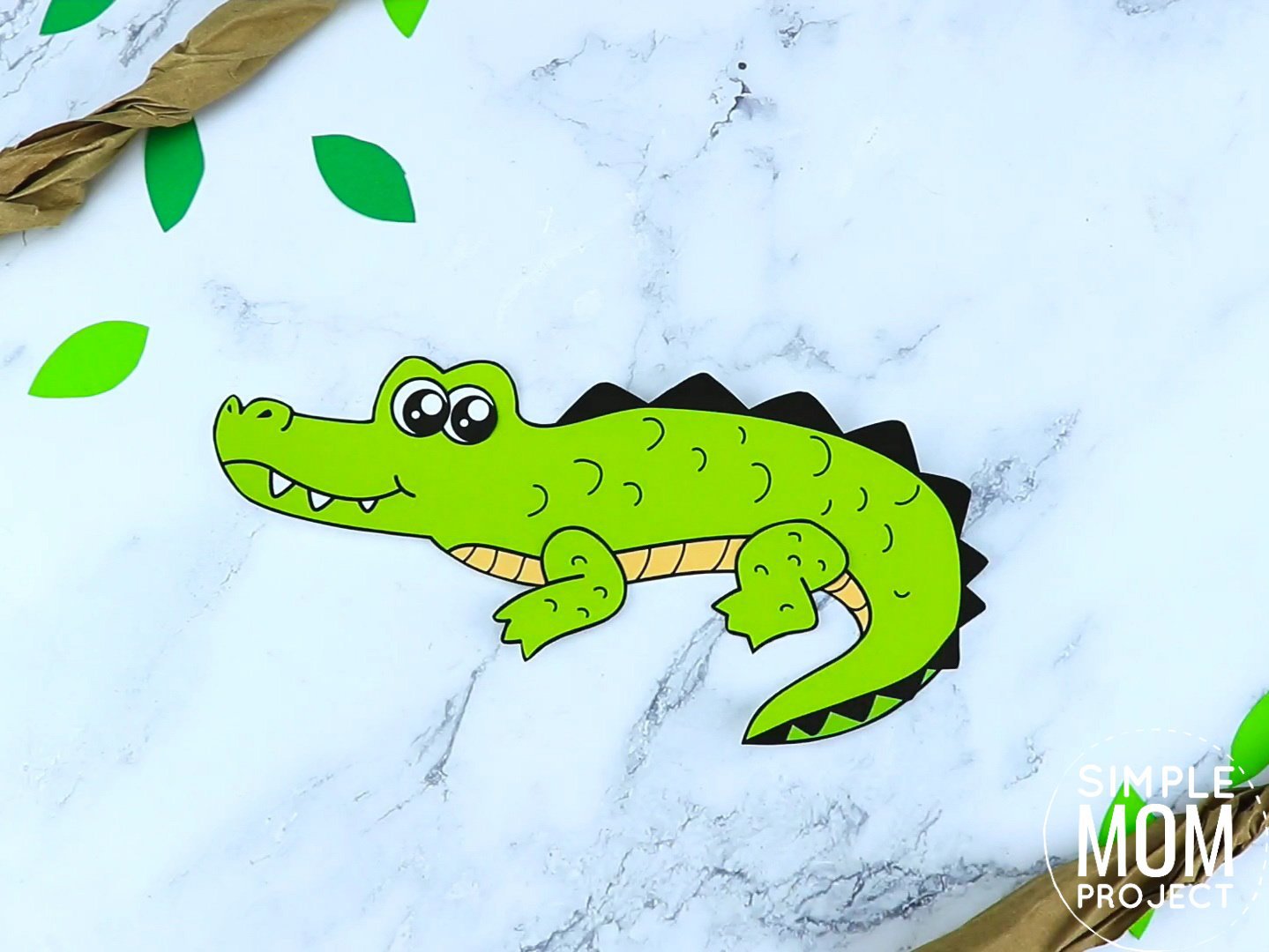 It's so easy to make even your toddler or preschooler can do it on their own!
More Options to Choose:
You can print the blank version and trace the cut outs on card stock paper for a sturdier crocodile craft,
Print the crocodile template in color for a simple and easy rainy day craft or,
Print the blank crocodile template and use it as a fun coloring sheet activity and then glue the pieces of the crocodile craft together.
Free Printable Crocodile Craft Template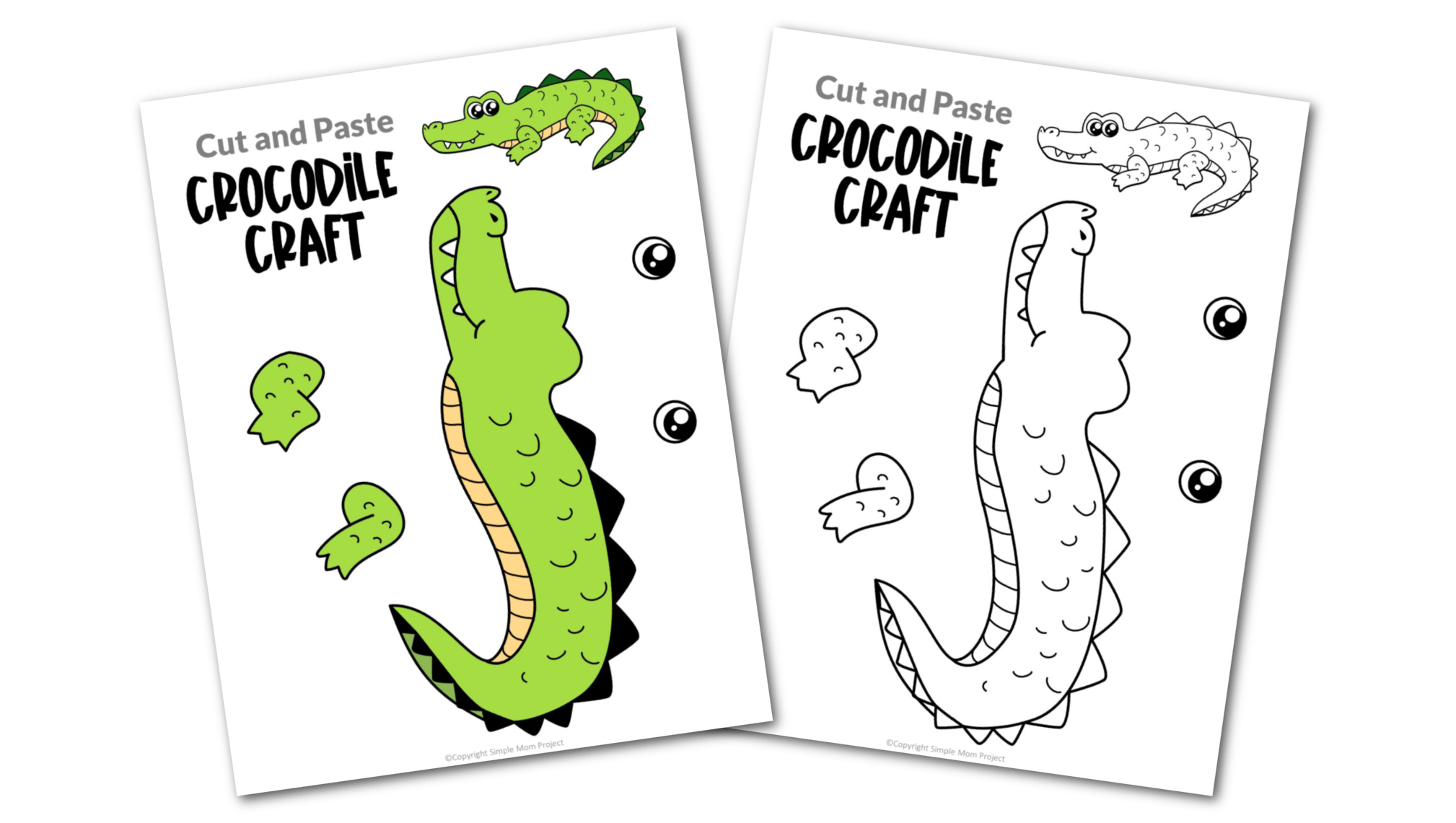 Looking for a fun weekend activity to keep your children away from mobile games? Download and print out the two versions of this enormous crocodile craft template. We got the black and white crocodile line drawing and the cut-and-paste colored crocodile template, too.
Don't forget to share your learning plans in the comments. Need more safari animals fun? Check out our packed list of safari animals for simple craft fun with your little ones.  
When you have finished, be sure to share your creation on Simple Mom Project's Facebook Page and follow me on Pinterest!

Kaitlen D.
More Safari Animal Crafts