Children who spend time in the garden are often fascinated by caterpillars, patiently waiting to reach the stage where it transforms into a beautiful butterfly.
If you plan to study bugs and insects with your preschooler, be sure to include this free printable caterpillar craft template.
This simple cut and paste caterpillar craft helps a child to work on practicing their scissor skills, concentration and stimulates creativity.
Use this simple printable caterpillar outline for crafts, coloring, creating stencils, classroom decorations and more.
Read our easy tutorial below before you get started or have your little crafter watch our step-by-step video tutorial to guide them while making this cute printable caterpillar craft template.


Need more crafty fun? Check out our Butterfly and Centipede craft.
 T
hey are perfect for those days when staying indoors is the only thing your family can do!
*By the way, this post may contain affiliate links which means I may receive a small commission at no additional cost to you if an item is purchase through that link. For more information, click here.*
Free Printable Cut and Paste Caterpillar Craft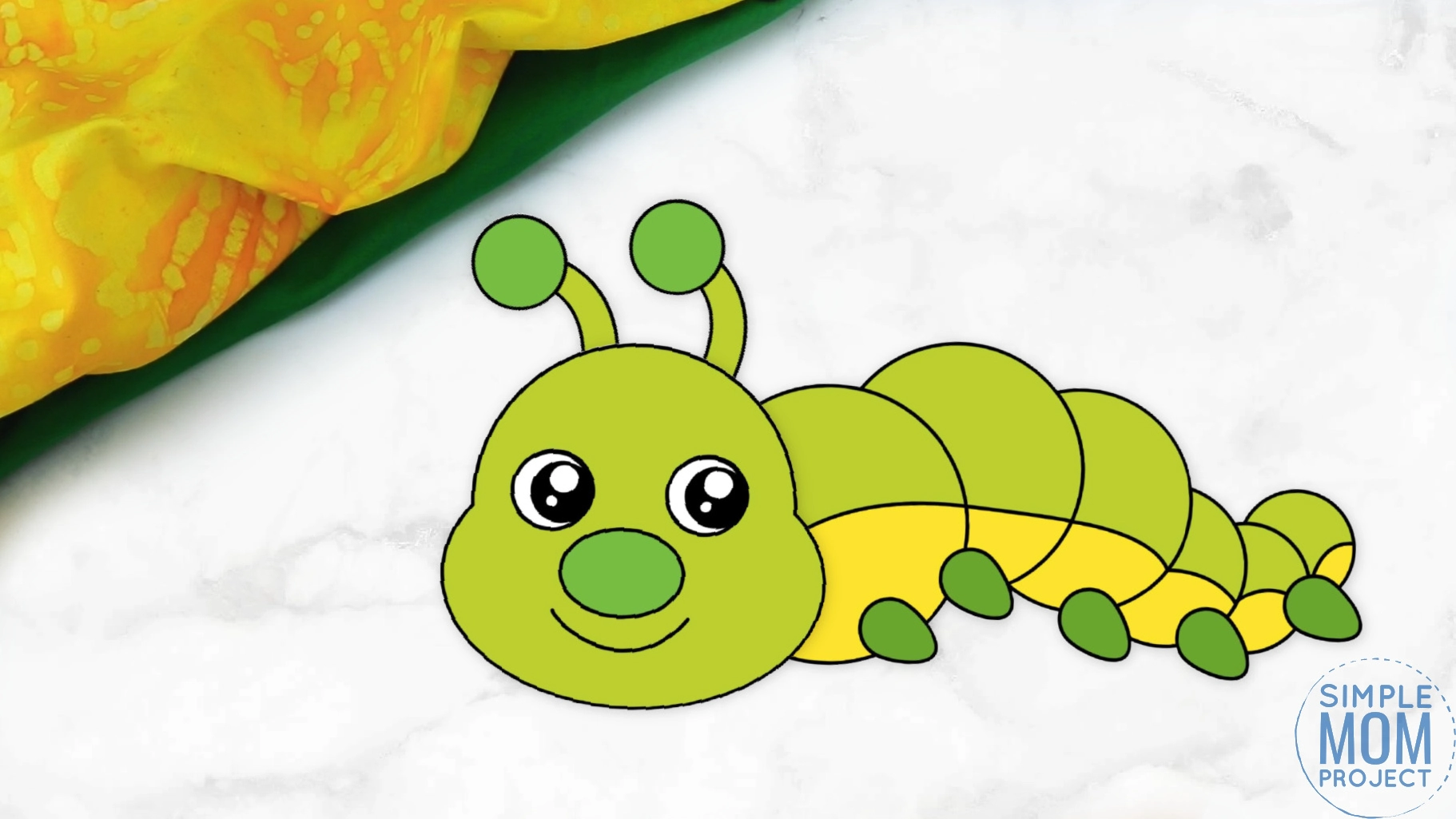 Ideas for Easy Preschool Paper Caterpillar Craft
We've put together a list of the wonderful ideas on how to include this free printable caterpillar craft template in your children's everyday life.
1. Interesting Facts About Caterpillars
Use this easy printable cut and paste caterpillar craft template to inform your preschooler and kindergarten the life cycle of the butterfly and the importance of every living thing on Earth.
Did you know that caterpillars are like eating-machine?
It's the second stage of a butterfly's life cycle and mostly, all they do is eat to grow quickly.
Did you know that caterpillars only have six true legs?
Those other legs you see are false legs called prolegs – which helps them to grasp and climb onto plants.
Did you know that caterpillars have tiny hairs all over their bodies? It's called setae.
Although most caterpillars are harmless, these tiny hairs can cause a skin rash if touched.
2. Best Children's Caterpillar Books
Reading to your kids makes them love books and it's the best way to help them learn to read by themselves.
Enjoying a book together will create a great bond between parents and children.
If you're trying to find awesome children's books about caterpillars to read to your little one, we highly recommend the following:


3. DIY Hungry Caterpillar Craft
It's always fun to discover easy DIY crafts for the kids.
Grab all the recycled materials and let's start crafting!
Use some colored pom pom balls as the caterpillar's body and stick them one by one.
You can make it long if you want, just add more pom pom balls.
Attach the googly eyes and pipe cleaner antennas on the front pom pom balls.
Cut out a leaf pattern on a green construction paper, punch some holes on it then place your pom pom caterpillar on top of it.
Now your child has a cute hungry caterpillar craft they can play around with.
4. Learning Numbers and Letters
Learning letters and counting numbers don't have to be boring.
Cut out large circle shapes from colored papers.
Take your black marker and write numbers 1-10, write one number per circle.
Line up the circles according to numerical order then use a glue stick to attach it from one another.
You can add the facial features, antenna and legs of the caterpillar.
Do the same for the alphabet, write a single letter on each circle.
Choose if you want to write it all in uppercase or lowercase letters.
Glue it in alphabetical order and add the other features.
Your preschool learning tools are ready!
Start teaching your kids how to count or practice the ABC's!
These easy craft activities bring a whole lot of colorful fun to your little one.
All of these fantastic caterpillar craft ideas are easy peasy and would work well for a toddler, preschool or kindergarten.


Caterpillar Craft Supplies Needed
Printable Caterpillar Template (FOUND AT THE BOTTOM)
Keep scrolling to get your very own caterpillar craft today and start with your little ones and their caterpillar craft buddies today!
Caterpillar Craft Instructions
Gather your recycled craft materials.
Print which printable preschool caterpillar craft template your kids like then cut out the pattern pieces.
Use a glue stick to connect the caterpillar's head and body.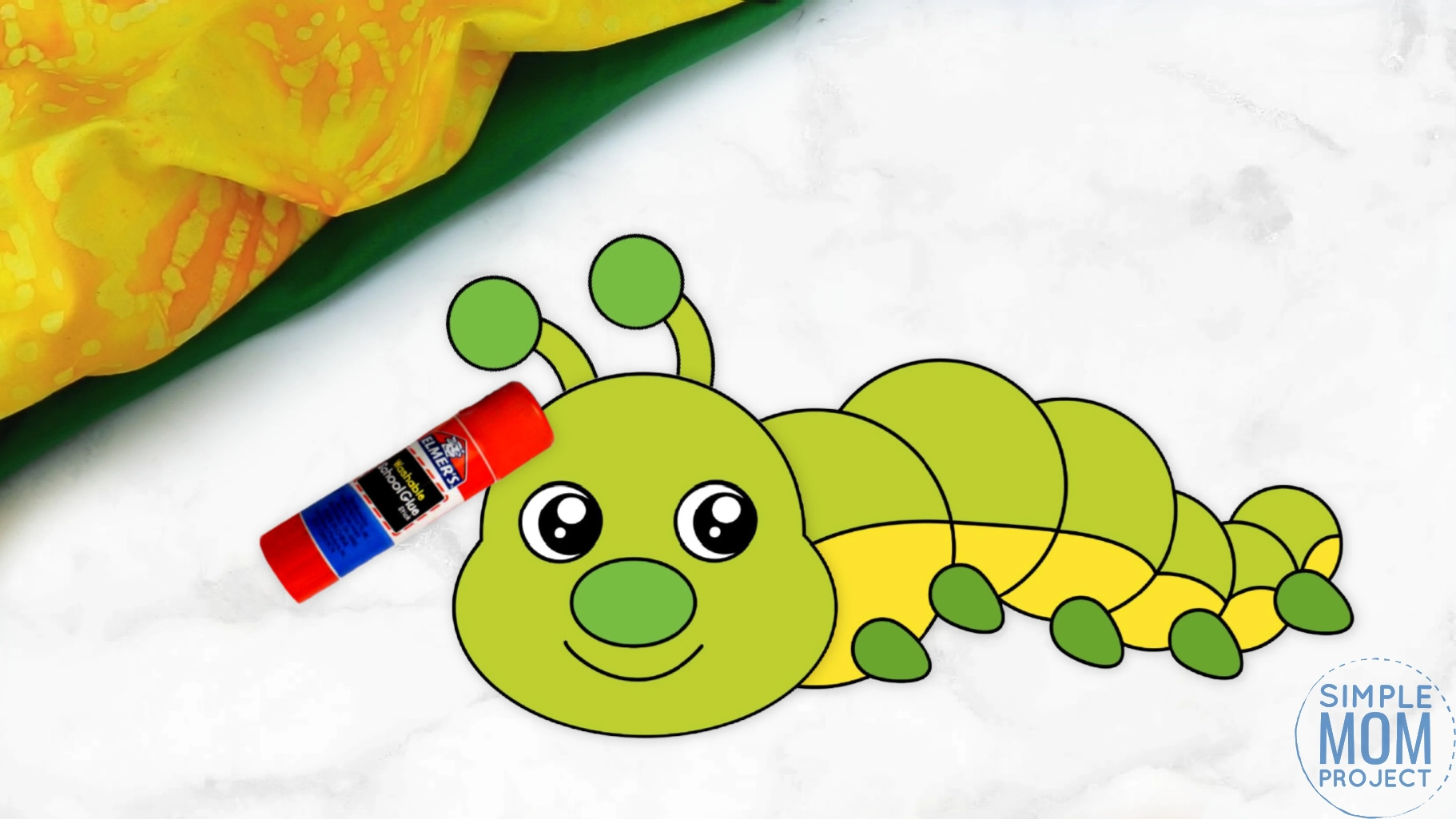 Glue the antenna to the back of the caterpillar head.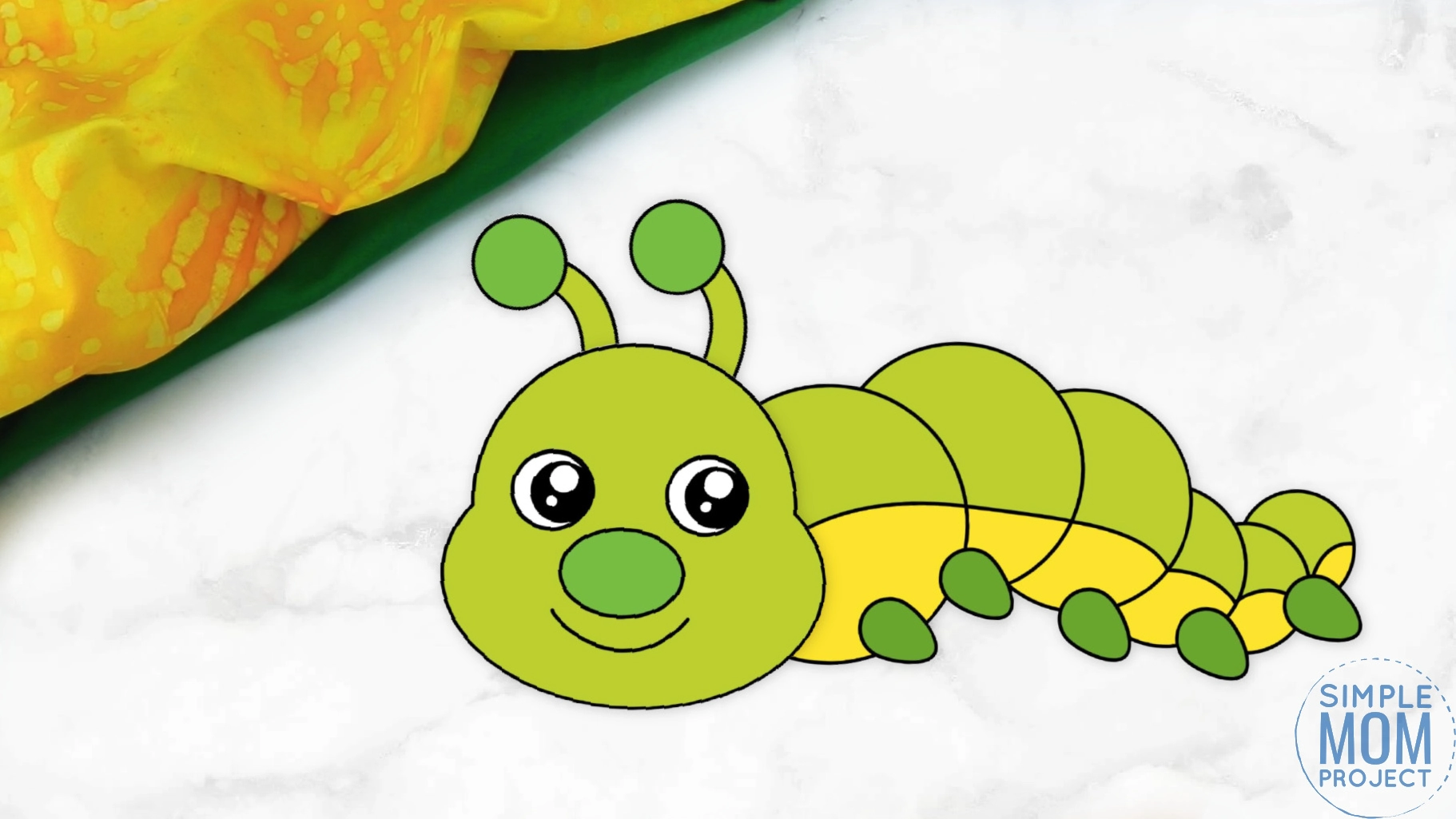 This cute printable caterpillar craft is the ideal insect theme activity for preschool, kindergarten and elementary school kids.
More Options to Choose:
You can print the blank version and trace the cut outs on card stock paper for a sturdier caterpillar craft,
Print the caterpillar template in color for a simple and easy rainy day craft or,
Print the blank caterpillar template and use it as a fun coloring sheet activity and then glue the pieces of the caterpillar craft together.
Free Printable Caterpillar Craft Template
Keep your children busy with our two different versions of the free printable caterpillar craft template.
You can choose between the plain caterpillar drawing with no color and the colored caterpillar template, or you can print out both!
Don't forget to share your learning plans in the comments.
Need more insect and bug fun? Check out our packed list of insects and bugs for simple craft fun with your little ones.  
When you have finished, be sure to share your creation on Simple Mom Project's Facebook Page and follow me on Pinterest!

Kaitlen D.
More Exciting Bug Crafts