If your children love nature and are fascinated with all the insects and bugs outside, they probably saw a centipede crawling around your yard.
Therefore, I came up with this idea of sharing the free printable centipede craft template.
Use our simple printable centipede outline template if you're teaching your kids new vocabulary, practice pronunciation and learning to write the letter C.
Making this preschool craft activity at home or in school promotes every child's hand-eye coordination and fine motor skills.
Download and print as many centipedes drawing templates as you want to keep your child's little hands occupied while you're doing other chores. 


Need more crafty fun? Check out our Spider and Caterpillar craft.
 T
hey are perfect for those days when staying indoors is the only thing your family can do!
*By the way, this post may contain affiliate links which means I may receive a small commission at no additional cost to you if an item is purchase through that link. For more information, click here.*
Free Printable Cut and Paste Centipede Craft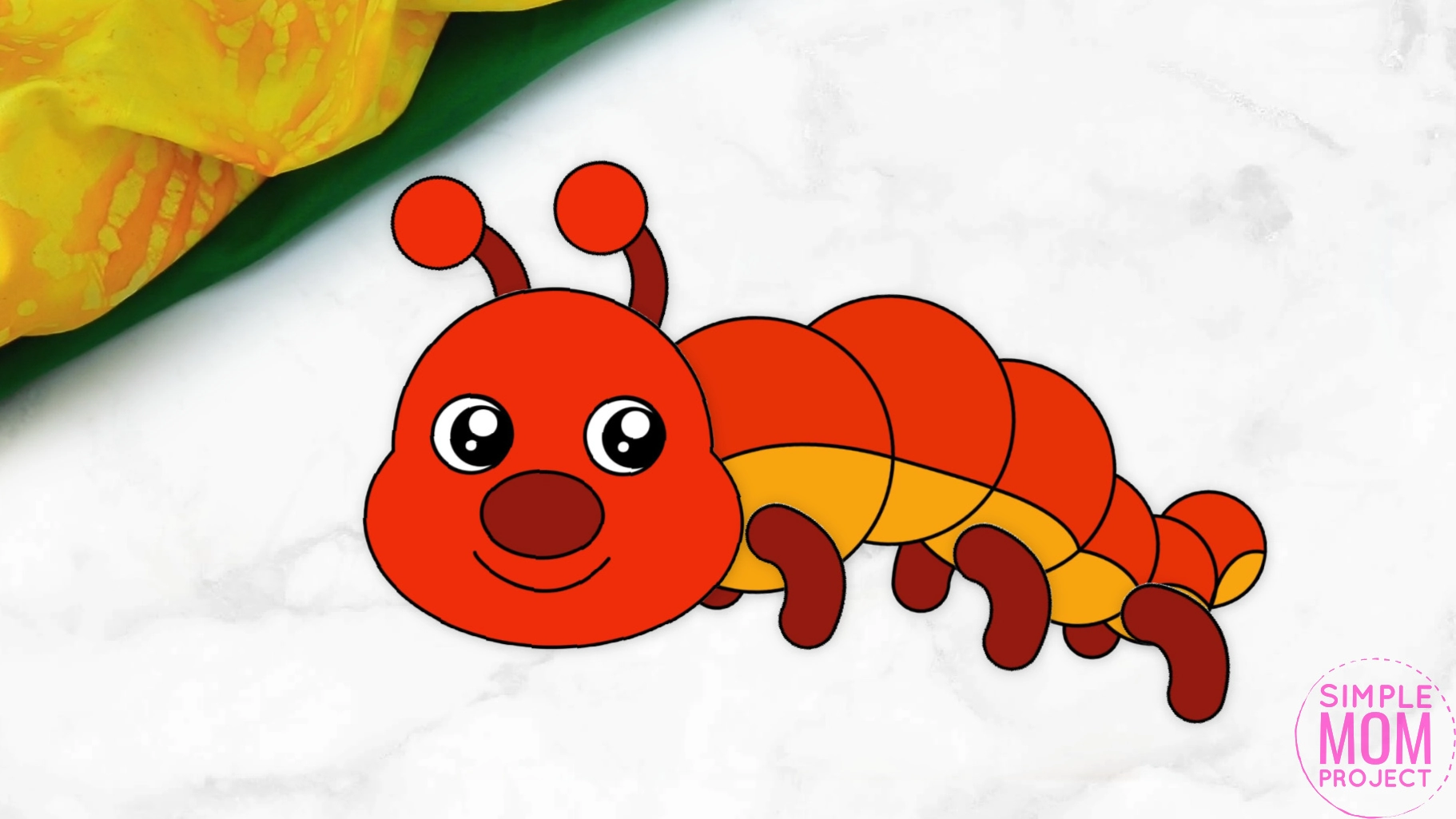 Ideas for Easy Preschool Paper Centipede Craft
We list down all the great ideas on how to maximize the use of this simple printable centipede stencil template.
1. Centipede Facts for Kids
This free printable centipede craft activity would be fun if your preschooler or kindergarten are learning about insects and bugs at school.
There are around 8000 species of centipedes that can be found around the world.
Did you know that the word centipede means 100 legs?
The name is actually misleading, most centipedes have between 15-30 pairs of legs.
Another surprising fact about centipedes is, it can actually regrow legs!
Did you know that centipedes are carnivores?
They hunt down small insects for food, such as spiders, cockroaches, flies and silverfish.
Centipedes may look very intimidating because of their actual look, their many legs and how fast they move, but did you know that they are not dangerous to humans?
Centipedes can bite people in self defense which cause light pain and swelling similar to a bee sting.
2. Let's Read a Story
Find awesome books with centipedes, insects or bugs theme for toddler, preschool and kindergarten.
You can also use our easy cut-and-paste centipede craft template while reading to your child to keep their interest in reading and learning.
We list down some of the great books your kids will surely love too.


3. Easy Centipede Handprint Art
Making handprint art projects has always been my children's favorite activity.
It's easy and they can be as creative as they want.
Grab all the supplies and let's start crafting!
Paint your child's hand with any color they desire then press it on a white construction paper to make handprints.
Carefully lift your child's hand then press it again next the first handprint.
Your child's palm will become the body segment while the fingers are the centipede's legs.
Once your little one is satisfied with the centipede's length, use a sharpie to draw the eyes and antennae.
4. DIY Egg Carton Centipede Craft
Centipedes may look harmful but our free printable centipede stencil template is really friendly and will inspire your children to create a DIY craft out of recycled materials.
First, cut out the egg carton into individual sections then have your little one paint it with amazing colors.
Put the egg carton cups in order, use a hot glue gun to attach one cup to another – this will be the body segment, you can make it long or short as you want.
For the legs and antennae, we use colorful pipe cleaners.
Glue the small googly eyes and you can also add decorative items such as glitter glue, gems and sequins to make the centipede craft stand out.
Children will definitely enjoy playing with this cool centipede craft.
5. Fun Centipede Game
Planning to hold a party this weekend?
We are having so much fun designing this easy printable centipede craft template and decided to include having a centipede game to our party!
We want to make the game simple for the kids, so we group them into two which consists of four members.
Each team has three balloons, they need to place the balloon in every gap between the team members.
Each member must place their hands in front of the member's shoulders.
Do not let the balloon fall onto the ground until they reach the finish line to win the game.
It's fun and challenging!
As you can see, there are a lot of fantastic ideas in using our friendly centipede craft template.
We hope your little one gained knowledge while having fun.


Centipede Craft Supplies Needed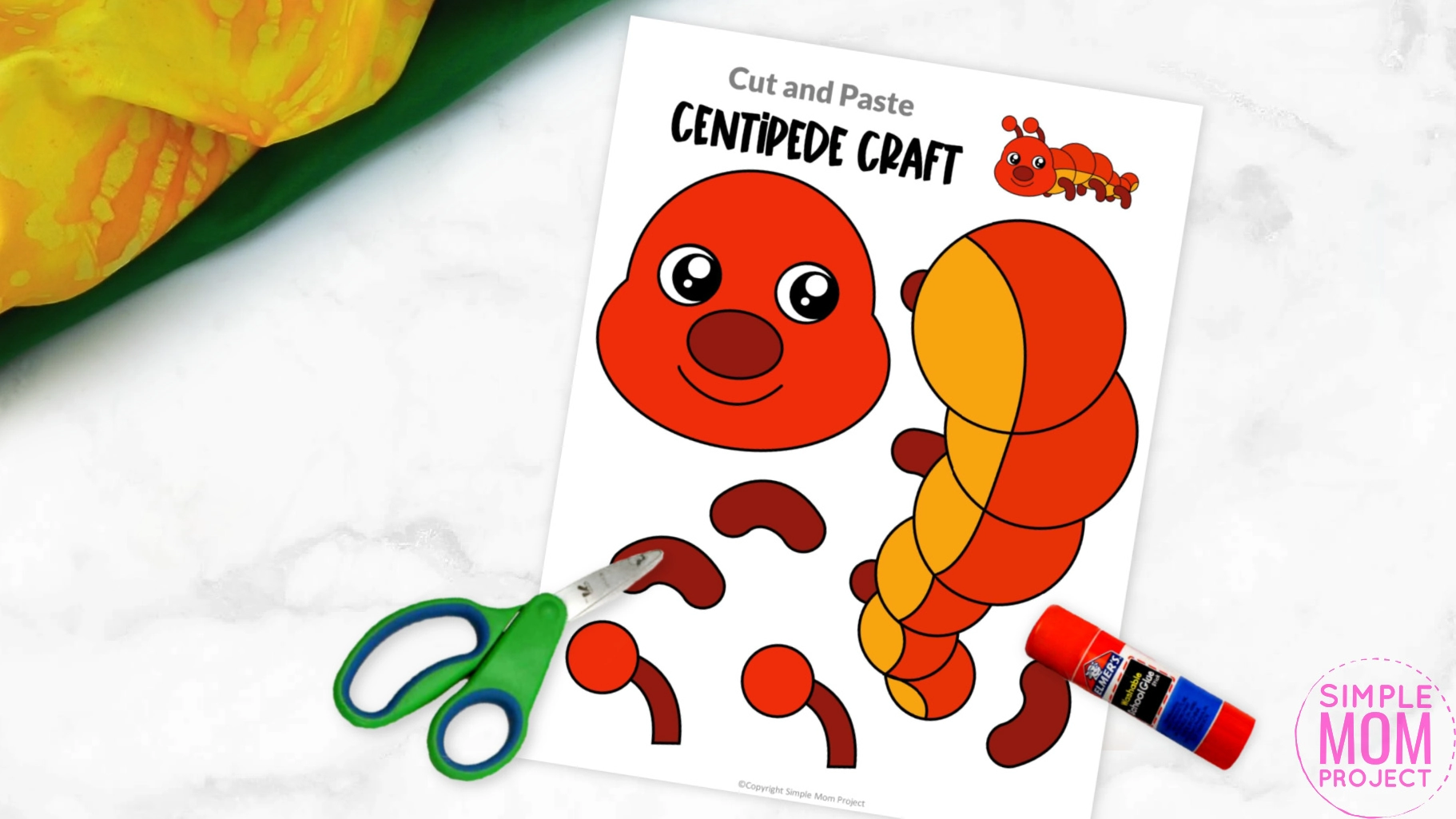 Printable Centipede Template (FOUND AT THE BOTTOM)
Keep scrolling to get your very own centipede craft today and start with your little ones and their centipede craft buddies today!
Centipede Craft Instructions
Our free printable centipede craft template is super easy to make even your preschooler can do it on their own.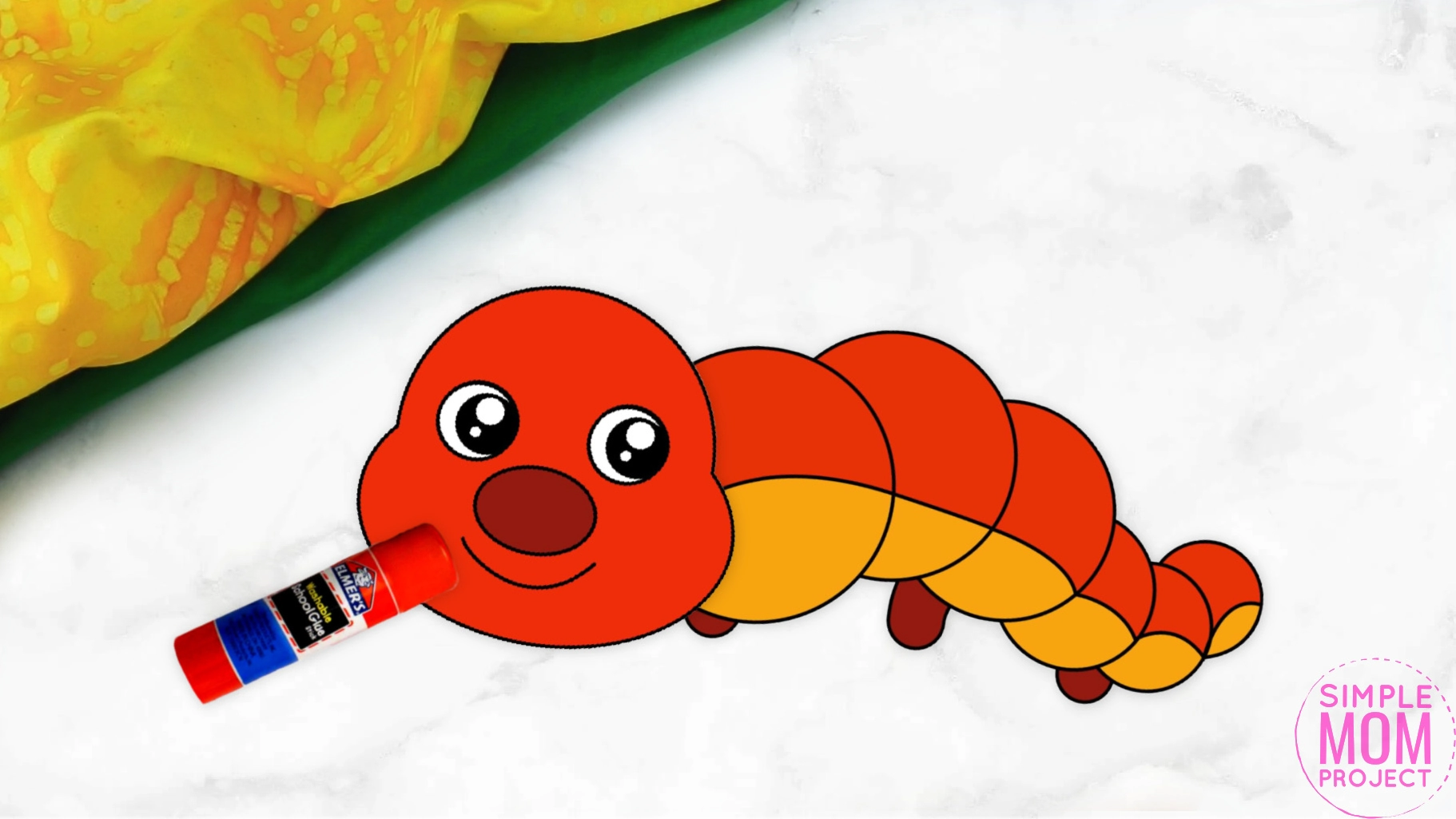 Print on a white paper the centipede outlines your child chooses and cut it out from the printable template.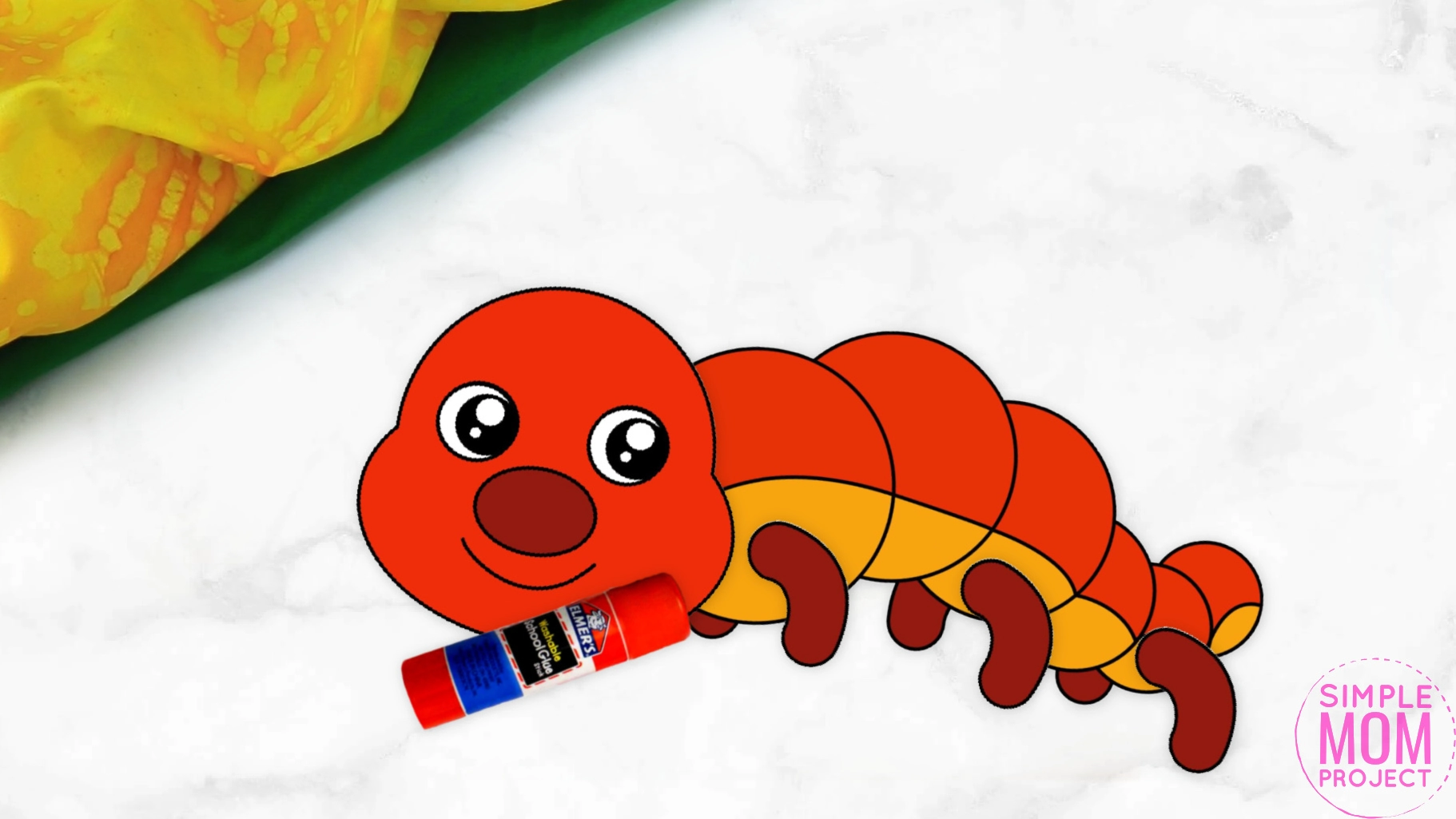 Start gluing its tiny legs onto the body segment.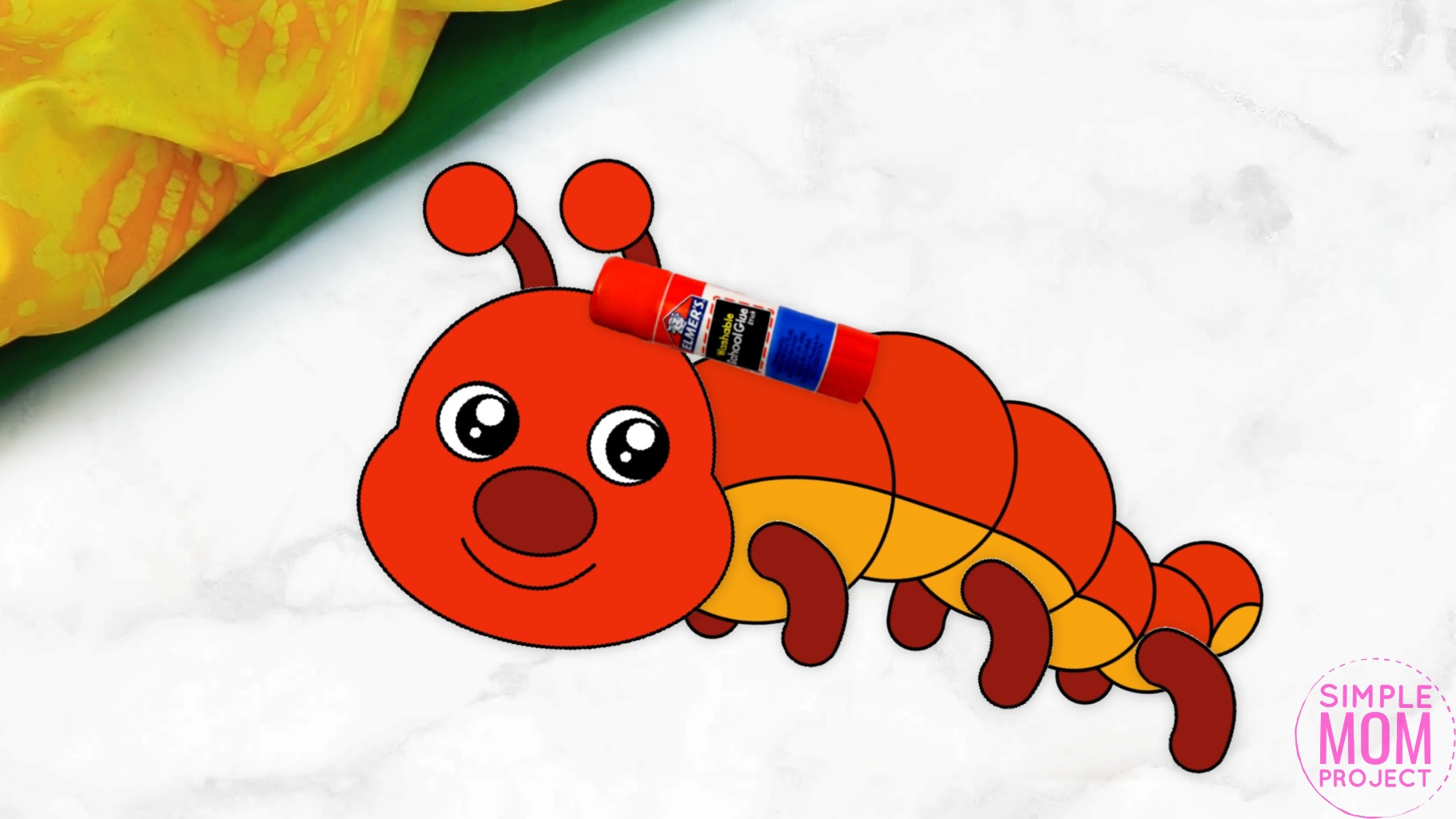 Then, glue its antennae on top of the head.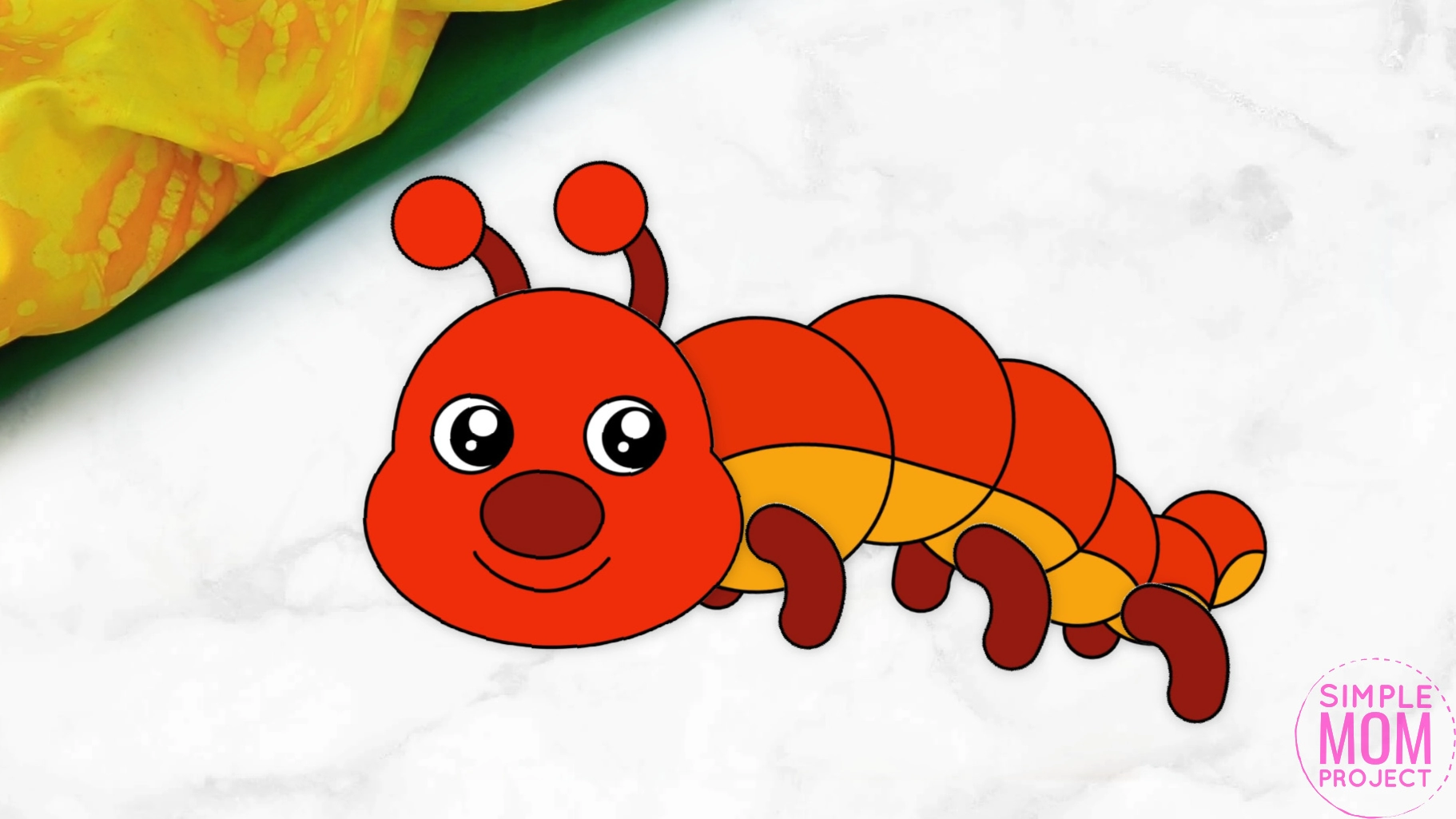 This easy cut-and-paste centipede template is a fun project for new crafters.
More Options to Choose:
You can print the blank version and trace the cut outs on card stock paper for a sturdier centipede craft,
Print the centipede template in color for a simple and easy rainy day craft or,
Print the blank centipede template and use it as a fun coloring sheet activity and then glue the pieces of the centipede craft together.
Free Printable Centipede Craft Template
We got two cool versions for this free printable centipede craft template for your little one.
Choose whether they like the plain black and white centipede drawing or the colored cut-and-paste centipede template.
Don't forget to share your learning plans in the comments.
Need more insect and bug fun? Check out our packed list of insects and bugs for simple craft fun with your little ones.  
When you have finished, be sure to share your creation on Simple Mom Project's Facebook Page and follow me on Pinterest!

Kaitlen D.
More Exciting Bug Crafts