We created 26 incredible cut and paste printable alphabet crafts so children can have fun while learning the individual letters.
Today, we are going to make this free printable letter F for a flower craft template that's suitable for kids of all ages.
This simple printable letter F craft template is a great way to get creative with the most amazing colors.
Children will have the chance to work on their fine motor skills, focus, hand-eye coordination and imagination.
We included an easy step-by-step instruction below and a short video tutorial to guide your little one.
Gather all the simple craft supplies and print out the letter F flower pattern template now.


Need more crafty fun? Check out our Letter O, Letter J and Letter T craft.
 T
hey are perfect for those days when staying indoors is the only thing your family can do!
*By the way, this post may contain affiliate links which means I may receive a small commission at no additional cost to you if an item is purchase through that link. For more information, click here.*
Free Printable Cut and Paste Letter F Craft
Ideas for Easy Preschool Paper Letter F Craft
Let's take a look at these amazing craft ideas on how to include this free printable letter F flower craft template in your child's daily life.
1. Educational Children's Books
Reading plays a very important role in people's life, especially to children.
It will help kids develop their speech and language skills.
Let's make this basic printable letter F craft template educational by pairing it with one of these wonderful books.
2. Let's Learn About the Letter F!
For this week's activity, we are going to focus on letter F.
This fun cut and paste letter F activity helps children to learn about beginning sounds, letter formation, upper- and lower-case letters.
Print out a large letter F and pin it up in your little learner's bulletin board.
Since my kids are fascinated with animals, we list down a few that start with the letter F – such as fish, frog, fox, flamingo and more.
Teach them how to correctly pronounce it until they can read it on their own.
Also, you can print traceable letter F worksheets, both the capital F and lowercase to improve your little one's writing skills.
3. Classroom Alphabet Decoration
Teachers and students love decorating the classroom once in a while.
Let's maximize the use of this free printable letter F flower craft template!
Let the children color and design the simple printable letter F craft template however they want.
Cut the finished letter F craft out from the printable template.
Display the cute letter F craft template on top of the black board or use it as bulletin board decoration.
Kids will have the chance to get familiar with the letters if they see it often.
4. F is for Flower Letter Craft
We don't want to miss the chance to create a DIY craft using this free printable letter F craft template.
Gather all the classic craft materials because we're about to have a good time this afternoon!
Give your child some time to work on this preschool printable letter F flower craft template.
Once they are done, trace a flower pot on construction paper and cut it out.
Let your little one glue the letter F flower craft onto the flower pot and add decorative items.
This cute letter F for flower craft is a fun way to learn and practice to understand the letters.
These marvelous letter F craft ideas are perfect to spend some sweet quality time with your kids.
We are confident they will ask for more fun alphabet craft pattern templates.


Letter F Craft Supplies Needed
Printable Letter F Template (FOUND AT THE BOTTOM)
Keep scrolling to get your very own letter f craft today and start with your little ones and their alphabet craft buddies today!
Letter F Craft Instructions
Download and print out the easy printable letter F craft template on a white sheet of paper.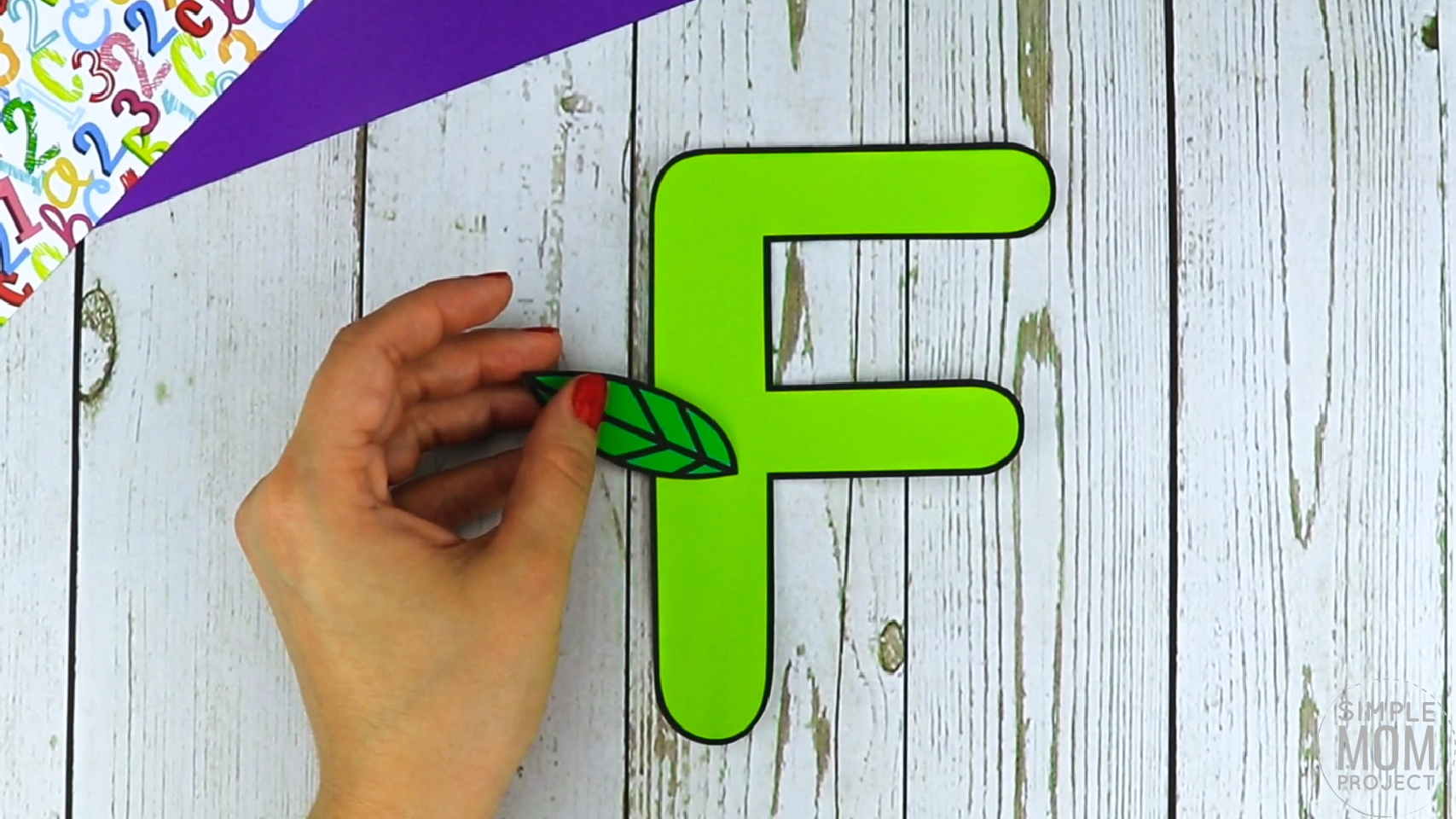 Using a pair of scissors, cut out the parts of the letter F flower pattern into individual sections.
Glue the small leaf in the middle part of the letter F.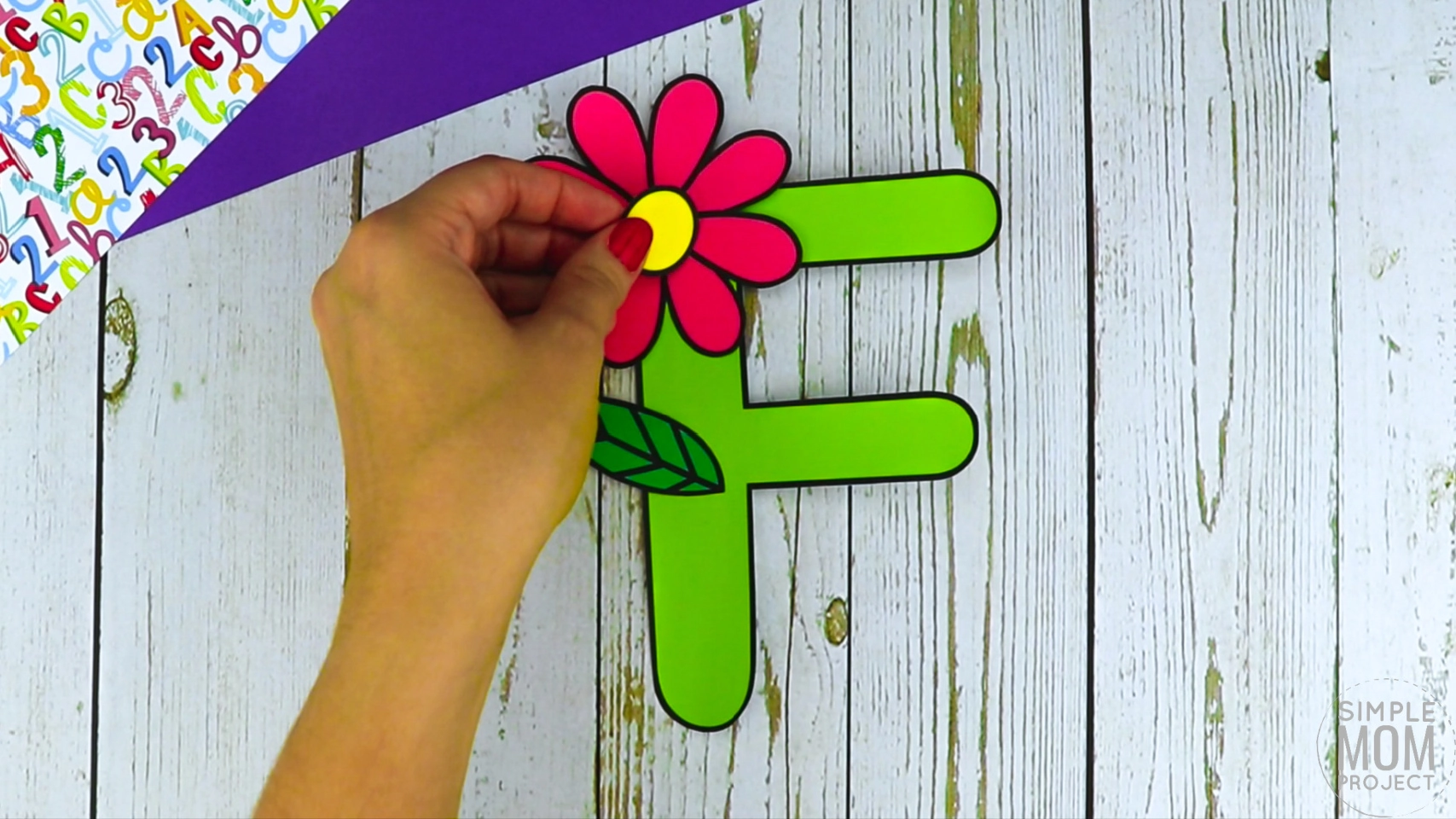 Next, glue the flower petals in the upper left of the letter F.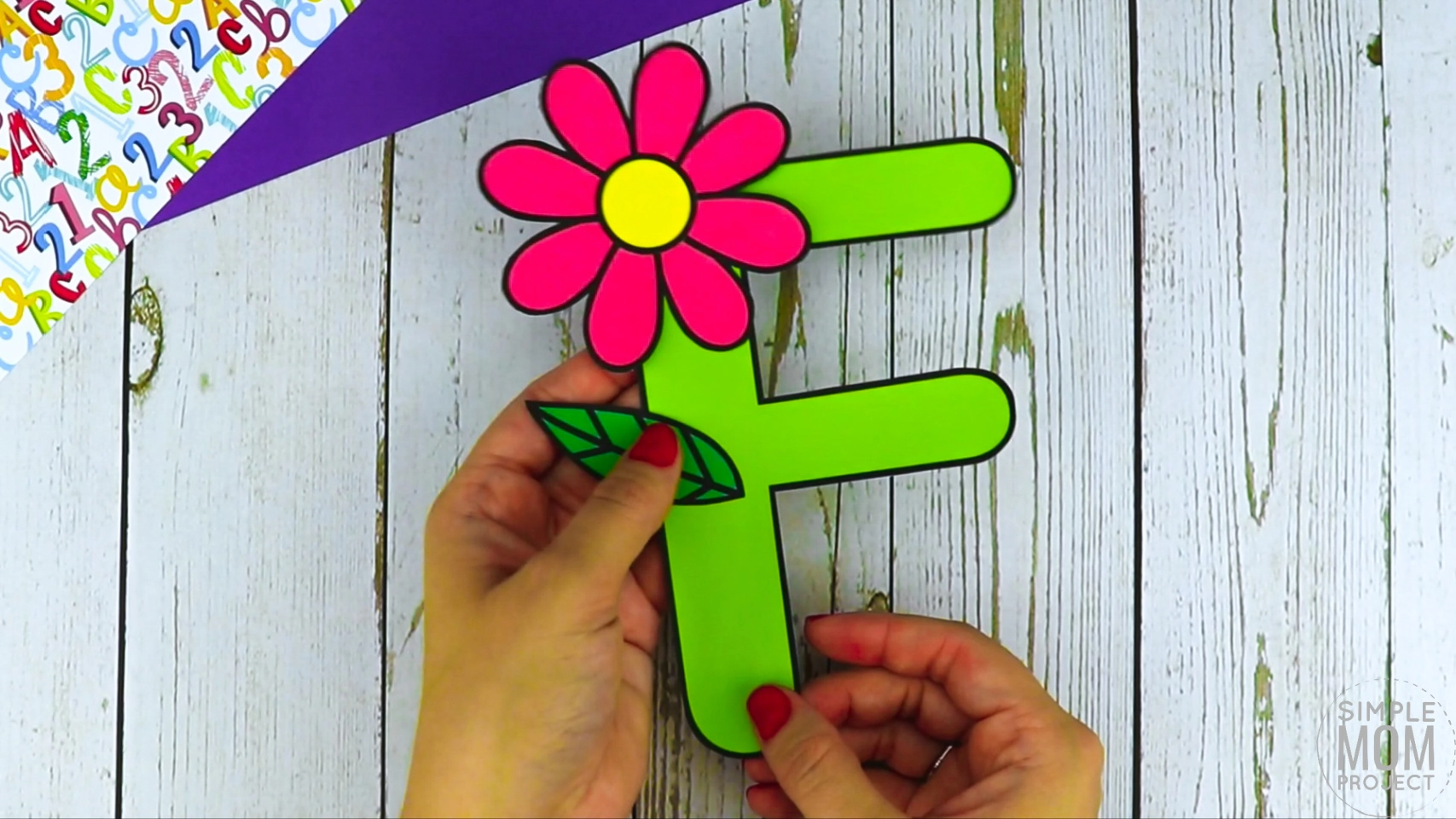 Lastly, glue on the disc flower onto the petals.
Now, your beautiful letter F flower craft template is complete!
More Options to Choose:
You can print the blank version and trace the cut outs on card stock paper for a sturdier letter f craft,
Print the letter f template in color for a simple and easy rainy day craft or,
Print the blank letter f template and use it as a fun coloring sheet activity and then glue the pieces of the letter f craft together.
Free Printable Letter F Craft Template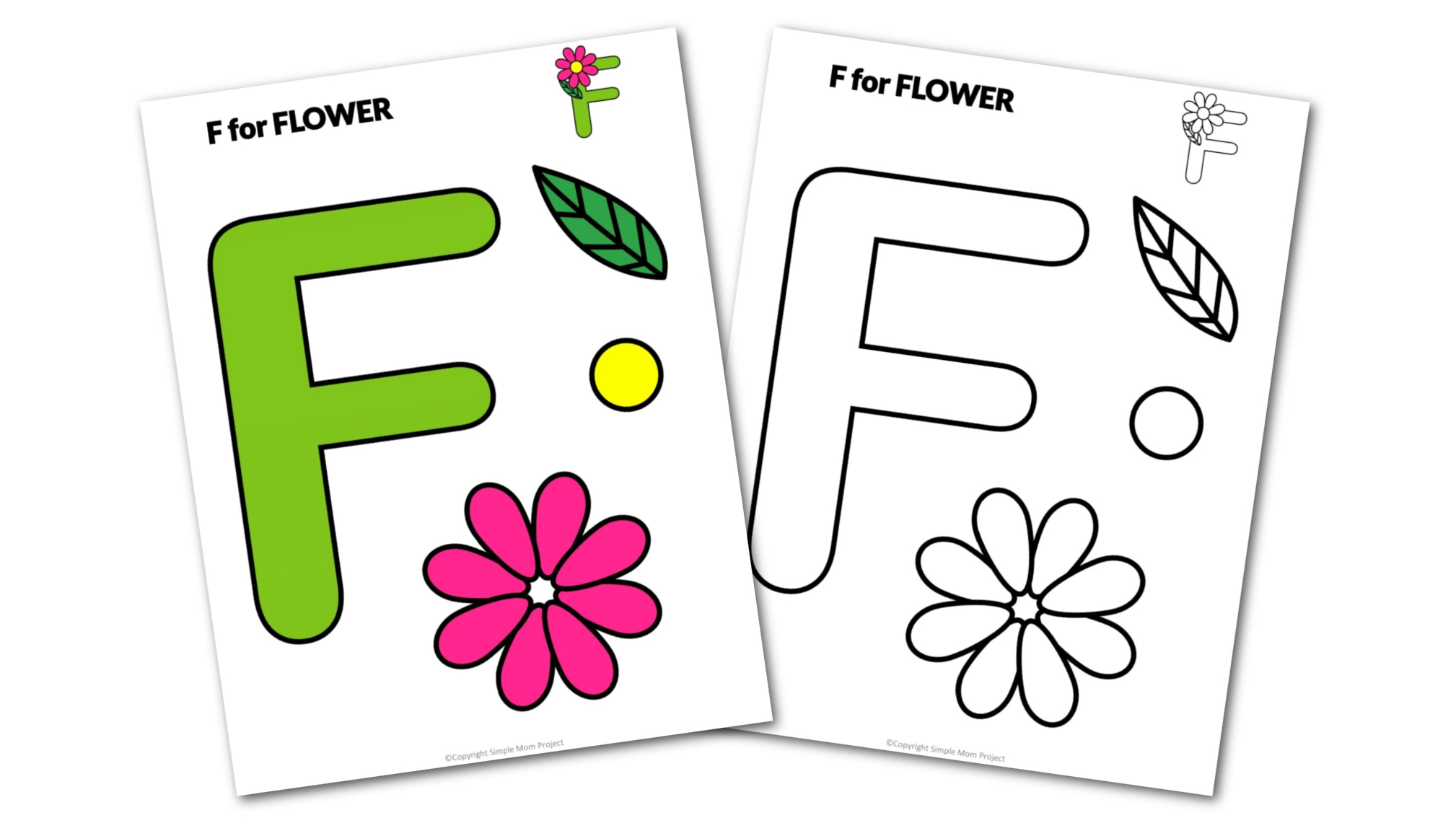 Wondering what makes this simple printable letter F flower craft preschool letter unique?
It has two different versions for your toddler, preschool and kindergarten to choose.
We have the basic black and white letter F flower drawing template if your little one likes to fill it in with colors first.
We also have the colored letter F flower printable template if they want to directly cut and paste all the patterns together.
Don't forget to share your learning plans in the comments.
Need more alphabet letters fun? Check out our packed list of alphabet for simple craft fun with your little ones.  
When you have finished, be sure to share your creation on Simple Mom Project's Facebook Page and follow me on Pinterest!

Kaitlen D.
More Fun Alphabet Crafts