Today we are sharing this free printable letter T for tree craft template worksheets for  kids to enjoy.
This simple printable letter T craft template is the perfect way to teach the kids the /T/ sound, uppercase and lowercase letter T.
Grab other things that start with the letter T like a tiger, turkey and turtle stuffed toy or the Thomas train and tractor toy as your child makes this basic printable letter T for tree craft.
Done working with this cut-and-paste craft?
Check out other fun free preschool crafts that start with the letter T!
We have the free printable tiger craft, sea turtle craft, heart turtle craft, triceratops craft, tyrannosaurus craft and tulip craft.
Making this preschool printable letter T craft template enhances your little one's fine motor skills, coloring, focus and creativity.
Scroll down to see the simple instructions and video tutorial to make this letter T for tree craft.


Need more crafty fun? Check out our Letter C, Letter G and Letter Y craft.
 T
hey are perfect for those days when staying indoors is the only thing your family can do!
*By the way, this post may contain affiliate links which means I may receive a small commission at no additional cost to you if an item is purchase through that link. For more information, click here.*
Free Printable Cut and Paste Letter T Craft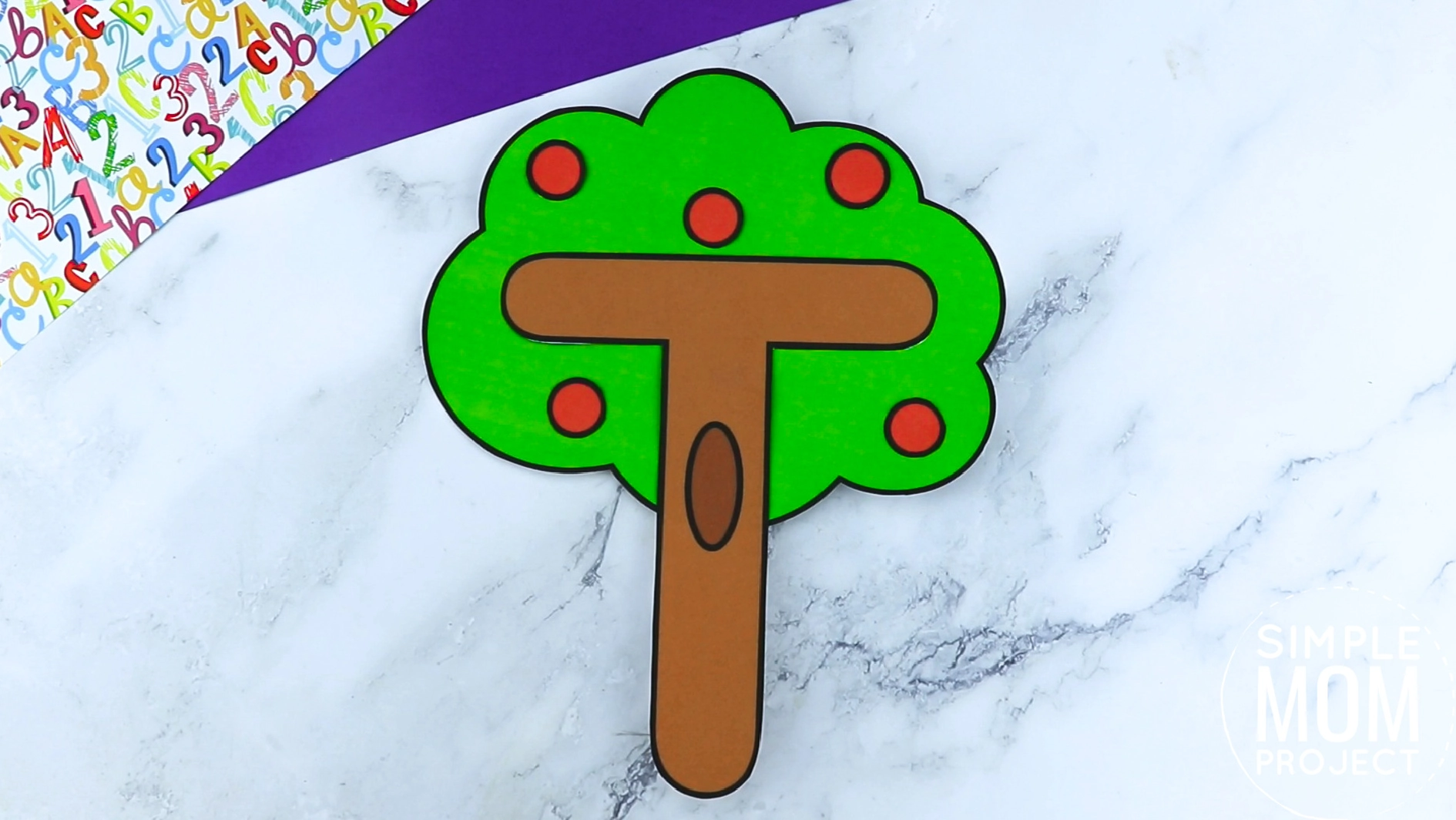 Ideas for Easy Preschool Paper Letter T Craft
We love to share with you these great ideas on how to maximize the use of free printable letter T craft templates with your kids.
1. Children's Books About Trees
Reading stories to our children regularly helps develop their communication skills, listening abilities, imagination and memory.
Find great books that involve the alphabet or the letter T for tree craft for kids.
Here are the lists of my little one's favorite books about trees that will surely be loved by your kids, too.
2. Fun Color Recognition
Making this free printable letter T for tree craft template allows children to get creative with the most amazing colors and patterns as they explore the beauty of nature.
Print the black and white version of this letter T craft template on a white sheet of paper.
Have your child sit back with some crayons or colored pencils as they fill in the spaces with whatever color they choose.
You can also label the trunk, leaves and fruits with the color name you like and let your child practice their color recognition.
Print many letter T craft templates to offer to your kids' friends for fun and productive weekend activities.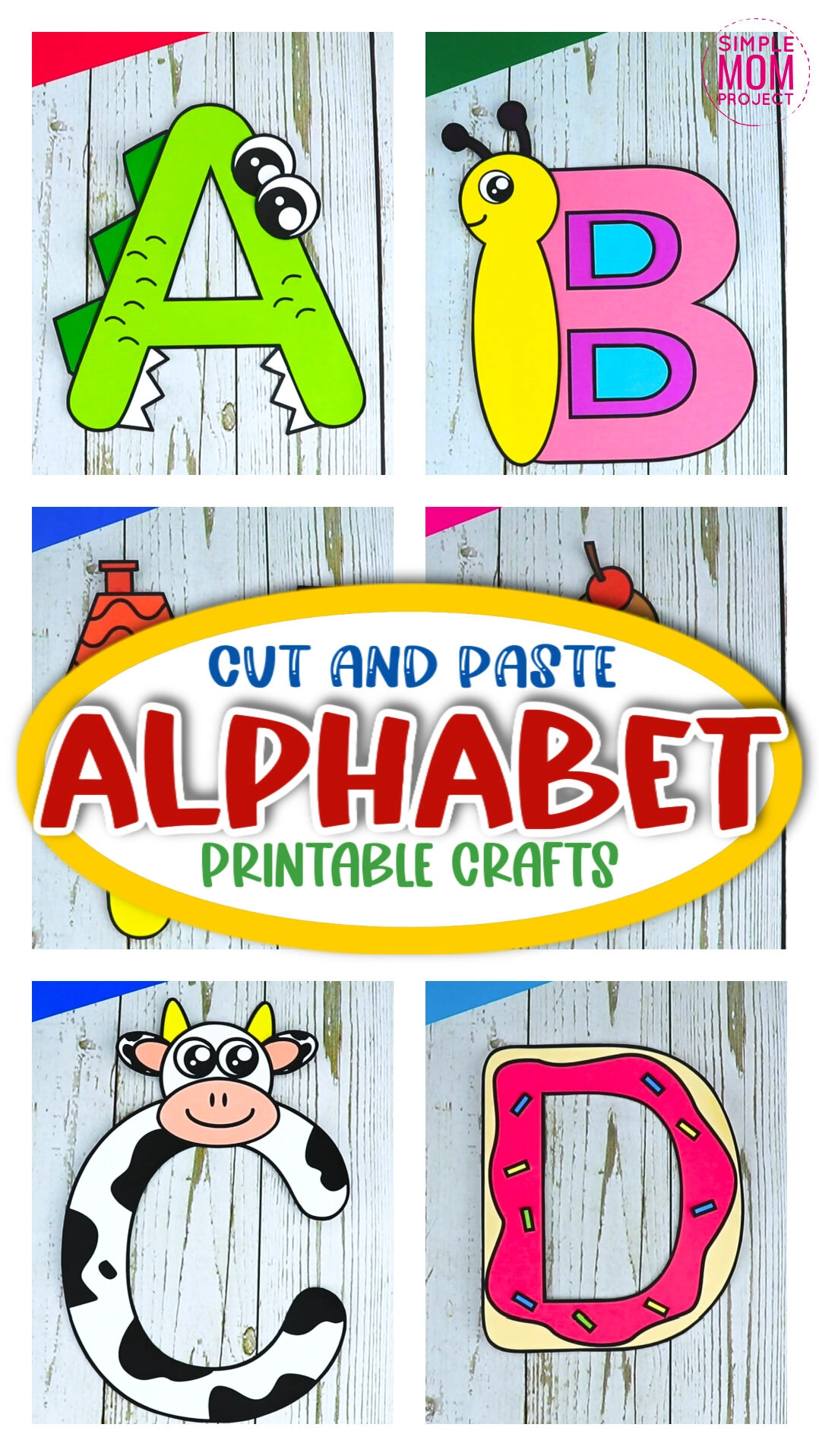 3. Creative Letter T for Tree Craft
Need some easy crafts for kids that will keep them busy and engaged?
This simple printable letter T for tree craft template inspires us to make DIY trees using recycled materials you probably have in your home.
First, paint your little one's hand with brown paint and press it onto a white paper.
Use a paint brush and brown paint to make the tree trunk.
Instruct your child to dip a finger into green paint and make fingerprints all over branches.
Next, dip your child's finger into a red paint to make fruits and leave it for a few minutes to dry.
This beautiful tree handprint art is so easy and kids will definitely enjoy exploring all colorful paints.
Display it anywhere in your living room to boost your little one's self-confidence.
4. Letter of the Week: Letter T
We love it when DIY crafts are quick, fun and easy that even a preschooler can do on their own.
This cut-and-paste craft is so much fun and what's best is, it can be paired with other printable templates that start with the letter T!
Gather all the classic craft materials and print this free printable heart turtle craft template.
Have your child enjoy the process of cutting and gluing the heart turtle craft patterns together and turn it into a lovely invitation card!
Glue the finished turtle heart craft onto a folded in half construction paper or simply write down the party details directly to the turtle craft.
Add decorative items such as glitters, sequins or ribbons and give it away to your guests.
All of these marvelous letter T preschool craft ideas are easy peasy and would work well for a toddler, preschool or kindergarten.


Letter T Craft Supplies Needed
Printable Letter T Template (FOUND AT THE BOTTOM)
Keep scrolling to get your very own letter t craft today and start with your little ones and their alphabet craft buddies today!
Letter T Craft Instructions
Print out which free printable letter T craft template your kids like then cut out the pattern pieces.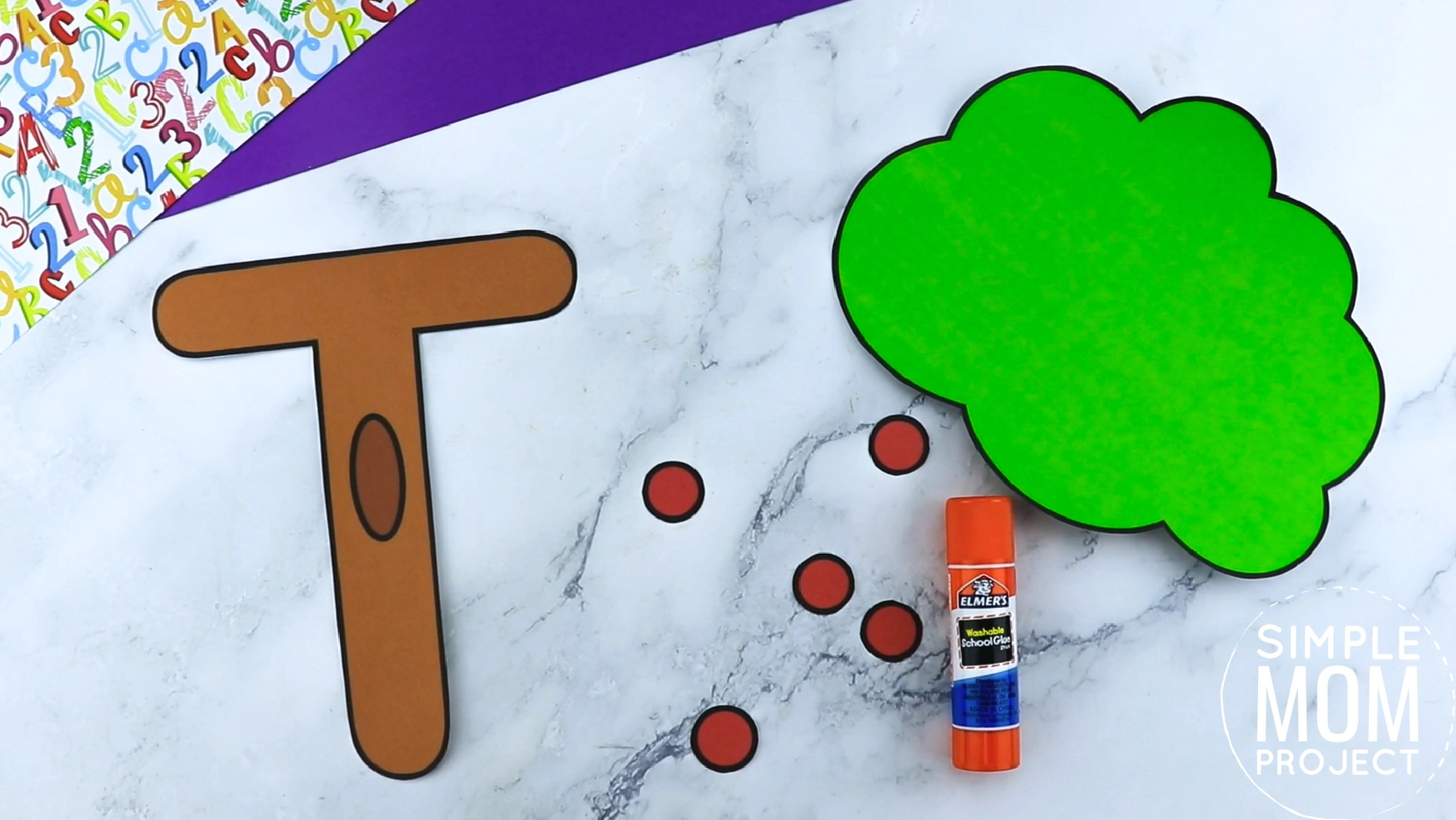 First, glue the trunk onto the leaves.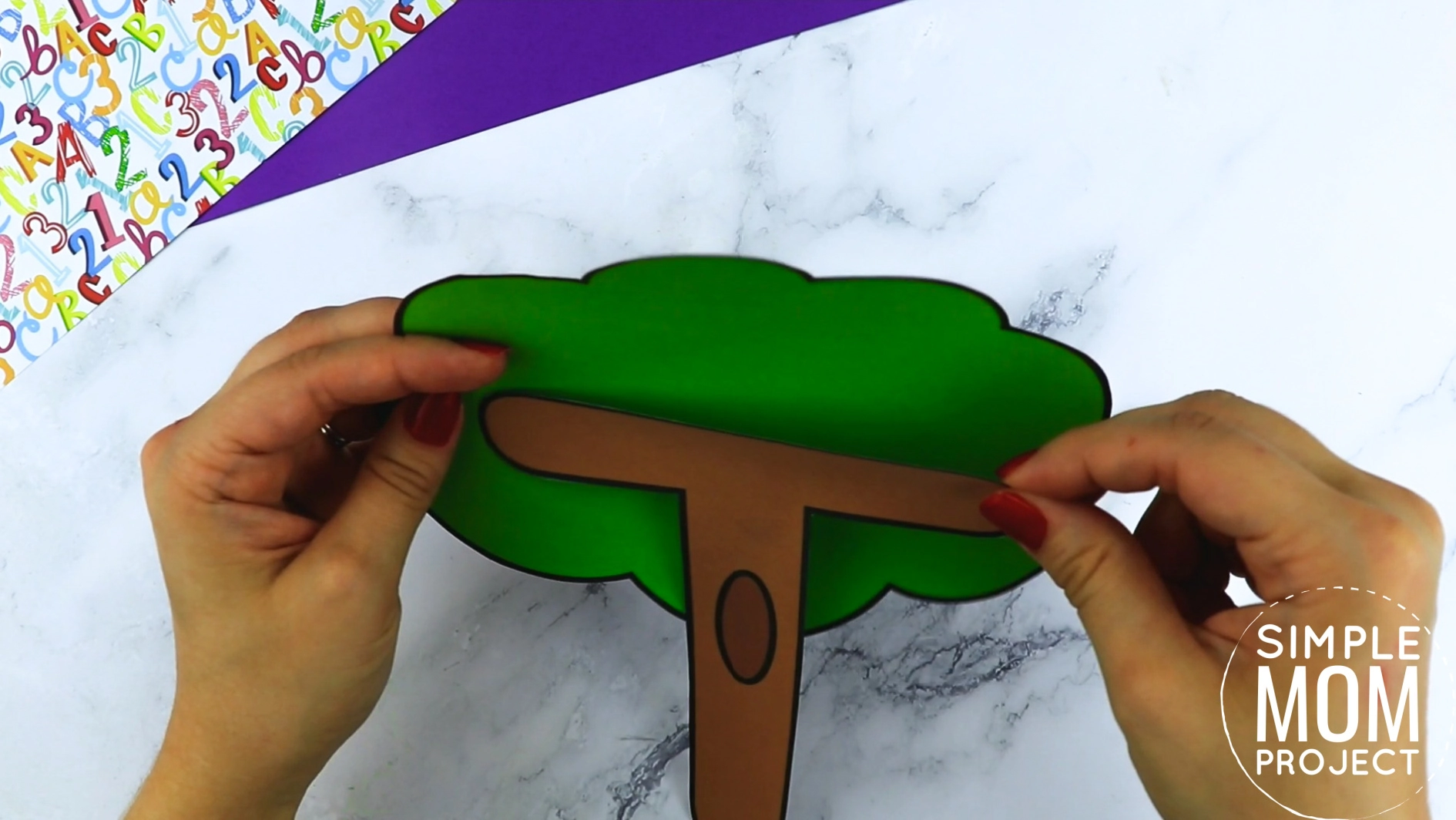 Then, glue all the fruits onto the tree.
This easy cut-and-paste letter T for tree craft is the ideal alphabet activity for your little learners.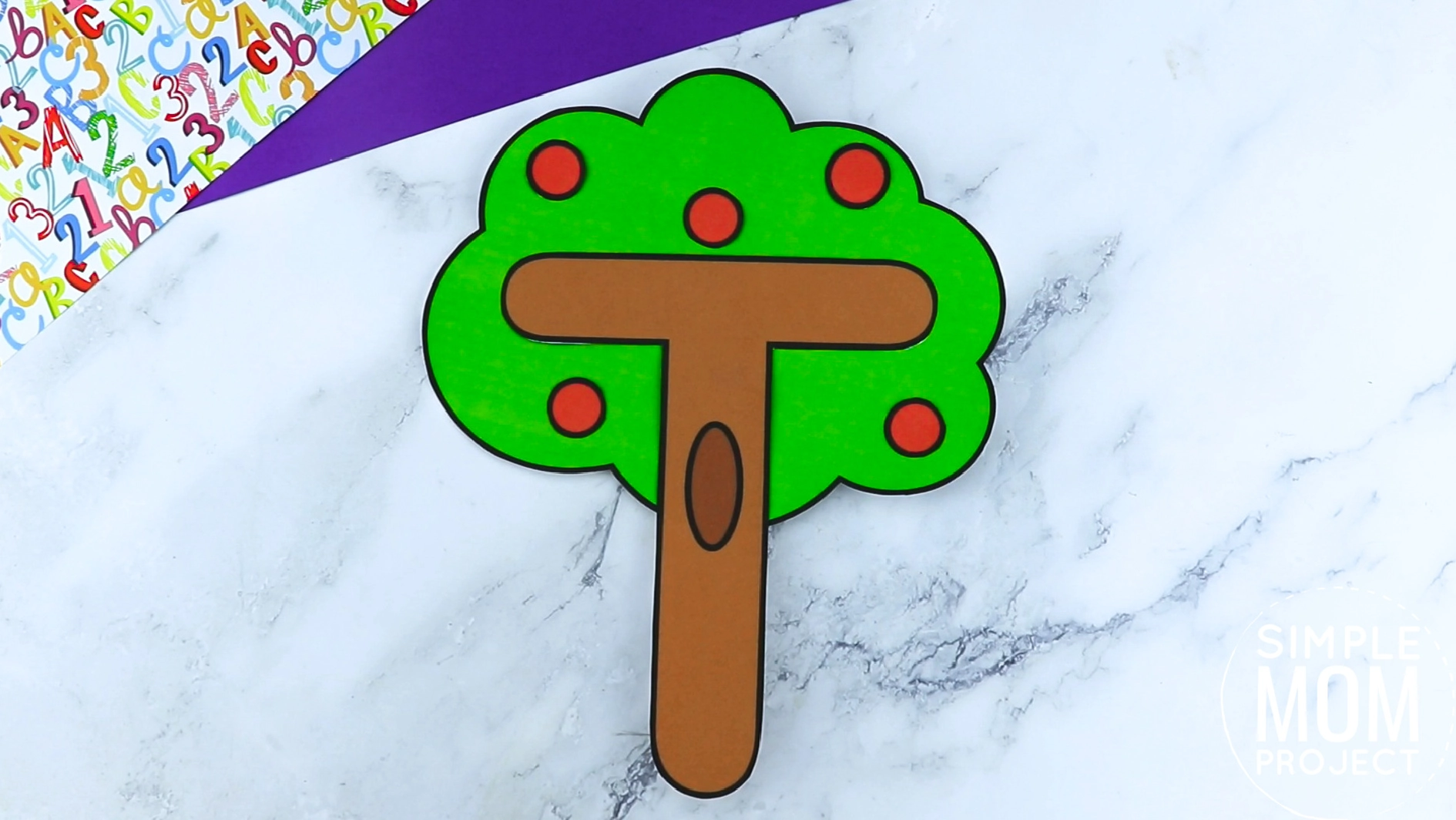 More Options to Choose:
You can print the blank version and trace the cut outs on card stock paper for a sturdier letter t craft,
Print the letter t template in color for a simple and easy rainy day craft or,
Print the blank letter t template and use it as a fun coloring sheet activity and then glue the pieces of the letter t craft together.
Free Printable Letter T Craft Template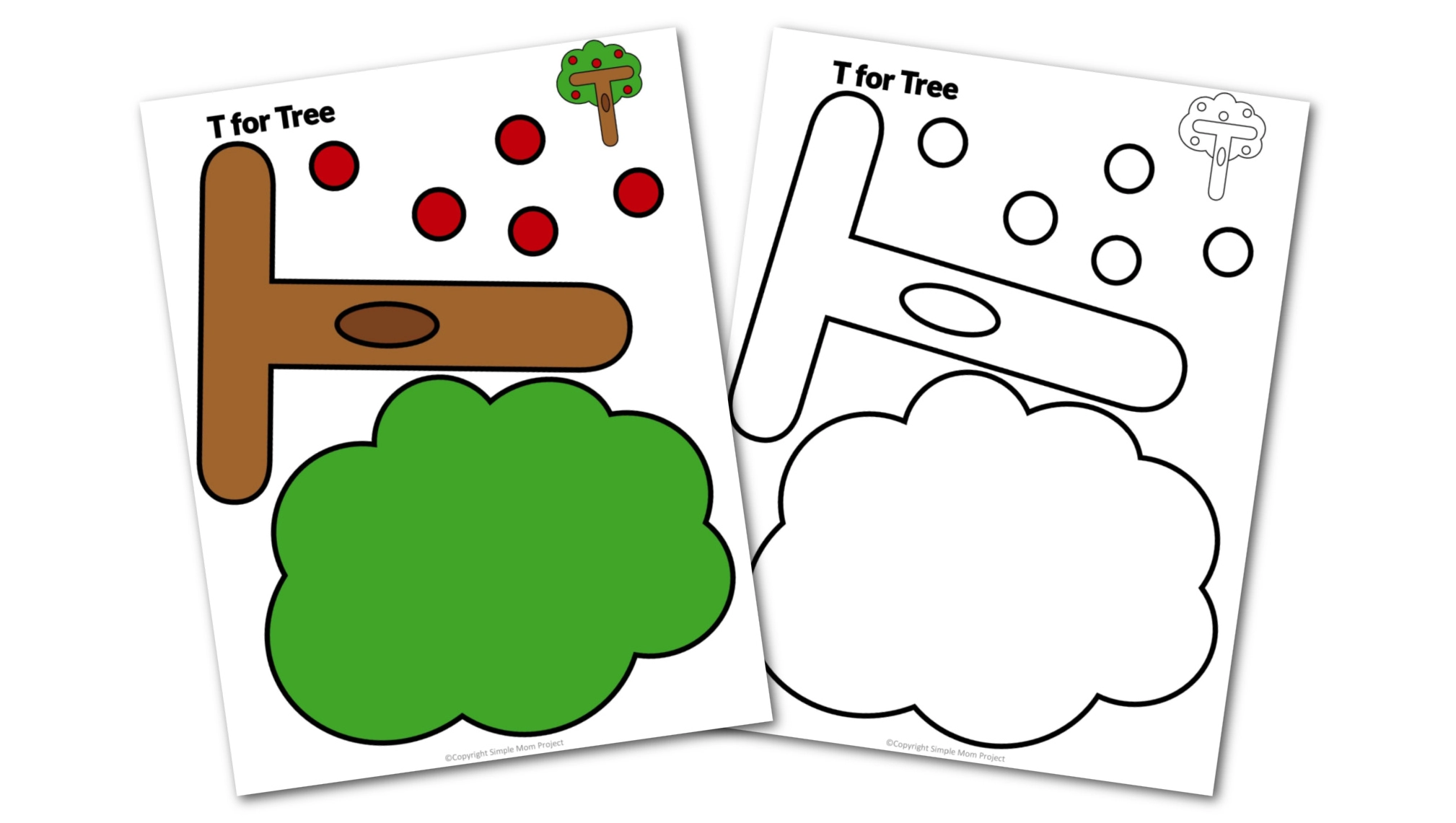 This alphabet letter T craft template comes with two amazing versions for your toddler, preschool and kindergarten.
We have the black and white letter T for tree drawing template for your child to fill in with colors and the easy cut-and-paste colored letter T for tree craft template.
Don't forget to share your learning plans in the comments.
Need more alphabet letters fun? Check out our packed list of alphabet for simple craft fun with your little ones.  
When you have finished, be sure to share your creation on Simple Mom Project's Facebook Page and follow me on Pinterest!

Kaitlen D.
More Fun Alphabet Crafts