Looking for fun activities to do at home with your kids?
We've got you covered!
This free printable veterinarian craft template is perfect for kids who are animal-lovers.
Making this simple printable veterinarian craft template motivates children to work on their fine motor skills and creativity.
Cut out the veterinarian craft and use it for coloring, stencils, vet writing prompts, craft and scrapbook projects.
Print as many veterinarian templates as you want to offer to your friends and family.
Check out the simple step-by-step directions and short tutorial video below as you make your own community helper.


Need more crafty fun? Check out our Doctor, Chef and Nurse craft.
 T
hey are perfect for those days when staying indoors is the only thing your family can do!
*By the way, this post may contain affiliate links which means I may receive a small commission at no additional cost to you if an item is purchase through that link. For more information, click here.*
Free Printable Cut and Paste Veterinarian Craft
Ideas for Easy Preschool Paper Veterinarian Craft
We came up with a few brilliant ideas that will help you include this veterinarian craft with your toddler, preschool and kindergarten.
1. Vet Books for Kids
Reading about a veterinarian's life can get your children excited about their career exploration at an early age.
Reading to your child more often helps improve their brain development and language skills.
Pair your veterinarian craft with one of these great books we listed below.
2. Family Quality Time
Children who are spending more quality time with their families develop positive behaviors.
Cherish fun activities like outdoor trips, creating DIY paper arts and craft, and pretend play with your kids.
Sit down and enjoy making this free printable veterinarian craft template with your little one.
Use the finished veterinarian craft as one of the characters in your pretend play.
Gather all the play set materials needed like the scrubs, vet clinic and veterinary equipment.
Encourage your child to come up with dialogues and use their imagination in making scenarios.
For more characters to add in your vet animal hospital imaginative play, try these:

3. Learn Animals Name
Working on this free printable veterinarian craft template helps children learn about animal names.
Play sound games to teach them about animals and the sounds they make.
Create sounds like moo, oink, meow or bark and see if your child can identify the animal you are copying.
This preschool activity helps kids to be aware of the living and nonliving things that surround them.
4. V for Veterinarian
"V for Veterinarian" or "V for Veterinary Clinic"
This free printable veterinarian craft template is the ideal activity for kids who are studying the alphabet letters.
You can also use our free printable letter V for vegetable craft template to teach your little learner the /V/ sound.
Lists down words that start with the letter V and teach them how to correctly pronounce it.
Now, let's move on working on your little one's writing skills.
Show your child the correct way to hold a pencil as they practice tracing uppercase and lowercase letter V.
When your little learner is finished with the worksheets, try other alphabet crafts in our free printable A-to-Z craft templates.
There are a lot of educational ideas in making this free printable veterinarian craft template.
We are happy to be part of your preschool lesson plan and craft activities.


Veterinarian Craft Supplies Needed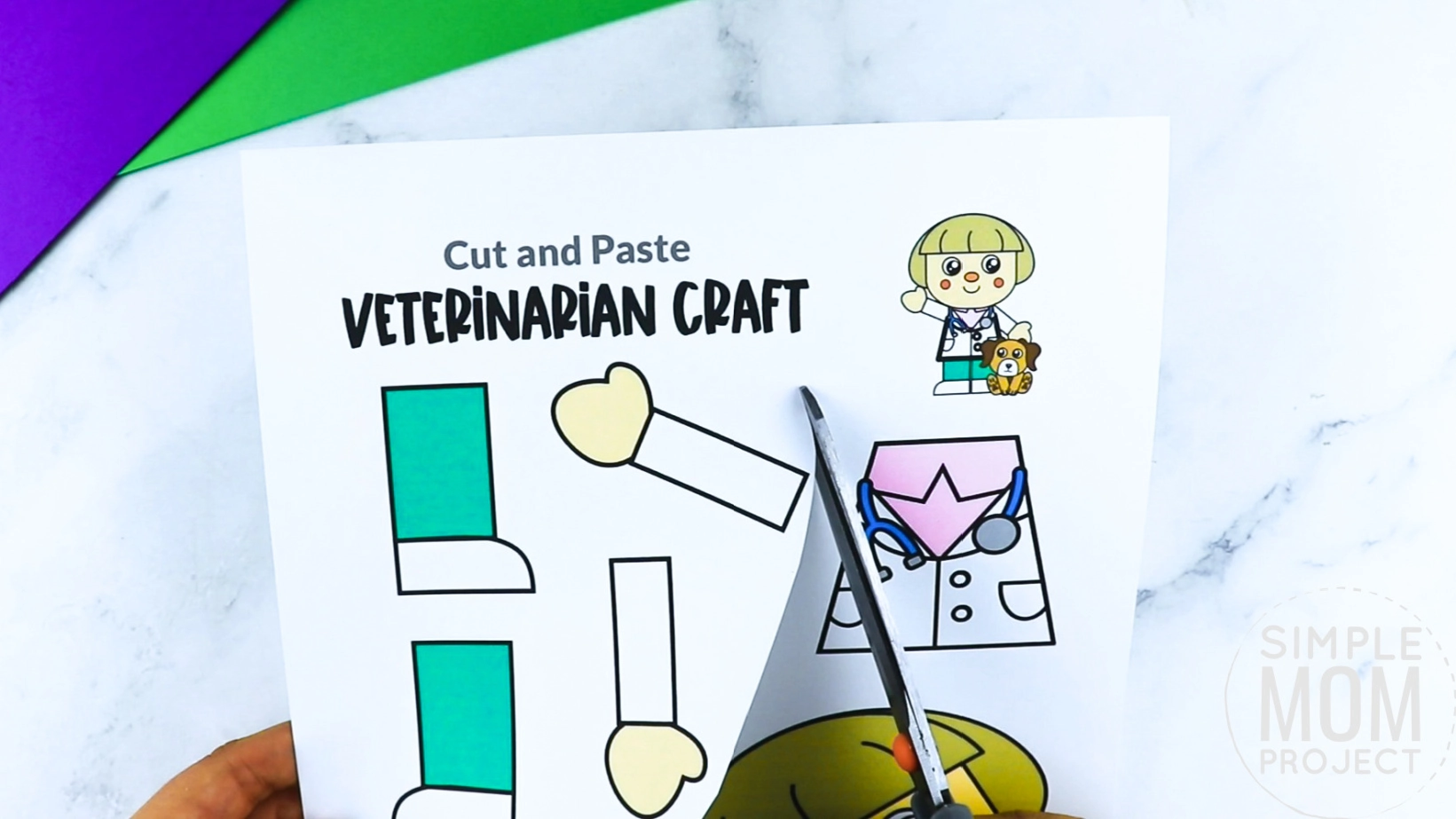 Printable Veterinarian Template (FOUND AT THE BOTTOM)
Keep scrolling to get your very own veterinarian craft today and start with your little ones and their community helper craft buddies today!
Veterinarian Craft Instructions
Are your children excited to start crafting?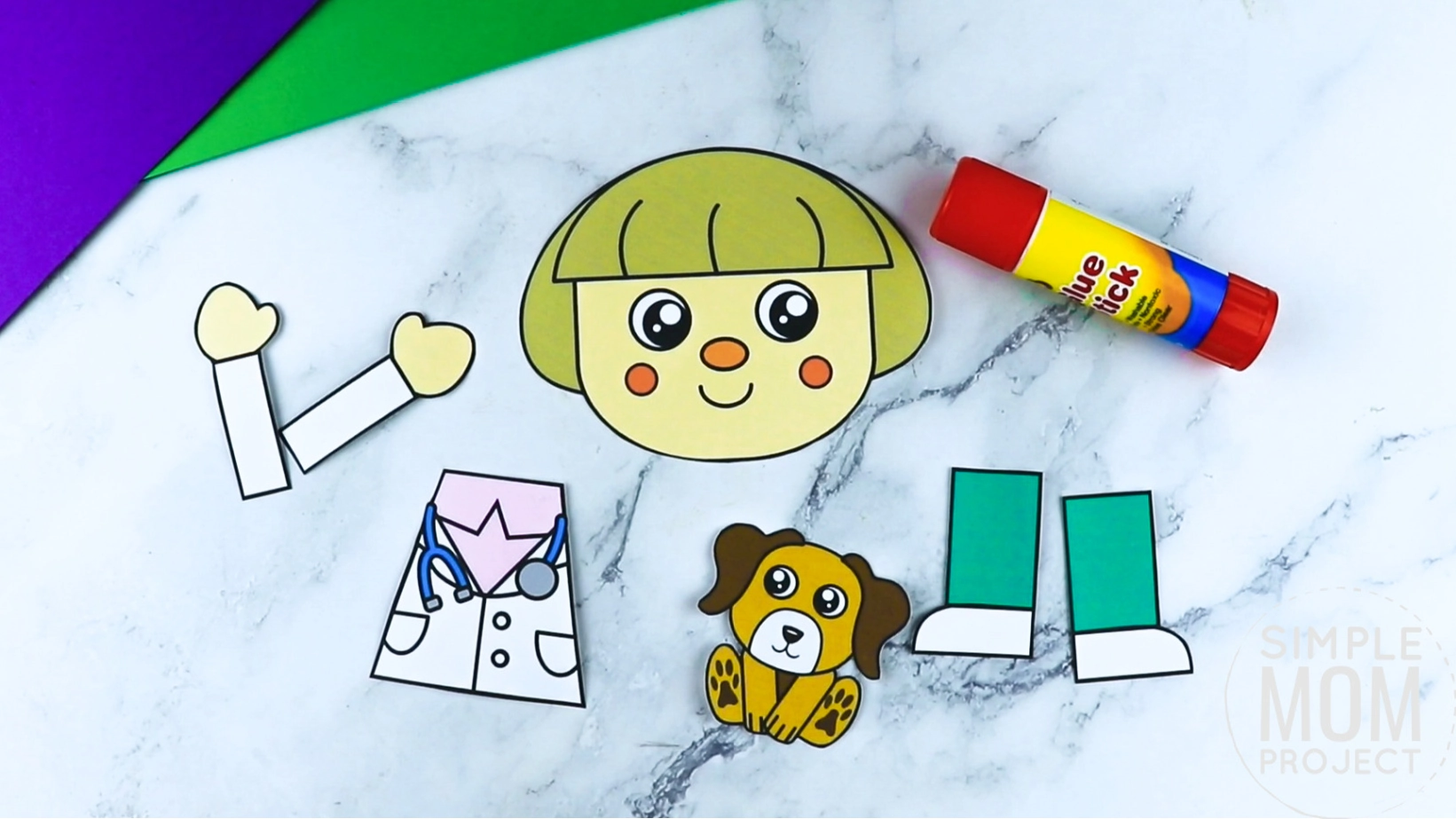 Grab all the materials needed and sit down with your little crafters.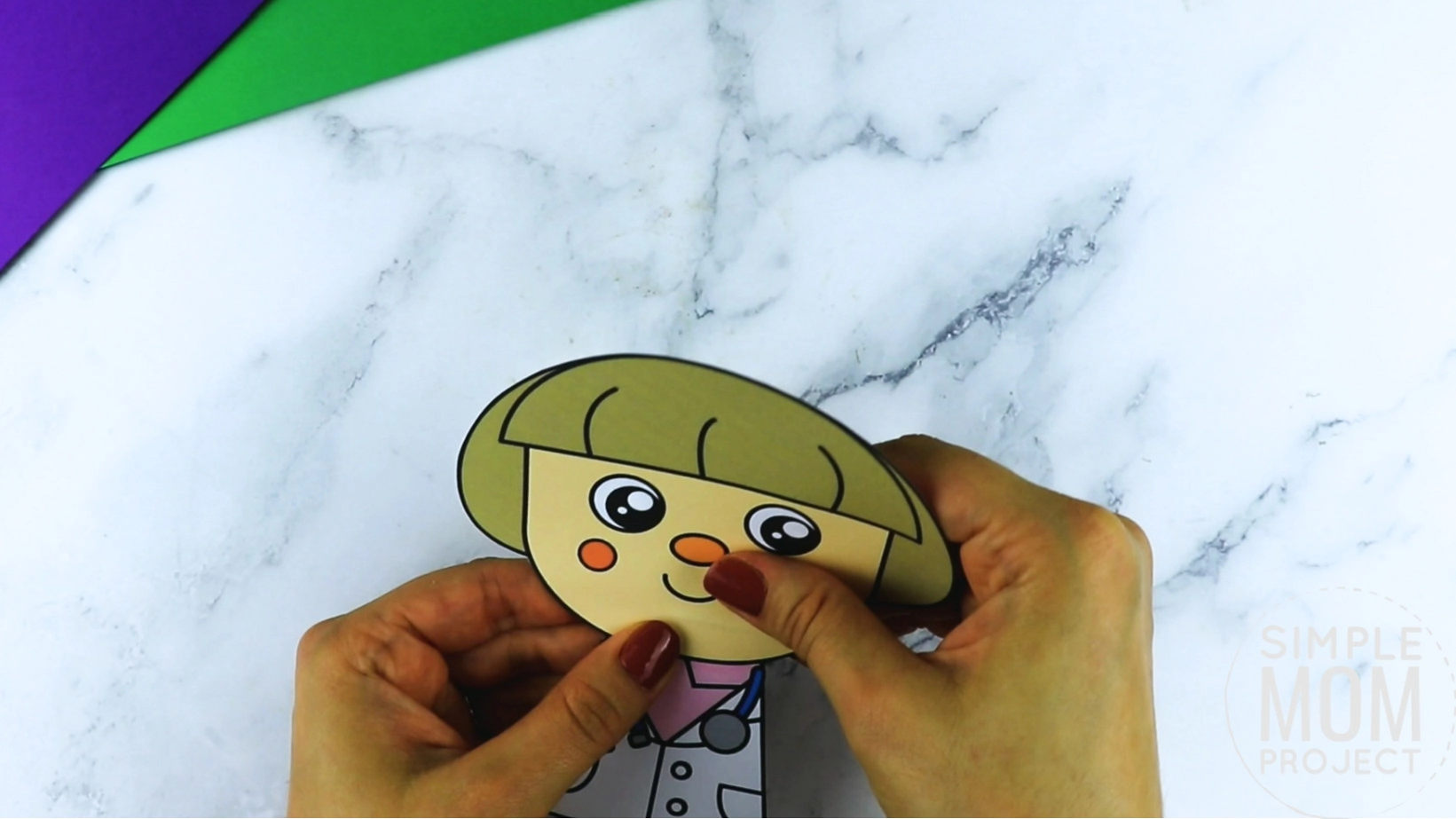 Print out the simple printable veterinarian craft template your child wants to make first.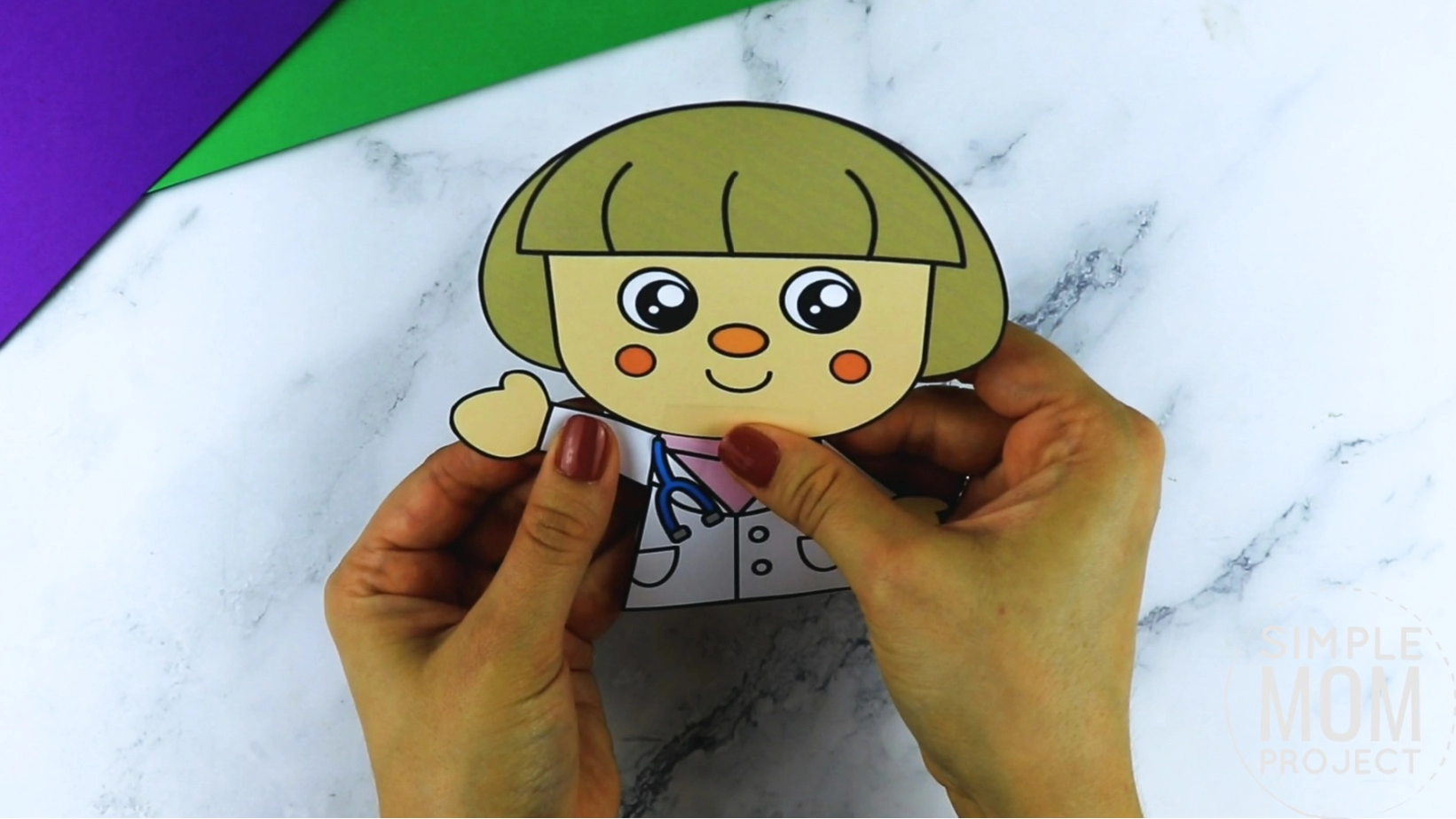 Cut out the free printable veterinarian craft template into individual pieces.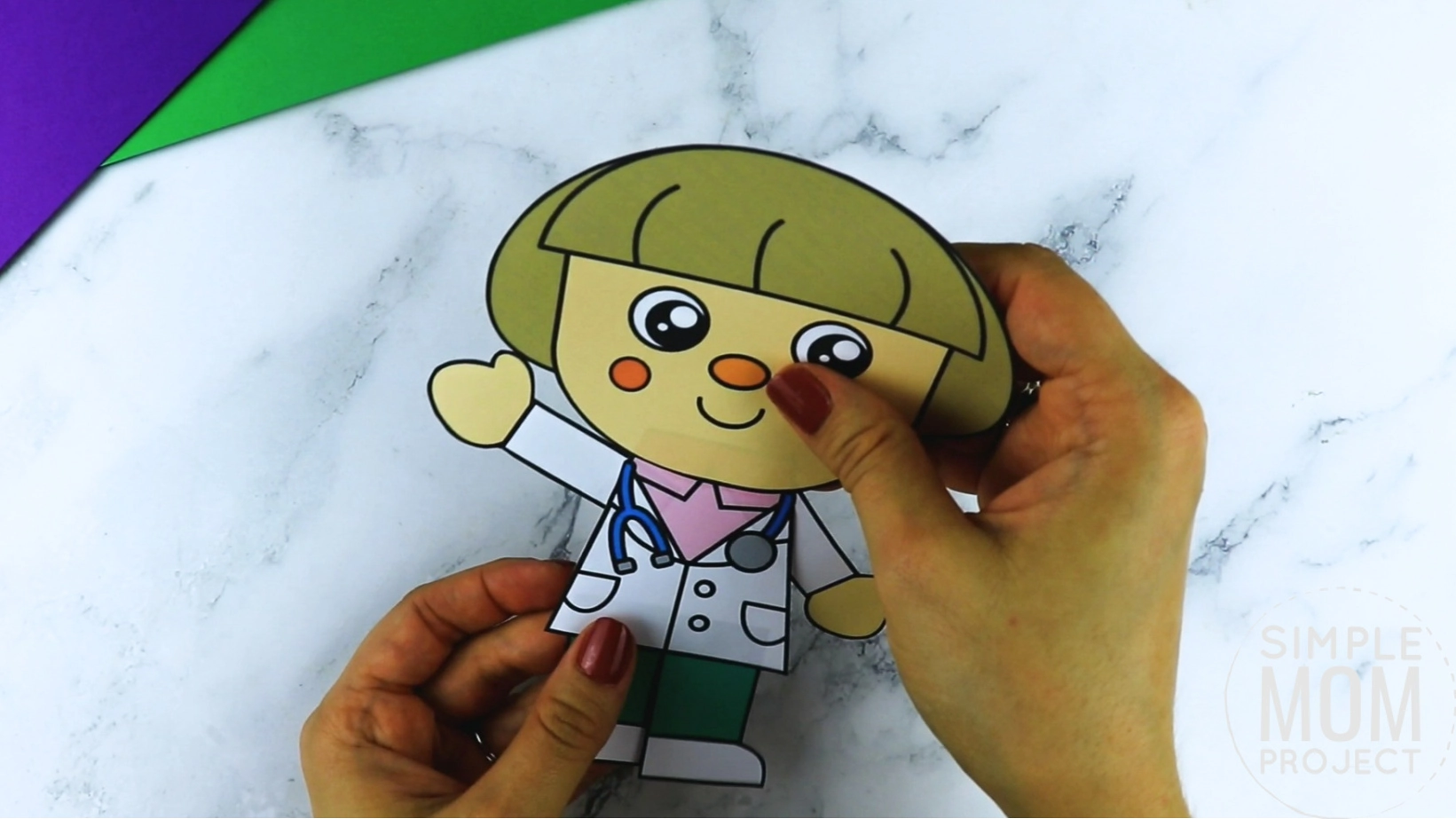 Start gluing the head on top of the body.
Next, glue the arms and legs.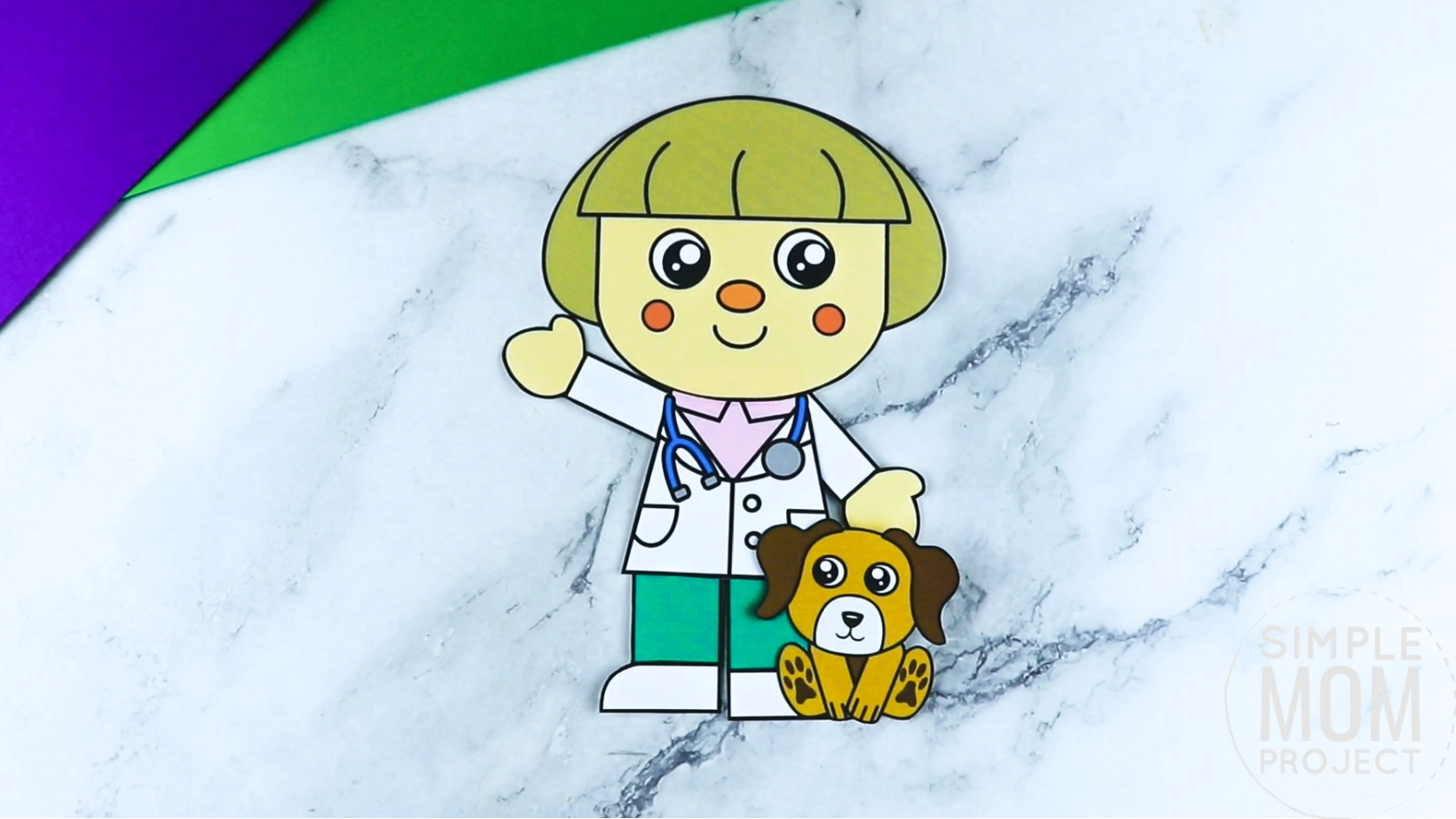 Glue the adorable dog next to the doctor.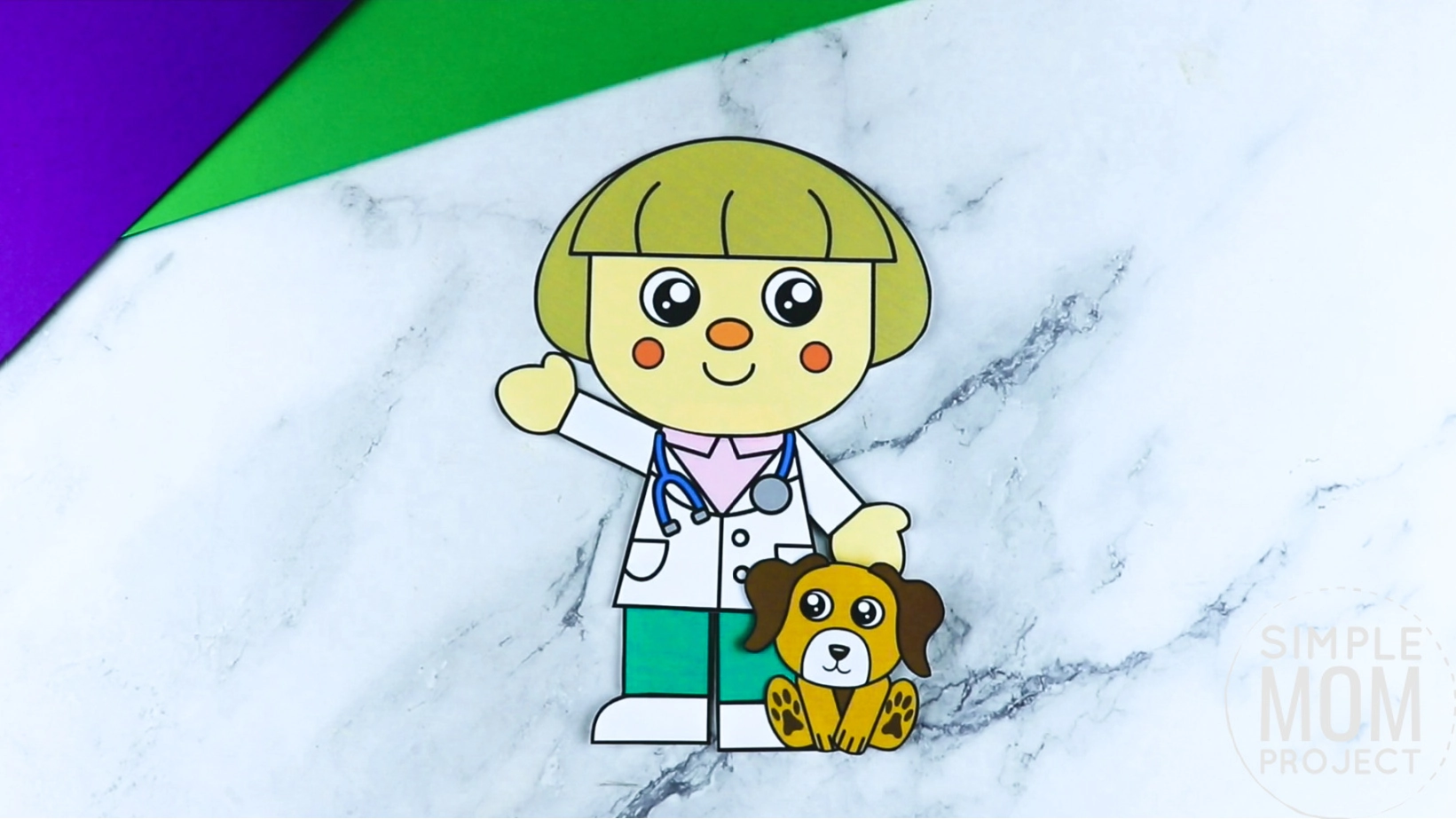 Your veterinarian is finished and ready to take good care of your beloved pets.
More Options to Choose:
You can print the blank version and trace the cut outs on card stock paper for a sturdier veterinarian craft,
Print the veterinarian template in color for a simple and easy rainy day craft or,
Print the blank veterinarian template and use it as a fun coloring sheet activity and glue the pieces of the veterinarian craft together.
Free Printable Veterinarian Craft Template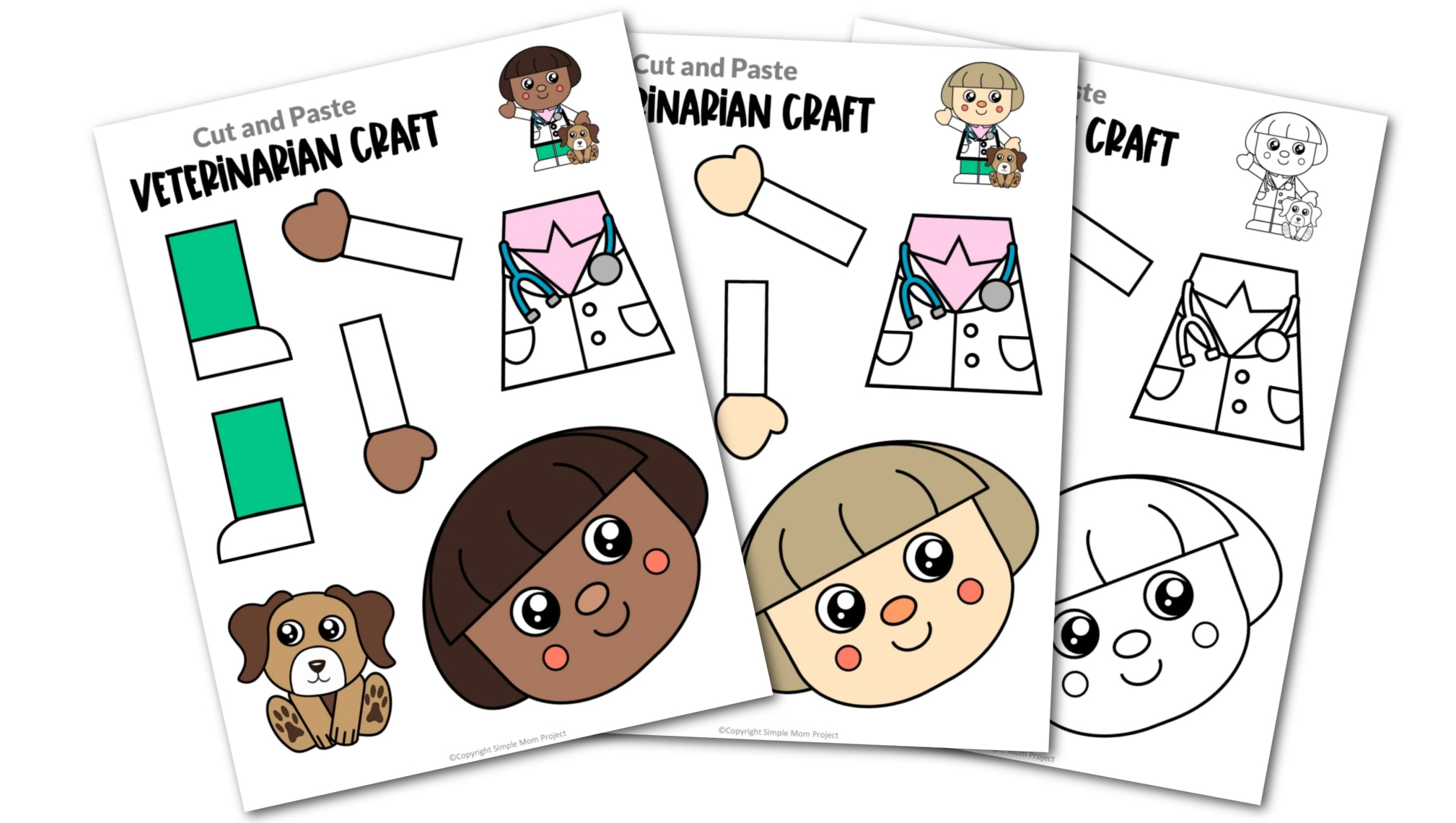 Keep the kids productive with these three sets of free printable veterinarian craft worksheets.
There's the veterinarian template in basic black and white line drawing with no color to work on your kids' color recognition.
There are two sets of colored veterinarian craft templates for kids to practice their scissor skills.
Don't forget to share your learning plans in the comments.
Need more community helper fun? Check out our packed list of community helpers for simple craft fun with your little ones.  
When you have finished, be sure to share your creation on Simple Mom Project's Facebook Page and follow me on Pinterest!

Kaitlen D.
More Fun Community Helper Crafts