Looking for things to do to keep the kids entertained during their active time?
Look no further!
This easy printable rooster template will boost your child's creativity, fine motor skills and imagination.
Our free printable rooster outline is the perfect simple activity for children who are studying the letter R sound and exploration of farm animals.
Cut out the rooster shape and use it for coloring, stencil, string art or mosaic pattern, easy kids' crafts and more.
This article includes a cool illustration of a rooster design template that you can easily download as many as you want.
At the end of this post, you will see related printable templates for a follow-up activity.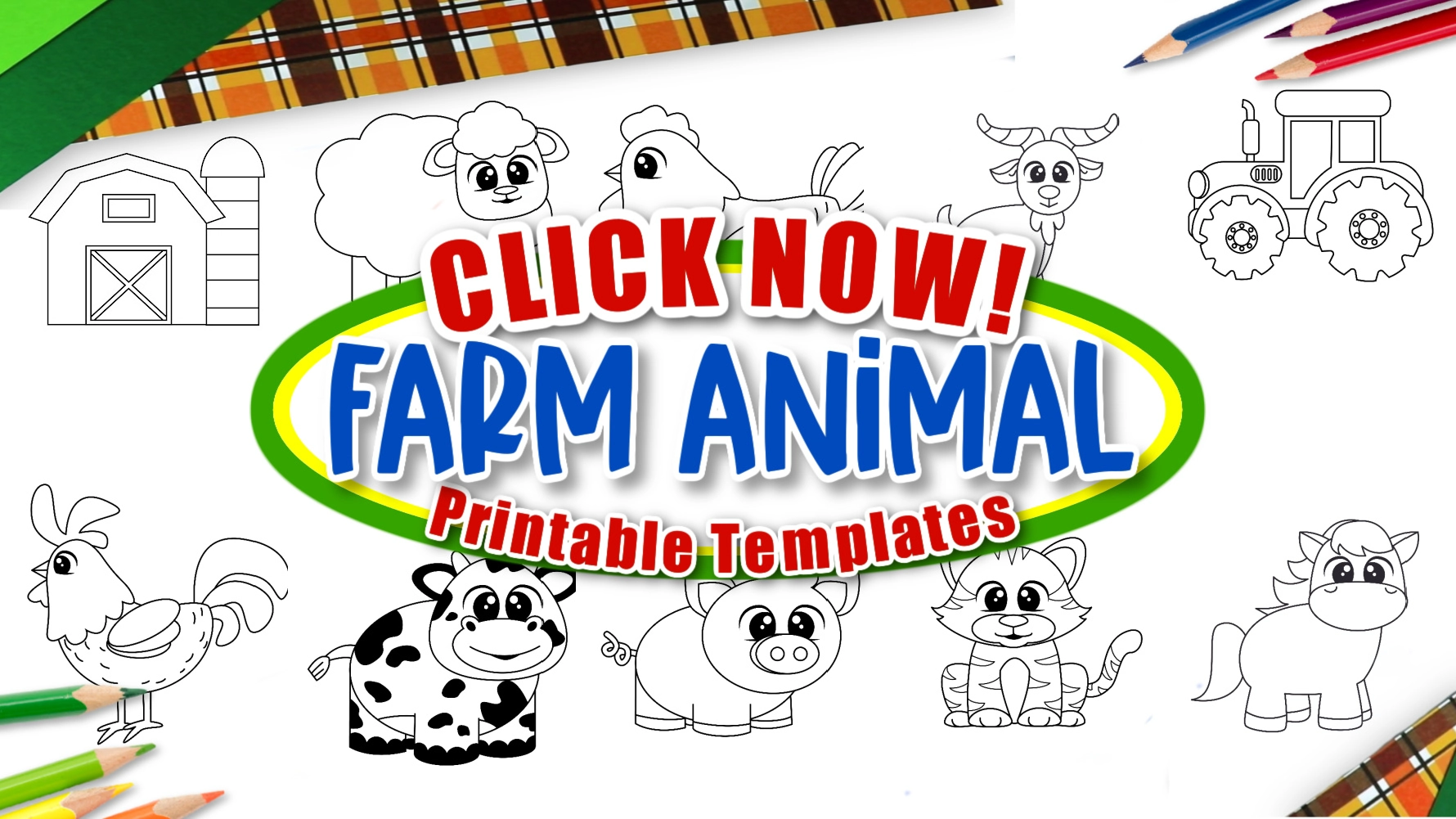 *By the way, this post may contain affiliate links which means I may receive a small commission at no additional cost to you if an item is purchase through that link. For more information, click here.*
Free Printable Rooster Template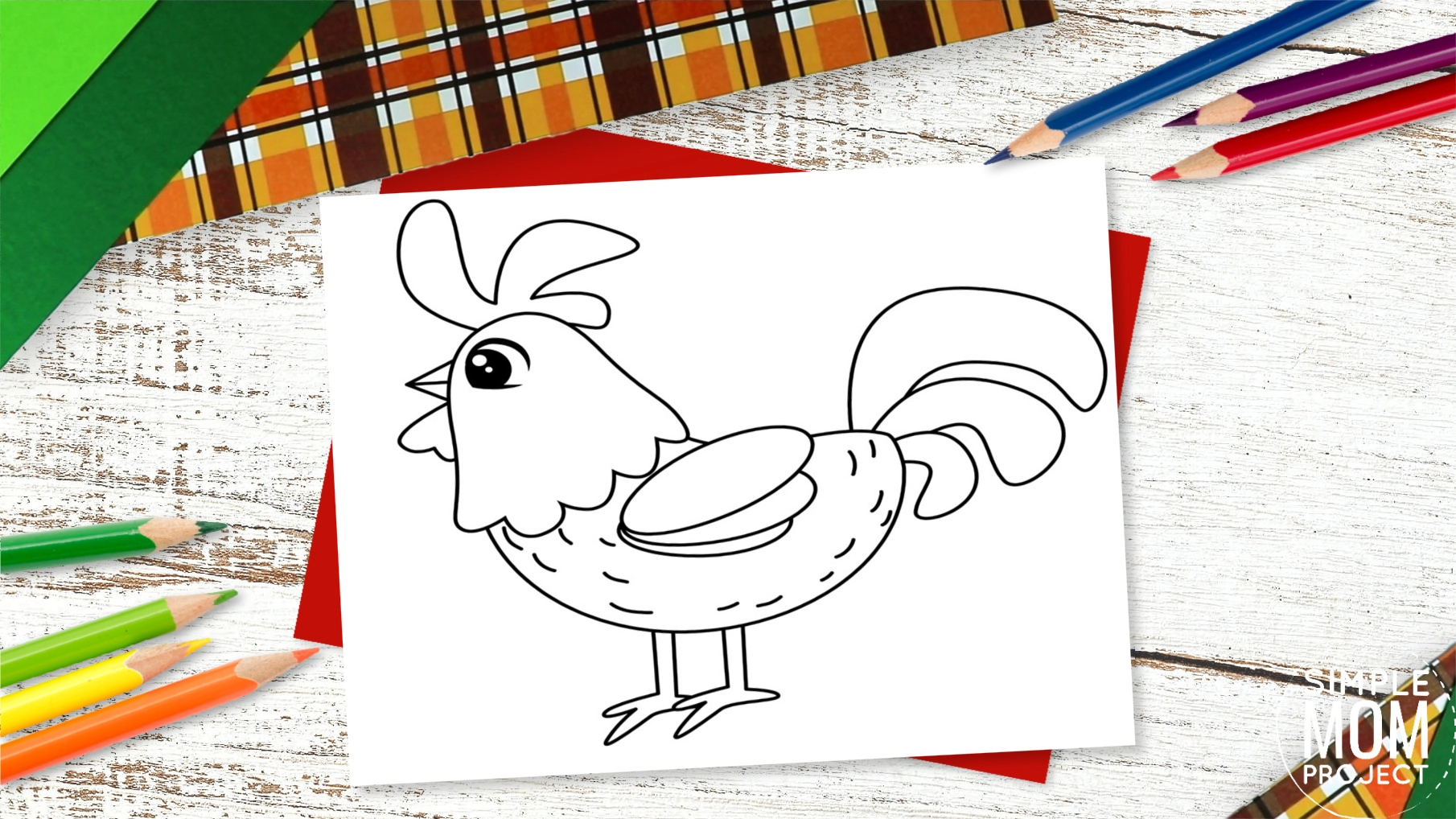 Rooster Template Materials Needed:
Printable Rooster Template (FOUND AT THE BOTTOM)
Make your child's finished rooster template a forever memory by laminating it! We use this laminator and cannot express how much we love it! It is not only inexpensive, it is SO easy to use!
Your kids will love seeing how much you adore their art work when you laminate and display it for years to come!
Ideas for Rooster Template
We're glad to share with you these great ideas on how to incorporate these free printable template little roosters in your daily life with the kids.
1. Classic Farm Animal Books
You might wonder if there are other ways to occupy your little ones.
That's where these popular books about roosters come to the rescue.
When you're done with our simple rooster printable template, read together to create a deeper bond between you and your kids.
2. Imaginative Play
Children love pretend play which gives us the idea to make a puppet out of these free printable rooster templates!
Take out the pack of crayons, scissors and glue, and let the kids enjoy working on these printables.
Here are the options on how to create puppets using common craft materials.
Cut out the shaped rooster pattern and glue on a small paper lunch bag.
Or you may want to glue on a popsicle stick or paper straw at the back of the finished rooster craft.
This rooster puppet is so easy that even preschoolers can do it with minimal adult supervision.

3. DIY Rooster Invitation Cards
Creating a cute invitation card is as easy as color, cut, glue and write.
Print as many as you want and take time to design each printable rooster template.
When you're satisfied with the outcome, glue the rooster shape onto a folded construction paper.
Then, encourage your little one to write down the details of the event.
Add decorative items such as glitters, sequins or ribbons to make your invitation card stand out.
Distribute it to the guests for your upcoming barnyard theme party.
If you're looking for more farm animal printable templates to turn into invitation cards, download these:
4. Barnyard Theme Bedroom Décor
You don't need to be an expert to decorate your child's bedroom.
Using our printable rooster vector and some common items you probably already have; you can make a barnyard theme décor.
Turn the finished rooster craft to a wooden farm puzzle where you can hang it in your child's bedroom.
You can also create lovely garlands, wall art stickers or study table displays.
Let your kids' creativity flow, and see what else they can come up with this simple printable rooster template.
We hope you enjoyed these rooster template ideas with your little ones.
We love being part of your craft preschool activities!
Printable Rooster Template: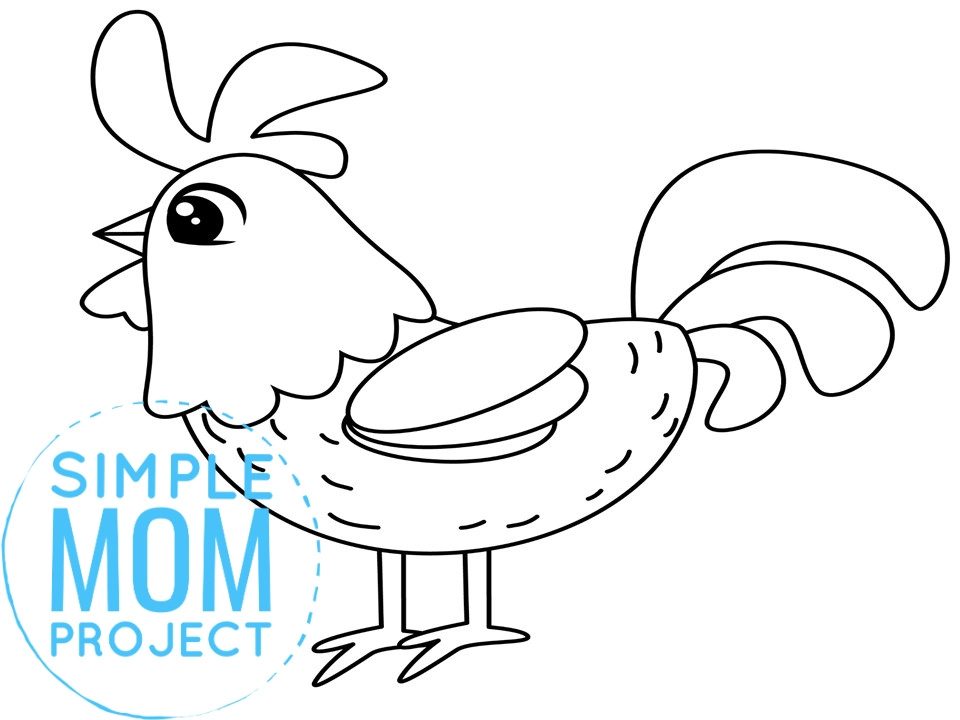 This preschool printable rooster template is a basic black and white line drawing suitable for children of all ages.
Take out all the coloring or painting materials and let your little ones decide how they like to design their own artwork.
Having a great time making tons of your favorite farm animal crafts?
Be sure to share your story and fun experiences in using these rooster printables in the comment section.
When you have finished, be sure to share your creation on Simple Mom Project's Facebook Page and follow me on Pinterest!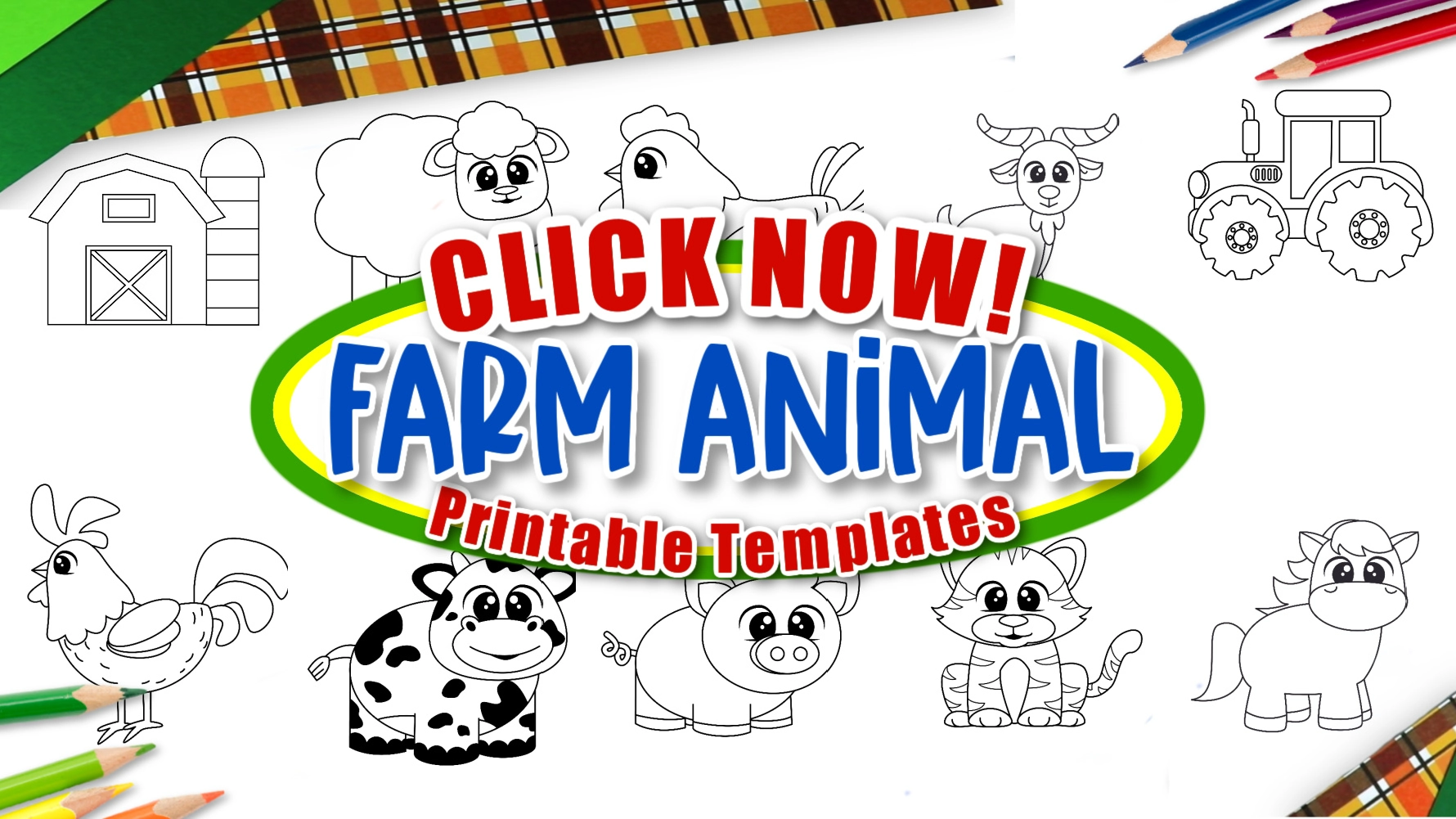 Kaitlen D.
More Fun Farm Animal Templates