It's been so fun sharing educational crafts and farm unit ideas with you.
Today, enjoy making this free printable tractor craft template as part of our farm theme craft activities.
Let the kids of all ages enjoy the process of making this easy printable tractor craft template.
Children will have the chance to work on their fine motor skills, concentration and creativity.
Cut out the tractor shape and use it for coloring, educational crafts, school projects and classroom décor.
Keep scrolling down to download the two amazing versions of free printable tractor templates.
Follow the step-by-step instructions and watch the tutorial video as you build your own tractor craft.


Need more crafty fun? Check out our Farmer, Barn and Pig craft.
 T
hey are perfect for those days when staying indoors is the only thing your family can do!
*By the way, this post may contain affiliate links which means I may receive a small commission at no additional cost to you if an item is purchase through that link. For more information, click here.*
Free Printable Cut and Paste Tractor Craft
Ideas for Easy Preschool Paper Tractor Craft
Let's take a look at these wonderful ideas on how to include this free printable tractor craft template in your child's daily life.
1. Tractor Books for Kids
Spending time reading to your little one shows that reading plays an important role in their development.
When you're done reading, discuss the book together to increase your child's thinking skills.
We list down some of the best children's books that would be perfect to pair with this free printable tractor craft template.
2. Footprint Tractor Art
We love easy art ideas for toddler, preschool and kindergarten kids.
Prepare all the simple craft supplies you will need for this activity.
Paint your little one's foot whichever color you desire and gently press it onto a cardstock or cardboard.
While waiting for the footprint to dry, trace our printable tractor craft pieces on a construction paper including the wheels, cab and exhaust stack.
Cut out all the simple shapes and glue it onto the footprint.
Green paper at the bottom half of the tractor would be a great addition to make it look like tractor cutting grass.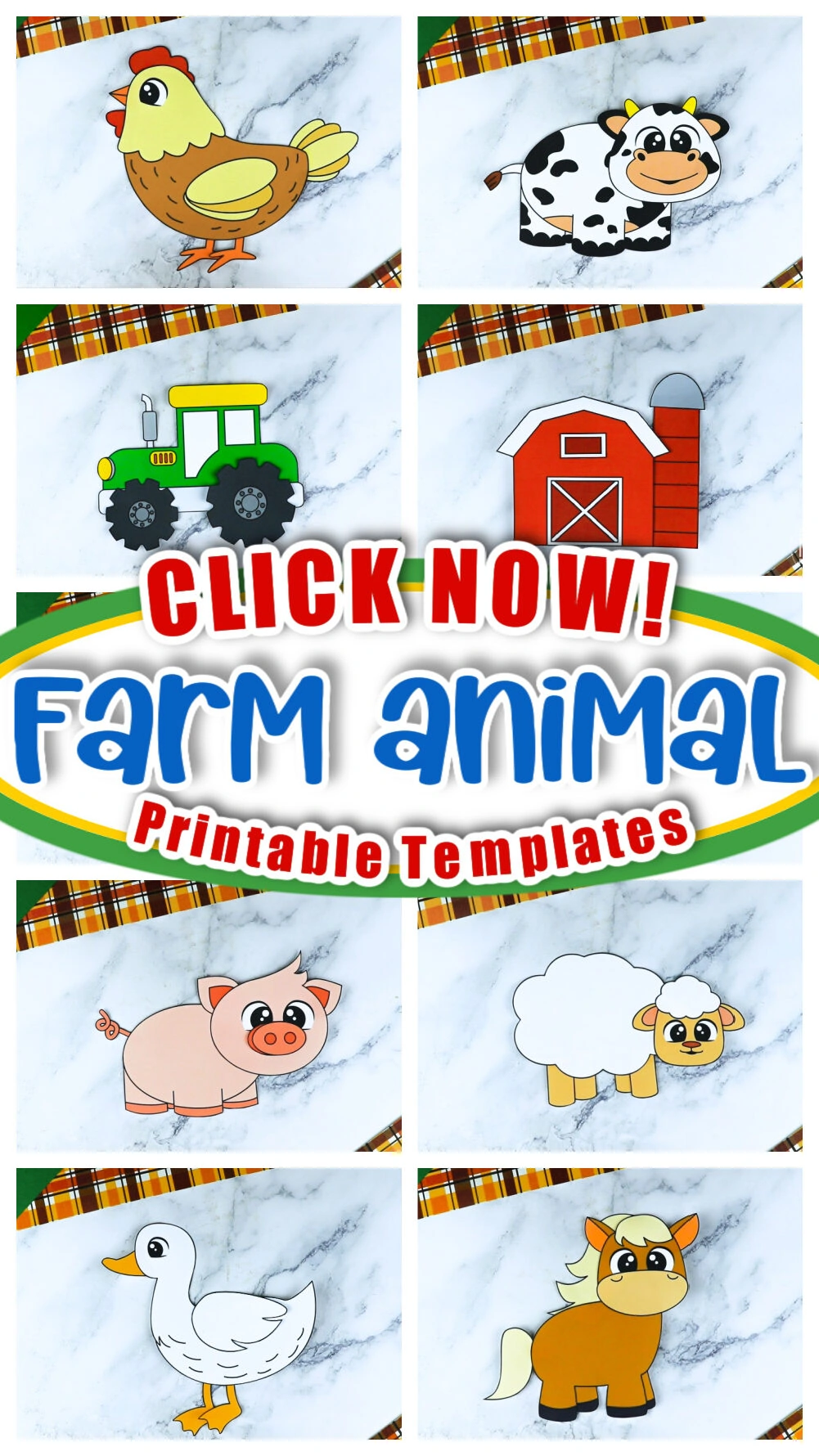 3. DIY Popsicle Stick Tractor Craft
This cut-and-paste tractor craft is super easy and quick, it inspires us to make a DIY tractor using popsicle sticks.
Start placing four green popsicle sticks horizontally and secure it using a hot glue gun.
Get another two popsicle sticks and cut it into half.
Glue the half popsicle sticks to each other and place it on top of the tractor body.
We decided to use our spare buttons for the wheels.
Glue the large yellow button toward the back of the tractor craft sticks while the small yellow button toward the front.
You can also cut out one of your child's adorable photos and attach it onto the window of the tractor.
This cute popsicle stick tractor craft is perfect to display in your living room for all the guests and visitors to see.
4. Letter Recognition: T for Tractor
If your kids are studying the alphabet, be sure to use our free printable tractor craft template for learning the letter T.
Once your little one is finished with this easy craft, print out tracing letter worksheets.
Then, show your child the correct way to hold a pencil as they practice writing the uppercase and lowercase letter T.
Now list down some basic words that start with the letter T and teach them the /T/ sound.
If you're looking for more fun crafts that begin with the letter T, try these:
These great tractor craft ideas are perfect to spend some sweet quality time with your kids.
We are confident they will ask for more free printable farm animal crafts.


Tractor Craft Supplies Needed
Printable Tractor Template (FOUND AT THE BOTTOM)
Keep scrolling to get your very own tractor craft today and start with your little ones and their farm animal craft buddies today!
Tractor Craft Instructions
Gather all the simple craft supplies because we're going to have lots of farming fun with this tractor image!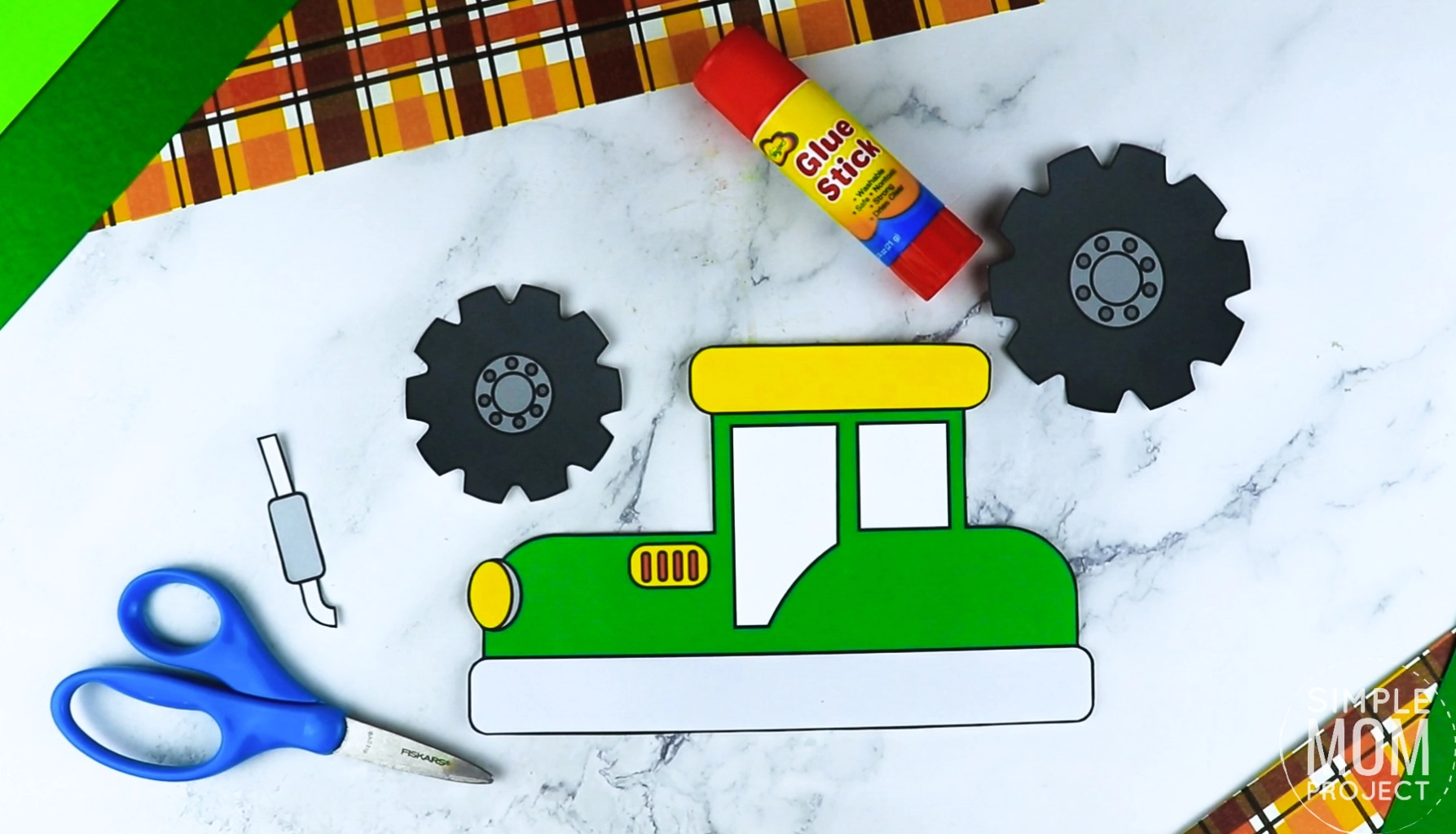 Print out the free printable tractor craft template on a white sheet of paper.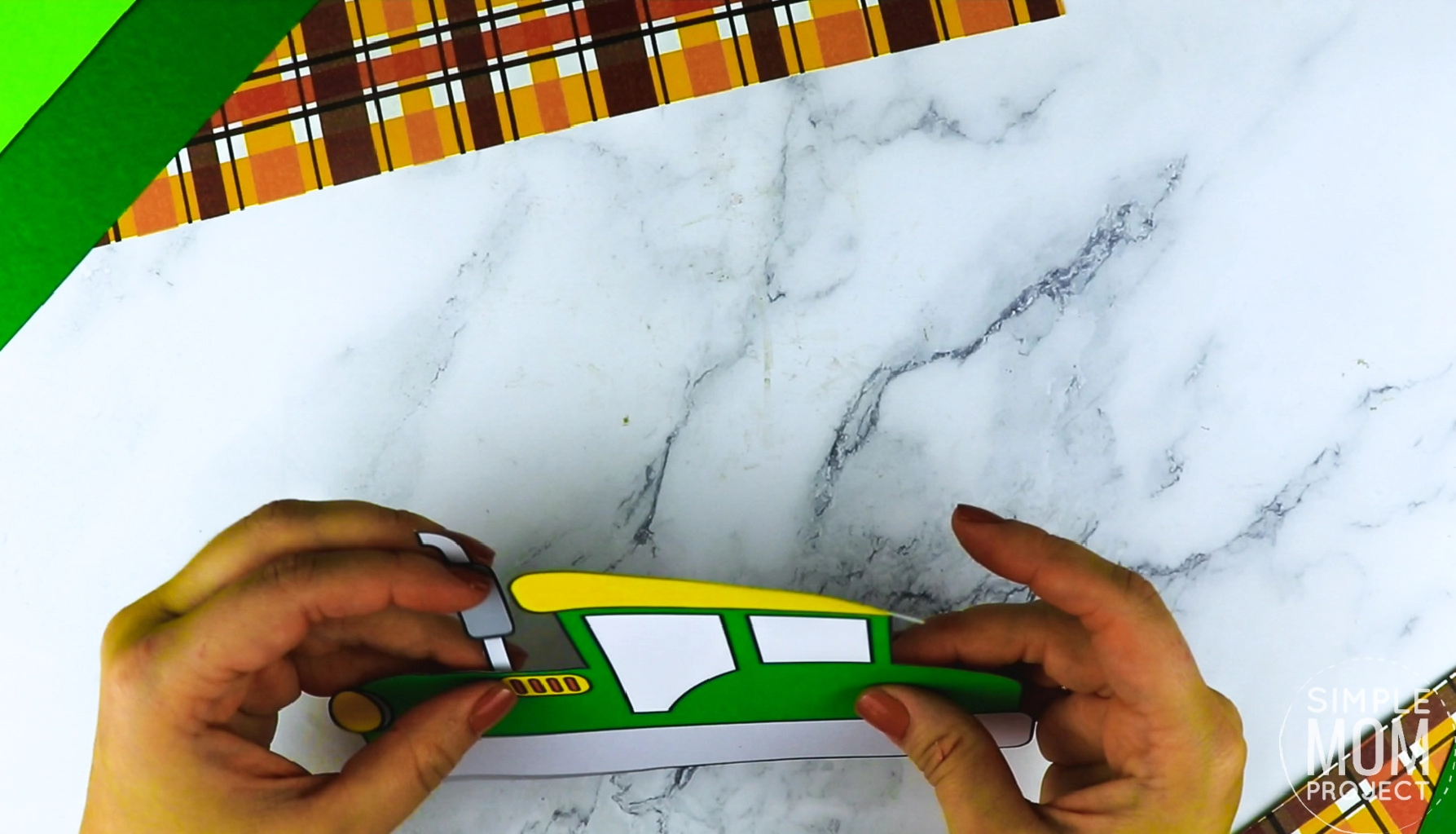 If your child is familiar with using scissors, encourage them to cut out the printable template pieces.
Use a glue stick to attach the exhaust stack onto the tractor's body.
Next, glue the larger tire at the back of the tractor.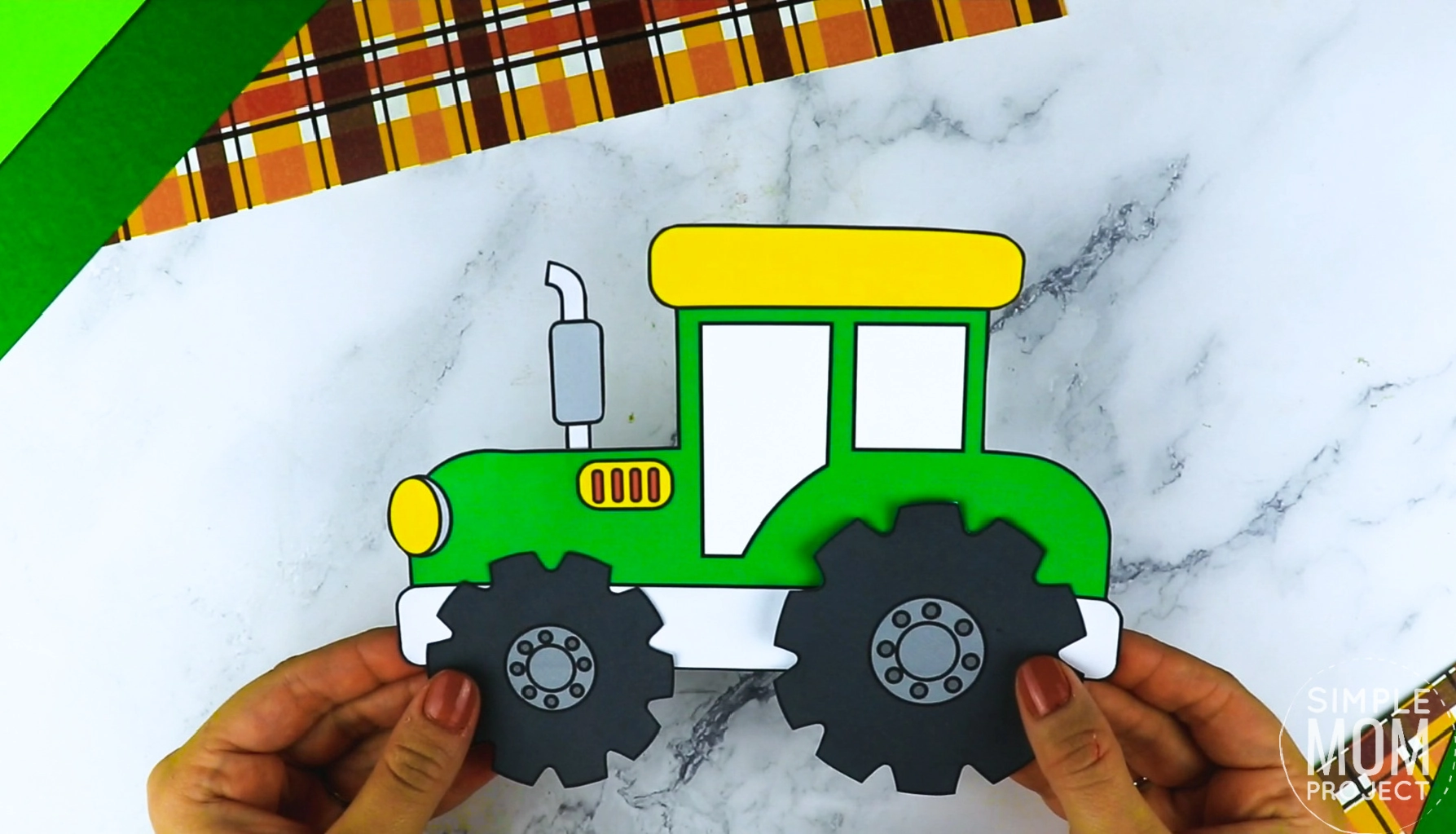 And glue the smaller tire in front of the farm tractor.
Now your kids have a farm equipment craft they can play around with.
More Options to Choose:
You can print the blank version and trace the cut outs on card stock paper for a sturdier tractor craft,
Print the tractor template in color for a simple and easy rainy day craft or,
Print the blank tractor template and use it as a fun coloring sheet activity and then glue the pieces of the tractor craft together.
Free Printable Tractor Craft Template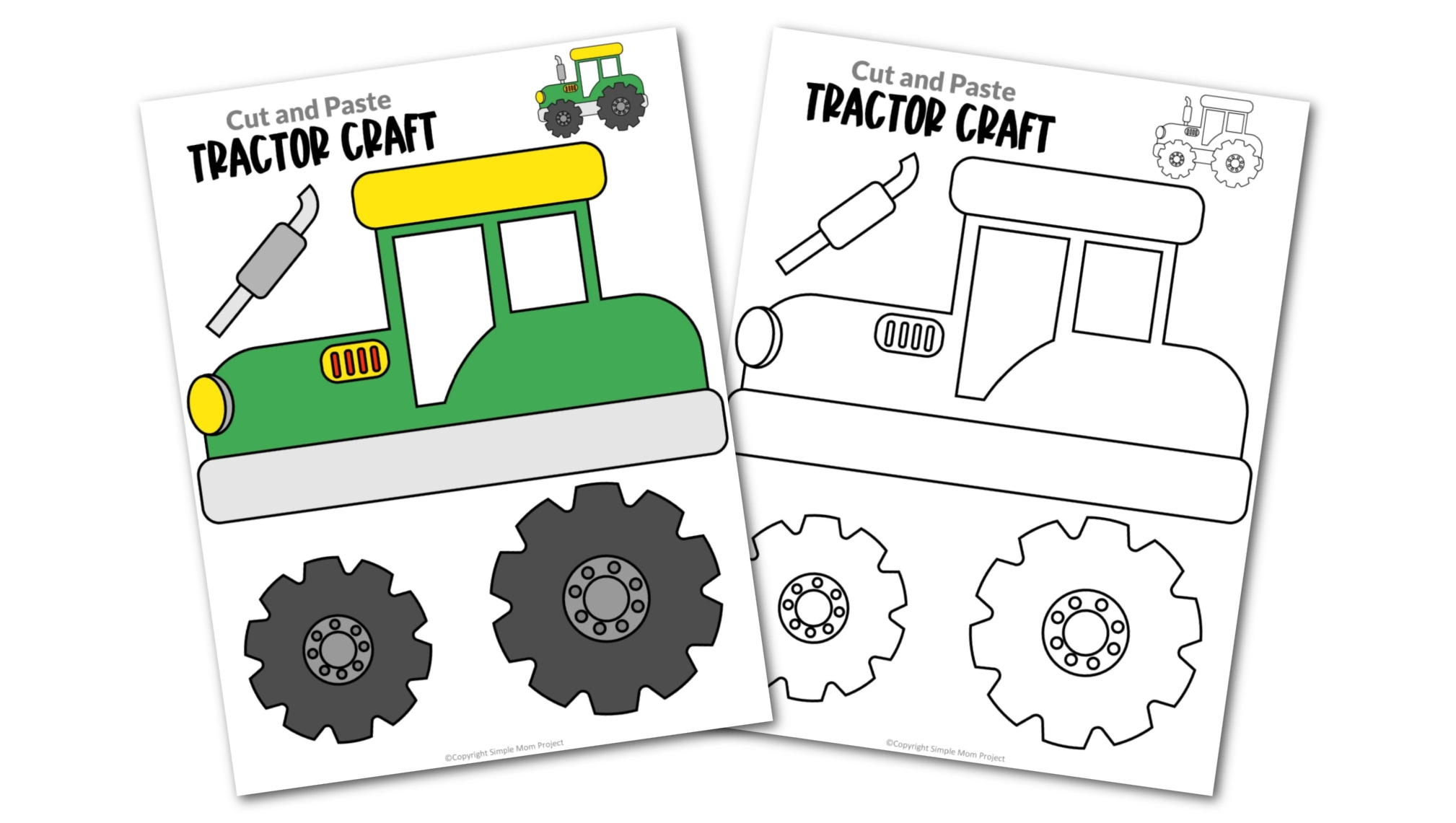 Wondering what other fun craft activities will keep those little hands occupied for hours?
Great news because this free printable tractor craft template comes with two different versions!
We have the basic black and white tractors where your kids can fill in with different crayon colors.
We also have colored tractor simple crafts for kids who like to proceed to cutting and gluing together.
Don't forget to share your learning plans in the comments.
Need more farm animal fun? Check out our packed list of farm animals for simple craft fun with your little ones.  
When you have finished, be sure to share your creation on Simple Mom Project's Facebook Page and follow me on Pinterest!

Kaitlen D.
More Fantastic Farm Animal Crafts