You'll love this simple snowman craft for kids that features an easy to follow tutorial with a free printable for toddlers.
This adorable snowman craft works great for winter decorations, greeting cards, winter paper plate snowman or snowman paper bag puppets too!
After you're done playing outside making a real snowman, you can hop inside for a little cut and paste craft time with construction paper and my printable snowman craft template.
Need more crafty fun? Check out our
other snowman craft and our snowflake templates. They are perfect for those days when staying indoors is the only thing your family can do!
Keep scrolling to find so much fun and easy ideas to really get the most out of this cute little snowman craft!
The free printable template is ready to download at any time you are.
This is a fun way to engage with your children on a day full of snow while staying warm.
Feel free to make a cup of hot cocoa or include my hot cocoa craft template as part of your easy preschool snowman craft day.
I have a few ideas in which you can use to incorporate this kids snowman craft into your daily life, read them below.
*By the way, this post may contain affiliate links which means I may receive a small commission at no additional cost to you if an item is purchase through that link. For more information, click here.*
Free Printable Snowman Craft for Kids with Free Snowman Template
Ideas for Easy Preschool Snowman Craft
1. The Letter S
You can use this printable snowman craft as part of your letter recognition activities in the classroom or at home.
This snowman craft is great for preschoolers, toddlers and kindergarten age students.
It is an easy peasy way to teach about the letter S and your kids will love learning about their frosty friend with this fun snowman activity too!
Consider using my snowman template as a way to keep your toddlers engaged with the Letter S by having this construction paper serve as an art activity after you've completed your uppercase and lowercase S lessons.
2. Construction Paper Crafts
This is not a melted snowman craft, but it is a great way to have a blast inside with a jolly snowman on a very snowy day.
Finding new ways to use construction paper is something that some parents and teachers struggle with. 
That's why I love featuring toddler crafts such as this bottle snowman craft to make your life easier.
With my construction paper snowman craft, your toddlers can select a variety of colors, cut the construction paper into circles and create their unique snowman design with ease. 
After putting together their new snowman craft, help your little ones glue on their snowman to a piece of construction paper.
It is an instant greeting card when you are in a little pinch.
Plus, the recipient of this card will absolutely love it!

3. Snowman Paper Plate Crafts
Turn this fun snowman craft into a snowman paper plate craft! Instead of gluing all of the pieces together, glue them on to a paper plate.
You can even add cotton balls and pom-poms to your snowman.
You can gather some fake snow for crafts and use a paper plate as the backdrop for your kindergarten snowman craft.
Simply have your kids color and design the paper plate to be the backdrop where they'll glue their snowman craft to.
Add the snowman template to a paper plate and turn him into a paper plate snowman craft.
It can be used to enhance your home décor during the winter season or given as a gift to grandparents to say thank you for being a part of my life.
4. Origami Snowman Paper Crafts
Origami paper crafts are another fun way to get your kids to use their fine motor skills and imagination.
Older kids will love this too!
Once you've completed your easy preschool snowman craft, look up an origami snowman on YouTube, and follow the tutorial.
Have your kids compare the Origami snowman with their construction paper craft to see if they can explain the differences between both art forms.
Snowman Craft Supplies Needed:
Printable Snowman Template (FOUND AT THE BOTTOM)
These are just a few of my ideas to use this easy preschool snowman craft for kids in your daily life this winter season.
Enjoying the company of your toddlers while you create cotton crafts with paper will strengthen your family bond and curb those boredom moments with kids.
Keep scrolling to get your very own snowman craft today and start with your little ones and their snowman buddies today!
How to Make Snowman Craft: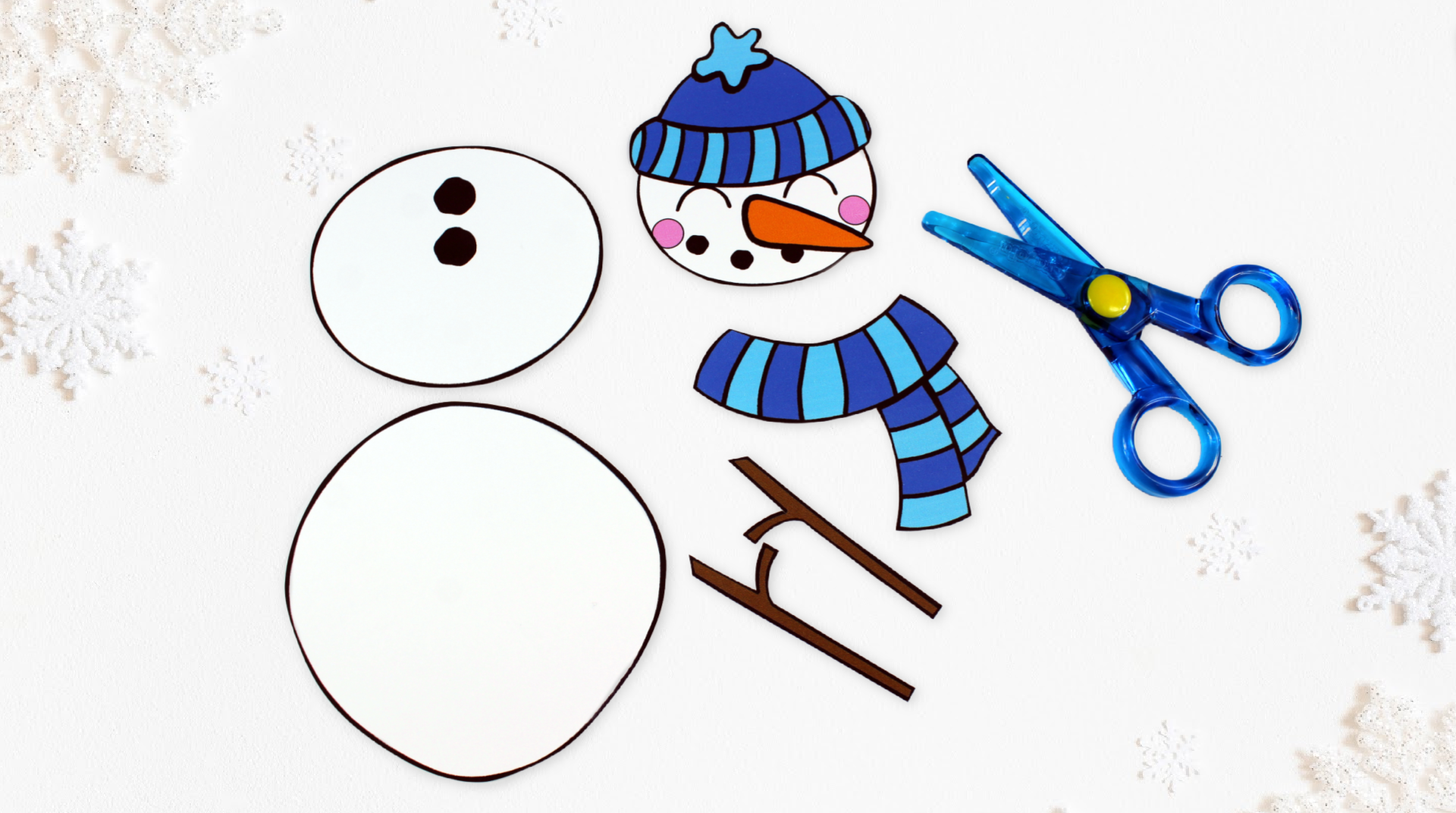 After you've printed your snowman template, go ahead and cut out the body parts.
Another fun way to enjoy this snowman craft friend is to print the snowman template on white paper and color him first.
Then, cut and glue him together.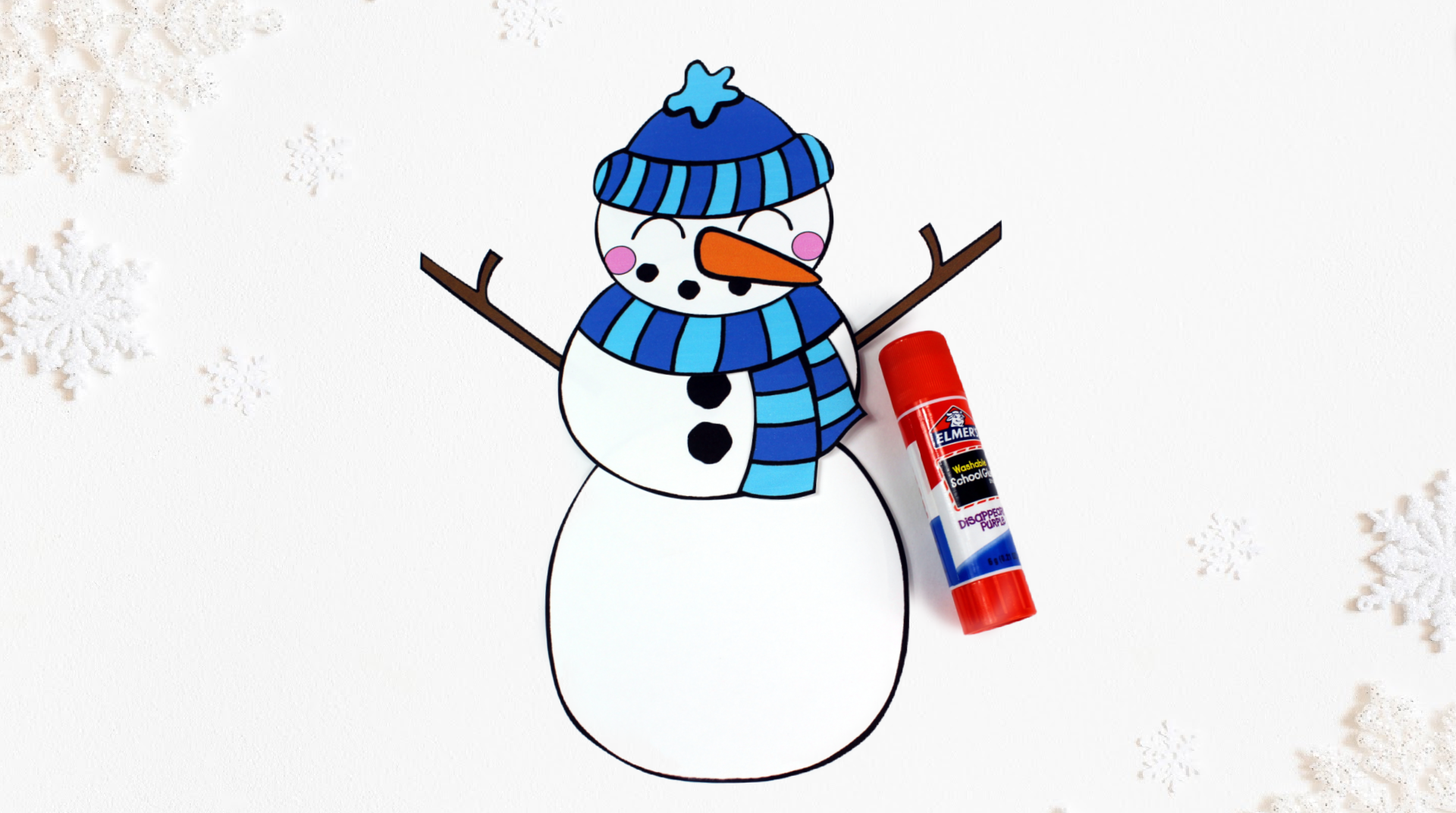 Next, simply glue all the pieces together.
This snowman craft is so easy and perfect for kids of any age including preschoolers, toddlers and kindergartners.
Free Printable Snowman Template: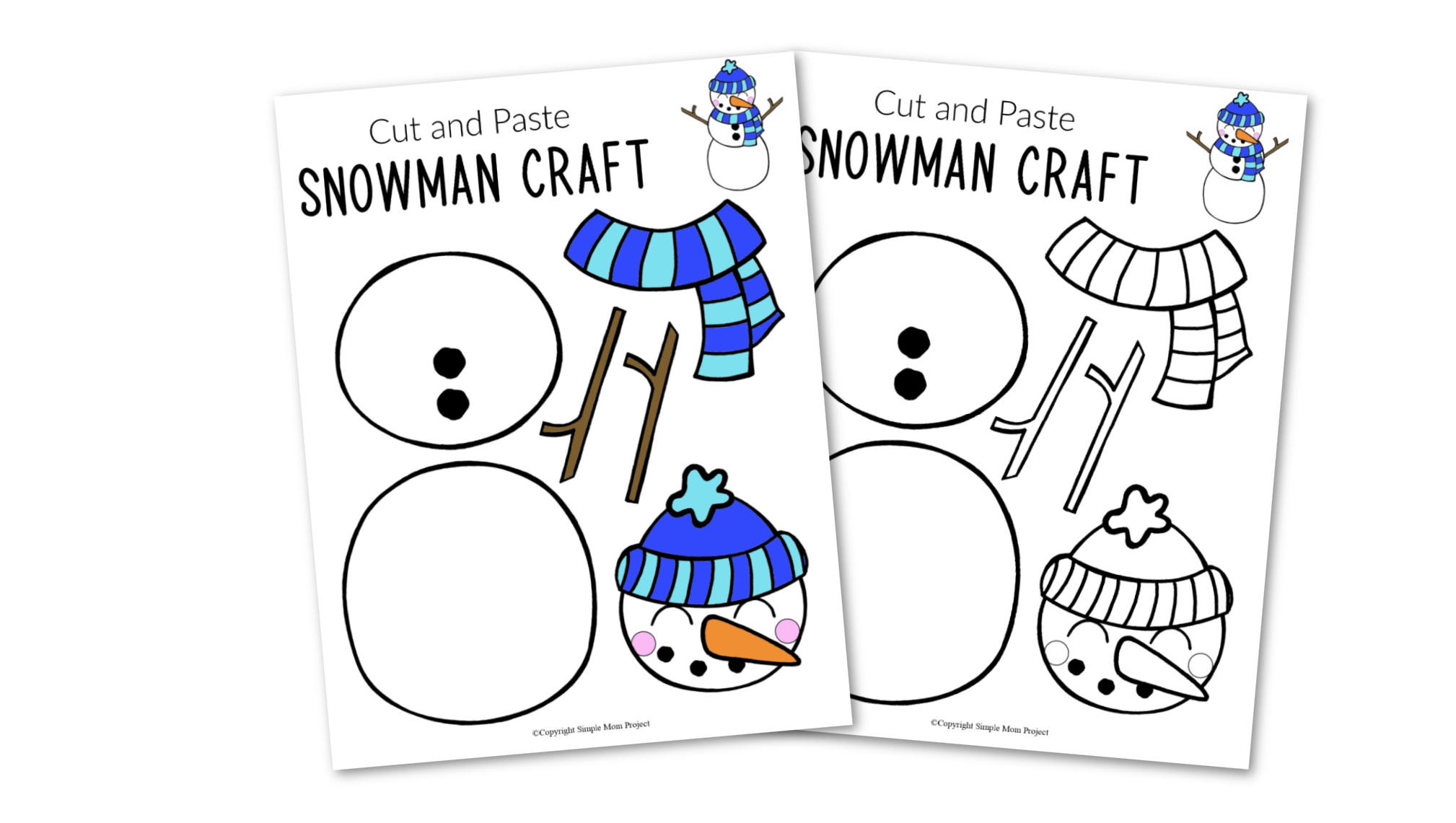 Don't forget to share your learning plans in the comments.
Need more indoor fun?
Check out our packed list of arctic animals for simple craft fun with your little ones.  
When you have finished, be sure to share your creation on Simple Mom Project's Facebook Page and follow me on Pinterest!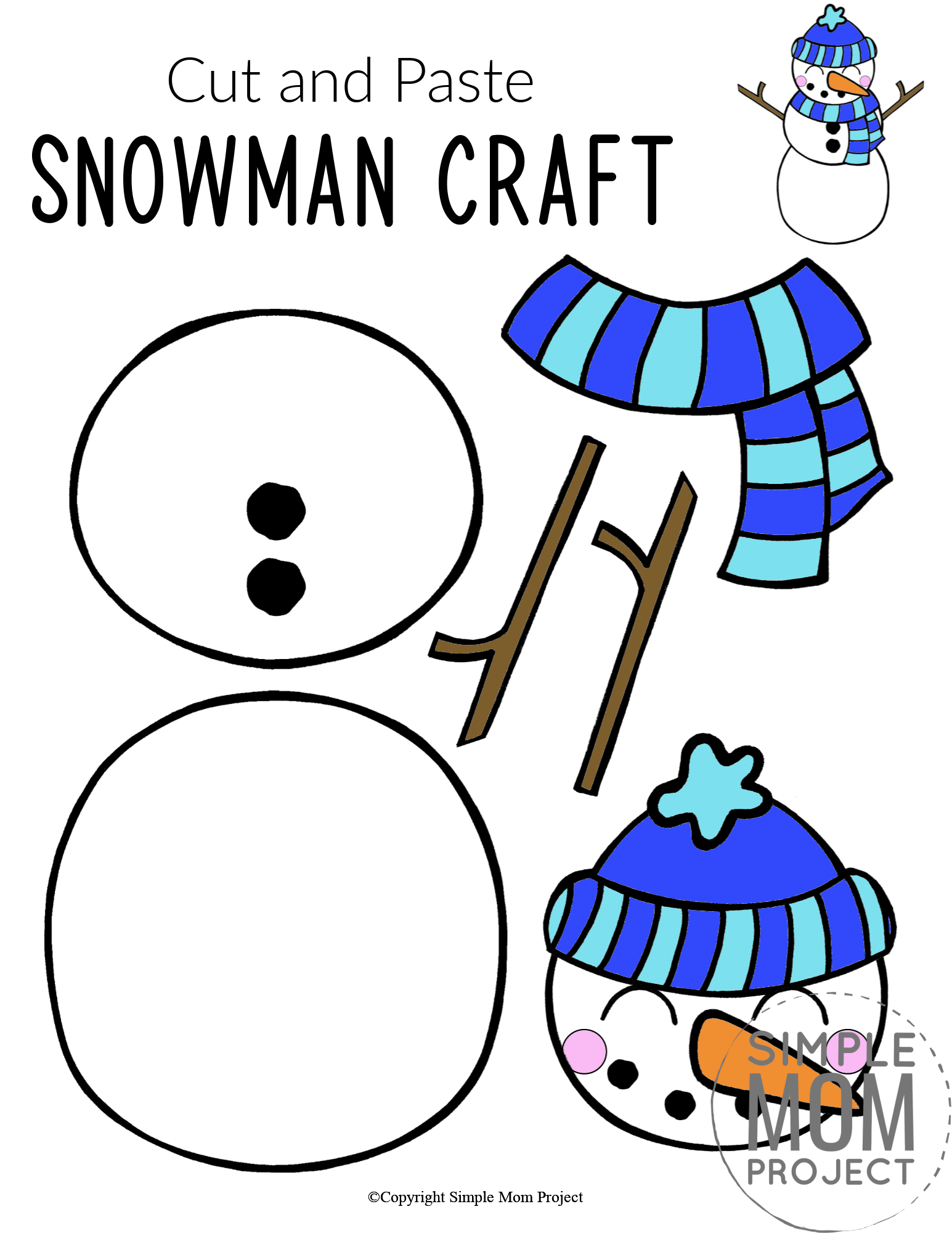 Kaitlen D.
More Fun Winter Crafts: