Are you preparing a puppet show for your children this weekend?
Did you know that puppet shows have a lot of benefits?
It promotes vocabulary growth, creativity, socializing, confidence-building, and the development of focus and listening abilities.
This is a great time to incorporate this printable deer paper bag puppet craft into your activities.
Animals are the best characters in puppet performances, and this printable deer paper bag puppet craft is not your typical puppet craft.
This printable deer paper bag puppet can be used in a variety of fun activities that fit your lesson plans.
You won't have to worry about how to finish your deer paper bag puppet because we'll share detailed directions with images.
They can also make their deer puppets in two ways.
Choose from a plain deer template and a colored deer template.
Kids will enjoy making this puppet craft since it is so simple to make—just cut and paste!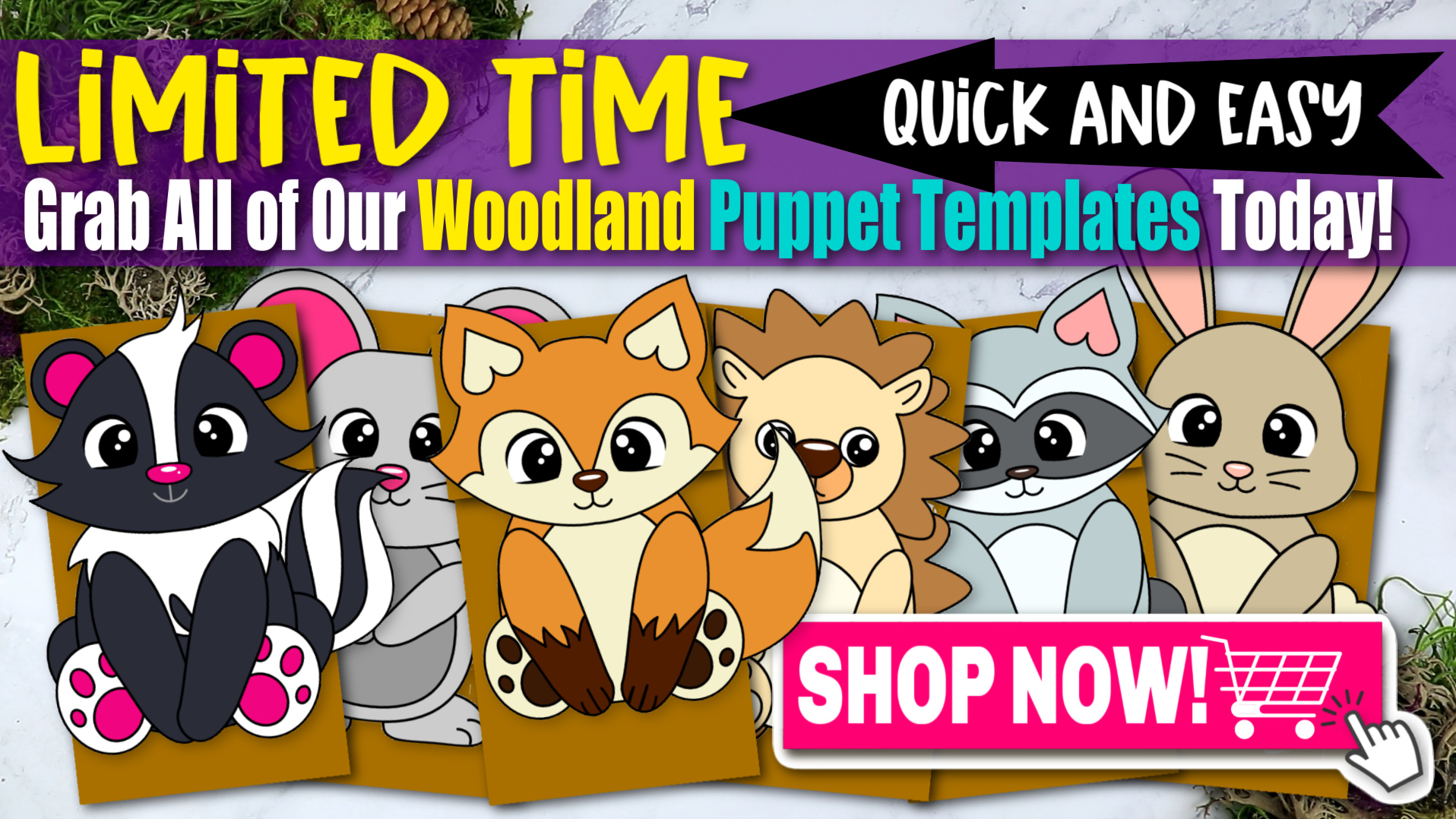 *By the way, this post may contain affiliate links which means I may receive a small commission at no additional cost to you if an item is purchase through that link. For more information, click here.*
Printable Deer Paper Bag Puppet Craft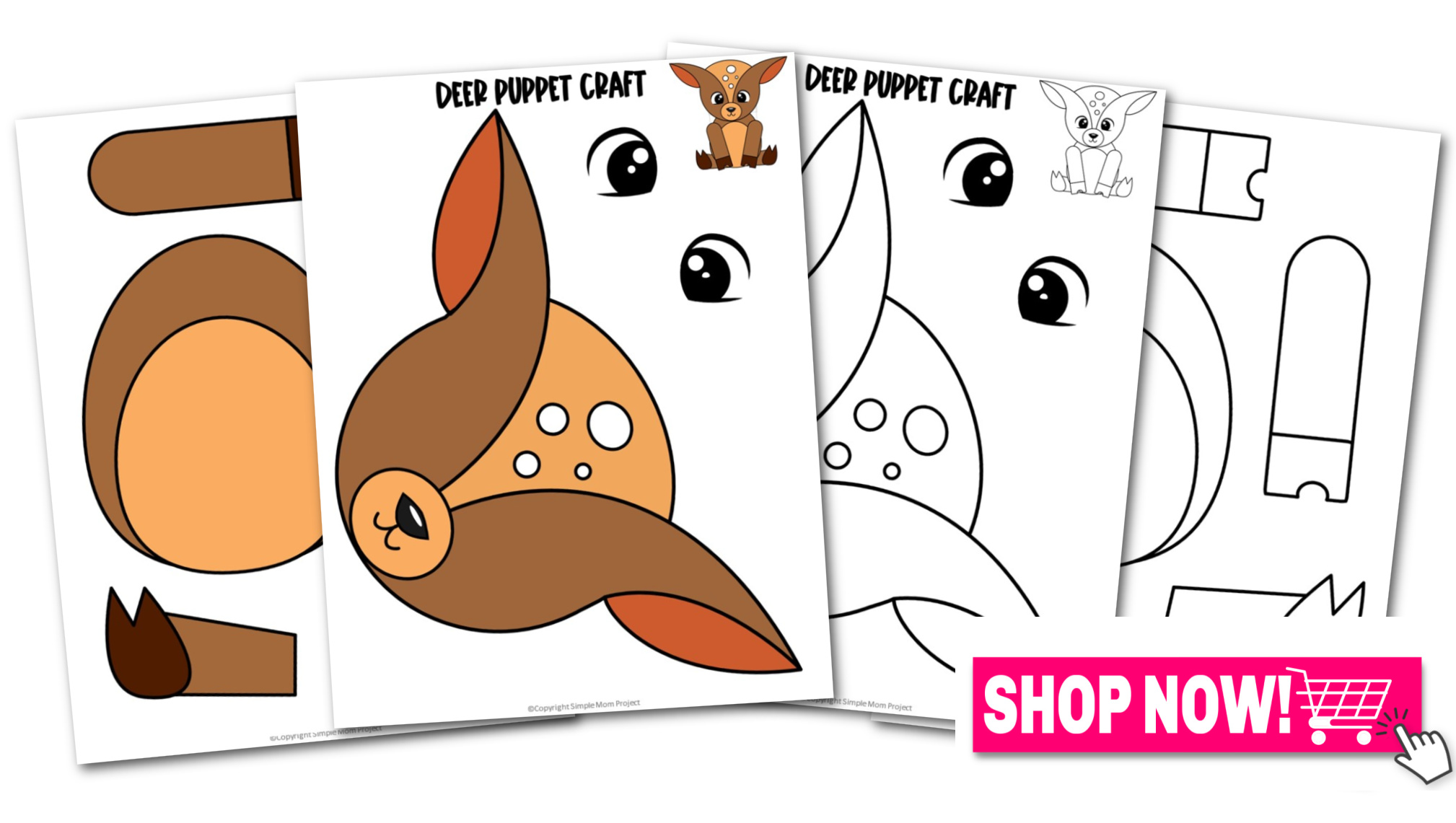 Deer Craft Supplies Needed
Need more crafty fun? Check out our Letter D Cut and Paste Craft, Wolf Puppet and Fox Puppet.
 T
hey are perfect for those days when staying indoors is the only thing your family can do!
Ideas for Easy Preschool Paper Deer Craft
You'd be amazed at how this printable deer paper bag puppet craft may be used in a variety of learning activities.
Don't miss out on these fantastic ideas!
Use these ideas to plan your puppet show performances!
1. Adorable Deer Collection for Kids
Can't get enough of these adorable deer?
Kids will surely want more after completing the printable deer paper bag puppet craft.
Include these cute deer collectibles for them to enjoy throughout the day.
Make reading a part of their routine by including these deer books on your list.
Deer will definitely be one of their favorite animals.
Have them cuddle a plush deer before they go to bed.
Don't forget to include these in your learning plans because they are the most adorable deer collection for kids!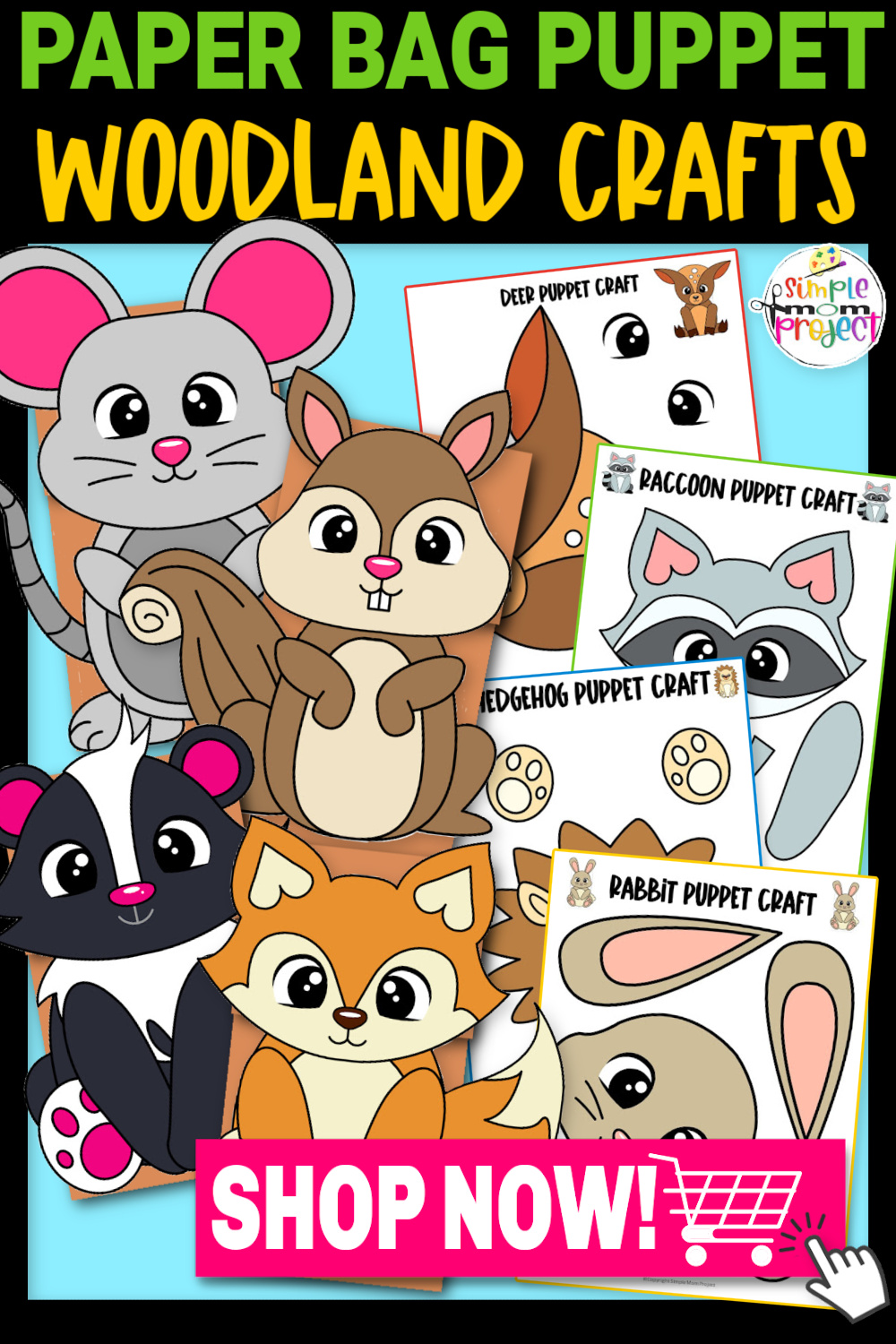 2. Interesting Facts about Deer
This printable deer paper bag puppet activity can also be used in science classes!
Once they have completed making the puppets, kids may have questions about these adorable animals.
Share a list of interesting facts with them so they may learn more about these deer!
This will provide the kids with additional knowledge about animals.
If they are familiar with the animal they are creating, they will appreciate making this deer puppet craft much more.
Did you know that a herd is a group of deer?
Does are the female deer, while bucks are what we refer to as the male deer.
Antlers cannot grow on does.
Every year, bucks grow antlers, which fall off in the winter.
During the spring or early summer, female deer can give birth to one or two fawns.
They are quick runners.
When escaping, deer can run 30 miles per hour.
Did you know that they can swim well?
They also have excellent hearing and smelling abilities.
However, they are also thought to be colorblind.
3. Parts of the Deer
Do you want to make your science class more entertaining?
Did you know that you could teach children about the various parts of the deer with this printable deer paper bag puppet craft template?
Enhance your learning plans by combining science and arts and crafts.
Children won't even be aware that they are learning science while making their deer puppet crafts!
This idea can also be used to create a fun game that your children can play with their friends or other family members.
They may work in groups or on their own.
Whoever collects all of the deer's parts first wins.
You can play the game with the player blindfolded if you want to add some challenge.
With the help of other team members instructing the player on what to do next, the player should place the deer's parts together to complete it.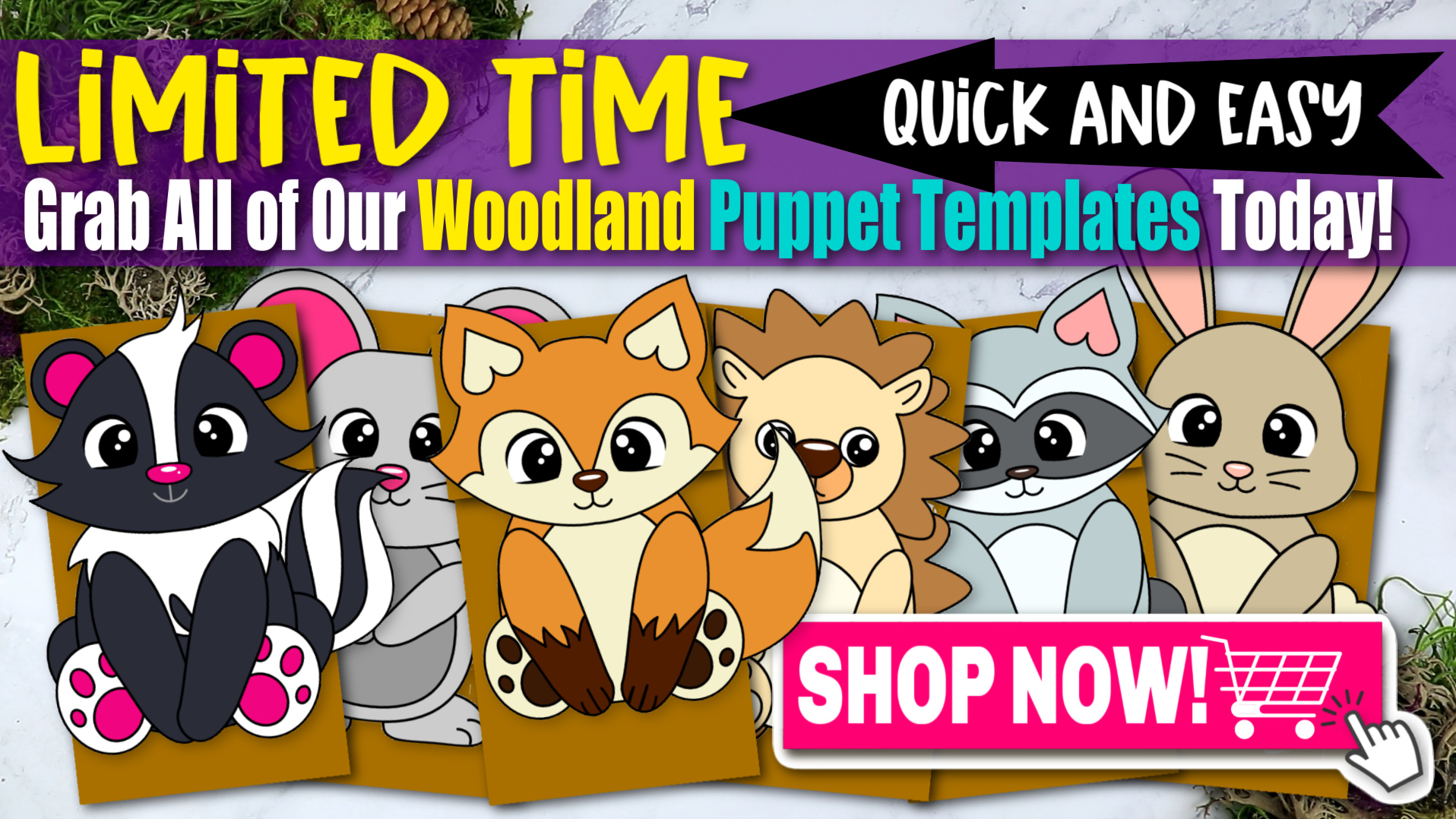 4. Learn the Letter D
One of the animals that can be associated with the letter D is the deer.
Once children have completed the printable deer paper bag puppet craft, take this opportunity to introduce the alphabet letter D.
Arts & crafts are among the most fun activities for teaching the alphabet letters.
Although children may find learning the alphabet letters tedious, if they integrate it with something they enjoy doing, they will find it much easier.
Learn the letter D with this printable deer paper bag puppet craft!
Writing the letter D and introducing its phonic sound are other exercises you might incorporate into this idea.
You may make a cutout of the letter D in both uppercase and lowercase to show kids how to write it.
Introduce the letter D's phonic sound once they are familiar to writing it.
We hope you found these ideas useful in planning your weekly activities!
These printable deer paper bag puppet craft ideas will guarantee that you have a good time with your kids.
Toddler, preschool and kindergarten kids will appreciate using their free time productively doing these activities.
Deer Paper Bag Puppet Instructions
Don't miss these simple, step-by-step instructions for making a deer paper bag puppet that will keep your hands occupied for hours!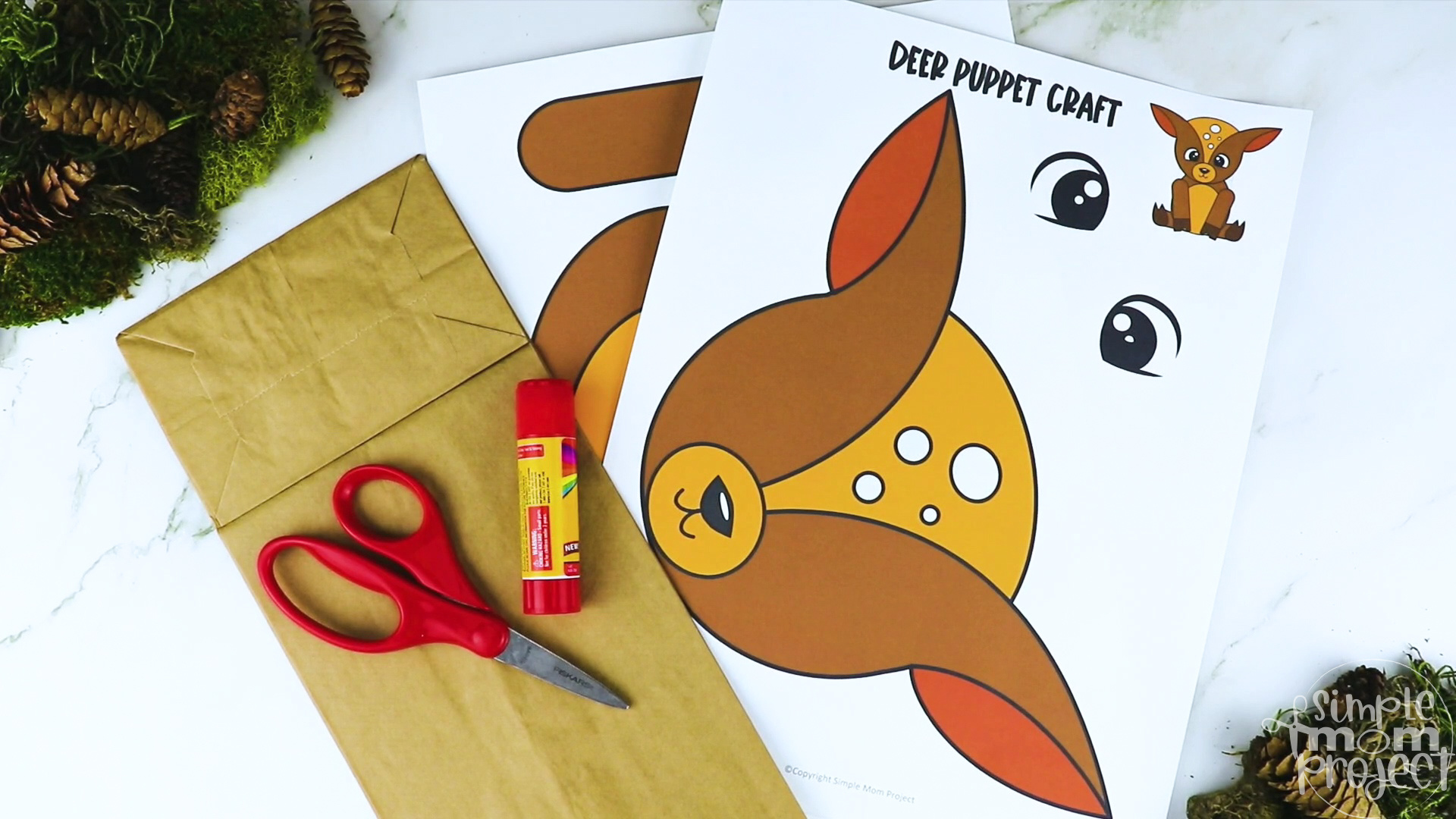 For the black and white deer template, allow your kids to use all their coloring tools to customize their deer.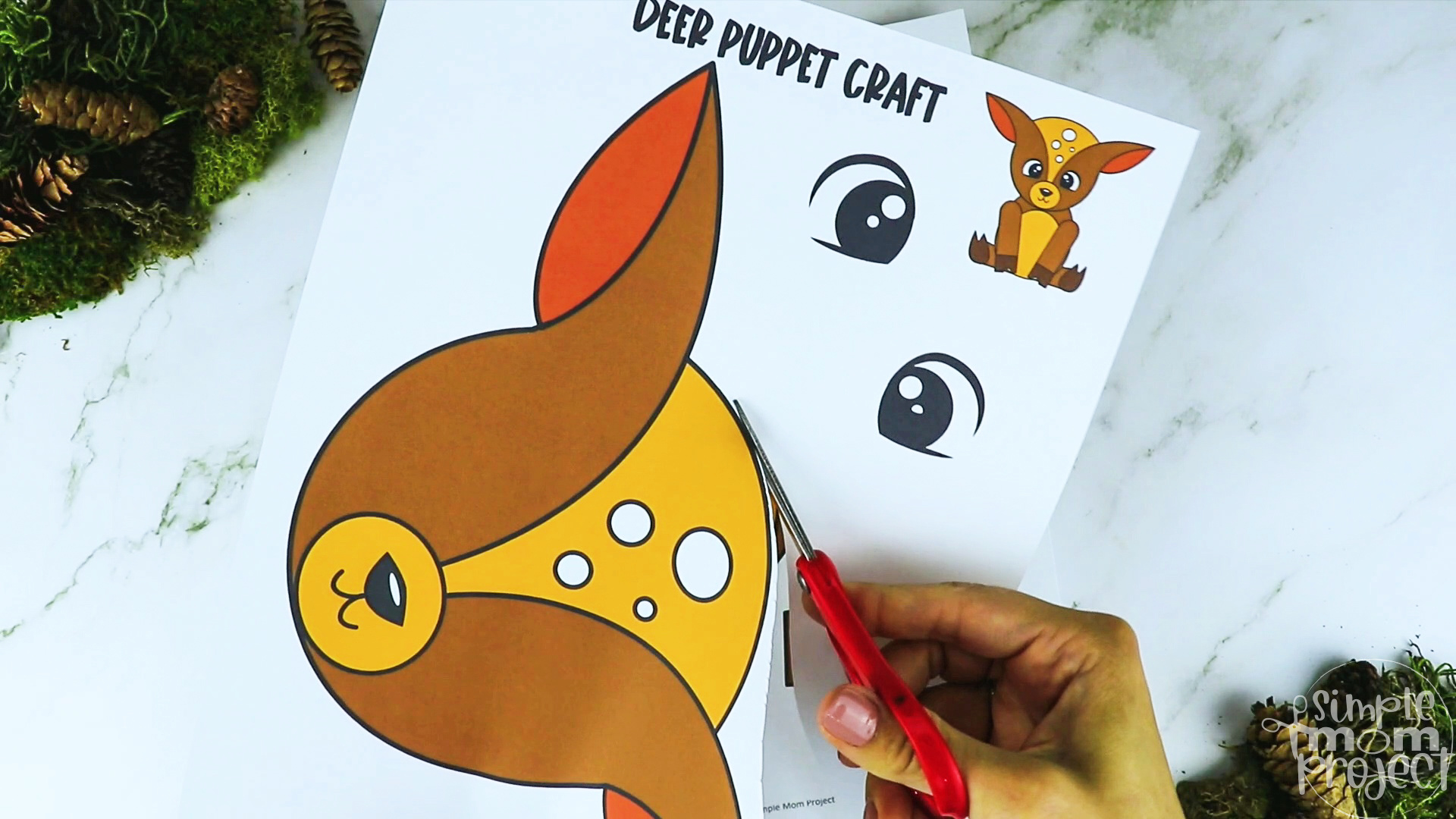 Guide them through the process of cutting the deer parts one by one, which is also an excellent opportunity for them to work their fine motor skills.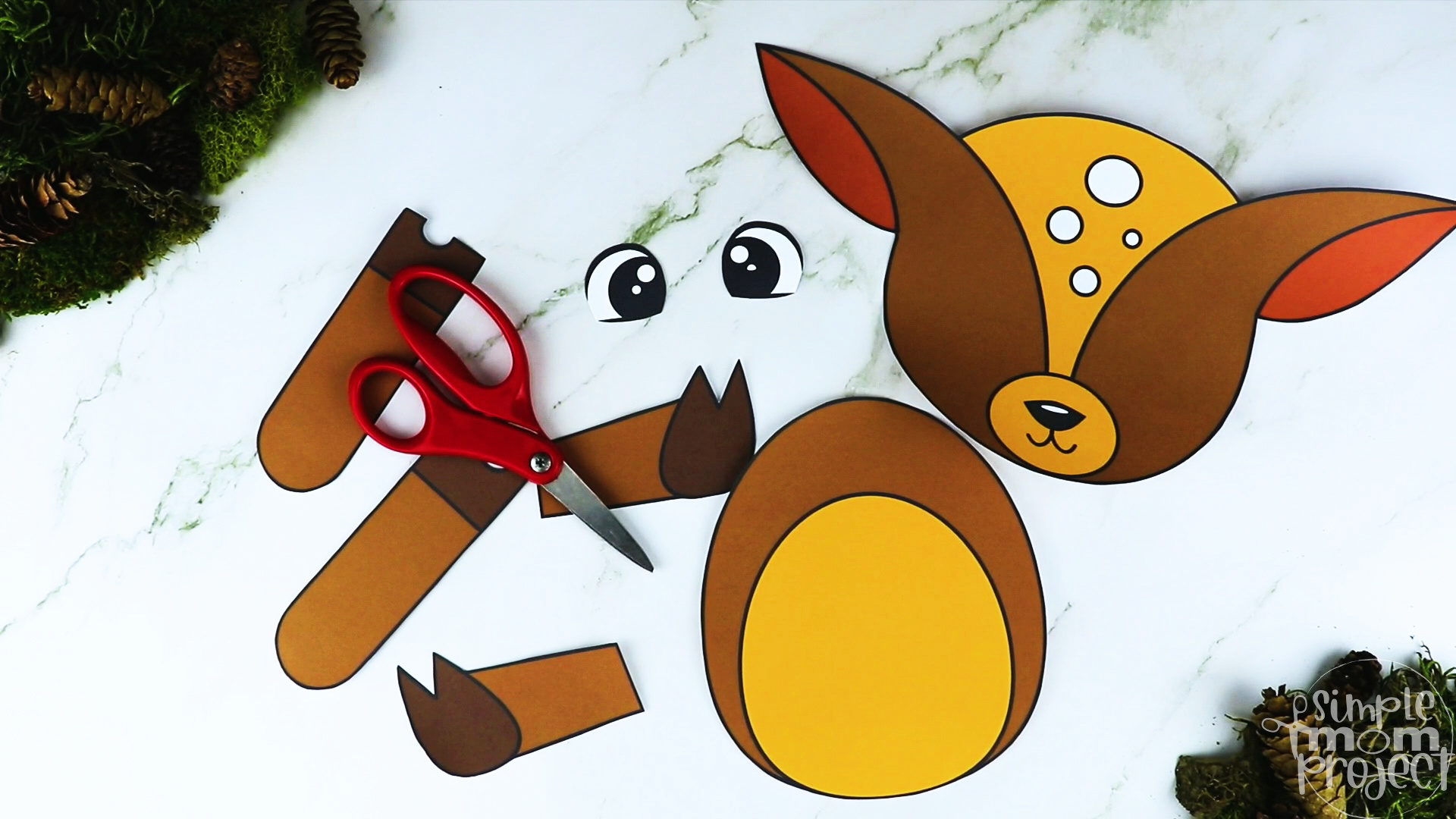 First, use glue to attach the deer's body to the brown paper bag, making sure to attach it to the space under the folded edge.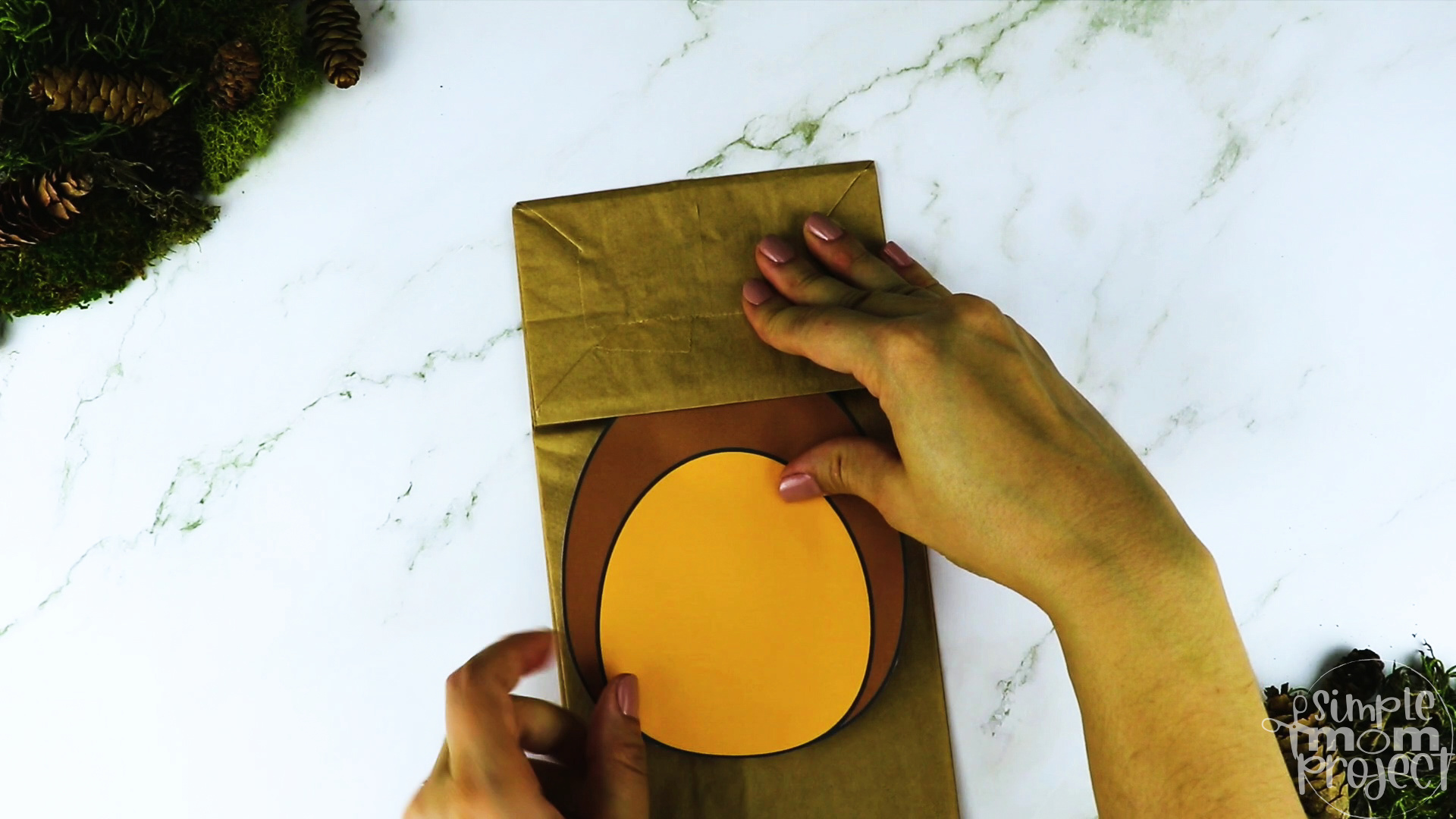 Next, attach the deer's head on top of the paper bag.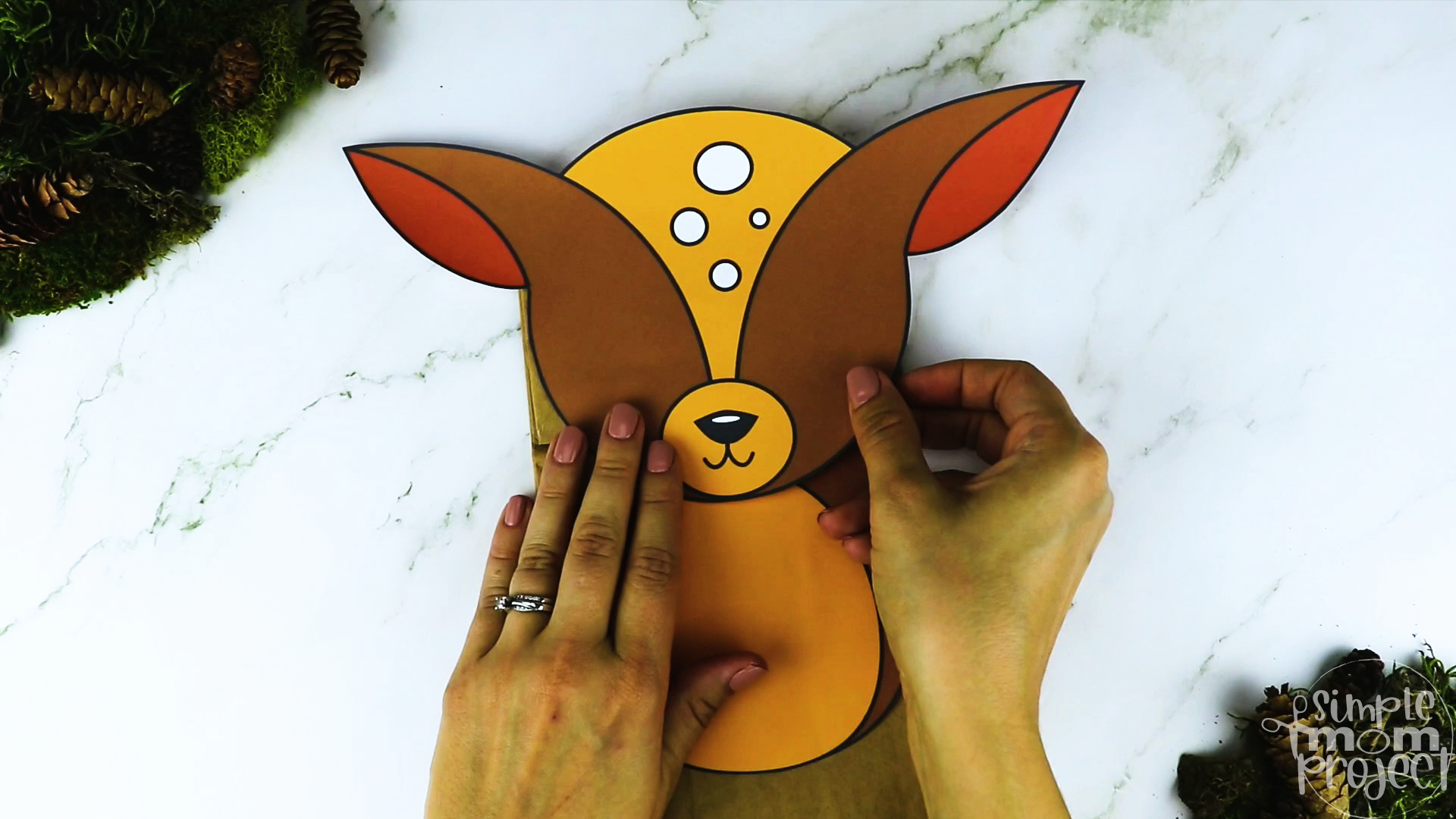 The two legs should be placed in the front of the body.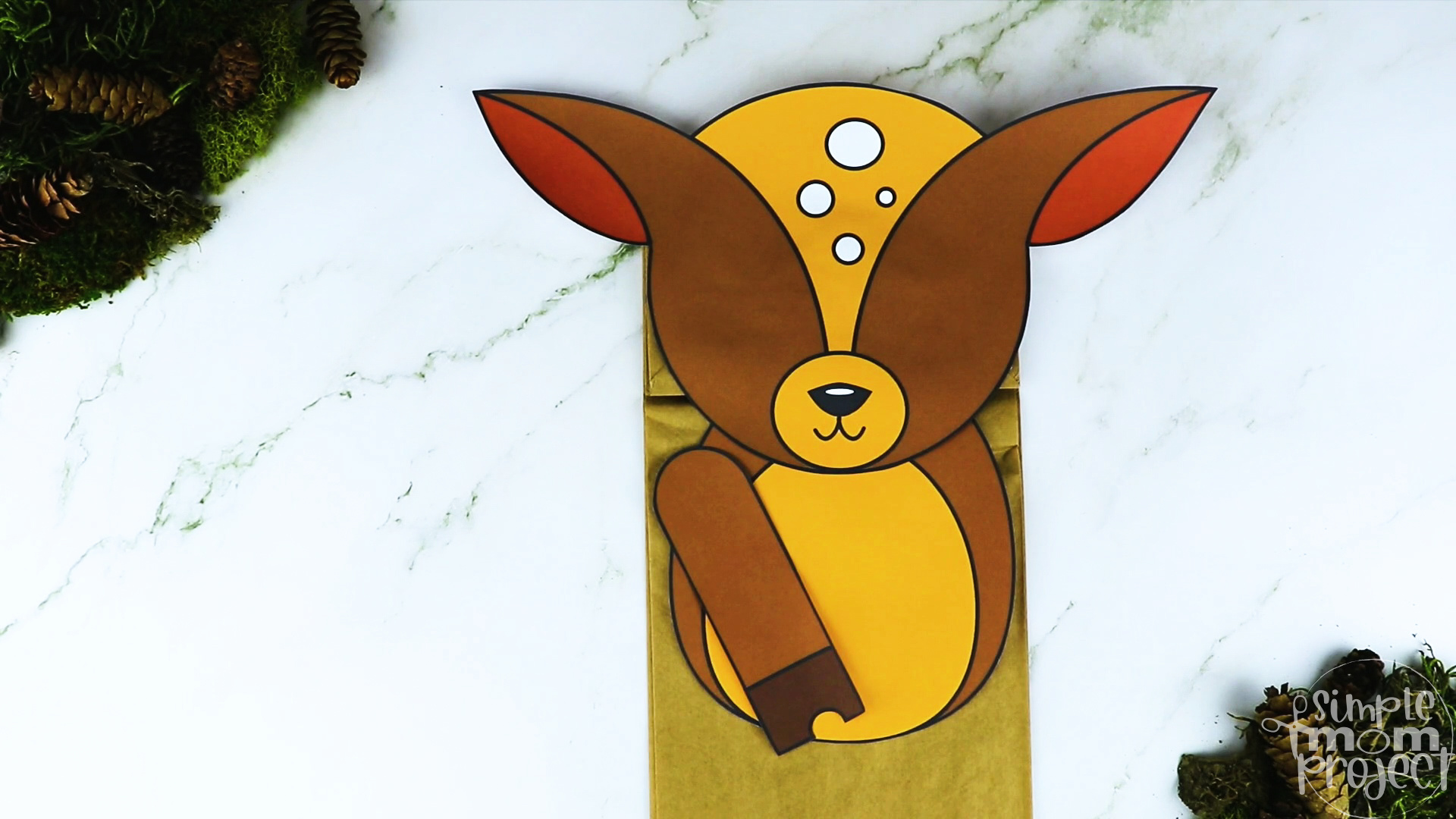 And the other two legs are in the lower back.
Don't forget to finish it off with the cutest deer eyes!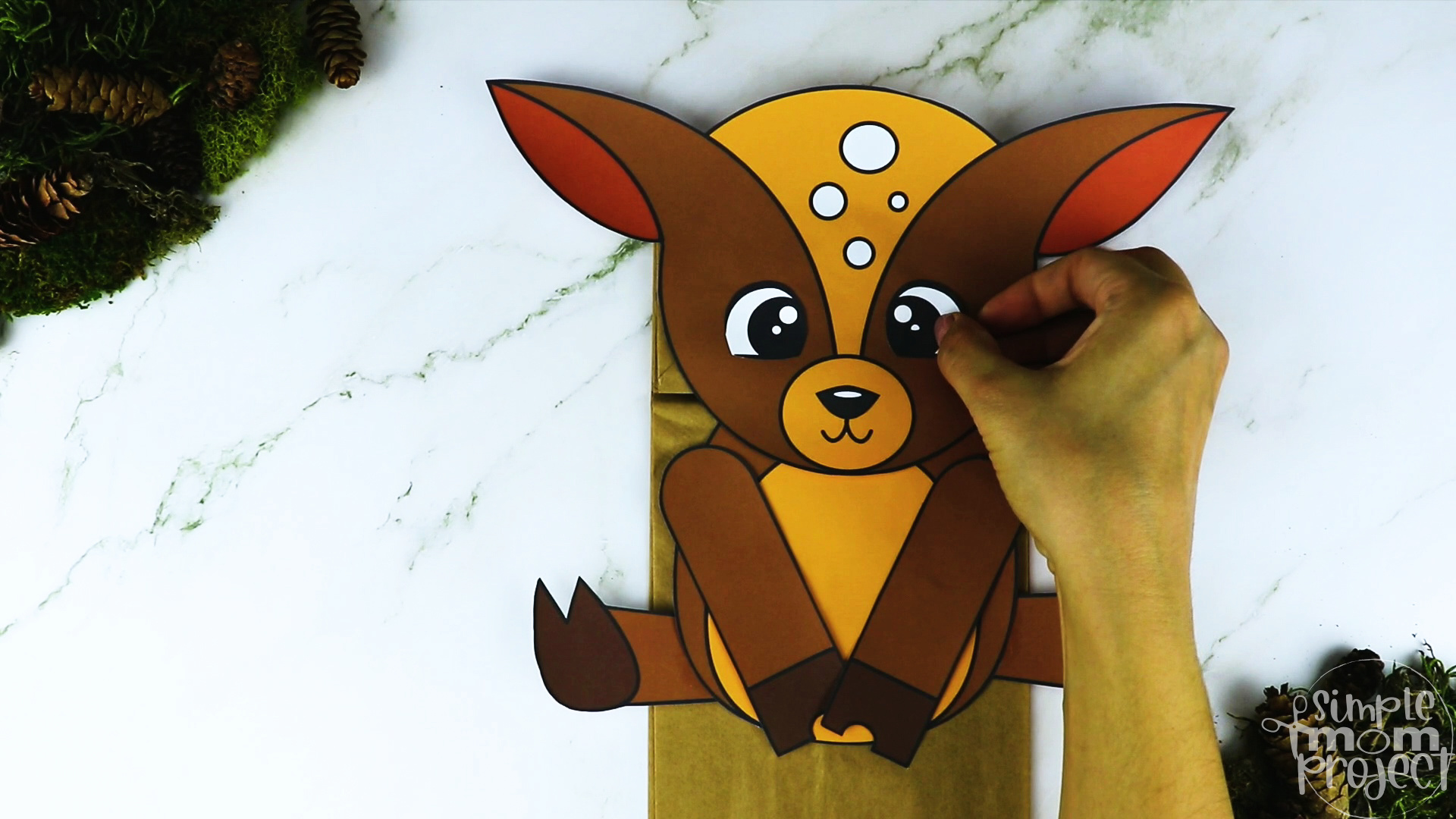 Kids would absolutely love their finished deer paper bag puppets!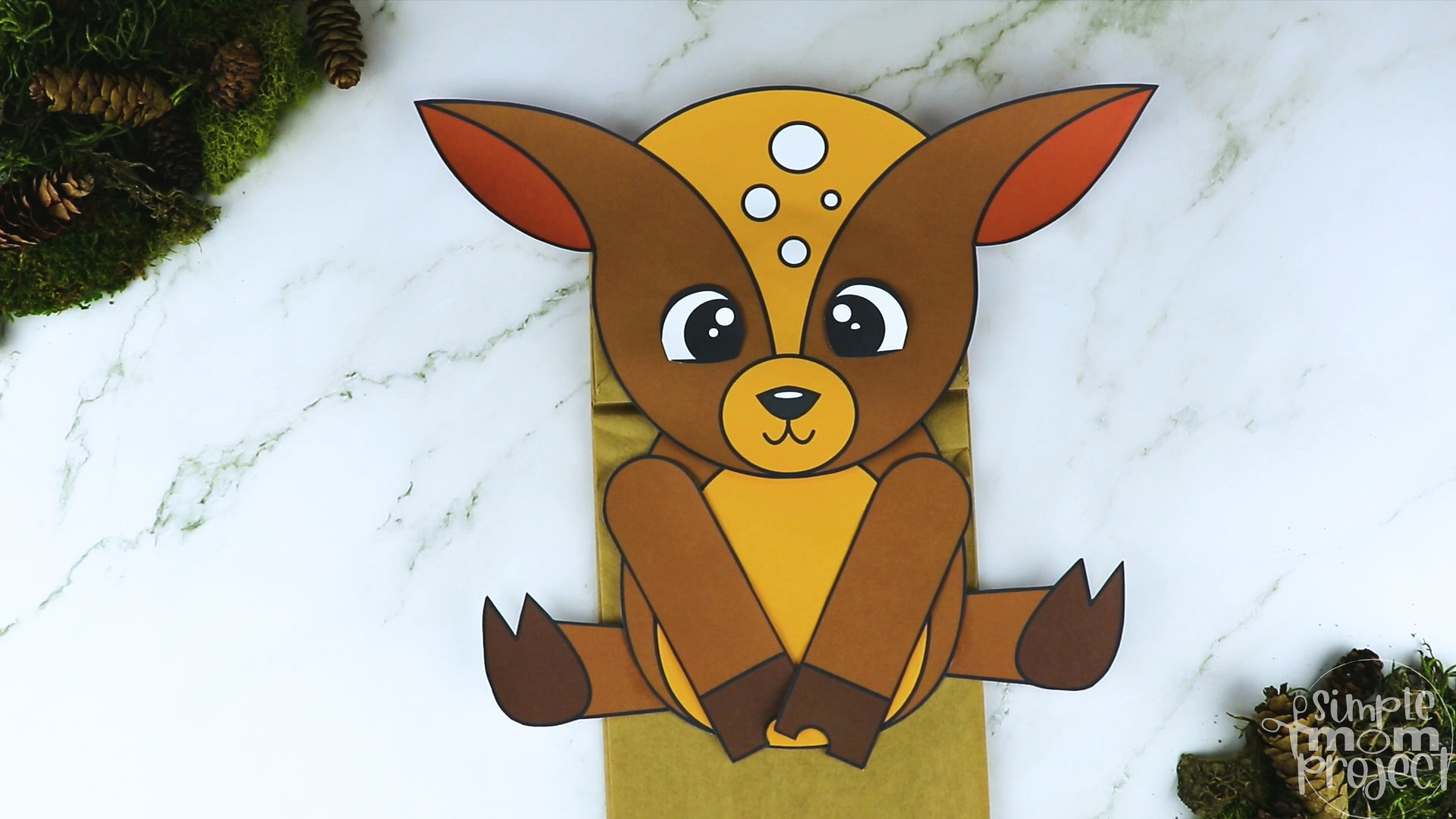 More Options to Choose:
You can print the blank version and trace the cut outs on card stock paper for a sturdier deer paper bag puppet craft,
Print the deer template in color for a simple and easy rainy day craft or,
Print the blank deer template and use it as a fun coloring sheet activity and then glue the pieces of the deer craft together.
Printable Deer Paper Bag Puppet Template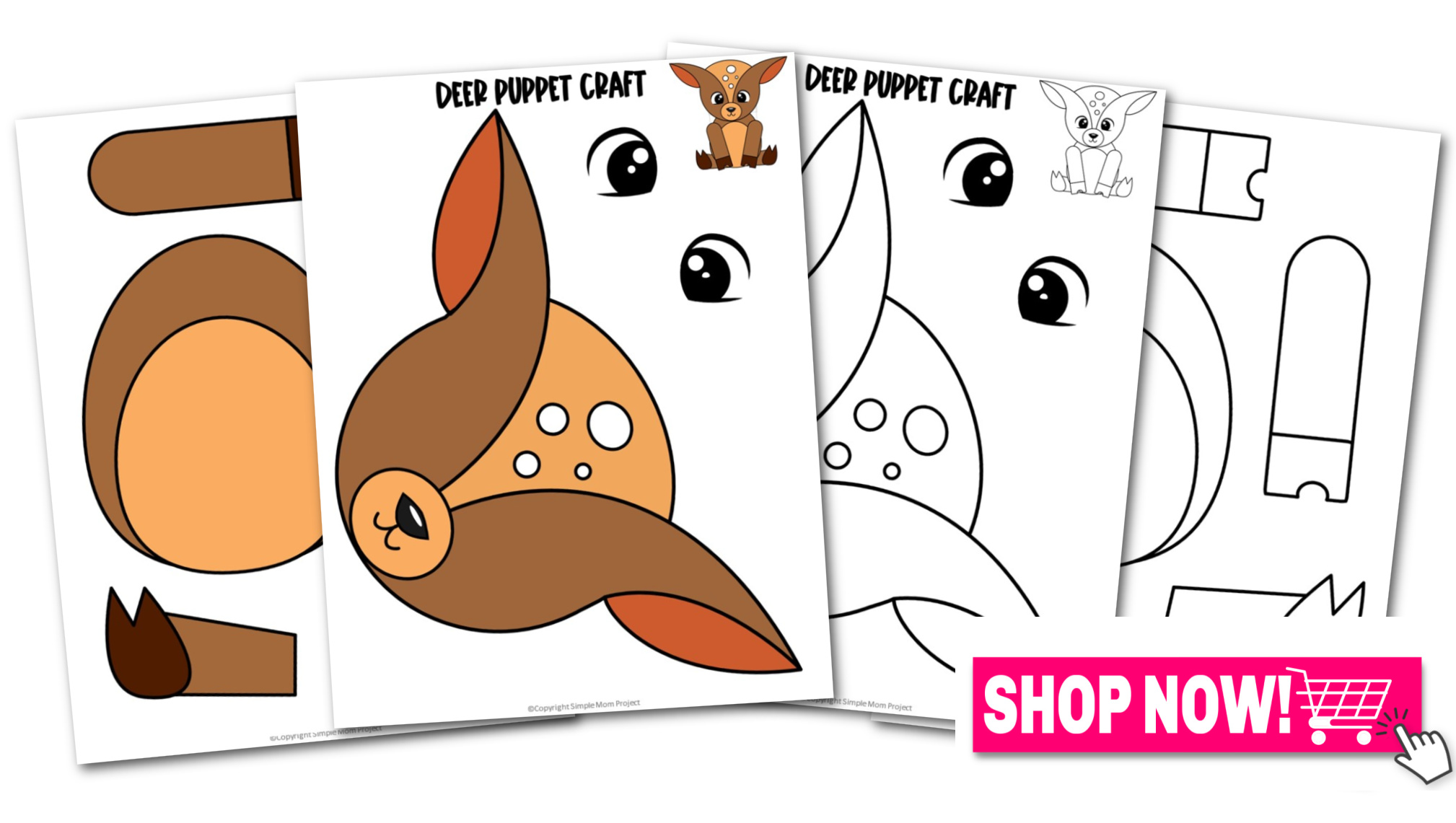 This weekend, host a puppet show with your kids using this printable deer paper bag puppet!
As kids create their puppets and play with them during the performance, let them use their imaginations and creativity to express themselves.
The great part about this is that you can choose a black and white or a colored deer template.
If your kids can't get enough of these deer puppets, have them do both!
Don't forget to share your learning plans in the comments.
Need more woodland animal puppet fun? Check out our packed list of paper bag puppets for simple craft fun with your little ones.  
When you have finished, be sure to share your creation on Simple Mom Project's Facebook Page and follow me on Pinterest!

Kaitlen D.
More Printable Craft Templates