Do you have a child who's interested in studying astronomy?
Well, have a blast with this easy printable moon craft template suitable for kids of all ages!
This simple printable moon craft template gives your kids the opportunity to practice their fine motor skills, focus and creativity.
Cut out the moon shape and use it for coloring, stencils, classroom décors, DIY moon crafts, art projects and more.
Use this cut-and-paste moon craft template when teaching the alphabet, especially the letter M.
Enjoy the adventure in following the easy steps in making this printable moon craft.
We also include a step-by-step tutorial video in this post.
*By the way, this post may contain affiliate links which means I may receive a small commission at no additional cost to you if an item is purchase through that link. For more information, click here.*
Printable Cut and Paste Moon Craft
Moon Craft Supplies Needed:
Need more crafty fun? Check out our Sun Craft, Earth Craft and Astronaut Craft.
 T
hey are perfect for those days when staying indoors is the only thing your family can do!
Ideas for Easy Preschool Paper Moon Craft
Make great use of this printable moon night craft template ideas in your children's solar system lessons and DIY craft activities.
1. Interesting Facts about the Moon
While your little astronaut crafter is busy making this moon craft template, gather some fun facts about the moon.
Did you know that the Moon is the Earth's only natural satellite?
It's a large natural object that orbits around the Earth.
It's also the second brightest object in the sky, next to the Sun.
Did you know that there are eight Moon phases?
It's the New Moon, Waxing Crescent, First Quarter, Waxing Gibbous, Full Moon, Waning Gibbous, Last Quarter and Waning Crescent.
Have you witnessed a lunar eclipse?
It's when the moon appears darkened as it passes into the earth's shadow.
Such a wonderful event where my kids and I just go outside and look up at the sky.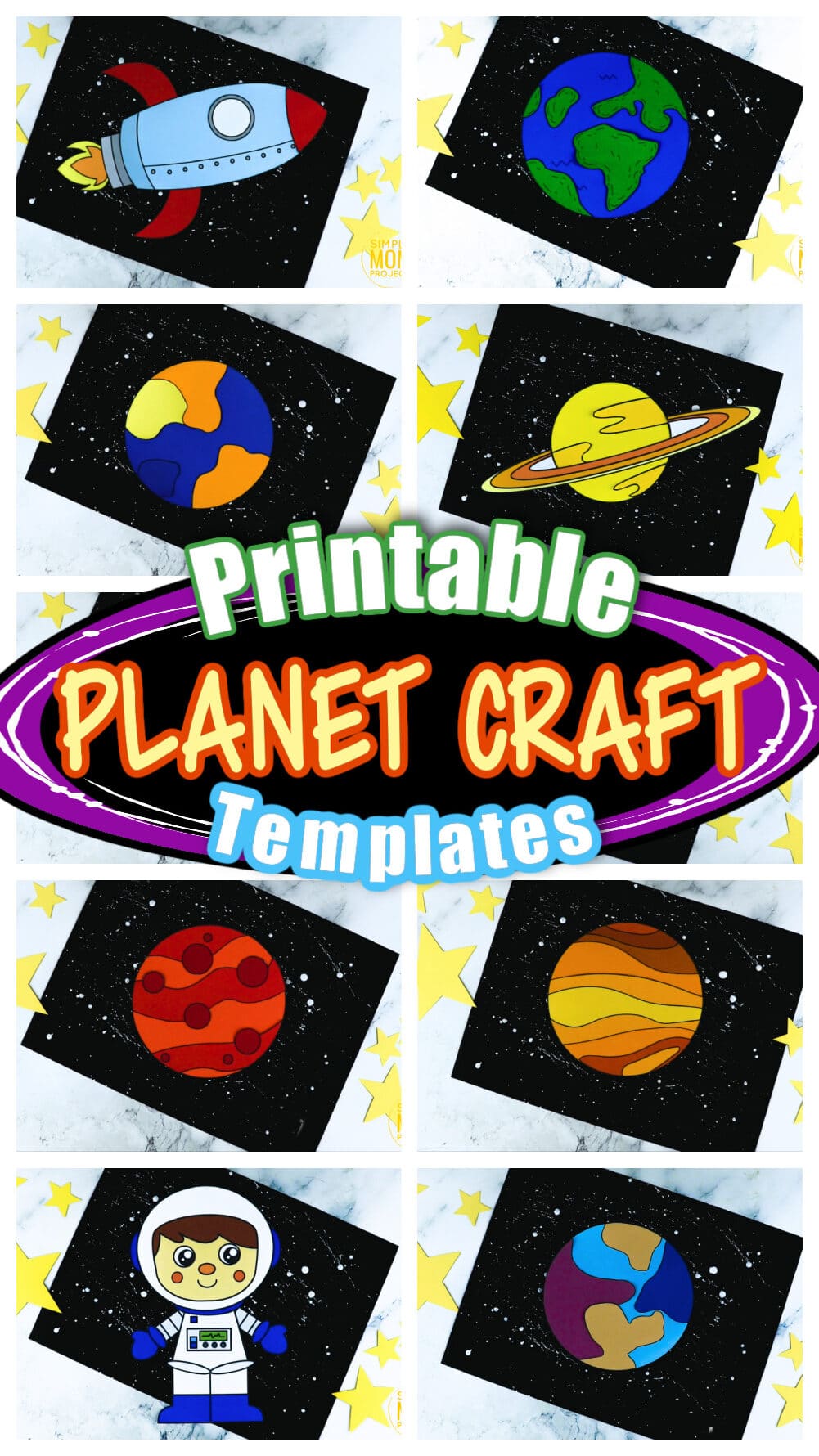 2. Children's Moon Themed Books
This printable moon craft template makes children interested in learning planets and Neil Armstrong.
Once your little one is finished, read their favorite books that talks about the moon.
Reading to our kids as often as possible helps improve their literacy skills.
Here's a list of the moon themed books that will surely be loved by your kids.
3. Moon Paper Plate Craft
Craft is always a good idea to keep the kids productive while they are at home.
Start to crumple an aluminum foil until it forms a round shape.
Dip it in a gray paint and gently press it onto a paper plate.
Dip the tin foil again, but this time, in a white paint and stamp it onto the same paper plate.
Continue doing it until there are no spaces uncolored.
While waiting for the paper plate to dry, let's make the moon's background.
Dip your small paint brush in a white paint and create dots on a black cardstock paper.
Finish it off by gluing the moon paper plate craft on the black paper.
Display this realistic moon texture craft anywhere in your home.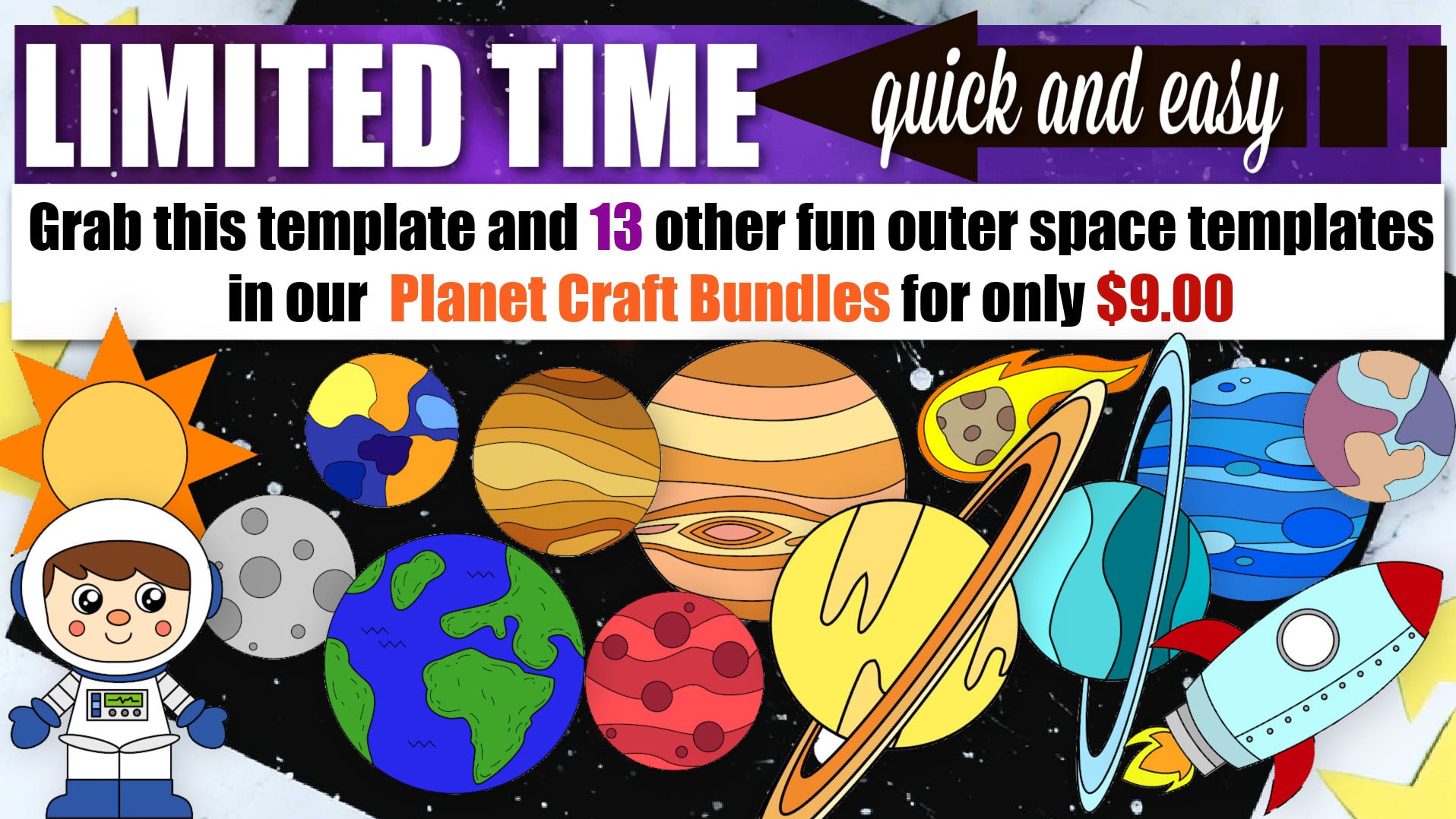 4. Night Sky Theme Bedroom
We thought it would be fun to decorate my kids' bedroom with galaxies or night sky themes.
Let your little one enjoy coloring this simple printable moon shape craft template with different colors. 
Put adhesive tape at the back of the cut-out moon craft and stick to the ceiling or wall.
Make sure to get our printable Star Template, Cloud Template and Solar System Crafts to include in your room décor.
Blue led lights would be the perfect addition to amaze your little ones before going to bed.
These are just some of the marvelous ideas on how to maximize the use of the easy printable full moon craft template.
We're confident that you and your little kids will have a blast!
5. Letter M Crafts
If you're looking for more printable templates that start with the letter M, try these: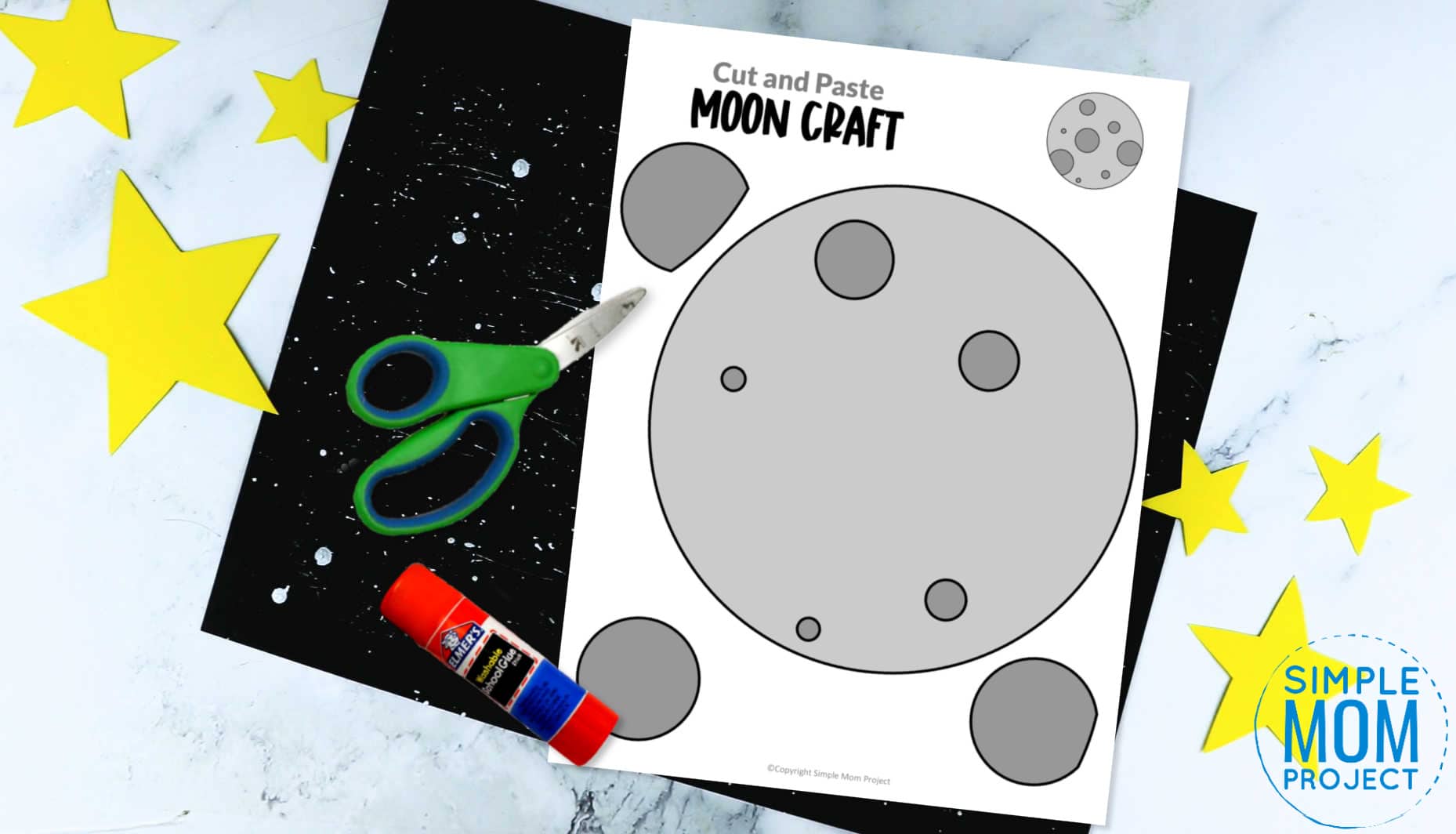 Keep scrolling to get your very own moon craft today and start with your little ones and their planet craft buddies today!
Moon Craft Instructions
We know your little buddy is excited to build their own fun moon crafts!
Make sure to gather all the craft supplies we will use for this fantastic fun activity.
Get the printer and print the printable moon craft template on a white sheet of paper.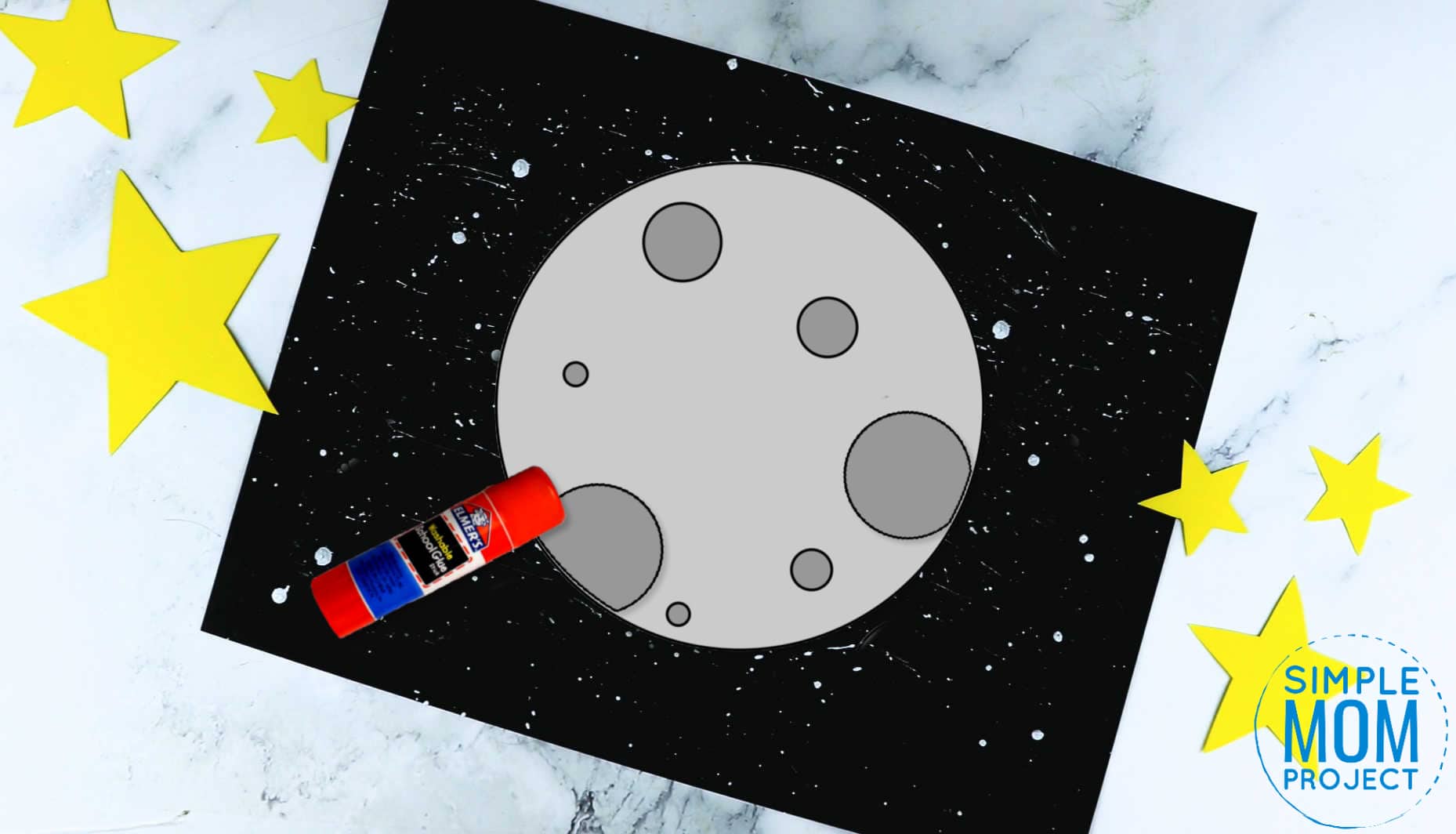 If your child is already familiar with using scissors, encourage them to cut out the moon pattern printables.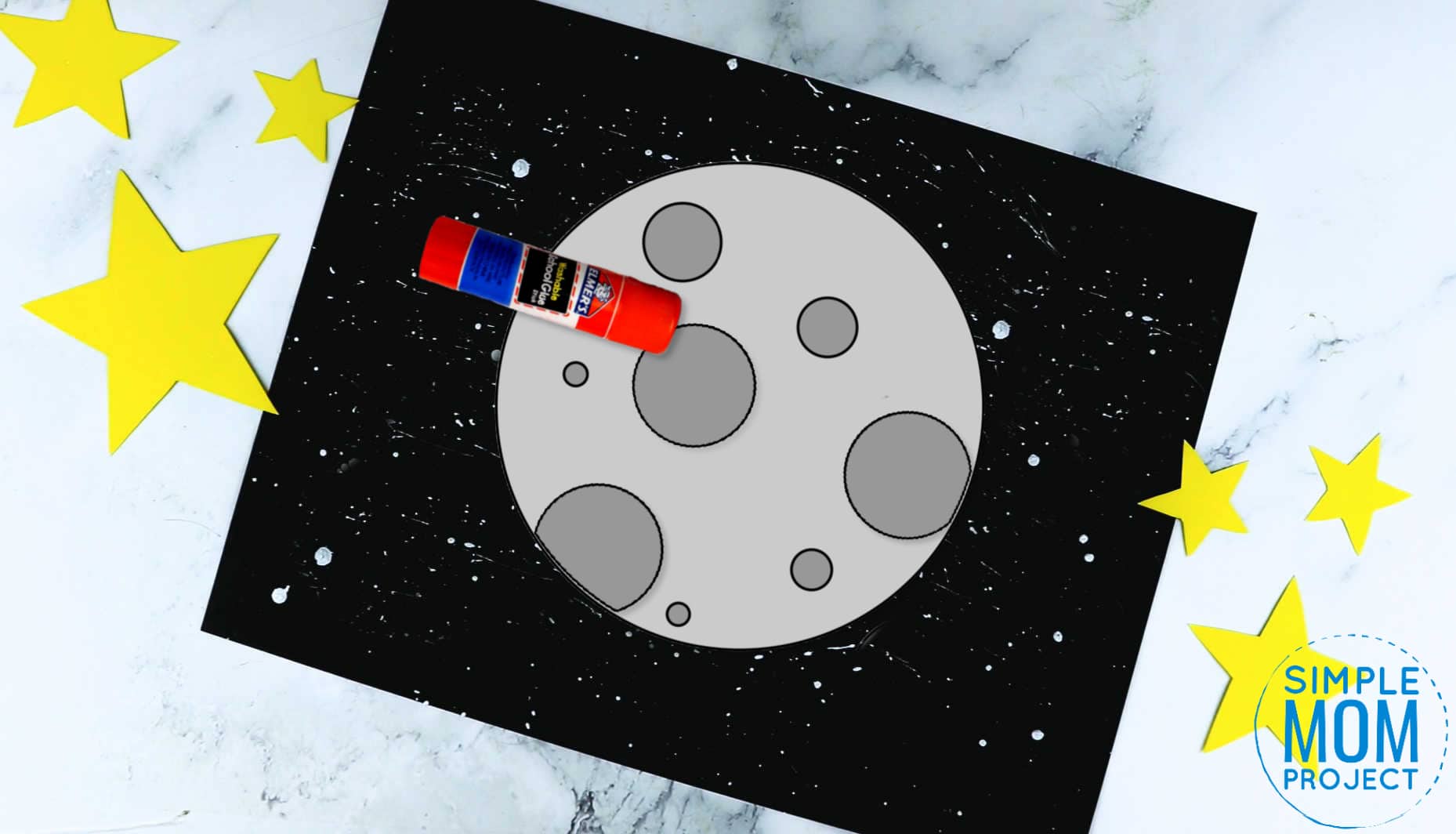 Glue the craters or moon rocks onto the surface of the moon.
Now your little astronauts have a moon craft they can add to their outer space imaginary play.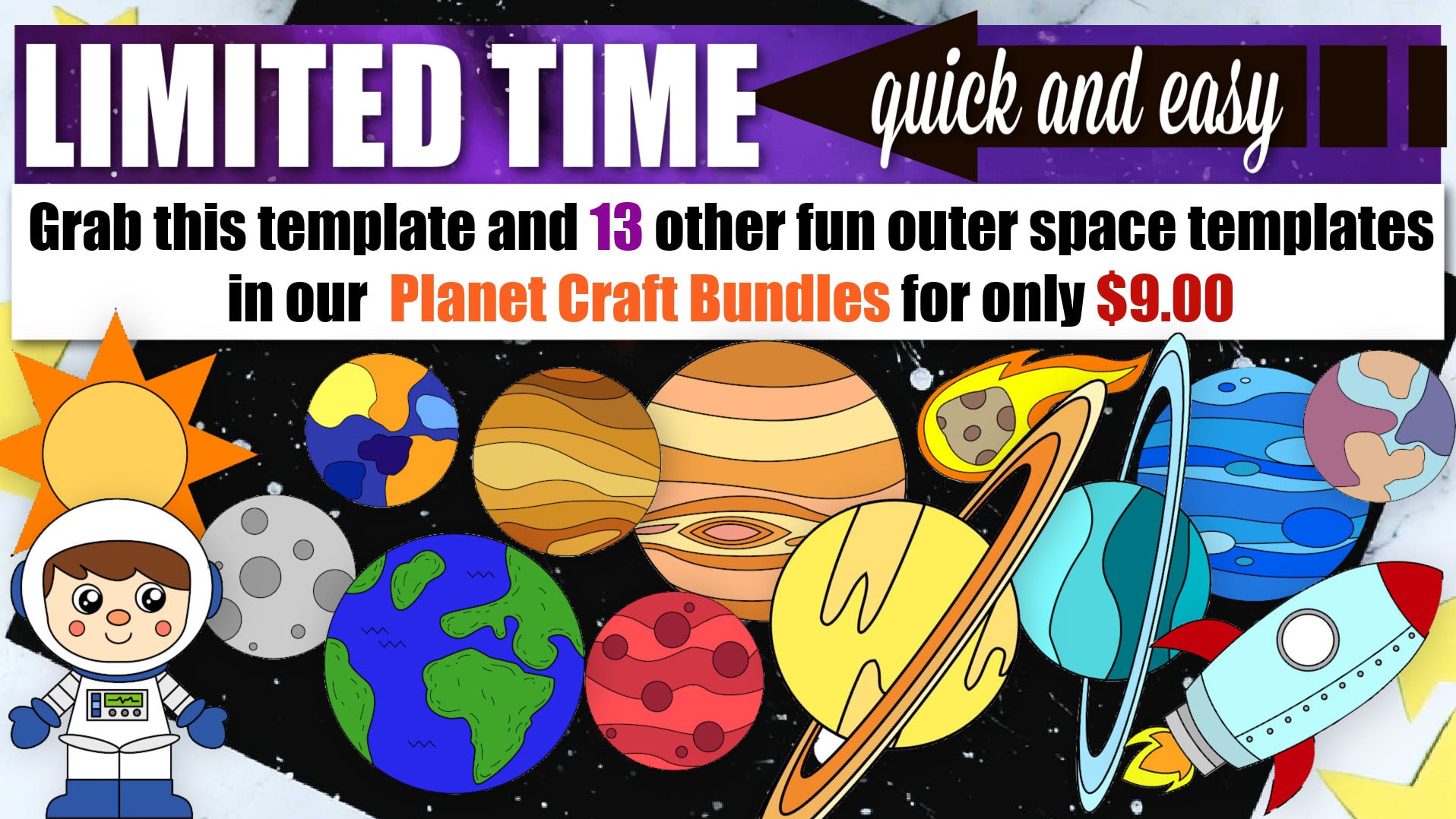 More Options to Choose:
You can print the blank version and trace the cut outs on card stock paper for a sturdier moon craft,
Print the moon template in color for a simple and easy rainy day craft or,
Print the blank moon template and use it as a fun coloring sheet activity and then glue the pieces of the moon craft together.
Printable Moon Craft Template
Keep your toddler, preschooler and kindergarten kids occupied during the weekend with these two versions of simple printable moon crafts.
There's a black and white full moon drawing for your pre-k kids to fill in with different colors.
There's also a colored new moon craft template for first grade kids who like to practice their scissor skills.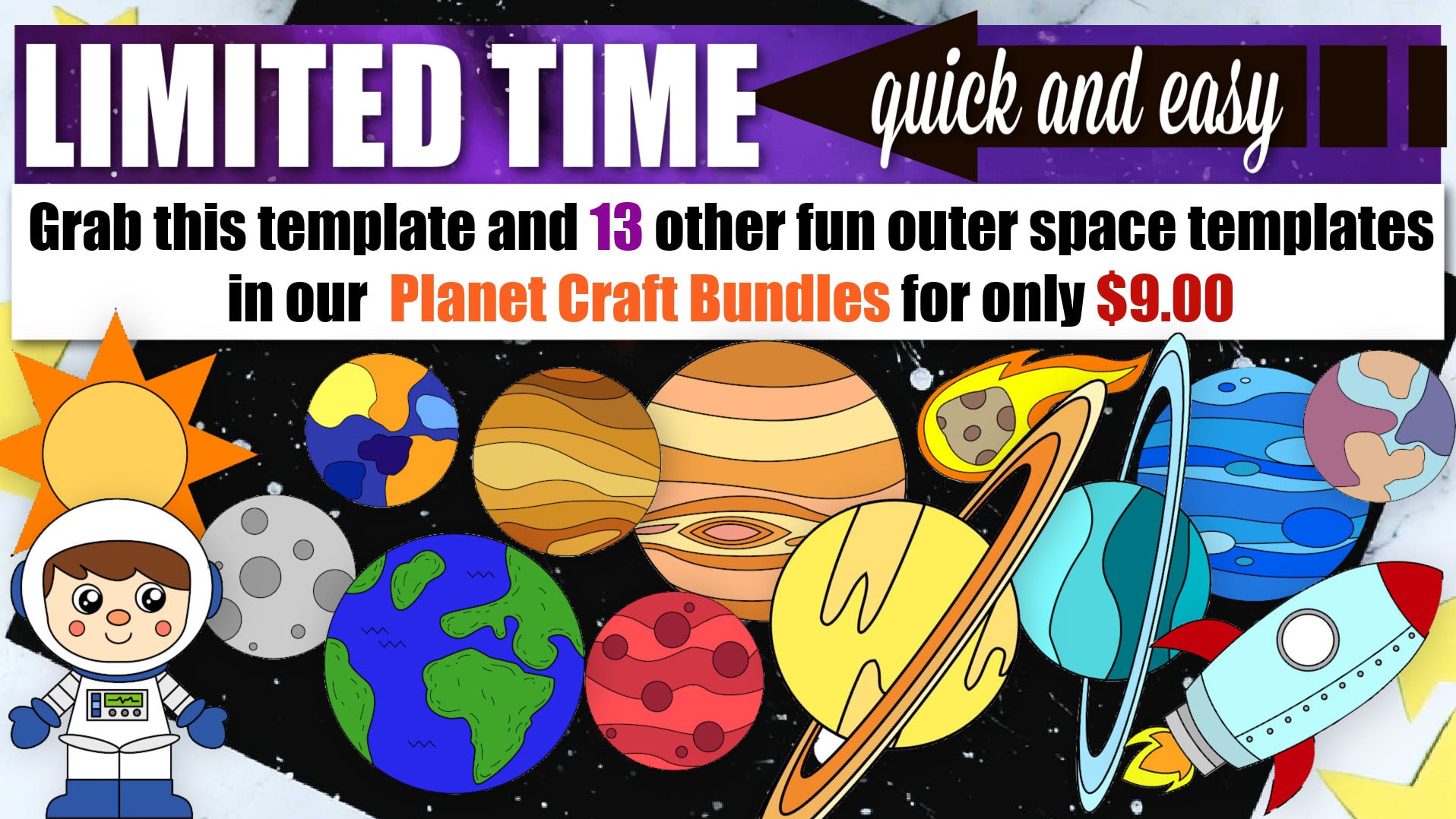 Don't forget to share your learning plans in the comments.
Need more planet fun? Check out our packed list of planets for simple craft fun with your little ones.  
When you have finished, be sure to share your creation on Simple Mom Project's Facebook Page and follow me on Pinterest!

Kaitlen D.
More Fun Planet Crafts