Don't you just love it when your scarf and mittens match the color of your sweater? Well, my kids do!
That's why, I make sure to finish sewing their favorite mittens pattern before winter comes.
We want the kids to have fun while they are stuck at home by giving these preschool mittens template printable.
This simple mitten outline will encourage your little one to create different large or small crafts by using their imagination.
The winter mittens coloring pages help develop your child's fine motor skills, focus, color recognition and creativity.
It's also perfect to use as decoration for your home, classroom or bulletin board.

*By the way, this post may contain affiliate links which means I may receive a small commission at no additional cost to you if an item is purchase through that link. For more information, click here.*
Free Printable Mittens Template
Mittens Template Materials Needed:
Printable Mittens Template (FOUND AT THE BOTTOM)
Make your child's finished mittens template a forever memory by laminating it! We use this laminator and cannot express how much we love it! It is not only inexpensive, it is SO easy to use!
Your kids will love seeing how much you adore their art work when you laminate and display it for years to come!
Looking for more adorable winter template ideas? Be sure to check the Scarf, Snow Hat and Sled Template!
Ideas for Mittens Template
Don't miss out the chance to include this free printable mitten outline template in your everyday life with the kids.
1. Winter Story Time
Books are a wonderful way to introduce children to reading.
Reading bedtime stories to our little one helps them relax their mind and develop their listening abilities.
As parents, we want nothing but the best for our children.
Hence, we highly recommend these must-have books to read for your kids.
2. Fun Family Bonding Time
Winter is finally here!
The season where most people stay warm inside their humble home while watching the snowflakes fall on the ground.
While you and your children are having a great conversation about the activities you can do during winter break, it's best to pair it with our free printable mittens stencil template.
Color and make crafts using this simple printable mitten outline to strengthen the relationship you have with your family.
Take out all the craft materials and share these cute mittens clipart to each member of the family while having a hot chocolate during this cold season.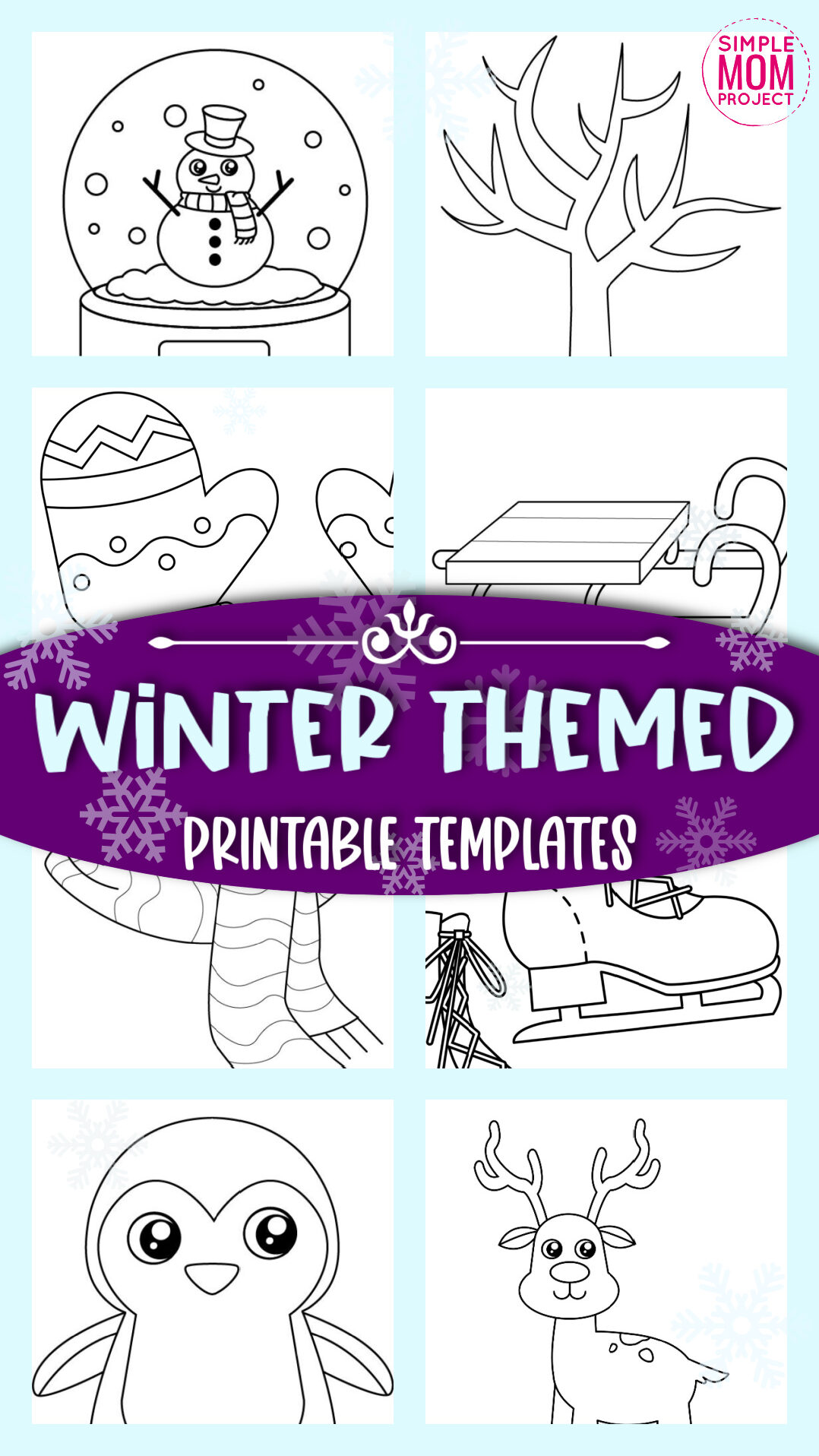 3. Winter Handprint Mittens Art
If you already have some simple craft supplies on hand, like paints and construction papers, your little one will love making this easy winter handprint mitten art.
First, print out the pattern of the mittens on light colored paper and cut it out.
Have your child cover their hands with dark color paint and gently press onto the mittens outline.
You can cut out and use our small snowflake templates as decorative items for your personal handprint mittens.
4. Colorful Mitten Garland
Let's welcome the winter season by turning these mittens template printable into a lovely colorful garland!
Print out the amount of mittens pattern that you think would be enough to make a perfect garland.
Have your preschooler work on coloring and designing the large mittens clipart and cut it out.
Punch a hole on the top corner of each mittens template and string a piece of yarn through your mittens.
We tried experimenting with it by adding beads, buttons, stickers and other small decorative items.
It turned out beautiful, which is perfect to hang in our living room!
We are confident that your toddler, preschooler and kindergarten will surely adore these incredible ideas on how to maximize the use of these easy printable mittens template.

Printable Mittens Template: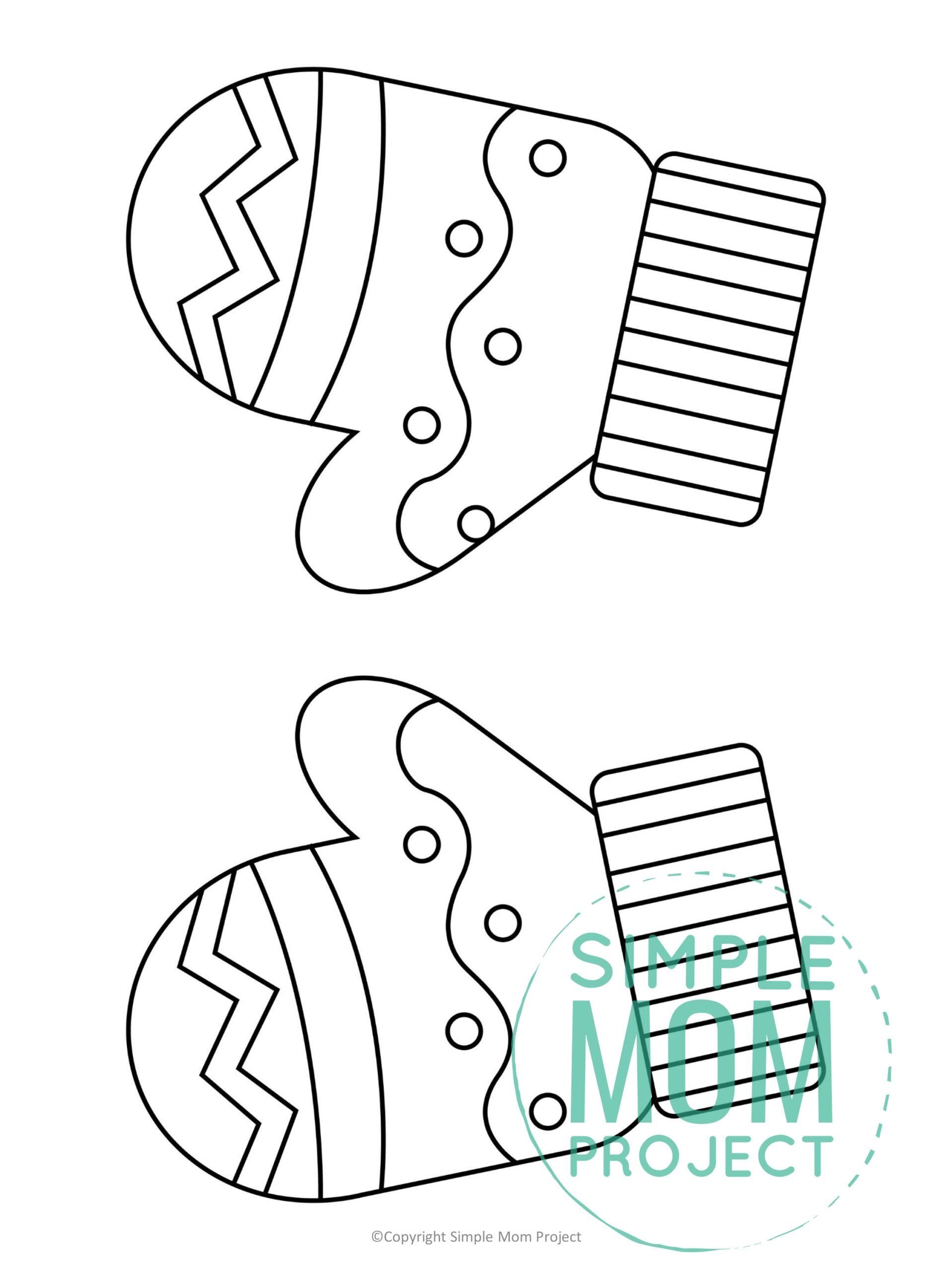 If your children love the winter season, be sure to give these free printable black and white mitten patterns.
Where kids have the power to decide which color of crayon they want to use or what DIY craft they are going to do.
If you and your preschooler enjoyed using these printable mittens template, make sure to comment down all your cute cloud template stories.
When you have finished, be sure to share your creation on Simple Mom Project's Facebook Page and follow me on Pinterest!

Kaitlen D.
More Wonderful Winter Template