Looking for more fun indoor activities?
Check out this easy printable Earth craft template suitable for kids of all ages.
It's a great way to let your child visualize the basic land formations on the planet Earth.
Use our printable template to assemble and make your own Happy Earth craft.
This basic printable Earth craft template is perfect for the study of the Earth, Solar System or letter E sound.
Making this preschool printable Earth outline template helps children work on their fine motor skills, focus, imagination and creativity.
Cut out the Earth craft and use it for coloring, stencils, DIY crafts, mosaic patterns, decorations and more.
You don't have to worry about complicated steps in making this fun Earth craft.
All you need to do is print out the template and follow the easy instructions below.

*By the way, this post may contain affiliate links which means I may receive a small commission at no additional cost to you if an item is purchase through that link. For more information, click here.*
Printable Cut and Paste Earth Craft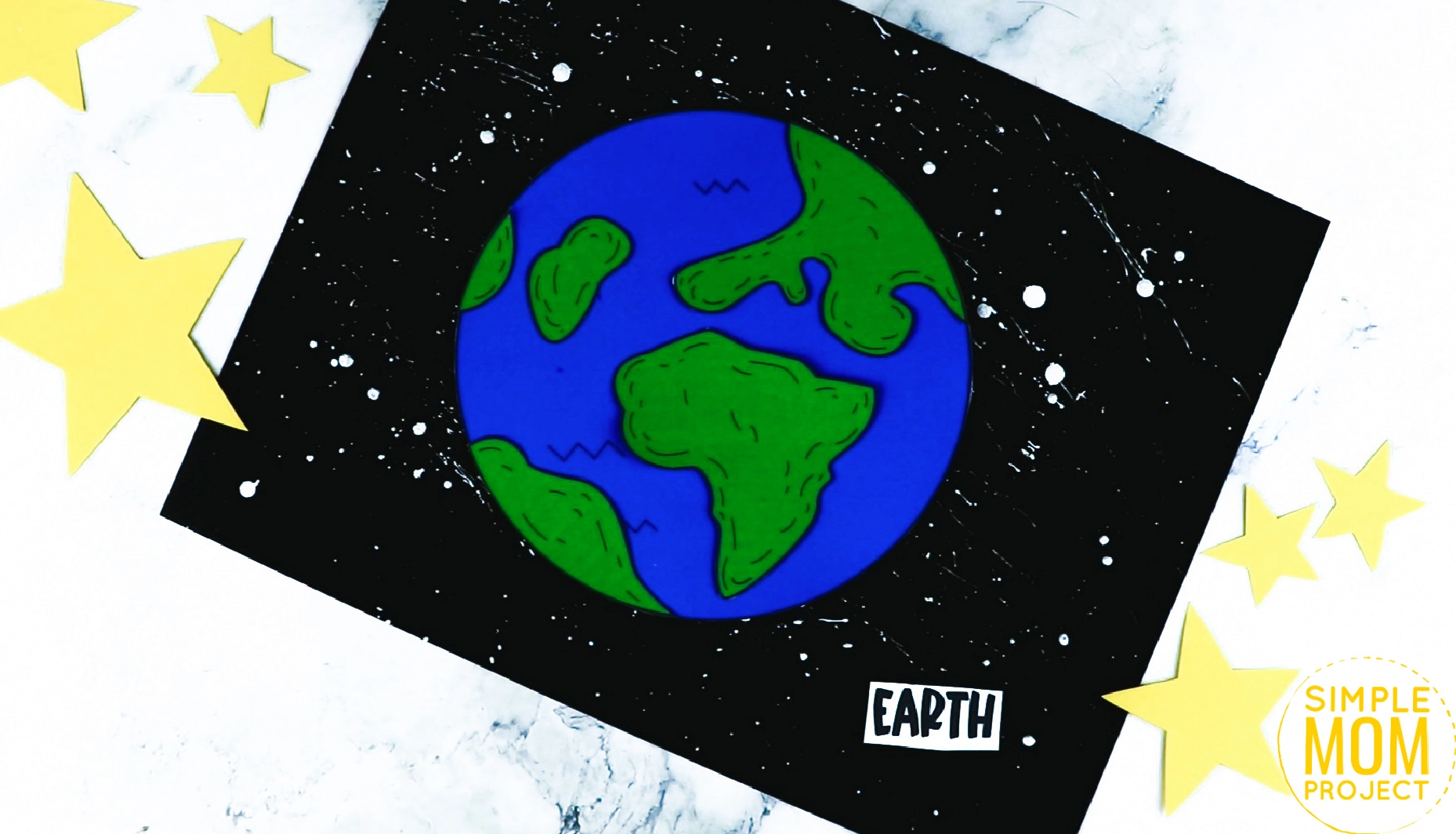 Earth Craft Supplies Needed
Need more crafty fun? Check out our Astronaut Craft, Moon Craft and Sun Craft.
 T
hey are perfect for those days when staying indoors is the only thing your family can do!
Ideas for Easy Preschool Paper Earth Craft
We've put together a list of the beautiful ideas on how to include this simple printable Earth craft template in your kids' daily activities.
1. Favorite Planet Earth Books for Kids
This amazing Earth craft template is a fun way to educate children about the Solar System and interesting facts about the Earth.
You can also look for follow-up activities to keep your kids interested in learning like reading fun books.
Here's a few of our favorites and we know you will love them too.

2. DIY Earth Day Craft
We mostly focus on art and craft projects that won't require you to run to the store to buy all the crafting materials.
Once your child is finished working on this simple printable Earth craft template, let's make paper plate Earth Day craft.
Use a pencil to trace the water and land parts of the Earth on your paper plate.
Take out all your old magazines and tear out the pages that have lots of blue and green on them.
Cut the blue and green pages into small squares or circles.
Glue the magazine pieces to the paper plate however you like to form the image of planet Earth.
Display this collage Earth Day paper plate craft anywhere in your home to boost your child's self-esteem. 
3. Cute Coffee Filter Earth Craft
We thought it would be fun to make adorable Earth crafts using recycled materials.
Start printing our printable Earth template in a small version that would fit in your coffee filter.
Simply glue on the finished Earth craft at the center of the coffee filter.
Glue on a paper straw at the back of your coffee filter Earth craft.
Lastly, cut out the leaves from a green construction paper and glue it on the paper straw.
This flower-like Earth craft looks wonderful to put in a mason jar and display in your living room.
You may also want to try this idea with the other Planet printable templates.

4. Handprint Earth Craft
It's been so fun sharing new crafting ideas with you!
Have the kids enjoy the process of making this preschool printable Earth craft template.
Next, trace your child's hand on cardboard and cut it out.
Let your child paint the handprint with light brown paint and set it aside to dry.
Cut a cute small heart shape out from a red construction paper.
Glue on the finished Earth craft onto the hands and glue the heart anywhere in your Earth craft.
This amazing idea is perfect for school projects.
These are just a few great Earth craft ideas; we hope you and your little one will gain knowledge in making this simple printable Earth craft template.
5. Letter E Crafts
If you need more printable templates that begin with the letter E, try these:
Keep scrolling to get your very own earth craft today and start with your little ones and their planet craft buddies today!
Earth Craft Instructions
Take out all the simple materials because we're going to have a fun crafting day!
Choose which of these printables your child likes to make first and print it on a white paper.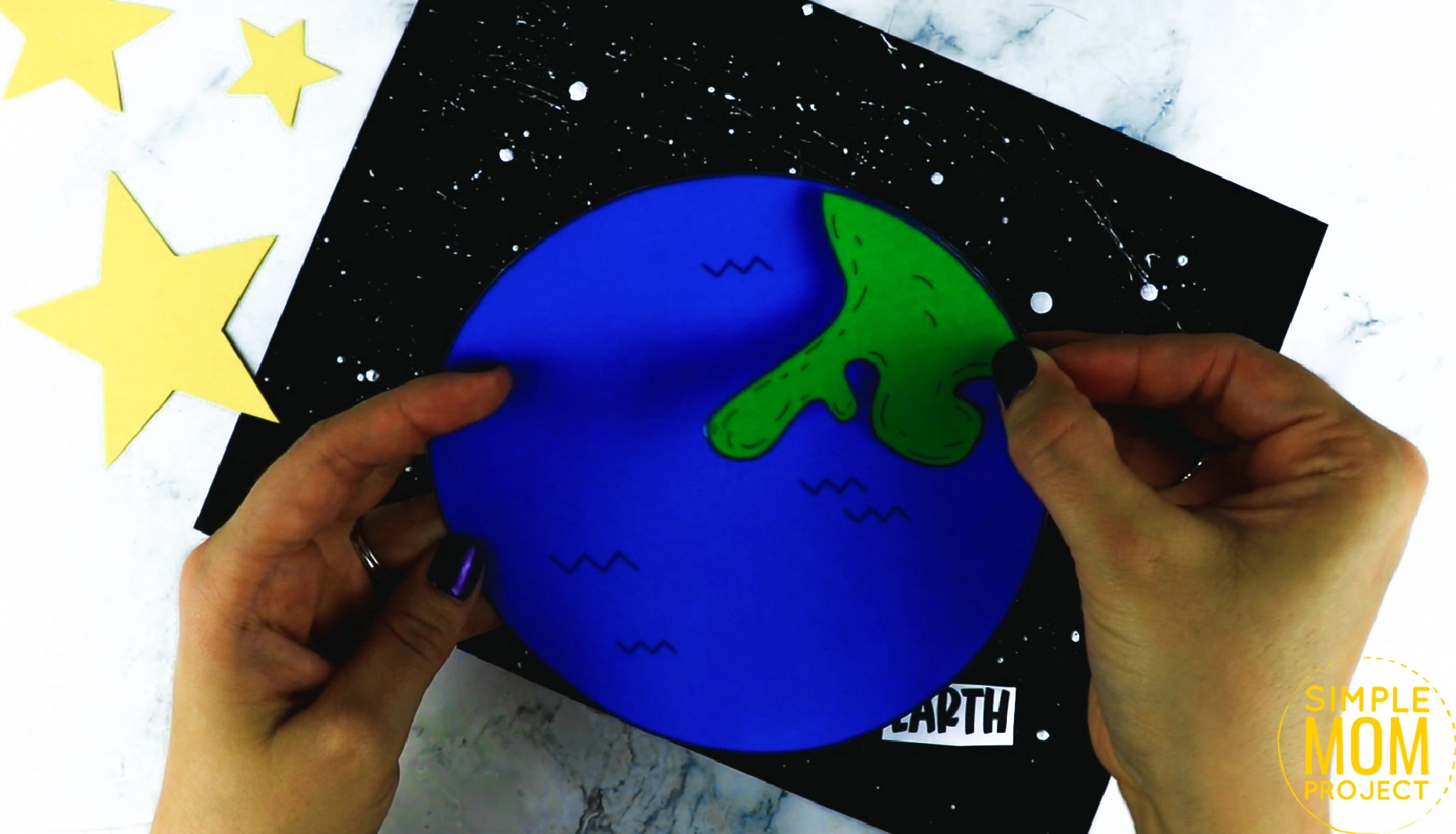 My preschooler usually prefers to get the black and white version so they have the chance to fill it in with different colors.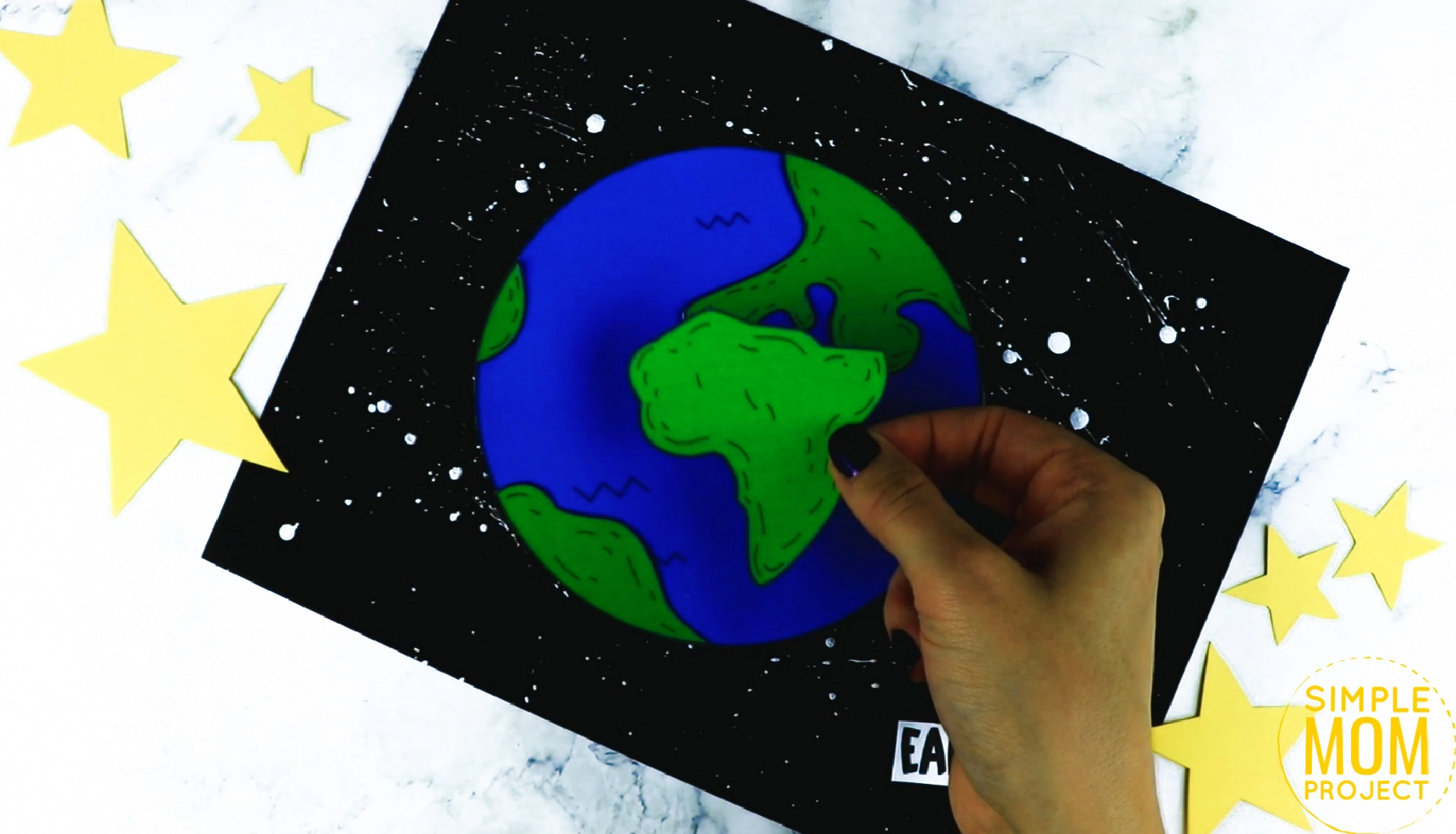 If your child is already familiar with using scissors, encourage them to cut out the Earth craft into individual pieces.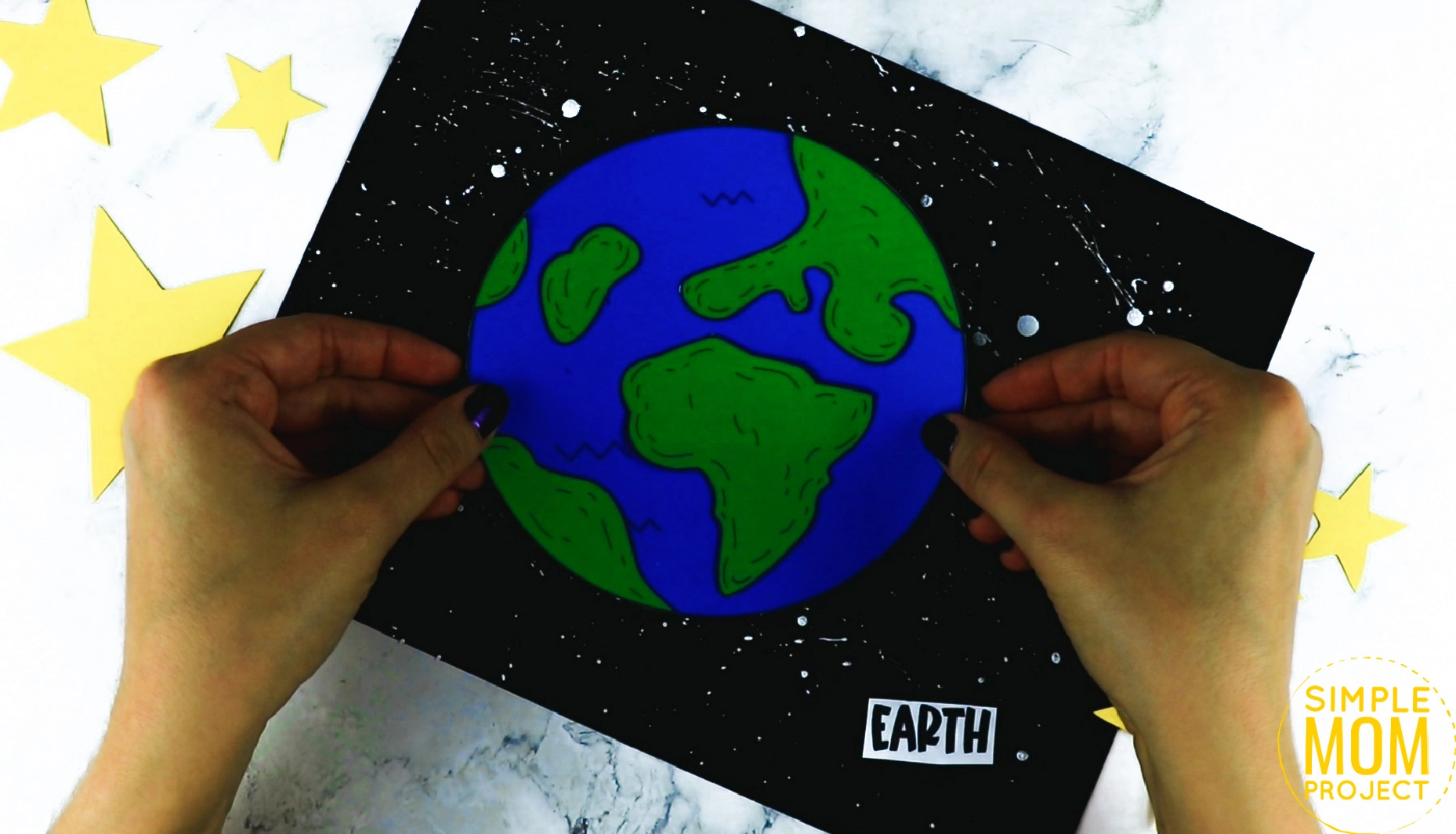 Using a glue stick, attach the green parts which are the trees onto the outer layer.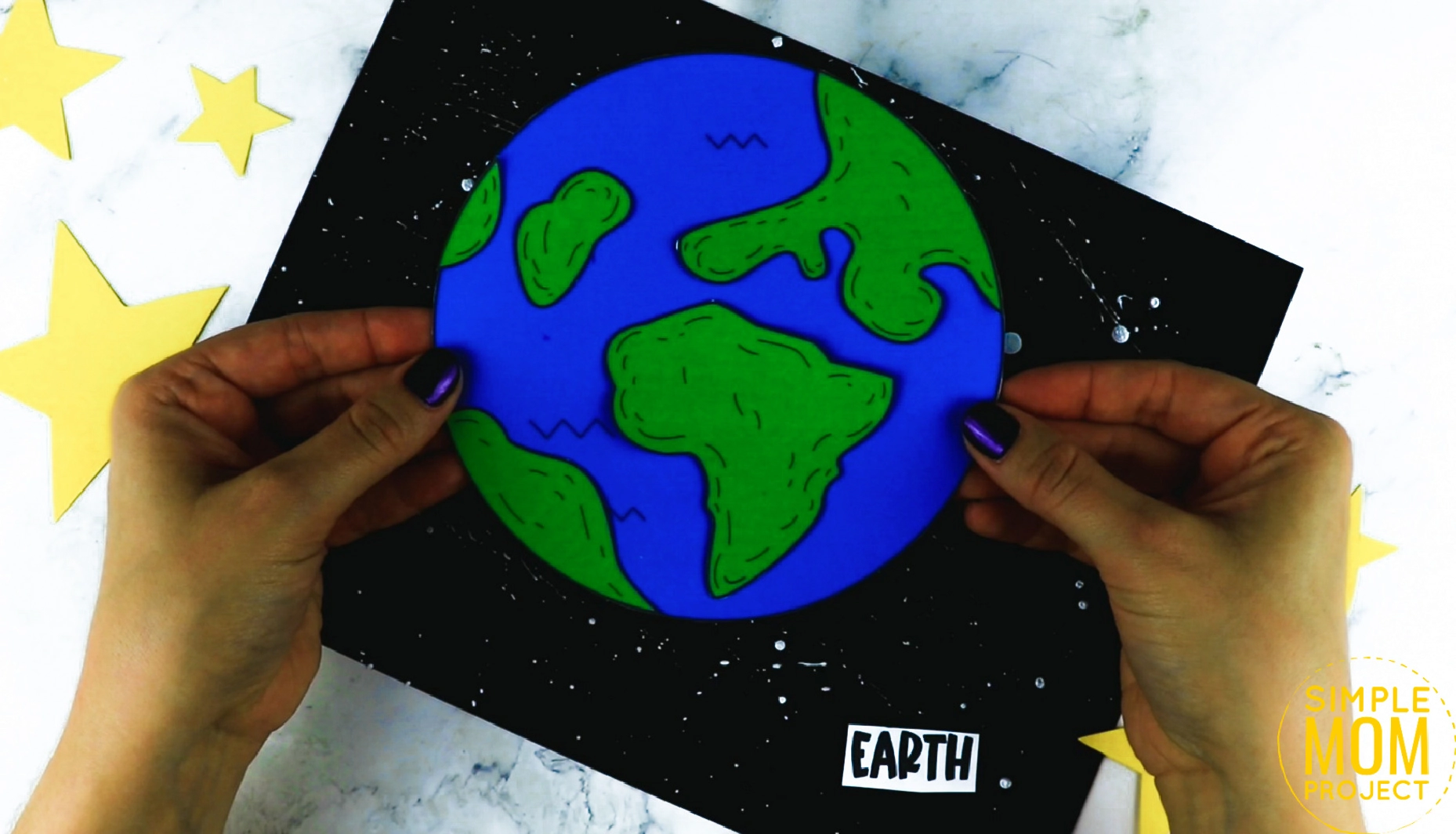 There's no right or wrong in this craft, your child can assemble the pieces however they would like.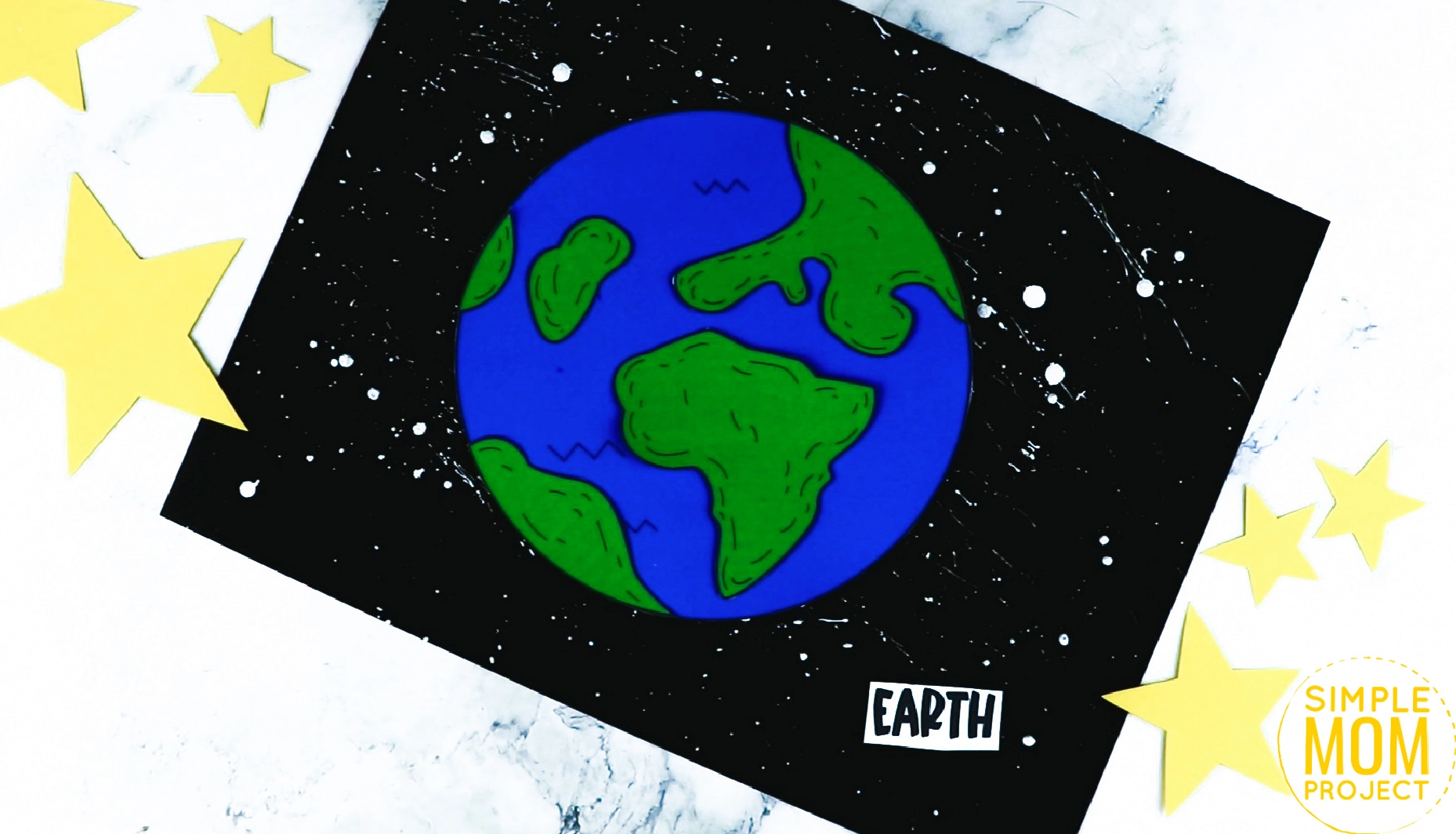 This lovely Earth Day craft is perfect to include in your kids' Science project. 
More Options to Choose:
You can print the blank version and trace the cut outs on card stock paper for a sturdier Earth craft,
Print the Earth template in color for a simple and easy rainy day craft or,
Print the blank Earth template and use it as a fun coloring sheet activity and then glue the pieces of the Earth craft together.
Printable Earth Craft Template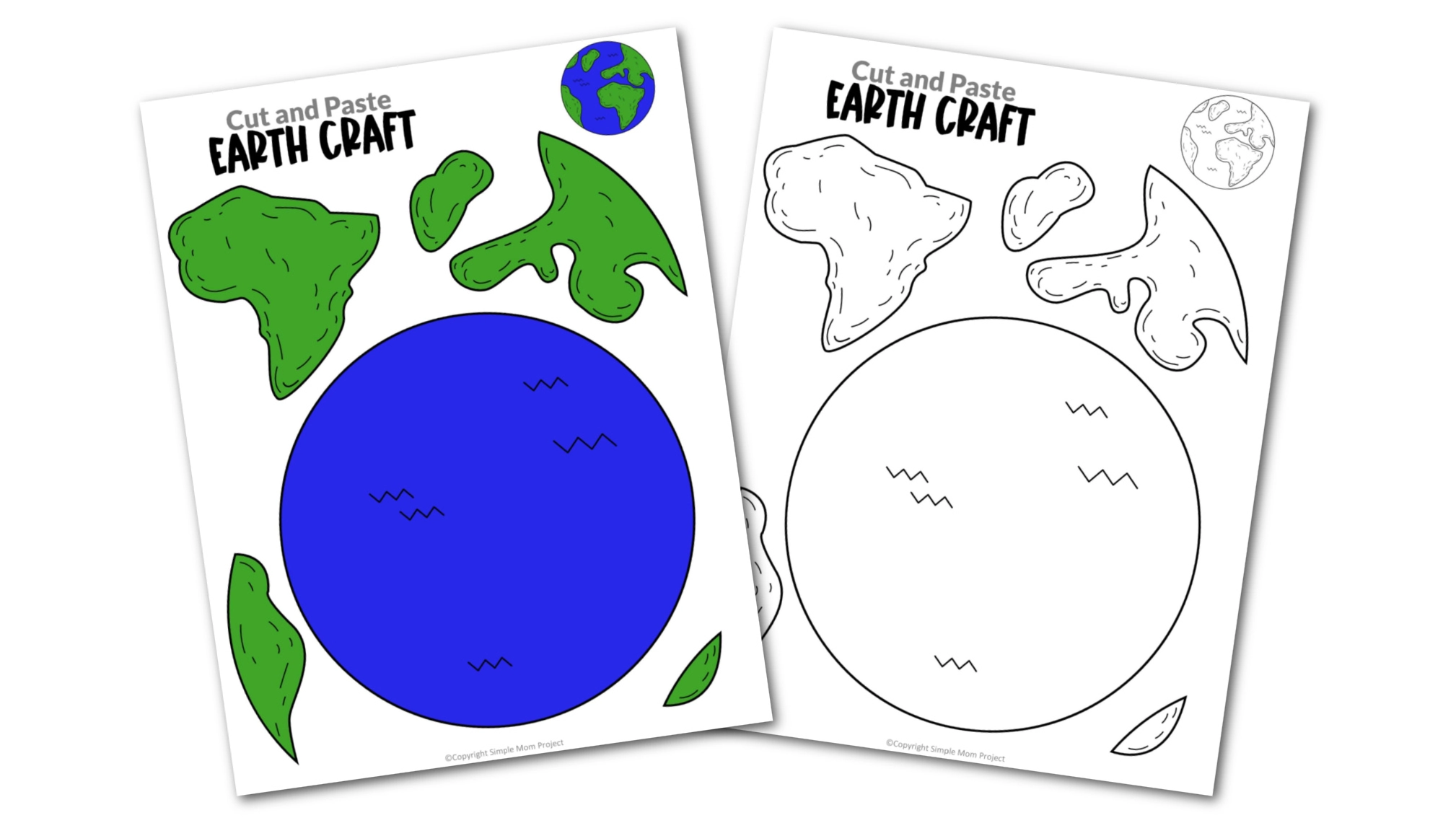 This beautiful planet Earth craft template comes with two different versions for kids of all ages.
We have the basic black and white Earth drawing template for toddlers and preschoolers to practice their coloring skills.
We also have the colored Earth craft for kindergarten and grade school kids to practice their scissor skills.
Don't forget to share your learning plans in the comments.
Need more planet fun? Check out our packed list of planets for simple craft fun with your little ones.  
When you have finished, be sure to share your creation on Simple Mom Project's Facebook Page and follow me on Pinterest!

Kaitlen D.
More Fun Planet Crafts