Wondering what to do with the kids during the weekend?
This simple printable Mercury craft template is the most productive and fun thing your child can do!
Making this fun Mercury craft template enhances your child's fine motor skills, focus, imagination and creativity.
Cut out the Mercury outline and use it for coloring, stencils, Science experiments, art projects, crafts and more.
This amazing planet Mercury craft is so easy that even toddlers can do it.
Follow the instructions below or watch the step-by-step tutorial video to make your own Mercury craft.
*By the way, this post may contain affiliate links which means I may receive a small commission at no additional cost to you if an item is purchase through that link. For more information, click here.*
Printable Cut and Paste Mercury Craft
Mercury Craft Supplies Needed
Need more crafty fun? Check out our Venus Craft, Mars Craft and Saturn Craft.
 T
hey are perfect for those days when staying indoors is the only thing your family can do!
Ideas for Easy Preschool Paper Mercury Craft
Here are some of the marvelous ideas that will help you include this preschool printable Mercury craft template with your little ones.
1. Interesting Facts About Planet Mercury
If you plan to study the planets with your kids, be sure to add a fun craft like this basic printable Mercury craft template.
Did you know that Mercury was named after the Roman messenger god?
If you're into Greek Mythology, you're already familiar with Mercury who was known for moving fast.
Did you know that Mercury is the closest planet to the Sun?
It's true, that's why it's very difficult to send a spacecraft to explore the planet.
You may think that Mercury is the hottest planet in the Solar System.
But believe it or not, Venus is hotter than Mercury.
Did you know that Mercury is a terrestrial planet?
Which means it has a rocky surface like the Earth, Venus and Mars.
Our easy printable Mercury craft template will surely enlighten young minds about the Solar System in a fun way.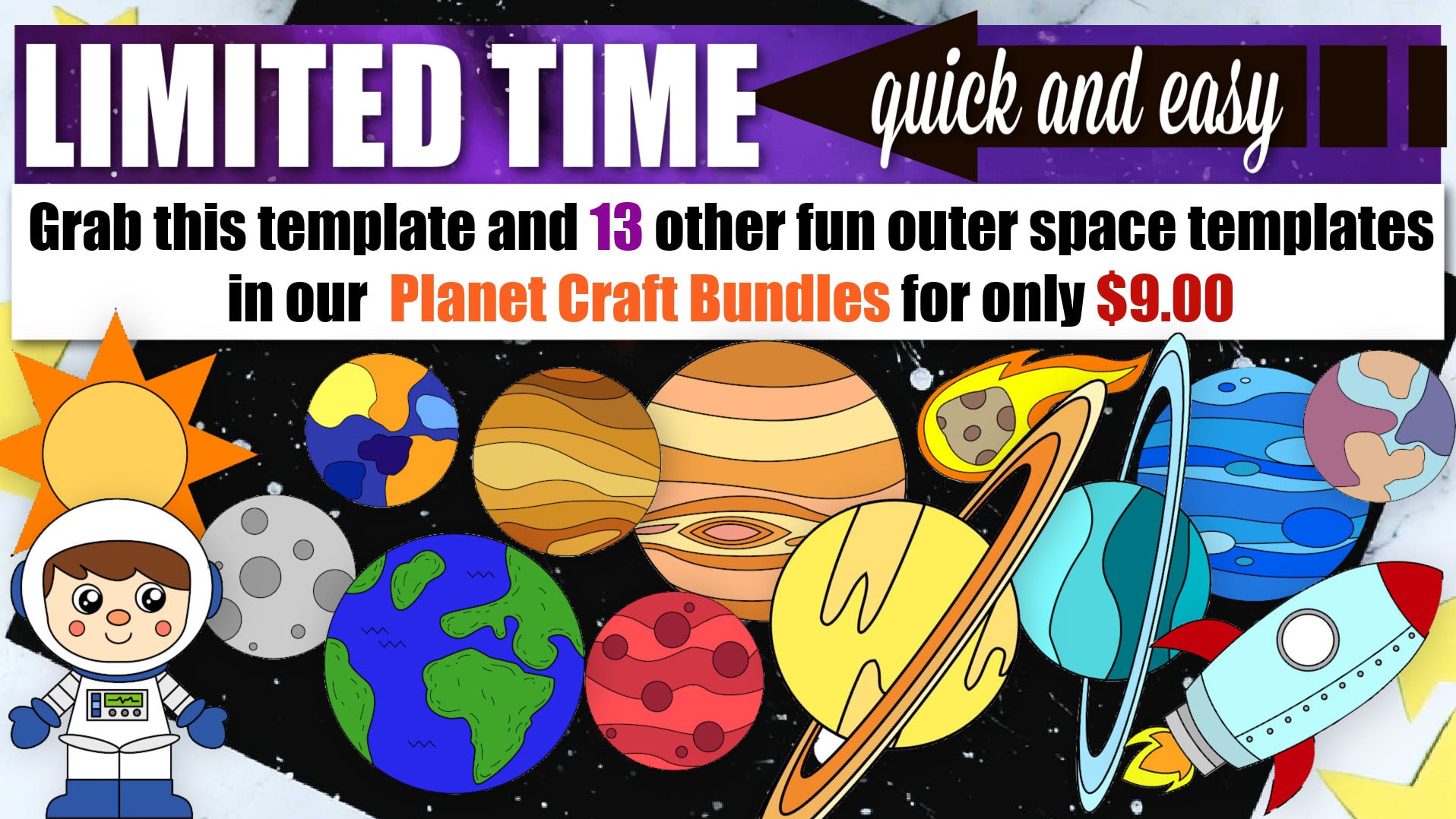 2. Space Books for Kids
Let your kids enjoy the process of coloring, cutting and gluing the patterns of this Mercury craft.
They will love feeling like they are on a real mission to Mercury.
If they still can't get enough of planets, make sure your little ones have something to read that will keep them interested in learning.
We love to share with you the best choices of outer space books that your kids will surely love too.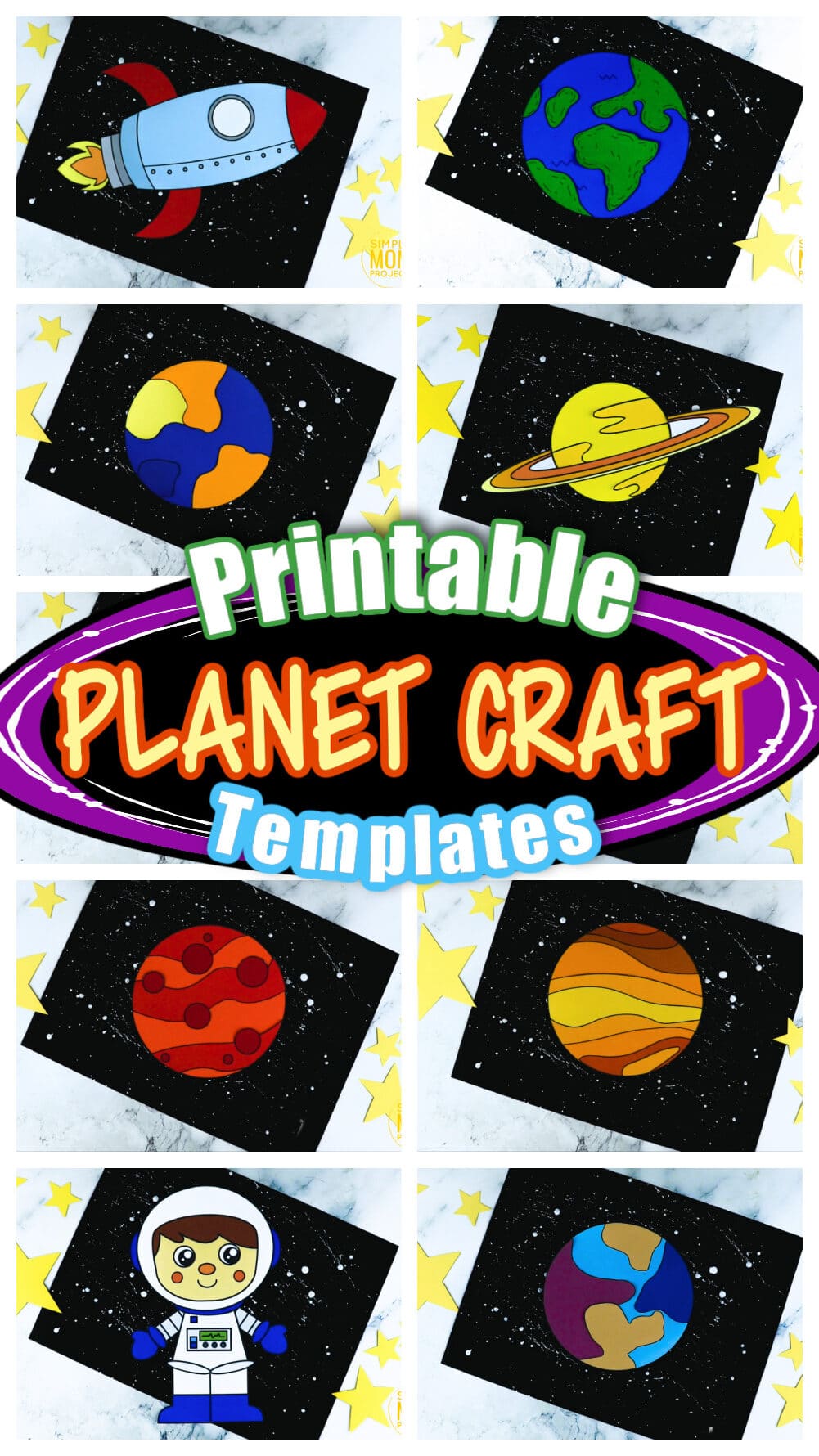 3. Let's Learn the Alphabet
This printable Mercury craft template gives your child the opportunity to learn the alphabet, especially the letter M.
Once your child is finished, look for a follow-up activity like providing letter tracing worksheets.
It will help your child with letter recognition, writing skills and fine motor skills.
Next, teach your kids the letter M sound and correct pronunciation of Mercury.
Encourage them to list down the basic words they know that start with the letter M. 
If you want to continue the fun with the alphabet letters, try our printable A-to-Z Alphabet craft templates.
4. Paper Plate Mercury Craft
Get creative with this planet Mercury printable template.
Once your child is done with our printable Mercury craft template, gather all the simple materials and let's start our planet painting activity!
Begin by using a pencil to trace the parts of the Mercury onto your paper plate.
Have your little astronaut paint the paper plate Mercury craft however they would like.
Let the kids unleash their talent and creativity by allowing them to add decorative items to make their Mercury craft stand out.
We are confident that these amazing Mercury craft ideas will provide a lot of fun and knowledge to your toddler, preschool and kindergarten kids.
Keep scrolling to get your very own Mercury craft today and start with your little ones and their planet craft buddies today!
Mercury Craft Instructions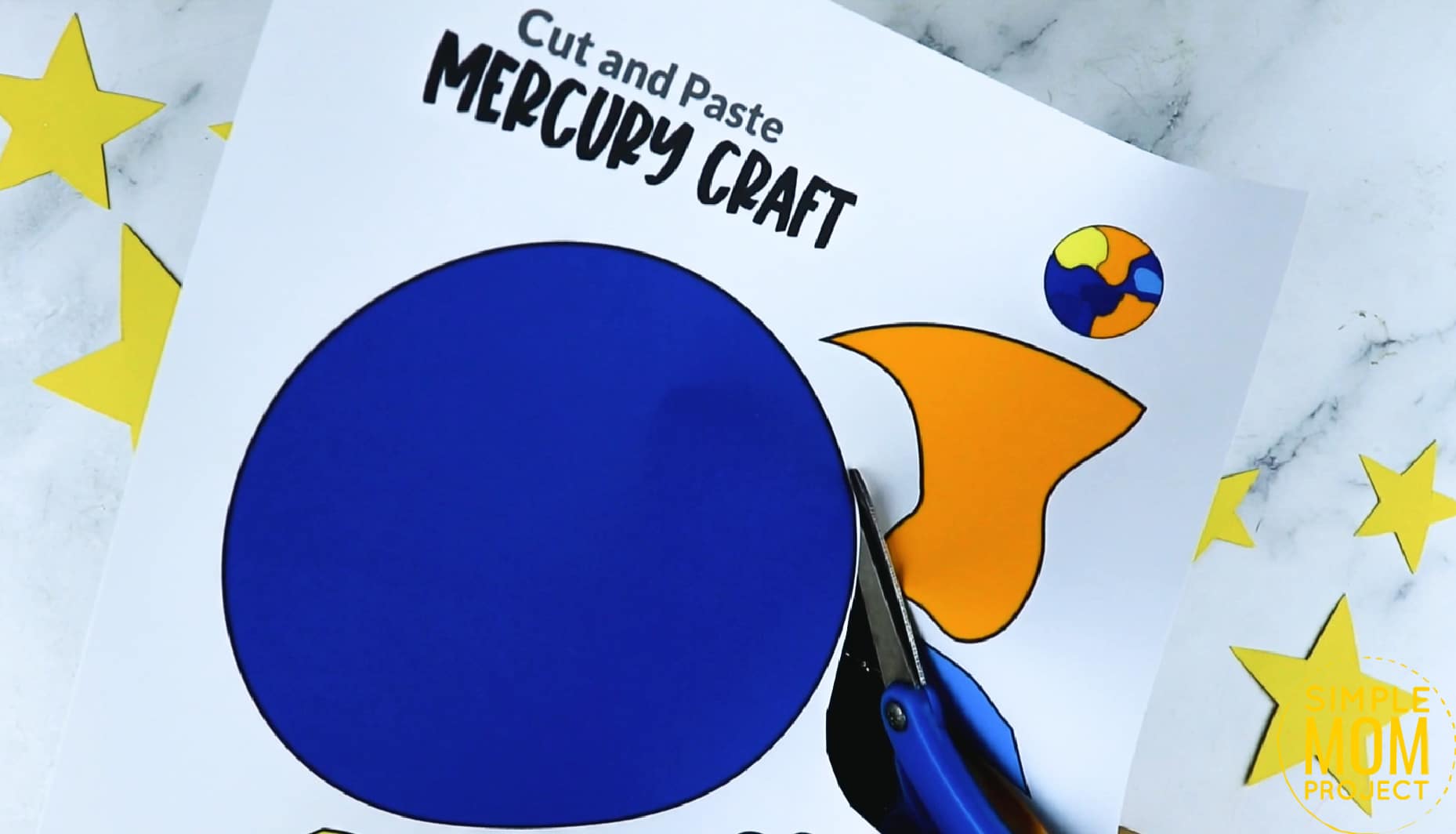 Excited to create your own planet Mercury project?
Grab all the simple crafting materials right now!
Download and print out the basic planet Mercury template your child has chosen.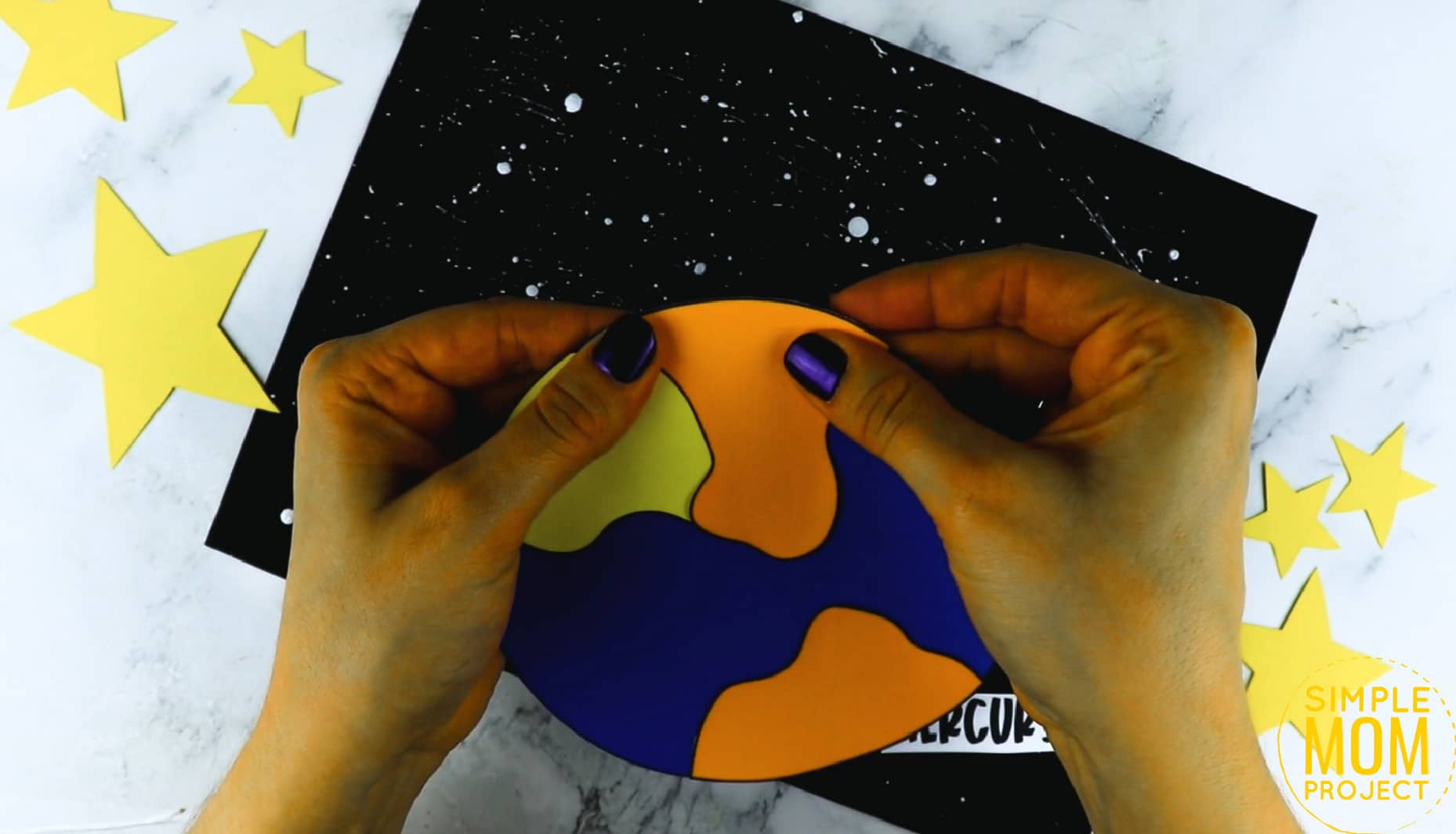 My little one usually picks the black and white version so they can showcase their creativity.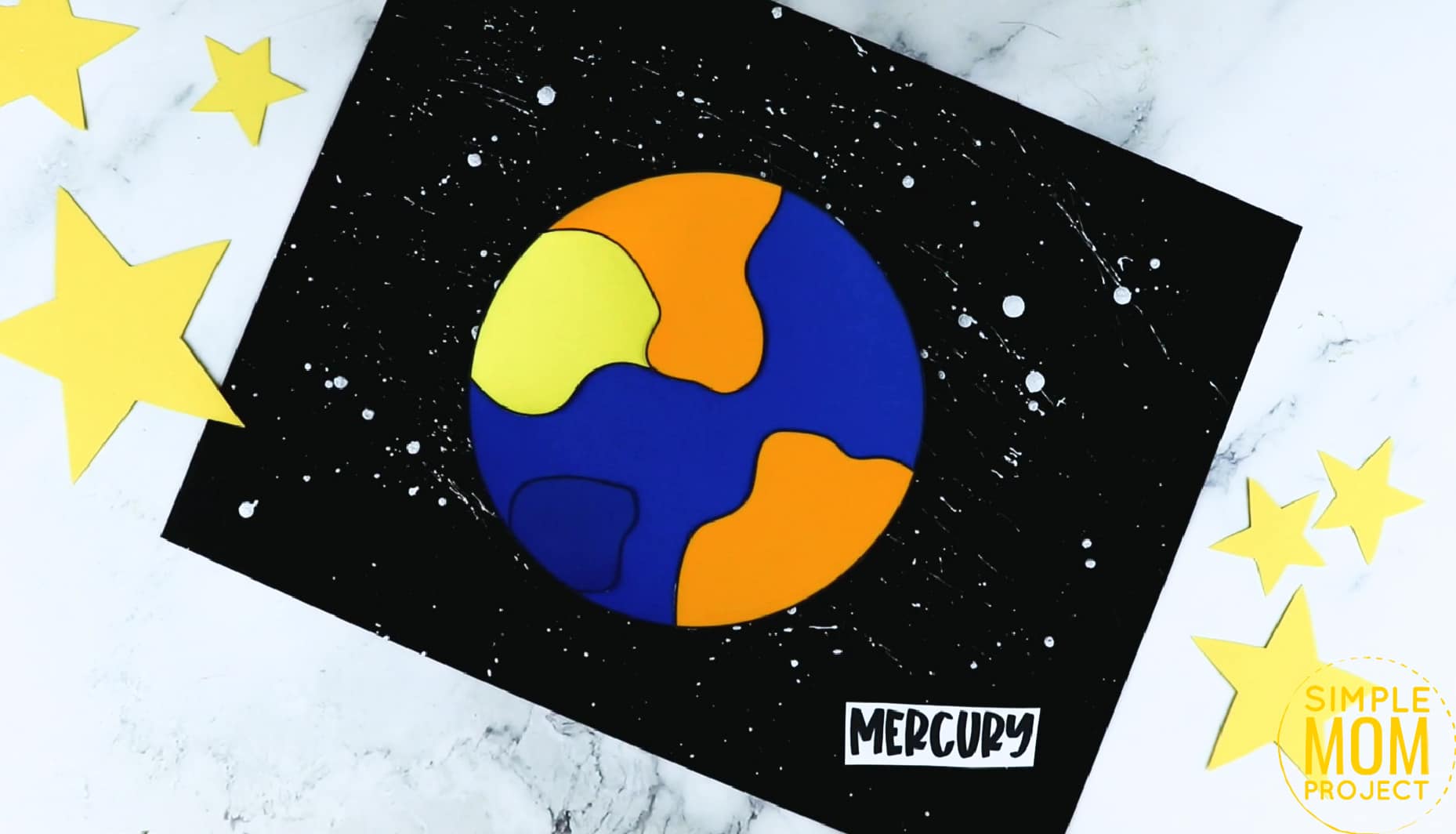 Cut out the parts of the Mercury pattern into individual sections.
Use a glue stick to attach each part of Mercury onto your rounded shape base.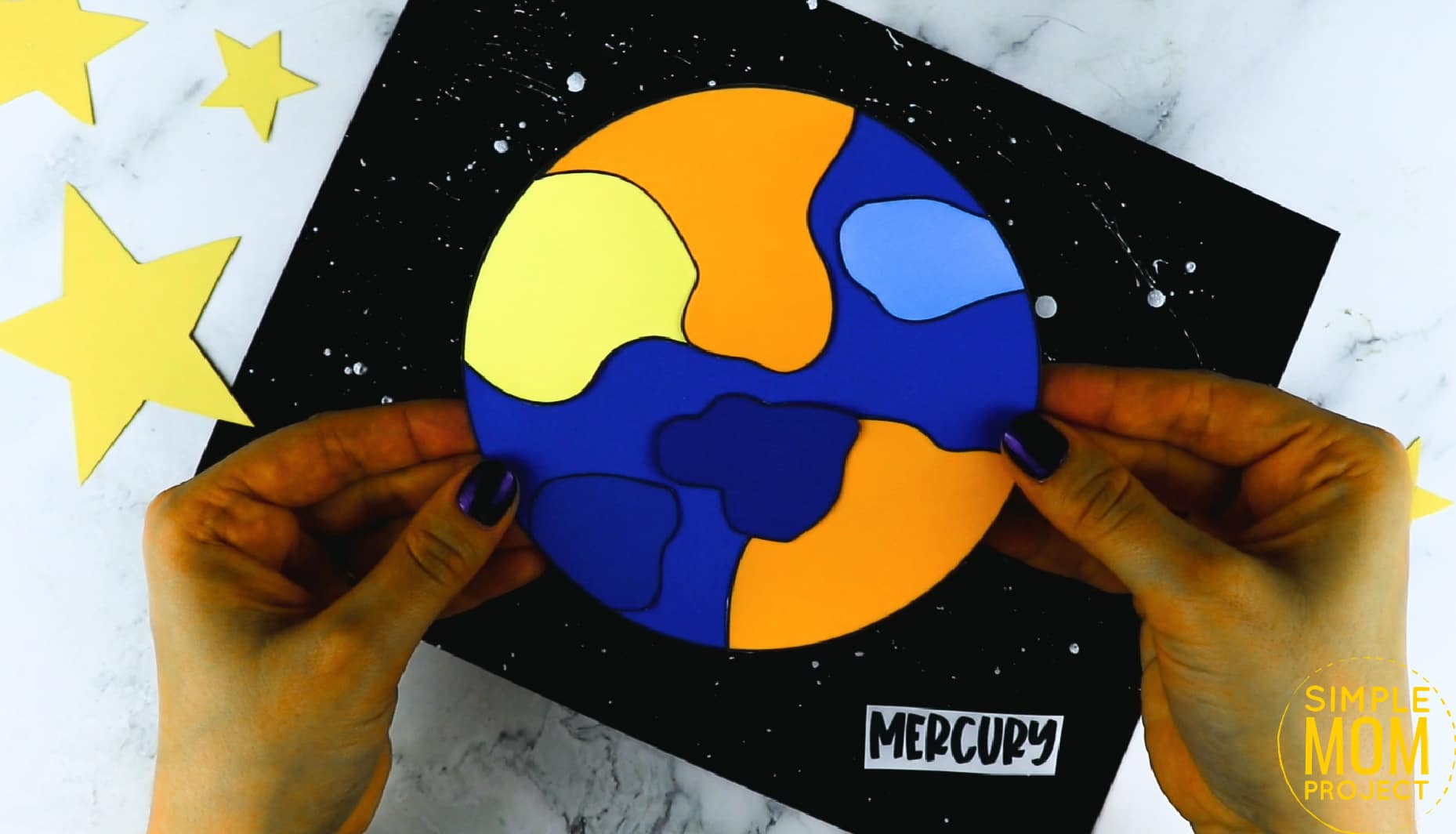 Remember that there's no right or wrong in assembling the pieces.
Now your child has a beautiful planet Mercury they can add in their Solar System crafts.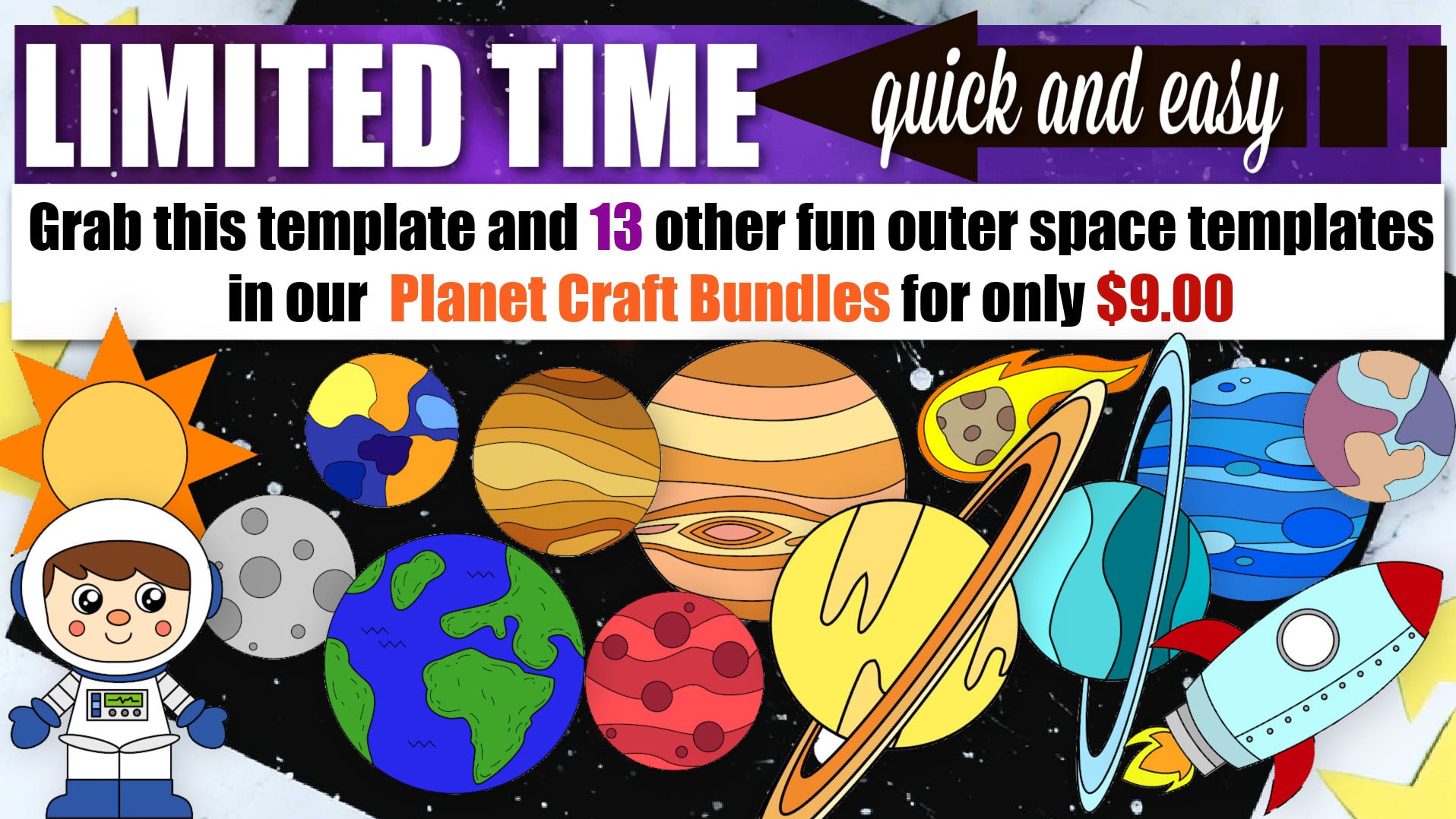 More Options to Choose:
You can print the blank version and trace the cut outs on card stock paper for a sturdier Mercury craft,
Print the Mercury template in color for a simple and easy rainy day craft or,
Print the blank Mercury template and use it as a fun coloring sheet activity and then glue the pieces of the Mercury craft together.
Printable Mercury Craft Template
Keep your kids busy with these two different versions of easy printable planet Mercury craft templates.
You can choose between the plain Mercury outline with no color and the colored Mercury pattern template, or you can print them both!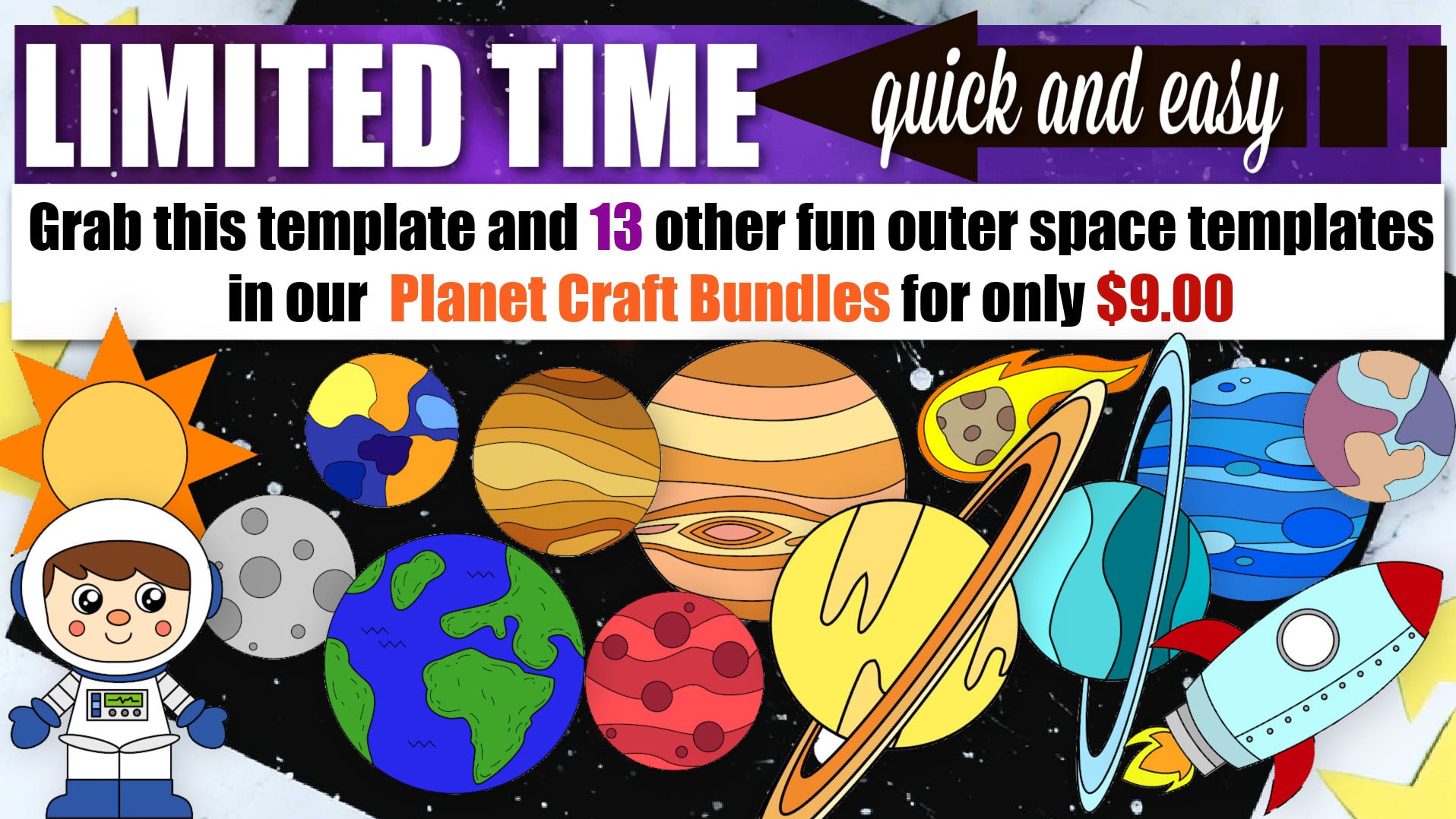 Don't forget to share your learning plans in the comments.
Need more planet fun? Check out our packed list of planets for simple craft fun with your little ones.  
When you have finished, be sure to share your creation on Simple Mom Project's Facebook Page and follow me on Pinterest!

Kaitlen D.
More Fun Planet Crafts