Bring farm animal fun to a weekend by making this free printable realistic pig clipart suitable for children of all ages.
This blank printable pig template gives your kids the opportunity to practice their fine motor skills, coloring and creativity.
These pdf files of pigs can be downloaded and then printed for many purposes such as Peppa pig coloring pages, stencils, origami patterns, paper crafts and classroom decorations.
Our easy printable baby pig template can be added to your preschool lesson plans and story time that will keep the kids occupied for hours.
Share this free printable simple pig template to your friends and family members for fun and exciting weekend activities.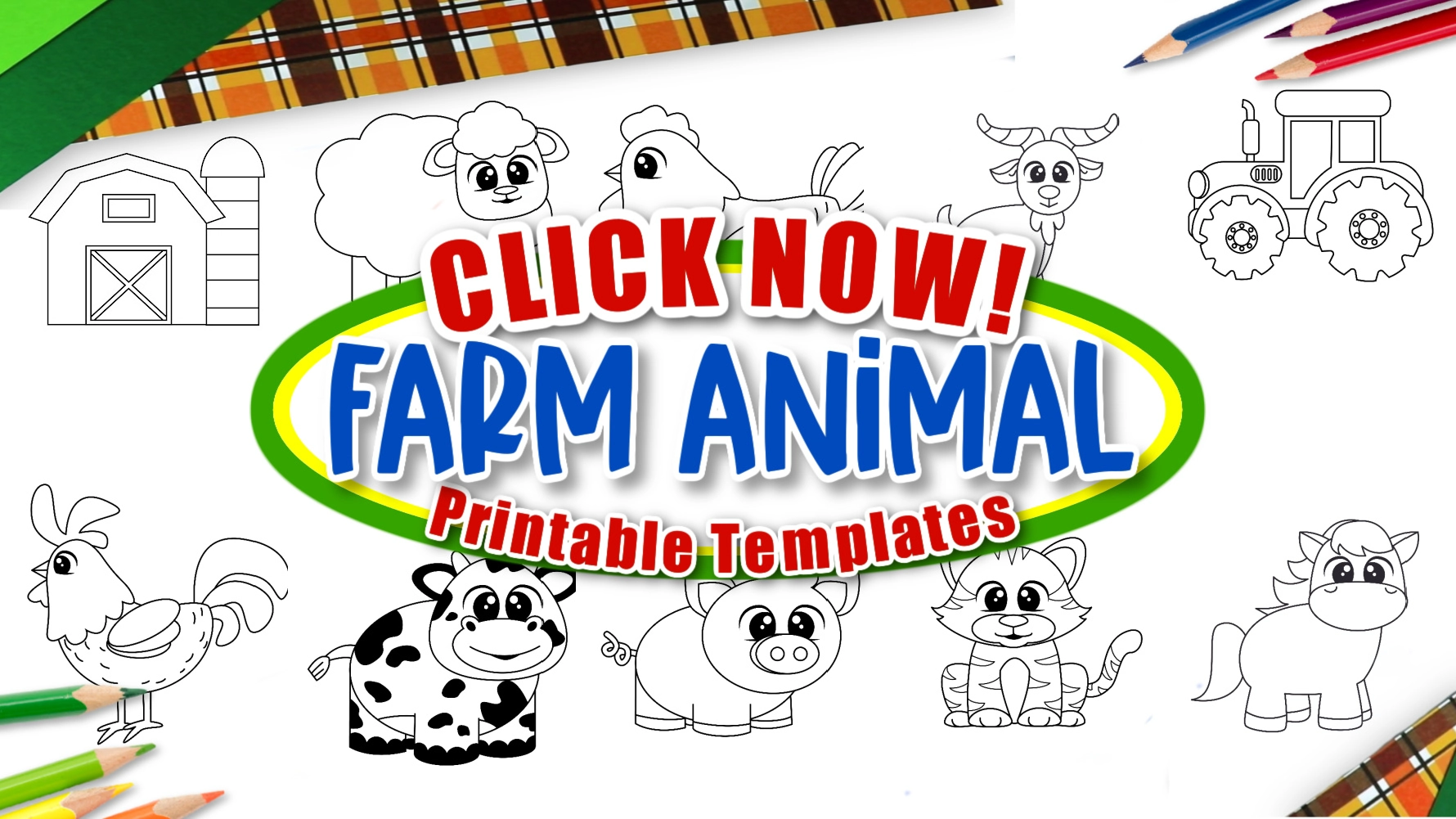 *By the way, this post may contain affiliate links which means I may receive a small commission at no additional cost to you if an item is purchase through that link. For more information, click here.*
Free Printable Pig Template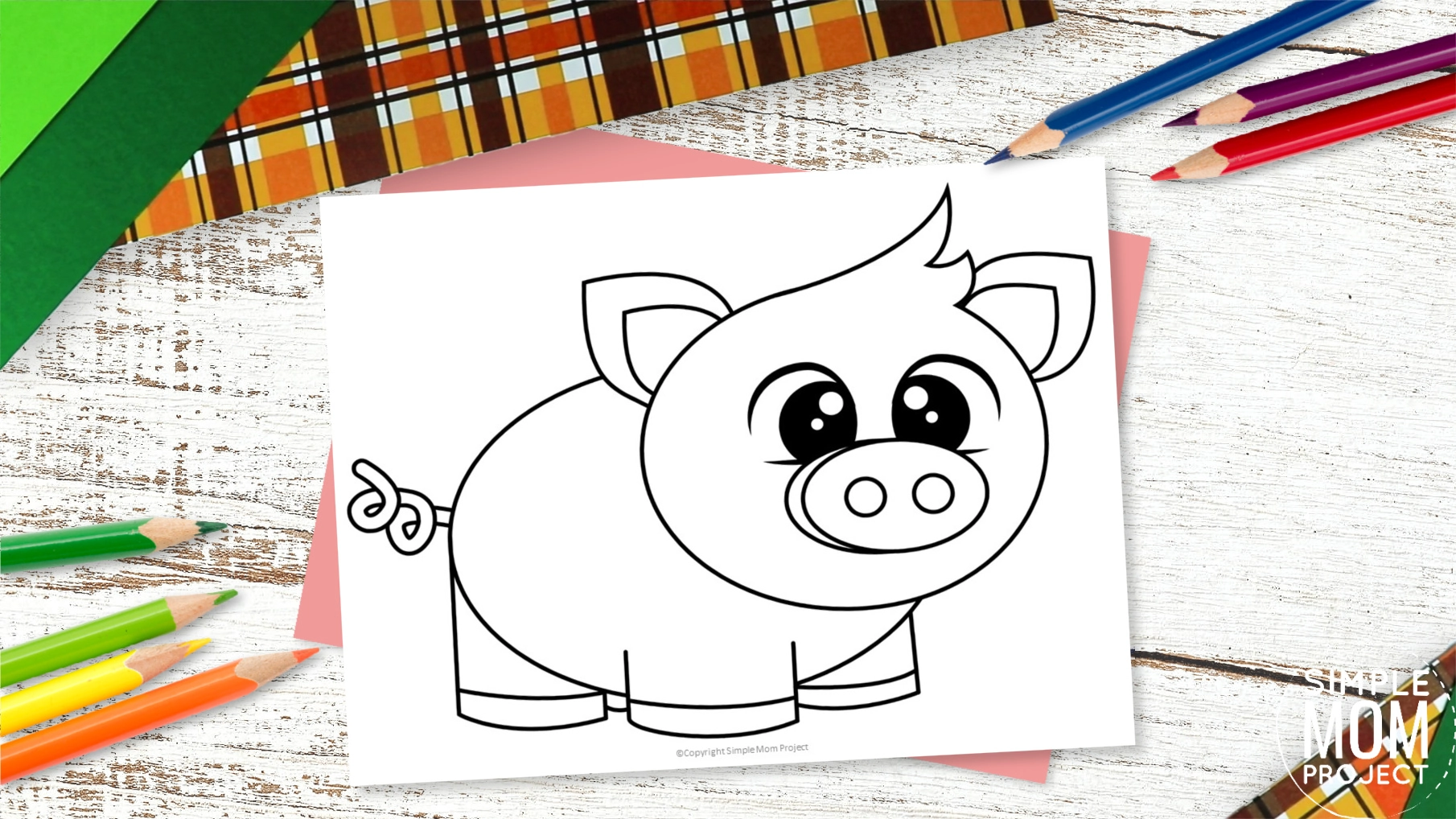 Pig Template Materials Needed:
Printable Pig Template (FOUND AT THE BOTTOM)
Make your child's finished pig template a forever memory by laminating it! We use this laminator and cannot express how much we love it! It is not only inexpensive, it is SO easy to use!
Your kids will love seeing how much you adore their art work when you laminate and display it for years to come!
Ideas for Pig Template
We came up with these incredible ideas on how to include this free printable pig template in your daily life with kids.
1. Improve Children's Handwriting Skills
Have your kids work on handwriting skills with the help of this free printable pig papercraft template.
Print out traceable worksheets, both the capital letter P and lowercase letter.
Using a black marker, draw directional arrows for letter P and teach your kid to write the letter from top to bottom.
By ages four to five, kids will start writing letters so guide them on how to hold a pencil correctly.
Practice as often as possible until your child masters the proper grip.
If you're teaching your kids the alphabet letters and how to write it, be sure to include our Free Printable A-to-Z Alphabet Crafts in your next craft activity.
2. Our Favorite Pig Books
Let the kids grab their piglet stuffed toys or eat piggy-shaped cookies as they enjoy coloring this simple printable pig template.
Once you see your little one's finished pig craft template, use it to construct a short interesting story so they can enjoy and learn at the same time.
It's a great way to introduce different farm animals to your children.
Below are a few lists of our favorite books about piglets that will surely be loved by your kids, too.


3. Cute Piggy Greeting Cards
Making this free printable pig template inspires us to come up with more farm theme craft activities that will keep the kids busy.
Take out all the crayons, scissors, glue and other craft supplies and let's make beautiful greetings cards!
When your kiddo is done coloring, cut out the pig craft template and glue it in front of a folded construction paper.
Encourage your little one to write down all the sweet messages they want to say to the receiver.
Finish it off by adding decorative items on your white card such as pink ribbons, beads, sequins and more.
4. DIY Pig Puppet Craft
There are so many reasons to love these farm pig templates wherein you can turn it into adorable puppet fun crafts.
Let the kids enjoy coloring and decorating this blank printable pig template however they like.
Cut out the pink paper pig shaped and glue a popsicle stick at the back of it.
This cute pig puppet craft would be happy to join the other farm animals in your barnyard imaginative play.
For more farm theme printable templates for your little ones, try these:
All of these awesome piglet ideas are very easy and would work well for toddler, preschool or kindergarten kids with minimal adult supervision.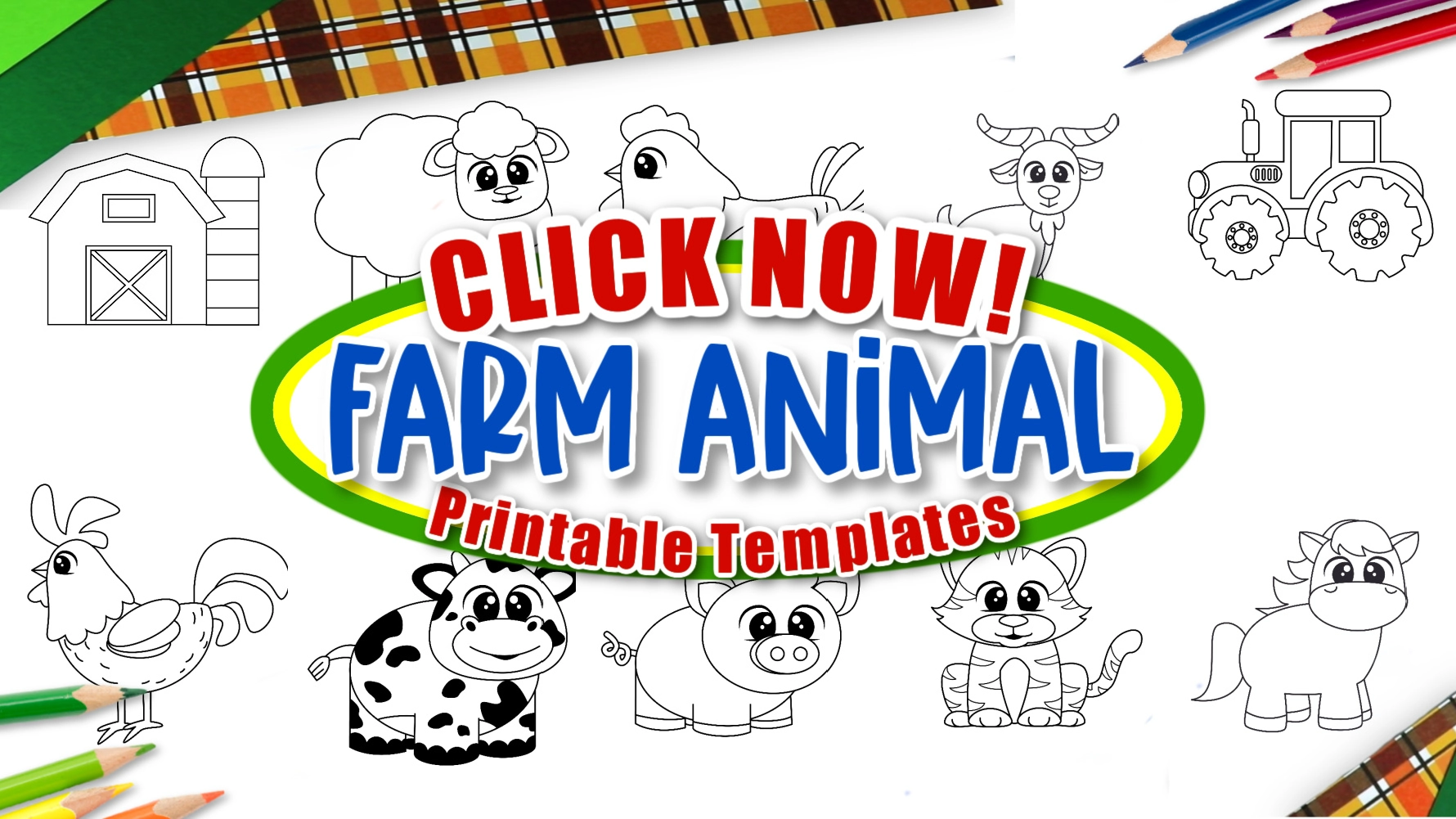 Printable Pig Template: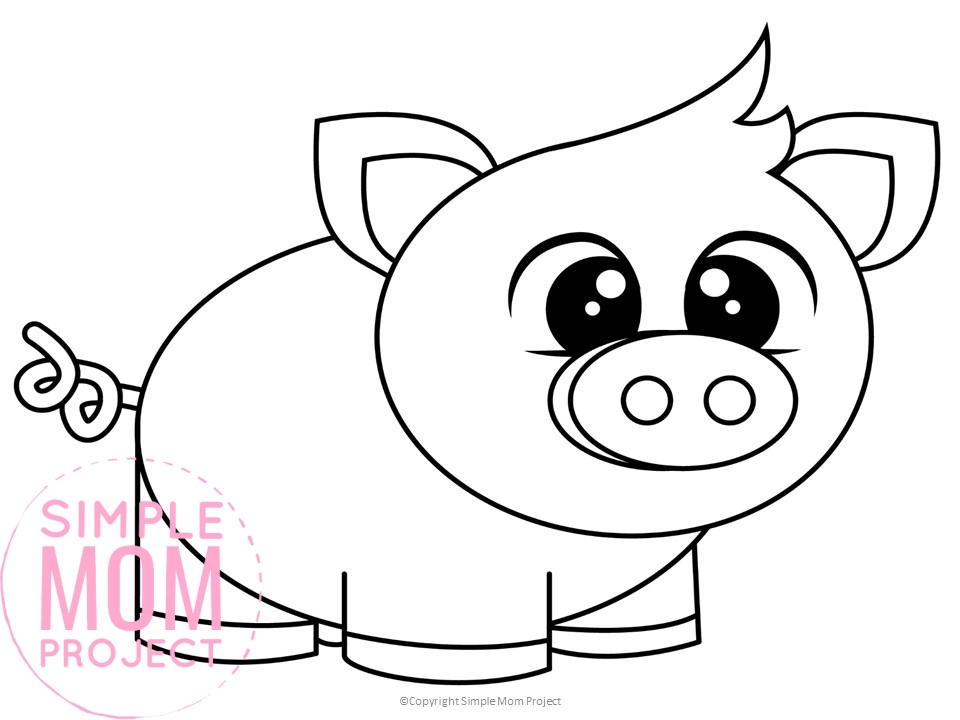 Get the printer ready, you will want to grab a bundle of farm unit free printables in our blog.
This simple pig template is a basic black and white line drawing with no color so younger children can get creative with their pack of crayons, scissors and glue sticks.
If you and your young children enjoy incorporating this free printable piggy outline template in your everyday life, be sure to share all your wonderful stories in the comment section.
When you have finished, be sure to share your creation on Simple Mom Project's Facebook Page and follow me on Pinterest!

Kaitlen D.
More Fun Farm Animal Templates