You may have seen my forest animal coloring pages, but have you seen my forest animals coloring printable bundle pack yet? This adorable collection of backyard animals will give your family something fun to do when the weather outside is frightful.
What's Included in The Woodland Animal Coloring Book
You'll love my bundle of easy DiY forest animals coloring printable pages. Some of the wild animals you'll receive in this coloring book printable includes the owl, brown bear, and raccoon. Each coloring page is simple to print and put together in a homemade coloring book for every member of the family.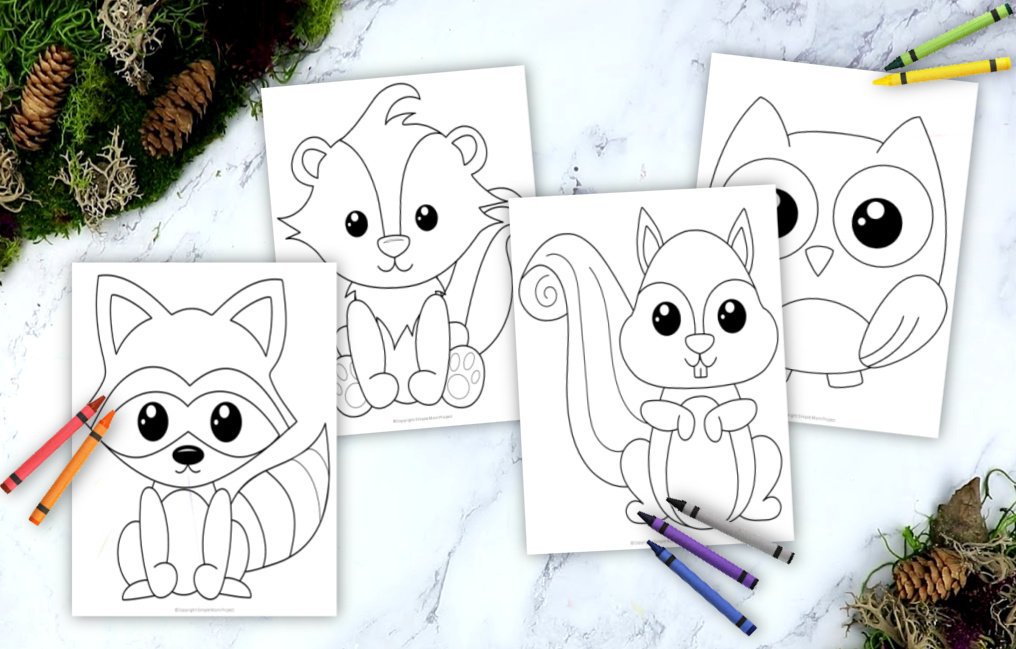 Here's a Full List of The Characters in this Book
Bear
Deer
Fox
Hedgehog
Mouse
Owl
Rabbit
Raccoon
Skunk
Squirrel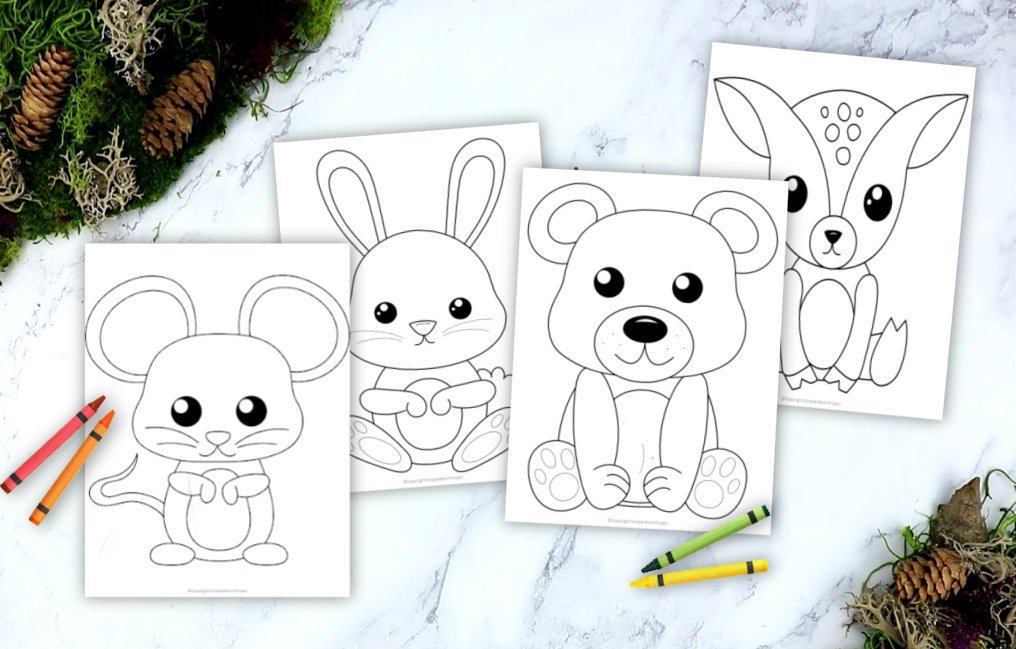 Why Buy Forest Animals Coloring Printable Book?
Use this forest animals coloring printable bundle to organize this year's homeschool curriculum, educate toddlers about wildlife, or to enjoy quality coloring time with family and friends. Below are a few of the reasons why you must order this forest animals coloring printable book today!
Make Learning Fun
Having this forest animals coloring printable book bundle will make learning fun! Using the adorable simple step-by-step coloring page of squirrels, owls, rabbits, and other woodland animals within this bundle will encourage your preschoolers desire to learn.
With each learning page coloring printable, your elementary student will start to ask questions about these simple forest animals coloring pages. This will guide you forward in having an educational, but fun, conversation about local wildlife and our environment.
Homeschool Animal Lessons
When you're developing a homeschool curriculum for kindergarten, it's important to have some fun-filled activities. This forest animals coloring printable bundle provides you with a one click purchase and simple download of activities to incorporate into your homeschool animal lessons.
Learning about animals is an important part of growing up. Forest animals are a huge part of our world and this forest animals coloring printable book bundle will help engage your homeschool kids in learning more about the animals in our world.
Affordable Education
Our low-cost bundles keep homeschooling fun, preschoolers learning, and help provide families with affordable educational supplies that can be used for entertainment, family bonding, and learning without having to be too creative.
Let's face it, many parents are starting to transition towards a homeschool environment with their children and will need affordable education materials. This forest animals coloring printable book is affordable and fun to make it easier to educate preschoolers in a homeschool setting.
Forest animals are a vital part of our ecosystem. The future is in the hands of the next generation, so why not use this forest animals coloring printable book to help your toddlers learn more about wildlife and how they can show their respect to our beloved forest animals? I'm confident this bundle will give your family hours of fun, entertainment, and education without complaints from your preschoolers.
You May Also Like: