If you have backyard chickens or are thinking of raising some chicken, hen or rooster, immediately download this free printable chicken template!
Making this free chicken template helps your preschool and kindergarten kids with letter recognition, especially the letter C and writing skills.
Cut out the chicken shape and use it for coloring, stencils, applique patterns, DIY crafts and art projects.
Get the pdf file of this cute cartoon-like chicken template.
Scroll down at the end of this post to see the related printable templates.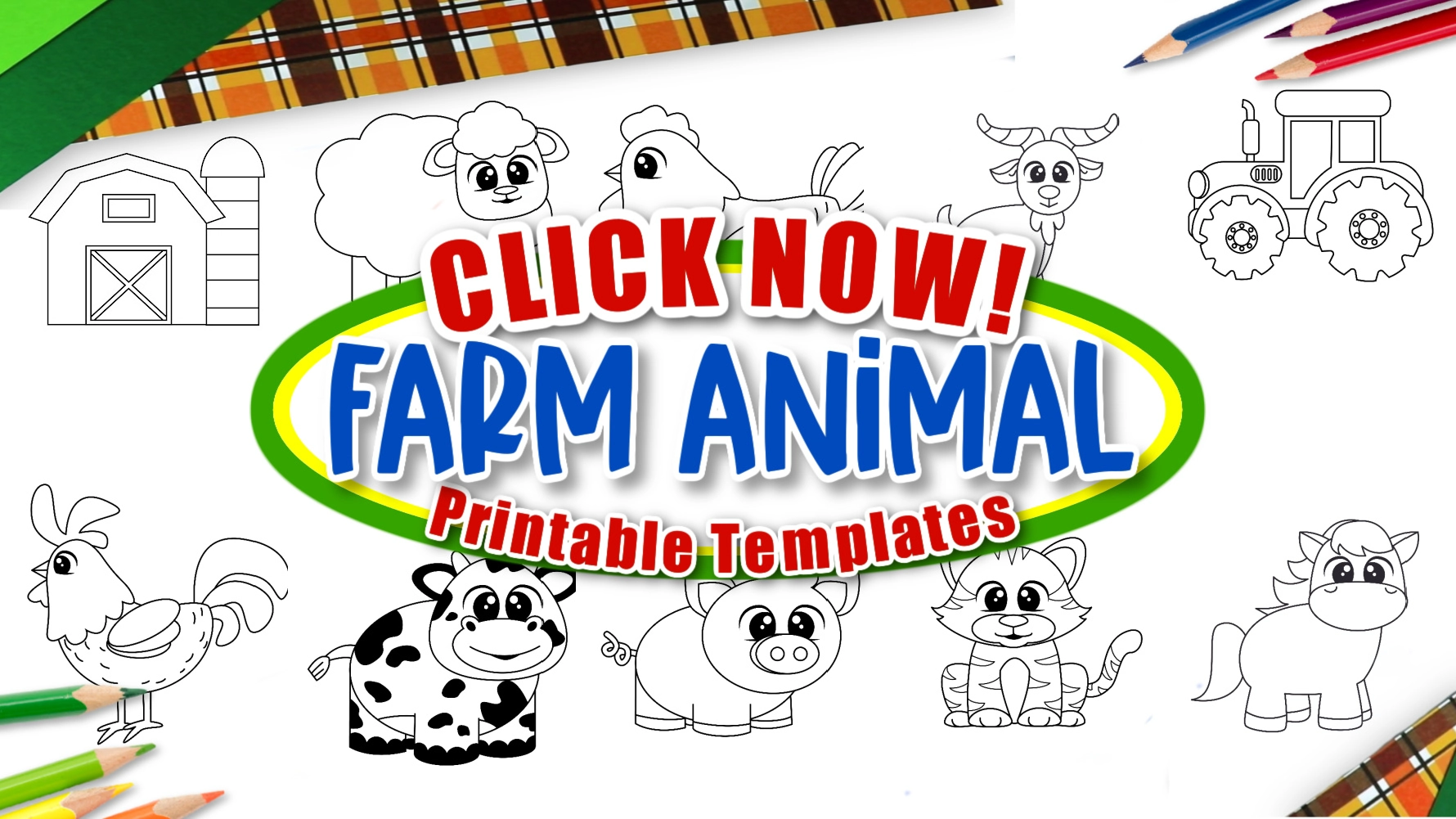 *By the way, this post may contain affiliate links which means I may receive a small commission at no additional cost to you if an item is purchase through that link. For more information, click here.*
Free Printable Chicken Template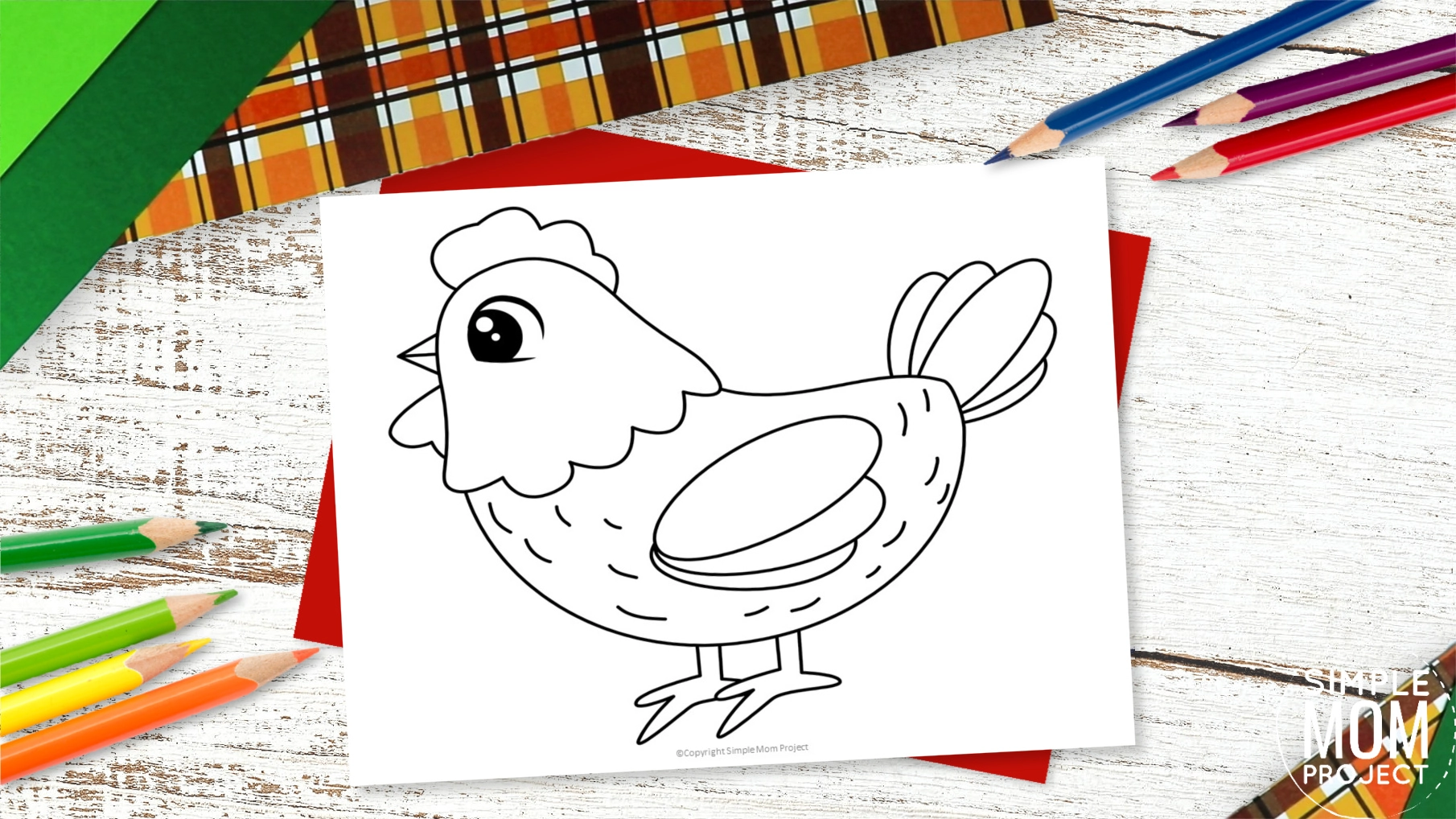 Chicken Template Materials Needed:
Printable Chicken Template (FOUND AT THE BOTTOM)
Make your child's finished chicken template a forever memory by laminating it! We use this laminator and cannot express how much we love it! It is not only inexpensive, it is SO easy to use!
Your kids will love seeing how much you adore their art work when you laminate and display it for years to come!
Ideas for Chicken Template
We'd love to share some wonderful ideas on how to incorporate this free printable chicken template in your kids' everyday life.
1. Classic Farm Animal Books
Early reading with children helps them learn to speak and start a good conversation.
It's also a fantastic way to encourage our little ones to read by themselves.
If you're searching for some popular books to pair with your little chicken craft, we highly recommend the following:
2. Cute Chicken Puppet Craft
Make the most of your weekends by designing this free printable chicken template and discovering easy DIY crafts.
Creating cute papercraft puppets has been one of our favorite farm animal crafts.
Gather all the craft supplies and let's make lots of chicken puppets to use for imaginative play.
Have your child enjoy coloring this free printable chicken template however they like.
If your preschooler is already familiar with using scissors, let them have a try to cut out the finished chicken templates.
Glue the cut-out chicken template on a small paper lunch bag or attach a large popsicle stick at the back of it.
Motivate your little one to come up with a scenario or story while playing with these adorable chicken puppet crafts.
For more printable template to include in your imaginative play, check these out:


3. DIY Little Chicken Greeting Cards
Making a handmade greeting card is a great way to enhance your child's writing skills and creativity.
Once your little one is finished with our free printable chicken outline template, help them to cut it out.
Fold a cardstock or construction paper into half, then glue the cut-out chicken image anywhere you desire.
Encourage your child to write a special message to the receiver of this greeting card.
Design the background or front page of your card by adding common items such as sequins, beads and stickers.
4. Farm Chicken Themed Home Decorations
You don't have to be a crafting expert to create amazing DIY crafts to dress up your home.
Let your little one fill in the blank printable chicken template with different beautiful colors.
When they are already satisfied with the outcome, use it as wall décor or paper garland.
Display or hang the finished product anywhere in your home so your kids will know that we appreciate their talent and achievements.
This easy spring chicken craft activity will help boost their self-confidence.
As you can see, there are a lot of impressive chicken and farm animal craft ideas.
We are truly happy to be part of your art and craft activities!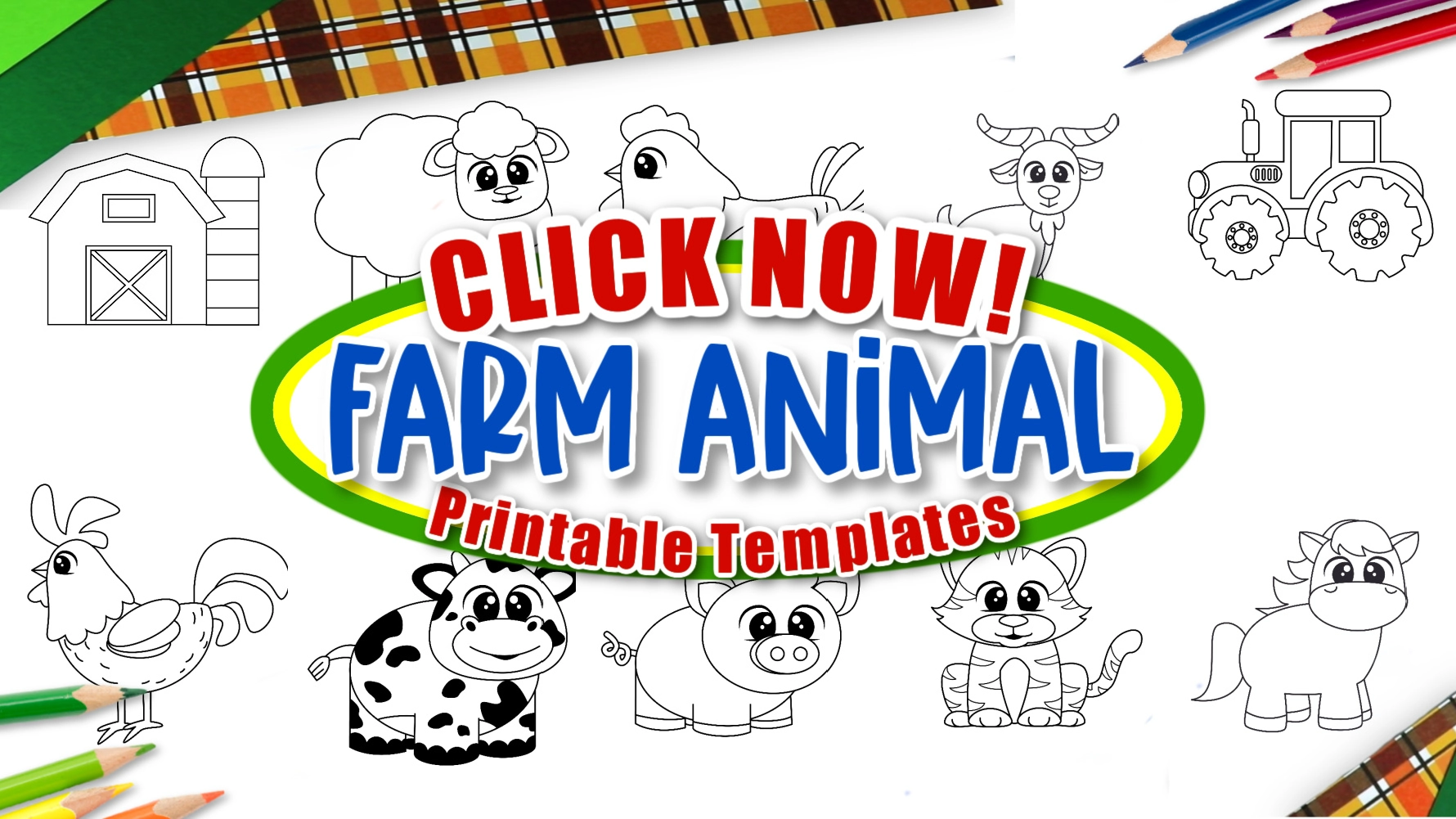 Printable Chicken Template: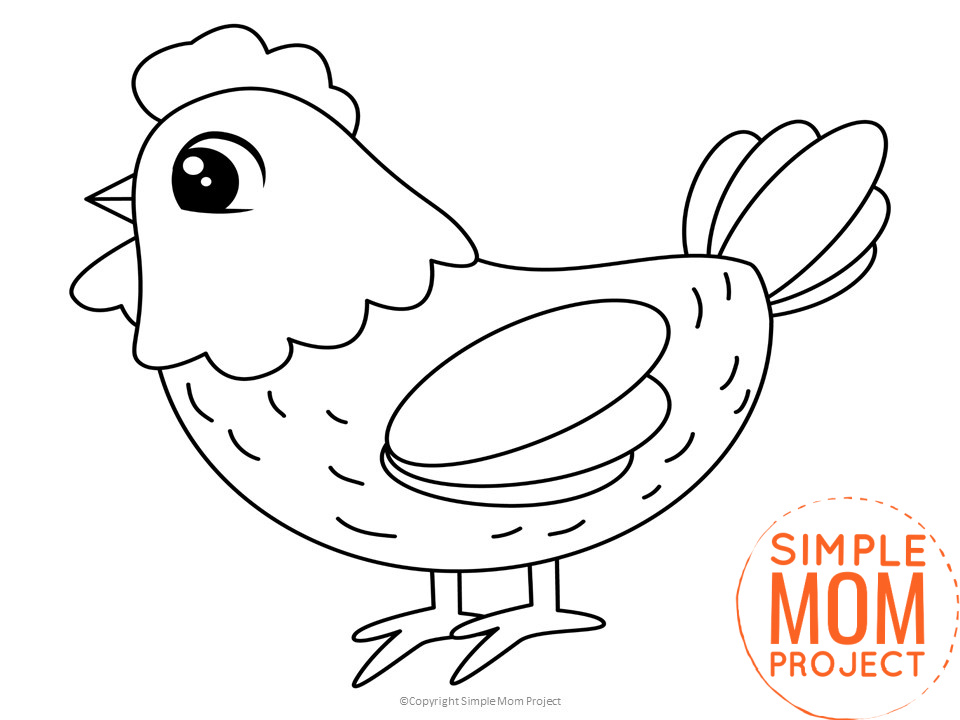 This cool illustration of chicken clipart is perfect for spring break simple activity.
Kids and even adults will surely enjoy coloring this basic black and white chicken line art template.
Be sure to comment down all the amazing chicken story fun experiences you had with your kids in using this blank printable template chicken outline.
We are glad to be part of your farm animals' exploration.
When you have finished, be sure to share your creation on Simple Mom Project's Facebook Page and follow me on Pinterest!

Kaitlen D.
More Fun Farm Animal Templates