These simple egg templates are a fun way to help your kids learn more about the letter E, birds and also several other animals that hatch from eggs.
Eggs come in so many different shapes, sizes and colors.
Whether you opt to use this at home or in the classroom, I'm confident that your kids will thoroughly enjoy decorating their own eggs to match their favorite bird.
Are you looking to take it one step further?
Check out all our adorable bird crafts as well!
They go along with this simple egg template perfectly!
They can be an egg for hundreds of different animals and your kids can really let their imagination sore. 
With that in mind,  keep scrolling to find some other fun ways to use this egg template today! 
*By the way, this post may contain affiliate links which means I may receive a small commission at no additional cost to you if an item is purchase through that link. For more information, click here.*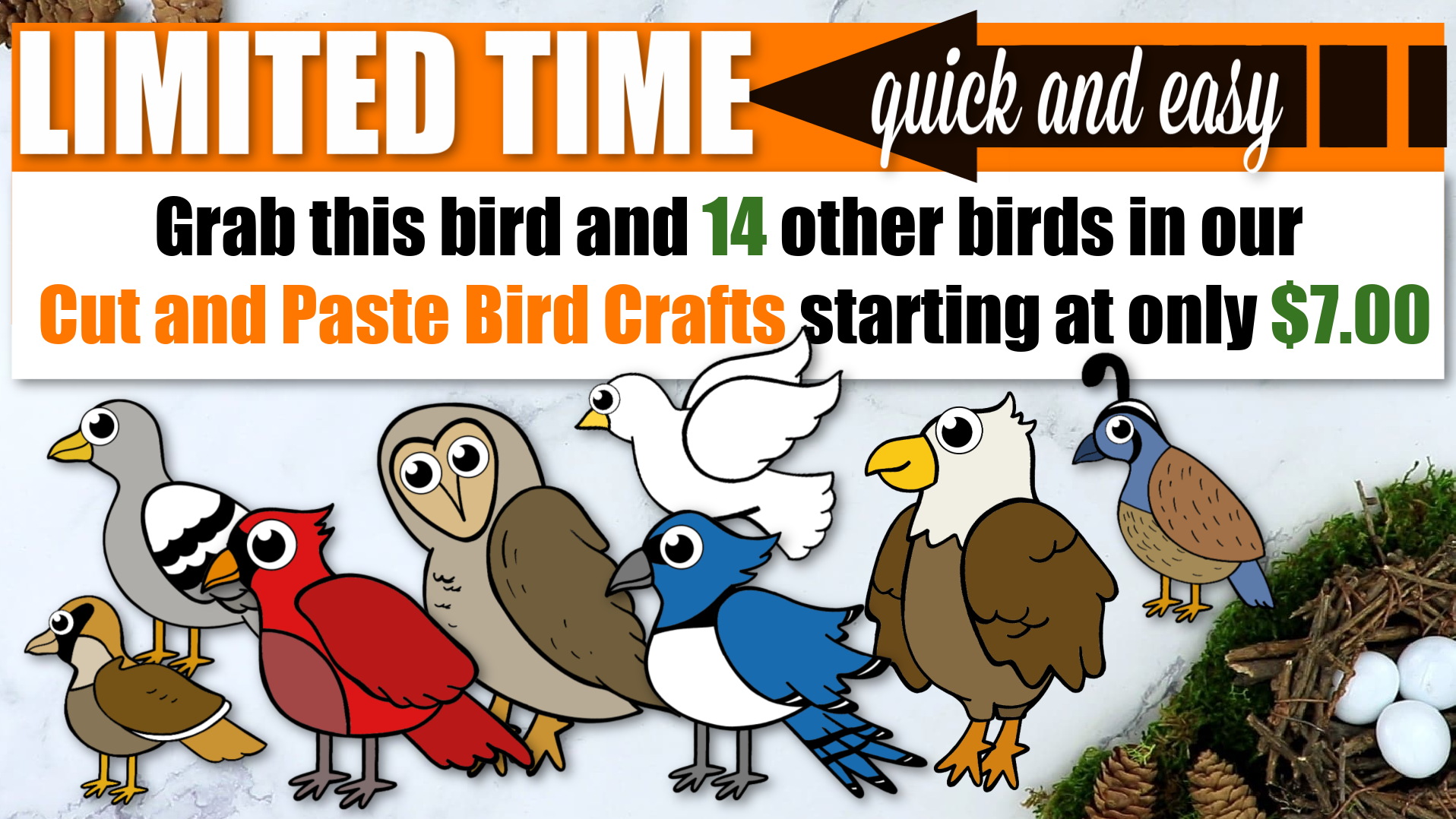 Egg Template and Coloring Sheets
Ideas for Egg Template:
Not sure what to do with all the blank eggs you've just printed?
Here are some great ideas for your toddlers, preschoolers and kindergarteners:
1. Egg Process Art
Process art allows young children to experiment with creating art using many different methods and tools.
It gives them the freedom to explore and experiment without "rules" since the process is more important than the finished product.
To experience process art with your young learners, use these egg templates with lots of options for decorating.
Try scraps of paper, watercolors, bingo markers, plastic cutlery, q-tips, and salt for creating some really amazing eggs.
2. Egg Stencils
With six different sizes of eggs, it's easy to use these templates as stencils for a lot of different bird or reptile projects.
I love the ideas of using them for an art project with kids, so I can't wait to try some with sponge painting.
Then, maybe we will make a garland out of our colorful sponge painted eggs.
They could also be used to make an bird or reptile themed sign for the door.
Just print, cut out, and use these egg templates for the perfect egg shapes to complete your project.
This egg shape also creates the most adorable stickers!
They can also be used as worksheets where kids can color or adhere cutouts to the eggs, after which you can write an egg in broken lines.
After the children have customized their egg templates, have them trace the word egg!
3. Egg Coloring Pages
If you are wanting to stay simple, just use these as coloring pages.
Why not just bust out a box of crayons, markers or colored pencils and just go to town!
You can even color one too along side your kiddos.
You may then cut out your egg coloring pages and display them in a basket!
They'd be perfect for a farm-themed party or celebration!
You may sketch bunnies alongside chicken and other animals.
You might also use these as puzzles if you're teaching children about this egg outline.
Let them put together the egg puzzle by dividing the egg form into pieces.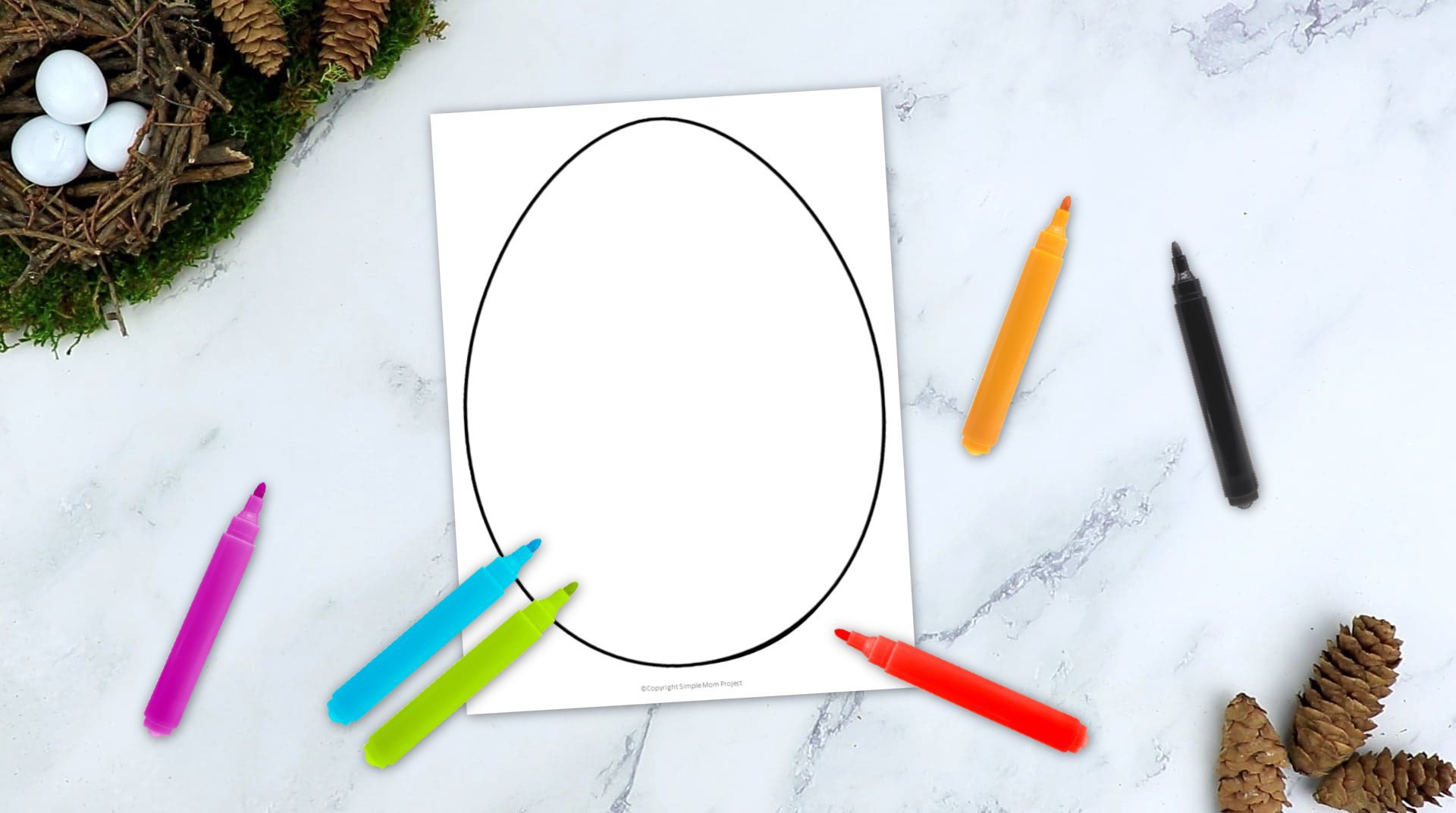 Egg Template Materials Needed:
Printable Egg Templates (FOUND AT THE BOTTOM)
Make your child's finished egg craft a forever memory by laminating it! We use this laminator and cannot express how much we love it! It is not only inexpensive, it is SO easy to use! Your kids will love seeing how much you adore their art work when you laminate and display it for years to come!
To prevent Copyright infringement, you will see our watermark inserted on all of our images. This will NOT be included in your download.
Blank Egg Templates: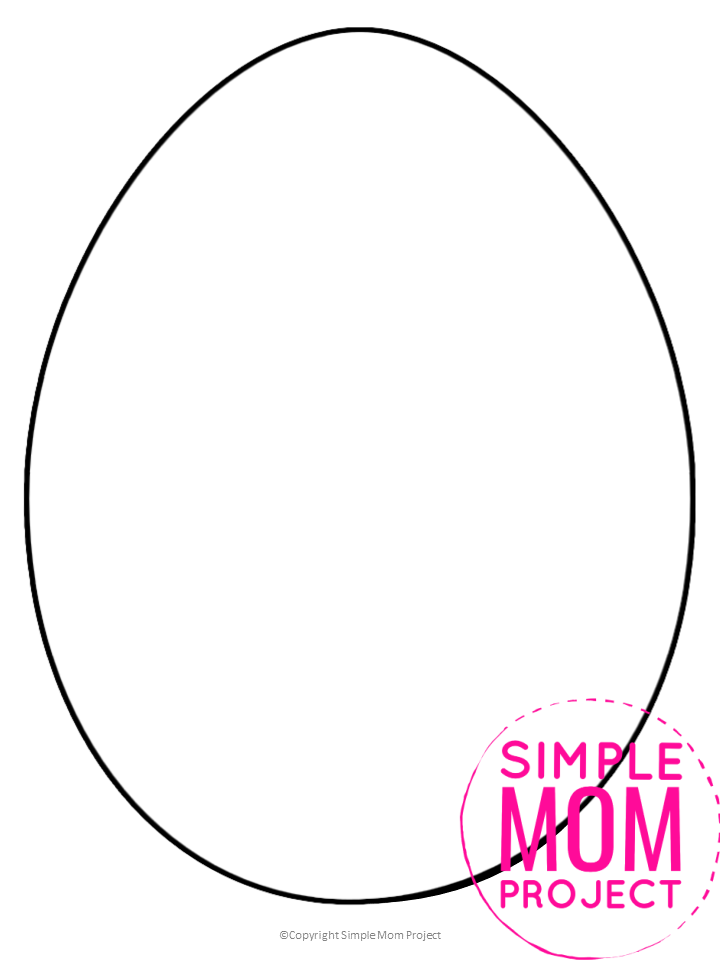 Need more bird themed templates and projects?
Be sure to check out all the great bird crafts and printables.
I can't wait to hear all about how you and your littles are making memories crafting and with these fun printable cut and paste birds.
When you have finished, be sure to share your creation on Simple Mom Project's Facebook Page and follow me on Pinterest!

Kaitlen D.
More Fun Bird Craft Templates: