If you're looking for things to do to make the most of your weekends, try this free printable cat template that the whole family will love.
This preschool printable cat template is the ideal activity for kids who are learning the letter C sound.
It will also encourage them to improve their fine motor skills, creativity and imagination.
These cat printables would be perfect to use as coloring, stencils, DIY cat crafts, string art, sewing and applique patterns.
Let your little one grab their kitten stuffed animal toy as they enjoy the process of making this free printable cat outline template.
Share these cat templates to your friends and family for a wonderful weekend bonding.
Browse more cat template bundles on our website and download all the pdf files for free!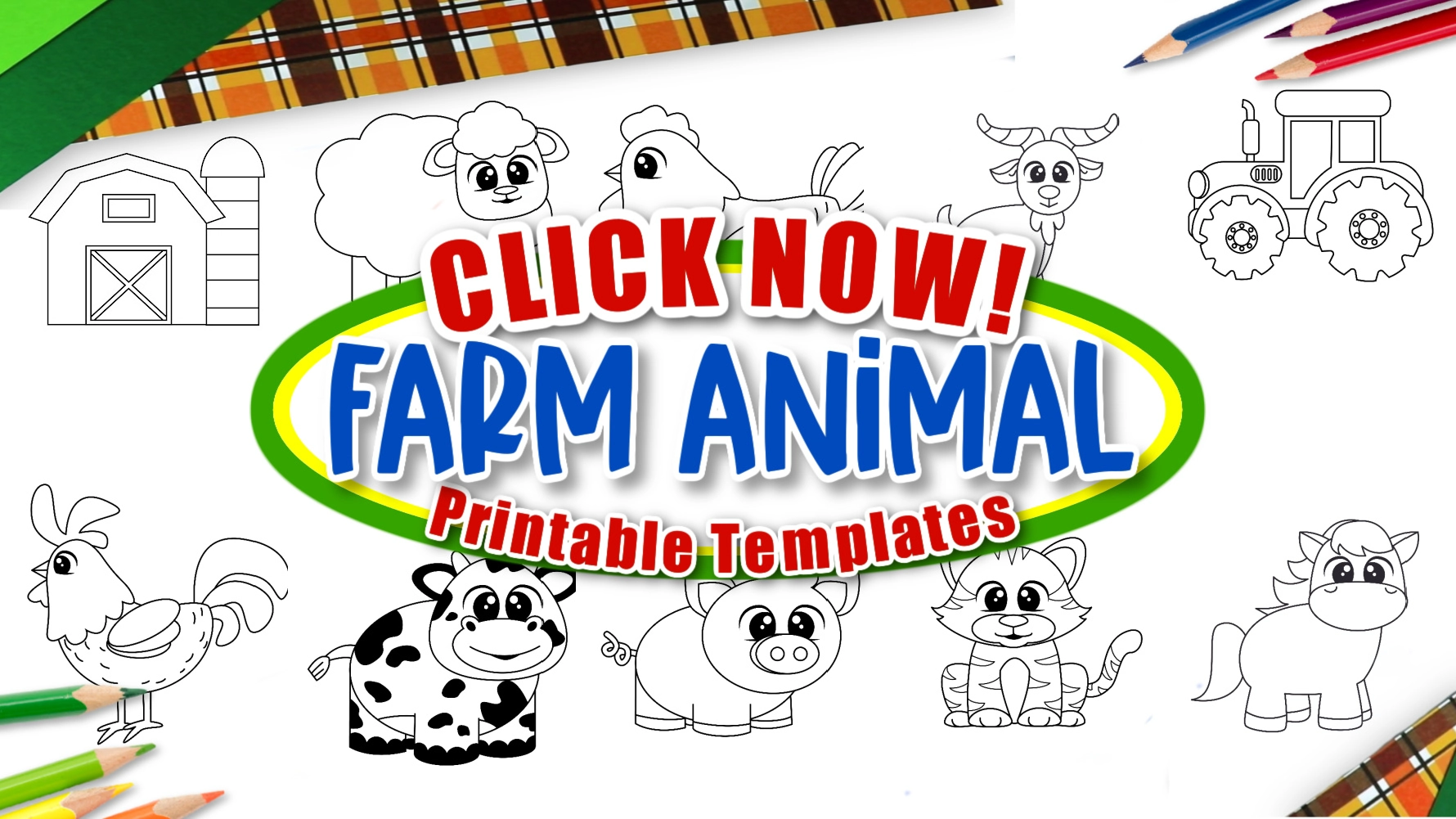 *By the way, this post may contain affiliate links which means I may receive a small commission at no additional cost to you if an item is purchase through that link. For more information, click here.*
Free Printable Cat Template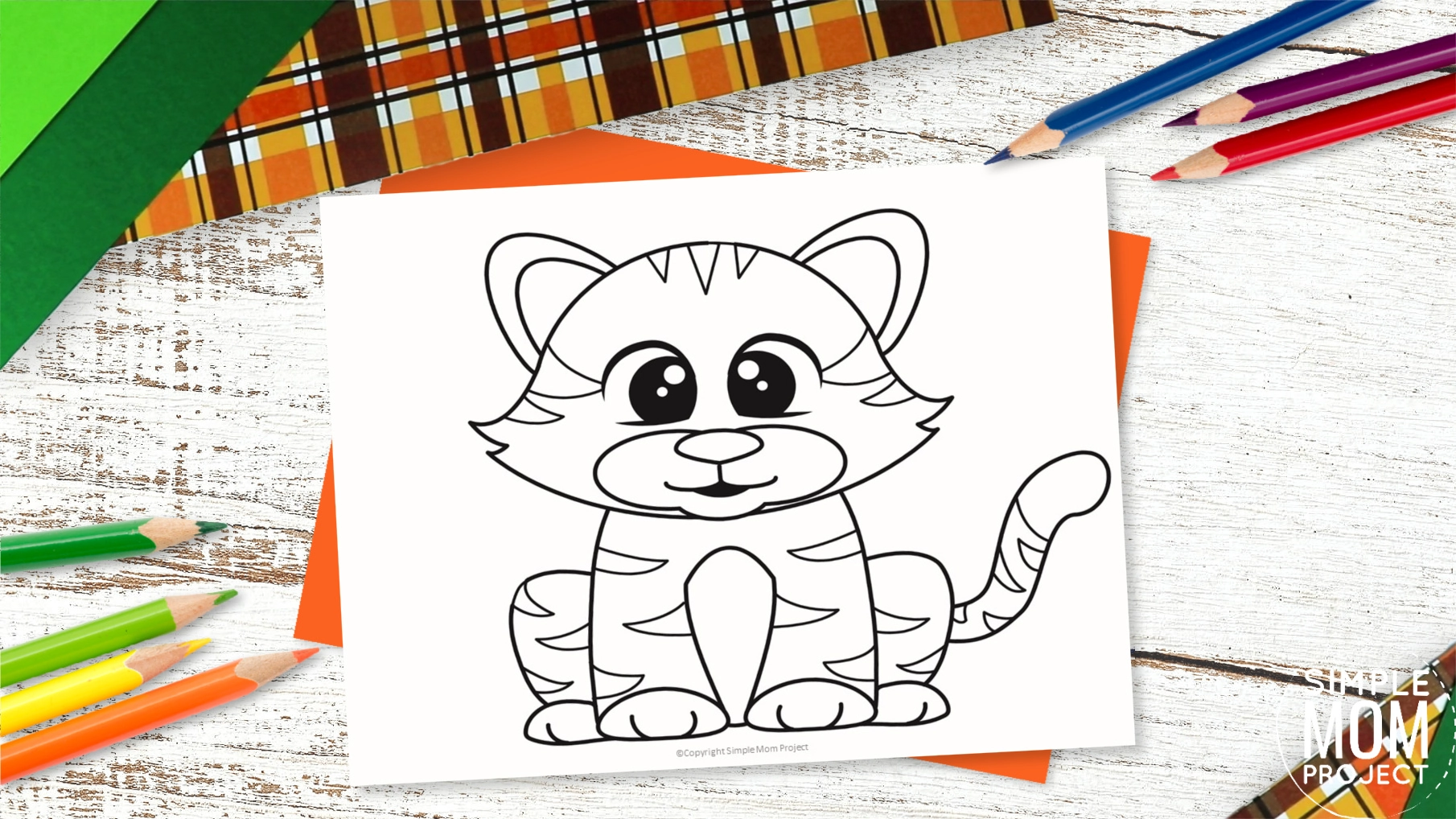 Cat Template Materials Needed:
Printable Cat Template (FOUND AT THE BOTTOM)
Make your child's finished cat template a forever memory by laminating it! We use this laminator and cannot express how much we love it! It is not only inexpensive, it is SO easy to use!
Your kids will love seeing how much you adore their art work when you laminate and display it for years to come!
Need more easy farm animal templates for kids of all ages? Check out this free printable Dog Template, Cow Template and Cat Craft Template.
Ideas for Cat Template
We're happy to share with you these furry fun ideas on how to include this simple cat free template in your kids' everyday life.
1. Cute Cat Themed Classroom Decorations
We always think that it's a great idea to decorate the classroom to motivate the students in learning.
Make sure to include this easy printable cat vector template for your farm animals theme decors.
Let the children enjoy the process of coloring this blank cat template with the most amazing colors.
Cut out the cat outline and glue it on a poster board for a wonderful wall décor.
You can also trace it on felt paper and use it as a bulletin board background.
2. Best Kids' Books for Cat Lovers
Reading stories before bedtime is one of our favorite daily routines.
The more we read to our children, the more we build their knowledge and vocabulary.
Be sure to use our free printable cat papercraft template as a sample when you read stories to your little ones.
If you are trying to find great books for children who are cat-lovers, we highly recommend the following: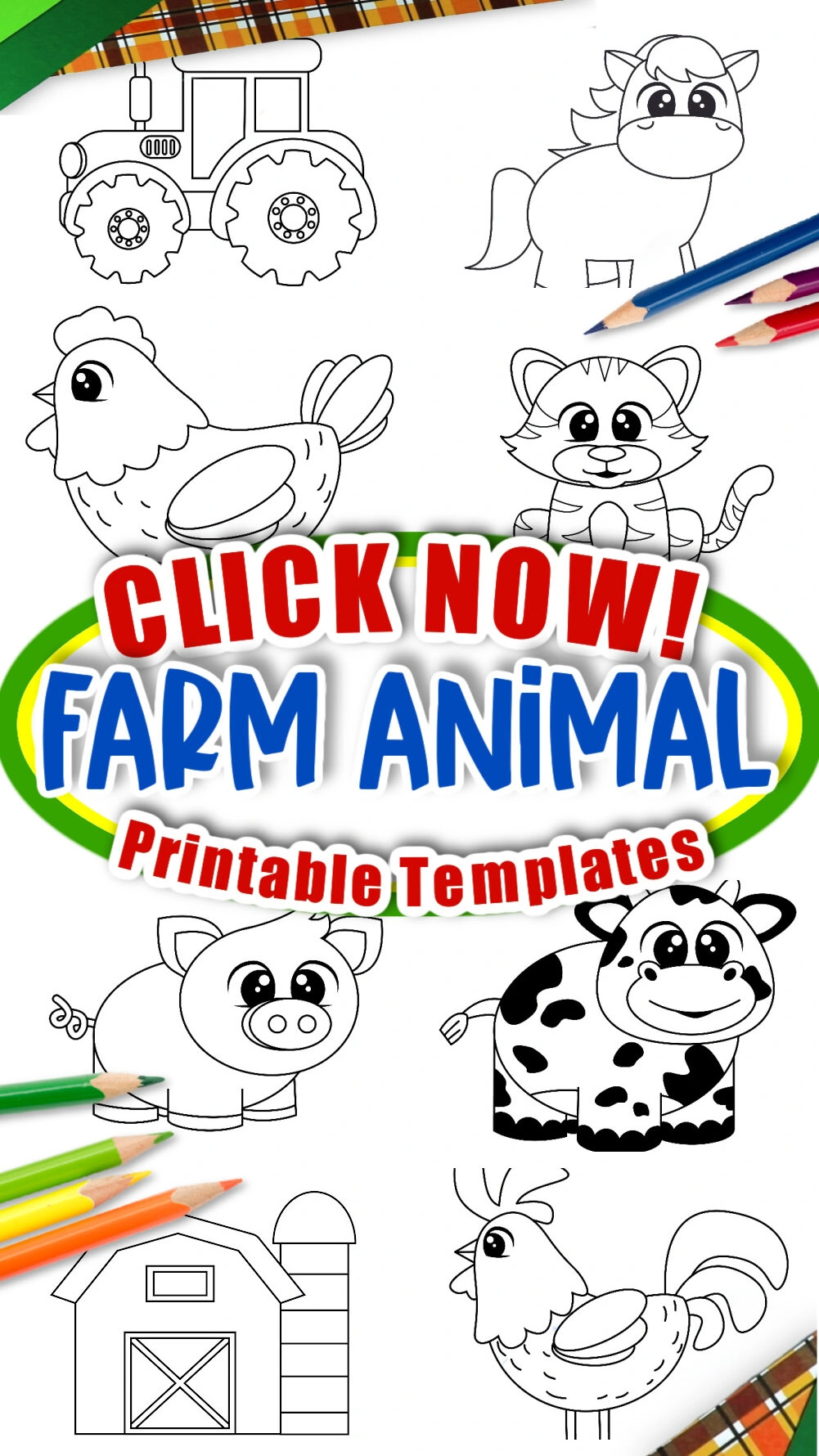 3. Easy Handprint Cat Craft
Kids are always excited making easy DIY crafts that they can display in their bedroom!
Working on this free printable cat template inspires us to make a handprint cat craft.
Grab all the common items that you'll probably need in this activity and follow our simple step instructions.
Start tracing your child's hand on a construction paper and cut out the traced handprint.
Then, trace or draw the cat's head, ears and whiskers onto a construction paper and cut it out.
Glue the cut-out cat's head to the palm of the handprint, make sure it is on the opposite side of the thumb.
Finish it off by adding the other features onto the cat's face.
4. Throw the Purr-fect Cat Themed Party
Planning to throw a party this weekend? Well, a cat themed is the purr-fect party idea for all the cat and animal lovers out there!
Have the children color and design our simple printable cartoon-like cat template however they like.
Cut out the finished cat template and use it as a party banner, garland, food table displays, cake toppers and invitation cards.
If your kids are into baking, take out those kitten cookie cutters and bake as many cookie pieces as you like for all the visitors to enjoy.
For more fun printable templates that can turn into DIY party decorations, try these:
We guarantee that you and your little one will learn a lot from these free printable cat crafts ideas.
We are confident that your toddler and preschooler will ask for more farm animal templates.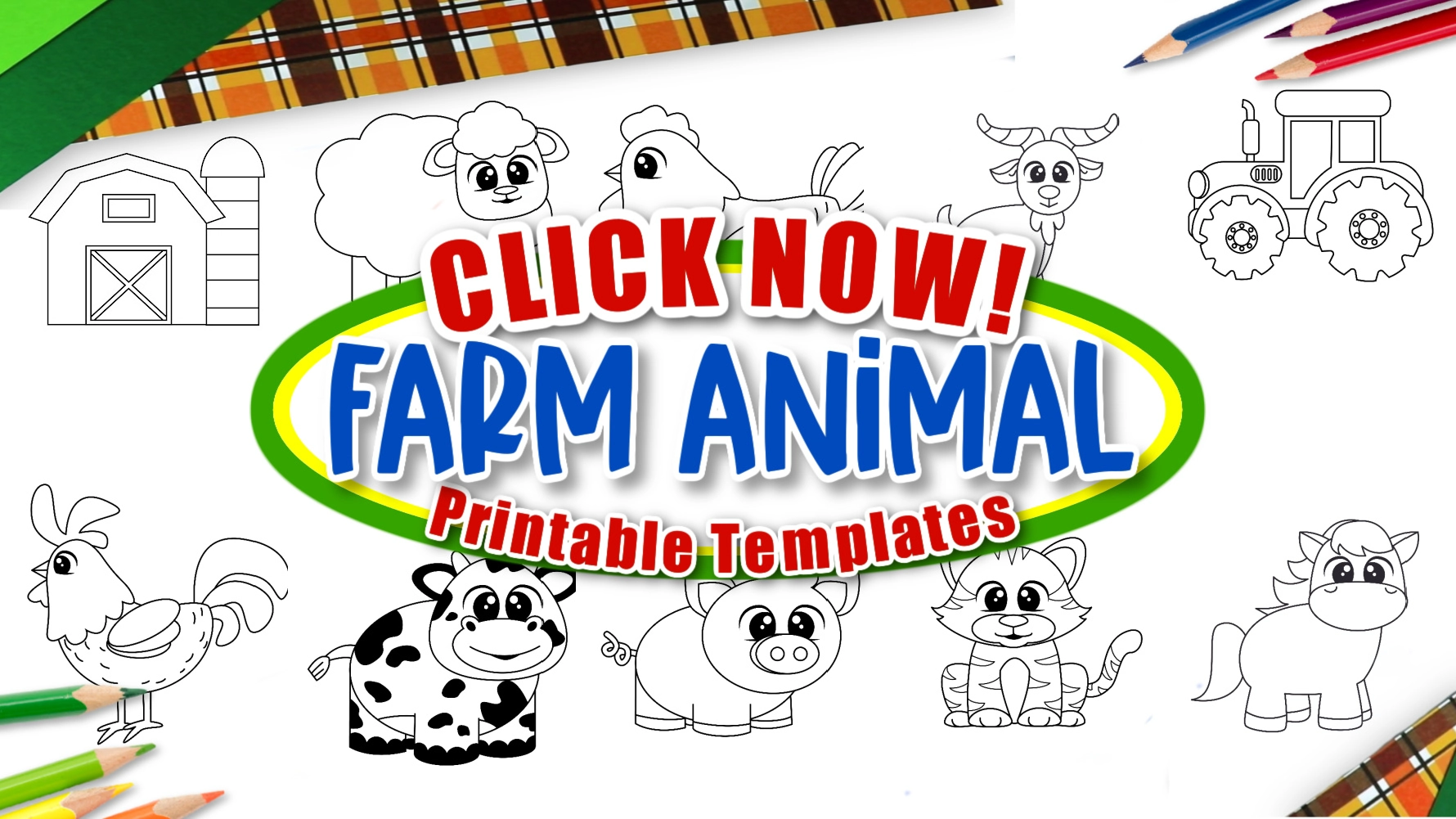 Printable Cat Template: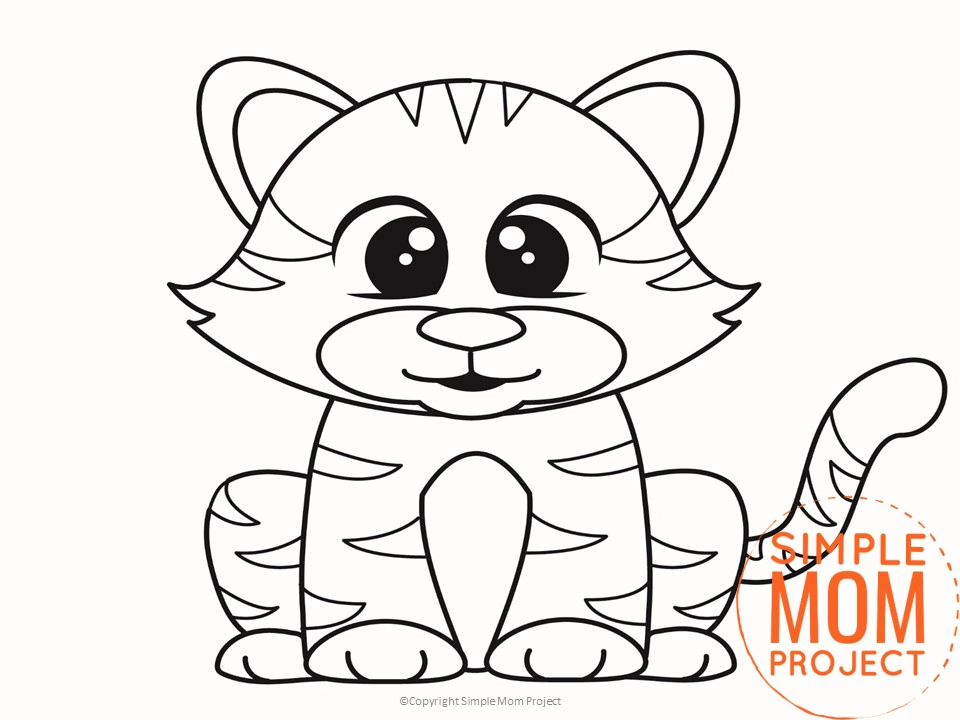 This free printable cat template is a basic black and white line drawing.
Make sure to grab all the coloring and crafts materials now!
Let your kids unleash their creativity and decide how they like to design this cute cat clipart.
If you and your preschoolers are having fun making these cat templates, be sure to leave a comment about all your amazing experiences in the comment section.
When you have finished, be sure to share your creation on Simple Mom Project's Facebook Page and follow me on Pinterest!

Kaitlen D.
More Fun Farm Animal Templates