As part of my arctic animals craft series, I'm featuring a preschool walrus craft template printable today.
This easy printable will help everyday moms teach their preschoolers the letter W, all the while giving their kids something fun to do.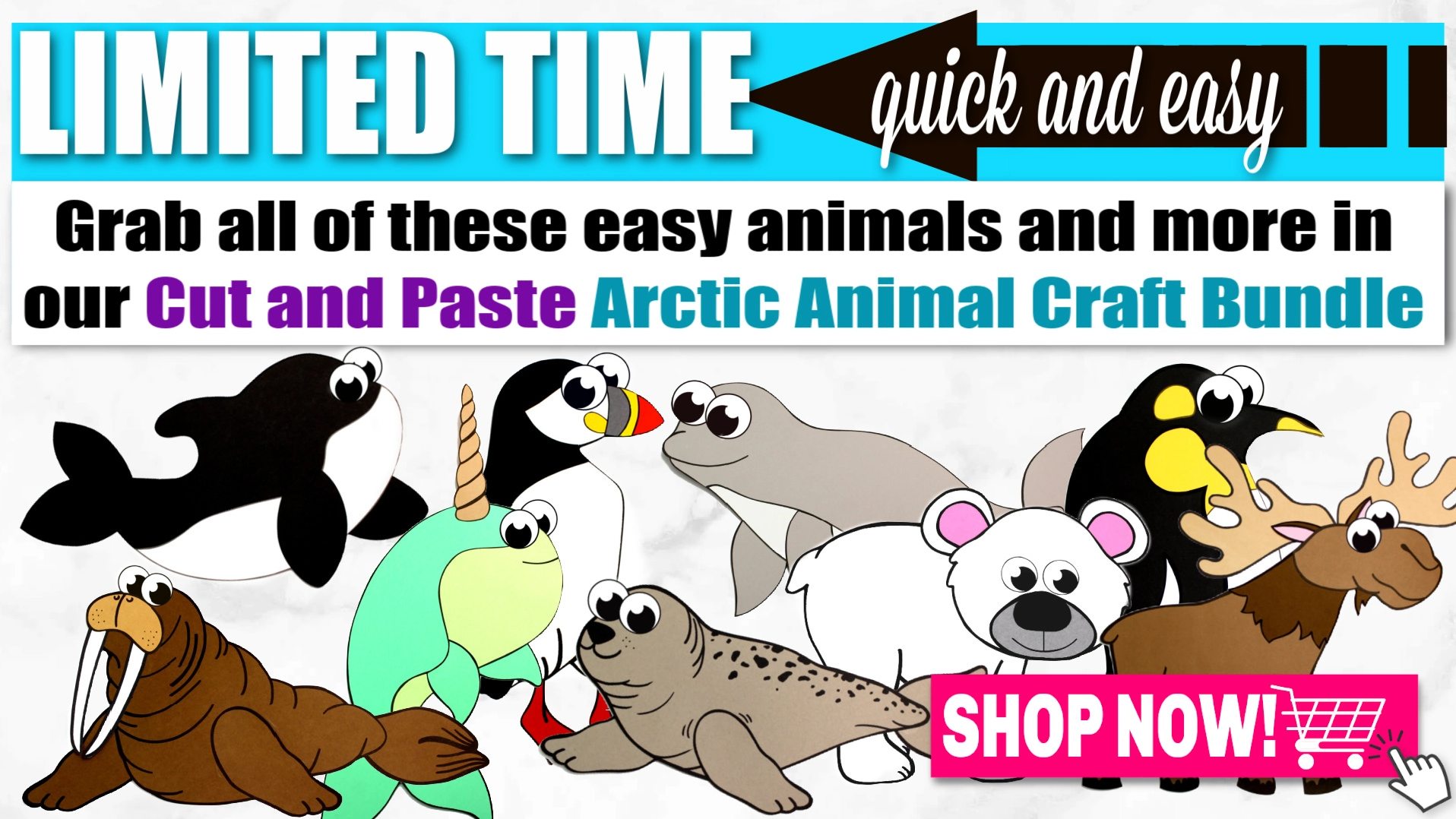 Using my free printable walrus template you can download and print as many copies of this preschool walrus craft to enjoy at home or in your classroom.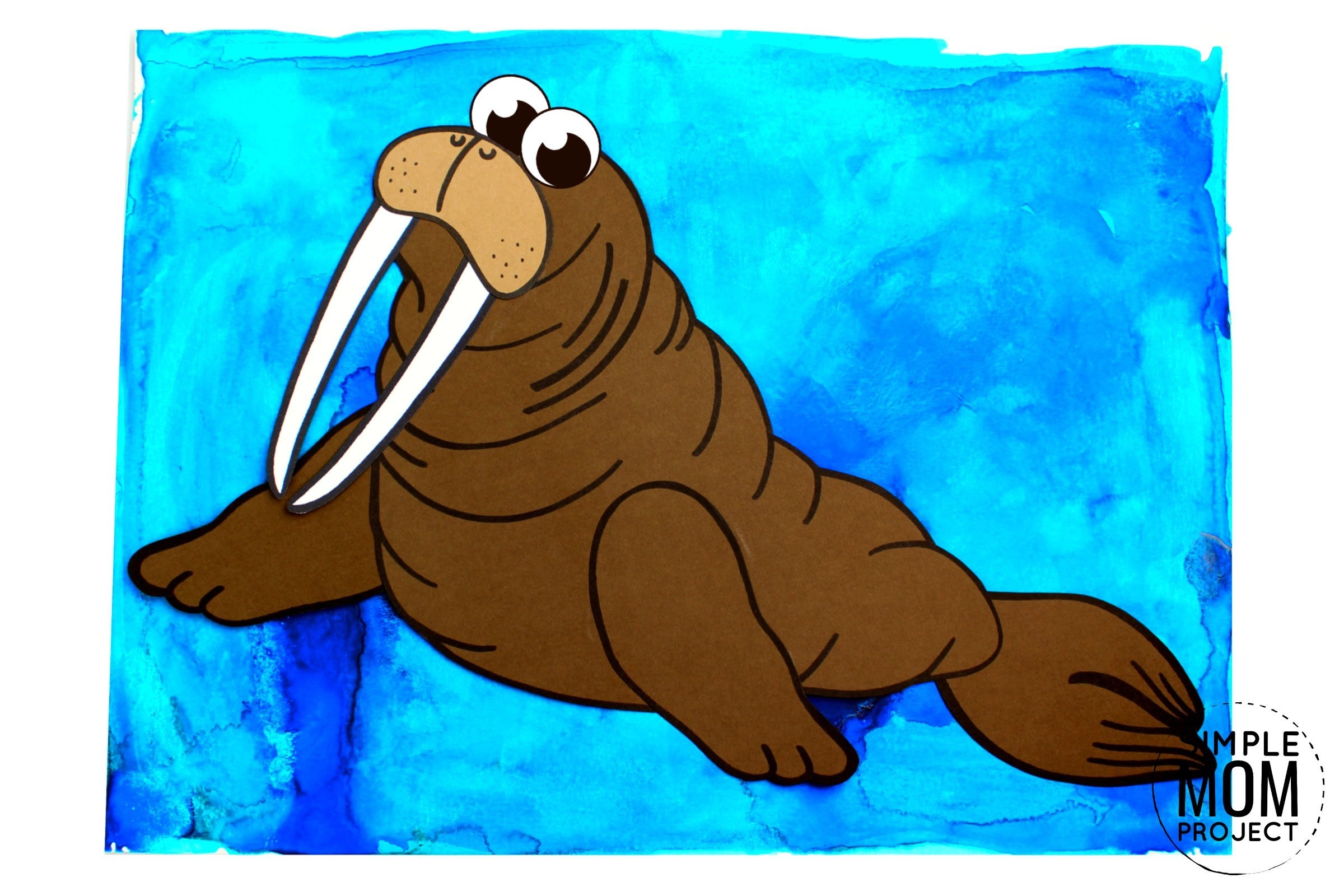 *By the way, this post may contain affiliate links which means I may receive a small commission at no additional cost to you if an item is purchase through that link. For more information, click here.*
Free Printable Arctic Walrus Craft for Kids
Need more arctic animal fun? Check out all of our printable arctic animal crafts for more arctic themed simple craft fun with your little ones.
Ideas for Using Walrus Crafts Printable
There are many ways I envision parents and teachers to use my walrus rafts printable template, but here are just a few of my ideas.
1. Alphabet Education
Using all of my arctic animal crafts you can easily create an alphabet education series for your preschoolers.
This walrus crafts template can be used to teach the letter W.
Download and print this free printable for preschoolers to help them use arctic animal crafts for alphabet education instead of flashcards.
2. Quality Family Time
There's always room for more family bonding activities.
Use walrus crafts paper printable to enjoy some quality family time together.
Each family member can have their own walrus template to color or paint and design into something amazing.
Have fun sitting down with your preschoolers and being a kid again, I'm sure your kids will enjoy this time together.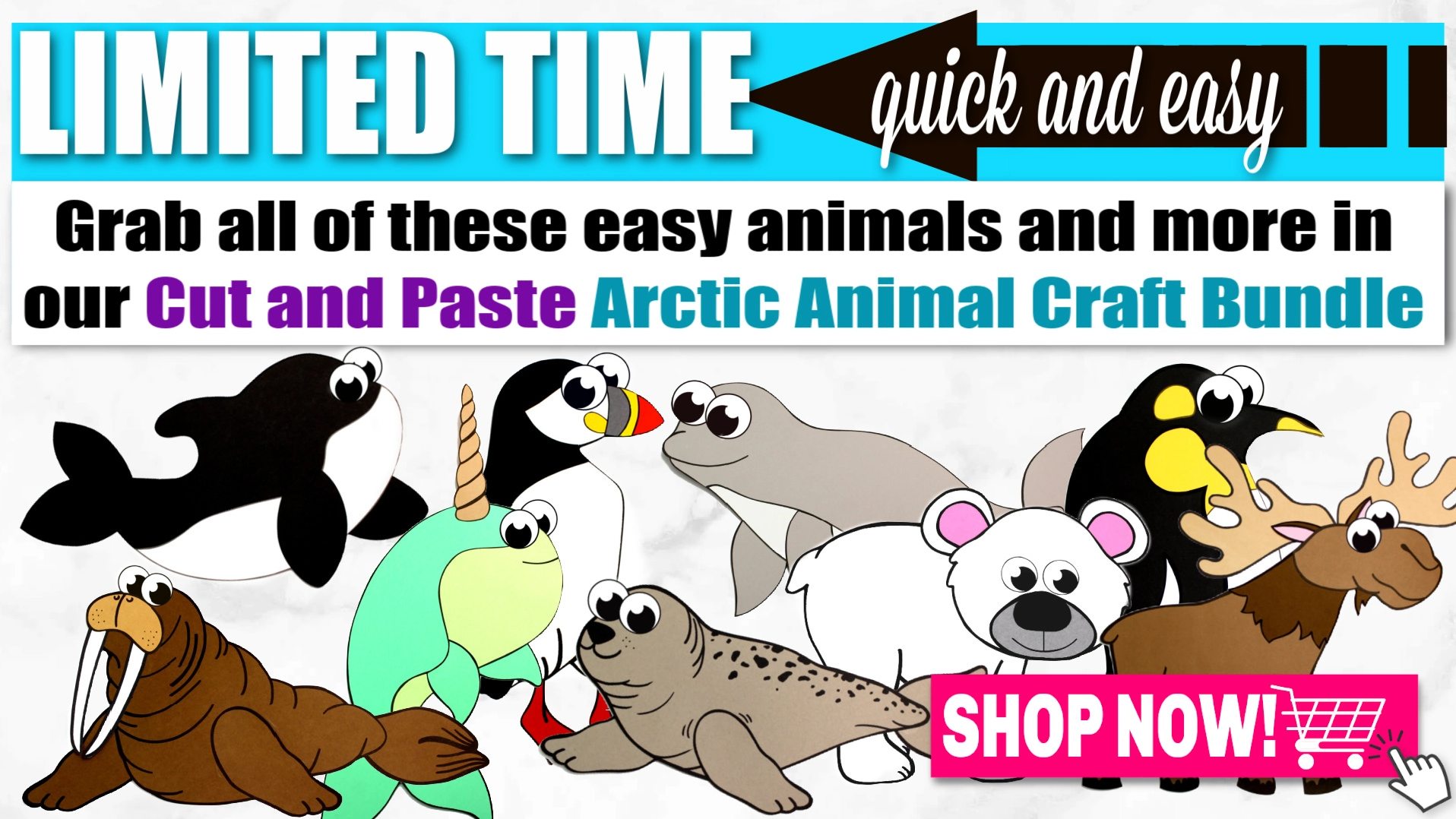 3. Toddler Crafts Time
One of the fun parts of being a toddler mom is having little kids who enjoy being creative.
You can use my preschool walrus crafts template printable as part of your daily toddler crafts time.
Enjoy seeing what your kids do with this craft template as you place them in a crafting area to enjoy painting, coloring, or gluing things onto their walrus to create a magnificent piece of art.
Hang their creations on the fridge or in the playroom to help encourage a sense of pride in their creations.
4. Storybook Time
It's always fun to read aloud to your preschoolers! You can use this walrus crafts printable as an activity to keep active toddlers busy while you read some stories.
There are many arctic animals children's books you can read during storybook time as your kids work to create an easy toddler animal art masterpiece with this walrus craft template.
Arctic Animals Children's Books: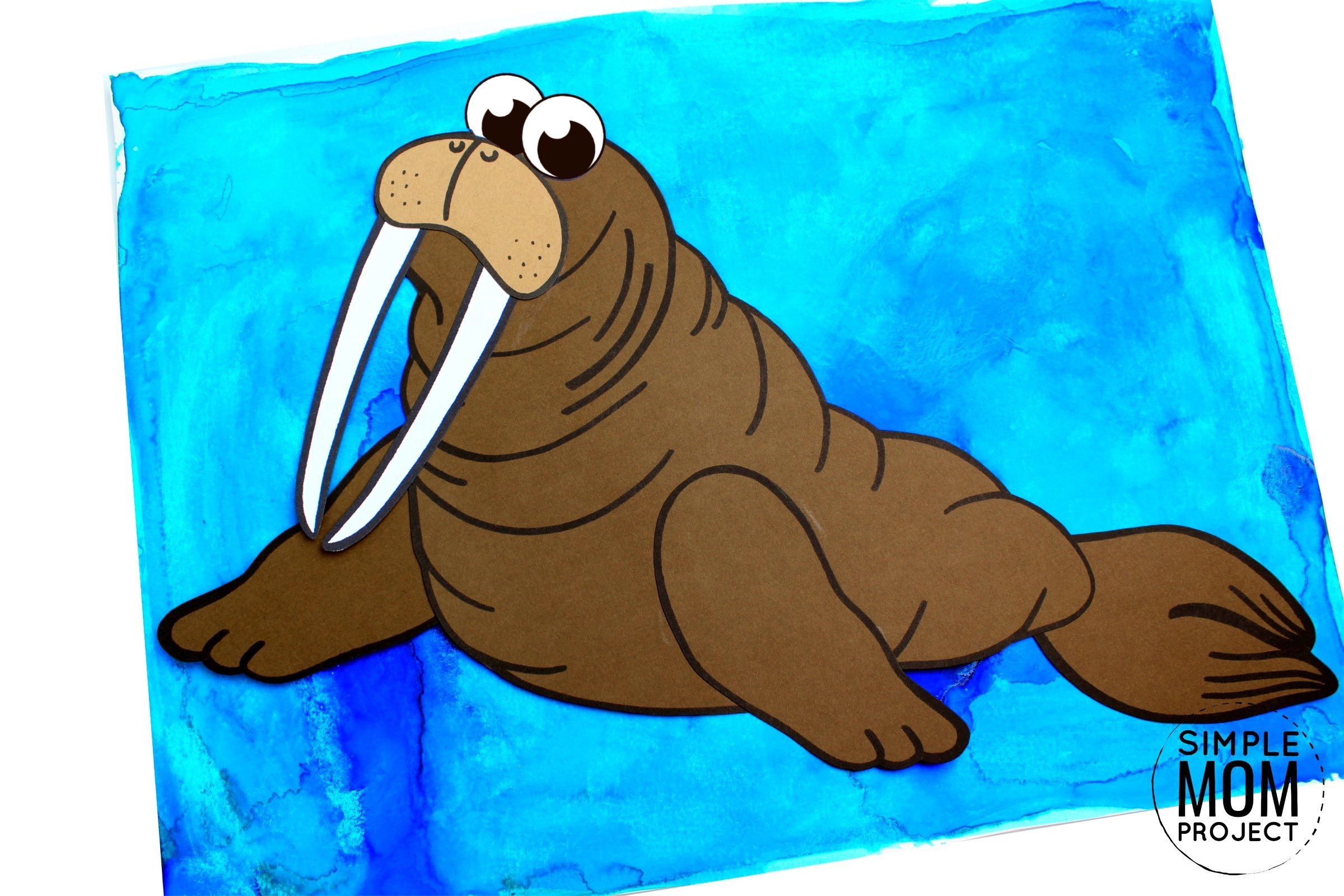 Keep scrolling to get your very own walrus craft today and start exploring the arctic with your little ones and their paper walrus buddies!
Walrus Craft Supplies Needed:
Printable Walrus Template (FOUND AT THE BOTTOM)
Whether you opt to use my walrus crafts for alphabet learning, quality family time, or independent toddler crafts time, I'm confident that this creative and easy printable for preschoolers will give your kids something fun to do as a summer break or winter craft activity.
Walrus Craft Instructions:
After you've printed your walrus template on your favorite color cardstock paper or use the colors as instructed on the template, go ahead and cut out the body parts.
Another fun way to enjoy this arctic animal craft friend is to print the walrus template on white paper and color him first. Then cut and glue him together.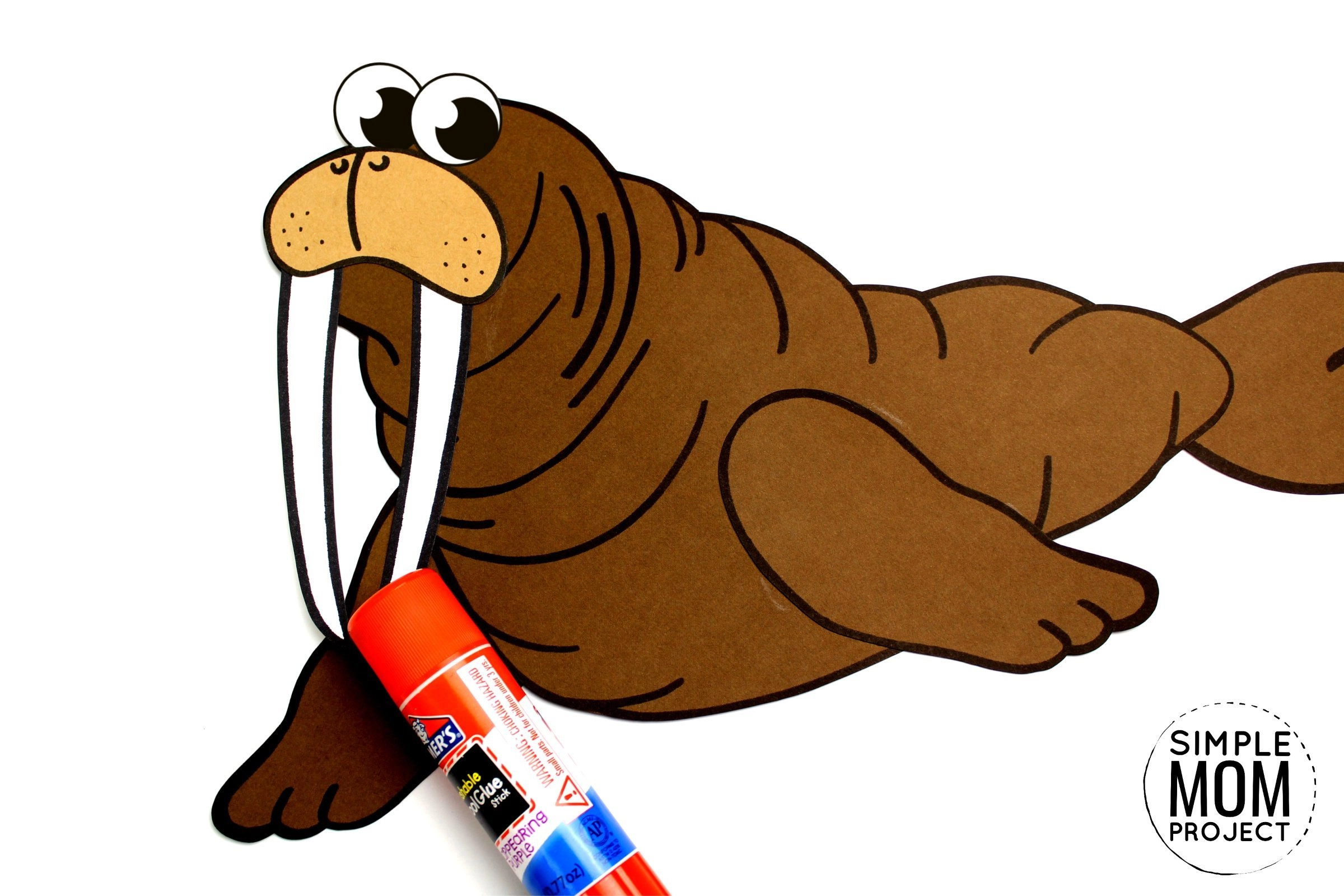 Next, simply glue all the pieces together. This ocean craft is so easy and perfect for kids of any age. My toddler and 6-year-old alike loved making him.
Free Printable Walrus Template: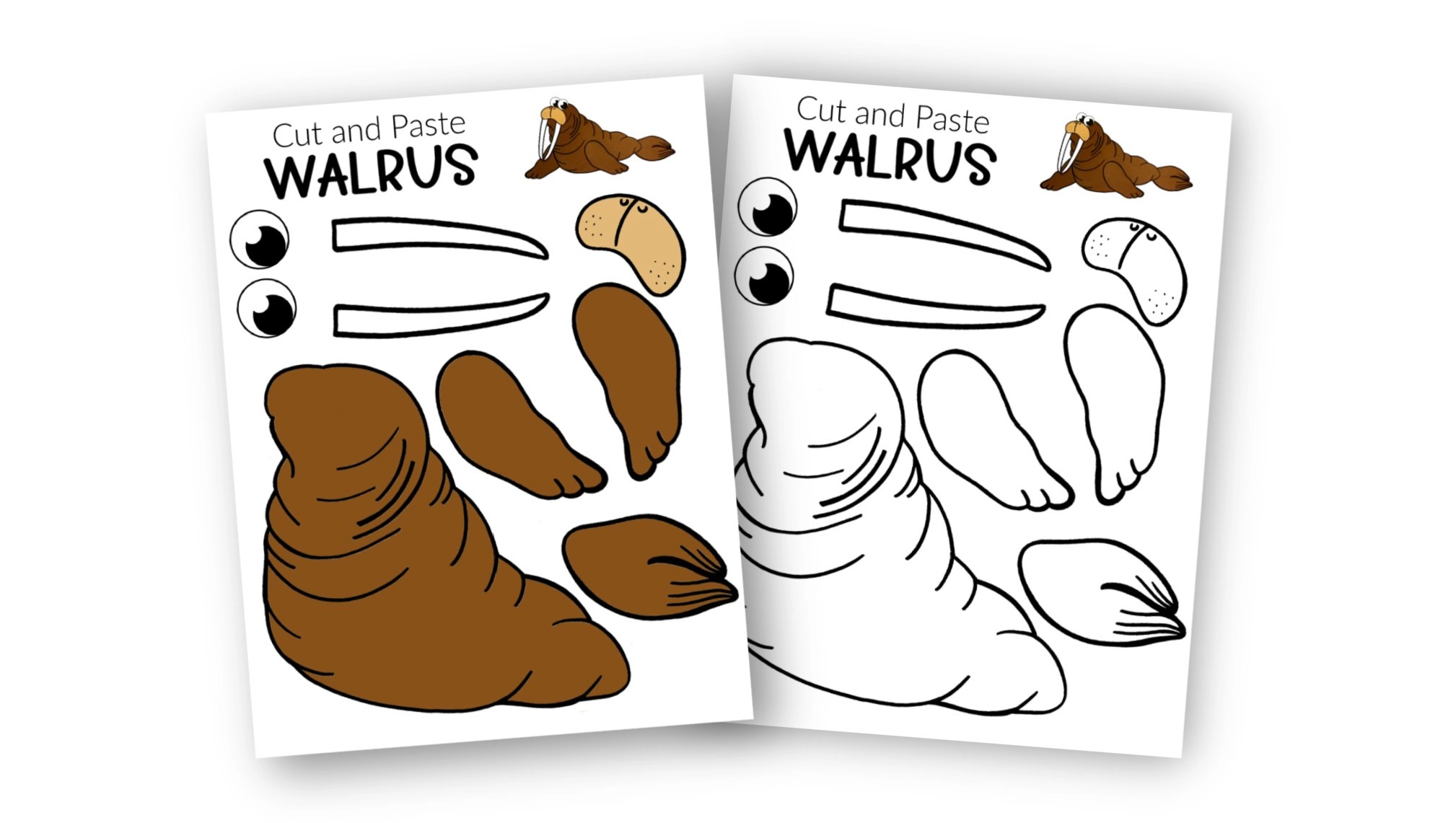 Don't forget to share your ocean learning plans in the comments. Need more arctic fun? Check out our packed list of printable arctic animals for simple craft fun with your little ones.
When you have finished, be sure to share your creation on Simple Mom Project's Facebook Page and follow me on Pinterest!

Kaitlen D.
More Fun Arctic Animal Crafts: