Sharing is caring!
Fall is coming up sooner than we think! Are you excited for the cooler weather?
I know we certainly are. One thing our kids love about the fall is pumpkins!
They make perfect decorations for the season and make excellent supplies in fall crafts for the whole neighborhood to enjoy!
We love creating classic fall printable templates to use in various crafts, so you are in for a treat.
We are especially excited to show you how to use these pumpkin templates in several different fall activities.
This year we made a simple pumpkin template that is perfect for simple pumpkin tracing outline coloring pages, pumpkin sun catchers or a fun painting activity.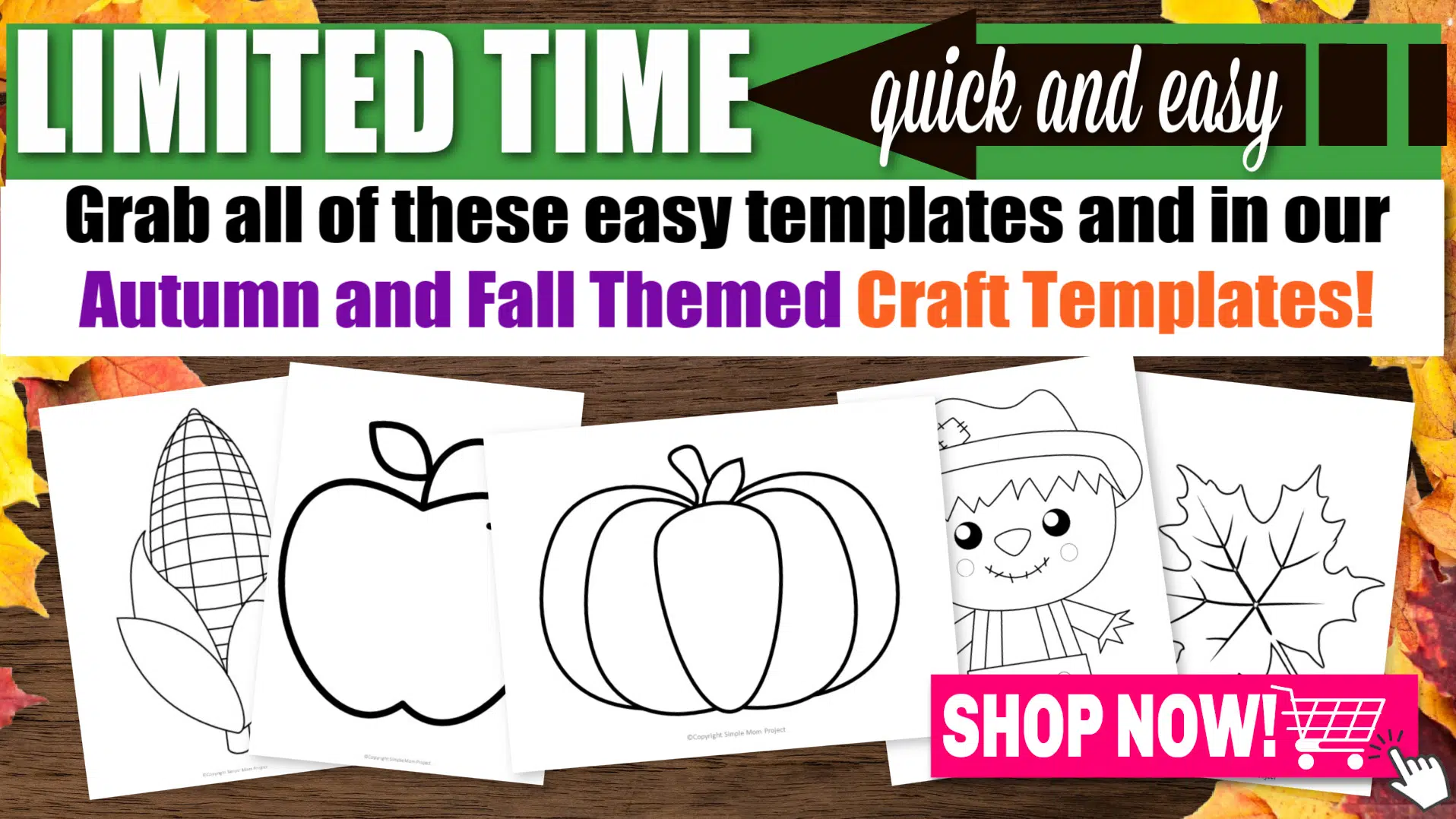 *By the way, this post may contain affiliate links which means I may receive a small commission at no additional cost to you if an item is purchase through that link. For more information, click here.*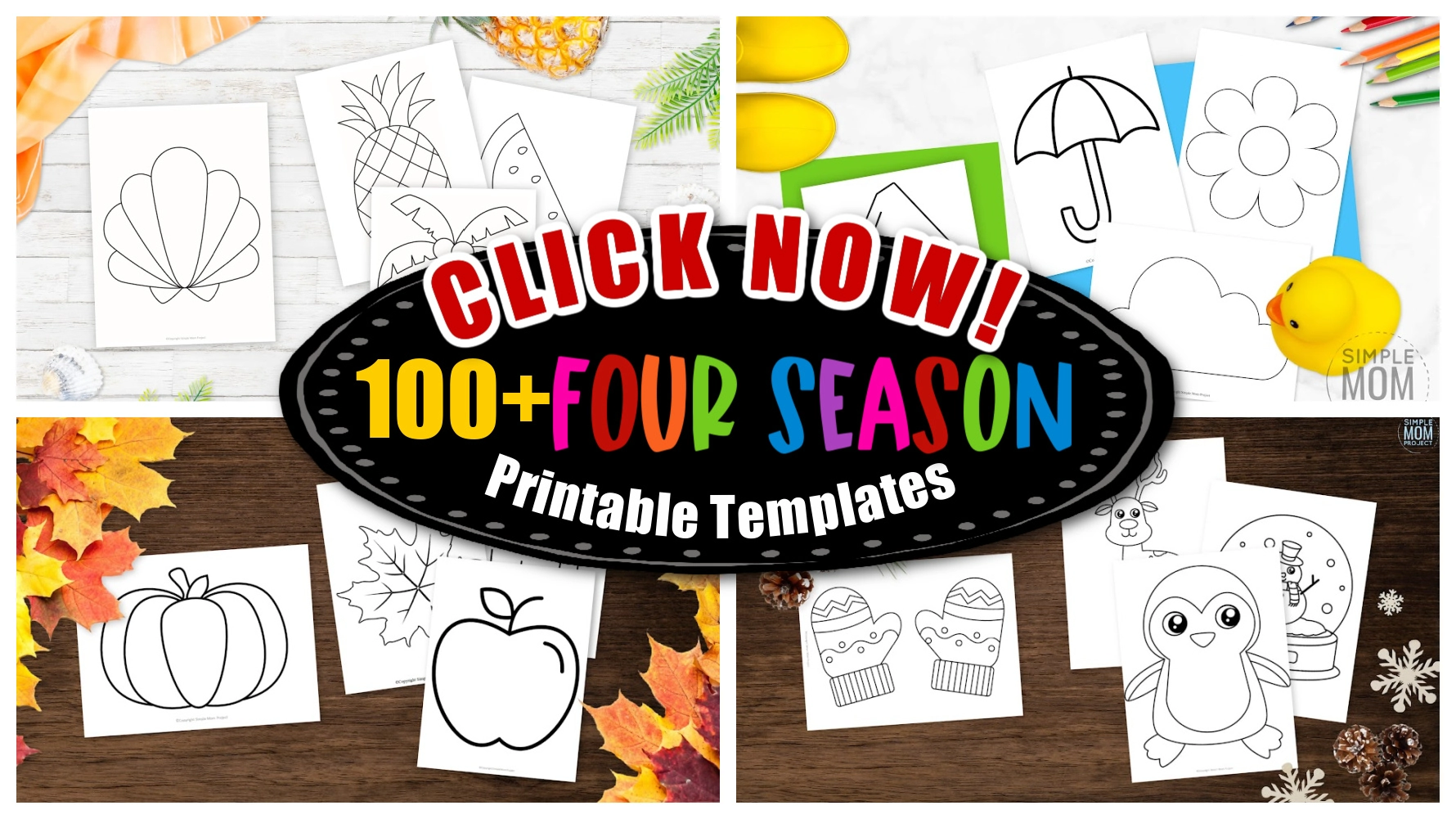 Free Printable Large and Small Pumpkin Stencil Outline
These free pumpkin template printables are an easy printable that's fun for fall!
Your kids will enjoy using this pumpkin outline as coloring pages or for placement on fall crafts.
You'll love that there are multiple pumpkin outline sizes and shapes for everyone to enjoy craft time together.
This easy printable features a simple autumn pumpkin template that you download and print at home for free.
Using this printable you can enjoy a black and white coloring page for kids to color as you read some fall or pumpkin themed stories out loud.
Do this inside or enjoy the cool weather on the front porch.
You can use this simple black and white printable pumpkin stencil in your next autumn craft.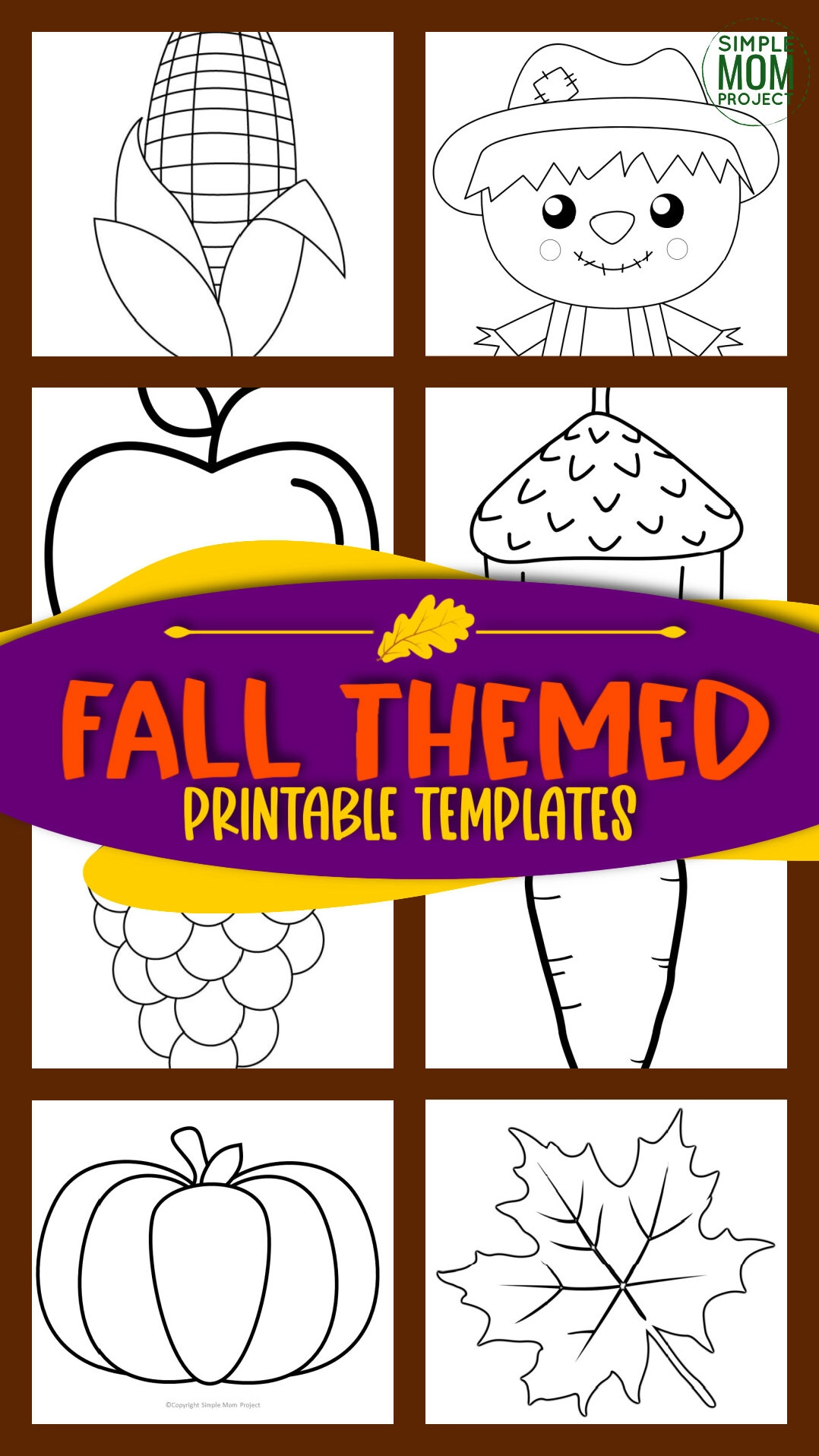 Gather the kids around the table with their favorite colored pencils, markers, and crayons to enjoy this cute pumpkin coloring page together.
Once your kids have finished coloring their black and white pumpkin outline they can place them around the house or on the fridge for fall decorations.
These work well for various occasions like autumn decorations, party activities, and simple boredom busters to keep your kids entertained during the day.
What to do with These Large and Small Pumpkin Templates
If you are looking for some craft ideas to build on your kiddos creativity, you don't need expensive toys to do so! You have your very own free resource here!
These free printable pumpkin templates are a great way to share build lasting memories with your kids, this October they can help them with so much more!
Keep scrolling to find our printable, simple pumpkin outlines to bring a grin to your child's face!
1. Reading Pumpkin Books
You can use this free pumpkin template outline as an activity to keep your toddlers entertained while you read some books out loud.
A few of our favorite pumpkin children's books are:
2. Throw a Fall Party
Plan a fall party and use this printable as a fun party source pumpkin template as a coloring page activity to keep the kids entertained.
Once the kids have finished coloring their pumpkins they can cut them out and use them for decorations at home or gift with candy attached to the colored pumpkin template.
You can really bring this pumpkin to life by coloring it orange and adding some fun googly eyes to it!
Teach your kids how to trace this pumpkin template.
Then have them practice their scissor skills by cutting how their pumpkin template.
After that, glue it on to some construction paper and write a nice greeting on it to share a special treat with a friend.
There's no special trick to making these awesome. Just use your imagination and have fun!
3. Fall Craft Day
Use this easy pumpkin template to print your pumpkin outline for fall crafts day.
Print free fall craft printables that are easy for kids and make a full day of fall craft activities.
This can keep the whole family busy for hours creating free fall decorations for your home.


I hope that you'll take the time to check out the pumpkin children's books and plan a fall crafts day with your kids using this free pumpkin outline.
You can really bring this pumpkin to life by coloring it orange and adding some fun googly eyes to it!
Have your kids practice their scissor skills and then glue it on to some construction paper and write a nice greeting on it to share a special treat with a friend.
Free Printable Large and Small Pumpkin Template Outlines

When you have finished, be sure to share your creation on Simple Mom Project's Facebook Page and follow me on Pinterest!

Kaitlen D.
More Fun Fall Craft Templates: