Looking for easy cut-and-paste craft activities to entertain your children and get through the next few weeks?
Then, you've come to the right place! Today, we are going to share with you these exciting printable heart animal craft templates.
We love seeing children being productive and having a good time while crafting these paper heart animals.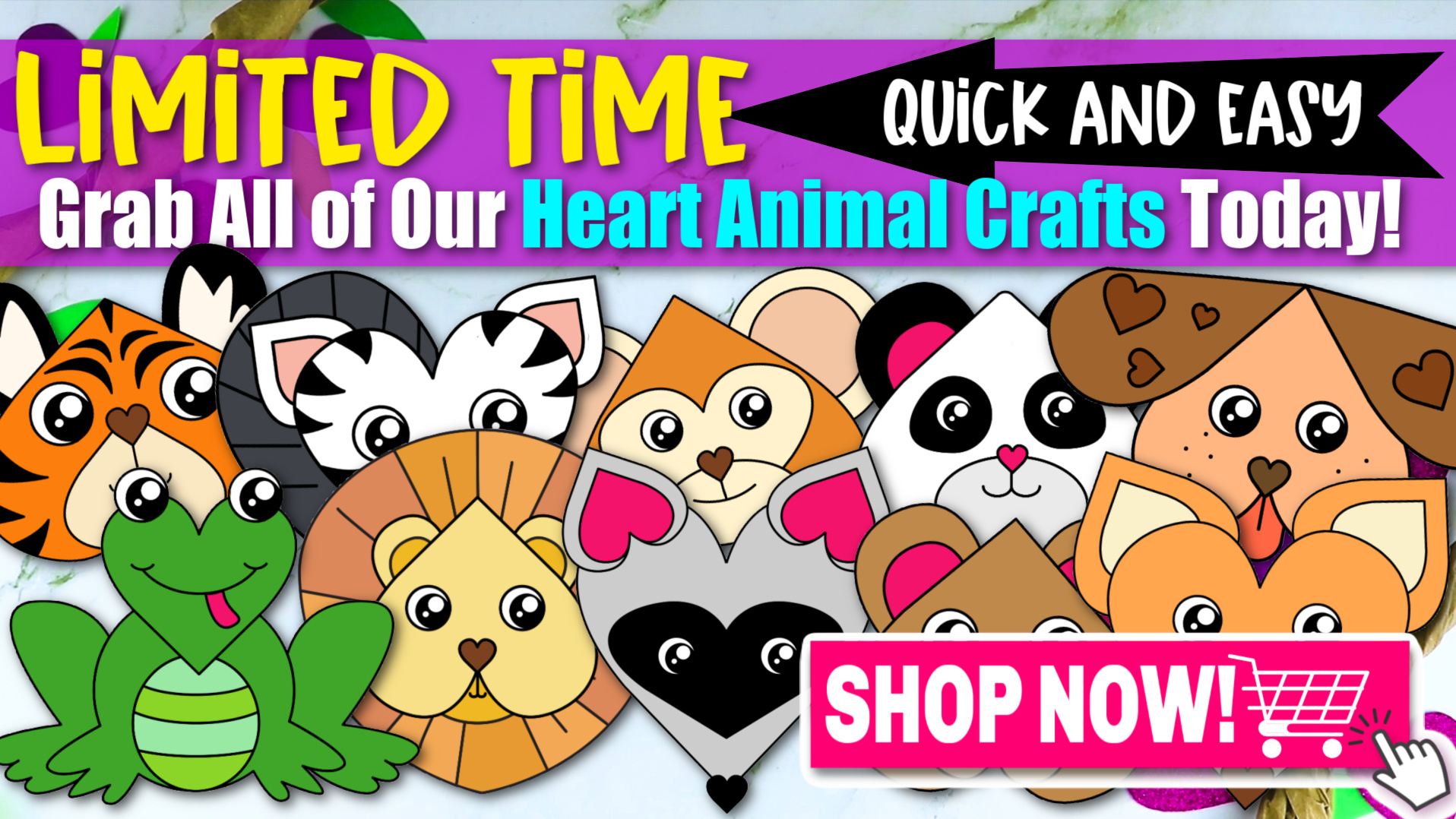 These printable heart animal crafts are the ideal activities for kids to practice their coloring, cutting and sticking skills.
Kids will learn shapes, colors, animals and how to follow simple instructions as they build their favorite heart shaped animal crafts.
Children in toddler, preschool, and kindergarten can benefit greatly from using this printable heart dog craft template.
Printable Heart Animal Theme Crafts
There are so many ways you can celebrate and spend quality time with your little ones while getting creative.
Great Ideas for Using Heart

Animal

Printable Templates:
Make great use of these heart shaped animal craft ideas in your children's educational learning, crafting activities and daily routines.
Animal Theme Preschool Lesson Plan
Children love animals, and who doesn't?
These printable heart shaped animal crafts are perfect to use when introducing animals to your kids.
While the kids are busy working on these printable heart shaped animal templates, it's time for you to gather interesting information about these animals on the internet or books.
Kids would be able to learn more about these animals by learning about how they adapt to their environment and live.
Aside from our printable heart-shaped animal crafts; you can also prepare animal flashcards, children's books or a photo of animals to hand out as you discuss this topic.
This idea is great in science classes at home or at school.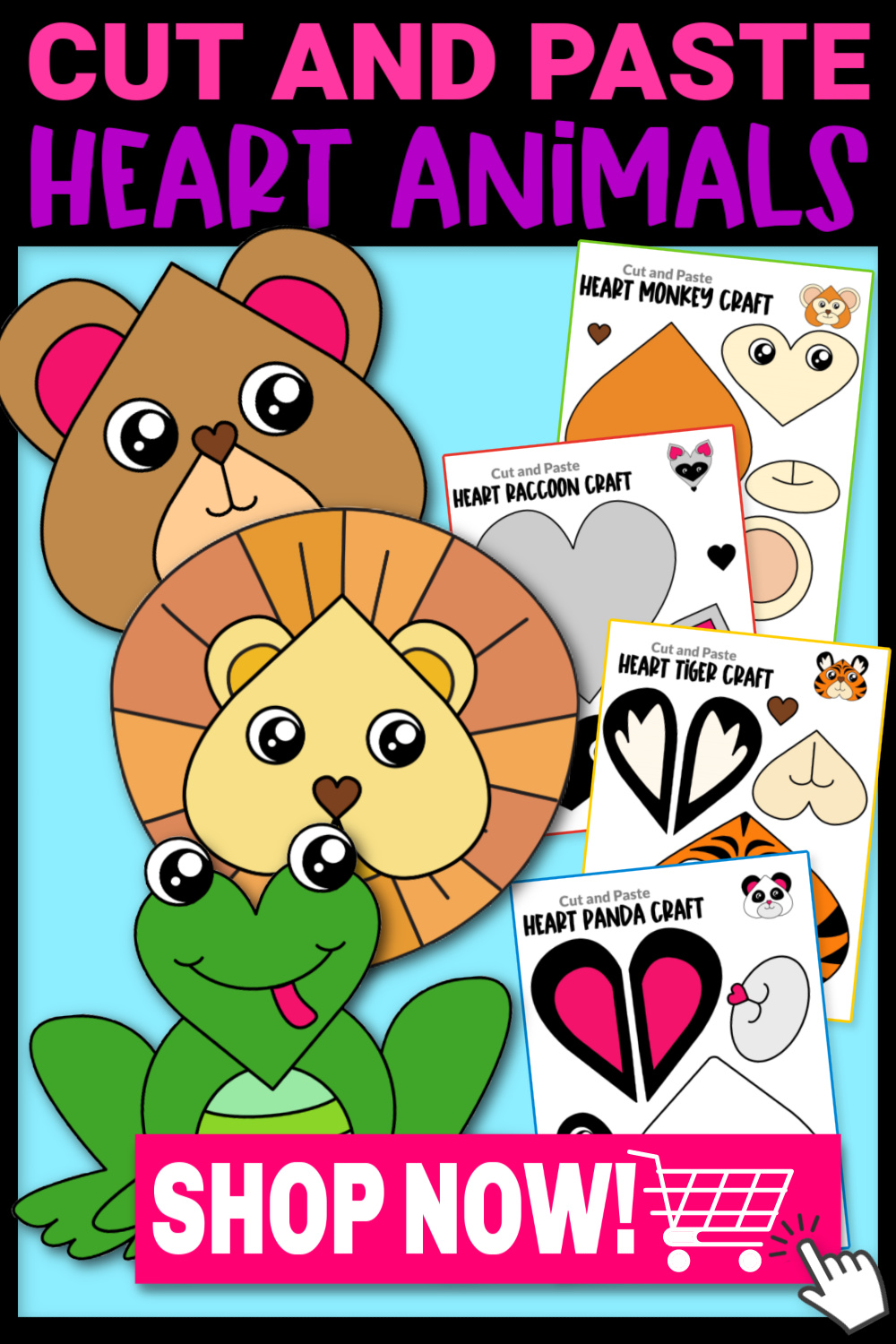 Color Recognition
Children are always excited for arts and crafts activities!
And we are having a great time watching them experimenting with different colors and techniques.
These printable heart shaped animal craft templates are perfect for toddlers and preschoolers to practice their color recognition.
Let them fill in the black and white printable heart shaped animal templates with the most amazing colors using crayons, colored pencils or watercolors.
Then, teach them the basic colors they used.
Make sure that your little ones are having fun, so they can easily absorb all the things they are learning.
No matter how they would like to design their printable heart animal craft templates, the result is always going to turn out beautiful.
DIY Heart Shaped Animal Cards
Our printable heart animal crafts are so easy to assemble and great to include in your animal-themed party.
With a few supplies and our printable heart shaped animal templates, you can create diy invitation or greeting cards.
Let your kids color, cut and stick together the heart animal patterns.
Allow them to add decorative items such as glitters, beads or sequins to make their heart animal papercraft stand out.
Once your kids are satisfied with the outcome, distribute the homemade cards to family members, friends and classmates.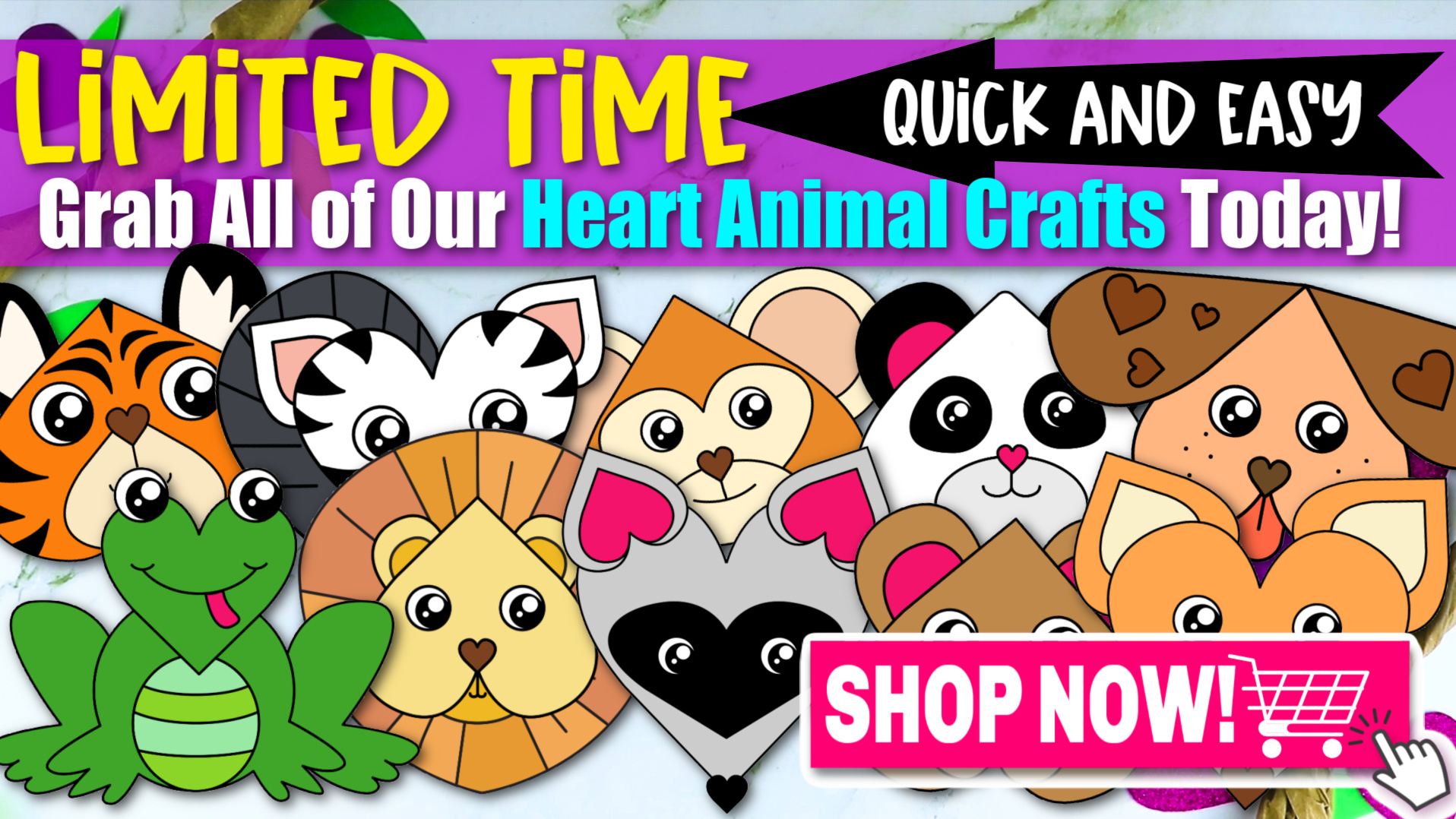 Adorable Heart Animal Puppet Crafts
Make heart animal crafts and turn them into adorable puppet crafts using simple materials you probably already have at home.
Encourage your kids to follow the easy step-by-step directions as they build their favorite heart animal craft.
Once they are finished, glue the heart shaped animal craft on a brown paper bag or popsicle stick.
These printable heart animal crafts would make a great addition to your next puppet show or pretend play.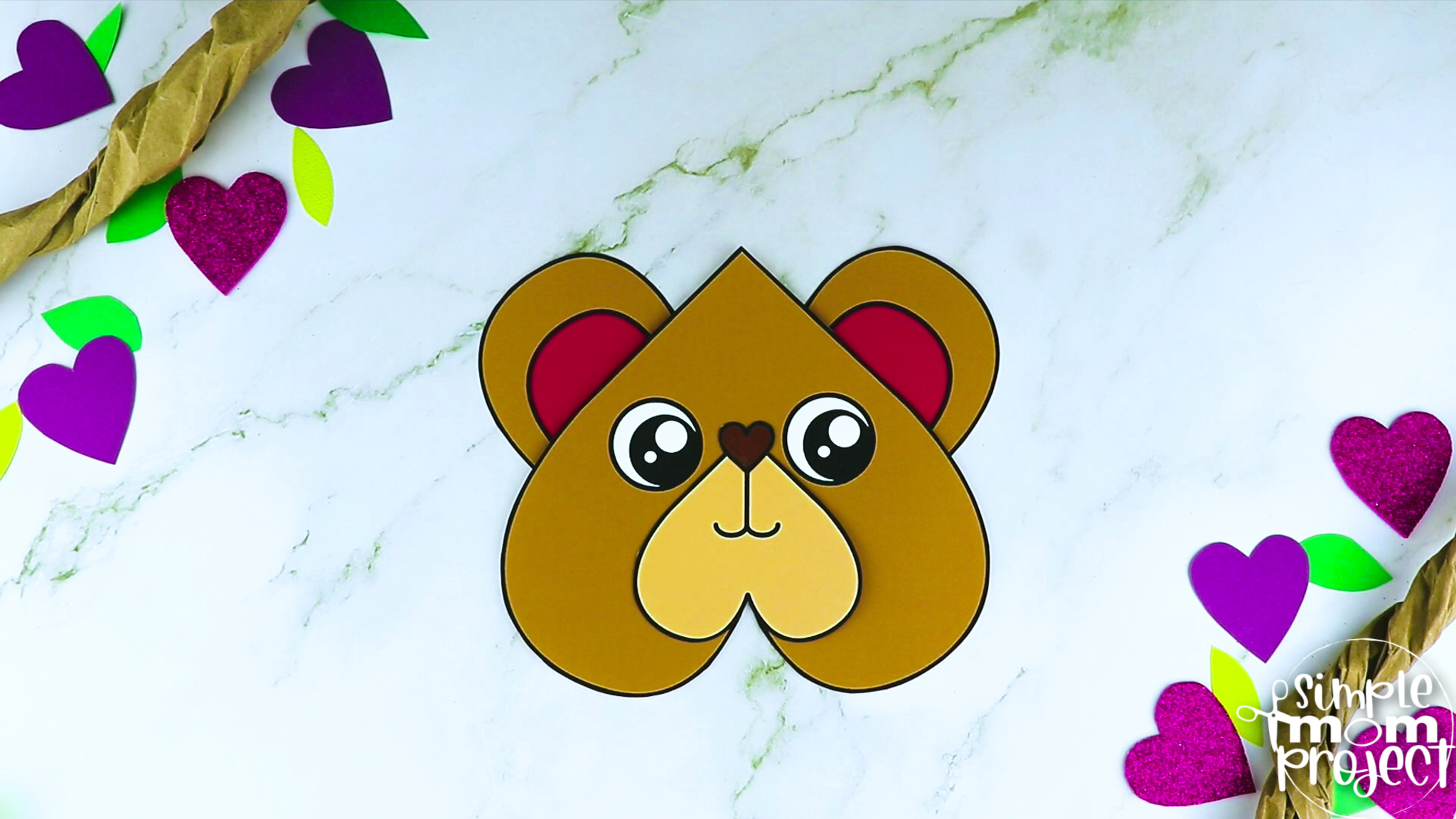 Making this adorable printable heart bear craft is a fun way to teach your kids some fun facts about bears and identifying shapes while improving their fine motor skills. Kids will surely love to assemble their own heart bear craft!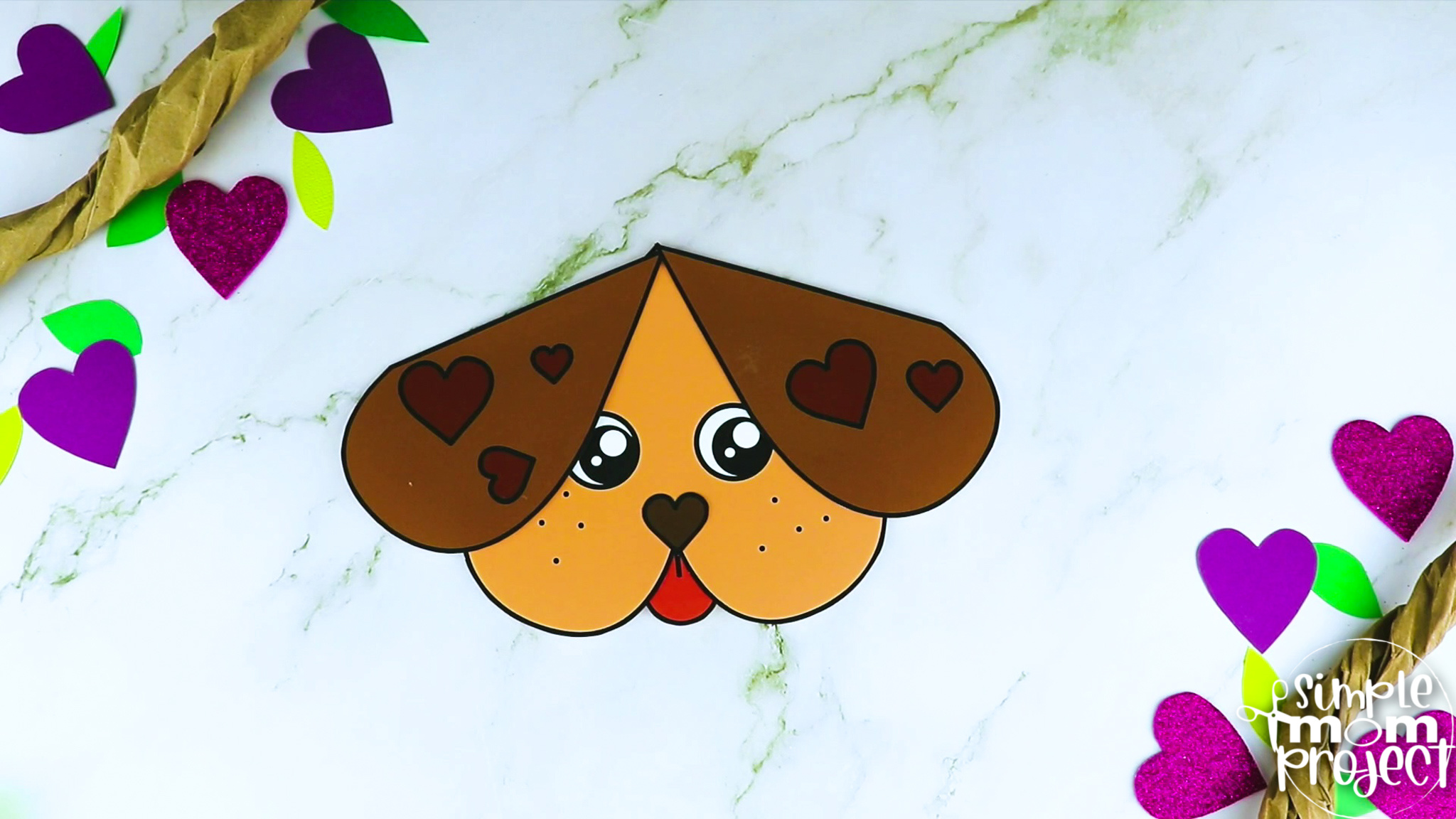 Have a blast creating this easy printable heart dog craft for kids of all ages. Use the dog template for coloring, creating stencils, home decorations and a variety of amazing craft projects.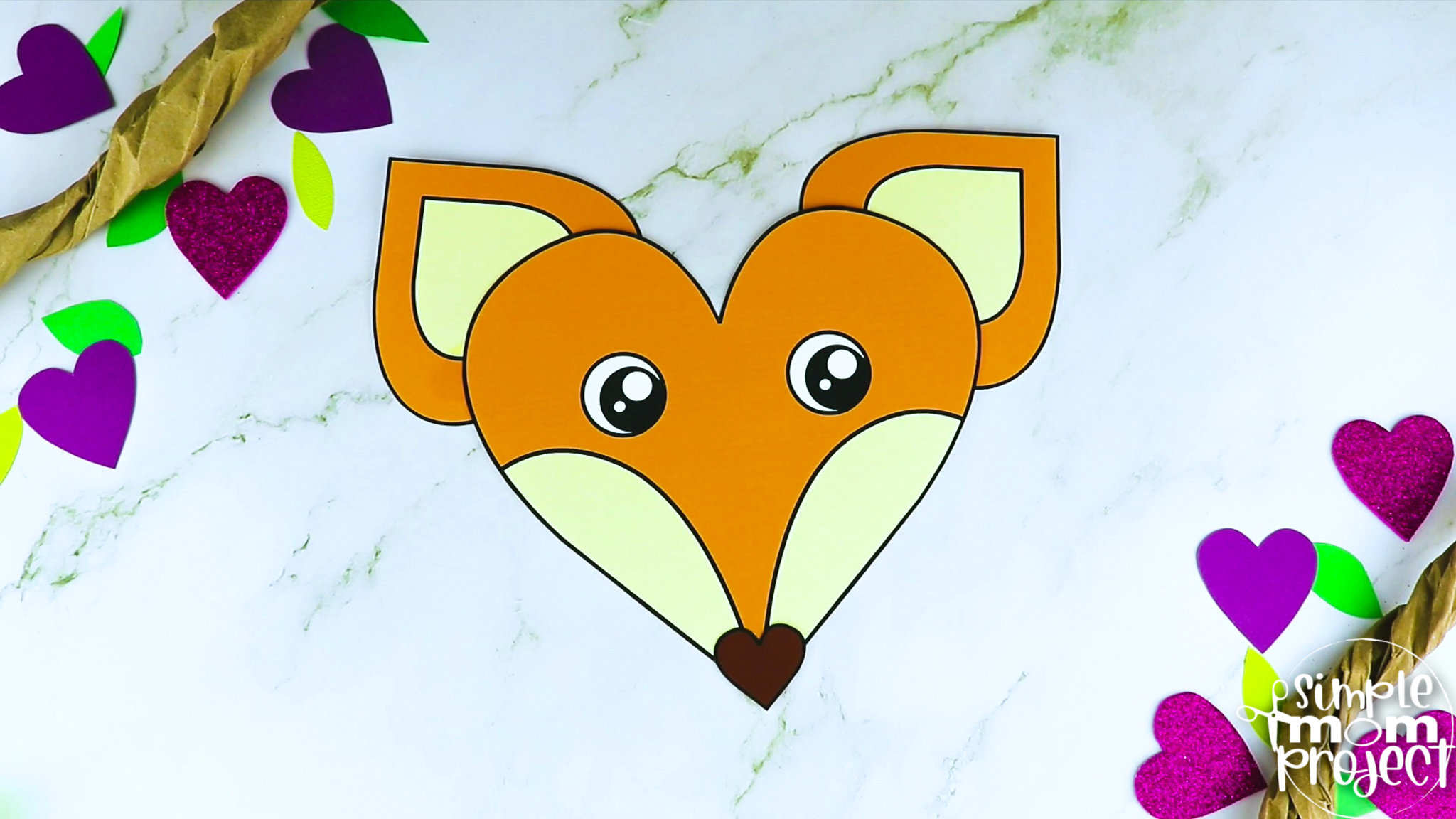 Here's fun, easy cut-and-paste printable heart fox craft for your toddlers, preschoolers and kindergarteners to create. This cute heart shaped fox will keep your kids interested in learning the life of woodland creatures they have seen.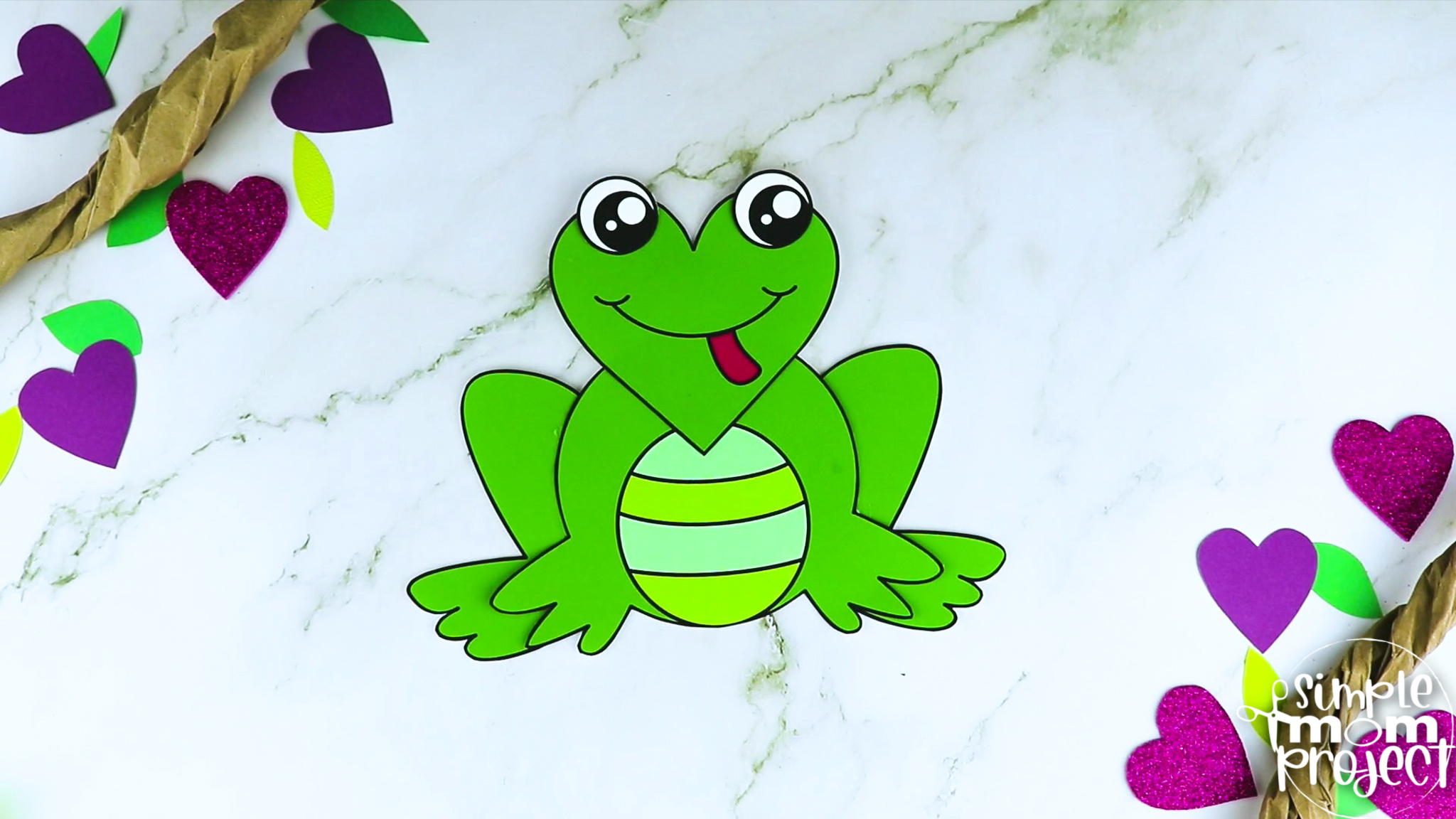 This simple printable heart frog craft is a fun way to study the life cycle of a frog while improving their fine motor skills. Kids will surely love to turn this heart frog craft into a cute puppet craft.
Do your kids love to watch The Lion King? If so, they will surely love making this printable heart lion craft that's perfect to include in your puppet show, learning and crafting activities.
Enjoy the process of coloring, cutting and sticking together this basic printable heart monkey craft. Kids can use the adorable heart shaped monkey craft as part of their pretend play or lesson plans.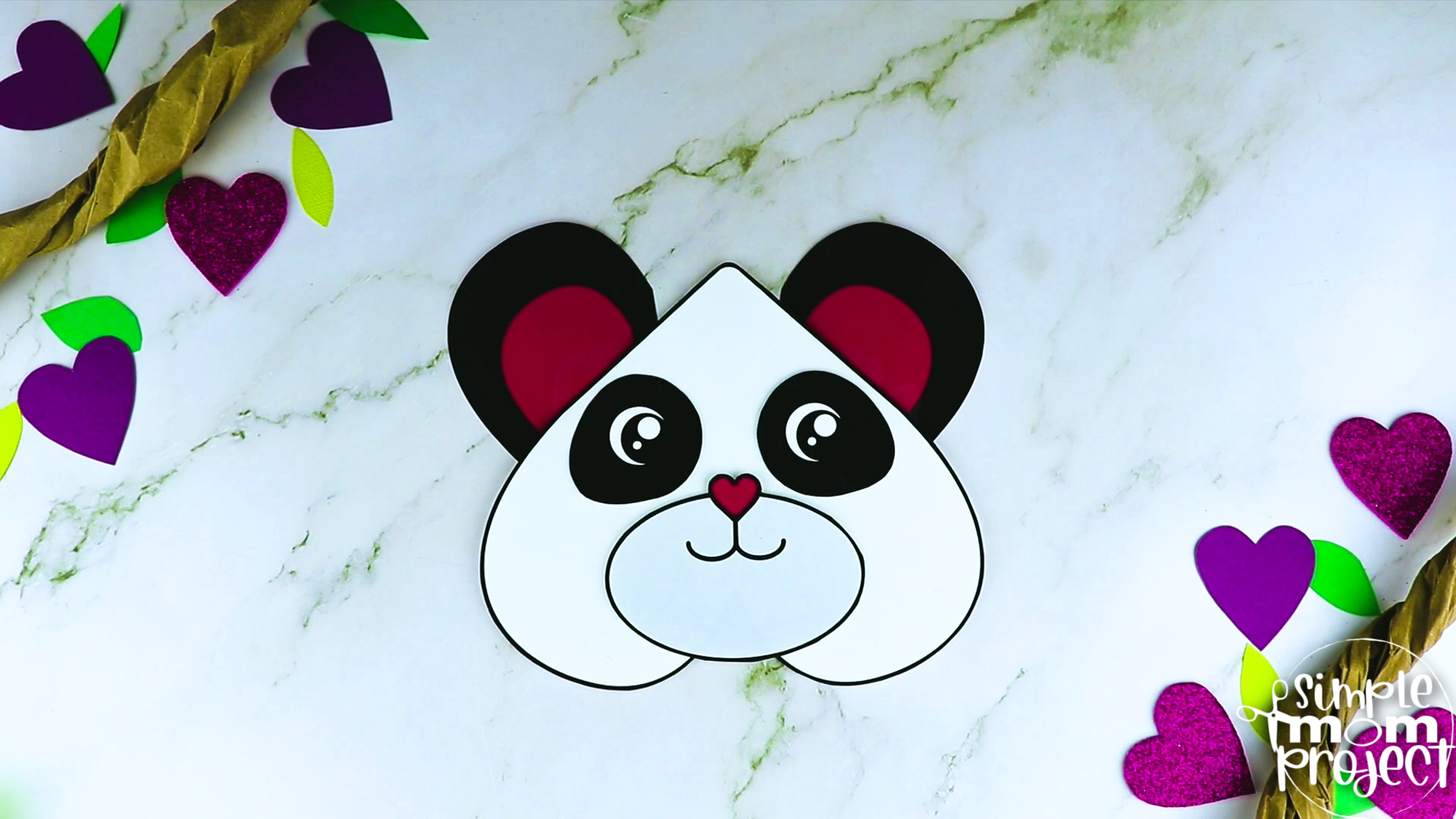 Activate your children's creativity with this basic printable heart panda craft. Using a few supplies and this heart shaped panda template, they can create a variety of useful crafts to play with.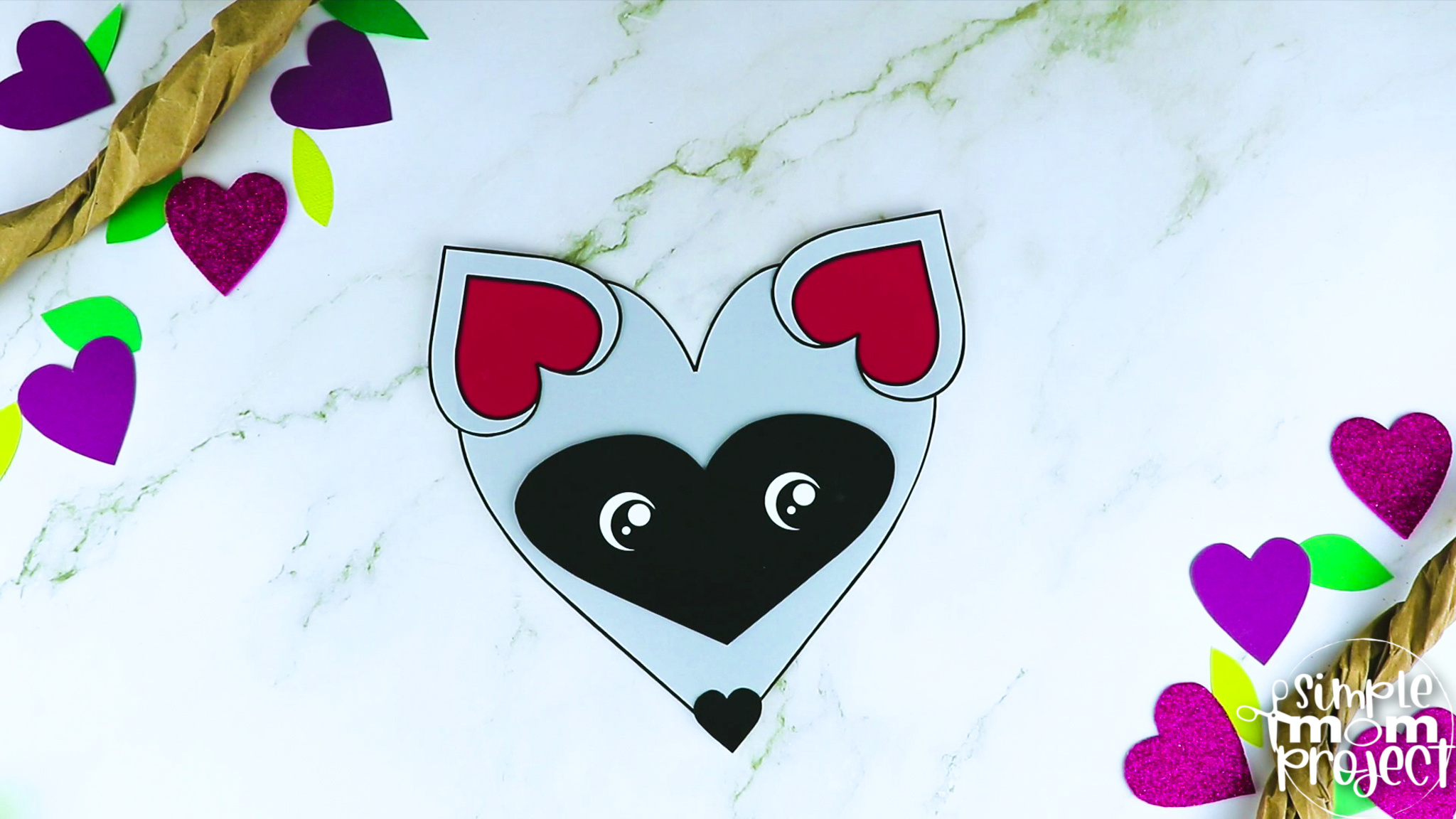 Create a special bond with your kids by making this easy printable heart raccoon craft. This heart shaped raccoon craft is great for enhancing your kids' fine motor skills, hand-eye coordination, focus and creativity.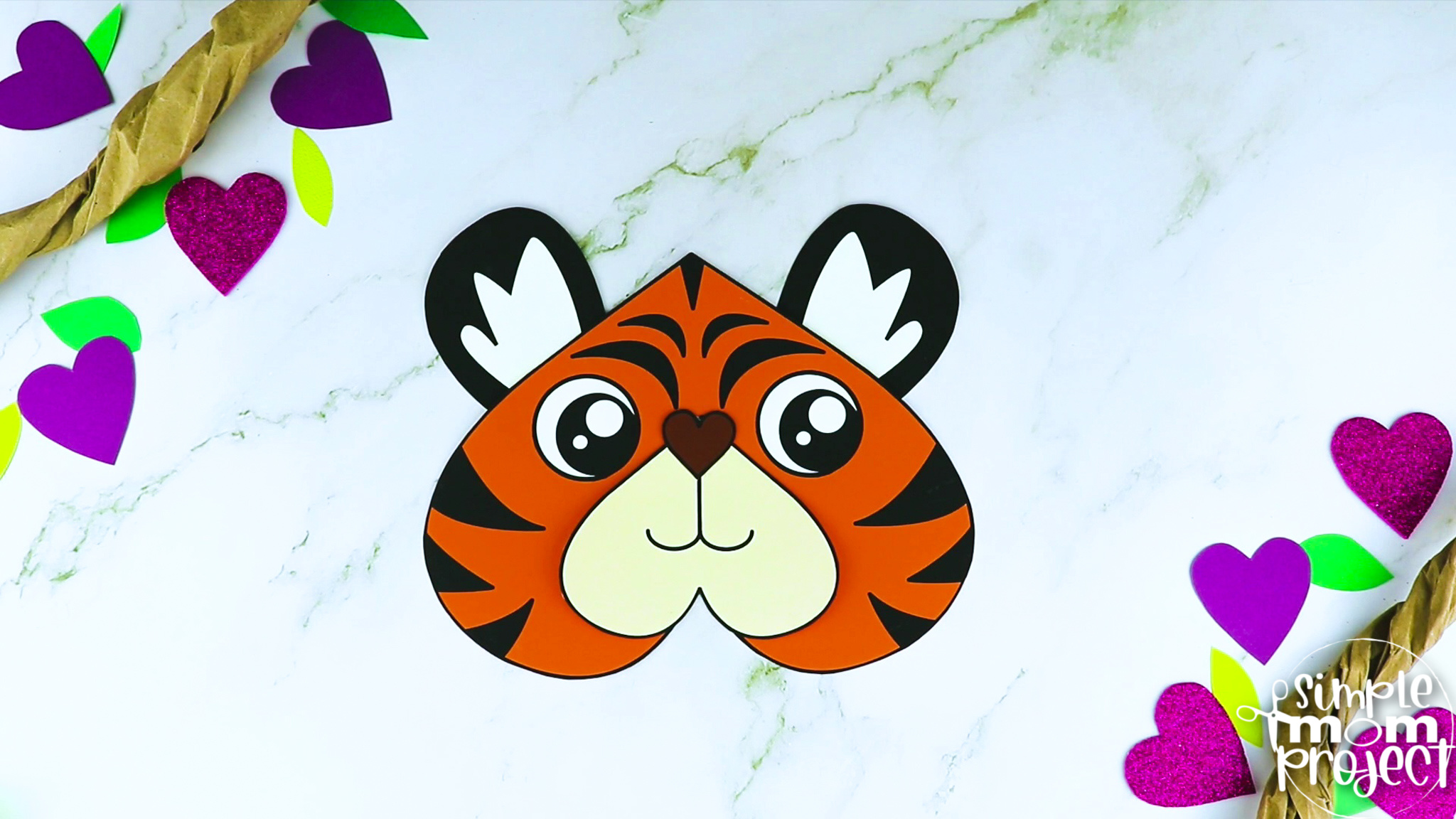 Have fun making this preschool printable heart tiger craft with your little kids. The heart shaped tiger craft goes wonderfully with many educational books about wild animals.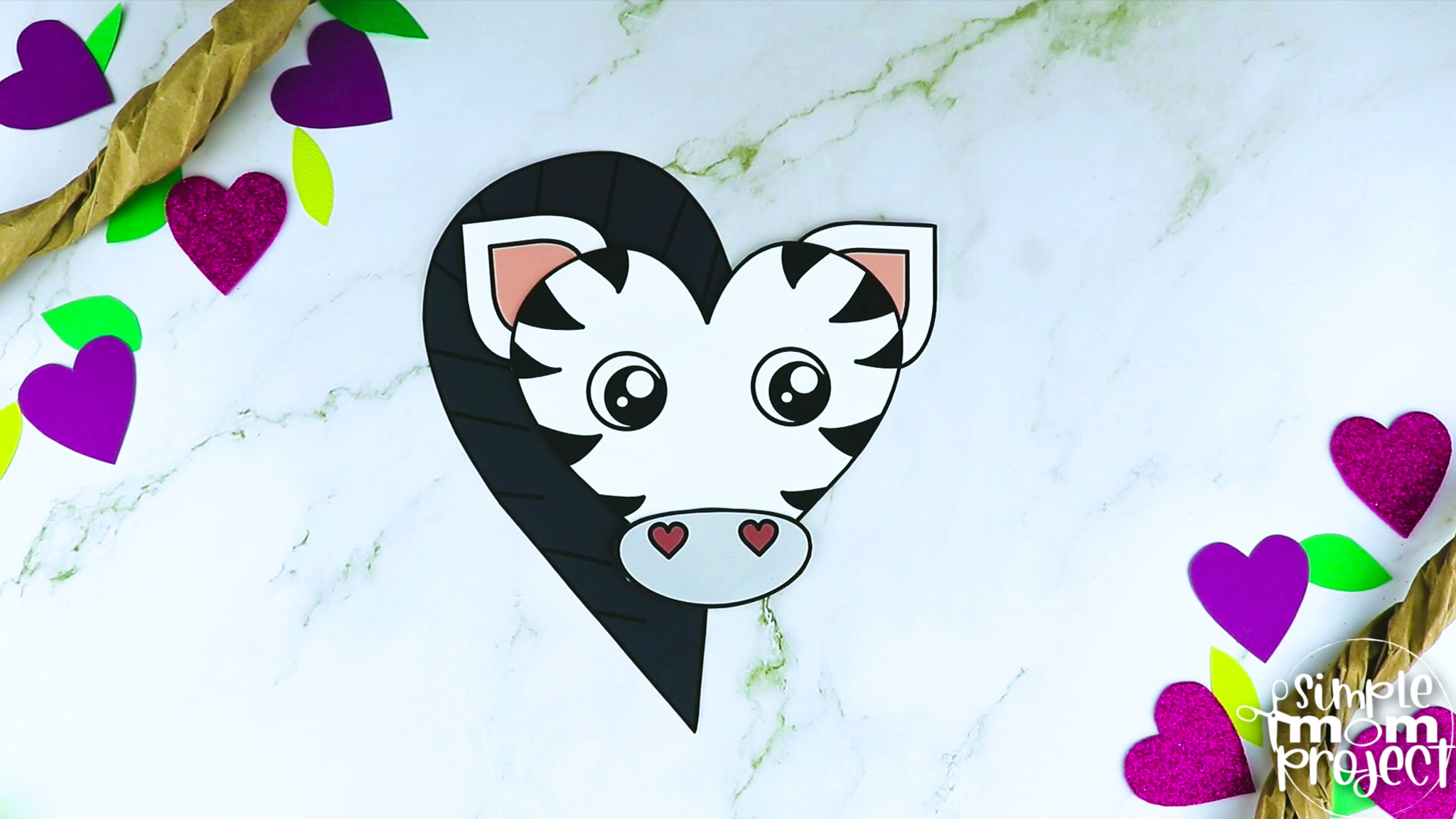 This simple printable heart zebra craft is perfect for young children who love zebras and other zoo animals. It's also great for your classroom or party decorations, pretend play and learning activities.

Kaitlen D.
MORE FUN COMMUNITY HELPERS AND ALPHABET CRAFTS