Are you having a great time with our heart-shaped animal crafts?
Then you're in for an endless amount of fun with a new animal craft that we've prepared for you.
We love seeing children being productive and having a good time while crafting these paper heart animals.
With this printable heart fox craft template, they can further nurture their passion for animals and arts & crafts.
They will have a blast creating this heart-shaped fox craft with simple materials they can find around the house.
Children can also improve their independence by completing tasks on their own by following our simple step-by-step instructions.
Cutting and assembling the heart fox pieces is a fantastic place to start building hand-eye coordination and fine motor skills.
Include this printable heart fox craft template in your routines if you want your children to have a fruitful and memorable learning experience!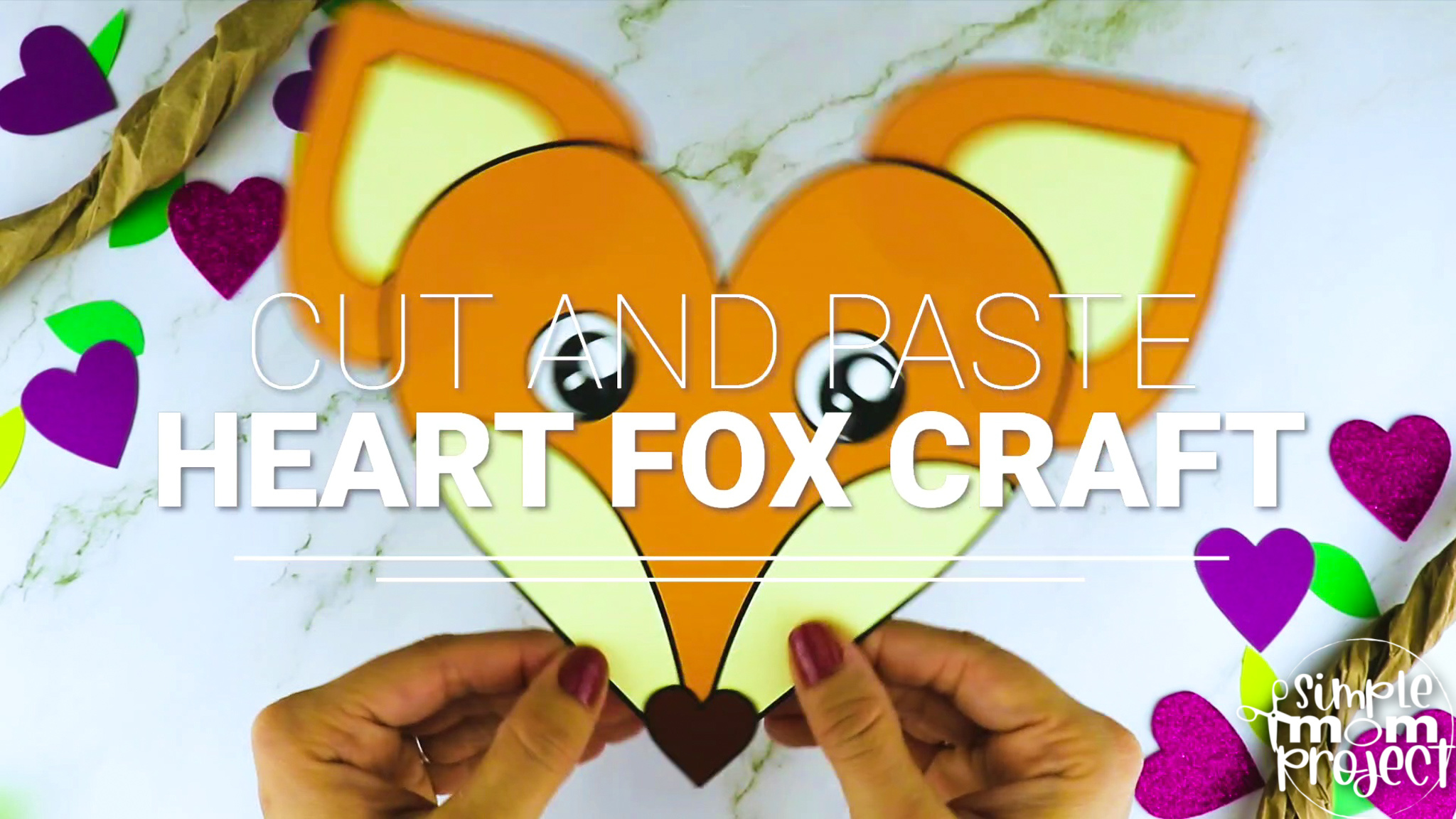 *By the way, this post may contain affiliate links which means I may receive a small commission at no additional cost to you if an item is purchase through that link. For more information, click here.*
Printable Heart Fox Craft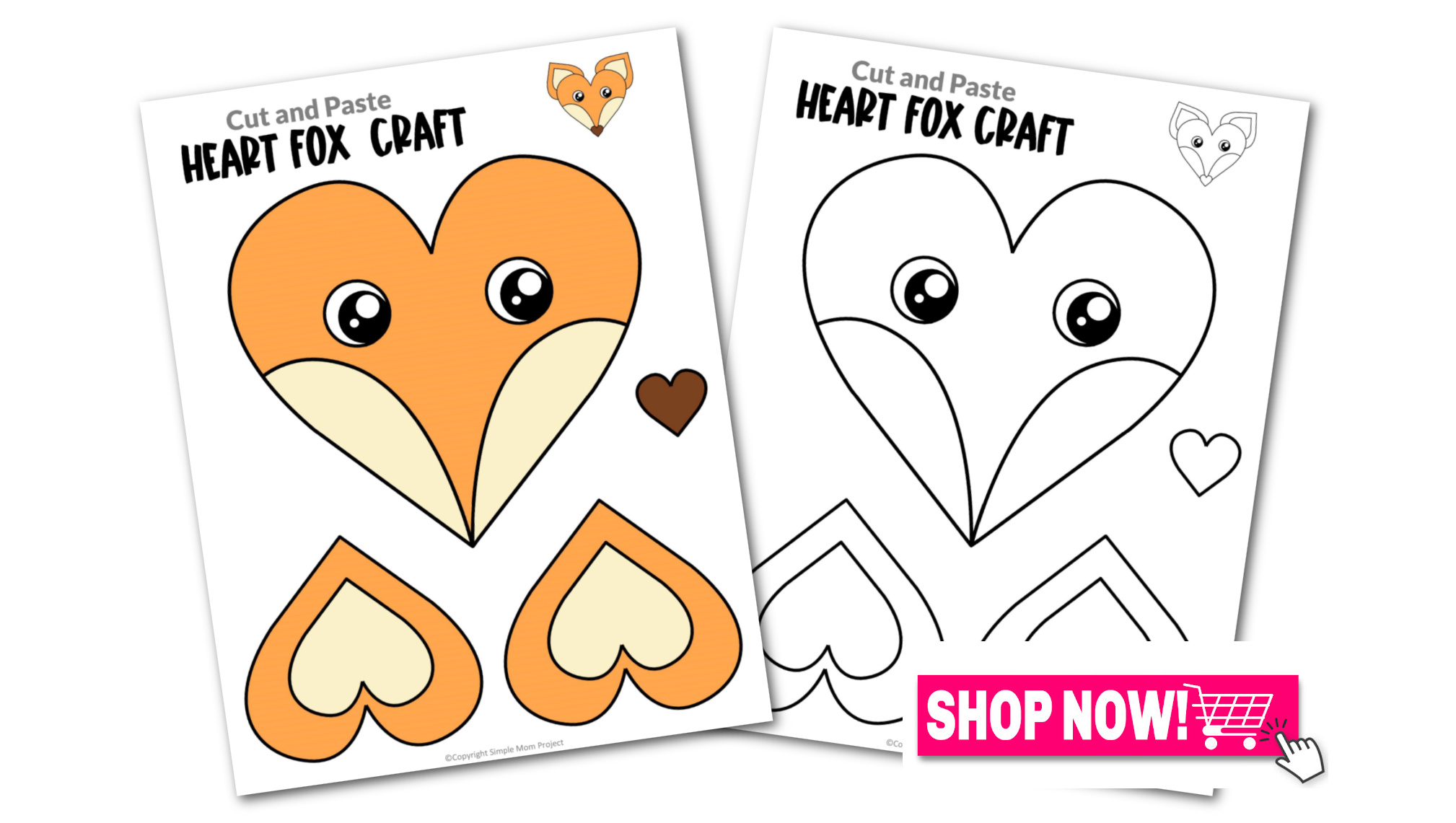 Heart Fox Craft Supplies Needed
Need more crafty animal ideas? Check out our Heart Panda Craft, and Fox Paper Bag Puppet.
 T
hey are perfect for those days when staying indoors is the only thing your family can do!
Ideas for Easy Preschool Paper Heart Fox Craft
You won't have to worry about the activities you'll include in your learning plans because we've got you set!
We would love to share these creative ideas for incorporating the printable heart fox craft template into your daily activities.
Your kids' interest will be piqued for hours by these activities!
Consider using these ideas every day and feel free to do so!
1. Fun Fox Finds for Children
Are you looking for a unique way to introduce your kids to the printable heart fox craft template?
Then check out these interesting fox finds!
This printable heart fox craft template and these fox finds go perfectly together whether you are studying woodland animals or the letter F.
Your children can cuddle with a cuddly fox as you begin your learning day with a captivating tale about a fast little fox.
After the kids have completed their heart fox crafts, spend time with them playing a big fox floor puzzle that is great for the entire family!
2. Heart Shaped Craft Foam
Any day would be perfect for us to create new craft ideas.
We want you all to have a wide range of alternatives while making DIY crafts for your kids.
The printable heart fox craft template can be used to create a variety of wonderful crafts.
Make something special out of this heart fox craft to give to someone special.
Let the kids express their creativity by creating unique foam heart crafts!
These heart-shaped craft foam are best for giving to loved ones or displaying at home!
Prepare a copy of the printable heart fox craft template along with various colored foam boards.

We'll use the printable heart fox template as a guide to make heart-shaped foam crafts.
Cut out the heart shaped fox face outline and trace it onto the foam board.
Create more heart shapes with different colored foam boards.
When all of your heart shapes are complete, use hot glue to attach bright sequins and beads to them.
Bring out your children's creativity by letting them make their own alterations to the craft foam.
Give the kids the opportunity to decorate it before letting them hand it to loved ones.
Or they may use it to decorate the walls of their rooms!
3. Fox Mask
Did you know that the famous sentence that uses every letter in the alphabet has a fox on it?
Do you know what sentence that is?
If you're thinking of the sentence "The quick brown fox jumps over the lazy dog," you're correct!
This line can also be a fantastic starting point for teaching the letters of the alphabet.
Play interactively with your kids by playing the role of the quick brown fox who jumps over the lazy dog!
Let's use a paper plate to create a fox mask that will fit in well with your little foxes.
Cut a paper plate in half to begin.
Make two circles for the eyes on the opposite half.
Check if it is comfortable for your children's eyes.
The paper plate can now be painted brown, and other fox features can be added using the paintbrush.
Make them using the printable heart fox craft template as a guide.
Loop rubber bands around the paper plate after piercing two holes through each side of it.
By tying the rubber bands around their ears, kids will be able to wear it on their faces.
Use this fox mask to have fun acting out the quick brown fox.
Make more fox masks so that everyone in the family may play as the brown fox!
4. Handprint Fox
As a mother of two kids, I make every effort to spend quality time with them whenever possible.
I came up with this idea where kids will be painting with their hands in addition to using the printable heart fox craft template.
This will definitely keep them interested and focused on the activity.
What I enjoy about performing these painting activities with my kids is that they don't mind getting a little messy!
They absolutely love getting messy and creating unique crafts!
This printable heart fox craft template can also be used in sensory art activities at home or school.
This is an excellent idea for teaching about the sense of touch, foxes, or painting skills.
Bring out your paints, papers, and markers, and let's start making handprint foxes!
Paint your child's hand the color they want their fox to be.
They can complete this task with either their left or right hand.
Help them properly stamp their hand on a piece of paper after painting their hand.
After giving it some time to dry, continue using your marker to draw the rest of the fox's features.
If they wish to do more handprint foxes, they can do so with their other hand.
You may even invite other family members to create different sizes of these handprint foxes!
We would be thrilled to see you and your children adapt these concepts to your daily routines.
These creative ideas will certainly foster their enthusiasm for animals and arts & crafts.
They will also learn how to spend their time productively by working on this printable heart fox craft template and other activities.
We are excited to see your kids excel in more ways than we could have ever imagined!
Heart Fox Craft Instructions
Check out these simple instructions for finishing your heart fox crafts once you've gathered all the necessary supplies.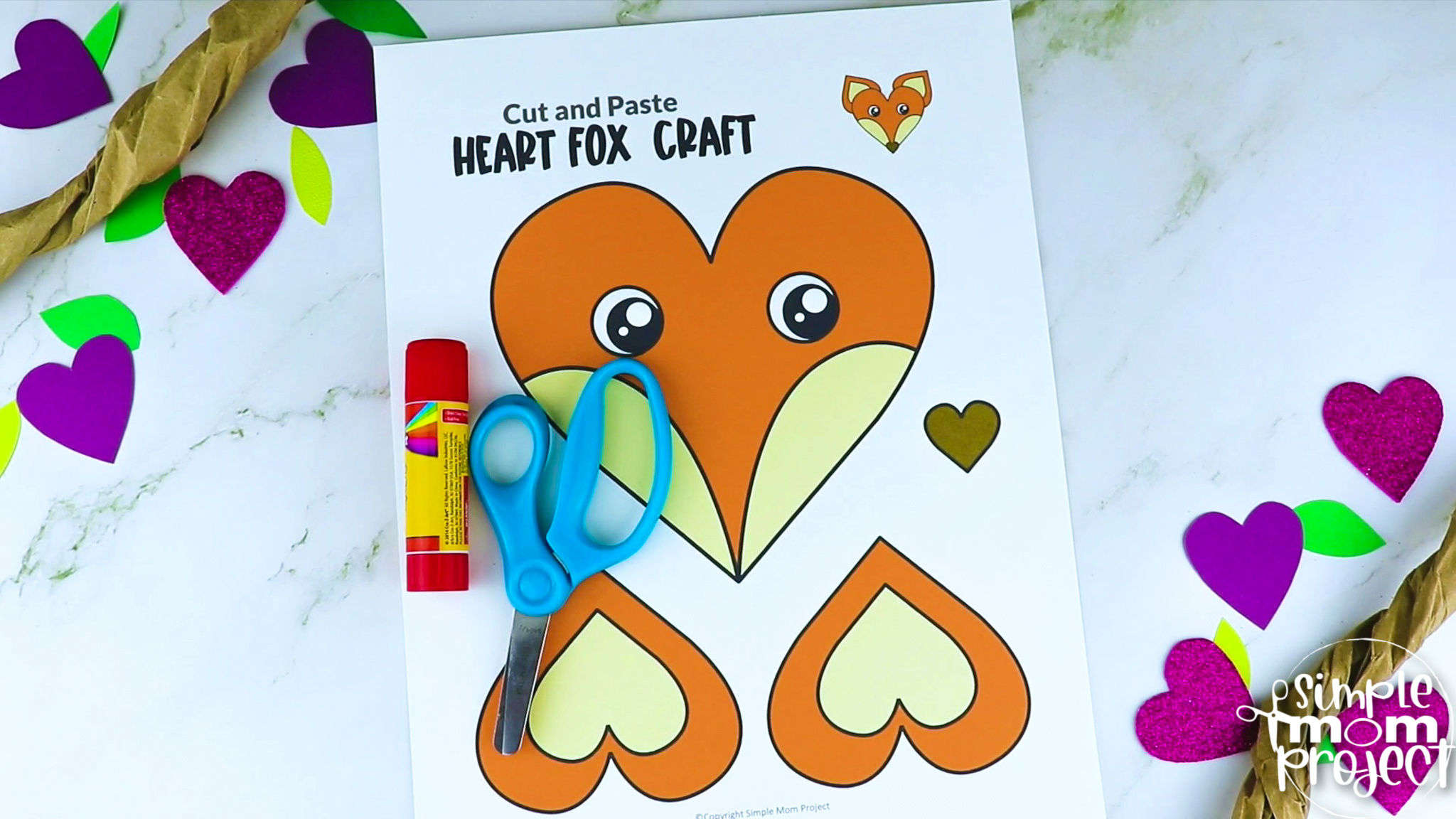 Help your kids cut out each piece of the colored heart fox template one at a time.
Create a unique design for your plain black and white fox template using all the decorative materials you have on hand.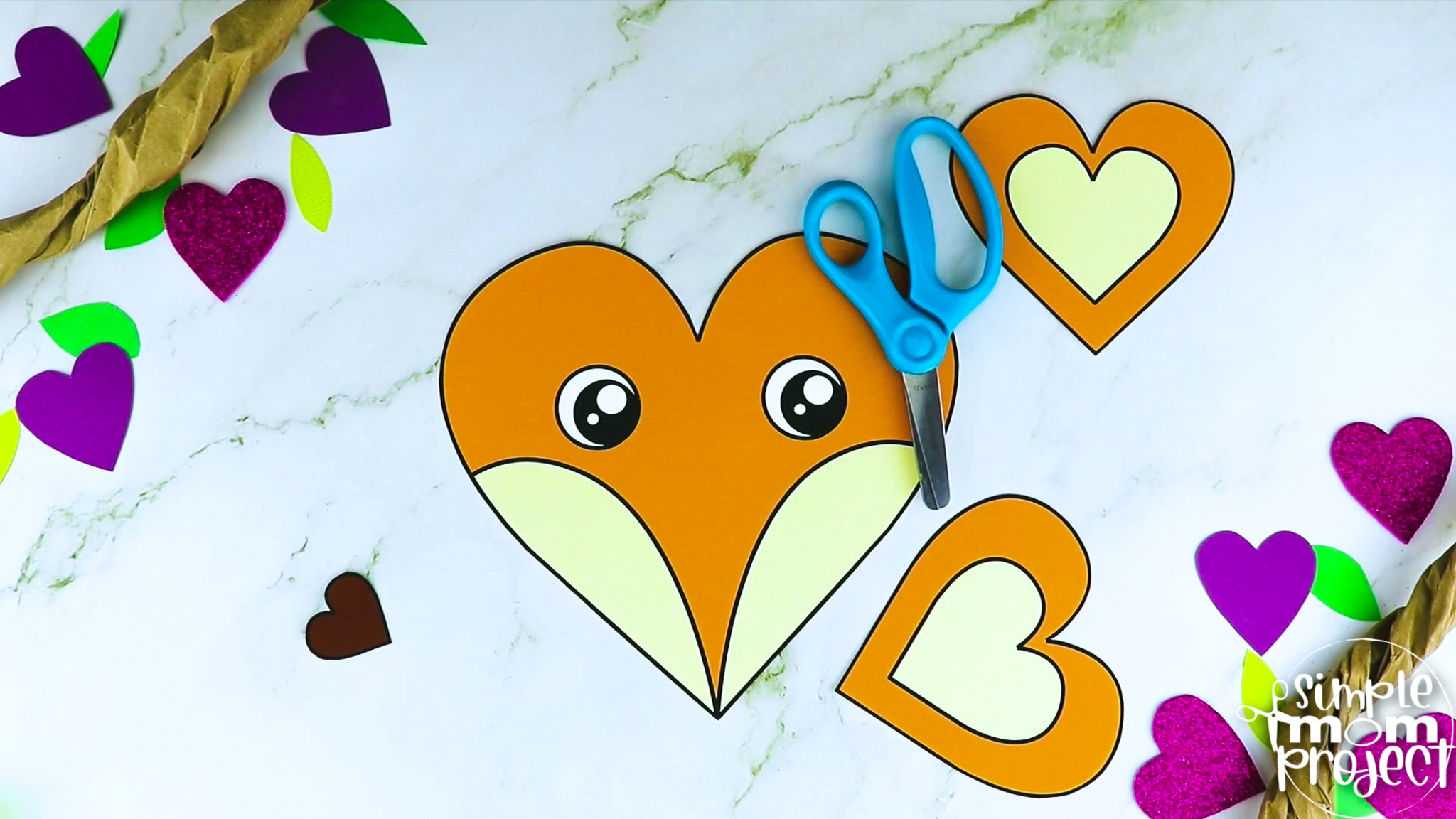 Start by attaching the heart-shaped fox's snout to the face's end tip.
On the upper left side, add one fox ear.
Then continue to attach the right ear on the opposite side.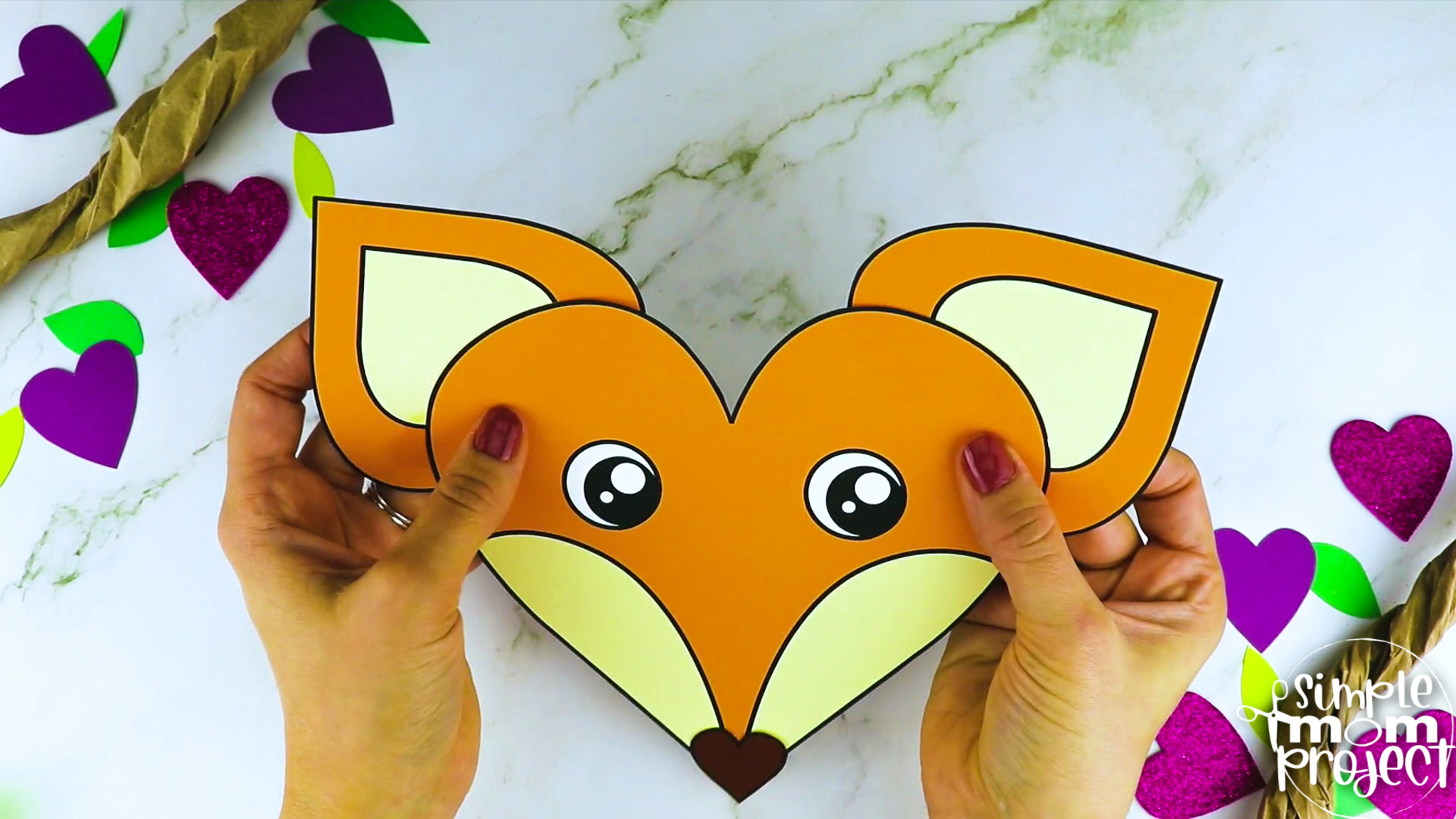 You've done an excellent job creating heart fox crafts that are great for any woodland activities!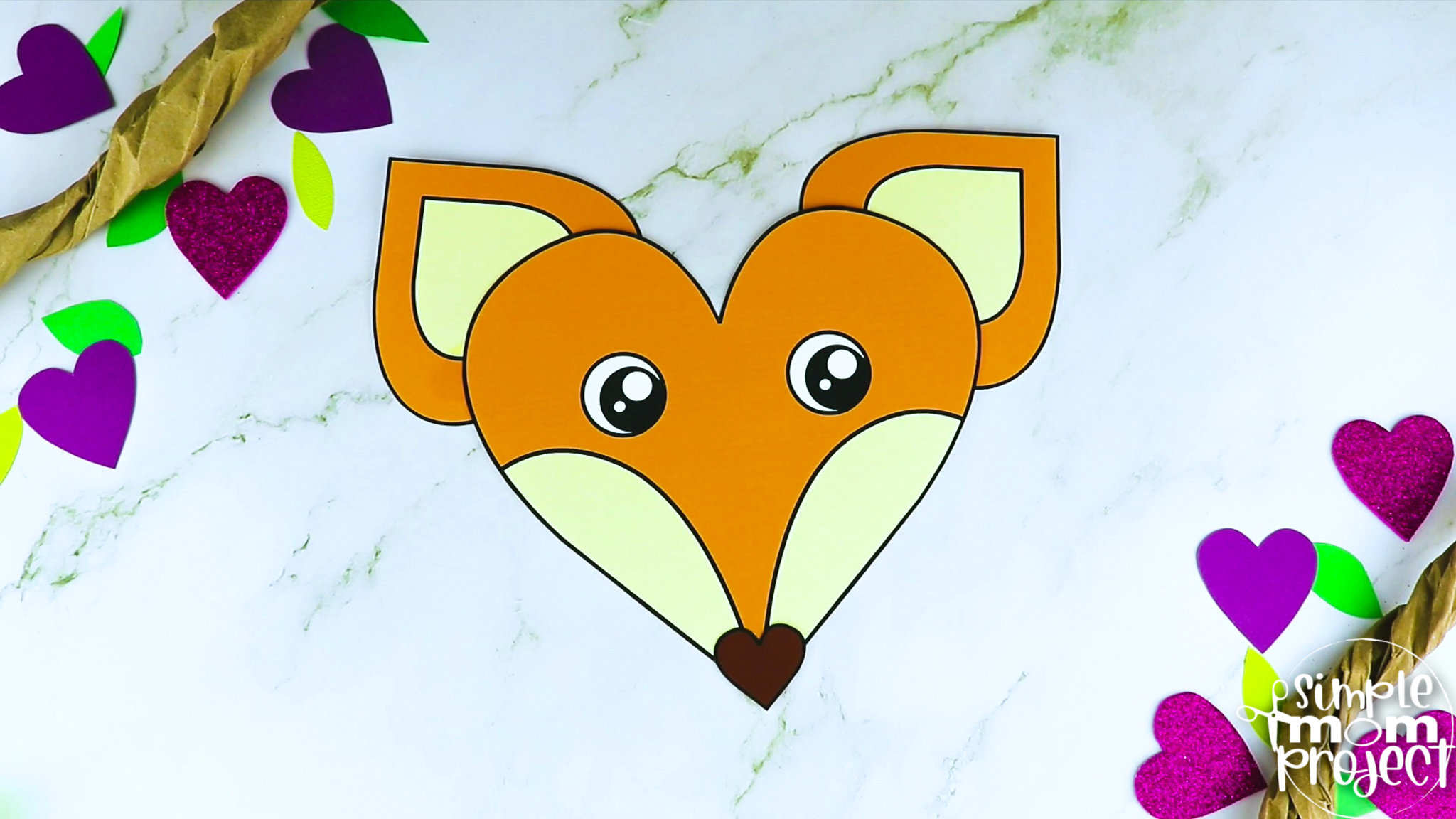 More Options to Choose:
You can print the blank version and trace the cut outs on card stock paper for a sturdier heart fox craft,
Print the heart fox template in color for a simple and easy rainy day craft or,
Print the blank heart fox template and use it as a fun coloring sheet activity and then glue the pieces of the heart fox craft together.
Printable Heart Fox Craft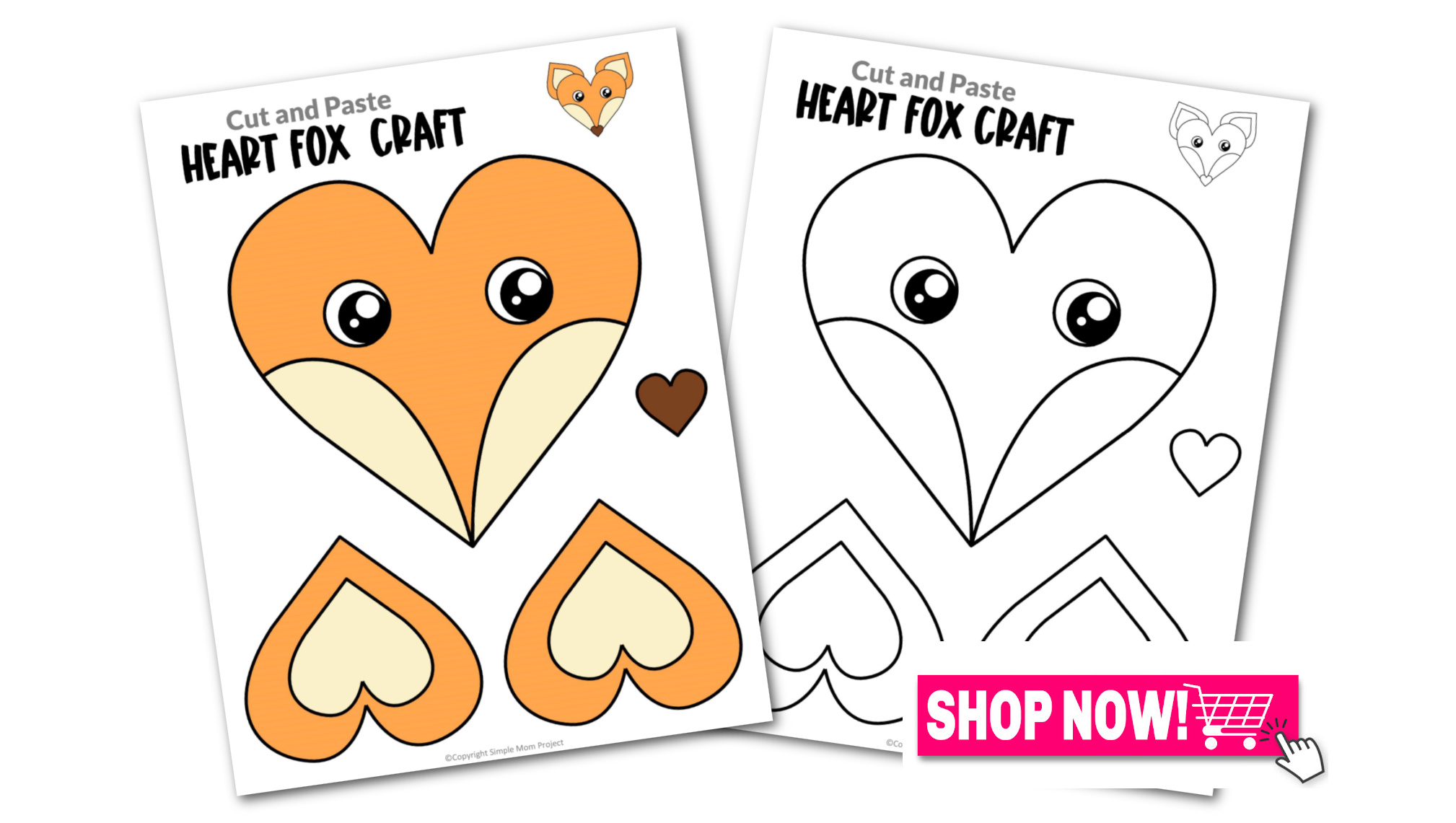 It's time to put those little hands to work on this printable heart fox craft template!
We know your kids will enjoy these paper heart animals as much as we do.
This heart-shaped fox craft would be an excellent way for your children to showcase their artistic abilities.
They will gain a wide range of skills by working on this printable heart fox craft template.
Include this in your lesson plans because making this cut-and-paste heart fox activity is as simple as 123!
The detailed instructions will also make it much easier for the children to do this paper fox independently.
This printable heart fox craft template is sure to help children improve their fine motor skills, hand-eye coordination, and creativity.
Aside from that, did we also mention that we have two heart fox templates available?
Yes, because we want children to have the freedom to select the fox template they would like to work on.
This printable heart fox craft template will be our top recommendation for you if you're up for having a great time creating paper heart animals!
Need more adorable animal craft fun? Check out our packed list of heart animal crafts for simple craft fun with your little ones.  
When you have finished, be sure to share your creation on Simple Mom Project's Facebook Page and follow me on Pinterest!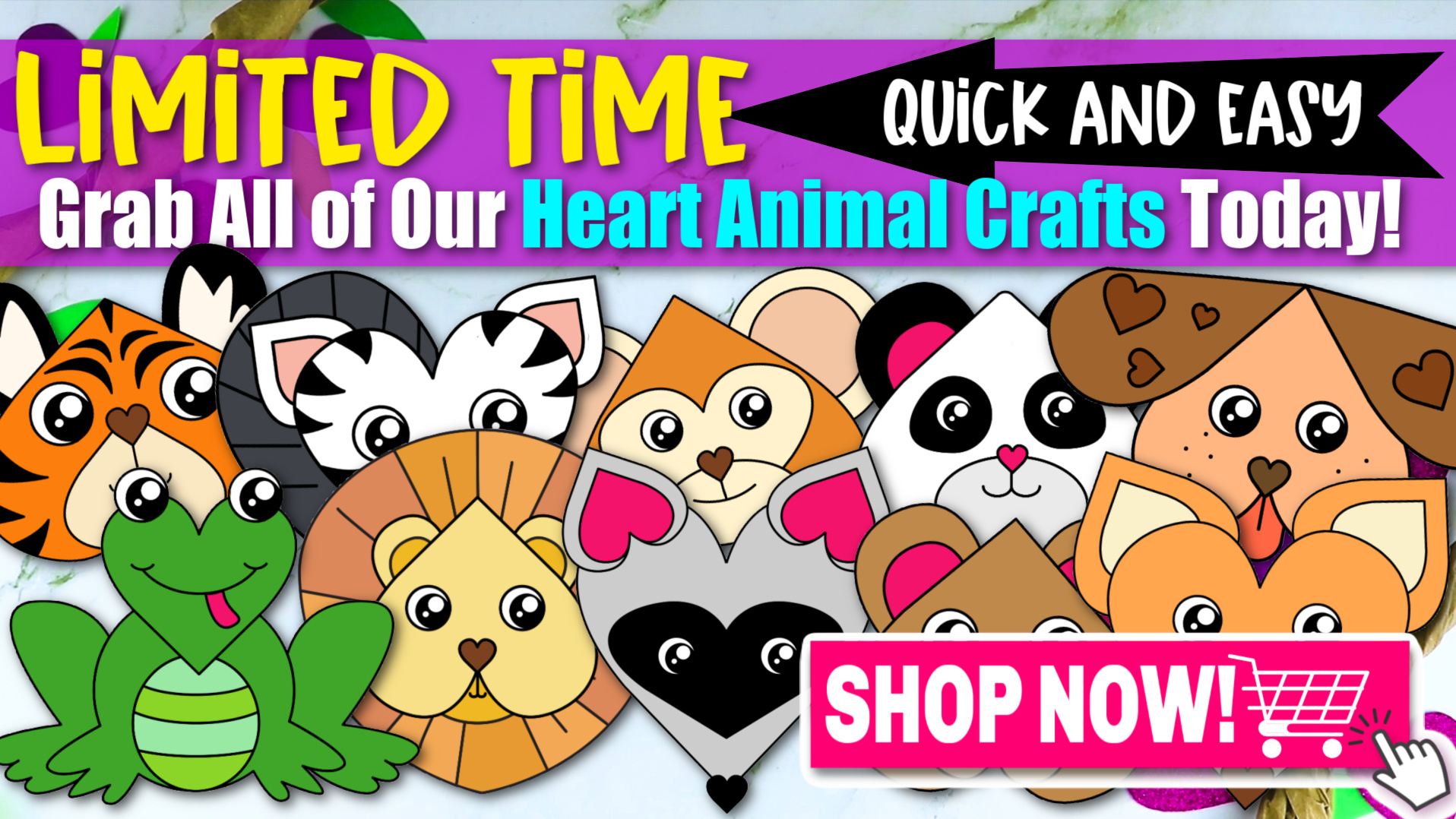 Kaitlen D
More Printable Animal Craft Templates