A dog is truly a man's best friend, and they also make the cutest theme for crafts!
If your children love puppies and dogs, they'll have a great time making this heart dog craft.
This printable heart dog craft template is ideal for your animal arts and crafts activities at home or at school.
Our heart animal crafts are designed to help kids learn about a wide variety of topics while having a wonderful time.
This dog craft will help kids develop their fine motor skills, focus and concentration, creativity, socialization, and vocabulary.

Children in toddler, preschool, and kindergarten can benefit greatly from using this printable heart dog craft template.
We want kids to have the fun of their lives while working on this heart dog craft and learning about many topics.
This heart-shaped dog project is so versatile that you can use it into a variety of fun and interesting activities.
Include this heart-shaped dog craft template in your lesson plans if you're up for a wonderful time making heart-shaped animals!
*By the way, this post may contain affiliate links which means I may receive a small commission at no additional cost to you if an item is purchase through that link. For more information, click here.*
Printable Heart Dog Craft

Heart Dog Craft Supplies Needed
Need more crafty animal ideas? Check out our Heart Monkey Craft, and Heart Zebra Craft.
 T
hey are perfect for those days when staying indoors is the only thing your family can do!
Ideas for Easy Preschool Paper Heart Shaped Dog Craft
Are you excited to spend the weekend with your children?
Then this printable heart dog craft template is the perfect craft to complete together.
Check out these brilliant ideas if you're wondering how to make the most of your weekends with your kids.
We have come up with these creative ideas for how you may incorporate the printable heart dog craft template into your activities.
You are welcome to use them in your routines!
1. Cutest Dog Collectibles for Kids
These cutest dog collectibles may be useful to you if you plan to use this heart-shaped dog craft template as part of your routines at home and at school.
All of these adorable dog items are appropriate for any preschool activity.
This list has been compiled to make your planning much easier.
You can also use these collectibles to introduce the printable heart dog craft template.
Or if your kids are obsessed with these heart puppy crafts.
Have fun reading interesting dog stories, playing an interactive game with your family, and cuddling a puppy stuffed animal!
2. Paper Plate Heart Shaped Dog Craft
Do you have a dog at home?
How long have you had it?
My kids adore dogs as much as I do, so I couldn't leave out a heart-shaped craft featuring them.
Dogs come in many sizes and colors, but to our eyes, they are all the same.
They are special, and they are more than simply dogs to us; they become a part of our family.
We are certain that children would request more heart dog crafts, so we created this printable heart dog craft template idea.

Create a heart-shaped dog craft that resembles your dog using materials like construction paper, paper plates, and more!
The play pens and houses for your dogs would look great with this paper plate dog craft on display!
First, cut a heart shape out of the paper plate.
Cut tiny square pieces off of a piece of construction paper.
Your dog's color will determine what color construction paper you use.
On a white piece of construction paper, cut two circles for the eyes.
You can also cut shapes for the dog's ears, nose, mouth, and tongue.
You may now use glue to put everything together after cutting and prepping it.
Make more of these crafts if you have more than two dogs at home by repeating the process!
Kids will love this printable heart dog craft template idea because they'll be doing a handcrafted project for their dogs.
3. Puppy Popsicle Stick
Our dogs grow so quickly, and we miss the days when they were tiny.
Do you recall how your dog used to look when it was a puppy?
Relive those days as you work on this printable heart dog craft template idea.
Bring back those adorable puppies and turn them into popsicle stick crafts!
To get started, gather your popsicle sticks, paint, paintbrushes, marker, and hot glue.
Use hot glue to join popsicle stick pieces.
How many popsicle sticks you need depends on how large or small your dog was as a puppy.
Four popsicles are enough for the head of a little puppy, followed by three popsicle sticks for the body.
Connect the three popsicle sticks first, then all four. At the back of the head, place the three popsicle sticks vertically.
The popsicle sticks should be painted in your dog's color. After it has dried, add more dog features with a marker.
Keep in mind that the popsicle sticks should be drawn on horizontally or they should be resting flat.
You can decorate your fridge with this extremely cute puppy popsicle stick as well!
You may put a small magnet to the back of it to make it stick to the refrigerator.
Alternatively, you could loop a thread through it and hang it on your dog's house.
4. Heart Puppy Card
Are you missing someone?
Or perhaps you just want to greet and appreciate someone special in your life?
If that person loves dogs, make a heart puppy card out of this printable heart dog craft template!
Kids will enjoy transforming this heart dog template into their own unique greeting and thank you cards.
As kids write down their thoughts, this activity will surely boost their creativity and vocabulary.
They are free to draw and write whatever they like, which is a terrific exercise for developing their fine motor skills.
Create your heart puppy card by printing a copy of the printable heart dog craft template!
When your copy is ready, cut and glue the dog pieces together.
Write a short note on the back of the heart puppy using all the decorative coloring supplies you have.
Print more copies of the heart dog craft template if your children wish to give their friends more of these heart puppy cards.
Repeat the steps and enjoy handing out your heart puppy cards to your loved ones and to everyone who loves dogs!
Are you enjoying taking notes on these ideas?
We always make sure to give the easiest and most fun heart animal craft ideas we have.
These creative ideas will keep the kids focused and engaged in your routines.
We are confident that this printable heart dog craft template will help children learn a number of abilities!
Heart Dog Craft Instructions
Prepare all the necessary supplies, and be sure to follow these simple instructions to make your heart-shaped dog crafts.
Allow your children to color and modify the plain dog template however they want if they choose to work on it.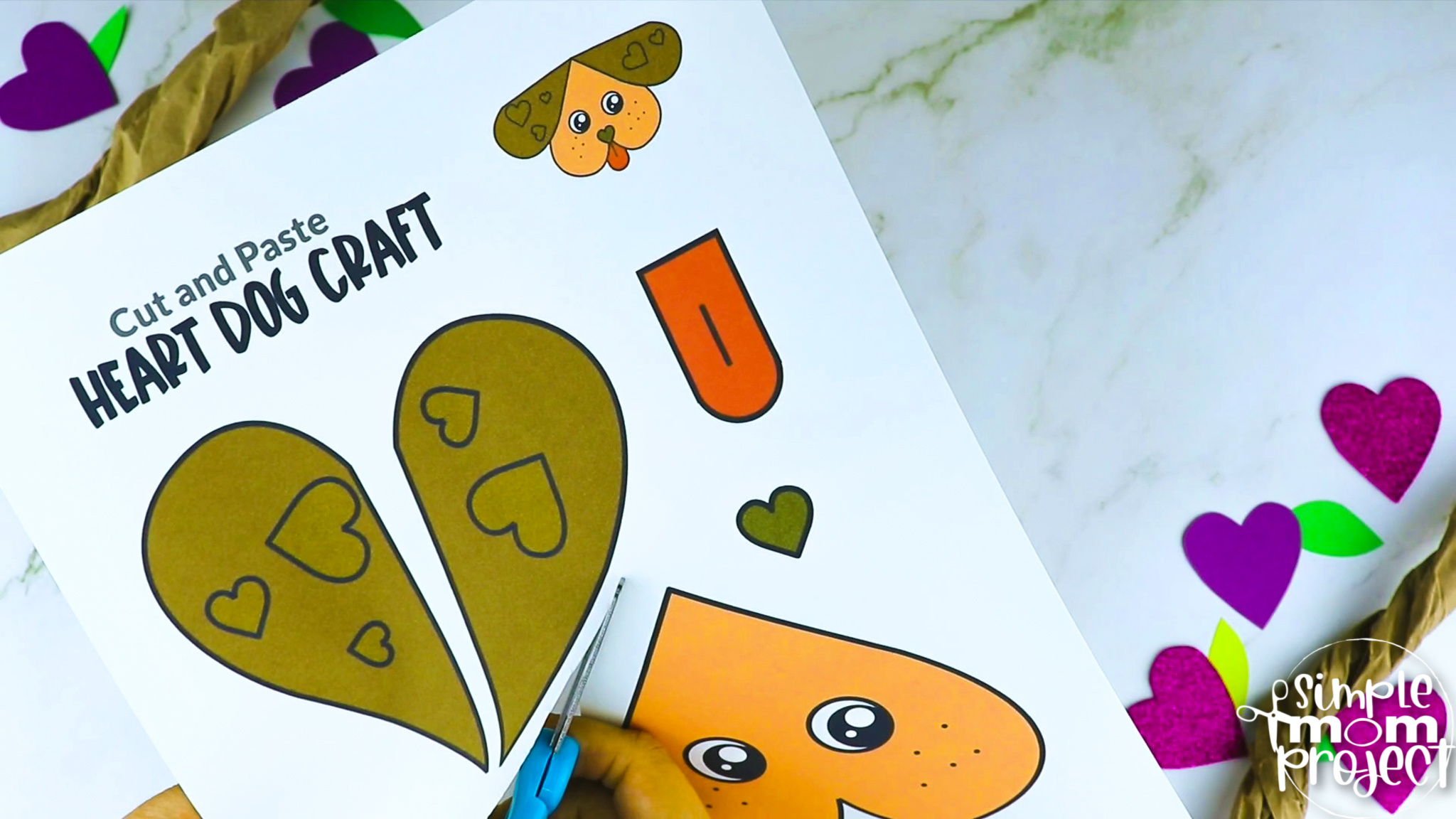 Help your kids carefully cut out each colored heart dog template one at a time.
Begin by attaching the heart nose to the dog craft.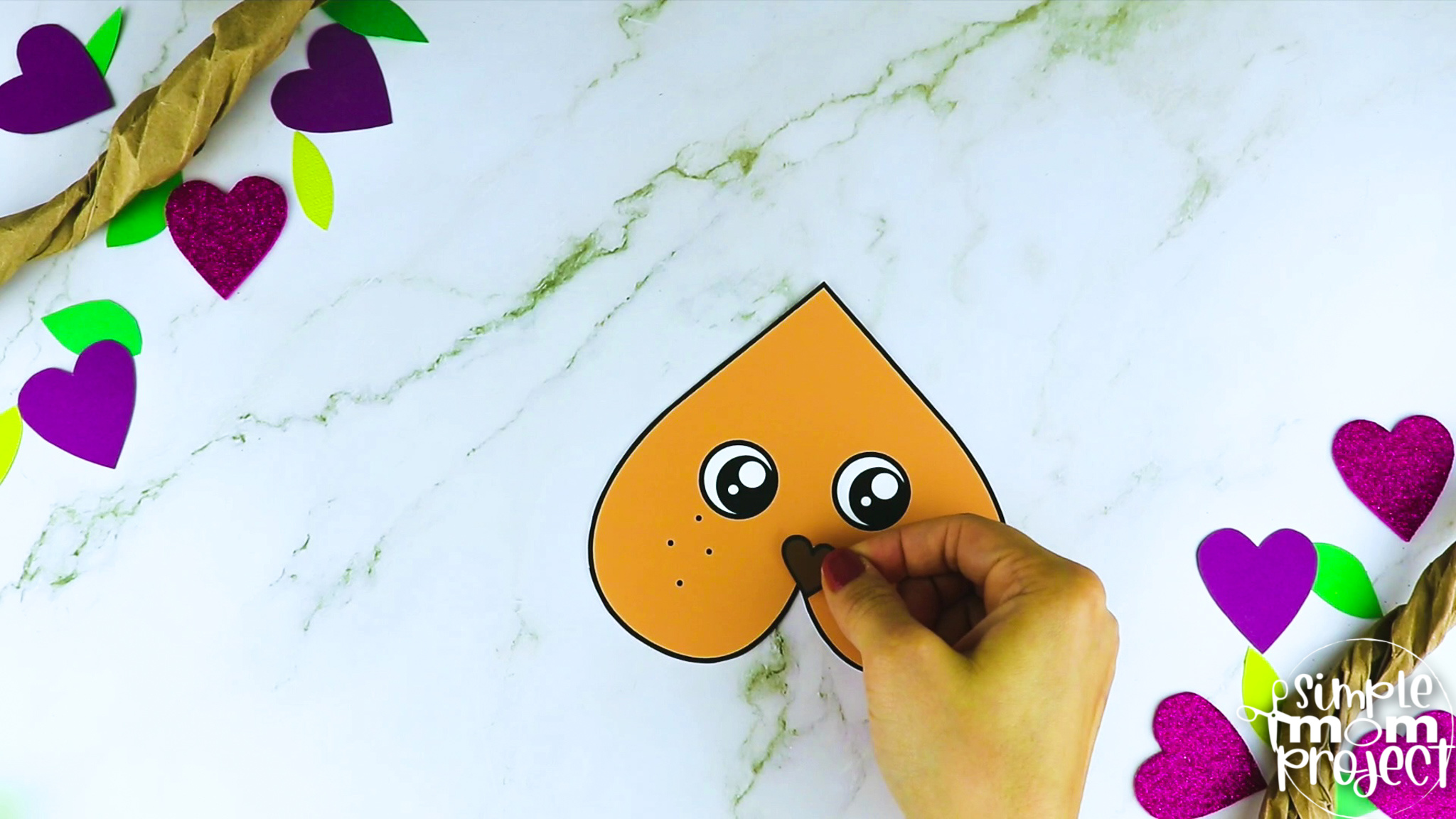 The dog's adorable, small tongue should then be added directly under its nose.
Place one ear now on the dog craft's upper right side.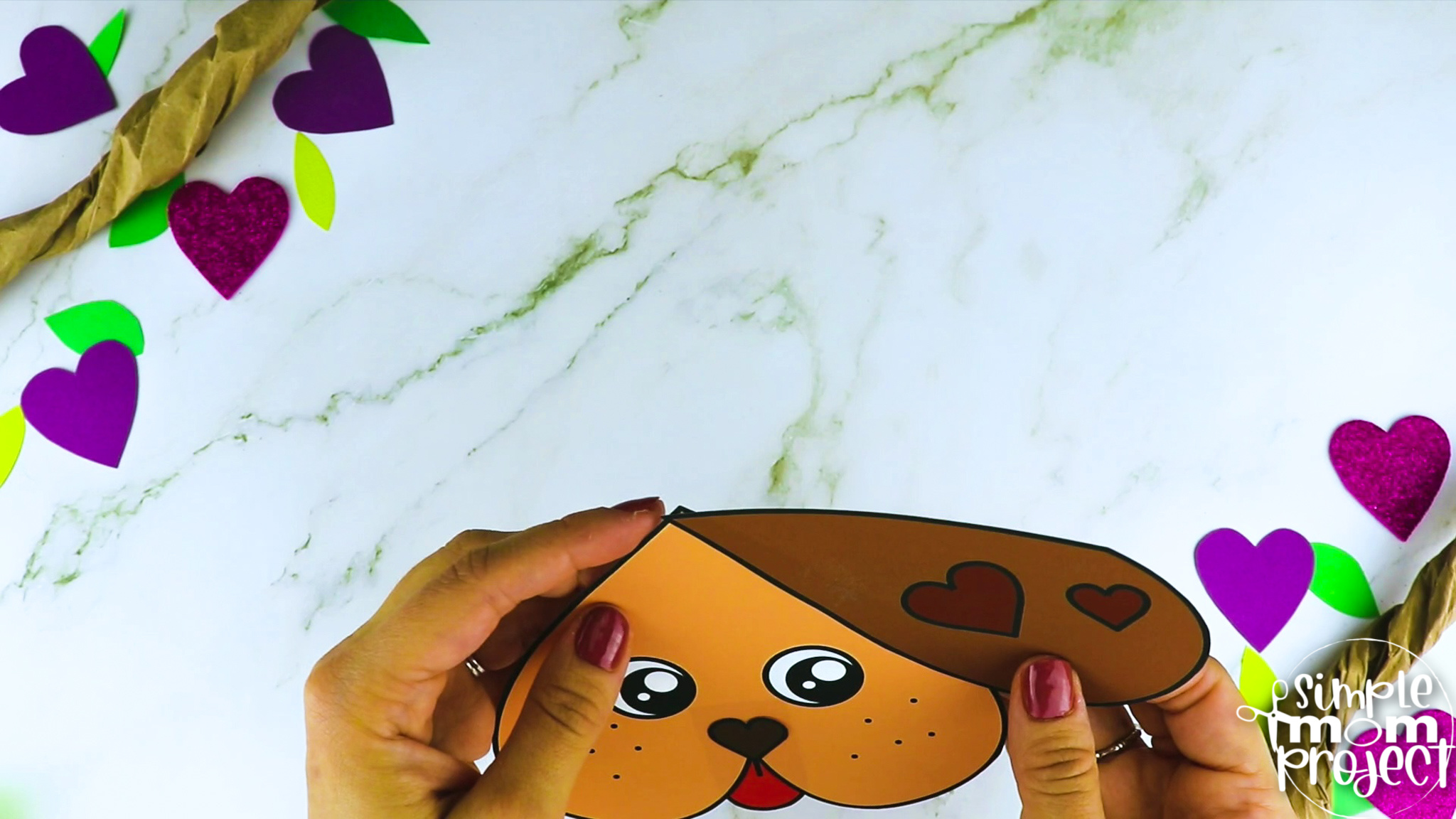 Last but not least, position the other ear on the upper left side.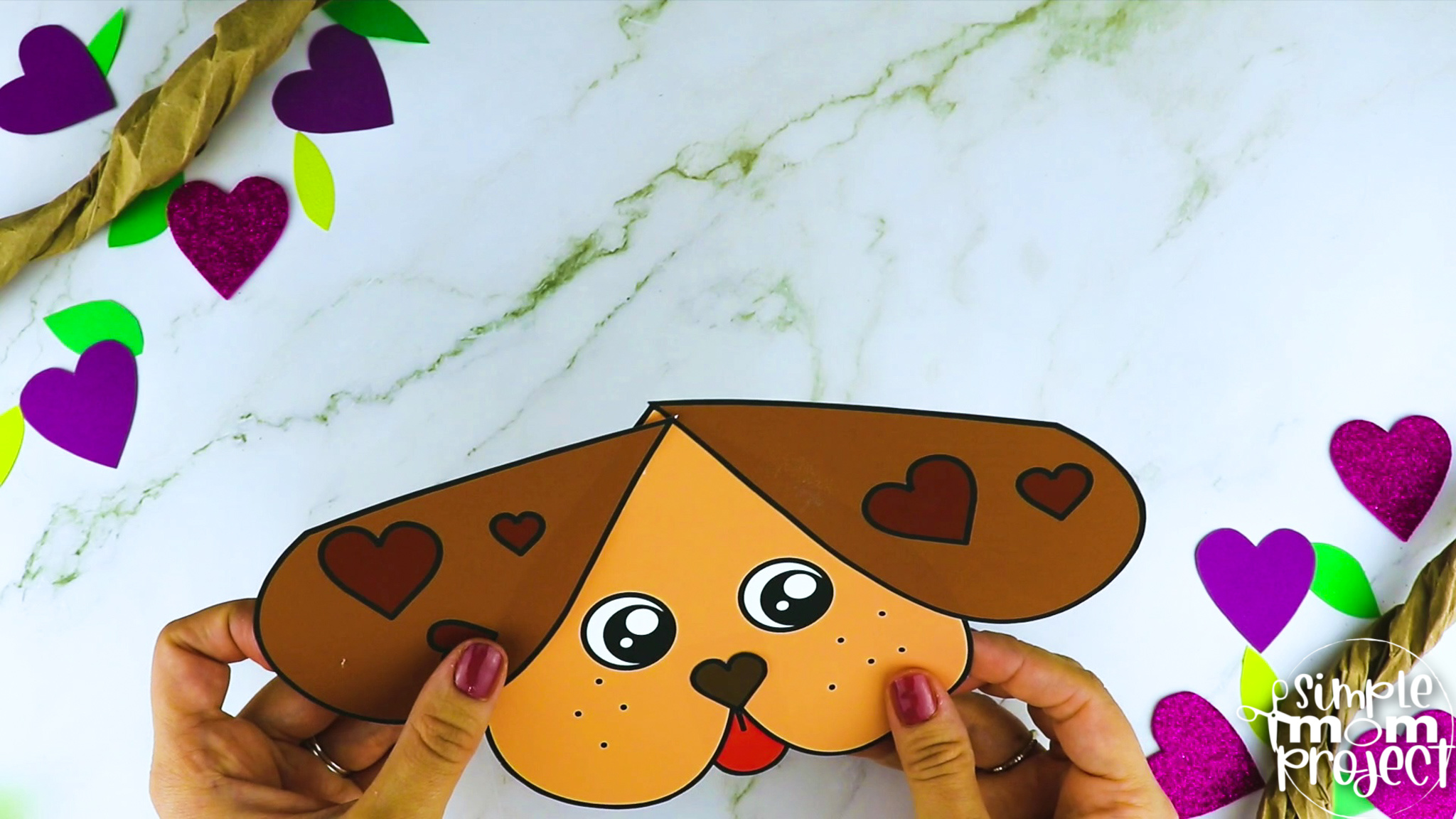 You did an excellent job creating this cute heart dog craft!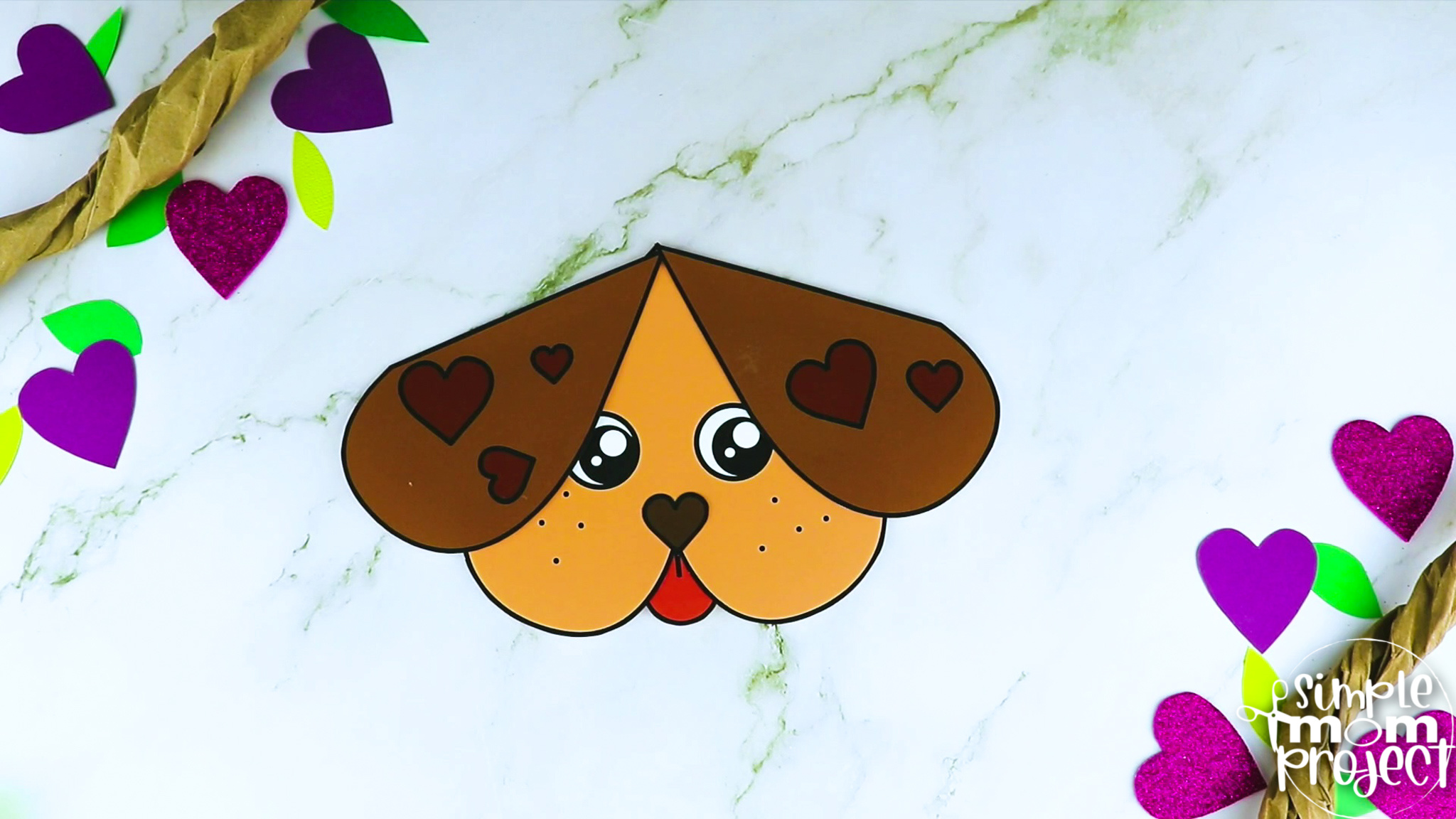 More Options to Choose:
You can print the blank version and trace the cut outs on card stock paper for a sturdier heart dog craft,
Print the heart dog template in color for a simple and easy rainy day craft or,
Print the blank heart dog template and use it as a fun coloring sheet activity and then glue the pieces of the heart dog craft together.
Printable Heart Dog Craft

Get those little hands prepped to use this printable heart dog craft template to make a heart puppy craft!
Simply cut and paste to create this easy and charming heart dog craft!
Children of all ages will enjoy crafting their own heart-shaped dogs.
They may gain independence by accomplishing tasks by following our basic step-by-step instructions.
Because we will be sharing two heart dog templates, this animal heart craft is going to keep them entertained around the house.
Allow your children to select between a simple plain dog template and a colored heart dog craft template.
Cutting and assembling the dog pieces is an excellent fine motor exercise.
Their ability to follow instructions will also improve their hand-eye coordination.
So, while they are doing their heart dog crafts, kids will have a great deal of fun learning these abilities!
Need more adorable animal craft fun? Check out our packed list of heart animal crafts for simple craft fun with your little ones.  
When you have finished, be sure to share your creation on Simple Mom Project's Facebook Page and follow me on Pinterest!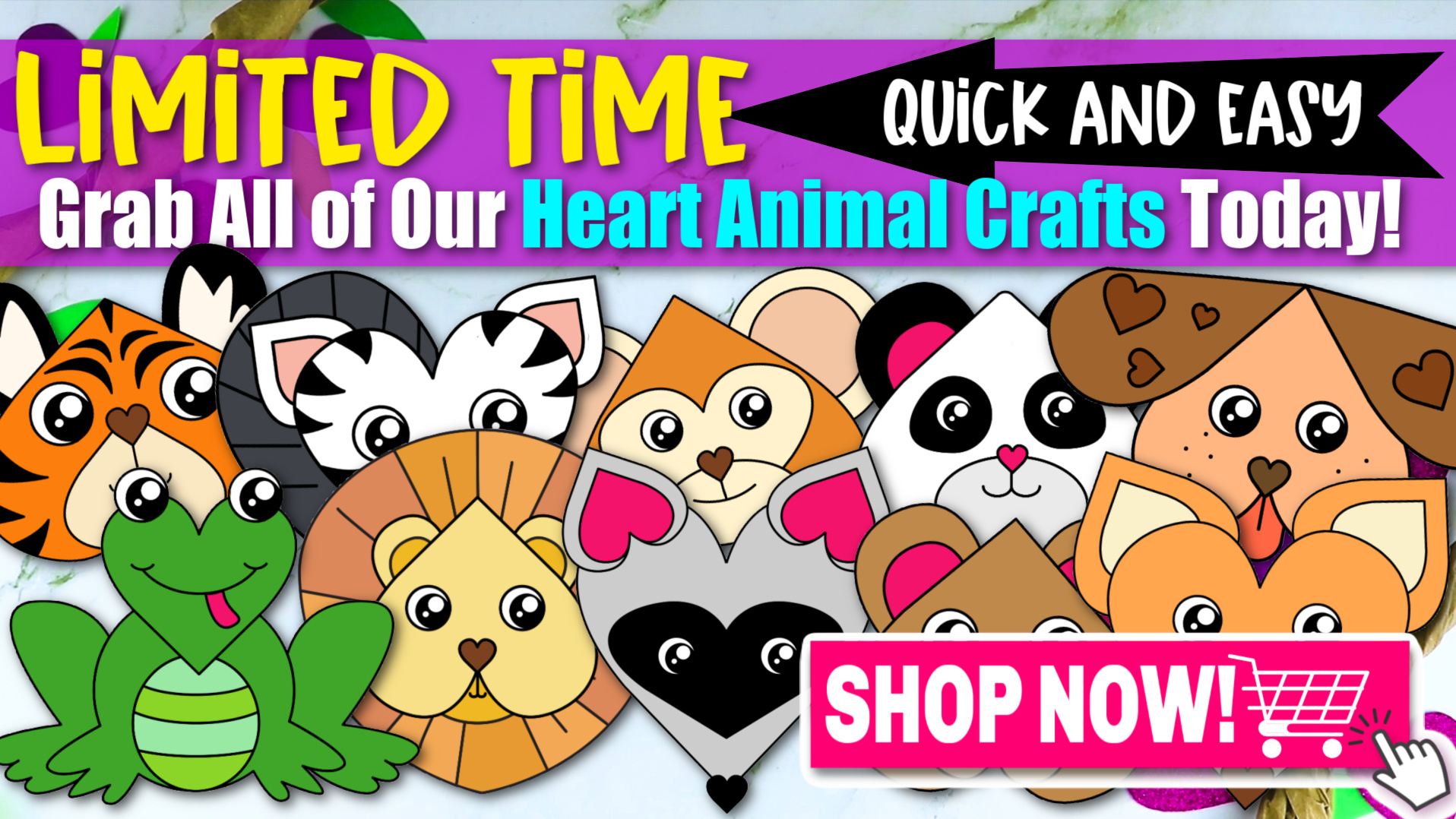 Kaitlen D
More Printable Heart Craft Templates