Looking for a fun activity to boost your child's imagination and creativity?
Look no further!
Today, we are happy to share with you this free printable goat template suitable for kids of all ages.
If you plan to teach your preschooler the letter /G/ sound, be sure to use this simple printable goat clipart.
The most fun part of this free template is, you can turn it into coloring pages, stencils, crafts and more!
Gather all the printable files, craft supplies and spend some quality time with your little ones.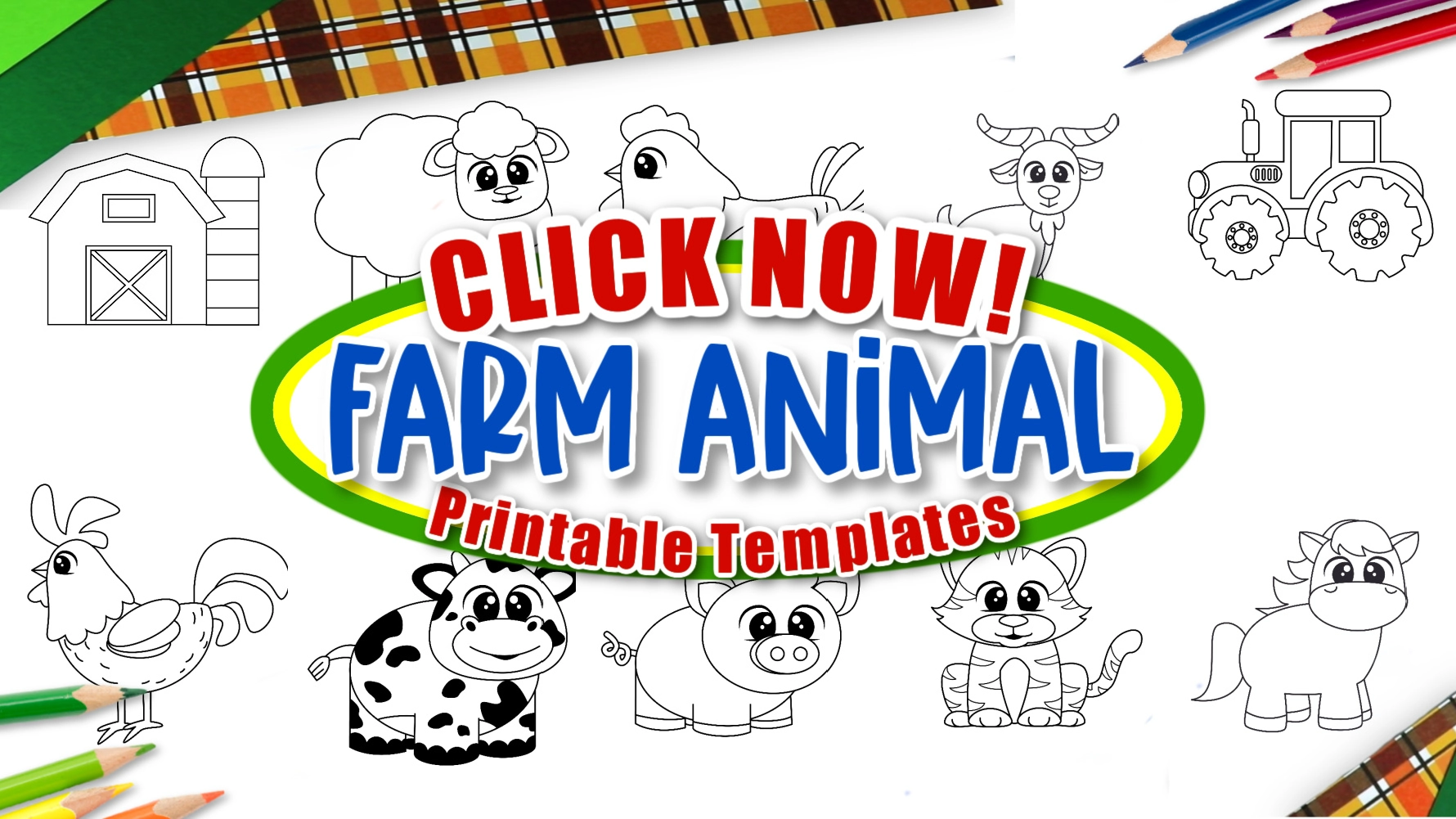 *By the way, this post may contain affiliate links which means I may receive a small commission at no additional cost to you if an item is purchase through that link. For more information, click here.*
Free Printable Goat Template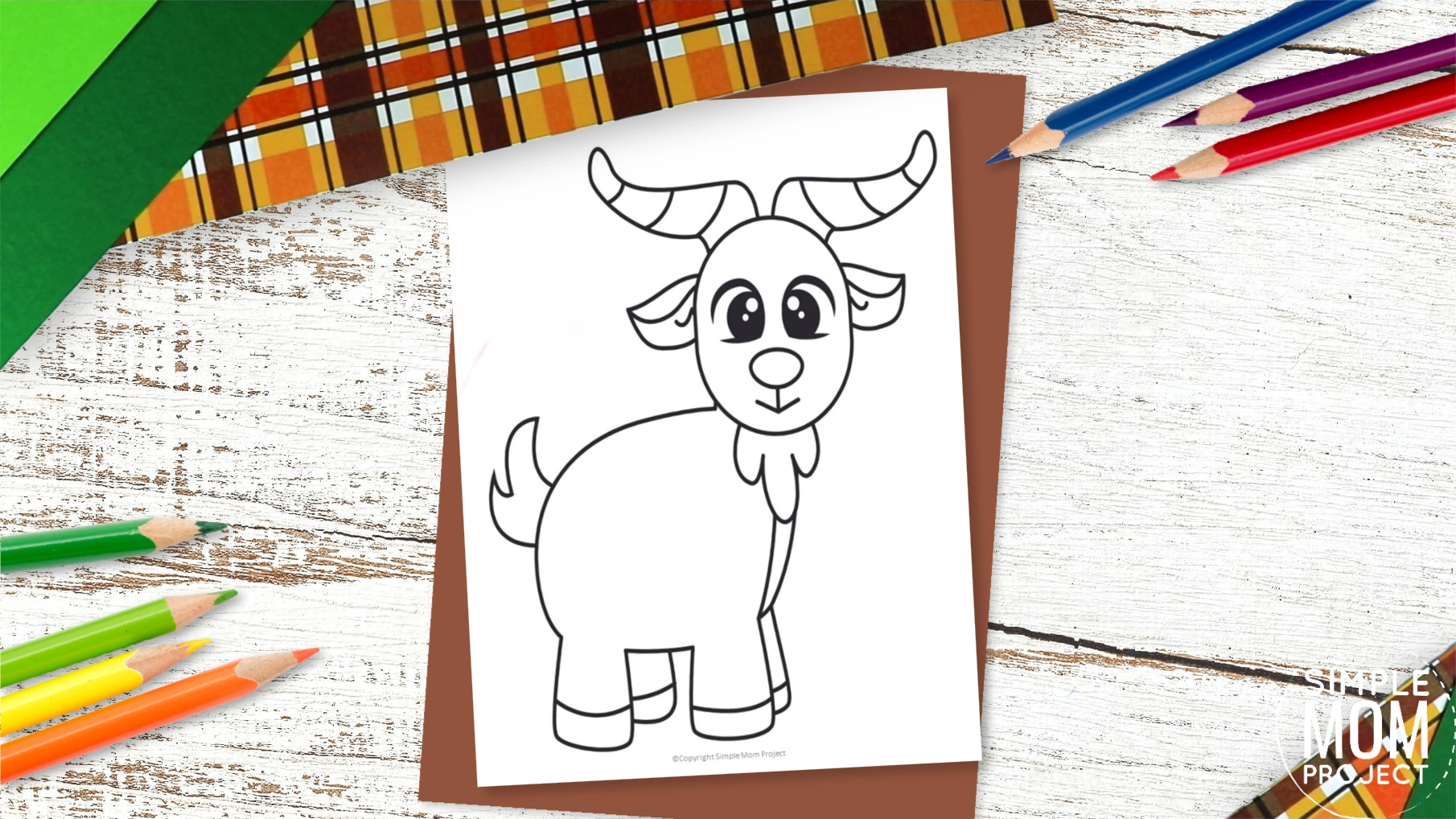 Goat Template Materials Needed:
Printable Goat Template (FOUND AT THE BOTTOM)
Make your child's finished goat template a forever memory by laminating it! We use this laminator and cannot express how much we love it! It is not only inexpensive, it is SO easy to use!
Your kids will love seeing how much you adore their art work when you laminate and display it for years to come!
Ideas for Goat Template
We've put together a list of the best ideas in using this free goat template to keep the kids busy at home.
1. Goat-Shaped Snacks for Kids
Little kids burn so much energy, it makes us think where this energy comes from.
When our little ones are done playing and working on this printable goat outline, make sure to give them some snacks while they are relaxing.
These printable goats are so adorable, it led us to baking delicious goat cookies and cupcakes.
My preschooler enjoys cutting the dough using the goat cookie cutter while my kindergartener turns the finished goat templates into cupcake toppers.
This fun indoor activity strengthens our parent-children relationship.
When the cookies and cupcakes are ready to eat, sit down with your kids in the living room and have a wonderful conversation.
2. Cute Goat Mask
Make great use out of your spare paper plate by creating adorable goat animal masks.
Let your preschooler paint the paper plate brown or gray and set it aside to dry.
Cut out the horns, ears and beards from colored construction papers.
Once the paper plate is dry, glue on the cut-out template pieces.
Next, cut out the two holes for the eyes.
Use a black sharpie to draw the mouth and nose of the goat.
Lastly, punch small holes on both sides of the paper plate mask and insert an elastic string so your little one can wear it.
If you want to have lots of printable mask templates, download these now!


3. Improve Reading and Writing Skills
Motivate your children to improve their writing skills with the help of this free printable goat icon template.
Once they are finished, give your kids traceable letter worksheets, both the capital letter G and lowercase letter.
Teach your kids the correct way of holding a pencil as they practice tracing letters.
When your kid is done with the worksheets, encourage them to learn how to read at an early age.
If you're trying to look for great books to pair with this cute goat vector, check these out:
4. DIY Cardboard Tube Goat Craft
After working on this easy printable goat template, we thought it would be fun to make our DIY version of goat craft using recycled materials.
Start painting the toilet paper roll or cardboard tube however you like.
Cut out the two horns and ears from a brown cardstock paper, then glue it onto the cardboard tube.
Glue on the cotton balls to the goat's head and chin. Use a black marker to draw the nose and mouth.
Finish it off by gluing the googly eyes for a goofy cartoon goat craft.
There are plenty of cool ideas in using this cute printable goat template!
We are confident your kids will ask for more free printable templates of farm animals.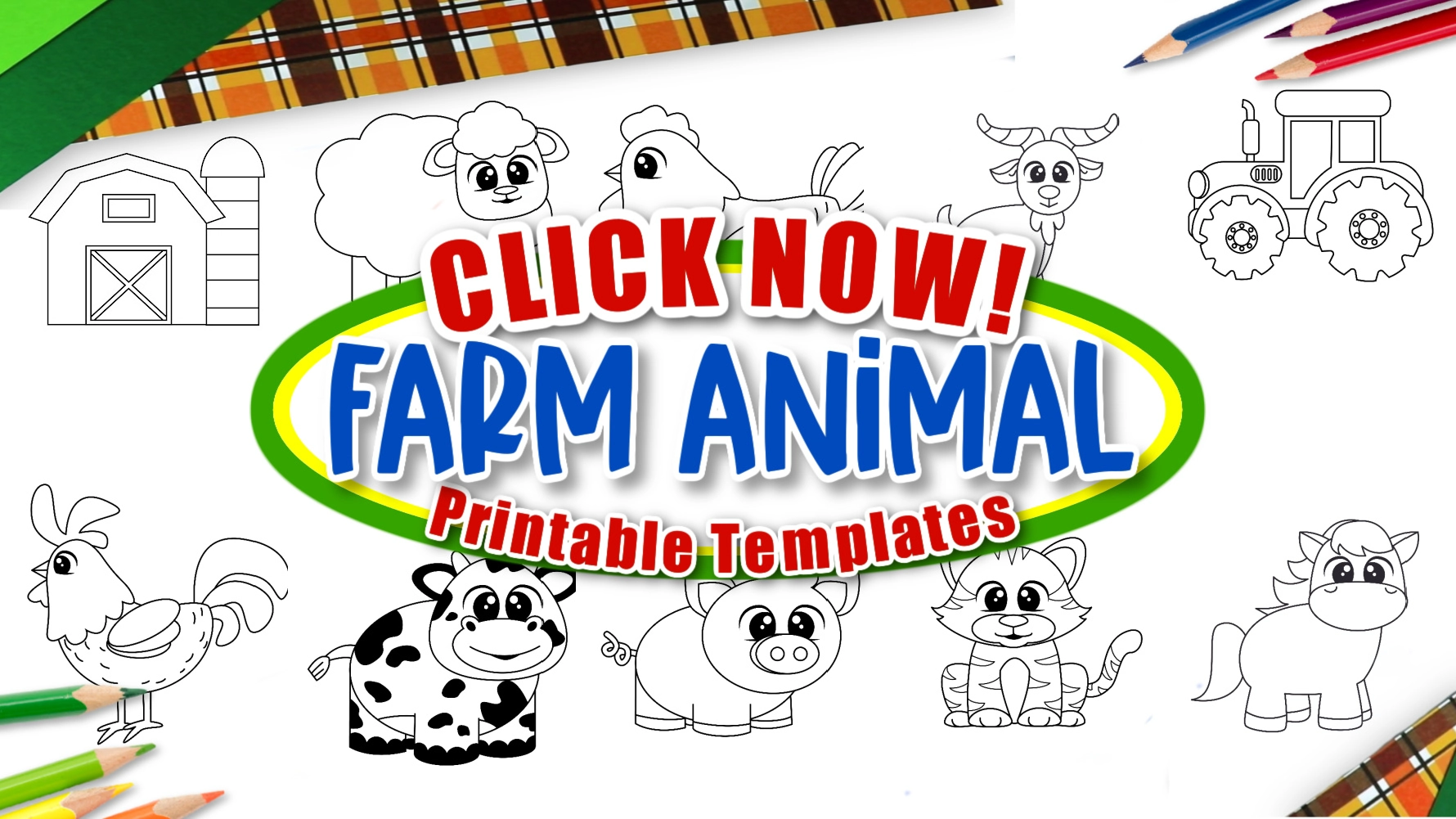 Printable Goat Template:
Download as many goat logo pdf files as you want and share it to your child's friends for a productive weekend bonding.
Get a pack of crayons, scissors and glue, and let the kids enjoy the process of designing this free template goat in a white background.
Be sure to leave a comment below!
We love to hear all your unforgettable experiences in colouring and discovering new crafts out of these Billy goat templates with your kids.
When you have finished, be sure to share your creation on Simple Mom Project's Facebook Page and follow me on Pinterest!

Kaitlen D.
More Fun Farm Animal Templates