We have two dogs in our house, but if it was up to my daughter, we'd have 30,000 more. Except, that ain't gonna happen. So instead we will make our own.
I am so excited to share today's craft. We have created 8 different dog mask templates just for you and your kids!
Print any one or all of these cute paper puppy dog masks! There's colored dog face masks that are completely ready to print and play. There's also blank puppy masks that need some of your favorite colors to bring to life.
You will absolutely adore watching your kids masquerade around in their favorite mask and these make great learning opportunity to teach different breeds of dogs.
Be sure you check out our build a dog craft and our adorable heart dog!
We have the following dogs ready to print:
Cocker Spaniel
Husky
Poodle
Boston Terrier
Dalmatian
Pug
German Shepherd
Schnauzer

*By the way, this post may contain affiliate links which means I may receive a small commission at no additional cost to you if an item is purchase through that link. For more information, click here.*
Free Printable Dog Face Mask Templates
Materials Needed:
To print your dog face mask template, turn the printer on, click on the link below your favorite puppy then click print.
To prevent Copyright infringement, you will see our watermark inserted on all of our images. This will NOT be included in your download. 

Colored Dog Face Mask Templates: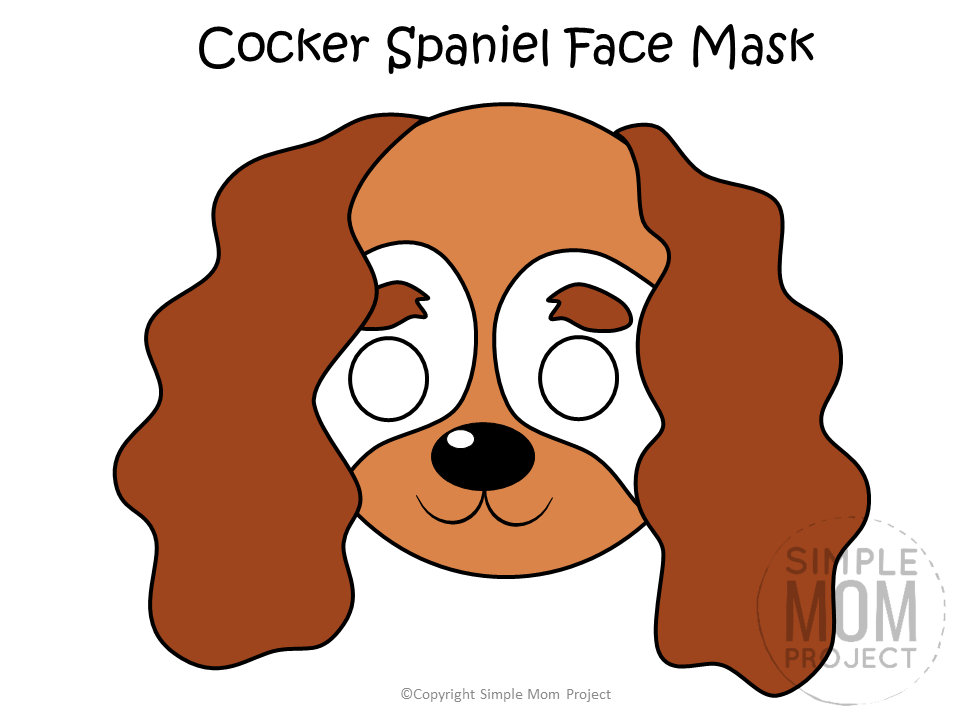 Cocker Spaniel Dog Face Mask Cutout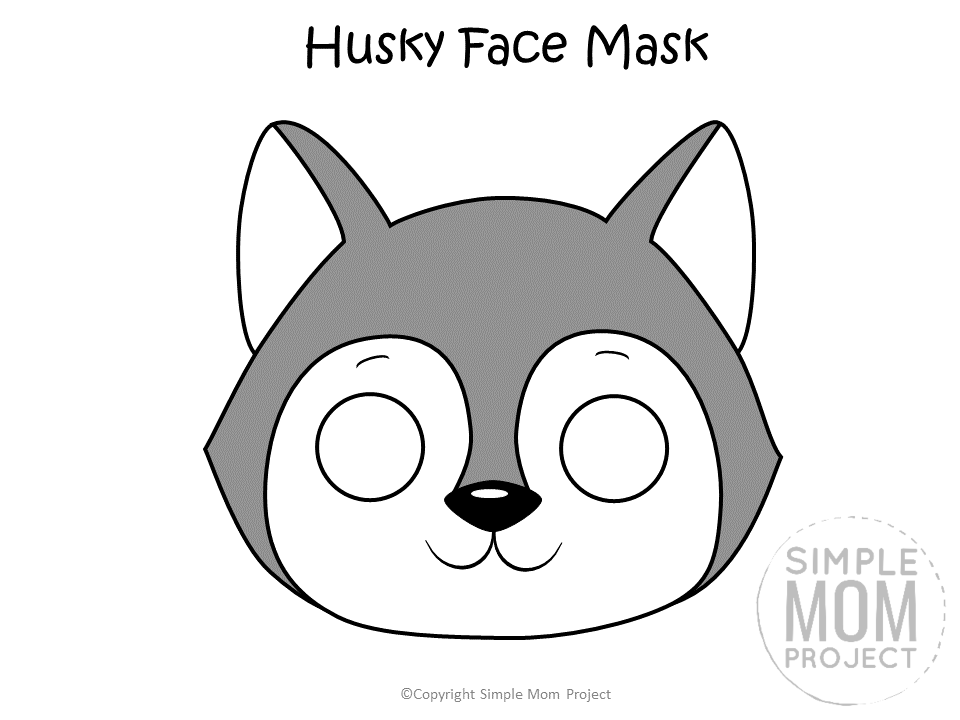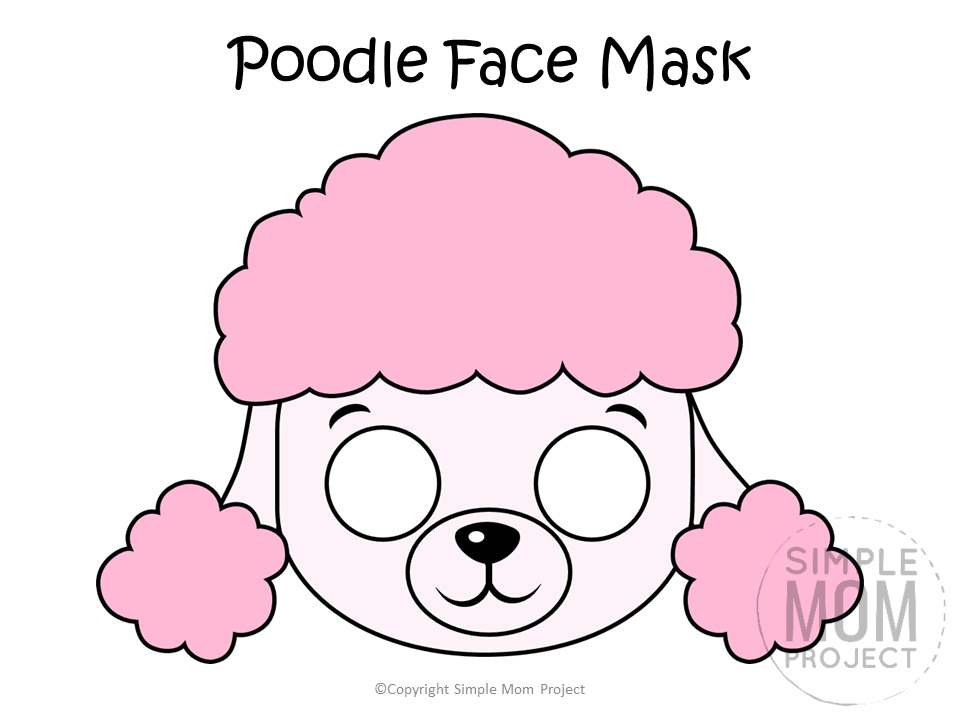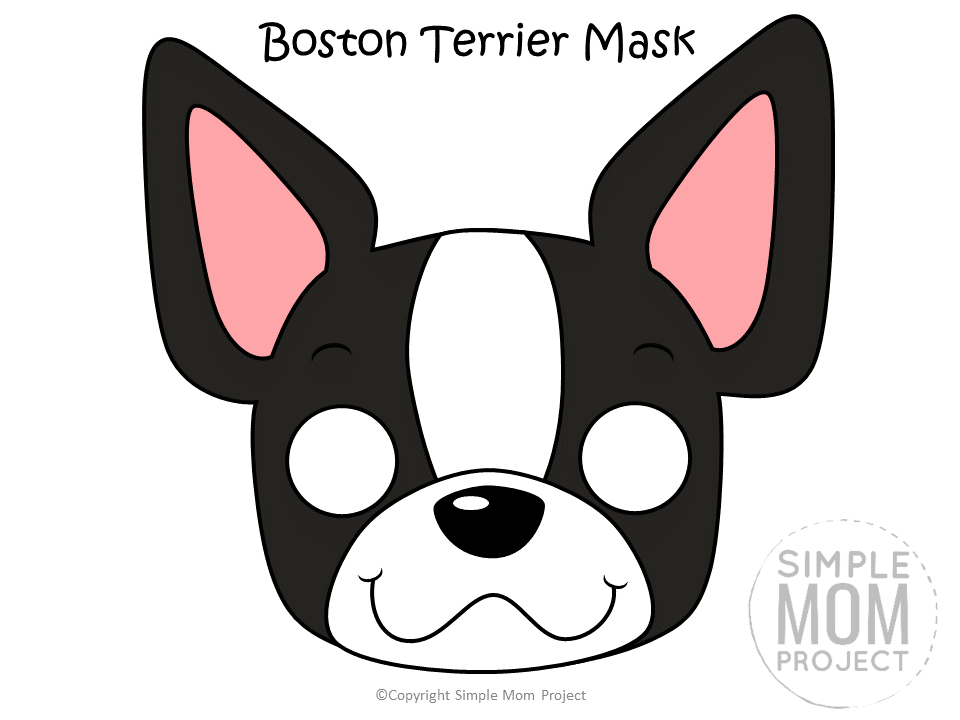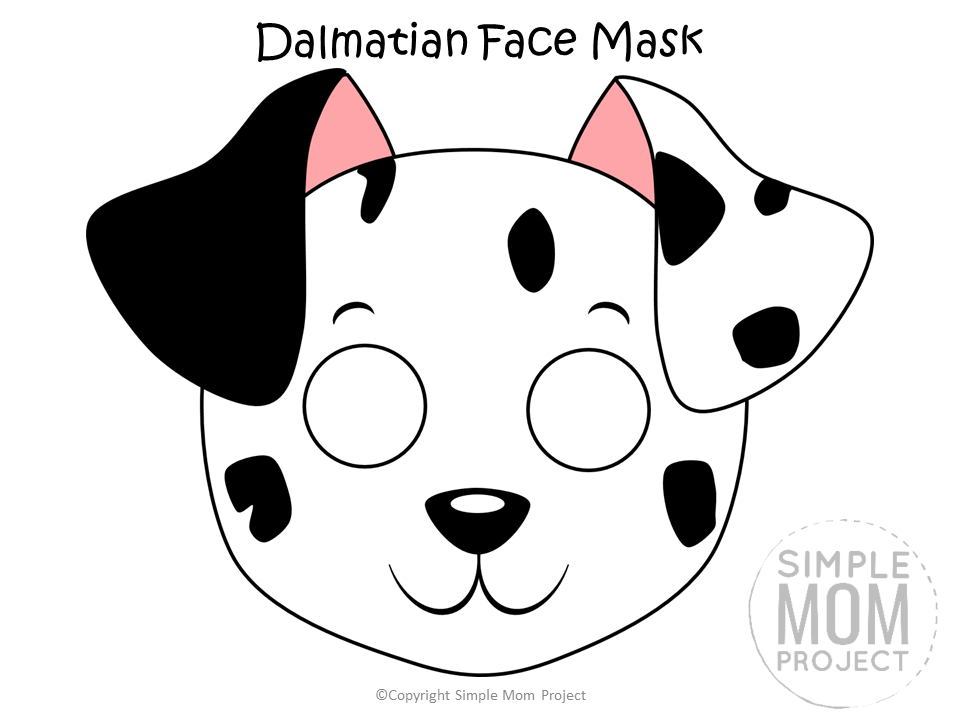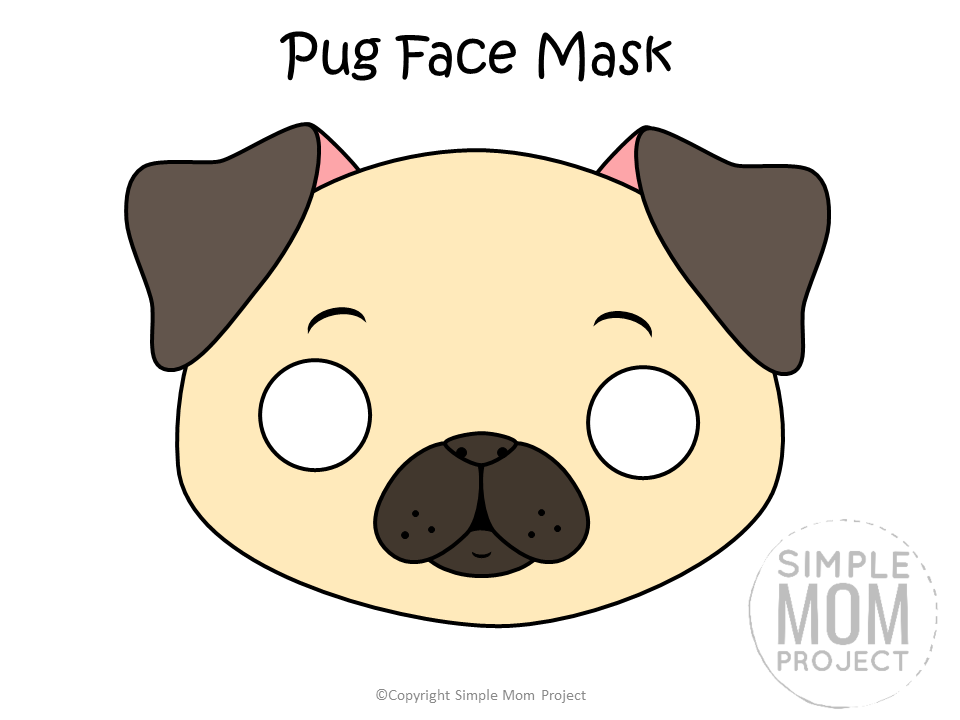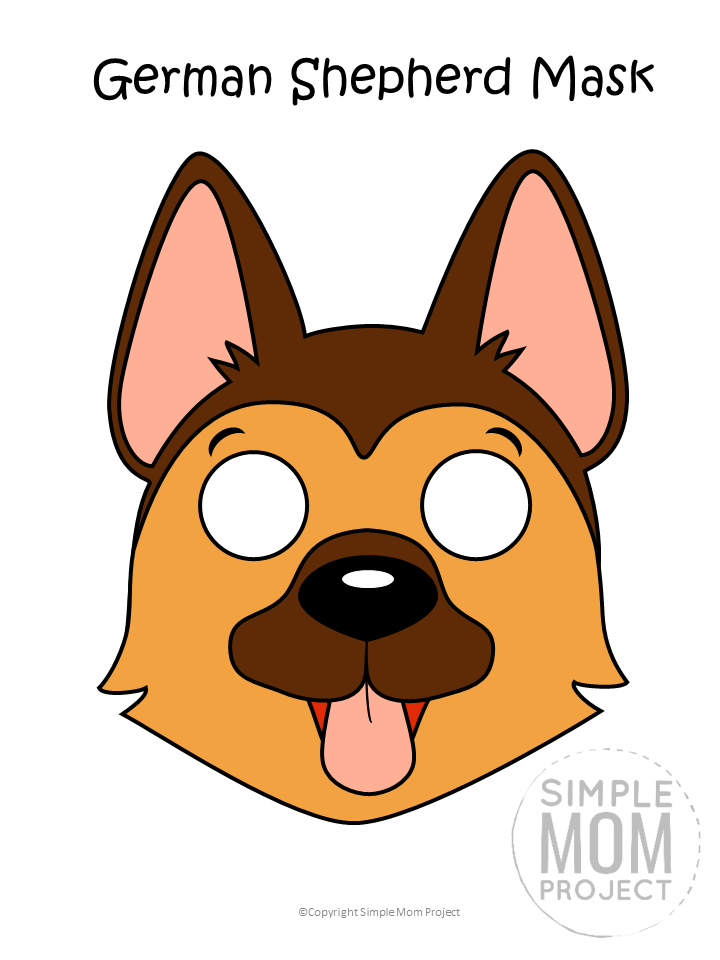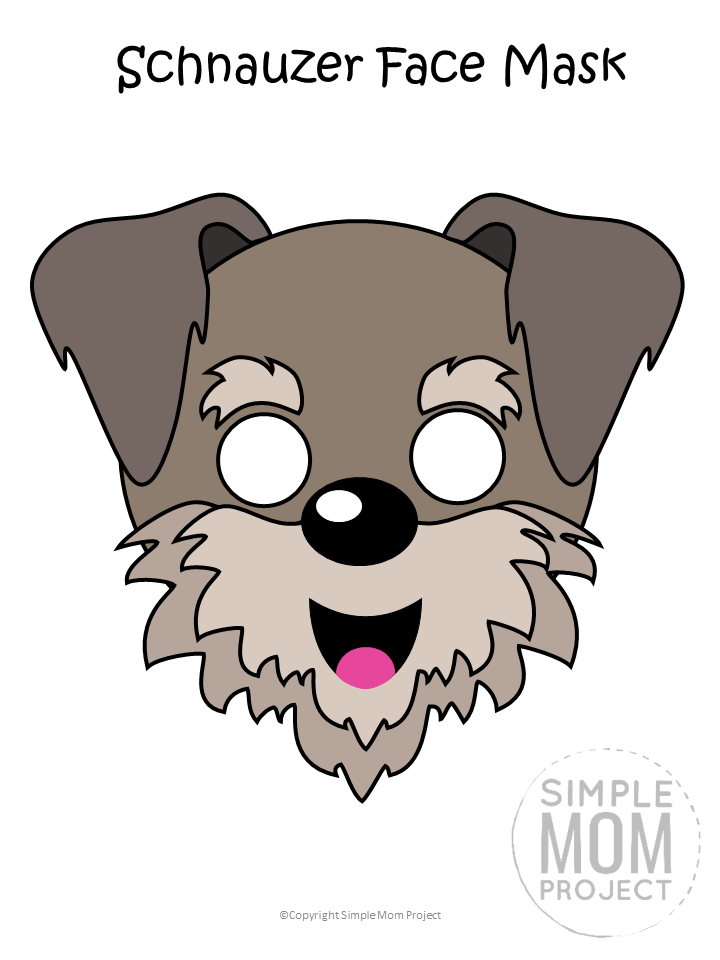 Schnauzer Dog Face Mask Outline
Black and White Dog Mask Coloring Pages: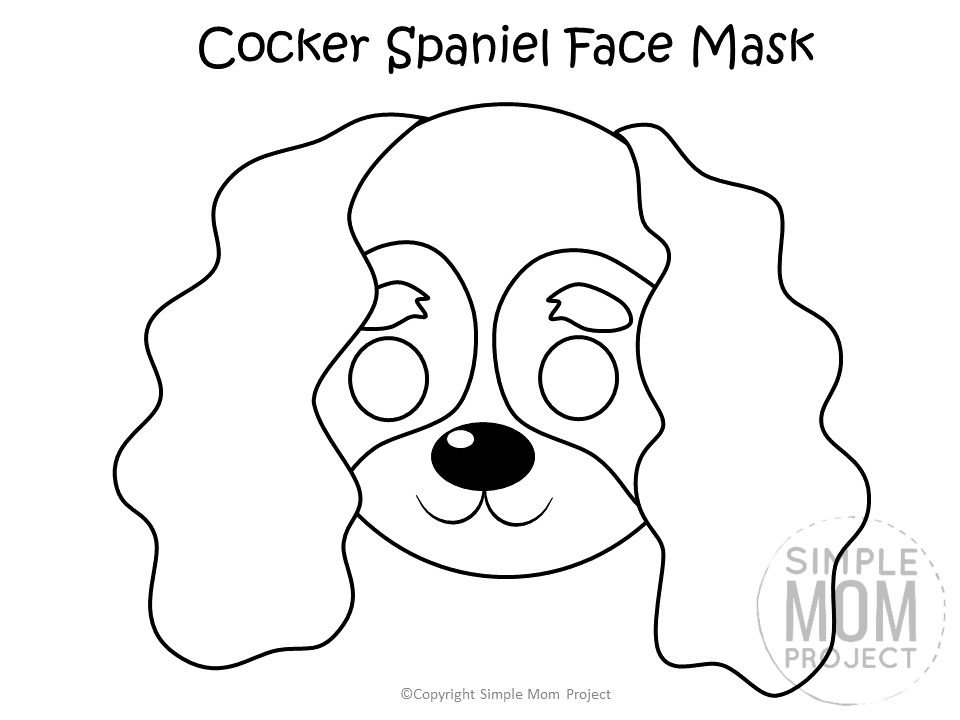 Cocker Spaniel Dog Mask Template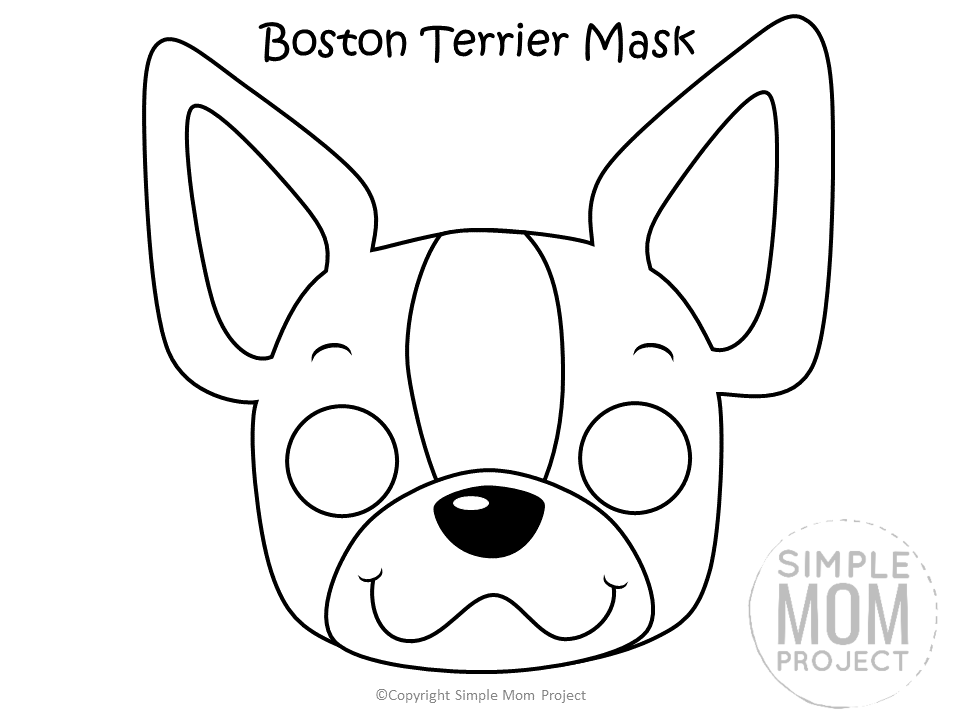 Boston Terrier Mask Coloring Sheet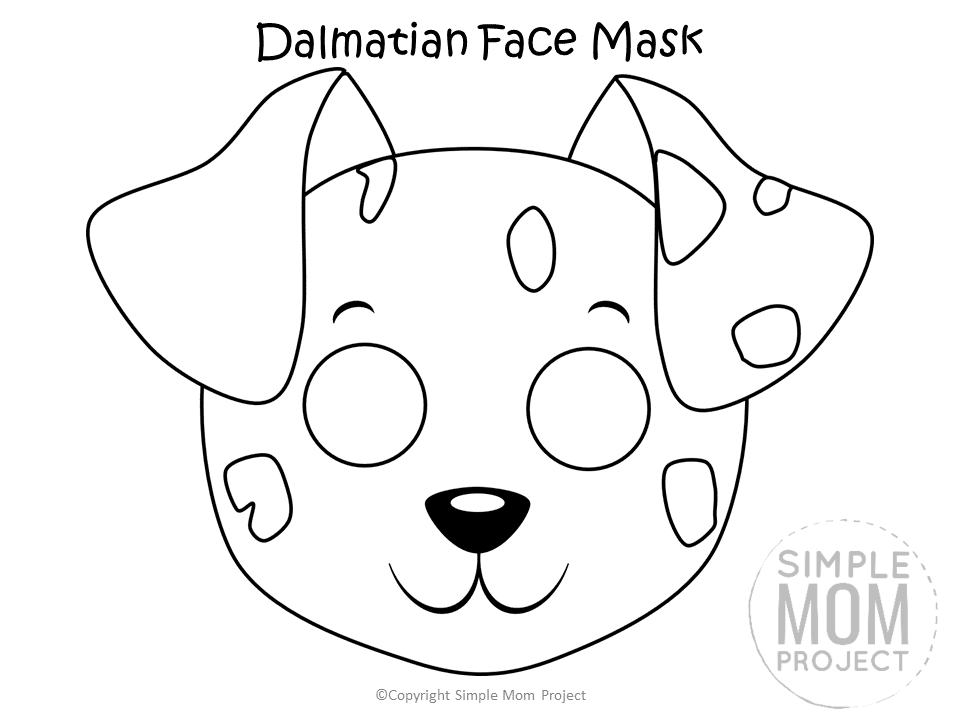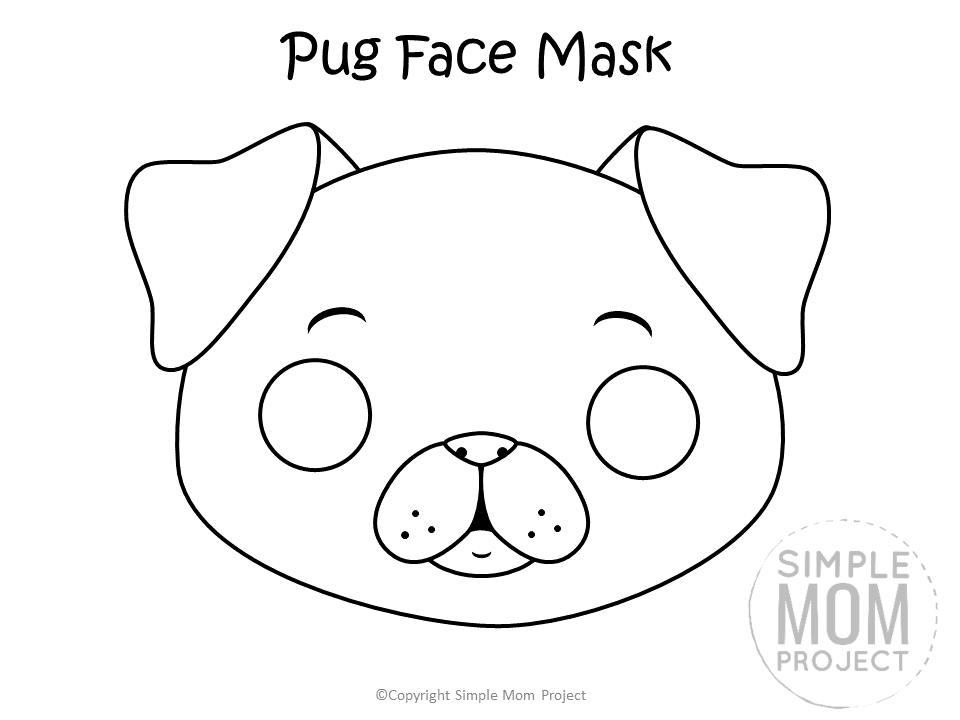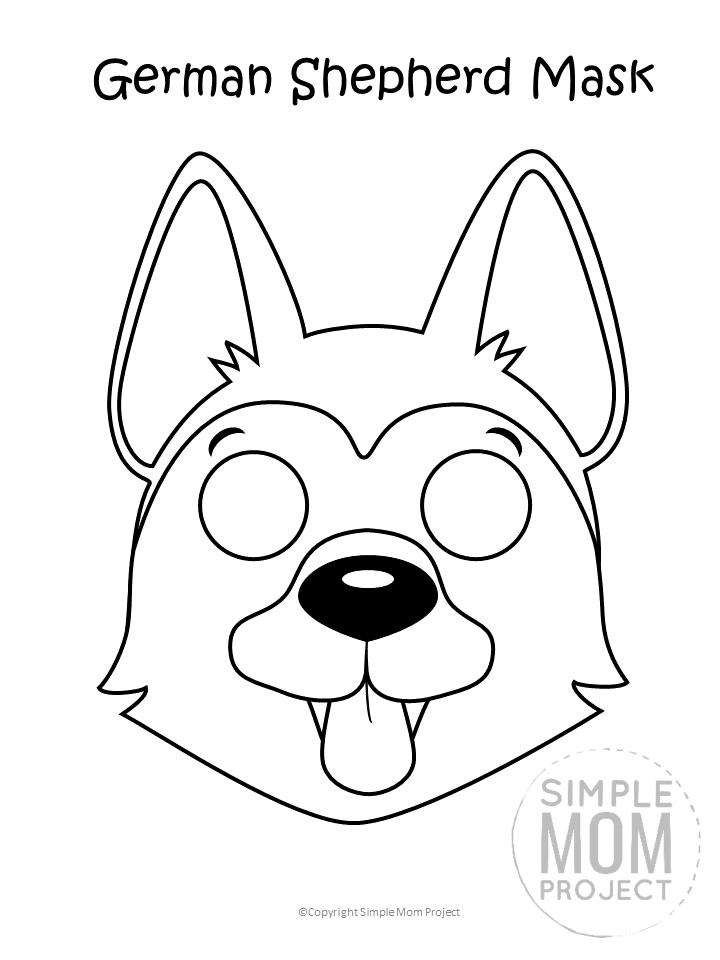 German Shepherd Mask Coloring Page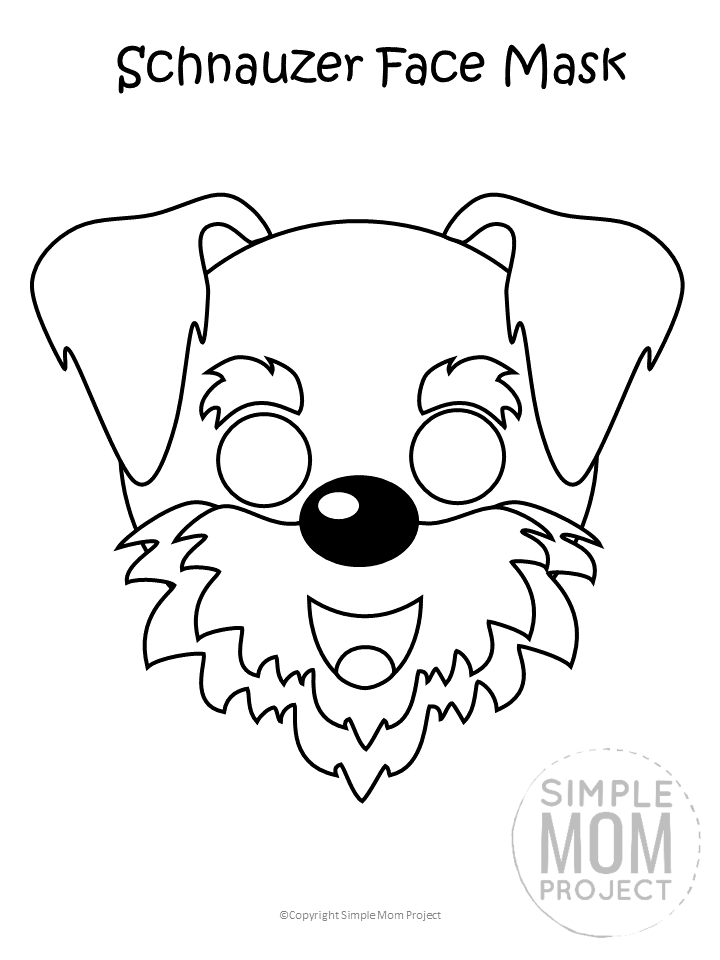 When you have finished, be sure to share your puppy dog face mask creation on Simple Mom Project's Facebook Page and follow me on Pinterest for more amazing kid crafts!

Kaitlen D.
More Printable Mask Templates: