Are you ready to have some spring fun activity with your little kids?
Gather up your crayons, scissors, glue and other craft items as you make this free printable rabbit template.
The coolest part about this papercraft is, you can convert it into a coloring page, string art or sewing pattern, stencil, DIY crafts and art projects.
This preschool activity helps young children enhance their fine motor skills, focus, imagination and creativity.
Get the printer setup ready because you'll surely want to grab a lot of these pdf files cute bunny templates!
Keep scrolling and check out other printable template pieces in this browser.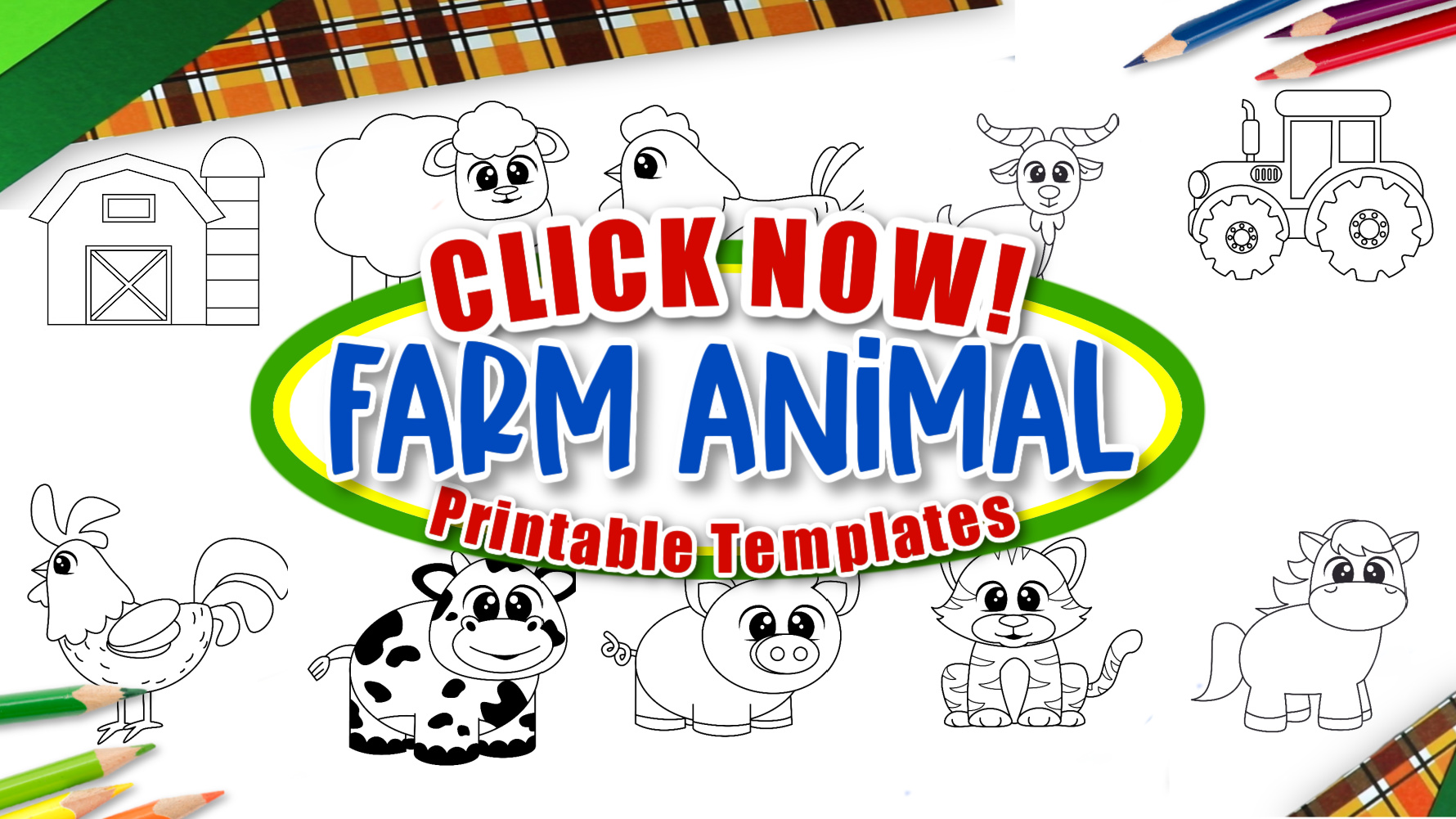 *By the way, this post may contain affiliate links which means I may receive a small commission at no additional cost to you if an item is purchase through that link. For more information, click here.*
Free Printable Farm Rabbit Template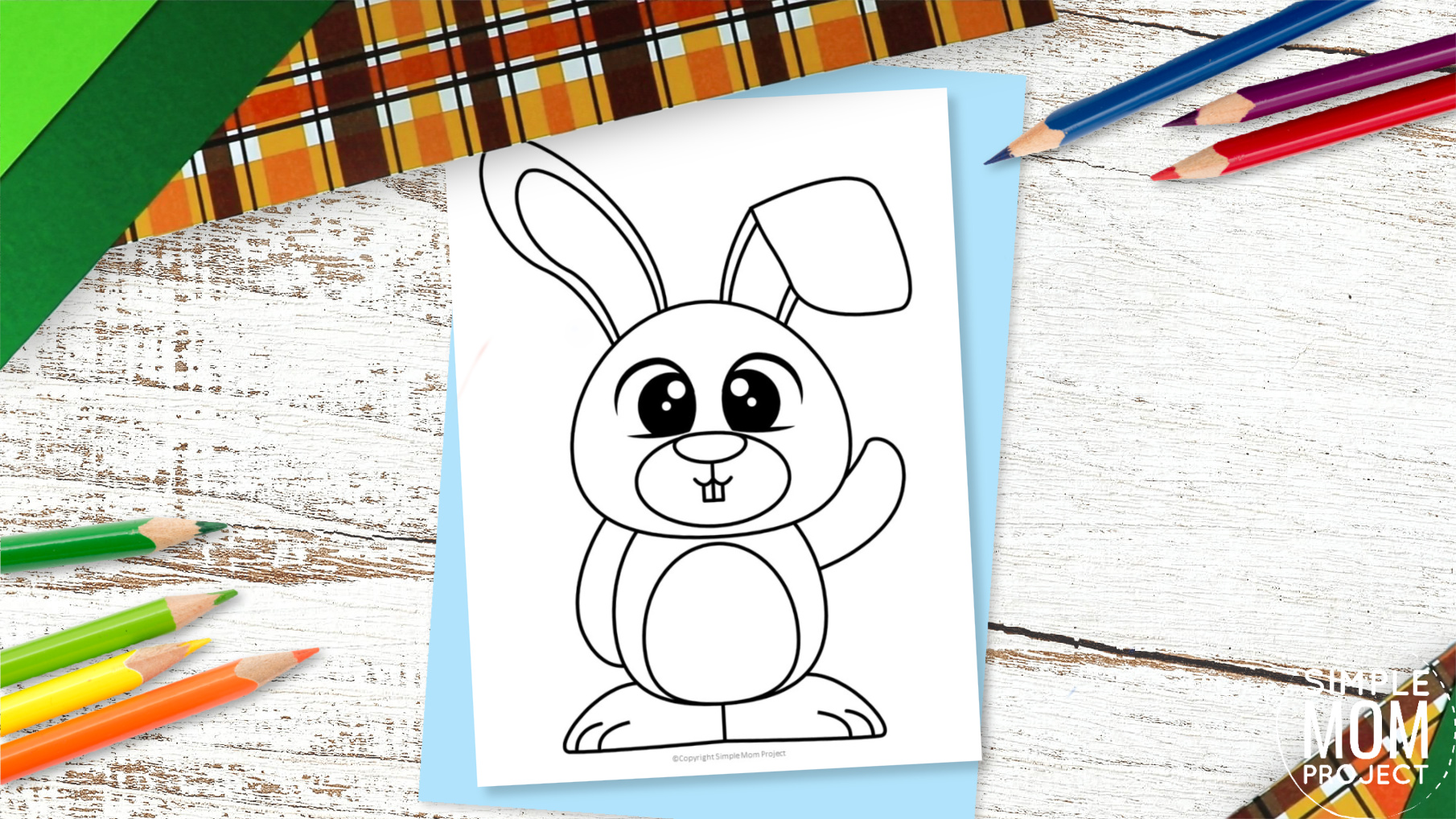 Farm Rabbit Template Materials Needed:
Printable Farm Rabbit Template (FOUND AT THE BOTTOM)
Make your child's finished farm rabbit template a forever memory by laminating it! We use this laminator and cannot express how much we love it! It is not only inexpensive, it is SO easy to use!
Your kids will love seeing how much you adore their art work when you laminate and display it for years to come!
Ideas for Farm Rabbit Template
We've put together a list of the best activities using this free printable rabbit clipart template to keep the kids busy at home.
1. Our Favorite Rabbit Books
Once your little one is done with this free printable rabbit vector, grab a bunny plush toy and read bedtime stories to relax your child's mind. 
Through great books, parents can enrich a child's knowledge, behavior and memory.
Here's a list of our favorite books about rabbits, we are confident your kids will love them too!
2. Letter R is for Rabbit Template
Use our simple printable rabbit template pieces if you are planning to teach your preschoolers the letter R sound.
Print out a large letter R and pin it on a bulletin board as part of the visual aid.
To improve your little one's writing skills, provide tracing uppercase and lowercase letter R worksheets.
Guide your child how to hold a pencil correctly as they practice tracing.
If you are looking for more printable templates that begin with the letter R, try these:


3. DIY Rabbit Bookmark
You have to try making this cute rabbit bookmark for kids!
Print out the free small bunny template and let your child enjoy coloring it.
Cut out the finished rabbit craft and glue it onto cardboard.
Punch a small hole on the top corner of the rabbit craft and insert a ribbon.
Add decorative items such as glitters or sequins to make the bookmark stand out.
Children who love books and reading will love this cute DIY rabbit bookmark.
4. Homemade Rabbit Cookies
Most little kids love to help with baking – scooping, stirring, kneading and mixing.
When your child is done with this rabbit clipart, take out all the baking tools and let's make delicious cookies!
Let your children get creative by encouraging them to cut out farm animal shapes for weekend fun.
Serve these delicious rabbit-shaped cookies to your kids and their friends while they are busy designing their own free printable rabbit template.
It's been so fun sharing and learning new ideas with you!
We hope these easy bunny ideas will benefit you and your children.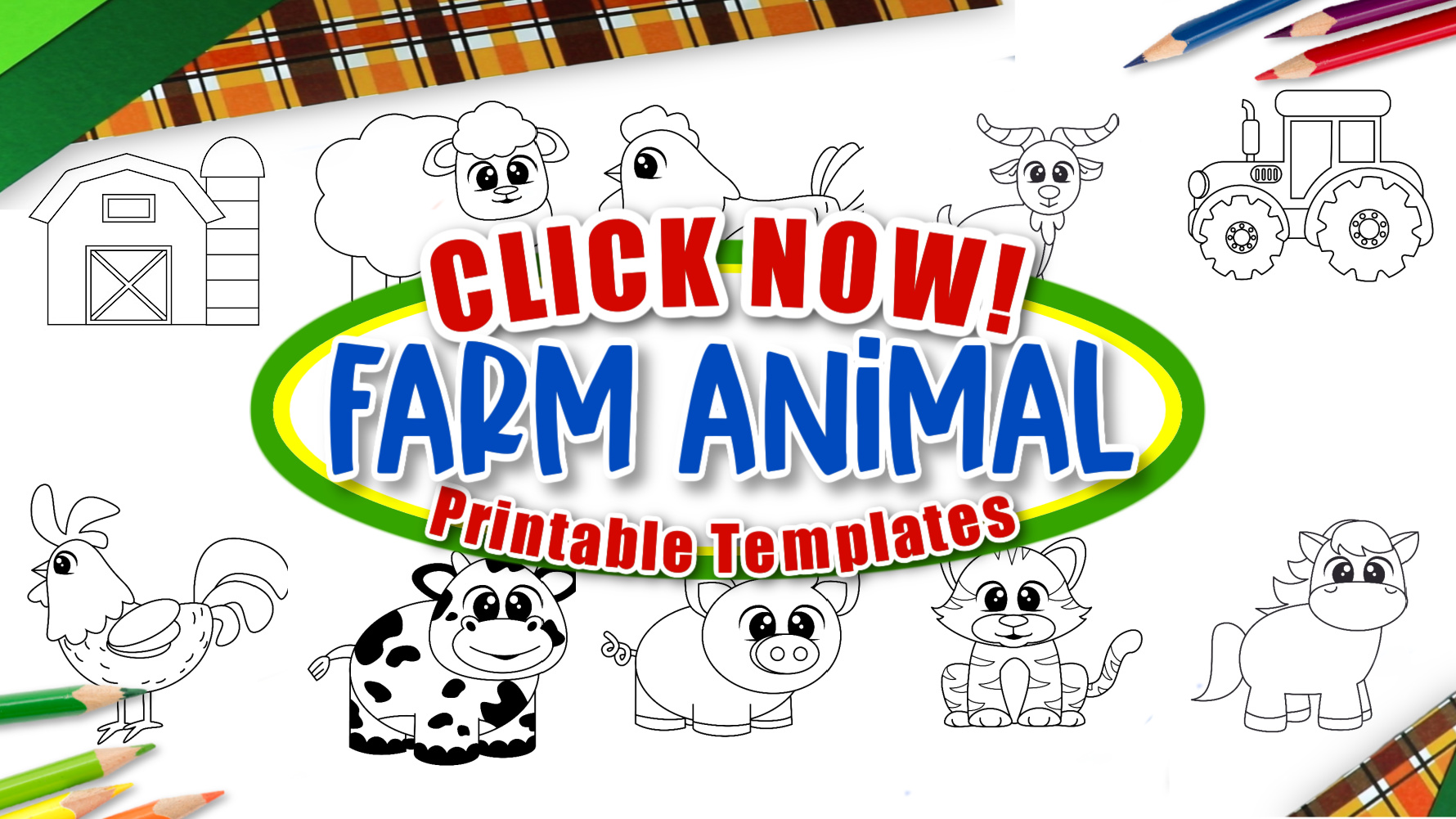 Printable Farm Rabbit Template:
Our favorite free printable bunny papercraft template is perfect for the weekend or spring summer break.
It's a simple blank rabbit outline where kids can fill in with beautiful shades of colors.
This easy farm animal activity is a great opportunity to strengthen the parent-child relationship in one sitting.
Don't forget to leave a comment in the comment section.
We don't want to miss all your fun bunny crafts experiences with your kids!
When you have finished, be sure to share your creation on Simple Mom Project's Facebook Page and follow me on Pinterest!

Kaitlen D.
More Fun Farm Animal Templates