Wondering if there are other ways to occupy the kids during the weekend? 
Well, worry no more because we are excited to share this free printable cow pattern stencil template with you! 
It's always fun to enjoy barnyard animal crafts with kids.
These simple printable cow cut outs will help your preschoolers improve their scissors skills, fine motor skills, focus and creativity.
Making this cute cartoon cow printable template also gives a great opportunity to learn the facts about farm animals, the /C/ sound, and how to write the uppercase and lowercase letter C.
Cut out the free printable cow craft template and use it for coloring, stencils, DIY craft projects and more.
Want to know how to make a cow craft of your own?
Keep scrolling down to see the simple step-by-step directions or watch the short tutorial video we included.
*By the way, this post may contain affiliate links which means I may receive a small commission at no additional cost to you if an item is purchase through that link. For more information, click here.*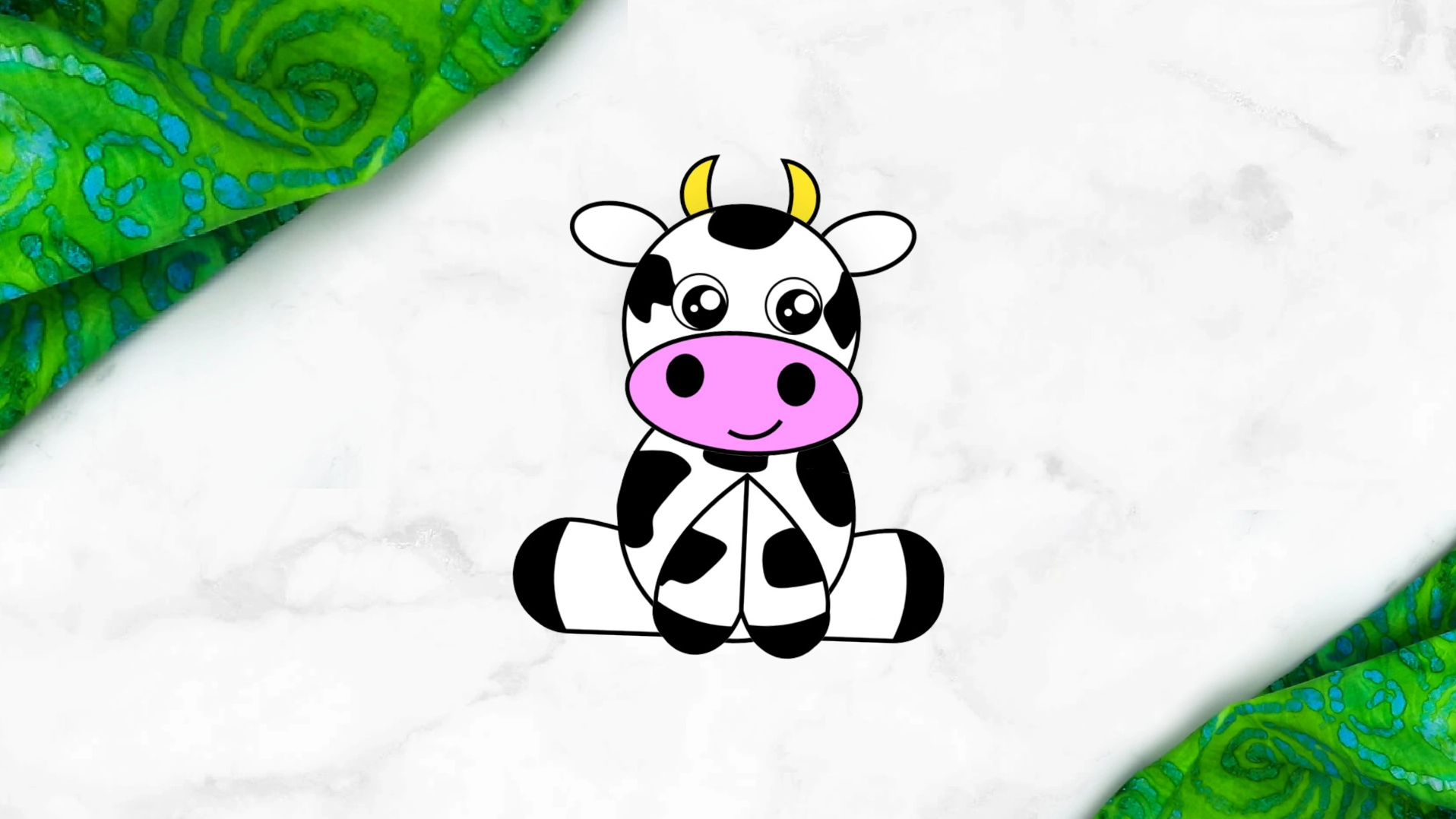 Cute and Fun Farm Craft Cow Art Project
The FREE cow templates make this cute cow craft easy for any child from toddlers, preschoolers and kindergartners to older, big kids!
Print your cow template, follow along with the step-by-step instructions and have fun!
Let's get crafting!
Ideas for Easy Preschool Paper Cow Craft
We'd like to share some lovely ideas on how to incorporate this free printable cow craft template in your child's everyday life.
1. Read Barnyard Animal Books
It's important to encourage your child to read at an early age.
Another fun way to incorporate barnyard animal crafts with preschoolers is to use our cow paper craft to keep your kids busy while you read barnyard animal books.
We list down some of my child's favorite farm animal books that will surely be loved by your little one, too!
2. Fun Farm Animal Facts
Lots of different animals can be found all around us.
If you plan to study cows or other farm animals with your preschooler this weekend, you will want to be sure to include this easy cut-and-paste cow template printable.
Cows are one of the most popular domesticated animals in the world.
Did you know that adult females are generally called cows? Yes, it's true!
However, adult males are called bulls, while baby cows are called calves.
Did you know that cows have a special stomach that's divided into four different compartments?
Cows are herbivores, which means they eat plants, grasses, grains and hay.
Cows consume about 40 pounds of food every day.
3. Easy Cow Handprint Art
These easy cut-and-paste cow preschool activities inspire us to come up with another cute craft that you can enjoy with your little one.
Grab all the simple craft supplies that you probably already have inside your home and let's make cute cow art!
Start tracing your child's hand on a white construction paper and cut it out.
Cut black spots out from black paper and glue it onto the handprint.
Use the finished printable cow craft preschool template and glue its head onto the thumb part.
This adorable cow handprint art is perfect to add to your free printable farm animals outline activities during the weekend.
4. Put on a Barnyard Show
If you have older kids, they can help plan out a barnyard animal crafts show with the build a pig craft, dog craft, horse craft, and this build a cow craft template.
Once your preschoolers have created their barnyard animals they can name each barnyard animal, make a pretend barn out of cardboard and put on a show for the whole family to watch.
Enjoy all these creative crafting cow ideas with your children.
We are always happy to be part of your fun weekend activity!
How to Make Cow Paper Crafts
Gather the list of supplies below and follow my step by step instructions to enjoy hours of fun with this toddler farm theme art project.

Cow Craft Supplies Needed:
Printable Cow Template (FOUND AT THE BOTTOM)
Start gathering all the craft supplies and print your desired free printable cow template.
Whichever you choose, I encourage you to print on white card stock paper so the cute cow still gets its spots.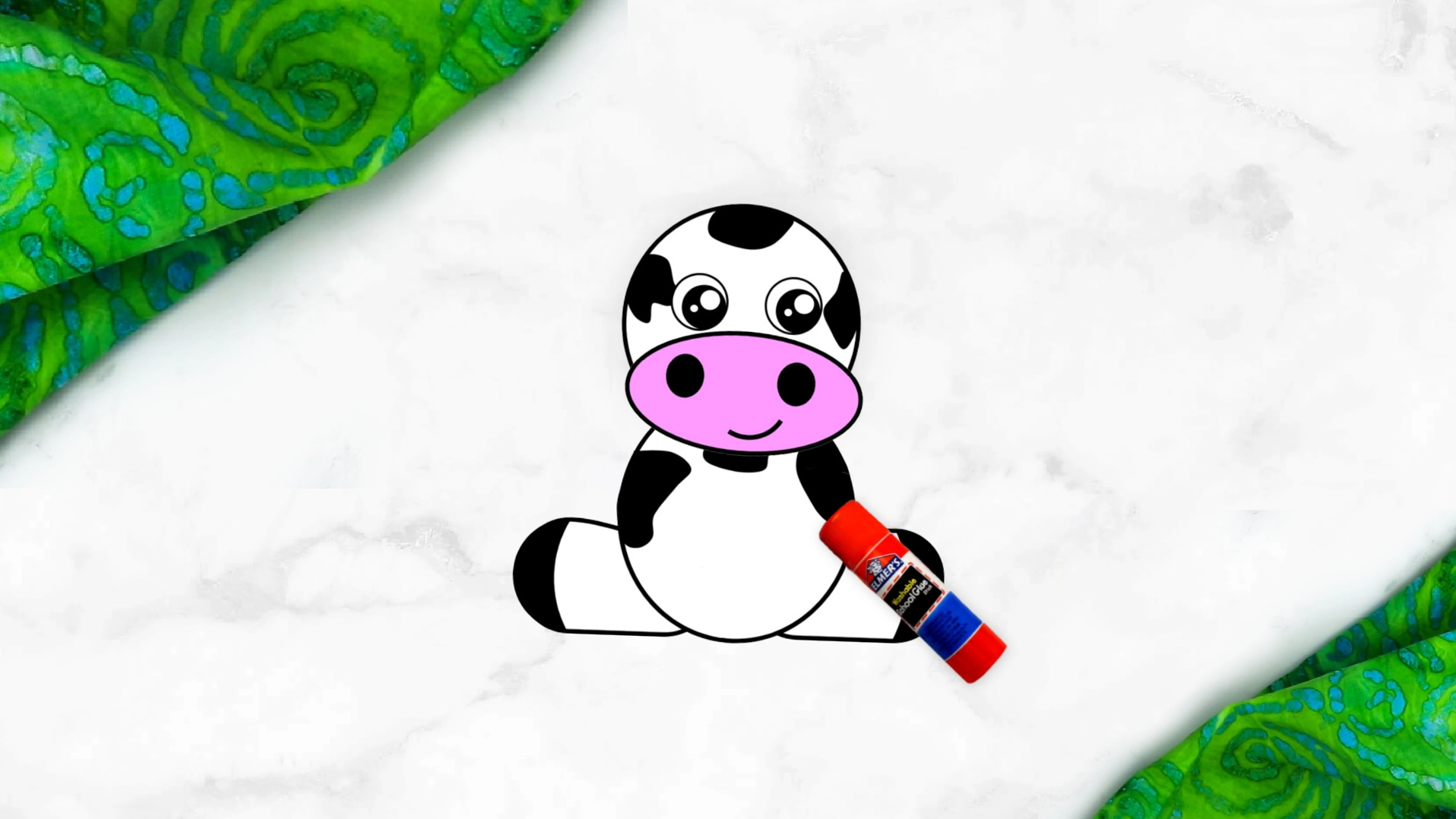 Next cut all of the shapes out and trace the ones you'd like to alter their color.
After that, start gluing on the cow's nose, mouth and the body.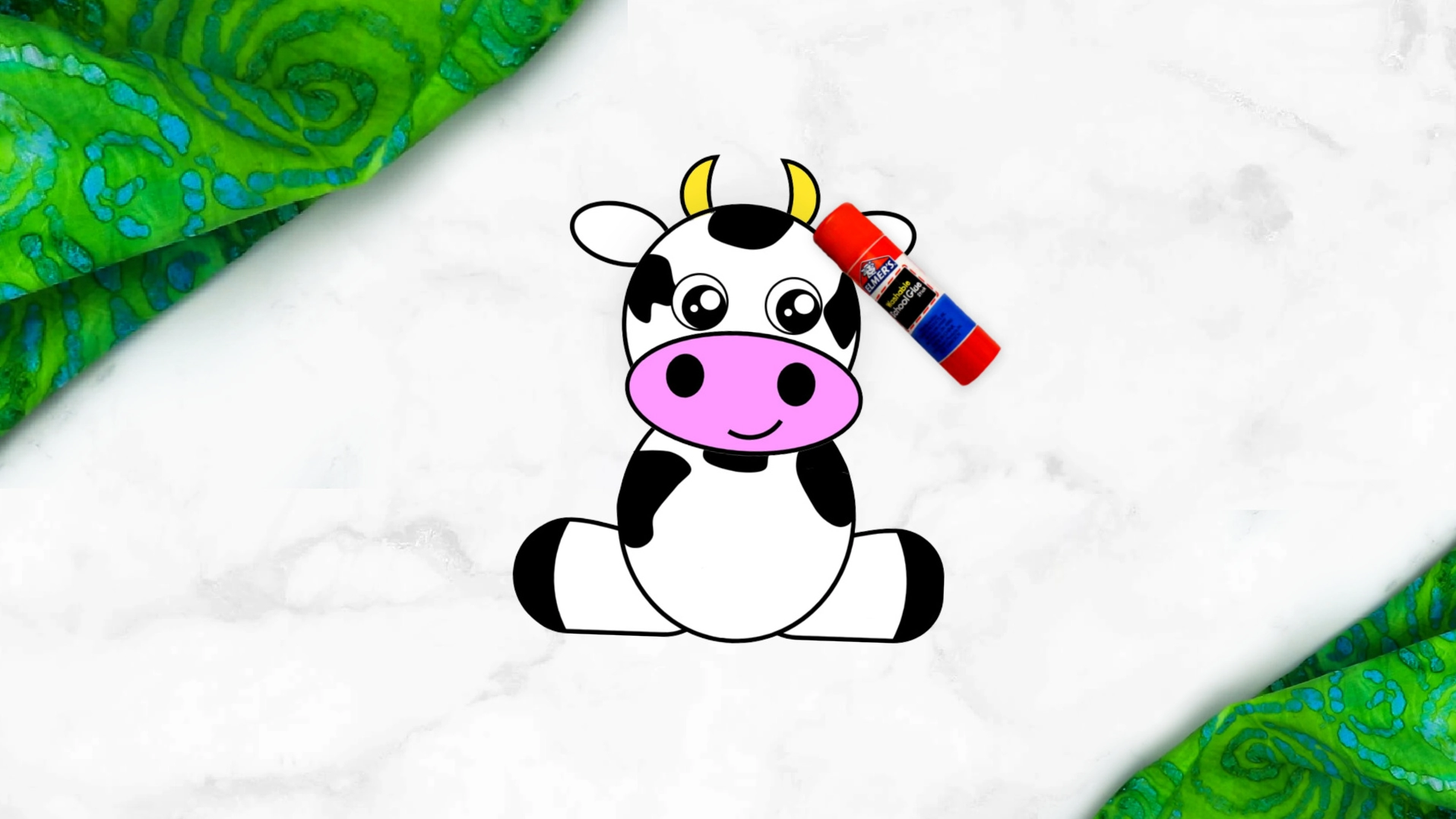 Then, glue on the ears and horns on your friendly cow printable.
Lastly, glue on the legs that looks like an upside-down heart-shaped at the front of its body.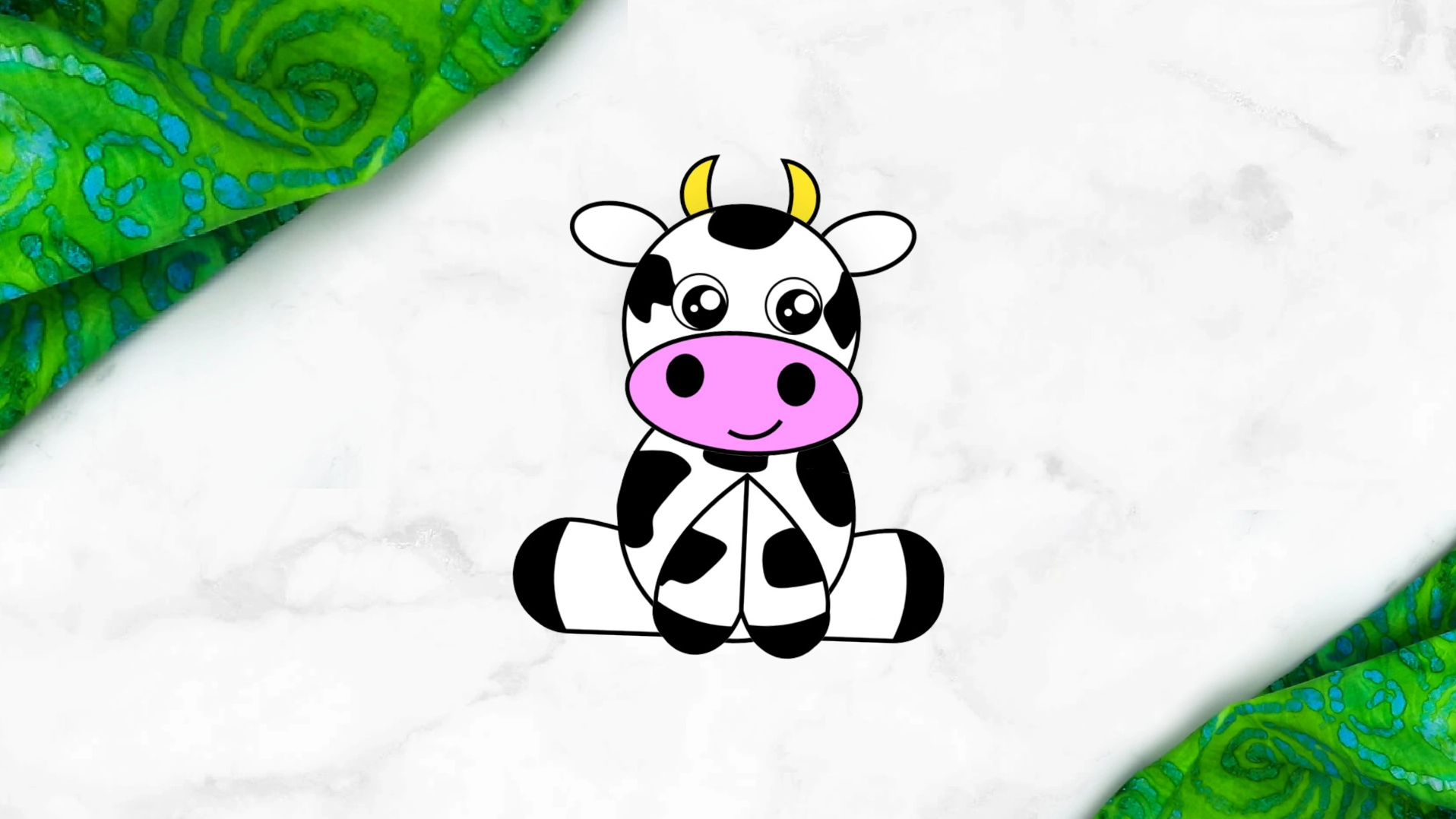 Now, your adorable barnyard cow craft is finished!
Simple as that and such a fun farm craft for your kids!
More Options to Choose:
You can print the blank version and trace the cut outs on card stock paper for a sturdier Cow. This option is good for older kids as it is more in depth. Use the below options if you have smaller kids.
Print the color version for a simple and easy farm theme Cow craft or,
Print the blank version and use it as a cow coloring sheet activity and then glue the pieces together.
Cow Craft Templates
Keep your children entertained for hours with our two different versions of cow cut out printable craft templates.
There's the simple blank cow template with no color for your little one who loves coloring.
We also have the colored cow art for preschoolers who like cutting and gluing the patterns.
When they have finished their cow activity, be sure to share their creation on Simple Mom Project's Facebook Page and follow me on Pinterest for more awesome and fun crafts!

Kaitlen D.
More Fun Barn Animal Crafts for Kids