Most children love watching the transformation from caterpillar to a beautiful butterfly.
If you're looking for a fun way to teach preschool and kindergarten kids about butterfly life cycle.
Here's a free printable caterpillar template suitable for kids of all ages.
Making this simple printable caterpillar outline helps your child improve their fine motor skills, focus and creativity.
Cut out the caterpillar shape and use it for coloring, stencil, classroom display and insect craft ideas.
Download the pdf file of this free printable caterpillar clipart.
Get as many free printable templates to share with your friends and family!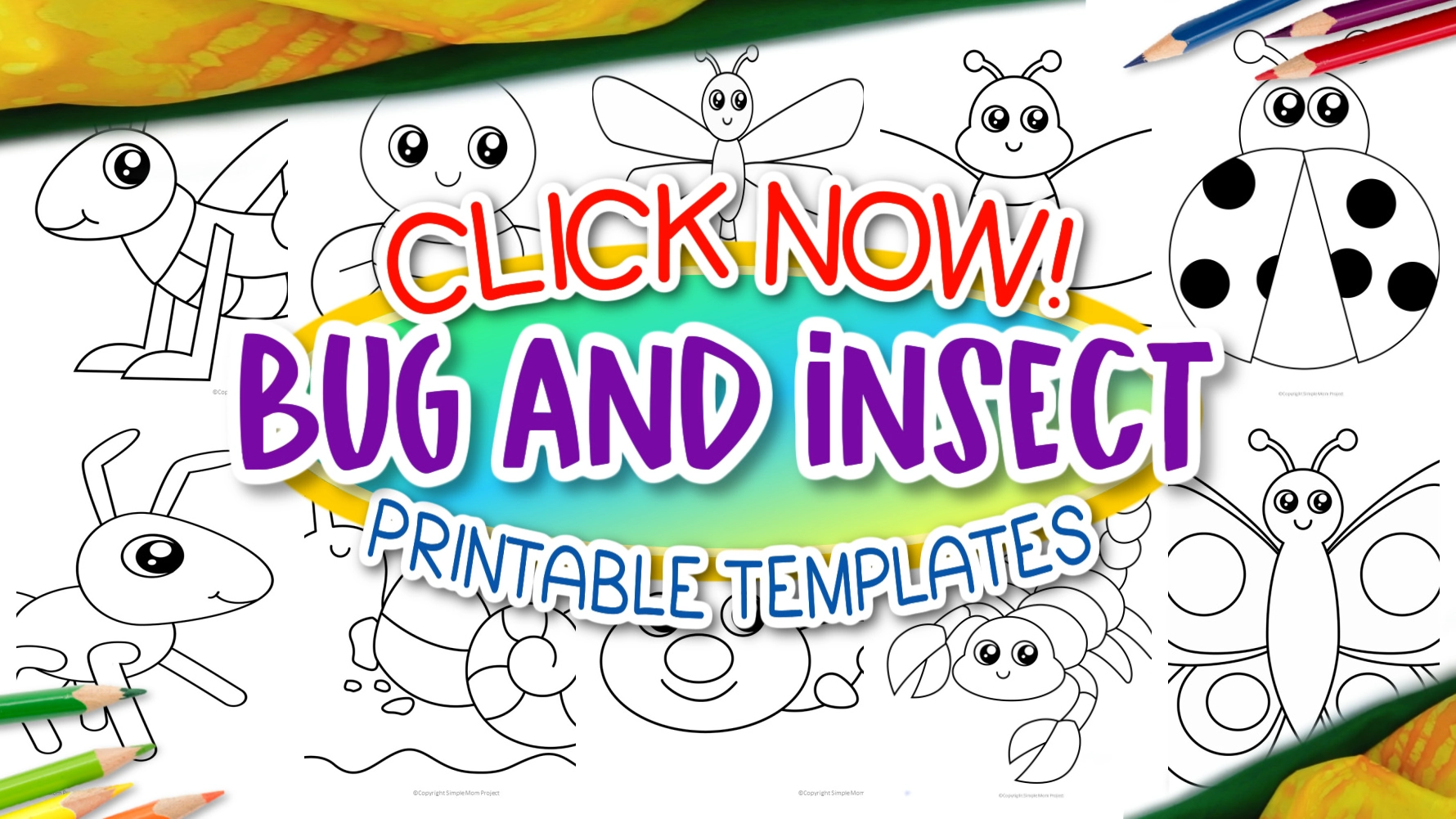 *By the way, this post may contain affiliate links which means I may receive a small commission at no additional cost to you if an item is purchase through that link. For more information, click here.*
Free Printable Caterpillar Template
Caterpillar Template Materials Needed:
Printable Caterpillar Template (FOUND AT THE BOTTOM)
Make your child's finished caterpillar template a forever memory by laminating it! We use this laminator and cannot express how much we love it! It's inexpensive and easy to use.
Kids will love seeing how much you adore their art work!
Ideas for Caterpillar Template
We list down a few great ideas on how to maximize the use of this free printable cute caterpillar craft template with your kids.
1. Caterpillar Books to Read
If you're planning to teach the letter /C/ sound and how to write it, be sure to include this free printable caterpillar template.
Provide traceable uppercase and lowercase letter C worksheets to improve your child's writing skills.
Show your little one the correct way to hold a pencil as they practice tracing.
Look for a follow-up activity to keep the kids interested in learning bugs and insects.
Here's a list of  caterpillar books for your kids to read:
2. Counting Numbers for Kids
This free printable caterpillar template will help your children learn how to count.
Trace circle shapes on construction paper and cut it out.
Using a black marker, write numbers from 1 to 10 on each circle.
Line up and glue on the circles according to numerical order.
Finish it off by adding the caterpillar's face, antennae and legs.
Start counting using this preschool learning tool.
Make sure to incorporate counting in your daily routine with your kids to boost their math skills. 


3. The Very Hungry Caterpillar Craft
Keep the kids busy and engaged by creating DIY caterpillar paper craft puppets.
Print out this easy printable caterpillar template on a white paper.
Let your toddler or preschooler enjoy the process of coloring this caterpillar template.
If your child is already familiar with using the scissors, encourage them to cut out the caterpillar shape from the printable template.
Use a hot glue gun to attach the popsicle stick to the bottom of the caterpillar craft.
A caterpillar's primary activity is eating. Here's a list of printable templates to feed your hungry caterpillar puppet craft.
4. Caterpillar Theme Decoration
It's always exciting to decorate our children's bedroom.
My child is fascinated with the movie, "A Bug's Life."
Which gave me the idea of turning an ordinary room to a cheerful one using this blank printable caterpillar template.
Put the finished caterpillar craft in a wooden frame and hang it up on their bedroom wall.
Display the caterpillar craft on your little one's study table.
We are confident that your little kids will gain a lot of knowledge and skills in making this free printable caterpillar outline template.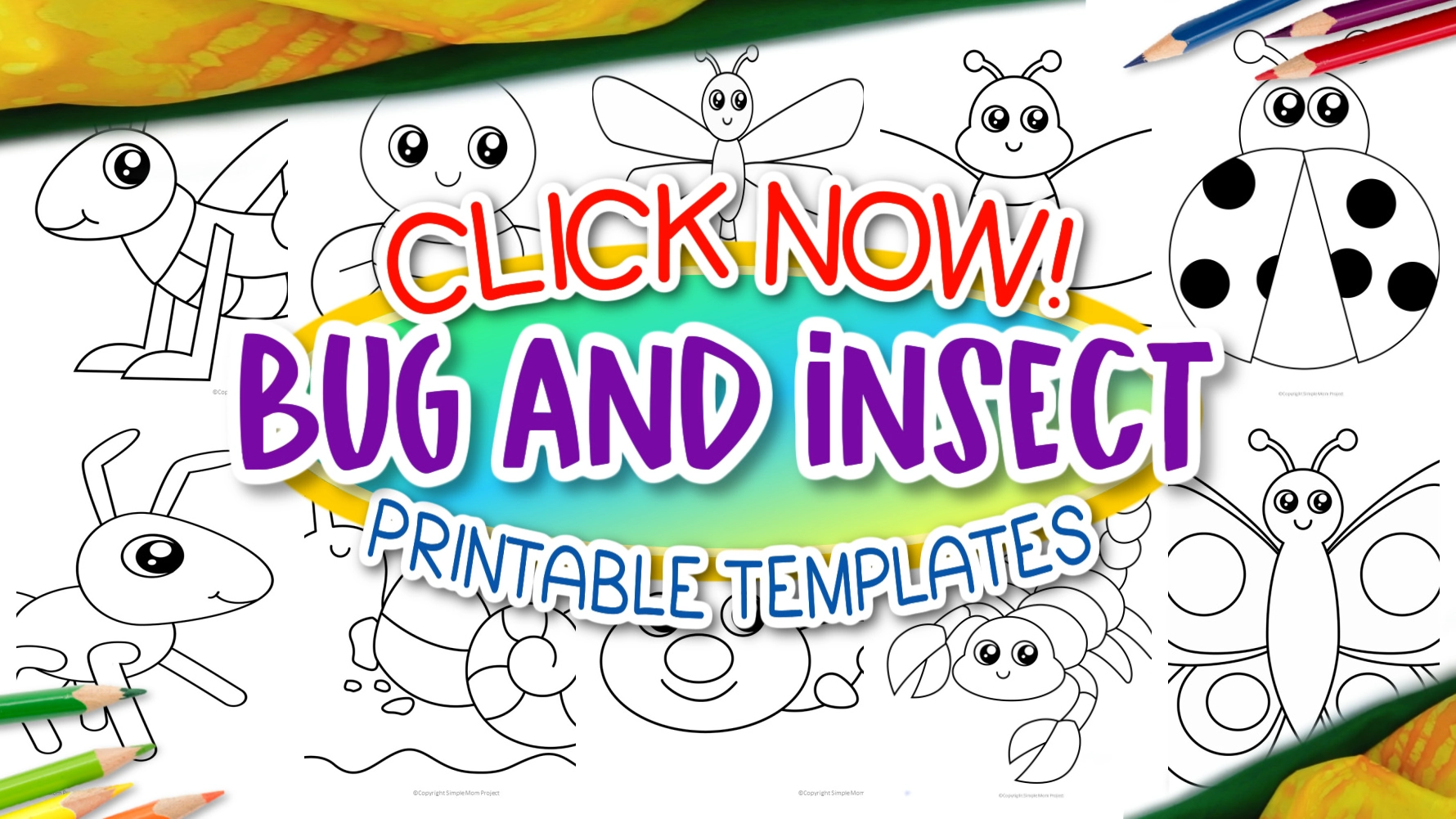 Printable Caterpillar Template:
Take out a pack of crayons and start coloring this blank printable caterpillar b&w template.
Let the little kids decide how they like to decorate their simple paper caterpillar craft using different materials.
If you and your preschoolers love making these cartoon caterpillar patterns, be sure to leave a comment below.
When you have finished, be sure to share your creation on Simple Mom Project's Facebook Page and follow me on Pinterest!

Kaitlen D.
More Fun Bug and Insect Templates