Are you looking for a preschool arctic rabbit craft to include with your arctic animals craft activities day? If so then look no further!
This easy preschool paper plate arctic rabbit craft will keep your kids' hands and minds busy during school break or any other time of the year you're looking to curb boredom.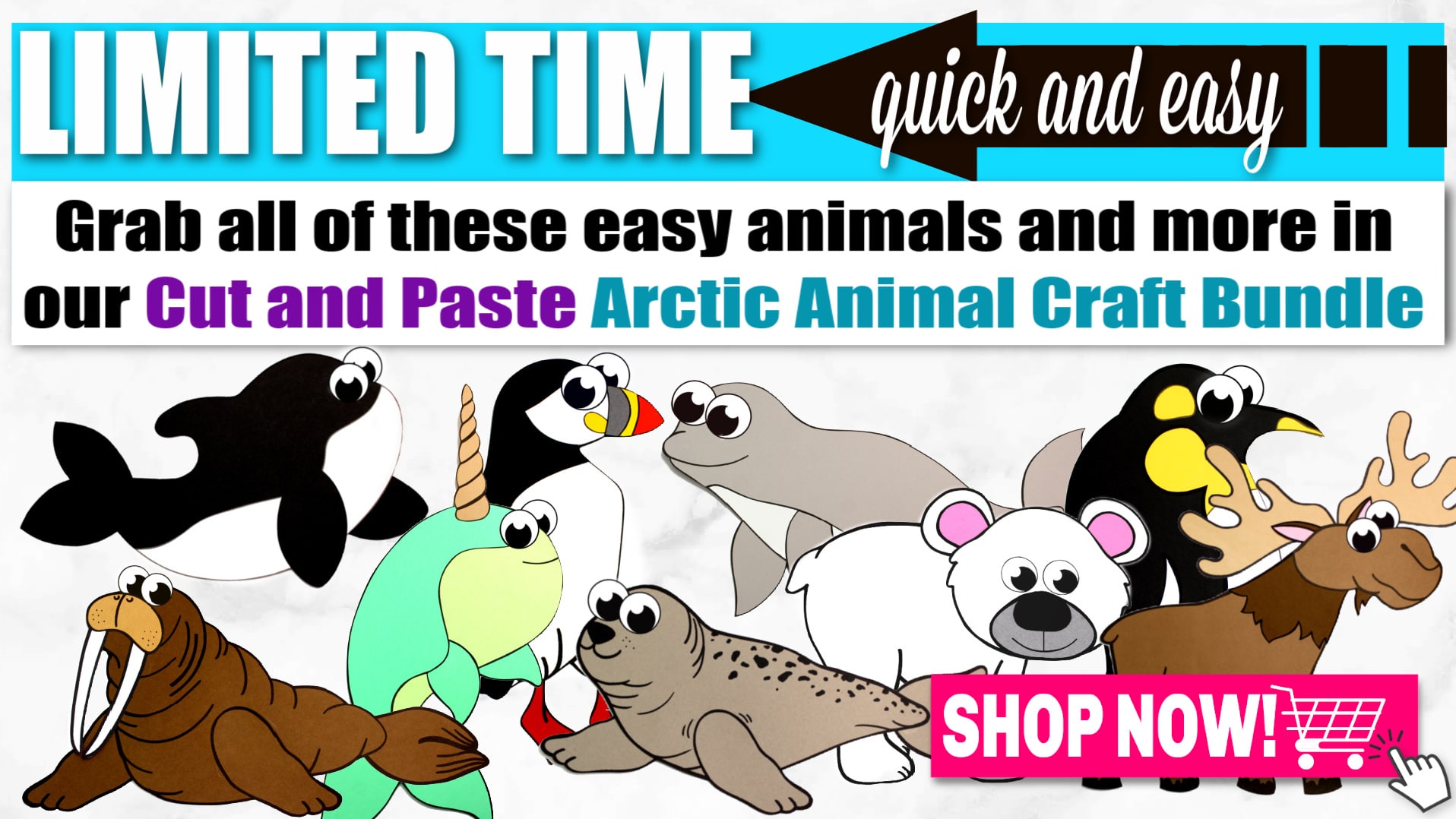 This super cute pre-k hare crafts activity will help your kids enjoy the beauty of arctic animals.
Using just a few supplies and a lot of creativity, your preschool kids will start to ask questions about arctic animals so they can learn more about the world around them.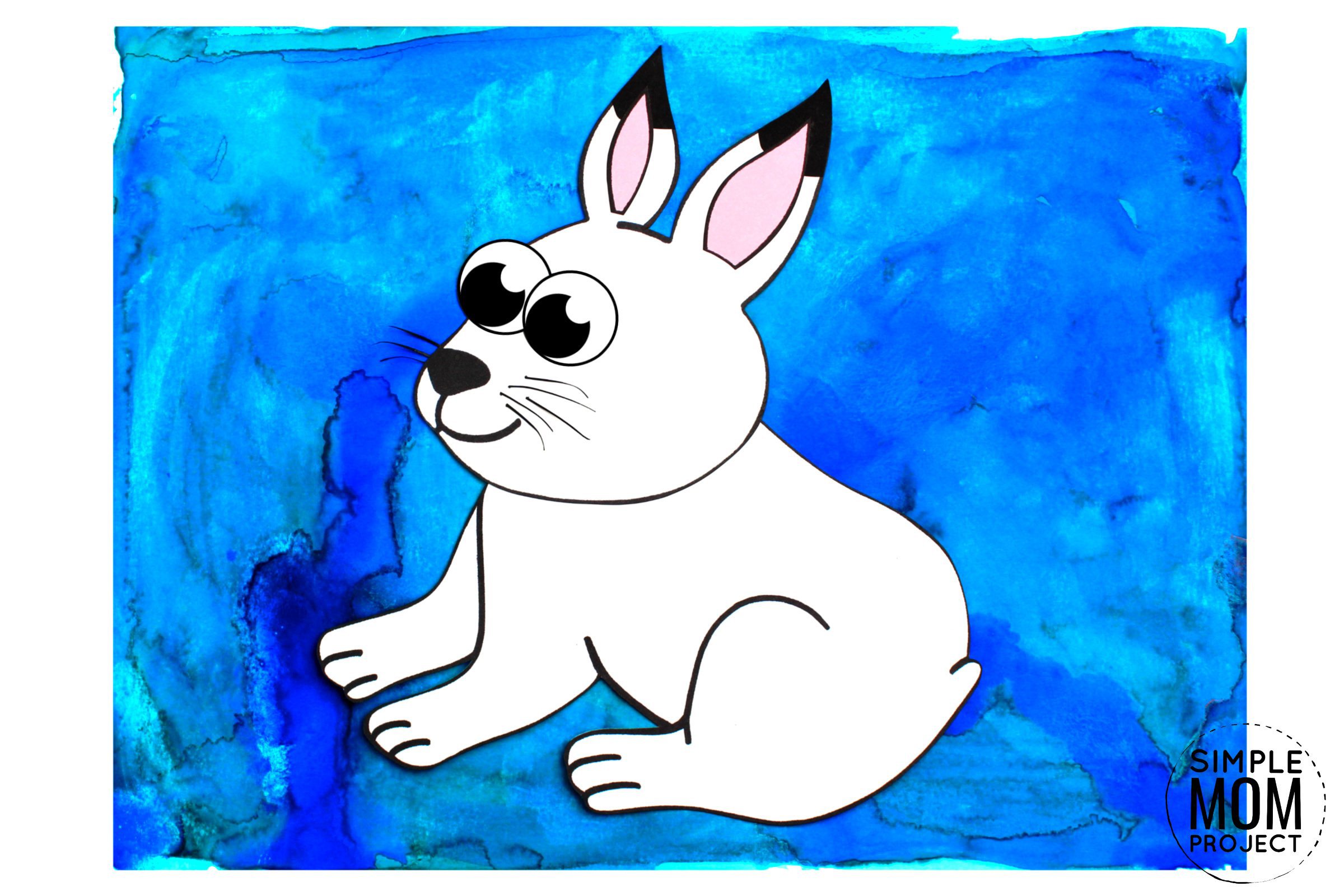 *By the way, this post may contain affiliate links which means I may receive a small commission at no additional cost to you if an item is purchase through that link. For more information, click here.*
Free Printable Arctic Hare Craft for Kids with Template
Need more arctic animal fun? Check out all of our printable arctic animal crafts for more arctic themed simple craft fun with your little ones.
Ideas for Preschool Arctic Rabbit Craft
You can use this preschool arctic rabbit craft as a pre-k craft activity, home-school curriculum lesson about arctic animals, or something fun for the family to do together.
1. Family Bonding
As a parent, I'm always searching for new ways to do something fun with my kids.
This prek arctic animals craft is one of my favorite ways to get some family bonding in.
Print the free template for your hare crafts and sit with your preschoolers to create a winter crafts scene together.
This will help strengthen your parent and child bond as well as reduce stress from your hectic adult life.
2. Preschool Education
Preschoolers have a natural curiosity about the world around them.
Since most of you don't live in the arctic you can use this preschool arctic rabbit craft as a tool to introduce your prek kids to arctic animals.
Crafts are one of the best ways for preschool education because this age group enjoys hands-on activities as a means to learn more about their world.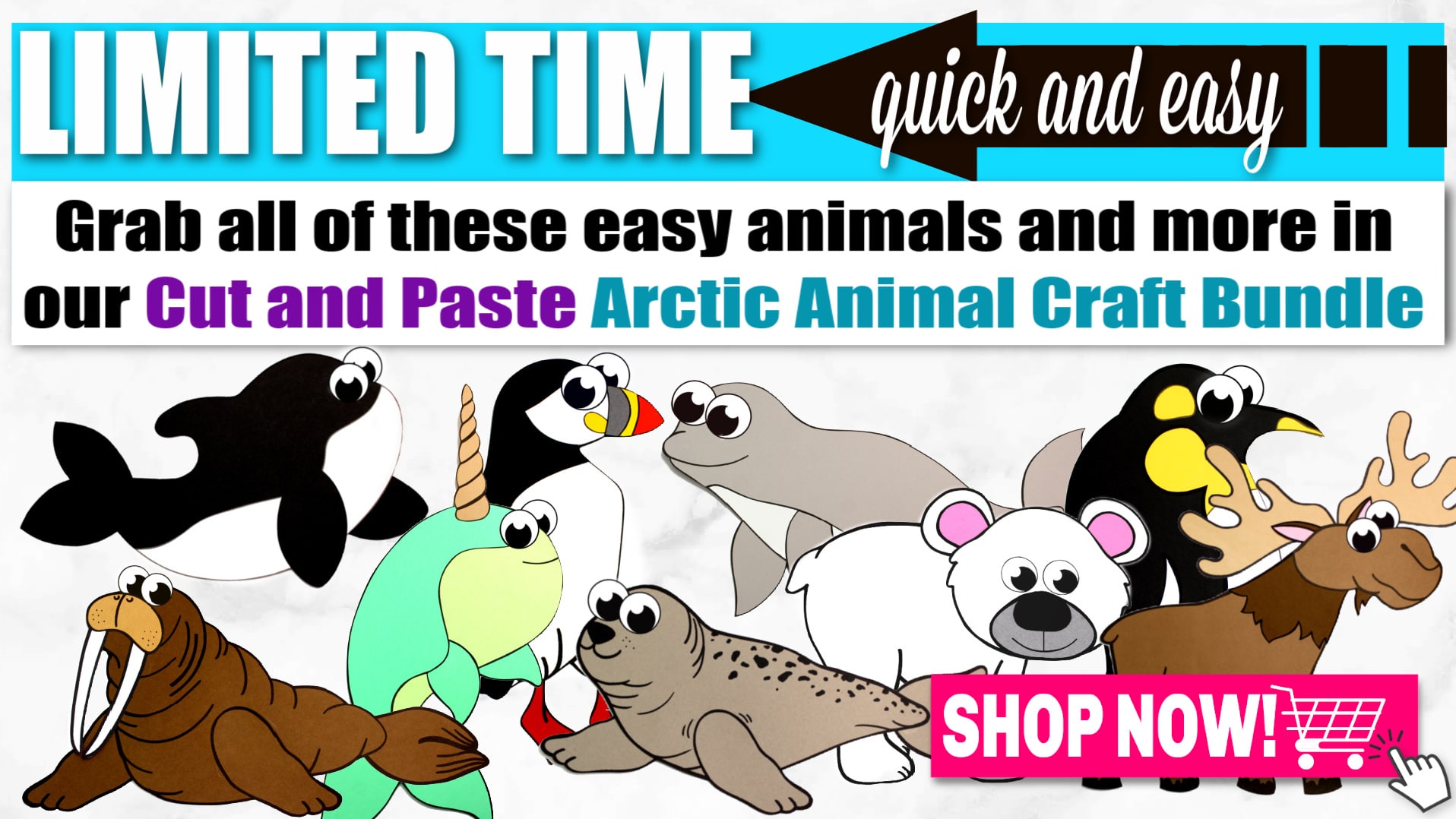 3. Rainy Day Activity
Add this paper preschool paper plate snowshoe hare craft to your list of rainy day activities.
While many preschoolers enjoy rainy days outside, it's best to have some indoor craft activities like my arctic animals crafts to keep your prek kids busy.
You can use this super cute paper plate craft idea as part of your list of rainy day activities that are non-messy and super easy for younger kids to do with minimal supervision.
Keep scrolling to get your very own arctic hare craft today and start exploring the arctic with your little ones and their paper arctic hare buddies!
Arctic Rabbit Hare Craft Supplies Needed:
Printable Arctic Rabbit Template (FOUND AT THE BOTTOM)
Now that you have some clever ways to use this preschool arctic rabbit craft, I invite you to use other arctic animals activities to include polar bear, arctic fox, penguin, and walrus crafts. I'm confident that your family will enjoy making arctic animals together!
Arctic Hare Craft Instructions:
After you've printed your rabbit template on your favorite color cardstock paper or use the colors as instructed on the template, go ahead and cut out the body parts.
Another fun way to enjoy this arctic animal craft friend is to print the hare template on white paper and color him first. Then cut and glue him together.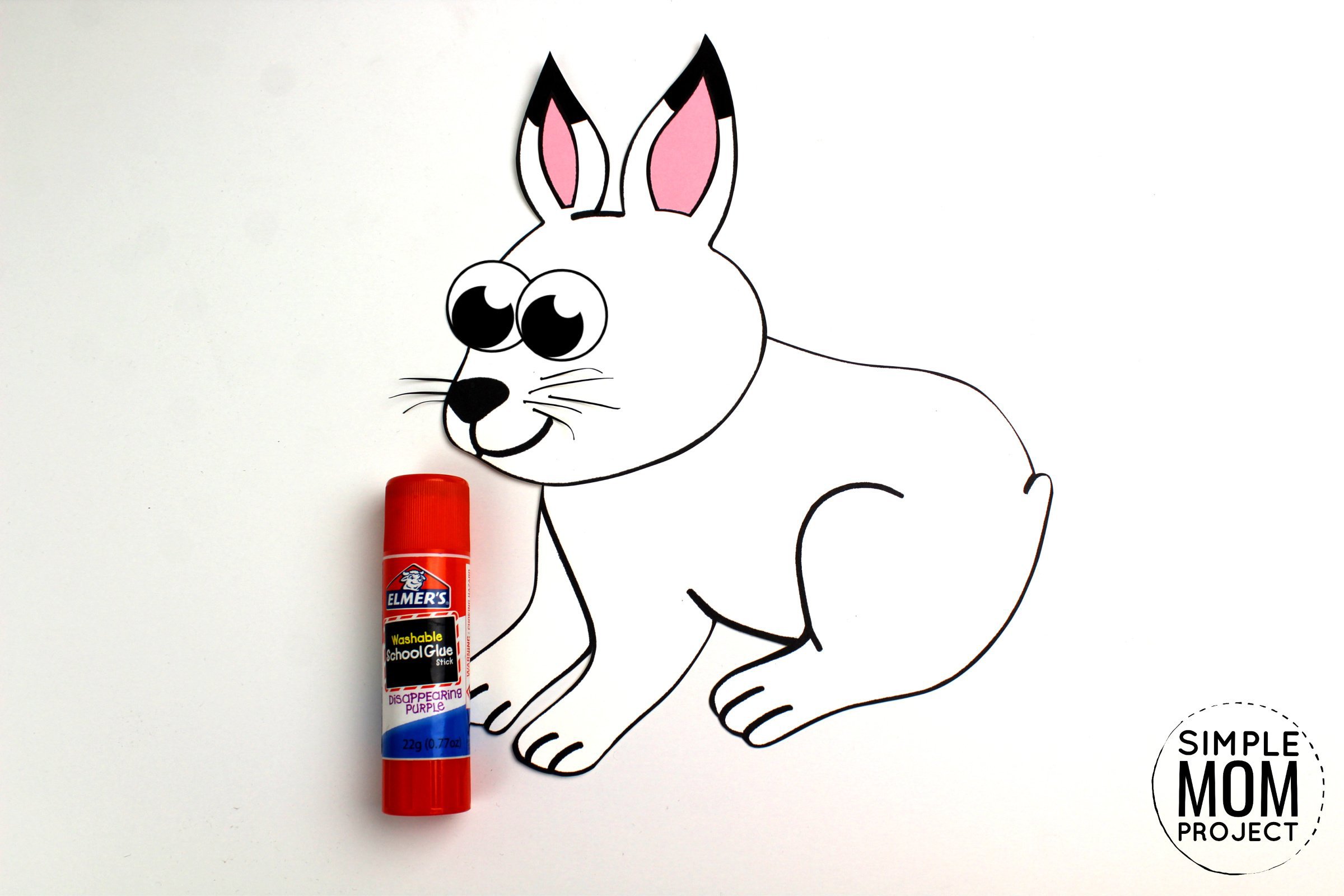 Next, simply glue all the pieces together. This ocean craft is so easy and perfect for kids of any age. My toddler and 6-year-old alike loved making him.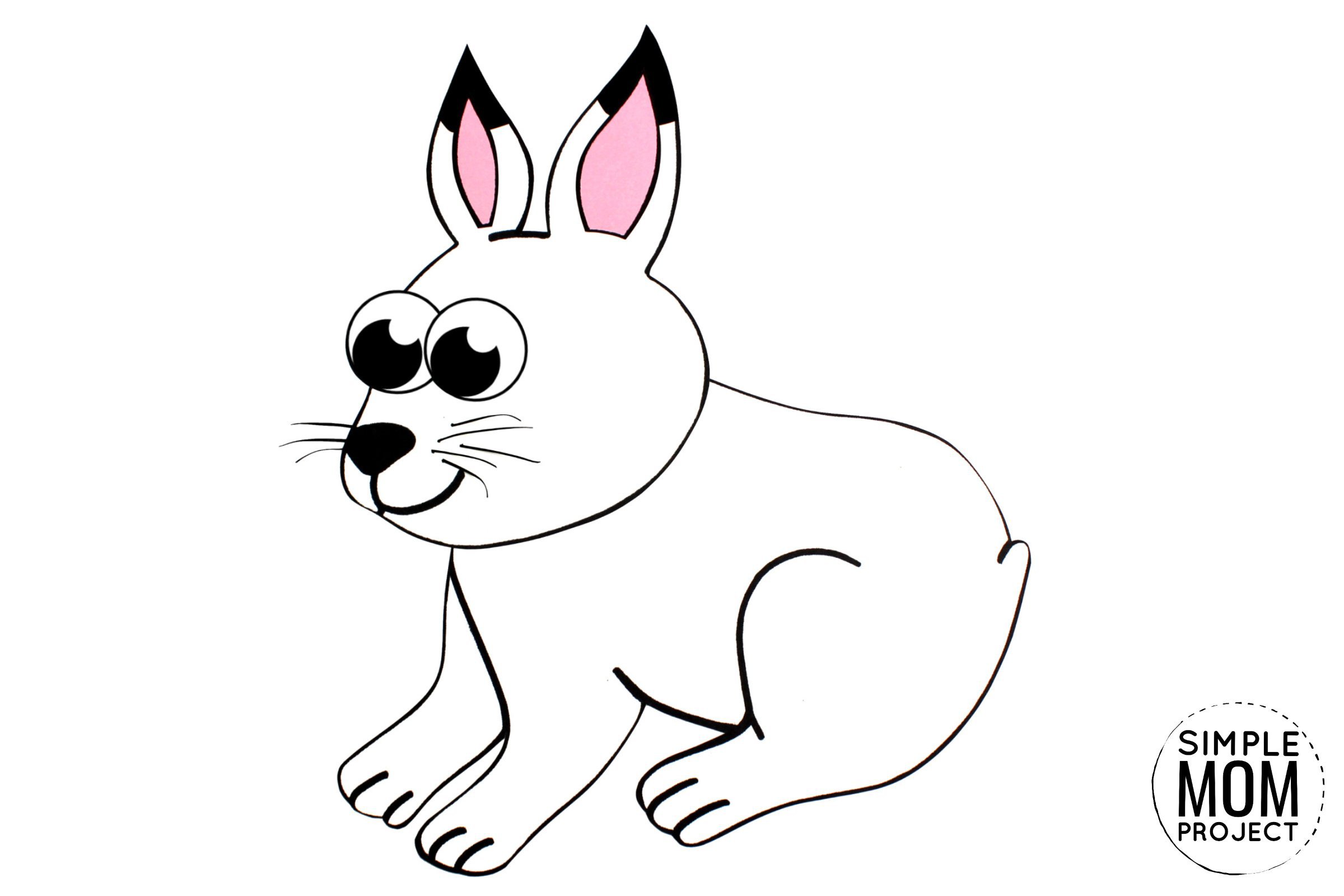 Free Printable Arctic Hare Template: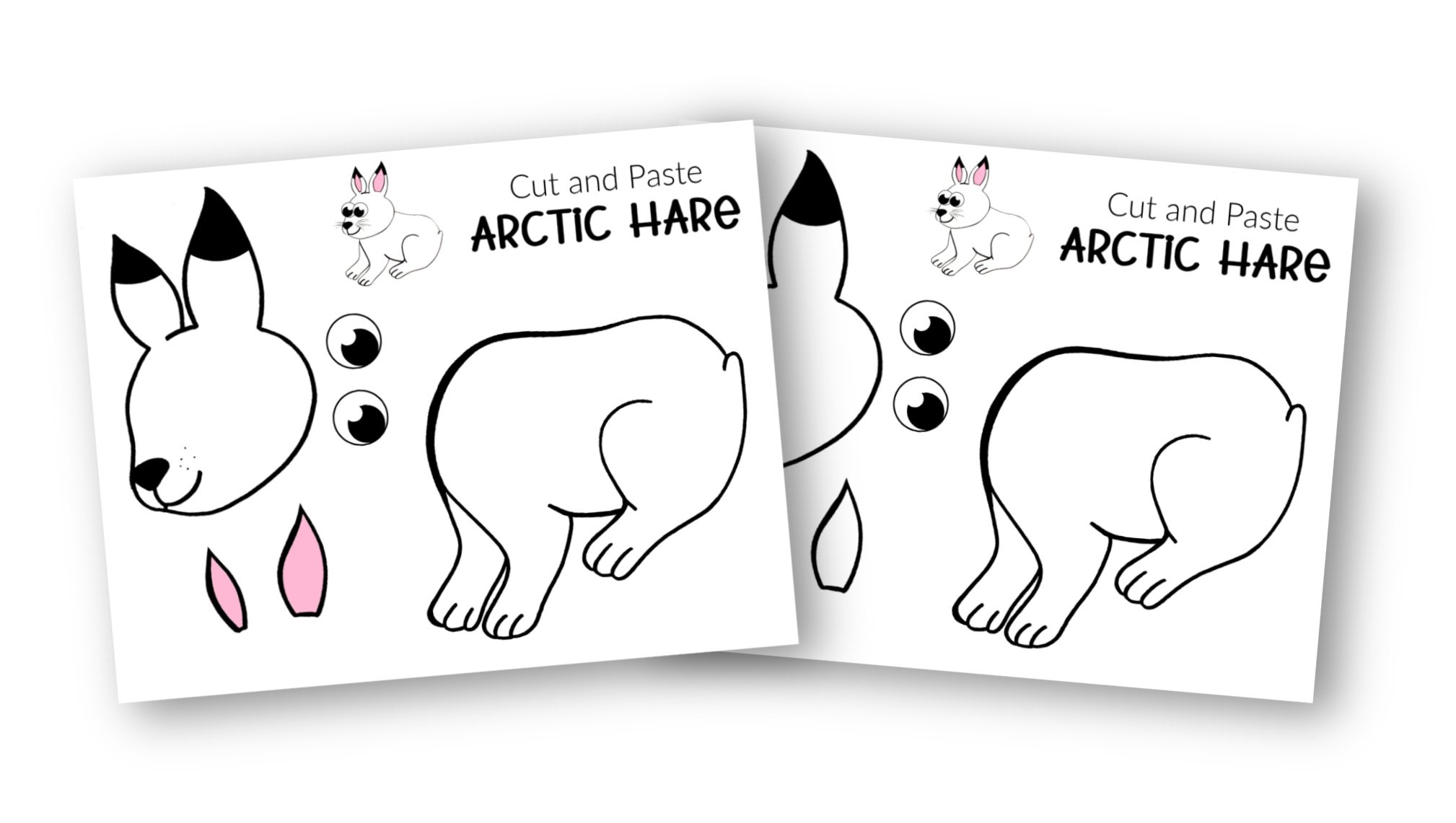 Don't forget to share your ocean learning plans in the comments. Need more arctic fun? Check out our packed list of printable arctic animals for simple craft fun with your little ones.
When you have finished, be sure to share your creation on Simple Mom Project's Facebook Page and follow me on Pinterest!

Kaitlen D.
More Fun Arctic Animal Crafts: