Fall is in the air now and whether you are looking for a simple coloring page or a more in depth autumn craft activity like string art, you've come to to the perfect spot.
We have created 10 large leaf templates to be used however you wish.
Be sure to check out our list below and how we plan to use these free printable leaf templates.
Are you looking for autumn leaf craft ideas to use for autumn crafts for kids? If so then these free printable large leaf templates will give you what you seek. These fall leaf stencils can be used as a creative coloring page for preschoolers or a painting project for fall.
These 10 large leaf craft template ideas will provide you with a variety of leaves to use in your fall and autumn craft sessions. Whether you're a preschool teacher or parent to preschoolers, these leaf templates, stencils, and patterns will provide you with the best starting point to enjoy leaf crafts together.
This cut out leaf template printable features a few different pattern options to use as a stencil on construction paper for construction paper crafts for kids or a simple autumn leaf craft that helps your preschoolers build a centerpiece for their family.
Using these leaf templates to create a fall flower leaves pattern centerpiece, wall hanging, or a family greeting card for the fall season will inspire your kids to give thanks to everyone in their life.
Finding crafts such as my free printable large leaf templates stencils and patterns to encourage your kids to show thanks and gratitude during any and all seasons is an easy way to educate your kids of the importance of being thankful for their family and for the blessings God has provided. 
While many families opt to create different crafts for kids during the fall, I like offering my kids a simple craft projects to celebrate the autumn season.
Free Printable Large Leaf Templates, Stencils and Patterns
Below you'll find a list of amazing ideas to use this leaf craft for toddlers in your everyday life. The project is easy and fun all the while using easy paper stencils and leaf templates to encourage your kids' creativity.
Ways to Use These Leaf Templates
1. Perfect Painting Activity
These printable leave outlines make the perfect painting activity. You can either do them with a brush, watercolors or even finger painting!
2. Coloring Sheets
Not into the mess of painting? No problem! Pop out those crayons, markers or colored pencils and turn these leaf patterns into coloring sheets! You can even make this an activity for the entire family! If your preschoolers aren't into the leaf stencils, they will love our free printable pumpkin templates instead.
3. Make a Banner!
I am all about saving money where I can. Diapers are not cheap. So rather than buying autumn fall decorations, we plan to turn these leaf stencils into a beautiful fall banner.
As you can see there are many ways to incorporate these leaf templates into your kids' daily life. Since many preschoolers are on vacation a few times during the autumn and winter season, it's important to have valuable resources around to keep your kids busy.
This leaf craft for toddlers is an easy DIY pattern stencil that any kid can transform into their favorite fall craft idea.
This paper craft for toddlers will provide you with ample resources to keep boredom at a minimum, all the while allowing your kids to enhance their fine motor skills, language development skills, and imagination.
My list of amazing ideas to use this free printable large leaf templates should inspire you to get crafting today with your kids.
Whether you opt to use these as part of your fall crafts or autumn celebration crafting, I'm confident that the kids will enjoy using their leaf templates to have hours of crafty fun with their classmates or siblings.
Printable Leaf Templates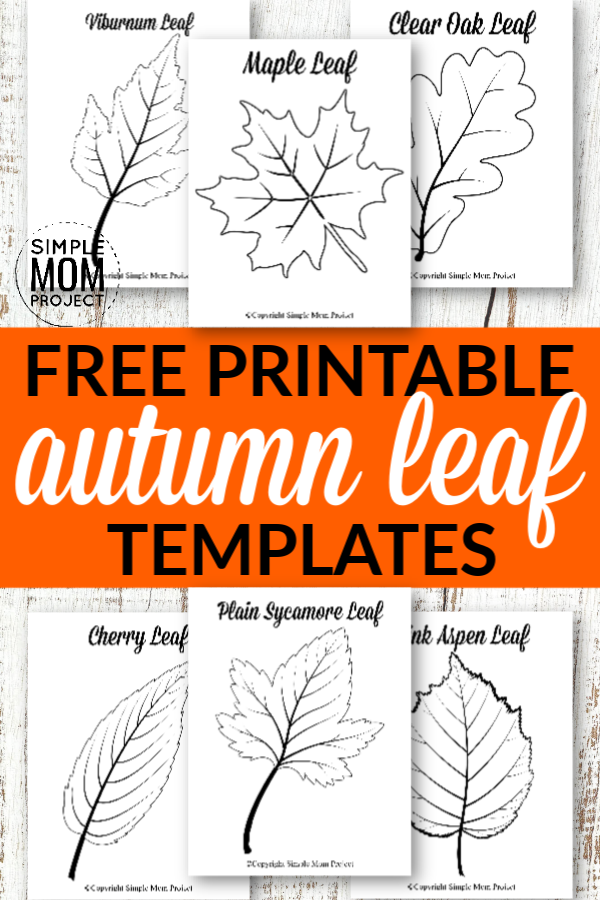 Print one or all of these easy leaf stencils by clicking the link below your favorite one.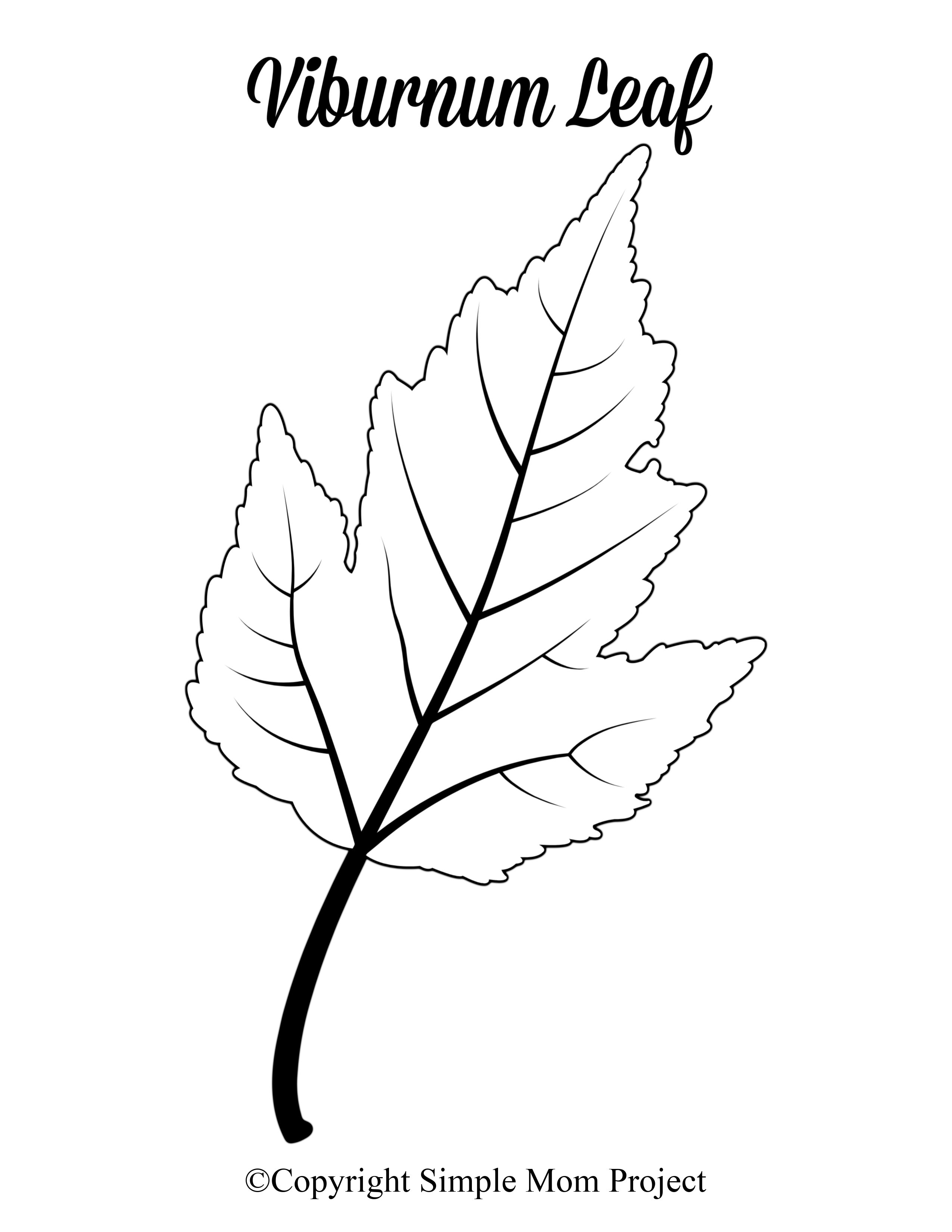 Comment below on how you plan to use these free printable leaf outlines!
Be sure to share how you're using our free printable large leaf templates on our Facebook page and follow us on Pinterest for more fun crafts for kids and templates for even more fun!

Kaitlen D.
More Fun and Fall Templates to Print: