Fall is in the air now and whether you are looking for a simple coloring page or a more in-depth autumn craft activity like string art, you've come to the perfect spot.
Today, we are going to share with you this free printable leaf template that will surely be loved by young children, preschool, kindergarten and early elementary.
Children will love the process of cutting, painting and sticking to transform this leaf template printable into an awesome decorative craft.
That's why we came up with creating 10 large leaf templates so your kids have plenty of choices.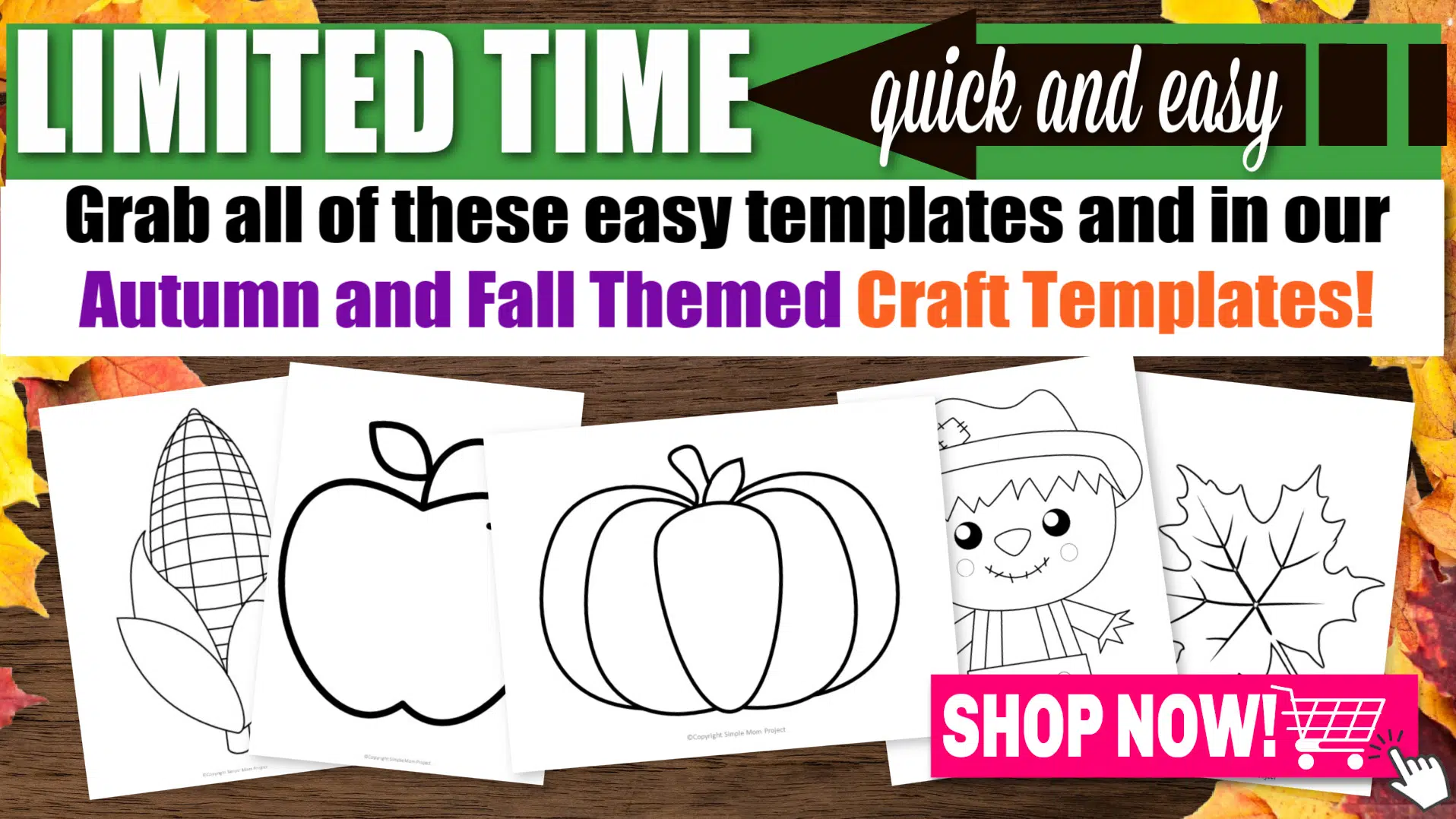 These fall leaf stencils can be used as a creative coloring page for preschoolers or a painting project for fall.
Cut out the free printable leaf outline and use it for coloring, stencils, school painting projects, classroom décor, crafts and more.
Making this easy leaf printable will encourage your kids to work on their fine motor skills, concentration, imaginations and creativity.
Every leaf stencil printable we included in this post is far from boring and so simple to do.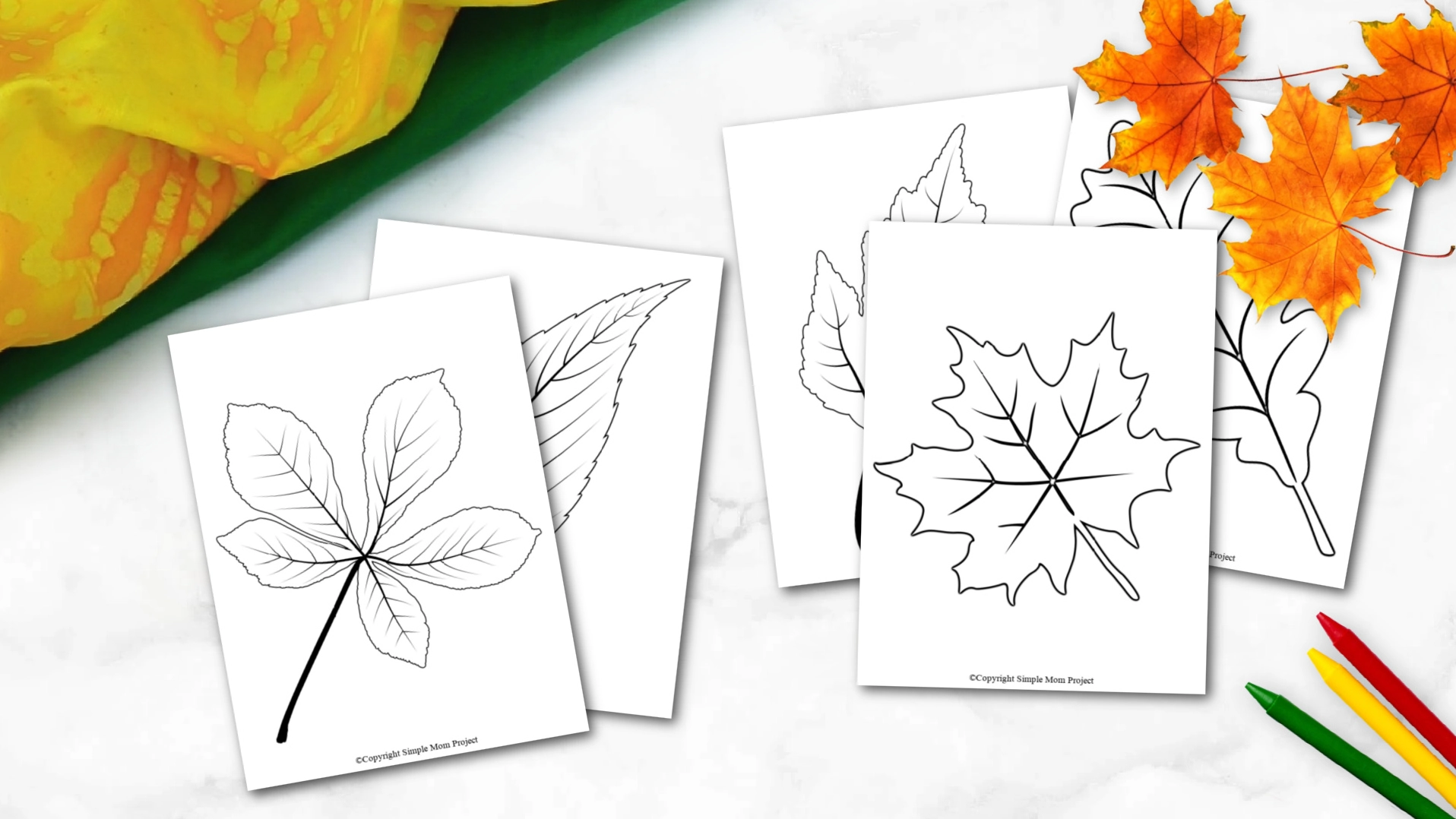 This cut out leaf stencil printable features a few different pattern options to use as a stencil on construction paper for construction paper crafts for kids or a simple autumn leaf craft that helps your preschoolers build a centerpiece for their family.
Using these free printable leaf stencils to create a fall flower leaves pattern centerpiece, wall hanging, or a family greeting card for the fall season will inspire your kids to give thanks to everyone in their life.
Finding crafts such as my free printable large leaf templates, stencils and patterns to encourage your kids to show thanks and gratitude during any and all seasons is an easy way to educate your kids of the importance of being thankful for their family and for the blessings God has provided.
While many families opt to create different crafts for kids during the fall, I like offering my kids simple craft projects to celebrate the autumn season.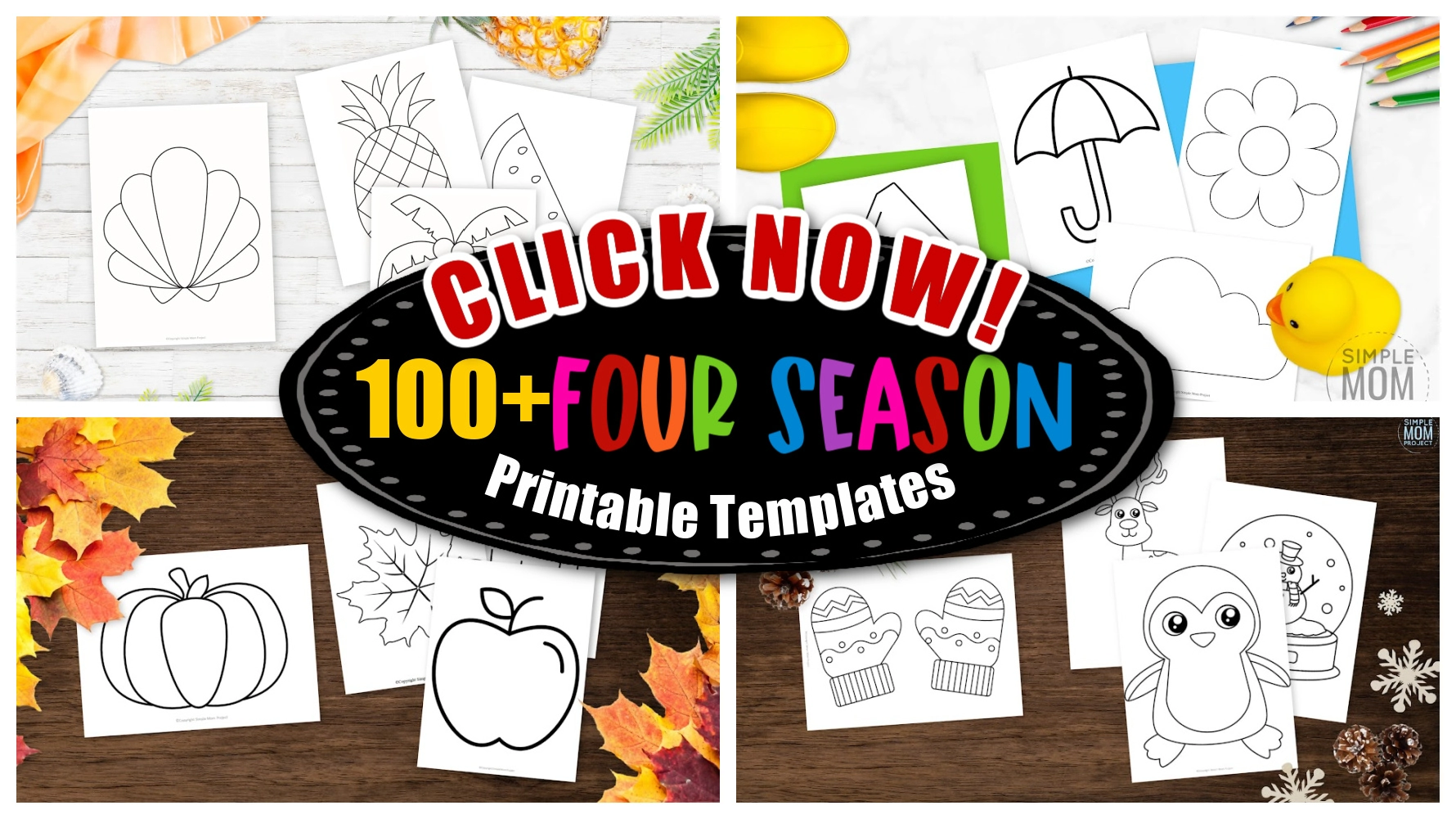 Free Printable Large Leaf Templates, Stencils and Patterns
Below you'll find a list of amazing ideas to use this simple leaf template for your kids' learning activities and routines.
Ways to Use These Leaf Templates
1. Perfect Painting Activity
These printable leaf outlines make the perfect painting activity.
You can either do them with a brush, watercolors or even finger painting!
Take out all the painting materials you already have in hand and print out whichever leaf patterns you prefer to use.
Have your child fill in this fall leaf template with bright colors.
Try putting the finished leaf template printable picture up on display by cutting it out then put it on a frame.
This free printable leaf outline craft would be perfect to hang up in your child's study room or classroom project area for autumn season.
2. Coloring Sheets
Not into the mess of painting? No problem!
Pop out those crayons, markers or colored pencils and turn these leaf patterns into coloring sheets!
You can even make this an activity for the entire family!
If your preschoolers aren't into the leaf stencils, they will love our free printable pumpkin templates instead.
These free printable leaf stencils are perfect during the weekend.
Get all the 10 free printable leaves and invite your child's friends to come over.
It's a great way to encourage the young ones to work as a team and interact with one another.
3. Reading Stories to Children
Make story time with your child a routine, a good book helps children develop their basic language skills.
Make reading and decorating this leaf stencil printable a fun part of your child's everyday life.
If your kids are having a great time making their own free printable stencils.
Be sure to pair this leaf template printable with some few interesting children's books.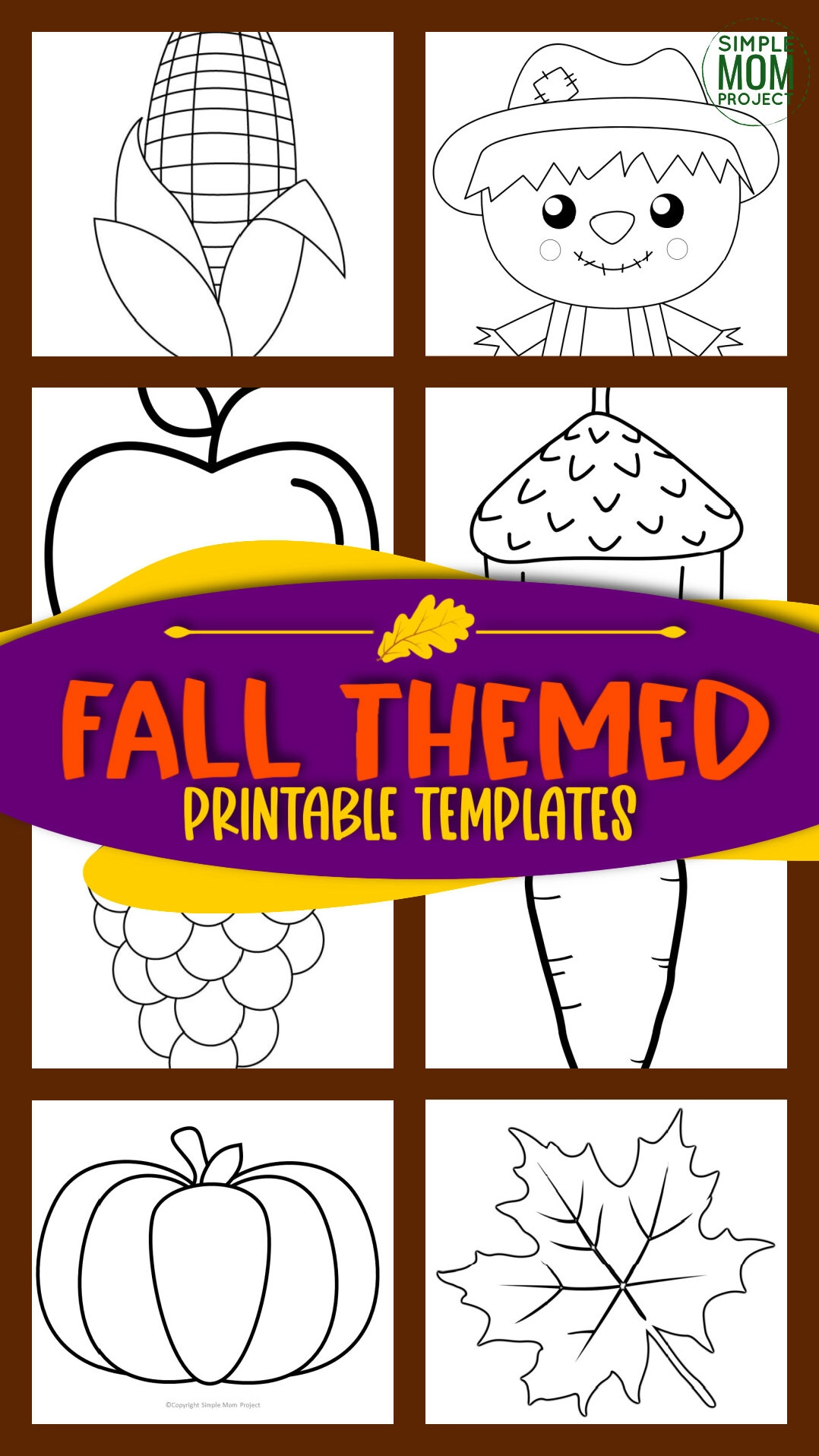 4. Cute Leaf Invitation Card
You don't have to checkout and purchase expensive materials for your upcoming event when you can turn this simple printable leaf template into creative invitation cards.
Let your little one pick which from these 10 free printable leaves they want to use.
Print on white cardstock paper the leaf patterns to cut out.
The most fun part is, you can print different leaf stencil size any way you like.
Have your child color and design this free leaf printable however they want.
Using a sharpie, write down all the party details on the leaf printable.
You can also add decorative items such as glitter glue, sequins and beads on your cute fall leaf template cards.
Create as many printable leaves invitation cards as you want, and share it to your friends and family for a fun autumn party!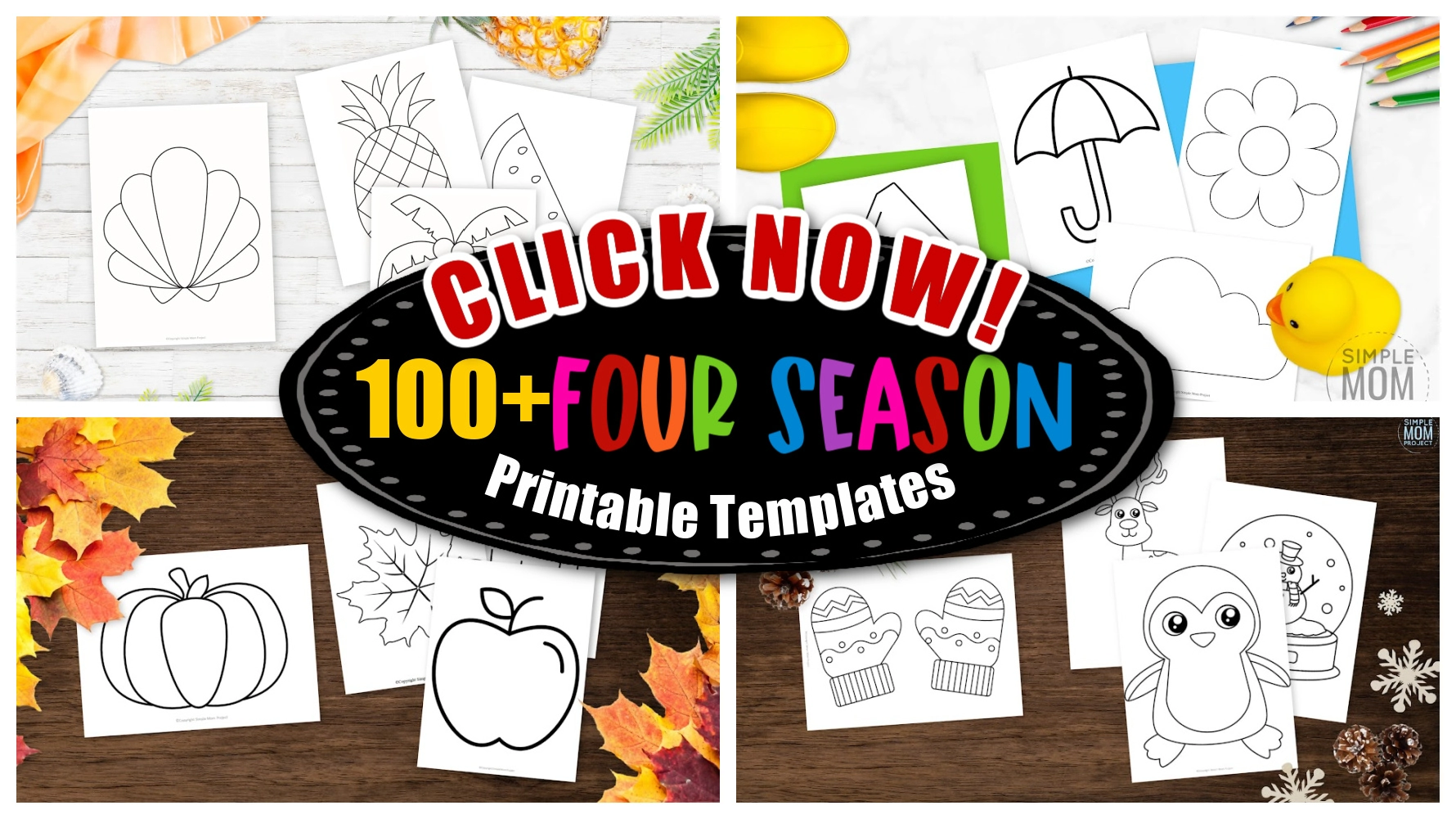 5. Make a Banner!
I am all about saving money where I can. Diapers are not cheap.
So rather than buying autumn fall decorations, we plan to turn these leaf stencils into a beautiful fall banner.
As you can see there are many ways to incorporate these leaf templates into your kids' daily life.
Since many preschoolers are on vacation a few times during the autumn and winter season, it's important to have valuable resources around to keep your kids busy.
This leaf craft for toddlers is an easy DIY pattern stencil that any kid can transform into their favorite fall craft idea.
This paper craft for toddlers will provide you with ample resources to keep boredom at a minimum, all the while allowing your kids to enhance their fine motor skills, language development skills, and imagination.
My list of amazing ideas to use this free printable large leaf templates should inspire you to get crafting today with your kids.
Whether you opt to use these as part of your fall crafts or autumn celebration crafting, I'm confident that the kids will enjoy using their leaf templates printable to have hours of crafty fun with their classmates or siblings.
Free Printable Leaf Templates
Print all of these easy leaf stencils by sending them directly to your inbox!
Comment below on how you plan to use these free printable leaf outlines!
Making this free printable leaf outline helps your preschooler to focus on details while being relaxed.
This leaf template printable will inspire your little one to create lovely DIY crafts out of inexpensive materials.
Don't forget to comment down all the awesome experiences you and your kids have shared in using this simple leaf template.
When you have finished, be sure to share your creation on Simple Mom Project's Facebook Page and follow me on Pinterest!

Kaitlen D.
More Fun and Fall Templates to Print: