Do you love taking trips to the zoo with your family? Great news!
Today, we are going to share this free printable reindeer template for toddler, preschool, kindergarten and grade school kids.
Making this simple printable reindeer outline template is a fun way for children to develop creativity, focus, motor skills and color recognition.
Cut out the reindeer clipart and use it for sewing patterns, making crafts, stencils and coloring sheets.
Get the printer ready!
You will want to print as many cute reindeer templates as you want to share with your family and friends during the winter break.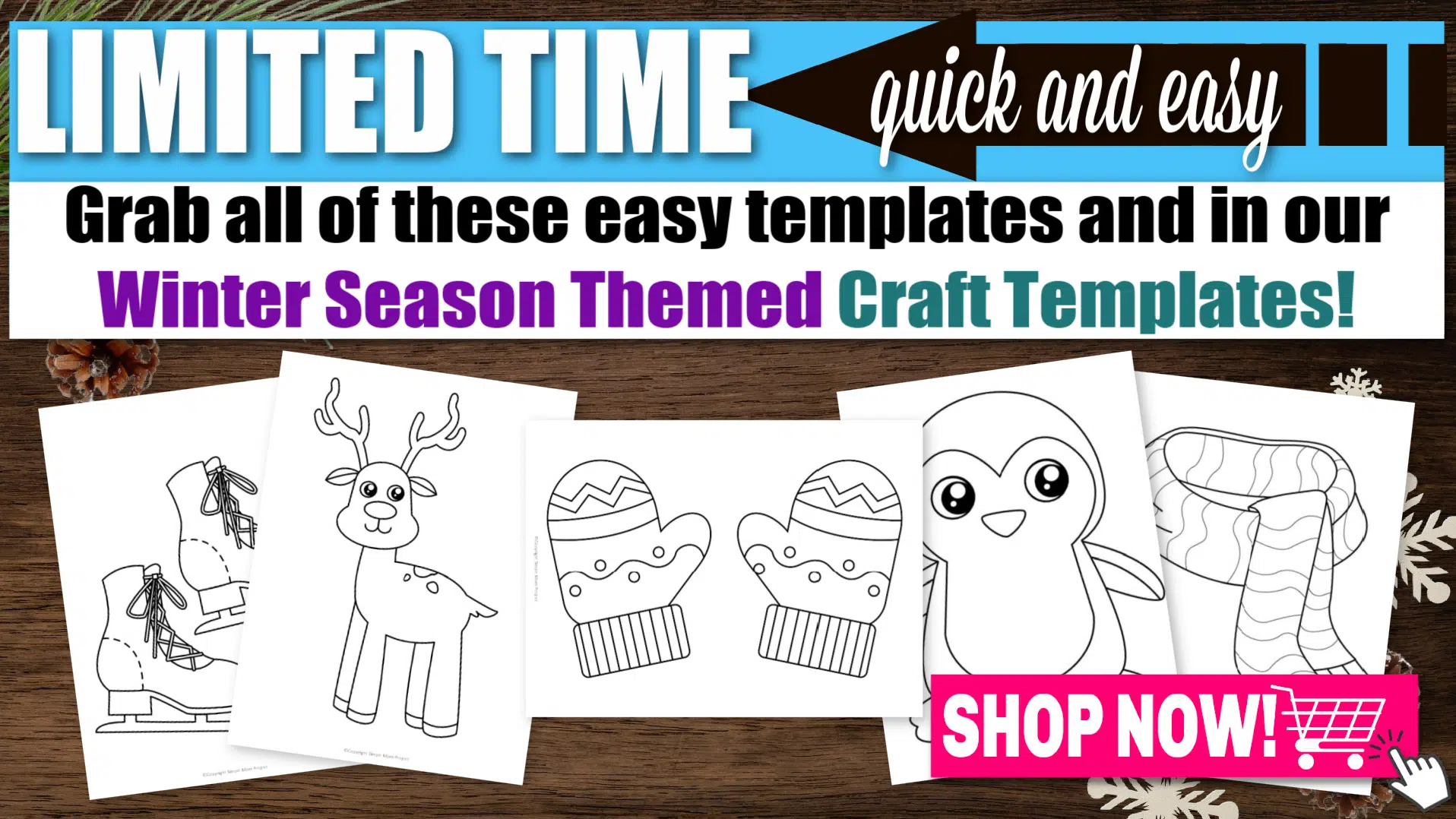 *By the way, this post may contain affiliate links which means I may receive a small commission at no additional cost to you if an item is purchase through that link. For more information, click here.*
Free Printable Reindeer Template
Reindeer Template Materials Needed:
Printable Reindeer Template (FOUND AT THE BOTTOM)
Make your child's finished reindeer template a forever memory by laminating it! We use this laminator and cannot express how much we love it! It is not only inexpensive, it is SO easy to use!
Your kids will love seeing how much you adore their art work when you laminate and display it for years to come!
Are you looking for more winter templates? Check out this Snowflake, Penguin and Snowman template for your kids
Ideas for Reindeer Template
Here's a few lists of incredible ideas on how to incorporate this free printable plush-like reindeer template in your child's daily life.
1. Amazing Reindeer Facts
If you plan to study reindeers with your preschooler this coming weekend, you will want to be sure to include this simple printable reindeer craft template.
Did you know that reindeers are mammals?
These animals are part of the deer family along with moose and elk and they are also called caribou.
Did you know that both male and female reindeer grow antlers?
Reindeers live up to 15 years!
There are so many interesting facts about this animal you will want to share with your little one.
2. The Best Reindeer Books to Read
Reading a story together is a wonderful opportunity for you and your child to connect.
It will help your little one relax their mind as well as improve their language skills.
If your kids are having fun working on this easy printable reindeer template, be sure to pair it with one of these good books.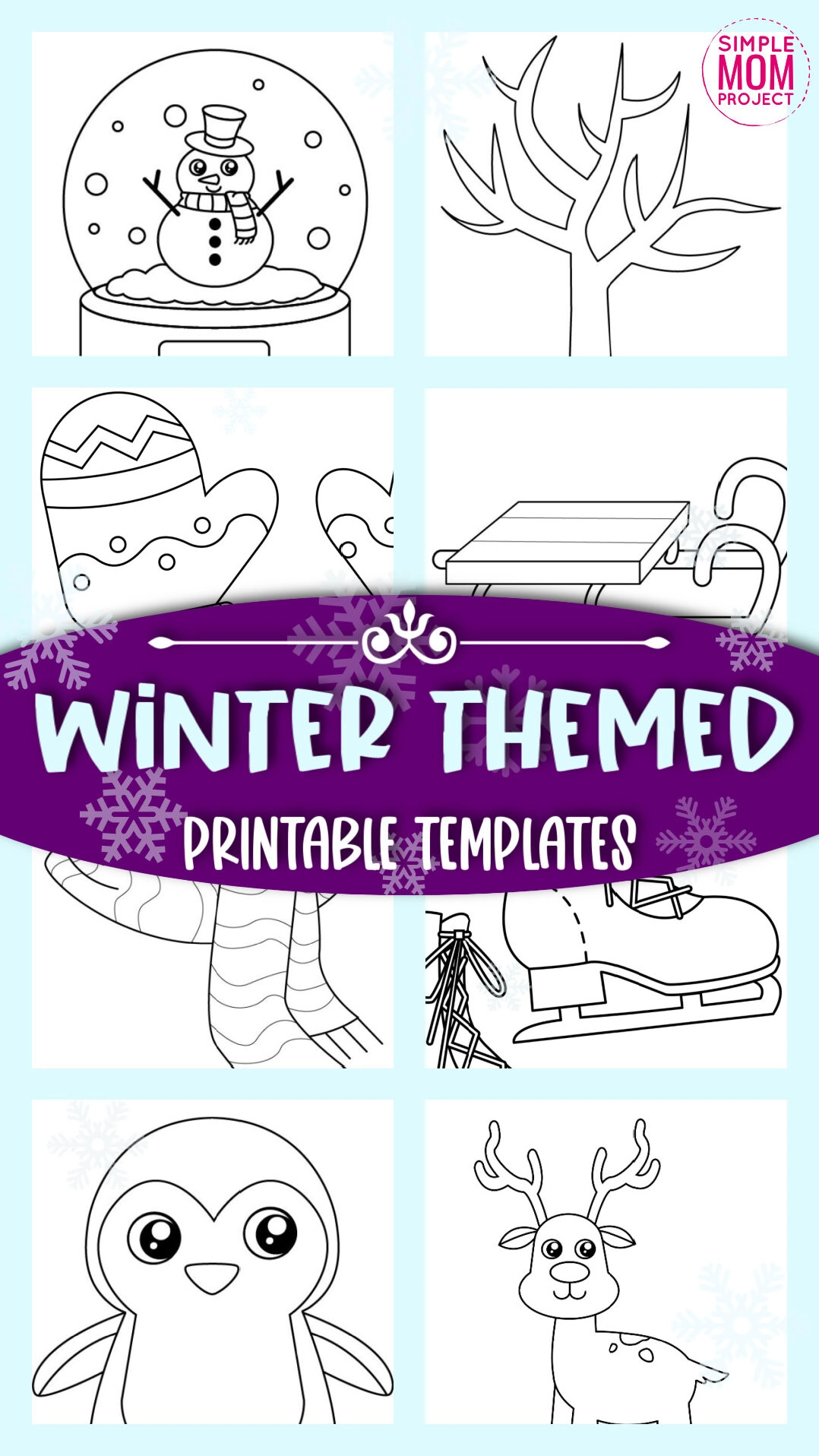 3. Easy Lollipop Reindeer Craft
The lollipop reindeer craft can be completed with a printable template that requires preschoolers to simply color, cut out and paste the reindeer shapes.
Trace the reindeer's face on cardboard and cut it out – be sure to leave a hole for the nose.
Have your child paint the reindeer however they want.
Cut the antlers out from the felt paper and glue on the reindeer's head.
Draw a smile and glue the googly eyes for the goofy look.
And lastly, stick the large lollipop to the center hole using adhesive tape.
4. Handprint Reindeer Craft
Kids will love making their own DIY friendly reindeer craft this winter break.
Trace and cut out the reindeer's face on cardboard or cardstock.
Using a black sharpie, draw the eyes and mouth of the reindeer.
While for the nose, we glue on a large red pom pom.
Next, trace your little crafter's hand twice onto a brown construction paper and cut it out.
Glue on the handprints behind the reindeer's head to make it as the antlers.
You can make these handprint reindeers as many as you want and glue it onto a plywood with cute snowflakes in the background.
Display it anywhere in your home.
We hope you enjoyed all these awesome ideas in using this free printable reindeer template with your toddler, preschooler and kindergarten.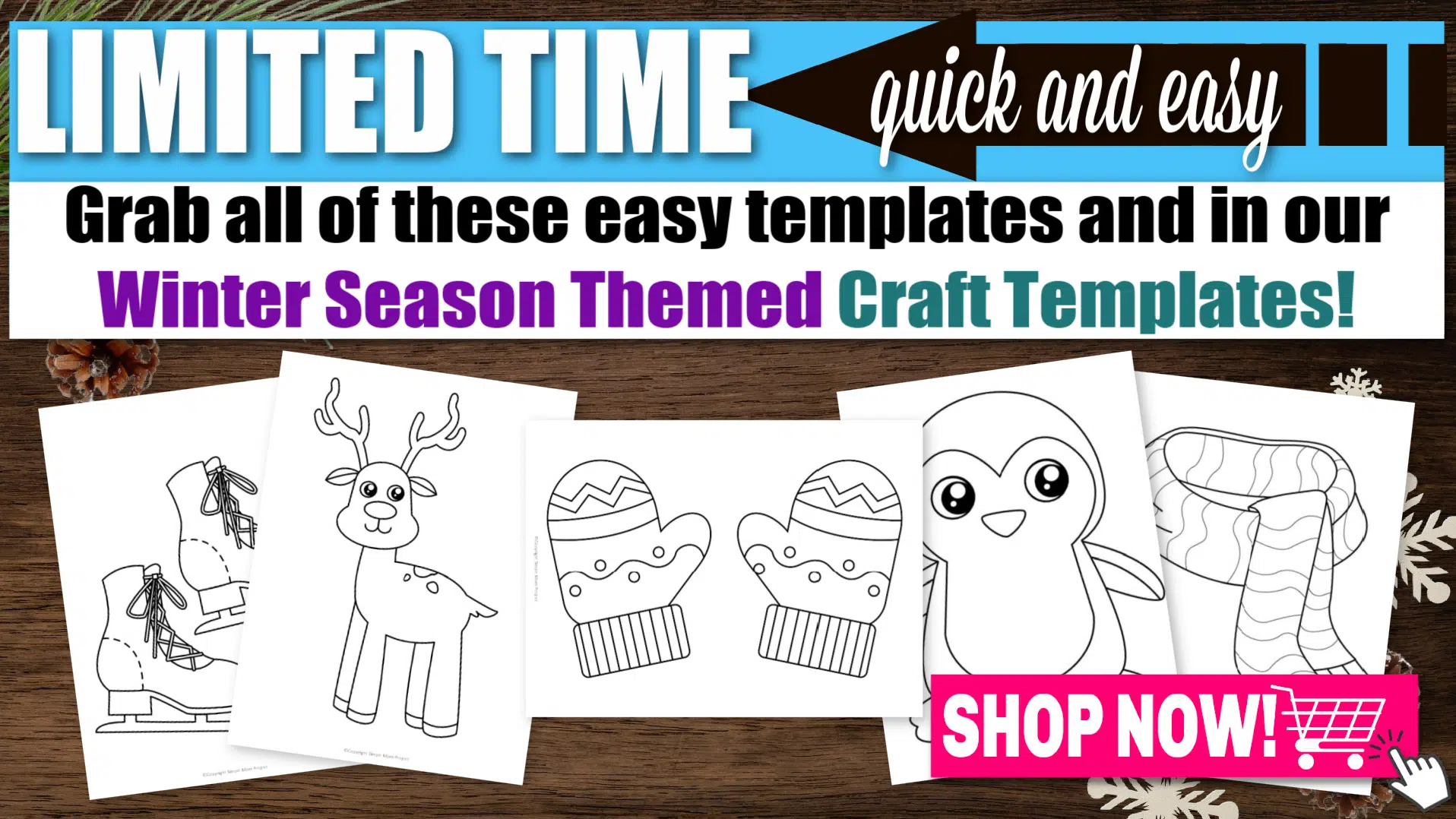 Printable Reindeer Template:
Are you looking for an exciting way to keep your little one active during the cold season?
This black and white reindeer drawing template is perfect to improve your child's decision making, they can design and use the cute reindeer template however they like.
Having a lot of fun making this easy printable reindeer template with your children?
Don't forget to share all your fantastic experiences in the comment section.
When you have finished, be sure to share your creation on Simple Mom Project's Facebook Page and follow me on Pinterest!

Kaitlen D.
More Wonderful Winter Template