If you're looking for some spring craft activities that you can do with your family and friends, make sure to try these free printable rabbit craft templates!
Our simple printable paper bunny craft template will give kids the opportunity to work on their fine motor skills, color recognition, focus and creativity.
Use the free printable rabbit craft template as a sample for preschoolers who are learning the letter R.
You can also turn the cut-out bunny crafts into stencils, DIY fun crafts, origami paper projects and classroom decorations.
Scroll down to see the bunny craft ideas, step-by-step instructions and video tutorials.
At the end of the page, we included some related posts for follow-up fun craft activities.


Need more crafty fun? Check out our Rabbit, Letter R and Rooster craft.
 T
hey are perfect for those days when staying indoors is the only thing your family can do!
*By the way, this post may contain affiliate links which means I may receive a small commission at no additional cost to you if an item is purchase through that link. For more information, click here.*
Free Printable Cut and Paste Rabbit Craft
Ideas for Easy Preschool Paper Rabbit Craft
Below are the lists of wonderful ideas on how to incorporate this free printable rabbit craft template in your daily life with your kids.
1. Children's Rabbit Books
Every time parents read a book to their kids, we help grow their curiosity and memory.
Reading together has always been our favorite bonding before going to bed.
When your child is done with this printable bunny rabbit craft, we have lots of great story books for you.
2. Fun Rabbit Themed Party
Planning to throw a children's party this month?
We've got some great party ideas for you that include this free printable rabbit craft template.
When your kids have finished lots of finished rabbit crafts, use it for the banner design, cupcake toppers, invitation cards or giveaway gifts.
Cut out the rabbit shape template and glue it in front of a folded construction paper.
Use a glitter pen or black markers to write down all the party details.
Put the card in an envelope and distribute it to your family and friends.
Now let's make creative handmade giveaways for all the guests.
Let your child paint the mason jars and glue the cut-out bunny craft onto it.
Add decorative items such as pink ribbons, glitters or beads.
Fill up the mason jar with sweet treats like candies, marshmallows and chocolates.
For more handmade craft giveaway designs, we highly recommend the following: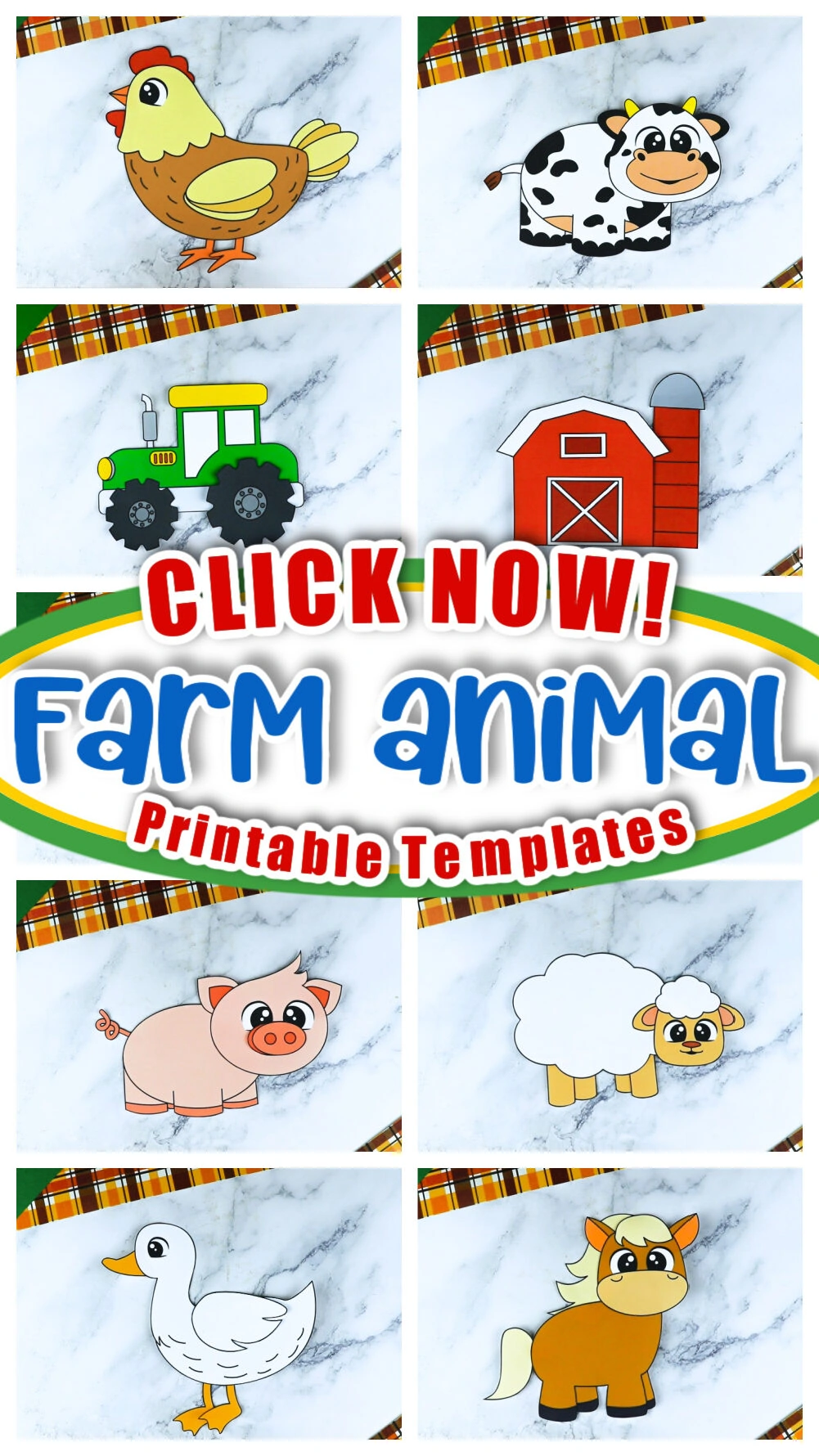 3. Paper Plate Bunny Mask
After making this free printable rabbit craft template, we thought it would be fun to create a bunny mask using simple craft supplies.
Get a paper plate and start cutting out the holes for the eyes.
Cut the bunny ears out from a pink cardboard and glue it on top of the paper plate.
Glue a pom pom ball for the nose and pipe cleaners for the whiskers.
Lastly, use a black sharpie to draw a smiley.
Add elastic strings on each side of the paper plate so your child can wear it or glue a popsicle stick on the side of the paper plate for the handle.
4. DIY Paper Cup Rabbit Craft
This free printable rabbit craft template made us discover a lot of easy DIY crafts using recycled materials you probably already have at home.
Have your child paint the paper cup pink or whichever color they like.
Trace the bunny ears onto construction papers and cut it out.
Glue the cute ears, googly eyes and pom pom bunny tail on the paper cup.
Use a colored pen to draw the nose and mouth of the bunny.
This fun spring craft is perfect for children who love to do imaginative play.
We hope your toddler, preschool and kindergarten kids will boost their skills in making this free printable rabbit craft template.


Rabbit Craft Supplies Needed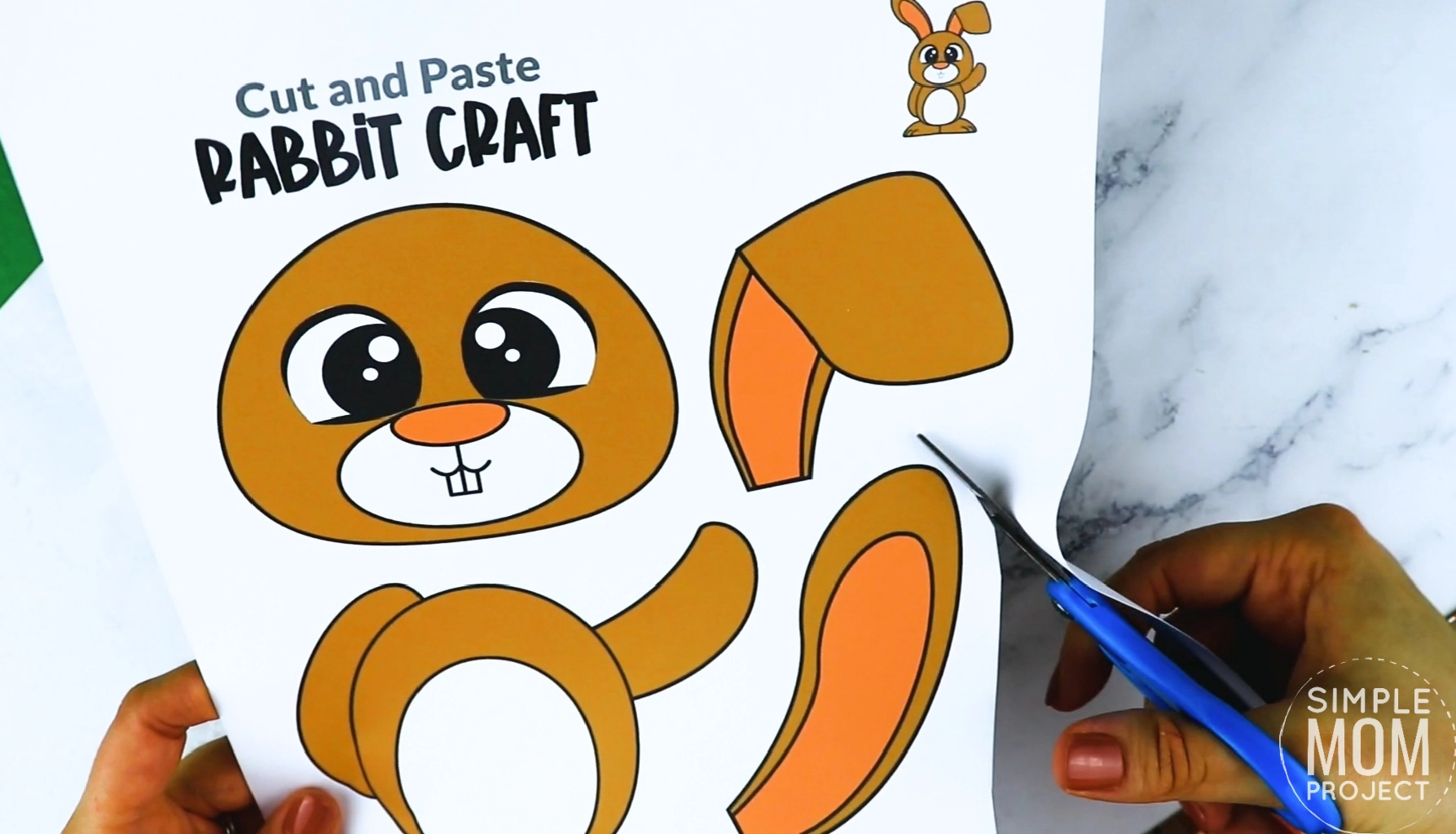 Printable Rabbit Template (FOUND AT THE BOTTOM)
Keep scrolling to get your very own rabbit craft today and start with your little ones and their farm animal craft buddies today!
Rabbit Craft Instructions
These adorable bunny crafts are perfect for the weekend or spring season.
Print the free printable rabbit craft template your little one likes to make first.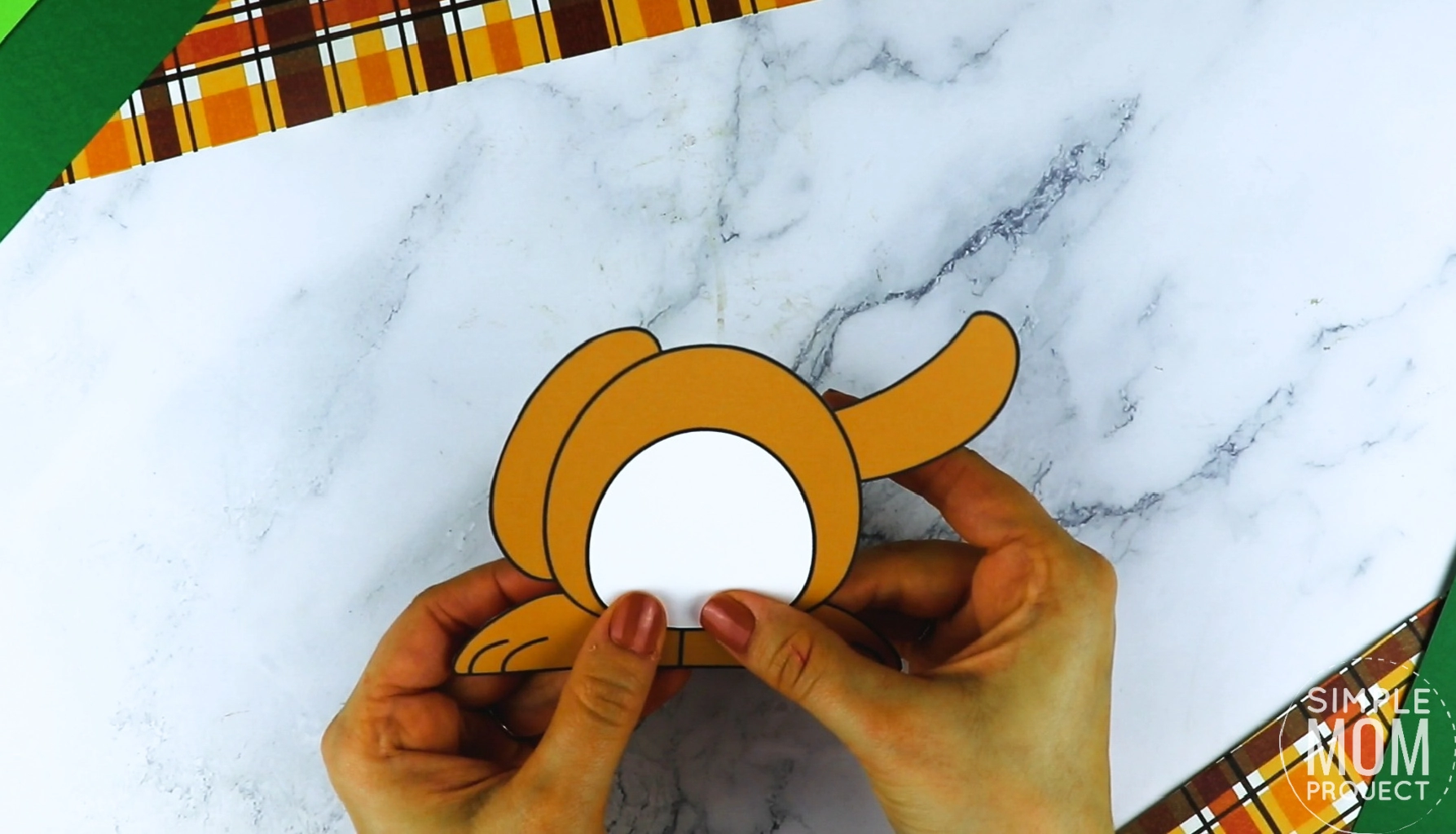 Using a pair of scissors, cut out the simple craft into individual pieces.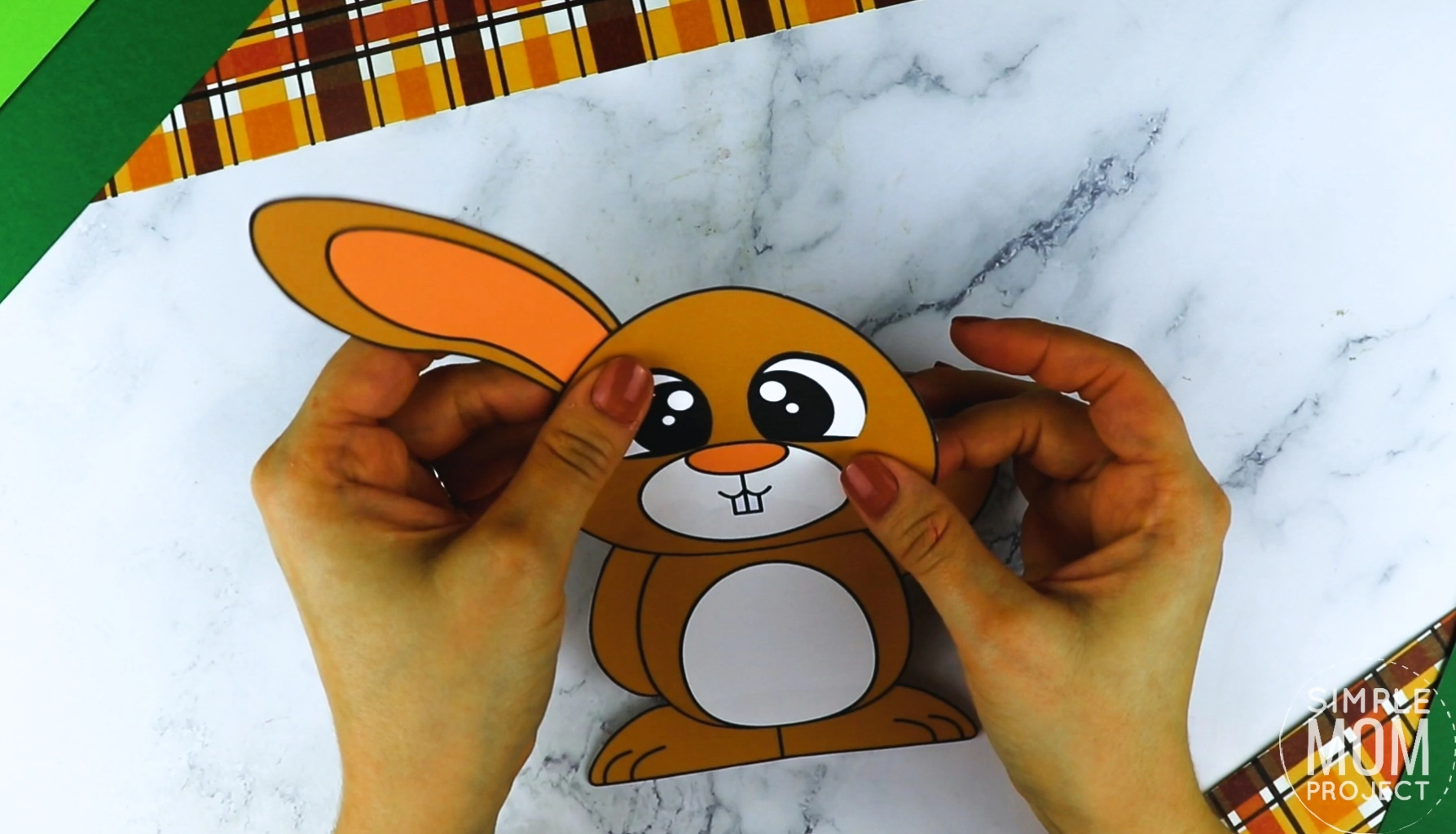 Use a glue stick to attach the bunny head and feet.
Finish it off by gluing the bunny ear at the top of the head.
Now your cute bunny craft is ready to hop around at your home.
More Options to Choose:
You can print the blank version and trace the cut outs on card stock paper for a sturdier rabbit craft,
Print the rabbit template in color for a simple and easy rainy day craft or,
Print the blank rabbit template and use it as a fun coloring sheet activity and then glue the pieces of the rabbit craft together.
Free Printable Rabbit Craft Template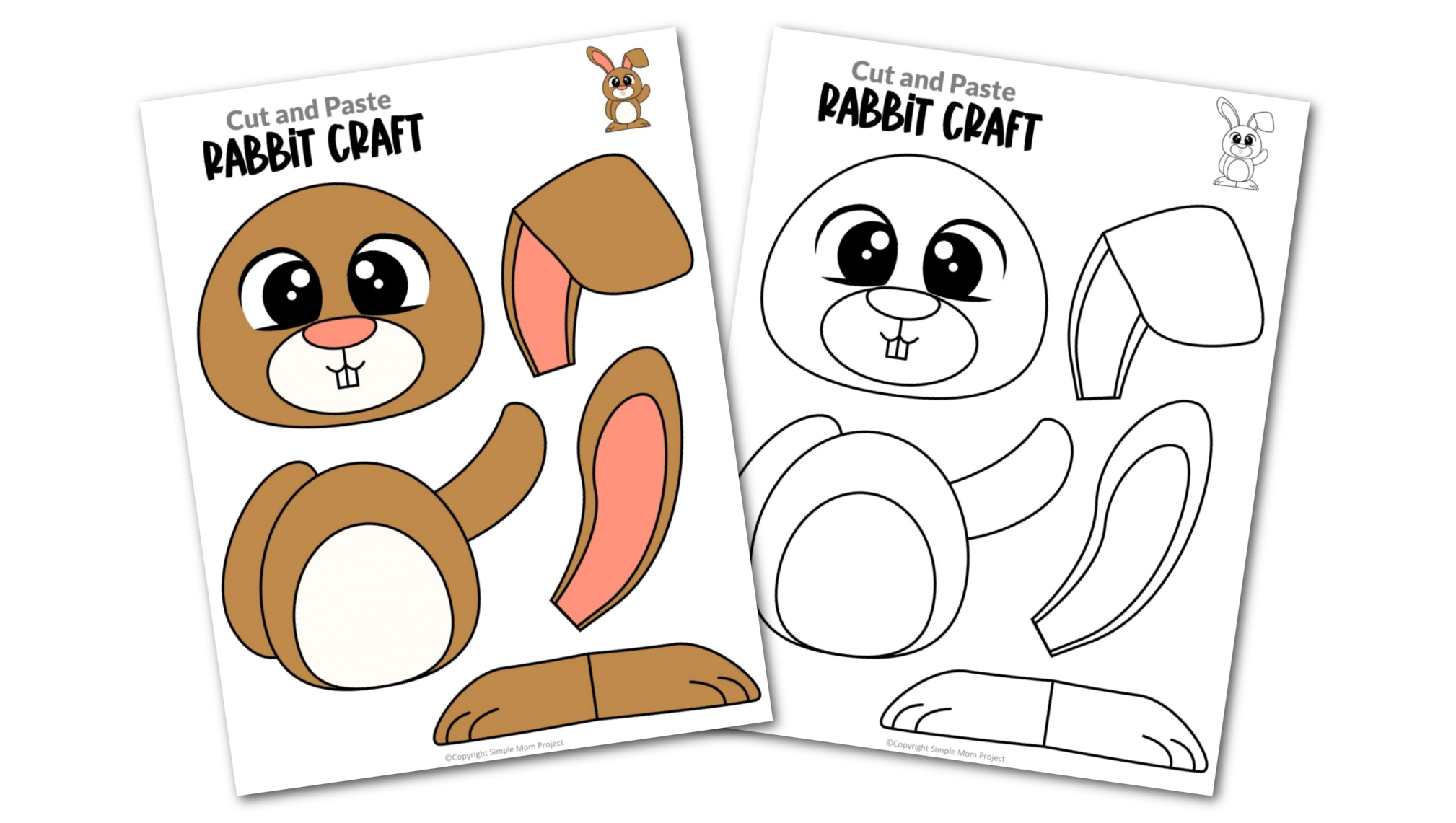 In these free printable templates, you can download the two pdf files.
There are basic black and white rabbits where your toddlers and younger kids can fill in with beautiful colors.
There are also colored rabbit crafts for preschooler
Don't forget to share your learning plans in the comments.
Need more farm animal fun? Check out our packed list of farm animals for simple craft fun with your little ones.  
When you have finished, be sure to share your creation on Simple Mom Project's Facebook Page and follow me on Pinterest!

Kaitlen D.
More Fantastic Farm Animal Crafts