It's time to continue on our farm animal puppets with this simple printable cat paper bag puppet template.
All you need are a few simple materials including our basic printable cat template and paper bag to make this cute preschool hand puppet craft.
The printable cat template is perfect for learning the interesting facts about cats and the letter C sound.
It's also a great way to work on practicing those scissor skills and color recognition without getting bored.
We made sure to include step-by-step instructions and tutorial video in this post to guide your kids in building their own paper bag cat puppet craft.
*By the way, this post may contain affiliate links which means I may receive a small commission at no additional cost to you if an item is purchase through that link. For more information, click here.*
Printable Cat Paper Bag Puppet Craft
Cat Craft Supplies Needed
Need more crafty fun? Check out our Dog Puppet and Cow Puppet
.
 T
hey are perfect for those days when staying indoors is the only thing your family can do!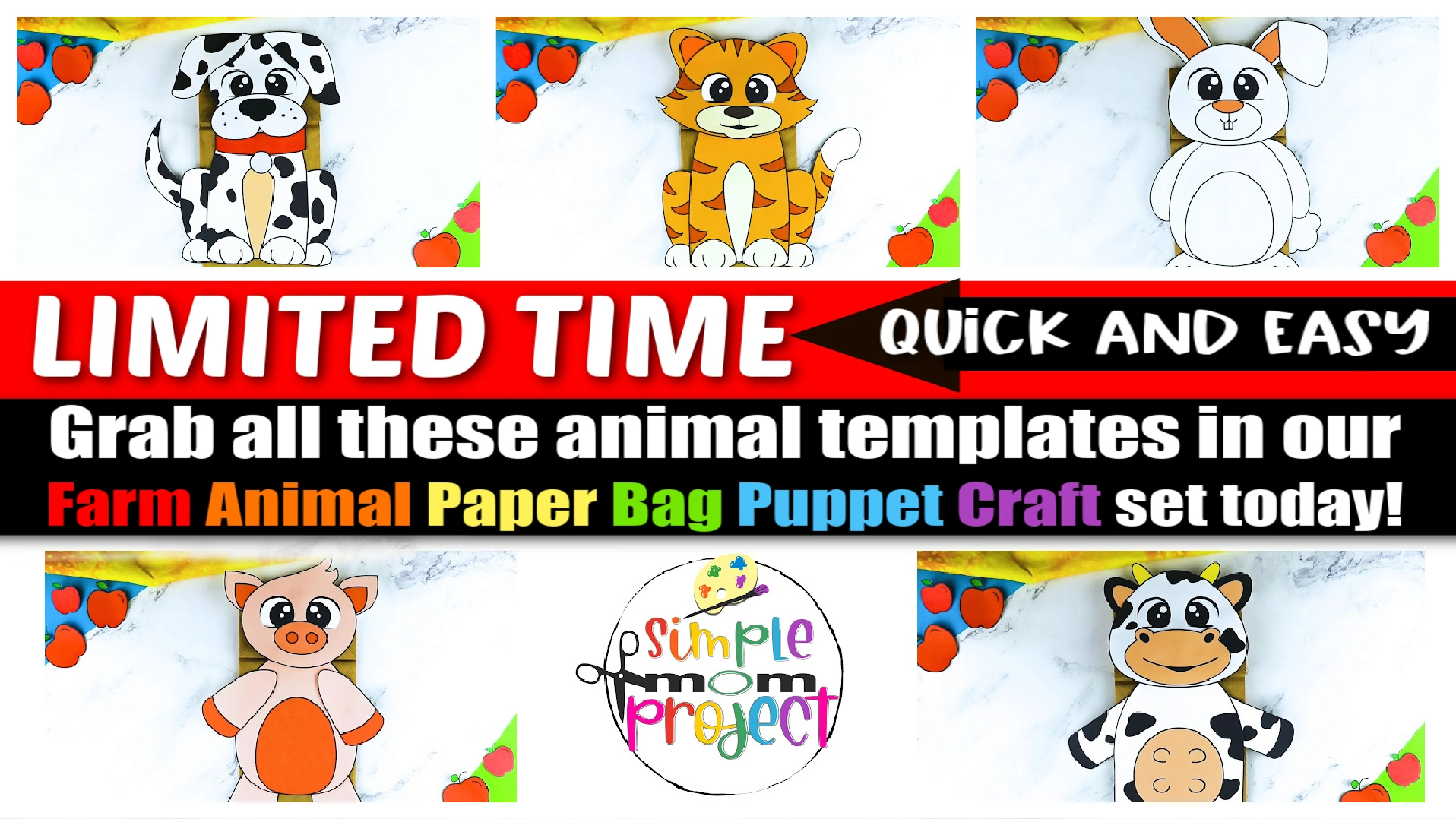 Ideas for Easy Preschool Paper Cat Craft
Here are the fantastic ideas on how to include this simple printable cat paper bag puppet craft template in your everyday life with the kids.
1. Introducing Cats to Children
This easy printable cat paper bag puppet template is a fun way to introduce kids to farm animals and teach them how to take care of their pets.
Cats are one of the most popular pets in the world.
Did you know that cats sleep 16 to 18 hours per day?
Imagine how much energy they conserve.
A group of cats is called clowder.
Do you know what a male and female cat is called?
A male cat is called tom while a female cat is molly or queen.
We know that young cats are called kittens, but did you know that a group of kittens is called a kindle?
These are just a few amazing facts about cats that you might want to share with your kids.
If you're looking for a fun activity to pair this paper bag cat puppet craft, we highly recommend reading these books together.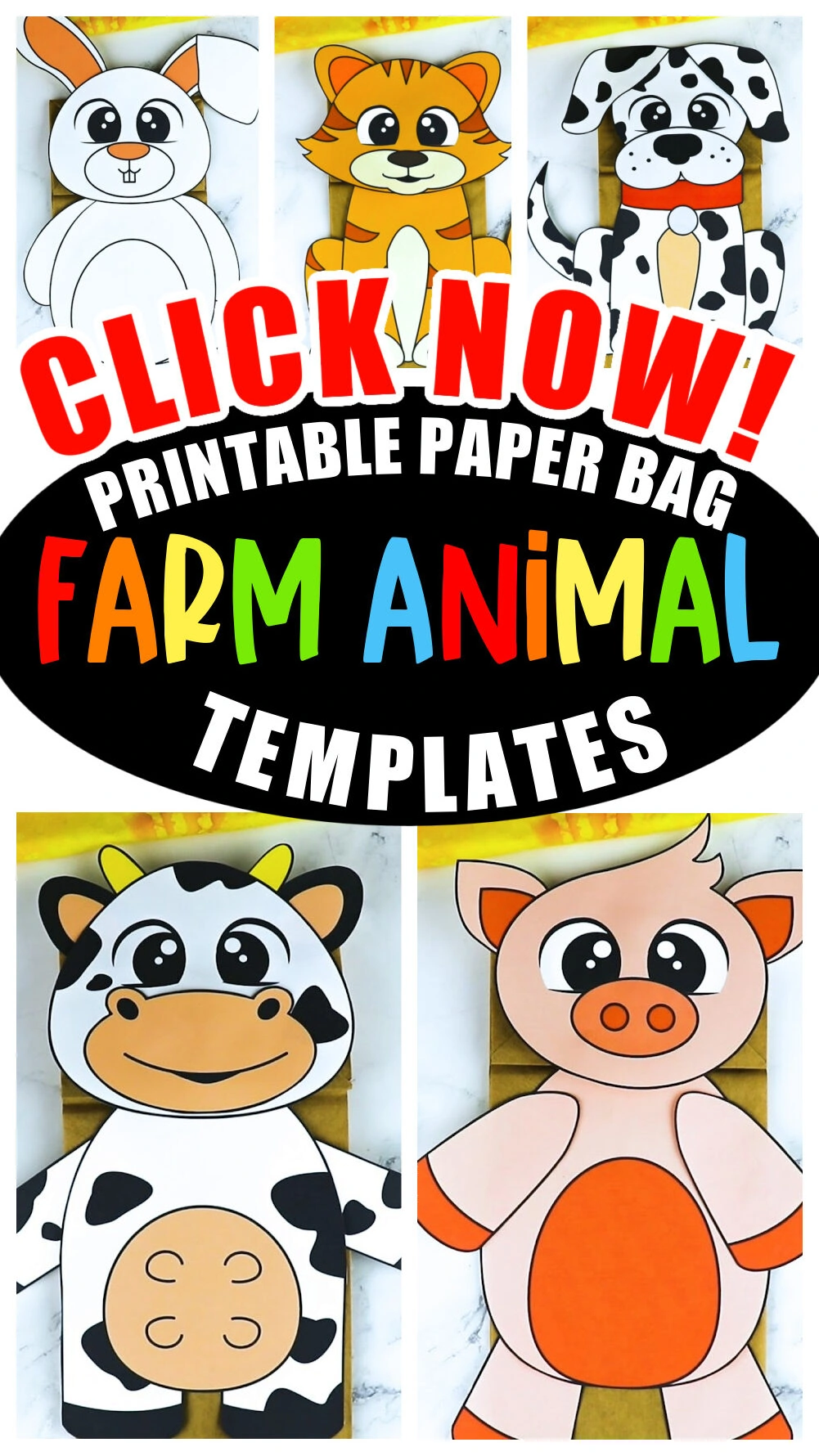 2. DIY Cat Puppet Crafts
It's amazing to discover or come up with DIY crafts that kids will absolutely enjoy playing for hours.
Did you know that aside from paper bags, there are other materials that are able to build your own puppet crafts?
When your child is done working on the printable cat templates, glue it on a popsicle stick or old sock.
Take your time in adding decorative items to make this cat popsicle stick puppet or sock puppet stand out beautifully.
Get all these printable paper bag puppet templates to keep your kids entertained for hours.
3. Cat-Lover Themed Decoration
Help your children activate their creativity by encouraging them to turn these simple printable cat templates into home decorations.
Give your kids a pack of crayons and this black and white cat template.
Frame the finished paper bag cat puppet template and display it in your living room.
You can also put it in your kids' study room so they can get familiar while studying the farm animals.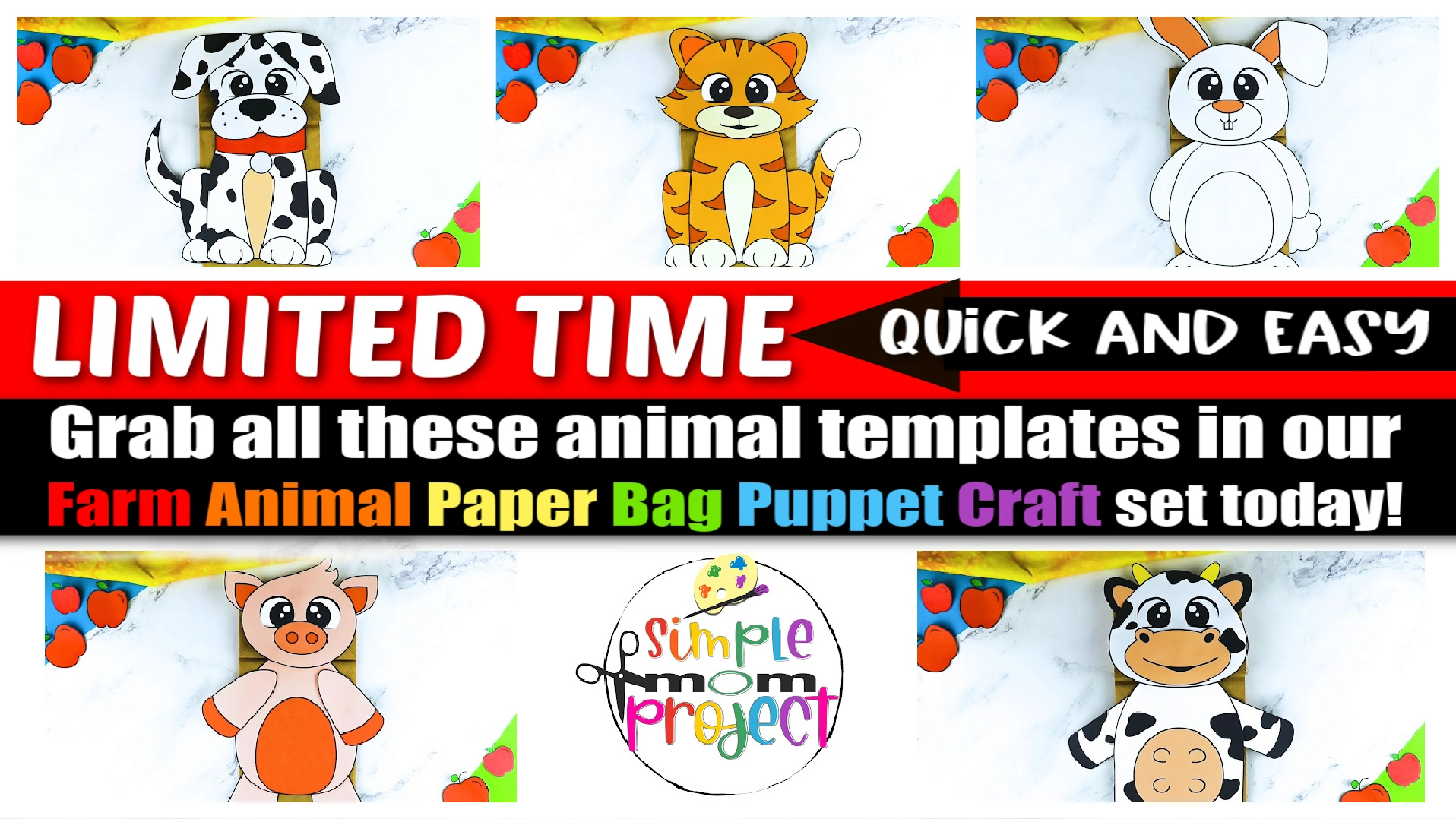 4. Adopt a Cat
We love cats – they are cute, cuddly and playful.
If your kids can't get enough of this basic printable cat paper bag puppet template, you may want to consider adopting a cat in addition to your family.
Having a cat teaches kids how to be responsible.
My kids feed the cat every day and make sure that the litter box is always clean.
Children who own cats have strong immune systems and know how to respect animals.
Having a pet cat brings love and joy into our home.
All of these awesome paper bag cat puppet ideas are very easy and would work well for kids of all ages.
Cat Paper Bag Puppet Instructions
Grab all the supplies because we're about to have lots of fun making toddler crafts.
Purchase and download these two printable cat templates.
Help your little one to cut the cat's parts out from the printable template.
Start gluing the cat's head onto your brown paper bag.
Glue on its adorable ears on each side of the head.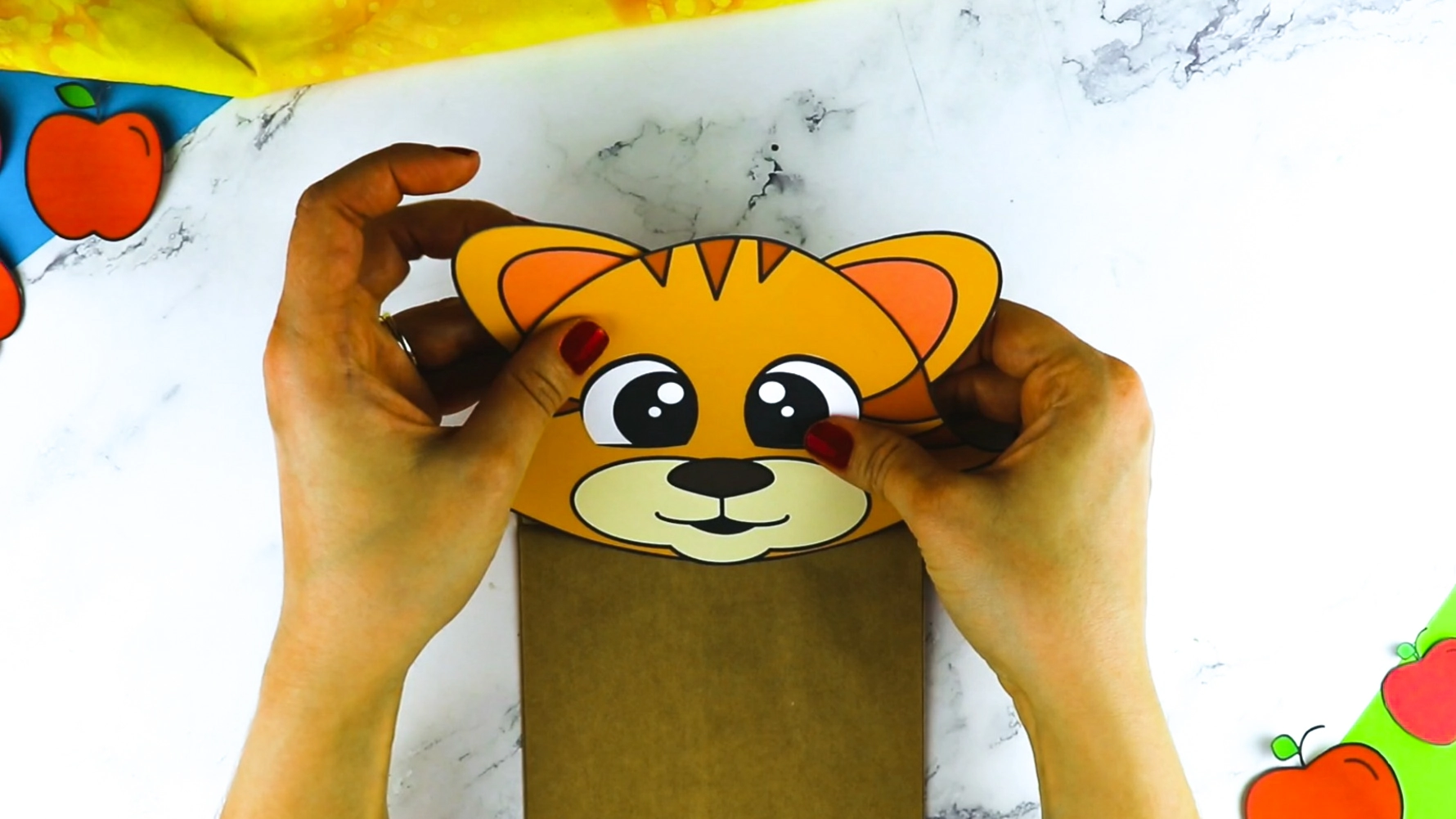 Then, attach the cat's body.
Finish it off by gluing the tail at the back of the body.
Leave it for a few minutes until it's completely dry.
Your toddler and preschool kids will absolutely enjoy this cat paper bag puppet craft. 
More Options to Choose:
You can print the blank version and trace the cut outs on card stock paper for a sturdier cat paper bag puppet craft,
Print the cat template in color for a simple and easy rainy day craft or,
Print the blank cat template and use it as a fun coloring sheet activity and then glue the pieces of the cat craft together.
Printable Cat Paper Bag Puppet Template
Why choose when you can purchase these two printable cat templates for your kids!
We got the black and white inspired by Pete the Cat template where kids can color in with different shades.
We also got the cut-and-paste full color version of the cute cat template.
Don't forget to share your learning plans in the comments.
Need more farm animal puppet fun? Check out our packed list of paper bag puppets for simple craft fun with your little ones.  
When you have finished, be sure to share your creation on Simple Mom Project's Facebook Page and follow me on Pinterest!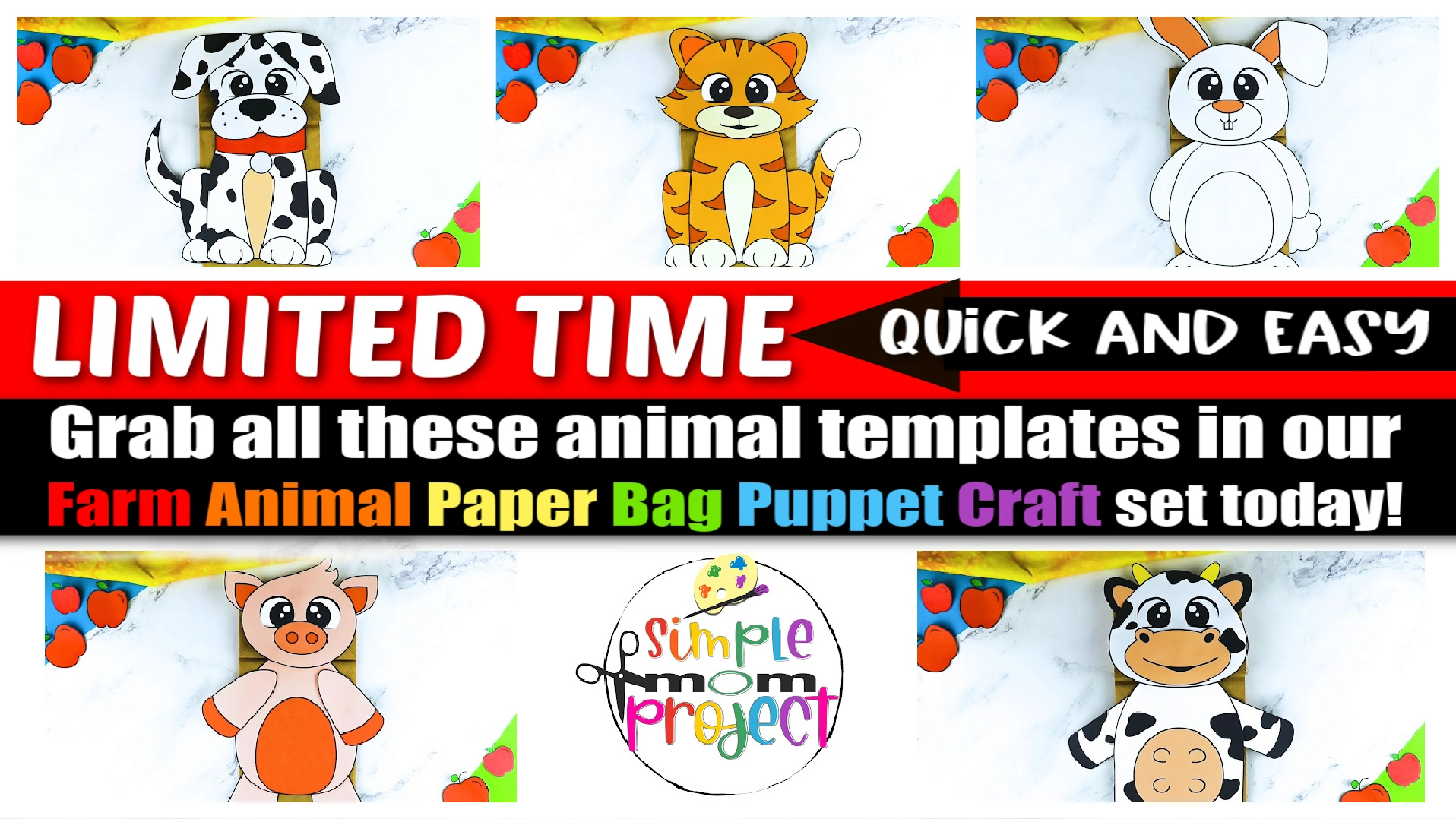 Kaitlen D.
More Fun Printable Craft Templates