It's been so fun sharing printable puppet craft activities with you!
Today, here's our simple printable groundhog paper bag puppet template to include in your animal crafts.
This paper bag groundhog puppet is a great way to study the facts about groundhogs as well as learning the letter /G/ sound.
It gives children the opportunity to work on their fine motor skills, concentration and creativity.
Your little ones will learn more than you can imagine by turning this basic printable groundhog template into different useful craft ideas.
Aside from using a brown paper lunch bag, kids might also build easy crafts out of simple crafty things.
Allow young children to create an adorable paper plate groundhog craft using paper plates, pom-poms, and googly eyes.
This printable groundhog paper bag puppet template will surely help kids in being creative and developing their talents!
Follow the easy instructions below or watch the tutorial video on how to make your own groundhog paper bag puppet.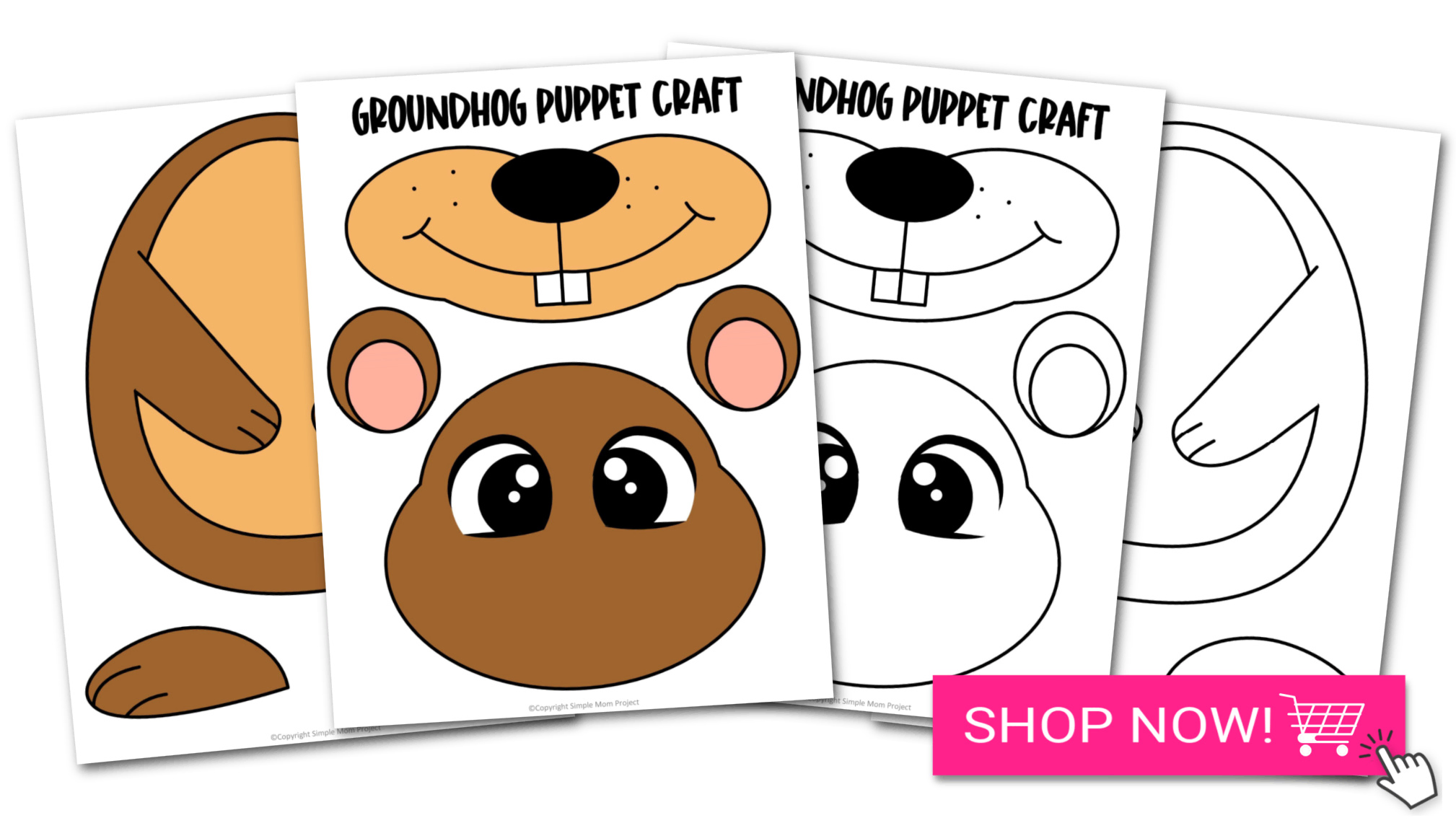 *By the way, this post may contain affiliate links which means I may receive a small commission at no additional cost to you if an item is purchase through that link. For more information, click here.*
Printable Groundhog Paper Bag Puppet Craft
Groundhog Craft Supplies Needed
Need more crafty fun? Check out our Monkey Puppet and Baby Yoda Puppet
.
 T
hey are perfect for those days when staying indoors is the only thing your family can do!
Ideas for Easy Preschool Paper Groundhog Craft
Check out these incredible ideas on how to incorporate the basic printable groundhog paper bag puppet template in your daily life with the kids.
1. Fun Facts About Groundhogs
While the kids are happy playing with their paper bag groundhog puppet, let's gather some interesting fun facts about groundhogs to tell our kids.
Did you know groundhogs are also known as whistle-pigs?
These animals may also be called woodchuck, mouse bear and land-beaver.
Did you know that groundhogs are omnivores?
Which means they eat meat and plants, but they mostly eat plants.
Did you know that groundhogs are true hibernators?
They spend their winters sleeping.
When they hibernate, their heart rate slows down and their body temperature will drop to conserve energy.
Groundhogs can live up to six years.
2. Groundhog Books for Kids
Are your kids still curious about groundhogs?
Look for children's books that are perfect to pair with your easy printable groundhog paper bag puppet template.
Reading to our kids as often as possible will help them learn to read by themselves.
Here are some of my little one's favorite groundhog books that will surely be loved by your kids, too.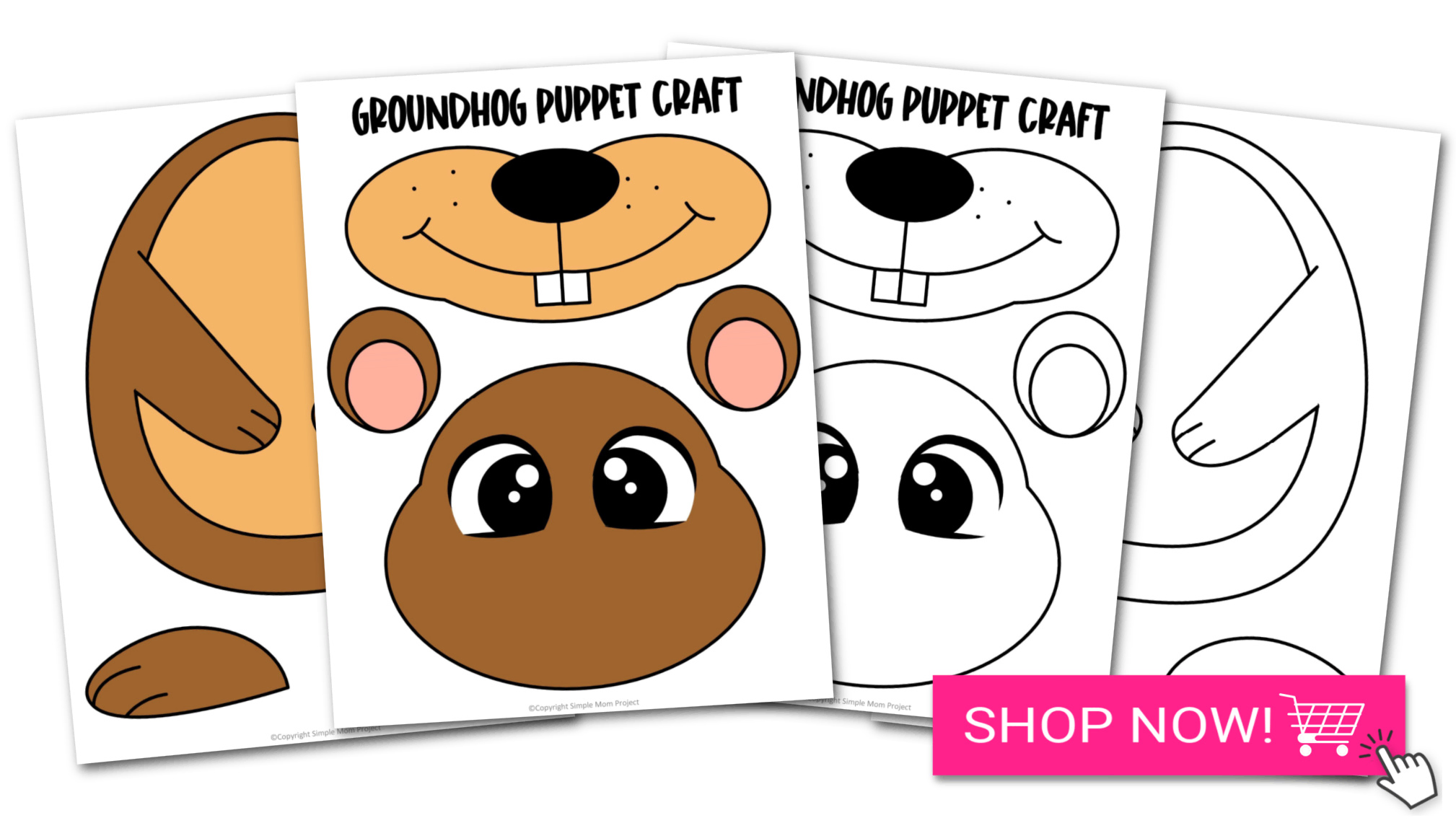 3. Develop Children's Creativity
Let your children relax, focus and unleash their creativity with these two versions of groundhog templates.
It's time to sharpen the crayons and color the basic black and white groundhog drawing however they would like.
When they are done coloring, encourage them to add decorative items like glitters, sequins or gems to make their groundhog puppet stand out.
It will also help the kids practice their decision-making and scissor skills.
They could also use their groundhog hand puppet for pretend play and shadow play.
Or, if they're feeling particularly crafty, they might make a handprint groundhog craft as well!
For more printable paper bag puppet templates, try these:
4. Family Weekend Bonding
Use our simple printable groundhog paper bag puppet templates if you're looking for some great craft activities that you can do with your family during the weekend.
Making this easy groundhog pattern template will help strengthen your relationship with your little ones.
When you're done, play with your kids while using this paper bag groundhog puppet to keep them entertained for hours.
We hope you enjoyed these wonderful groundhog puppet ideas with your toddler, preschool or kindergarten.
Completing all of these ideas, as well as your child's craft, is a terrific bonding activity, especially if you love crafting!
Groundhog Paper Bag Puppet Instructions
Relax and have fun as we build our own groundhog puppet craft today.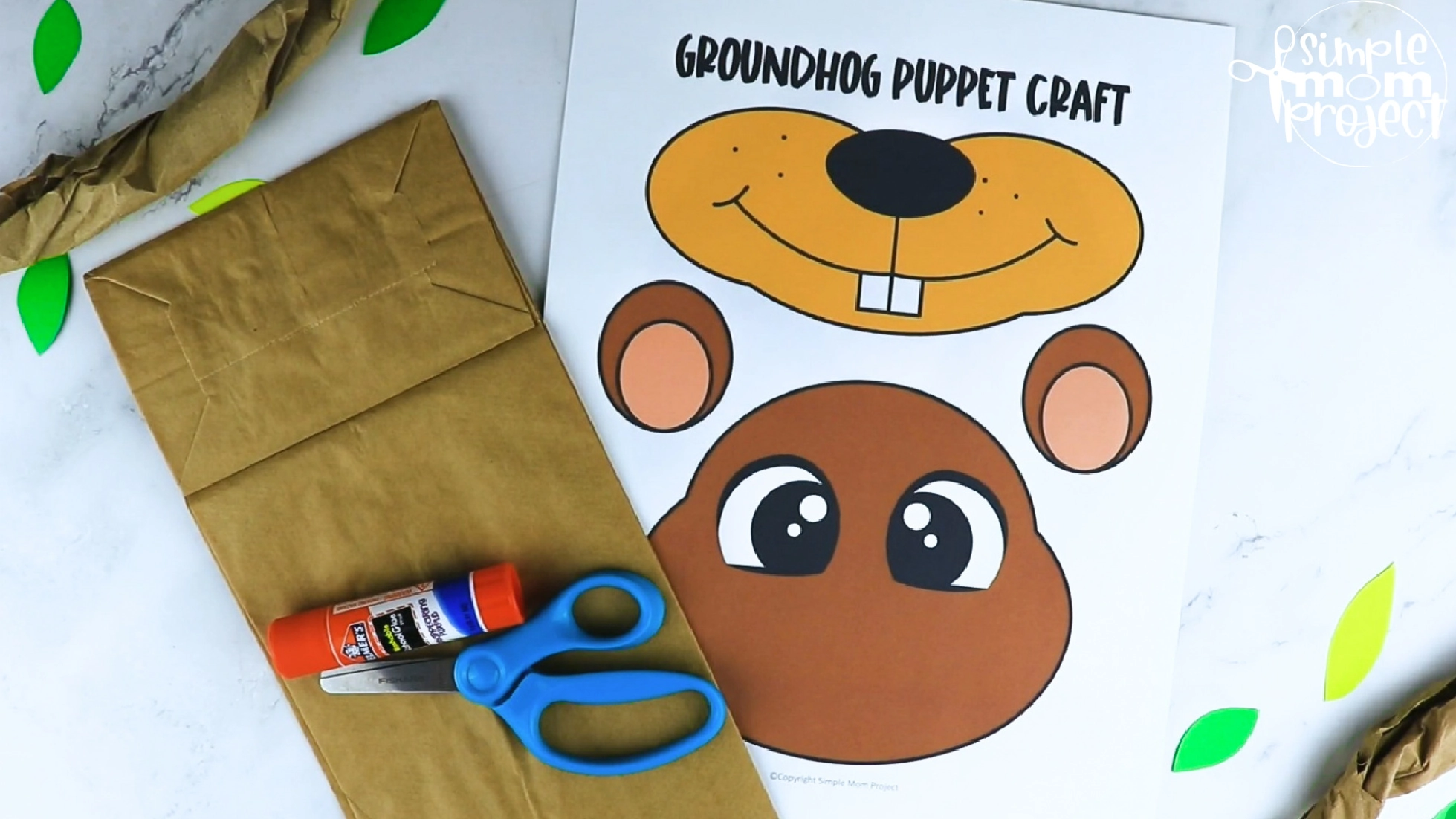 Grab all the craft materials that you think you'll need in this preschool activity.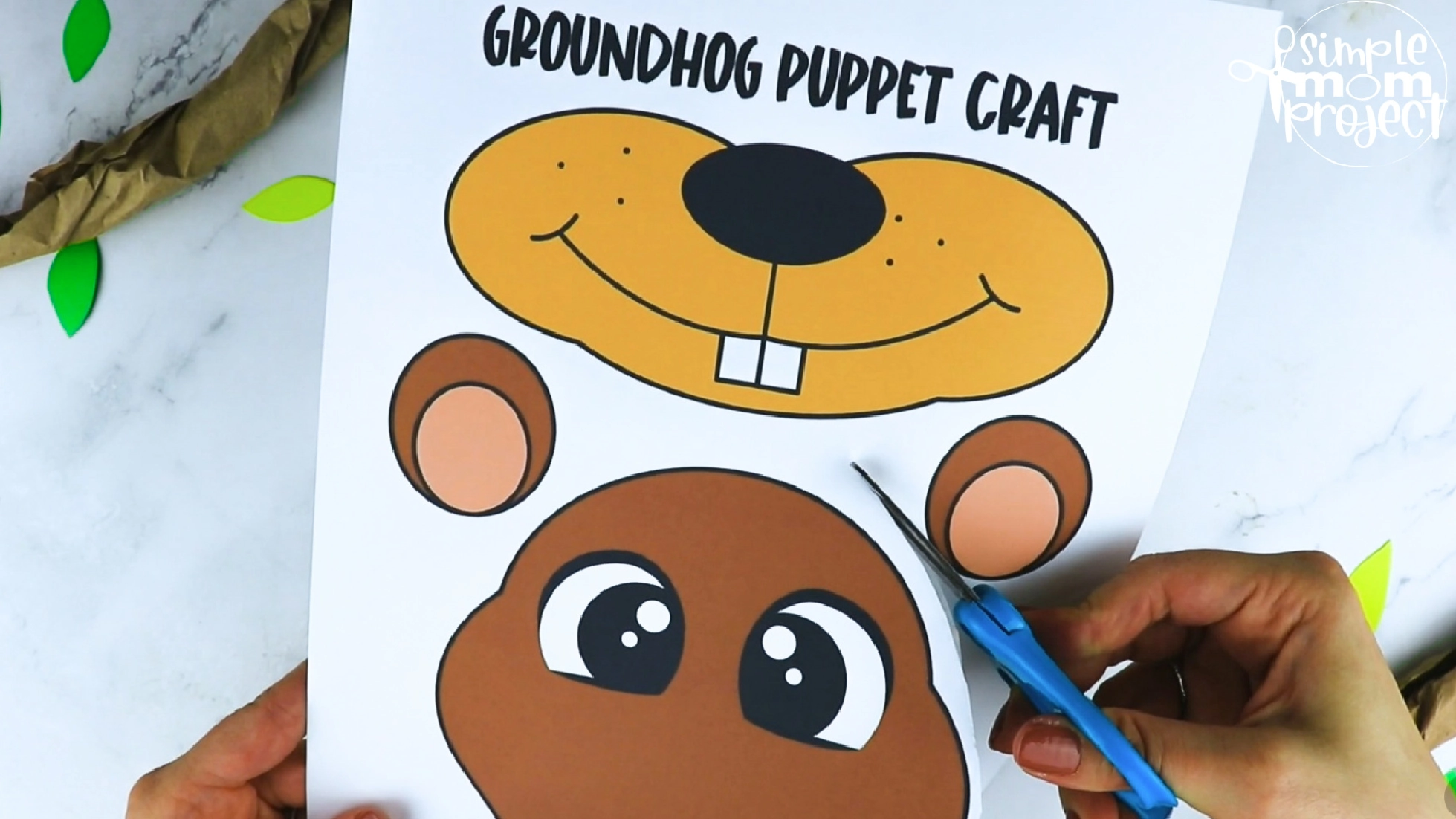 Purchase and download as many groundhog templates as you like.
Cut out the groundhog pattern into individual sections.
Use a glue stick to attach the body onto your brown paper bag.
Next, stick the feet on the bottom part.
Glue on the groundhog's head on top of the body.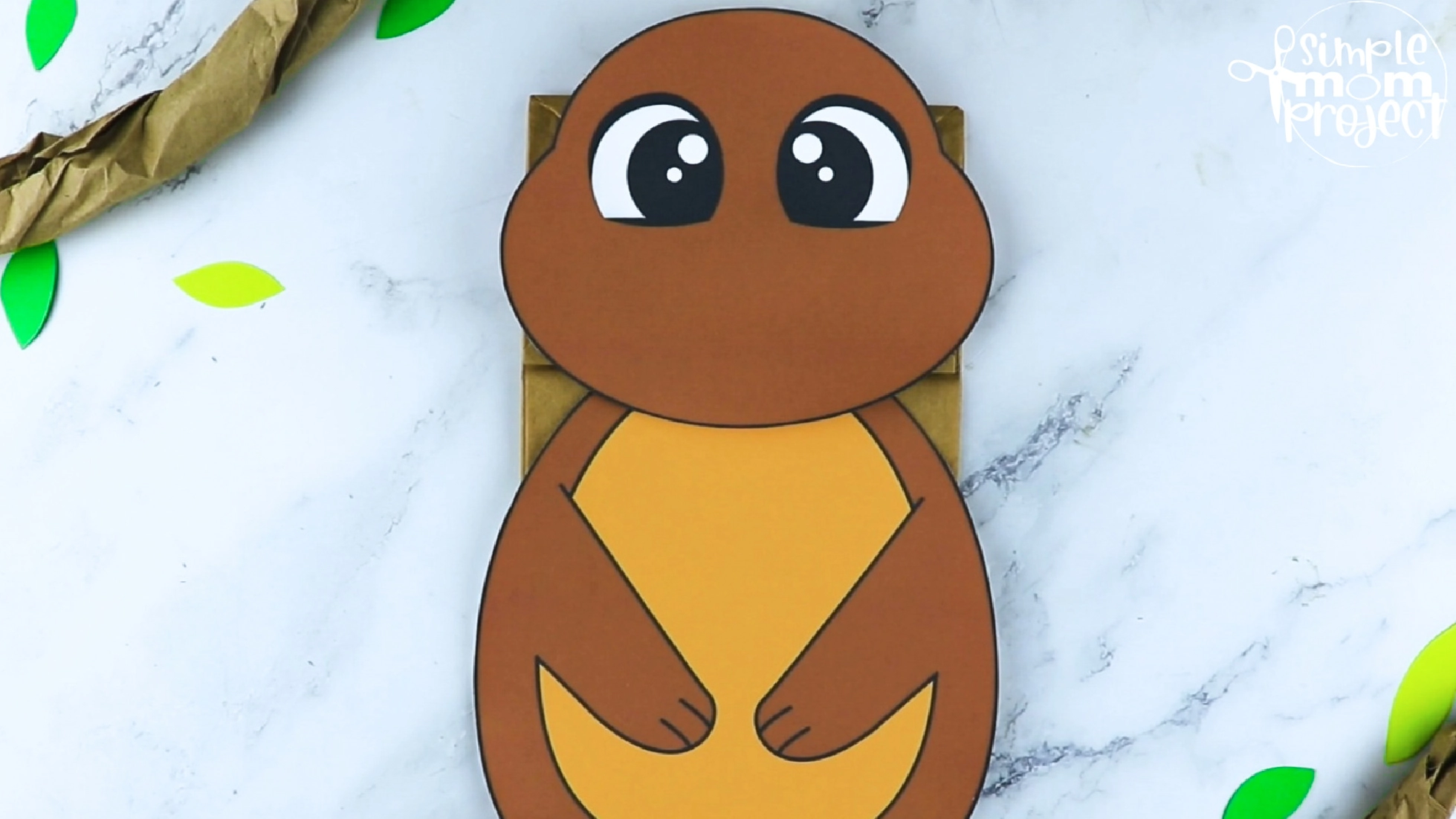 Attach the adorable ears on each side of the head.
Finish it off by gluing the nose and mouth.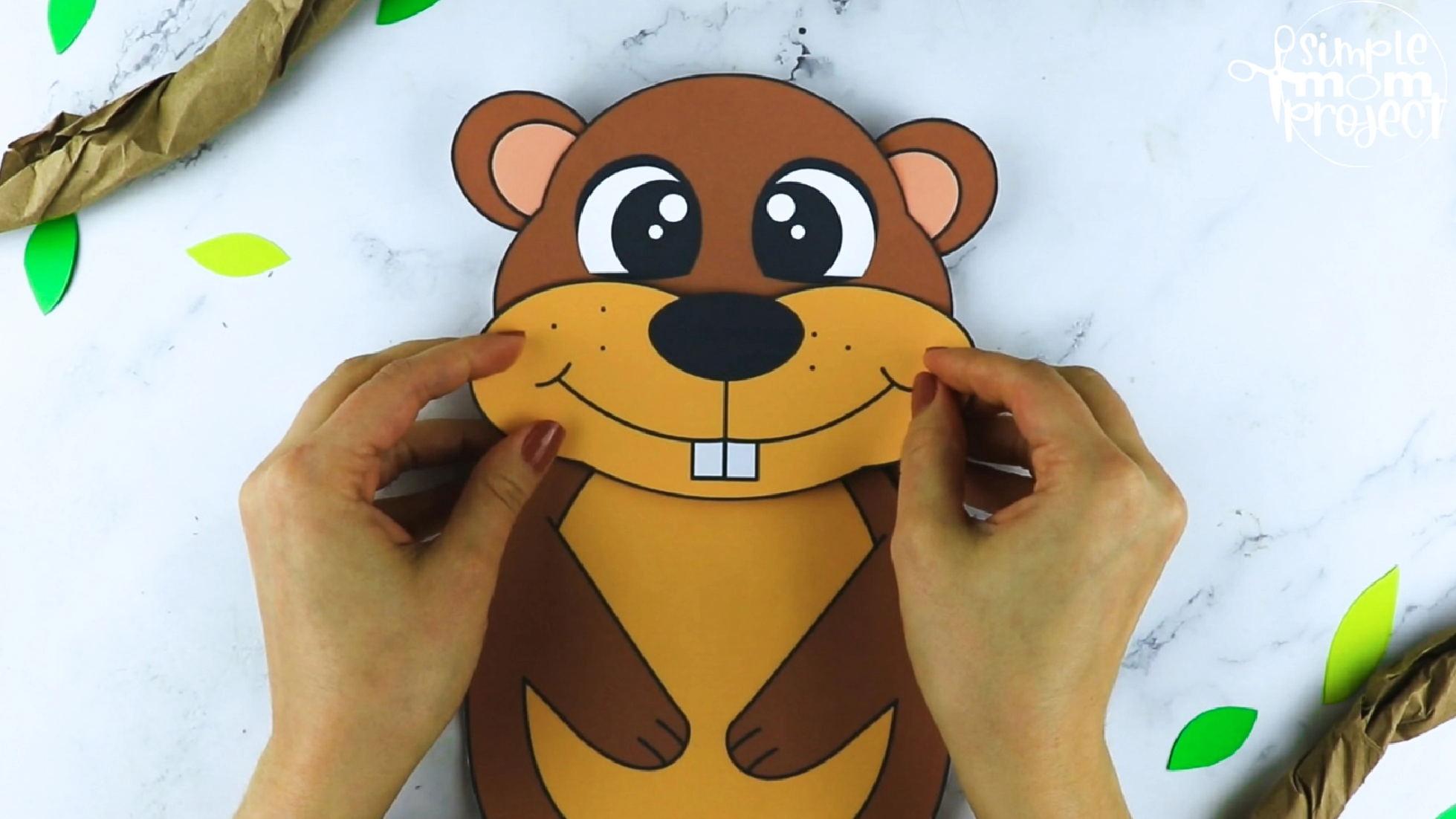 Now your groundhog puppet craft is complete and ready to play with your kids.
More Options to Choose:
You can print the blank version and trace the cut outs on card stock paper for a sturdier groundhog paper bag puppet craft,
Print the groundhog template in color for a simple and easy rainy day craft or,
Print the blank groundhog template and use it as a fun coloring sheet activity and then glue the pieces of the groundhog craft together.
Printable Groundhog Paper Bag Puppet Template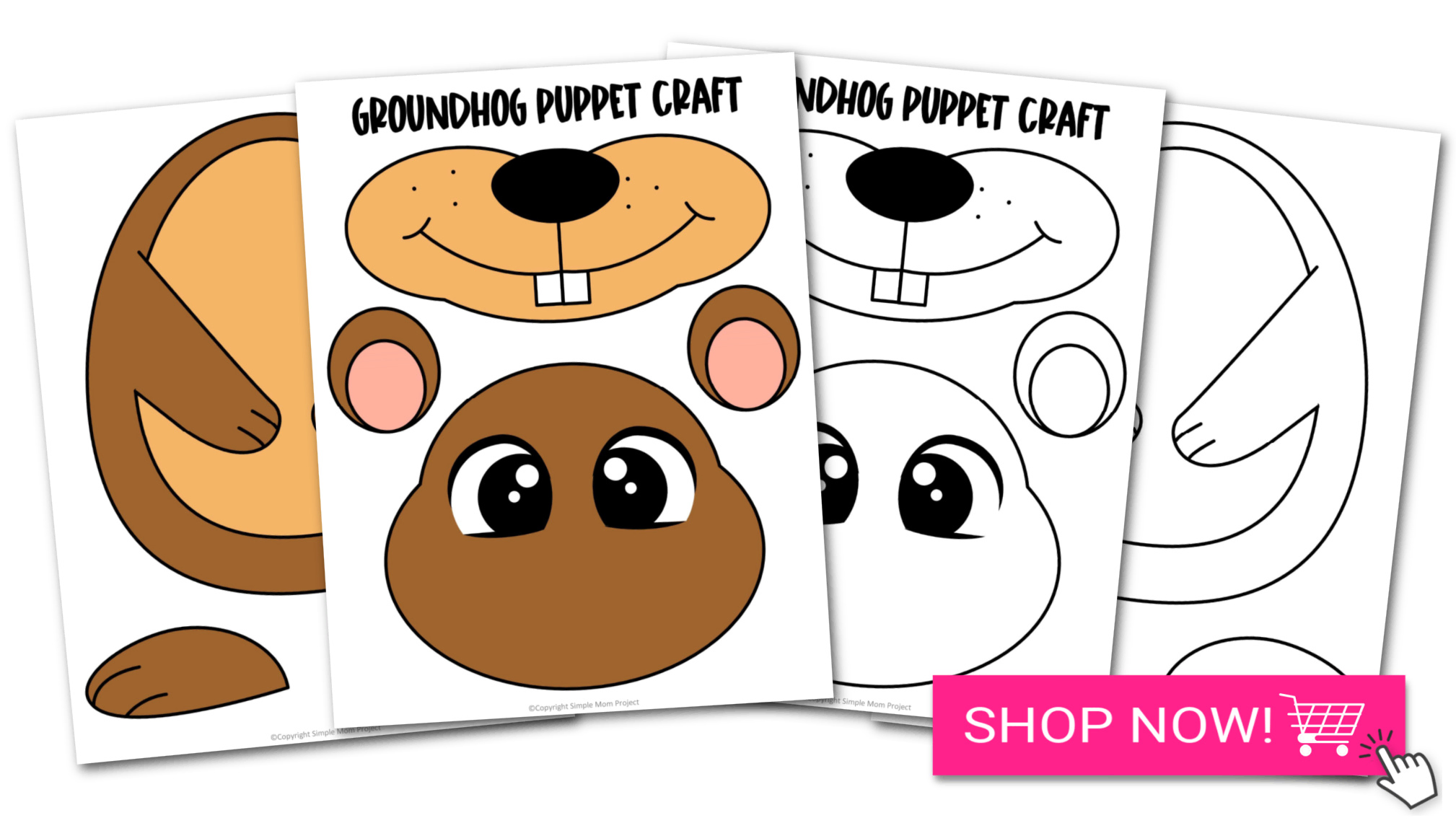 Your kids will definitely love the two versions of this groundhog puppet printable.
There's the black and white groundhog outline template for kids to fill in it with different colors.
Then, there's the full color version of the groundhog craft template.
We made sure to give bundles of craft templates for kids to use however they see fit.
Don't forget to share your learning plans in the comments.
Need more puppet fun? Check out our packed list of paper bag puppets for simple craft fun with your little ones.  
When you have finished, be sure to share your creation on Simple Mom Project's Facebook Page and follow me on Pinterest!

Kaitlen D.
More Fun Printable Craft Templates